If you are a tennis trainer, or a parent of a kid playing tennis, or a true tennis buff, we would like to recommend you to try an excellent tool – Tennis Math application. So, let's have a look at its functions!
First of all, we have to admit that Tennis Math is quite lightweight, so you will install it in a couple of seconds.
Find more math game apps here.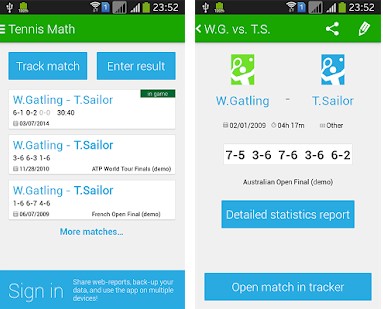 So, what are the major advantages of Tennis Math?
One of the best options there is live score broadcasting. Thus, you can easily share a link to a web view with your live match score to enable other people to watch the match.
In Tennis Math, you can also easily keep track of all your tennis players and monitor their performance. Moreover, the app allows you to share match reports on the internet.
There is no need to worry about your data loss, as this app contains a backup option. Additionally, Tennis Math allows you to quickly share the data between multiple devices.
Moving on, Tennis Math comes with a Flexible Tracking Depth function that allows you to set up how thoroughly you want to track your match.
What is more, Tennis Math features an intuitive interface that guarantees simple navigation. So, we can surely say that users will not need to have any professional skills to find out how to use this tool.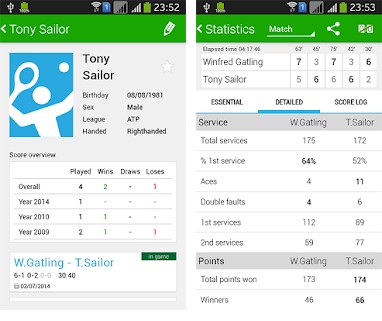 The developer regularly updates the app's version. Plus, we have not found any negative comments from the users about this app.
In addition to the above-mentioned points, the developer makes its best to guarantee a pleasurable user experience. Thus, if you have faced any technical issues, you can contact customer service. The technical assistants will answer all your questions at any time! In Addition, Tennis Math is coming into the Apple AppStore soon.
In case you want to play more tennis games, you can check out this article.
To conclude, Tennis Math is a necessary tool for all professional trainers and tennis fans. We have not noticed any significant drawbacks of this app. So, we believe it will fully suit you!