Do you want to play a top-grade adventurous RPG? If your answer is "yes", then we have to advise you to try Jin Conception.
Eight stories of the characters are intertwined when three characters enter Final Layer and two disappear. One character comes back from Final Layer but claims to not remember what happened. Your task is to find out who is telling the truth and who is lying.
Do you like this music from retro games like Jin Conception? Then you should definitely check out the apps that will help you to write this music on your own.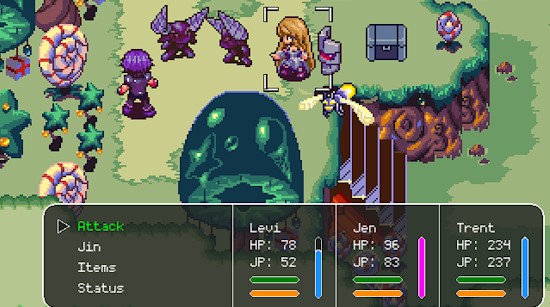 While playing, you will have to defeat a wide range of bosses, monsters, and so many other creatures. Every round has at least one clue to guide the player.
If you have faced any difficulties while passing the level, you can use the hint system. But if you want to make the game process more entertaining, you can ignore all the hints and clues. When the game comes to an end, the players will receive a reward for the correct recognition of foes and friends.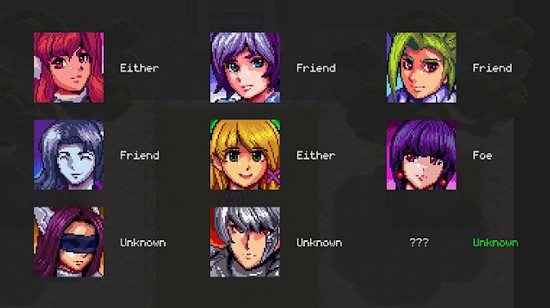 We also recommend you check out the best interactive story games.
As for the game's interface, it is very straightforward. Thus, even novice users will quickly find out how to play this game. The game's design is developed in detail. The game comes with various special effects and colorful animations. Overall, Jin Conception is a very interesting game. We can surely say that it will not leave anyone indifferent!