Are you stressed out after a long day and find yourself in the indulgence? Do you feel like nothing can bring you joy and peace? Then you definitely need to try this app – this game is so cute and fun it will cure all the negativity that you might have.
To capture the precious moments while your kids are playing this game you can also use the list of the best baby photo editor apps.
This is the very best kind of puzzle game where you need to combine similar objects together and find the best combinations so you can get more free space. When you first launch Kitty & Friends, it will ask the access to your Facebook account so you could use it as your main account in the game. In other words, no registration is needed!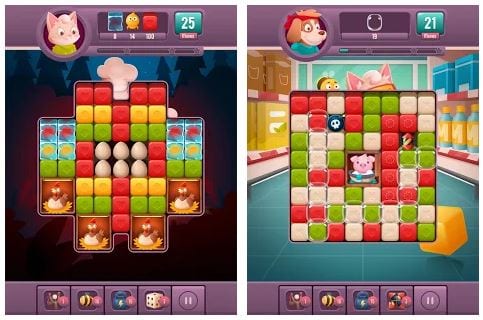 Another great gameplay feature of Kitty & Friends that we notified was the fact that as soon as you launch the game it gets you to the start level immediately – you don't need to look for the right icon in the main menu and so on. You will see your goal – how many points you must receive and you are free to start!
Still feel stressed? Check out our list of the best apps to watch anime shows – those should help for sure.
The whole process feels so easy it is really a blast! Our team enjoyed playing every minute of this game – this is exactly what you are looking for when you need to get distracted from your daily routine.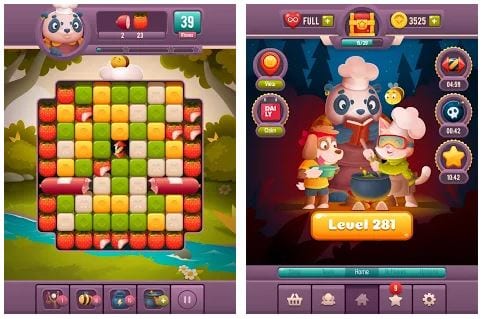 Moreover, Kitty & Friends is remarkable for its cutesy graphics and animations – just look at those characters! The Kitty itself is always displayed at the corner of the screen when you're playing and with each new level, you're going to see a little bee that shows you your current goals.
We highlighted this feature because often the characters in games like this are way too sticky-sweety that they feel too extra. However, in this particular case, the developers found the perfect balance – everything looks so well-put-together! By the way, the soundtrack is perfect as well.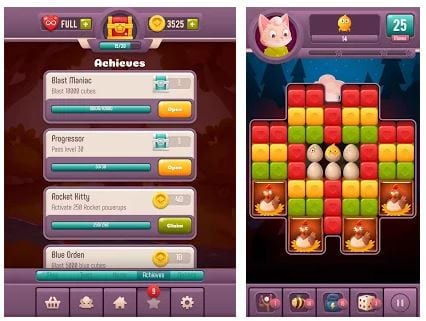 After you receive more than 50 points in the game you are able to create your own teams. For the coins you get in the game you can buy things in the store, such as backpacks. Plus, you can always monitor all your achievements in the separate section on the right.
We can also recommend cool apps to watch Korean shows – to entertain you when you had a rough day.
Overall, we cannot stress enough how much we liked Kitty & Friends. Even if you're not a game fan you should try this one out – the flow of positivity is guaranteed!