Jepster is the perfect app for those who are engaged in cycling and just for amateurs! It is created for Android users to track your ride. Your health indicators, sports achievements, and route data will always be with you on your phone! You do not need a bike computer anymore, Jepster can fully replace it!
You can download your Strava routes or import your gpx files to visualize and follow your own way – Jepster is customizable this way. Data will be saved on your internal storage as a .fit file. But it is recommended to upload it to apps like Strava or TrainingPeaks for storage and analysis.
And while you're working out, you can listen to your favorite podcasts from YouTube. And even though you can't listen to it in the background officially, there are apps that allow it – just check out this article.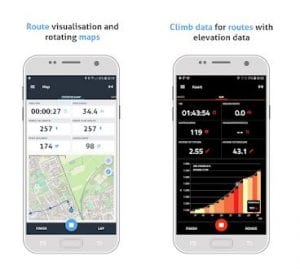 One of the main features is that all your data is displayed in real-time. Depending on the data you would like to see, it allows you to use multiple pages and monitor statistics, summary, elevation, speed chart, etc.
Every parameter can be shown in editable fields (up to 10), and the last 10 activities will be shown in the activity feed. Do not worry, the data about all your rides will be saved in internal memory.
Have you been working out for a while already? Don't you want to film a motivational video with you as the main character? In order to achieve the best effect, you can use the stop motion apps for the editing – this effect looks especially cool on the running vids.
Routes with elevation data will be analyzed and you will see the climb profile. The main parameters you can get are distance to top and an average grade of climb section. The profile and statistics may be adjusted in the future or flexible based on terrain (different parameters for e.g. a hilly route or mountain route).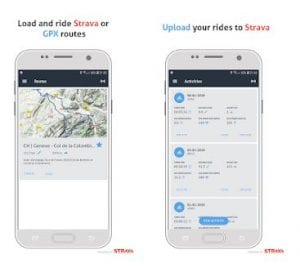 The app supports ANT+™ and Bluetooth heart rate monitors, speed and or cadence sensors, and power meters, in other words, everything to check your health indicators.
Still not satisfied with the way you look and you urgently need to impress your crush? Well, there is a magic recipe nowadays. Just use the body editor apps to get you in the best shape on the pictures.
Also, it has features for your convenience, as an auto-pause to automatically pause your activity in order to optimize battery usages (this effect is also achieved by supporting a dark mode).  We are so impressed with the opportunities, and recommend you to get on a bike and download the Jepster app right now!