KMPlayer is the best solution on the market for watching video and audio files! The feature that makes it stand out from the competitors is that you can forget about codecs, settings, and unsupported video, audio, and subtitle file formats. You won't have any problems.
By the way, if you found a song that you would like to add to your video, you should check out these apps that will do that best.
The design of the application is simple, even a novice user will understand how to use it. It perfectly performs on any smartphone and tablet. The app doesn't slow down and works smoothly on both top and budget devices. KMPlayer offers the ability to customize gestures and quick-button control. You can make settings for yourself.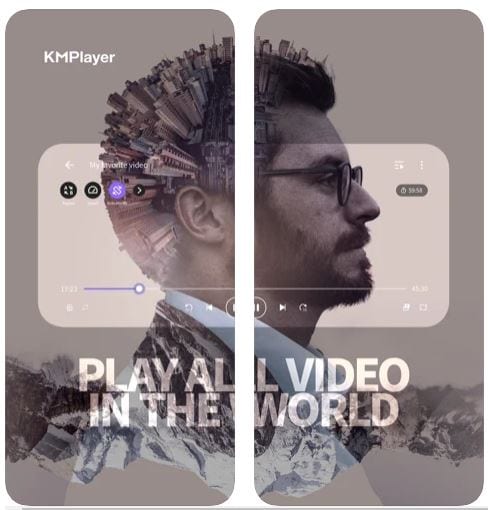 For example, zoom the screen, use reversal (mirror) mode, control the playback speed up or down, adjust the location, color, and size of subtitles. KMPlayer automatically scans and reproduces any files on your device and SD card. You will always see your folders and the most recently added media files.
KMPlayer is not the only way to listen to your favorite music. You can also install an app that will allow you to play the songs from YouTube in the background.
MyList is the feature allowing you to create your own playlist. It plays all high-quality video including 4K, 8K, UHD, 60FP. The app has a streaming function besides playing your files. The URL can be entered and the video will be played from the website. Download videos such as YouTube, Instagram, Daily Motion!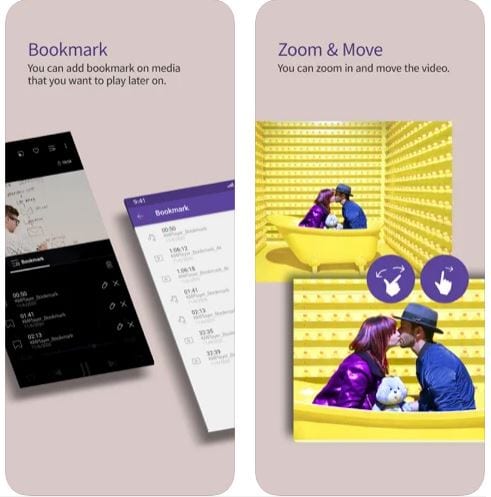 The app can re-play a video fragment, you only need to set the beginning and end. The feature that you will really enjoy is an equalizer to create a realistic atmosphere. The bookmarks option is available to you to view the file later.
It allows video playback in the background even when the screen is locked, in other words, it plays only sound. It also supports displaying video in a small window and showing it over other applications. Any video can be easily streamed to the TV thanks to the support of Chromecast!
Do you feel like there are not enough songs in your player? Use these apps to download videos from YouTube and then convert them into music.
You will definitely not regret downloading KMPlayer, because it has everything for fast and easy playback!