Any user could probably notice that there is great competition in the category of productivity apps, so it must be really difficult for one to stand out. What do we look for in the planner app in 2020?
While being productive, don't forget to make time for the entertainment! Check out our list of the best home decorating game apps to have fun!
The simplicity of usage is apparently not enough anymore. We want this app to include as many necessary features as possible, but we still want it to be minimalistic and not overwhelming. This is exactly what Taskito is about – this app is a mix of functionality and great interface design.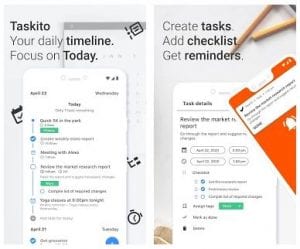 One feature that we really liked as soon as we opened the app was the fact that when you launch the app for the first time you don't just see the blank space that can be quite disturbing when you only start using the app, but you can actually see the templates based on the calendar so you immediately have an idea of how and where to plan.
When you want to add a certain task/a note/a reminder, you just need to tap on the blue button with the plus sign that you can easily see at the lower part of the screen. You can choose if you want to have a constant or just a one-time reminder.
You often might want to order the food delivery to your work. And if you're usually paying in cash and afraid that they accept credit cards only you can check out the list of those apps – there you will find the delivery apps that accept cash.
The most prominent feature of Taskito is obviously creating the tasks. You can choose the time, date, and place for a new task that you are creating, you can choose the priority of this task and divide it into the sub-tasks. You can also customize your own templates for your tasks.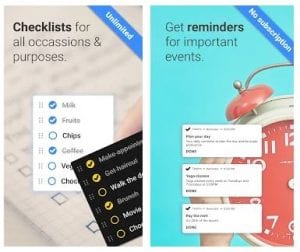 Therefore all your activities, notes, and reminders will be displayed as the list in chronological order. To get back to an event/a note, you just need to scroll down the list. By the way, the app also has the day mode, that you can use when you don't want to review all your tasks.
In that case, you will be seeing only what's happening on your current day. If you want, you can always click on the calendar line at the bottom of the screen to get a brief review of the schedule. Apart from that, you will find that the interface theme is customizable – you can choose the color you want.
In case you earn money online, you can check out our auto-clicker apps – they might be helpful if you're working with links and websites.
Overall, Taskito is a productivity and planner app that is really pleasant to use and manipulate. If you are looking for an app that you can use for creating reminders and tasks every day with a better design then you Taskito is more than a good choice.