Do you love plants and nature? If yes, then you might need to identify some plants. To do it, you have to know a lot.
By the way, if you are interested in cats and their breeds, you may take a look at 7 Best Cat Breed Identifier Apps.
The good thing is that you can delegate identification to a good app. In this article, you will find the best tools to identify plants easily. There are good options for iOS, as well as Android users.
iNaturalist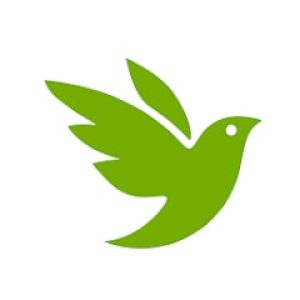 If you need to identify a plant by its leaf, this is the best app you can install on your phone. It combines a good and friendly interface and a big set of options that accurately identify any plant.
What's more, iNaturalist can also work with animals. The principle remains the same–you just have to scan the animal you see.
Here are the best options of the app:
Instant identification. Use your camera and get the result in a few seconds. The app will give you some suggestions of plants that look like the photo you have. Tap on the image that resembles yours and read the info about it.
The app was created by professionals. All the facts you will find there are checked by scientists and experts, which allows you to rely on the result.
Get help from a sizeable community. Should you have some questions or doubts, feel free to ask them. You can also share your photos and comments with others.
Use your location to enhance your search and identification. For instance, if you are traveling somewhere, you can share your location with iNaturalist and get the list of the plants you might face.
Track your observations. It will help you not to forget about what you have seen.
Please note, the app works better with wild plants. However, it doesn't mean you can't recognize other types of plants, but the accuracy might be different.
What is more, the iNaturalist application was created by a not-for-profit organization. This means you don't have to pay for the content. There are no hidden fees or in-app purchases.
Both Android and iOS users can get this amazing app and start identifying leafs.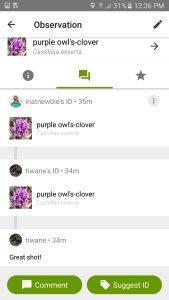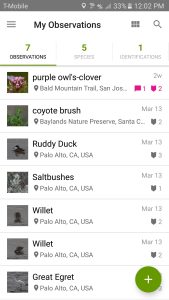 You may also like: 7 Best Butterfly Identification Apps
PictureThis – Plant Identifier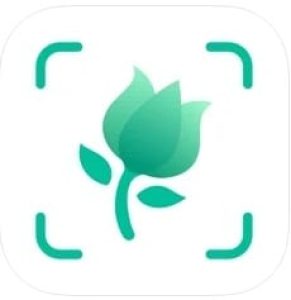 Do you want to identify plants instantly? Then PictureThis is what you have to try. This is a top-notch tool that allows you to become an expert in plants and nature.
PictureThis can boast of a friendly interface. If we talk about the articles, they are divided into categories, which makes them easier to find.
The app has a big number of features. Here are the key features you will explore in PictureThis:
Fast plants recognition. The app uses AI principles to identify plants, flowers, trees – whatever you want. To enjoy identification, just open the camera and take a photo or upload the image from your gallery.
Analyze the condition of the plant. PictureThis can identify plants, but this isn't the only thing it can do. For instance, it can give you the info about plants' health.
Read plant guides. This is the best way of learning more about plants and their characteristics.
Record the growth of your plant. In this case, the app can serve as a journal to track the progress. It is especially cool if you are monitoring the growth of a tree.
Create notes. This is the best way of keeping your thoughts with you. You can download them on your phone as well.
PictureThis will need some data about you to function well. For example, it requires your purchases and usage data. This info is used to track you.
The size of the app is a bit more than 184 MB. It isn't too much for a such a big database with thousands of plants. The app is absolutely free of charge.
You can download the app on the App Store, as well as Google Play.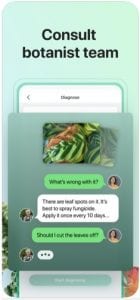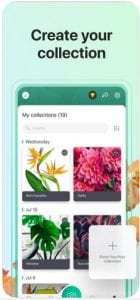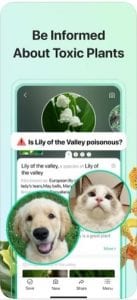 PlantNet Plant Identification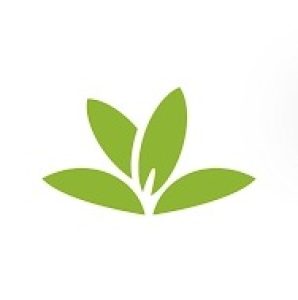 It's high time you started identifying plants by photo! With PlantNet, it will be super easy and effective. With this app, you will broaden your knowledge of plant types, such as trees, flowers, cacti, wide salads, and many others.
There are thousands of plants and articles about them. The database is enriched with every new update of the app.
What can you do in PlantNet?
Search for the plants using advanced filters. If you know the title, then you can just type it in the search line. However, if you don't, it's not a problem. You can use various filters to get a better result. What is more, you may also identify plants by the photos of their lists.
Track your observations and the plants you have seen. You can create a digital collection of the plants you managed to identify.
Users love the app for its accuracy. It is also pretty fast to identify plants and trees.
Both Android and iOS users can download PlantNet at no cost.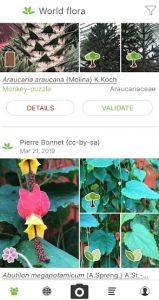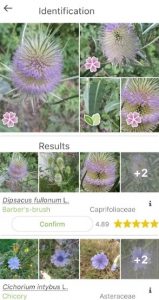 Nature ID- Plant Identification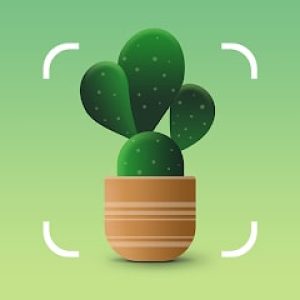 Even though this application is more about plant care, it can still help you to identify plants, as this is one of its main functions.
Now you can delegate such a hard task to a reliable app. Let's see what you can do with the help of Nature ID:
Identify plants. The app will need just one photo of the leaf (or the plant itself) to recognize the plant and give you the results. Nature ID uses AI to browse through its extensive databases and find the best match.
Check the Plant Doctor option. If you have plants and trees at home, and you see they are suffering from diseases, make sure you use this function. It can scan the image of your plant and give you some data about possible issues. However, the quality of your photos has to be good, or the Doctor won't be able to analyze it properly.
Set reminders to take care of your plants in time. For instance, if you tend to forget about watering your plants, this is a must.
Don't miss a detailed Care guide. If your plant's health gets bad, you have to take action. However, you can't always call a doctor or ask a professional. In this case, the guide might come in handy.
Read Plant Encyclopedia. This is the best way of learning plants. If you have to study them at university, this encyclopedia is a great option.
However, here comes a pretty serious disadvantage–the app can't identify trees pretty accurately if you use the photo of a full tree, not its leaf. Please keep it in mind if you plan to work with trees.
By the way, if you often have to recognize various types of birds, check 7 Best Bird Identification Apps.
The app will track you, using the data about your purchases and usage info. There is no way to avoid this.
You can get NatureID in the App Store or Google Play for free.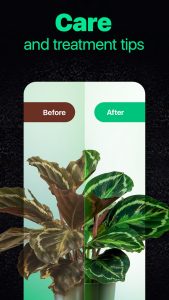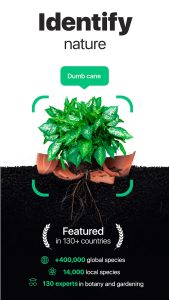 LeafSnap Plant Identification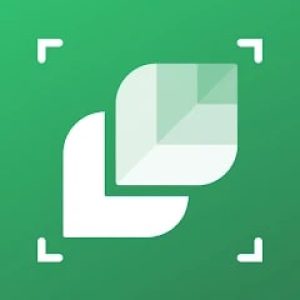 If you love taking care of plants, this is an excellent tool to use. It combines a big set of options, including plant identification by the photo of its leaf.
What is more, the app is pretty easy to use. Once you have downloaded LeafSnap, you can just start identifying plants. You don't even need to go through a long process of registration, just open the app and start.
Here are the best features you will explore in LeafSnap:
Instant identification. Sometimes you need to recognize a plant simply and fast. LeafSnap can provide you with the data you need at a single click of a button.
Add the plants you have seen or identified to your digital collection. This will allow you to remember which plants you already know and review your knowledge.
The application gives you unlimited snaps, meaning you can identify as many plants as you need without paying a single dollar for it.
Monitor the growth of your plants. You can track your progress by taking photos of your plant. The app will help you to analyze the progress, highlighting the changes.
Get tips and advice from professionals and amateur gardeners. This option will come in handy if you are a freshman in gardening and plants caring.
This application is rated 4.6 on the App Store and 4.8 on Google Play, meaning it is a great tool you can fully rely on. Users love this application for its accurate results and simple interface.
What is more, you can start identifying at once, right after the download, which is also cool.
Android and iOS users can get LeafSnap with its basic set of options at no cost.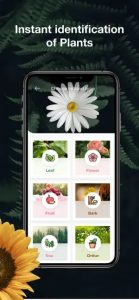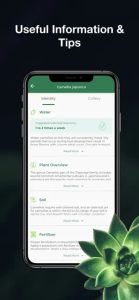 Plant Identification – Tree, Flower, Leaf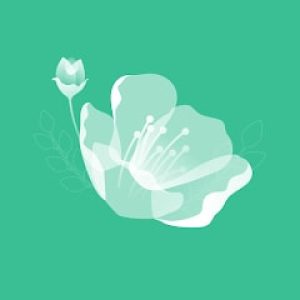 Are you an Android user who loves plants and wants to identify them? Then you need to give Plant Identification a try. It is simple to use, even if it is your first experience with this type of tools thanks to a smart interface.
What can you do with the help of Plant Identification?
Read an impressive number of articles about plants. If your aim is to broaden your knowledge, this is what you have to start with.
Identify plants by its leaf. Just take a photo using your camera and let the app do it instead of you. Then you just have to analyze the result and read more about the plant if you want.
Browse through a vast database. In general, there are about 60 thousands of plants to compare with.
The problem is that if you might face difficulties with payment. Some users complain they paid for the monthly subscription and still they see an alert saying they have to pay for the functions. It means the options they paid for aren't available.
What is more, there are some bugs as well, especially when you are scanning plants. However, the results are usually accurate.
Plant Identification is available on Google Play for free.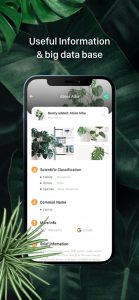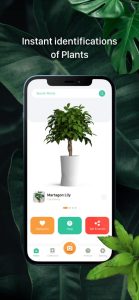 Flower, Plant Identifier App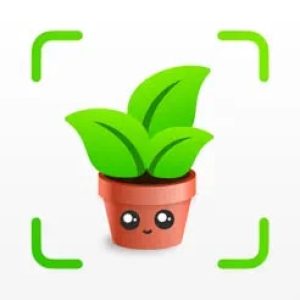 If your aim is to identify flowers and plants that grow at homes and gardens, this is a good app to try. Its main option is to help you recognize a plant with its photo. The only thing you need to do is to make a high-quality image.
What's more, you don't need to know anything. Plant Identifier will do everything instead of you. Let's see what exactly is available for you:
Identify plants fast. To do it, you can just open your camera right from the app and take a photo or upload it from the Internet. The identification will take a few seconds.
Browse through a vast database of plants. However, this refers to articles as well. Plant Identifier also contains thousands of informative materials to study. There are many of them, and every person, be it an amateur or a professional, may find something interesting.
Get care tips. You can't be an expert in all the spheres of knowledge, and you don't have to. Just check the tips written by professionals.
Water reminders. Some people often forget to water their plants. In this case, reminders might help greatly.
However, there is a serious disadvantage. Even though most of the options are available for free, they are strictly limited. Thus, you will probably have to go for in-app purchases.
The app is quite small – it needs about 75 MB to function well. At the moment, iOS users only can download Flower, Plant identifier App.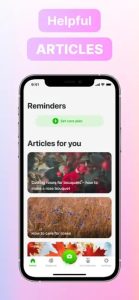 You can also check: 5 Free Flower Identification Apps