15 Best apps for couples (Android & iOS)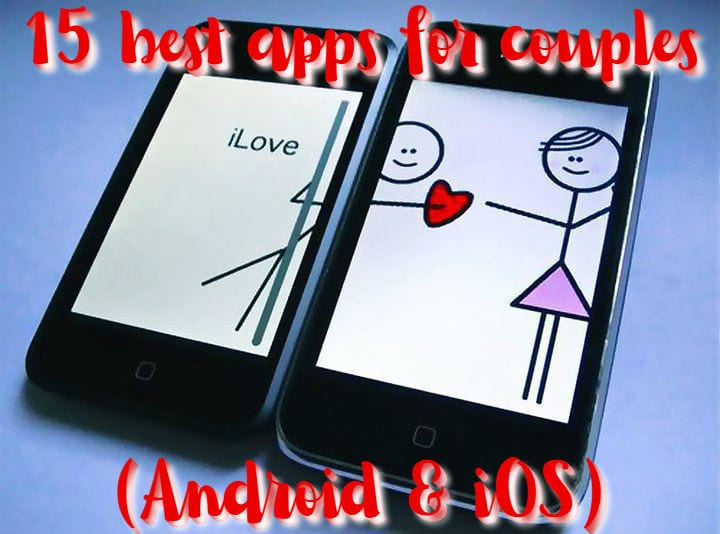 What happens when love meets electronics? Different mobile appear.
Now, thousands of lovers build relationships, travel together, enjoy life, spend time together, create families. But sometimes happens that lovers cannot meet, and to communicate and to be a bit closer to their second half again they want very much. Or the relationship has lost its former passion and you need to add "pepper".
In our modern society, it's easy to fix: there are phones, video calls and much more. Now, there are a lot of applications for couples in love, but some of them, unfortunately, are useless. So now, specifically for you, we will select 15 best apps for couples.
Fingle
If the Couple and Duet enable you to communicate with a lover in the far end of the world, the Fingle application has a playful pastime with a partner at a stretch of the finger. In this game, you need not compete, but go to victory together, precisely coordinating the actions.
On the game board – the screen of the iPad tablet – there are chips of two colors. They need to be combined with moving or static targets of the appropriate color and held for a few seconds. If the finger loses touch with the screen or the chip is shifted from the target, everything will have to start again. As the game progresses and the levels become more complex, the players' fingers are intertwined more and more closely and sometimes in an absolutely unimaginable way.
The game Fingle seems particularly exciting at an early stage of the relationship when even an accidental touch to the lover causes a whole barrage of emotions. At the same time, jaded and tried everything in the world couples will find in Fingle a fun and exciting alternative to simply holding the pens.
You must pay for the game, but it brings a lot of pleasure.
IOS version
Talk2You: Couple Conversations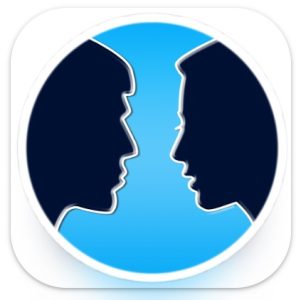 Talk2You is a great app for those people who want to get even closer with their partner and make their relationship much deeper and stronger.
To maintain any close relationship, people need to talk a lot on different topics. With this app, users will finally be able to make this a reality to the fullest. Users will be able to talk with their partner on a variety of topics, such as:
Our history
Your childhood
Your dreams, and many more.
Usually it is just such topics that evoke the deepest and most subtle feelings in people, which helps them to get to know each other better and get closer.
The interface of the app is really simple and users immediately see different categories of questions when they enter this conversation game.
Also, if a couple wants to experiment, they can click on the "random category" button and talk on a topic that was automatically selected by the app. Moreover, this app has over 500 questions to start a conversation.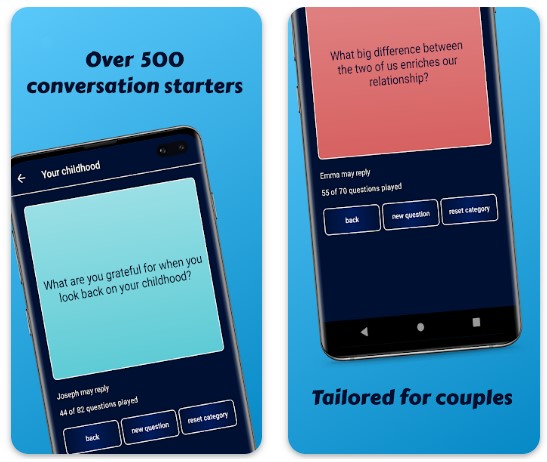 IOS version
Android version
Happy Couple
You will definitely discover something new in your partner by downloading the application Happy Couple. The application is made in the style of a quiz, the passage of which you need only 3 minutes.
Answer the questions, see what opinion coincides with your beloved, and which does not. Earn points for every correct answer. A large number of tips and personal tasks will bring your relationship to a new level.
IOS version
Android version
LokLok
LokLok replaces the phone's lock screen with creative areas that are synchronized within the specified group. Any taken picture, a signature to it or a handwritten drawing will instantly appear on the screen of your second half. A very curious idea, the limitation of which will be only your imagination.
This application for lovers, installed on both devices, turns their screens into one field for graphic drawings. Users can write with a finger over this field and see what is written almost in real time. Couples for sure will appreciate the level of tenderness when you can draw hearts to your beloved, bored at a meeting.
Communication in LokLok acquires a special charm. There are no standard stickers and emoticons in it. All the graphics and emotions are created by the interlocutors with the camera and the tip of the finger. And you will be sure that your creation will appear before the eyes of the addressee first of all, as soon as he presses the power button of the smartphone.
LokLok – is a handy, original and completely free application that can gently enter everyday life and bring more joy to it.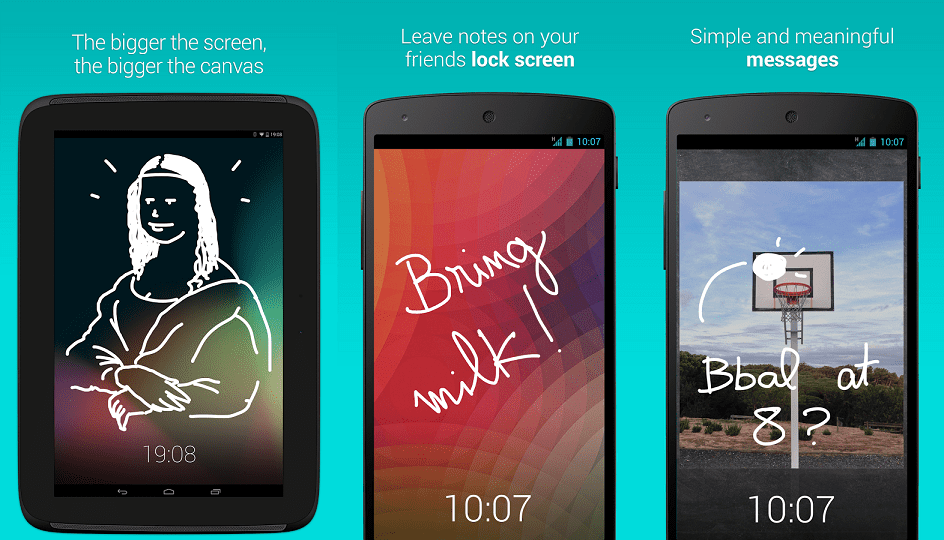 Android version
Kindu
The application for adults, which will help to diversify the sex life a little. For this, lovers are offered to share their sexual fantasies with each other. Kindu offers lovers various versions of sexual pleasures, and each of the partners privately responds "yes", "no" or "maybe." The answers remain confidential: if one partner responds to a proposal of the program with a "yes" and its half is "no", no one will know about it. But the list of experiments, which both partners agree, will be available to both.
The application will help avoid embarrassing conversations about intimate affinity, and without superfluous words to pass to an affair. For adult pranks, you have to pay some dollars.
IOS version
Android version
Bliss
This application is a virtual board game created to raise your sex to a new step.
The application is able to emphasize not frank sexuality, but namely romance and intimacy. Surprisingly, this program is able to track any of your preferences, for example, in music, clothes, etc., thereby enabling you and your partner to bring the love relationship to a new level.
Together with the application Bliss, you can enjoy all the pleasures of private games.
IOS version
Android version
Between
This program is a kind of social network for lovers. The program allows you to do everything the same as in normal social networks. You can write status updates, comment posts, publish photos, videos, and interesting links. The shape of the application can be flexibly adjusted: change the wallpaper, color scheme and so on. Pictures are placed in a special album, available to both lovers. The application has a built-in so-called "Box of reminiscences", where the marked photos and messages from the second half get to.
Application features:
Chat: a fast, secure and private chat designed for only two, which also has unique stickers and stickers specially designed for this application, which will help you better convey your mood and feelings while chatting and messaging with your loved one.
Moments: a private photo album in the application will allow the couple to store their shared deep personal and intimate moments, and share them with each other. The program will save all the files in chronological order, which will allow you to see the consistent history of the development of your relationships in the sealed events.
Constantly updated information about the weather: you and your loved one will see what the weather is where each of you is, which will allow you to be aware of the environment of your partner.
General calendar: an easy-to-use calendar that allows a couple to plan events together, remind each other of various important dates, or create a schedule for an upcoming trip together.
Privacy settings: set your shared password with the partner to enter the application in order to secure your personal information from strangers.
Wallpaper: in the application, there is a choice of background wallpaper for the chat, in which quality you can choose one of your photos.
Sticker store: if you want to diversify your chatting, you can always find new funny stickers in the application sticker store.
Also, in the application, you can find many different ideas about how to diversify your joint pastime.
Keep all the important and exciting moments of your relationship in one protected from the extraneous place, in the personal space only for two, which will give you the application Between. Whether you are near or far apart, you will always be connected via the Between application.
IOS version
Android version
Couplete
Couplete application from WONDERABBIT company is a kind of interactive wish list of a couple that will help two people in a relationship effectively plan everything that they would like to do together. It is also a magazine for keeping of all important events and moments of the couple's life together in full safety and privacy.
Features of the Couplete application:
Messenger for two: fast, private and securely protected from the extraneous messenger, intended only for you and your loved one. Share your photos in messages and express your feelings and emotions with a unique set of emoticons and stickers.
Wish block: look for and find useful recommendations on how to spend time together. Also, there is the possibility to create a variety of to-do lists synchronized in real time and the rest.
Love letters: the opportunity to write and send unforgettable thrilling letters to your second half, using envelopes and beautiful stickers.
Possibility to have a photo album shared for two, photos in which will be placed in chronological order. Also, you can share photos from this album with your friends on social networks like Facebook and Twitter, or send them to e-mail.
Calendar: general for two, synchronizing the calendar with scheduled dates, vacancies, dates and much more!
The ability to install the application of your shared photo as a screen saver to lock the screen of your smartphone. You can also enter the application right from the lock screen, and call or write to your favorite person, without unnecessary movements.
IOS version
Coupling
The application Coupling from the company BlotCanvas is a private social network for two! If you have a loved one – the application Coupling is what you need! The application will help you to always stay in touch with your girlfriend/boyfriend and make your own little world.
This app will provide you with not only a platform for sharing photos and private messages with each other but also the ability to receive playful winks! The functions that the application will provide to you will preserve in you and your partner the passion for your relationships, as in their very beginning, and also help you from time to time determine the intensity of your feelings towards each other.
By the way, the application developer warns that installing this application and registering with it as a couple, you will not be able to betray each other. The application just will not let you!
Plan your time together with your loved one, record important dates and events, exchange gifts with each other and use much more different features that Coupling will present to you!

Couple
Couple – is a social network for two. Communicate, draw, share photos and videos, plan and even touch each other!
The Couple application is available only for two people who want privacy even in communication, thus creating their own small social network.
The idea, of course, is interesting – with the help of a special application, some couples will be able to communicate with each other, transfer photos, write any messages and share files without any risk of being hacked, as it can happen, for example, within the social network. For incorrigible romantics (or outright geeks) such a program will be a breath of fresh air.

Since only two people have an access to the program, they have a whole arsenal of interesting things that are present here. For example, when transferring a photo, you can edit it using the built-in filters, and also set the condition to delete the file after 10 seconds. A very cool find was obtained with geolocation – you can track the movement of your partner on the map, so as not to lose, but this signal disappears after a while. One more interesting feature – the joint drawing of pictures in real time. And finally, the most unusual – Thumbkiss, it is implemented as follows: you click on the device screen while leaving a fingerprint, and if your partner touches your fingerprint, the phones vibrate.
Application features:
A private, common for two, the chronology of events, allowing you to see the history of the development of your relationship in chronological order and remember all important points for both of you.
Possibility to send messages, share video, exchange voice messages. Also, the application provides various filters for editing photos before saving them or sending them to a partner. Show your creativity!
A set of various stickers is available that will allow you to better convey your feelings and emotions in messages.
Ability to set the function of disappearing certain photos after transferring them to the partner and after a specified time.
Function ThumbKiss, which allows you to touch your partner from a distance.
The ability to share a variety of lists: it can be a to-do list, a list of necessary purchases, or a list of ideas about a budding co-pastime. The list is synchronized with two phones in real time.
Calendar reminders: scheduled dates, automatic reminders of birthdays, anniversaries and other important events.
Cross-platform support.
Ability to correspond in chat even from your computer, when you connect to the Internet.
Of course, such an application is unlikely for serious people, but young people will unquestionably be in high demand.The functional is not very ordinary, even if many things will not even be opened, but still, communicate with each other and know that no one else will know about it – it's to some extent cool. The application is free, but for a couple of dollars, you can buy a few stickers to send each other. In general, try it – you will like it.
Couple Tracker
Unfortunately, many relationships end in tears and this is a sad truth. The reasons for possible separation are too many, but often it happens that one of the parties is deceiving their second half, certainly lies and mistrust are the most common reasons for parting.
The couple tracker is designed to solve this problem using an application that is designed to add transparency to the relationship of the pair. The idea is that the program will allow you to get an access to the history of calls, messages, Whatsapp, Facebook, as well as the GPS coordinates of your partner.
Some couples will readily agree to use this application, although we note that tracking your partner without consent is illegal, so the Couple tracker only makes sense with mutual use.
I just made love
This simple application for Android and iOS will make a map of your sex life. Just mark the places where you had sex on the map. Was there a lot of white spots on the map? With the help of this app, you can very simply diversify your sex life.

Call SweetHeart
Another simple but very useful application is Call SweetHeart. You need to add a favorite person's phone to the app, and it will be assigned to a big heart icon on your smartphone's screen. Click on the icon – and you call your lover.
Intimate
Unlike other applications from our selection, the Intimate application is created specifically for those who are forced to long practice love at a distance. This is a two-way chat in which only you and your second half are leading the history of your relationship. To do this, the application has a calendar of important events, a photo album, a drawing. And, of course, the function finger kiss – kissing your fingers on an empty screen. An important part of Intimate is privacy. No one can ever access your messages and photos. No one. Only you.
Fix a Fight
This is a great application that will help you and your second half to overcome the quarrel painlessly. Even the most serious and large. The creators have included in the application a sufficient number of algorithms for how to do this. It is almost a psychologist in your smartphone.
This is family therapy for you two!