If you're searching for a more simple strategy game and you want it to be the Viking theme, you should check this app out. Anyone who likes to play Viking games needs to download Lehnsherr! In the strategy game, you create your own medieval Viking village and also monitor your resources and allies. But you need not only fight with opponents but also with starvation or inundation.
If you like this cute and simple game we also recommend you to check out the list of the best flower matching games.
Your friends can be your allies because the game is designed for 4 players, but you can also play 1 on 1 (between Windows and Android users). This game is free and accessible for Android and iOS users.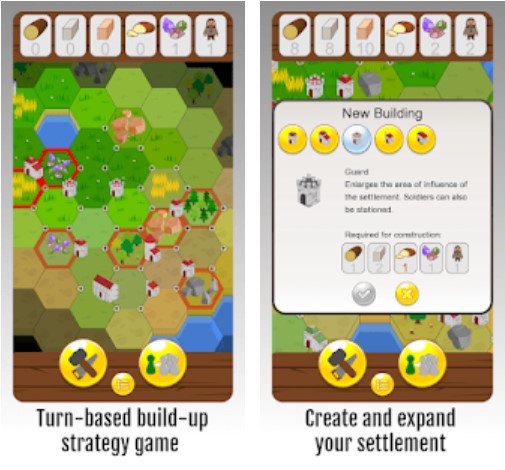 Features of the game Lehnsherr:
 Bright and clear 2D graphics.
 Play in two modes: domination and conquest
 The ability to expand your village.
 The ability to play without Internet access.
 Share resources if required.
 Your soldiers rise in rank with the time of your achievements.
 This game is distinguished by its minimalistic and intuitive graphics.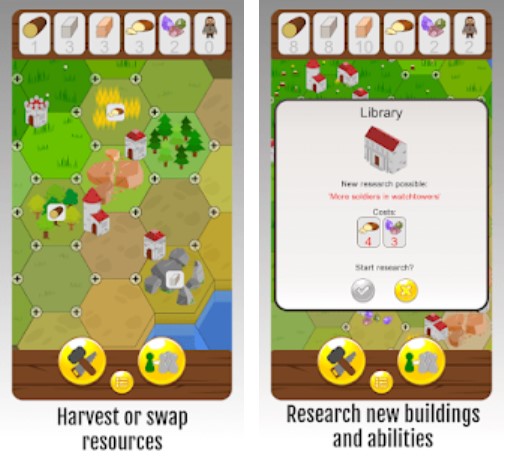 In the game Lensherr you need to expand your village all over the Isle, use different fighters, destroying other people's villages to take resources without exchange, from the so beginning of the game to get as many resources as possible.
And if you're tired of all the limitations that the regular games have, we can advise you to play the open-world games! You will be able to create your own world according to your rules.
The game is addictive for a long time so download the game Lensherr create your village increase it and defeat enemies! You can play in multiplayer mode to have fun together with your friends. All in all, this is a very classic strategy game that will bring you tons of positive emotions and capture your attention for hours.