Do you like running? Or, maybe do you want to turn running into your habit? Then, we have found an excellent solution for both cases – Klocked.
So, what is the major point of this app? Klocked is the Augmented Reality (AR) fitness tracking application that enables users to run in any country they want. The app will monitor your daily sports activity via GPS.
We highly recommend checking out this list of the best apps for running if you are into this activity.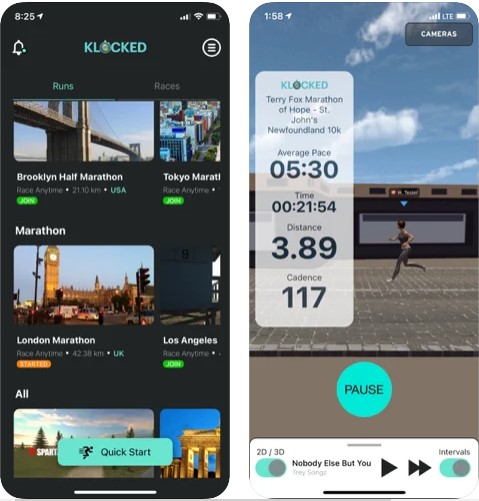 Due to this app, you can always take part in both group runs and competitive races. The only thing you need to have is your smartphone. Furthermore, the app even allows users to enter the steps/min cadence goal to follow the beat.
Klocked will provide you with real-time information on what you have to do to achieve sports goals, beat records, and just make your running process as enjoyable as possible!
When you first open the app, you should pass a simple registration procedure. After that, you will have to set up the avatar. Plus, you can customize its appearance and style as you wish.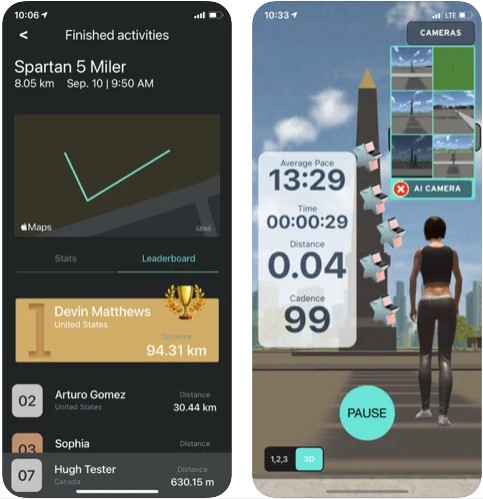 We were impressed by the fantastic app's design. The colorful animations and convenient navigation will guarantee a pleasurable user experience. By the way, in this app, all the users can live stream or view on-demand the world's marathons or races from virtual cameras.
Besides, users can even monitor the augmented reality leaderboard! The next useful feature that many users will certainly like – it integrates with Strava and Health applications. As a whole, the majority of users truly like this app, as we have not found any negative feedback.
Sometimes you might feel bored when you run every day. Want to make this process more fun? There is nothing easier! Just check out the list of the best apps to make running fun and forget about this problem!
Summarizing all the points mentioned above, Klocked is full of useful features. So, if you want to boost your sports activity, this app will definitely help you. 3D augmented reality technology, detailed sports activity analysis, and user-friendly interface – all these things are waiting for you in Klocked. Highly recommended!