8 Best Logic Puzzle Apps in 2022 for Android & iOS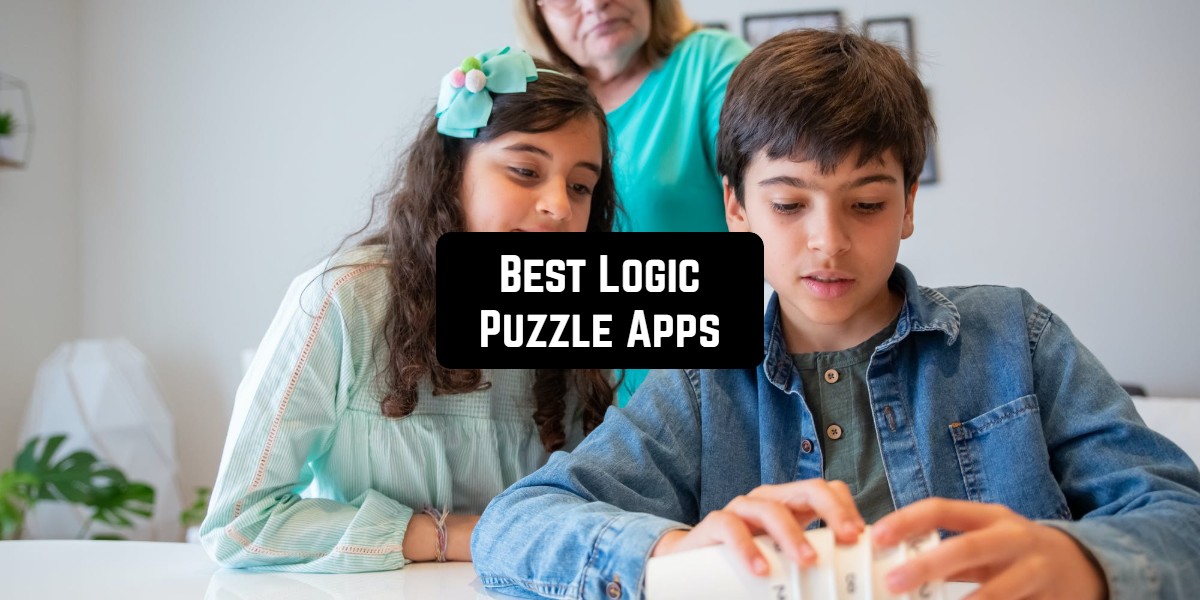 Wanna boost your brainpower? Then keep reading this article!
There are plenty of logic puzzle apps in 2022 for Android & iOS that will rack your brain while keeping it entertaining. All these apps are made to wake up your logic and contribute to its development.
Plus, the chances are high you have never played some of these games, which makes them even more challenging. But the best thing is, all these apps are different by concept, so feel free to try them all.
We've gathered together the 8 best apps in that category you may try. Have a look!
Logic Puzzles Daily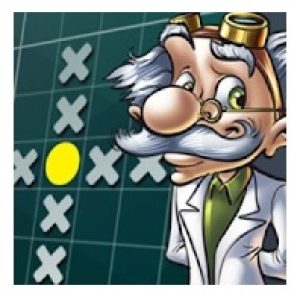 Let's start with a logic puzzle app that will challenge your brain.
On the one hand, it's a classic puzzle app to test your logical skills, but it has a plot that adds up to the charm. According to the plot line, there's a (not that mentally stable) logic professor who you'll become your nemesis for a number of levels. It needs to be said, there are hundreds of rounds in this app, so you won't get over it that easy.
More to that, the new quizzes come p every day, so it's practically impossible to run out of material. There are plenty of free rounds, but there are some that may only be unlocked for money. The professor is your only competitor here, and if you'll lose him around—he'll attack you with loads of wisecracks.
The game also comes with international leaderboards, so you get to compare your results to other players as well. The game is based on increasing difficulty techs, so the rounds will get more challenging with time. Plus, all the riddles are unique and haven't been published anywhere else, so there's no such option as to google the answer.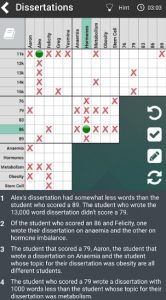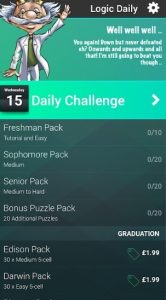 You may also like: 5 Best Lucky Numbers Apps for Android & iOS
Pluszle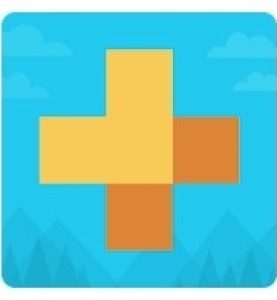 Next, we have an addictive logic game that will keep you busy for a long time.
The game covers hundreds of exciting challenges that will test your deductive skills. The new rounds come up regularly, so you won't run out of material. Plus, it comes with stylish minimalistic graphics and a simple UI. In case you're not familiar with this type of game, there's step-by-step guidance on how to play.
According to the rules, all rows and columns come with their own solutions, but it's quite a challenge to get it all done at the same time. Your goal here is to highlight numbers to match with the given totals. It sounds simple, and it is at first, but the app runs on gradual difficulty tech, so the lvls will get more challenging.
In case you're a beginner, you may adjust the settings, so the levels would stay simple for a while. The game also comes with a system of tips, so if you'll get stuck, there's a way out anyway. There's also a multiplayer mode that lets you compete with users from all over the globe.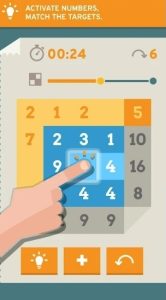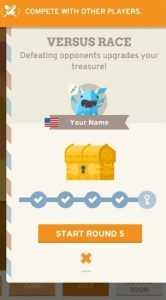 Hard Penny Dell Puzzles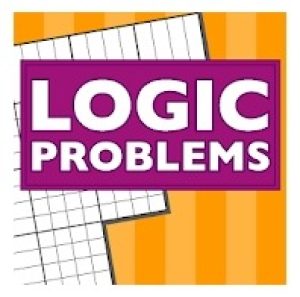 In case you're one of those people who look at all these puzzle games and think—"it's too easy for me"—this app is for you.
This app is for true logic tasks fanatics, so if you're a beginner—find yourself something less difficult. Herewith, only the first 10 puzzles are free, and all the other ones come as in-app buying. The free version comes with no ads, though, so you can decide if you'd like to buy the next 30 volumes or not. Each volume includes 30 more rounds, so you'll get more than enough material.
All the rounds come with a unique storyline that you'll need to get into to solve it. Each volume contains a various range of problems to keep your mind sharpened and stimulated. It needs to be said, the app has pretty cluttered graphics. So go look at the screenshots below and decide if you can work with it or not.
Plus, the app relieves you from annoying erasing. Thus, if you'll make several mistakes, you may go for a one-tap multi-level undo. It will erase all the errors, and you'll be able to at the black canvas. In case you'll get stuck, you may also use hints to move forward. However, you'll only get a limited number of tips, and all the extra ones should be earned.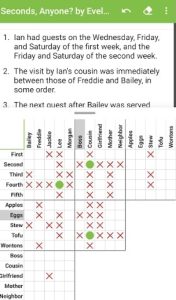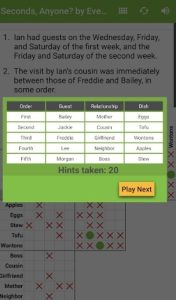 Tectonic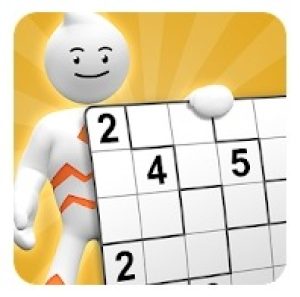 Here is a logical quiz game for all the people who are looking for Sudoku alternates.
The rules of this game are quite simple—you need to make sure none of the adjacent boxes contain the same numbers. Sounds pretty simple, but it's actually way more challenging than you may think. The levels build yo on increasing difficulty techs, so the rounds will get harder and harder.
More to that, the game comes with 6 difficulty levels, so regardless of what skills you have, you'll get comfortable playing conditions. The game also has a hints system that will help you to move forward from the dead point. You'll get a couple of hints at the beginning of the game, but all the other ones should be bought for in-game credits.
You'll get extra credits for successfully completing the rounds, and also 500 free ones for making an account. There's also an achievement system that consists of 24 pieces. You get to collect them all for completing all the rounds. The game also runs offline, so you can play it at any time needed.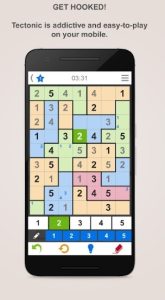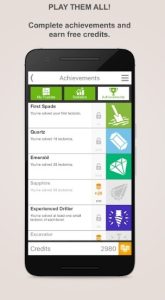 Check also: 9 Free Box Puzzle Games for Android & iOS
Cross Logic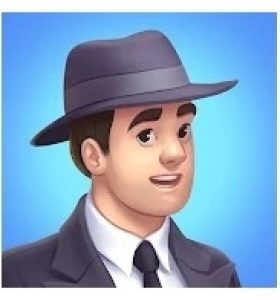 If you want to engage your brain with an interactive smart puzzle game—don't get past this one.
This game will get you through countless logic puzzles that will test your deductive skills and make you feel like an actual detective. No, really—you'll play as a detective who needs to solve logic cases. Your goal here is to cope with various types of quizzes—from classic smart quizzes to grid riddles.
All the lvls come with unique backstories, so you get involved quite fast. The stories never repeat themselves, and the new ones get added regularly. The game has lots of lvls, so your brain will be kept abused for a while.
As always, this game comes with three difficulty levels for you to pass. The best choice is to start from the easy one and level it up later. Thus, you'll have enough time to understand how the game works and adapt to the rules. Plus, the game runs on a system of clues, that will gradually bring you to a puzzle solution.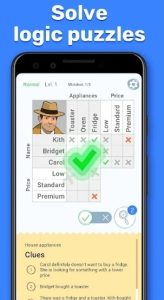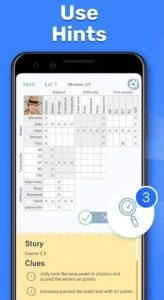 Einstein's Riddle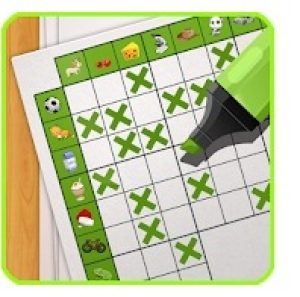 As you may guess by the name, this game lets you test if you could cope with the Einstein riddle.
It's a challenging riddle game with a tick and cross kind of concept. Frankly speaking, this type of game doesn't have any confirmed name, so it can be called differently. Plus, the chances are high you are not familiar with such riddles yet, which makes it even more fun to play, right?
Speaking of the rules, all the rounds will give you some logical problems that need to be solved. Herewith, you'll be given a number of clues that describe a script with several people involved. All of them will have jobs, pets, or other stuff that makes them unique. Your goal is to use all the clues to solve the mystery.
Now, here's the best thing—the game already covers over 5K puzzles. More to that, all the rounds are free, and there are no bonus packs as well. There are ads, of course, but you can easily handle them. Besides, you'll get 15 extra challenges daily, so it's practically impossible to run out of material. As for the difficulty, lvl. There are various grid sizes here, and the bigger, the harder.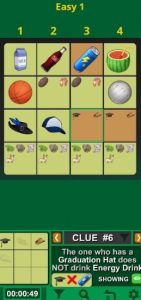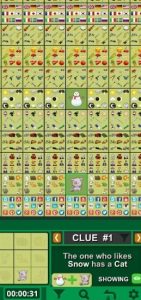 Figgerits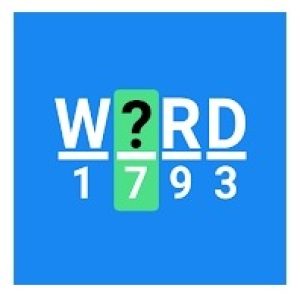 This is a logic riddle game that will rack your brain.
This whole game is built around problem-solving kinds of quizzes. To be more precise, it's a mix of cross logic and word games for the people who like to try smth new. Your goal here is to use all the given clues to decrypt the words and solve the cryptogram. If you'll get it right, the words will turn into a little truism.
As for the mechanics, everything is pretty simple. You start by matching the letters with the numbers to turn into solution dashes. Herewith, make sure to pay attention, cause the words can be matched with several numbers. Plus, don't forget to use definitions to guess all the words possible.
Then, you'll just need to go back to the list of words and fill in the dashes. The game covers plenty of rounds, so you'll be busy for a long time. Besides, there are various difficulty lvls that you get to switch if needed. Thus, you'll have enough time to adapt to the rules and find your pace.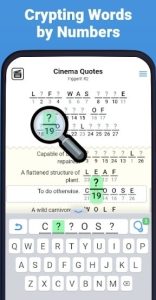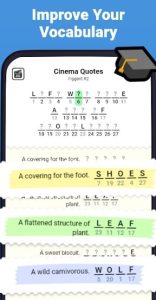 You may also check: 11 Hardest Puzzle Games for Android & iOS in 2021
LogiBrain Hitori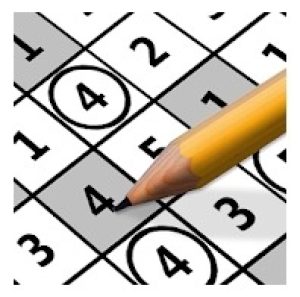 And lastly, we have a brain-teasing game based on Japanese puzzles.
In case you don't know what history is, it's a traditional riddle game where your goal is to logically find out which number to eliminate. To get more into it, you'll need to erase the numbers till all the columns and rows only contain one piece of a given number. Herewith, these cells can't be placed next to each other, but they can be diagonal.
For years, this game used to be played on paper, but now you have it on your phone in a handy format. It's pretty similar to Sudoku and binary, so if you love such games, you'll enjoy this one. The game covers thousands of rounds, and new ones are added regularly.
Beyond that, there are 5 difficulty lvls (and not 3), so whether you're a pro player, or getting ready for your first round—you'll get to play in comfort. The difficulty mostly depends on the grid format, and the bigger it is, the more complicated it. The game comes in 7 sizes that you can switch by your will.