Are you a regular lottery ticket buyer and seem to fail to keep track of each and every ticket you are buying? Well now don't worry because the lottery apps got you covered.
These apps will show you all the lottery results based on worldwide lottery games such as Lotto, EuroMillions, Thunderball, Powerball, Mega Millions, Irish Lotto and many others.
You can also check: 11 Best random generator apps for Android & iOS
Lottery result checker apps will also automatically check your lottery numbers and give you the guess about the next winning numbers. There are also many other interesting features in these lottery apps.
Here's the list of best lottery apps for Android and iOS users. Give a try to these apps that can potentially make you a rich person.
CA Lottery Official App
Did you know that each citizen in the United Stated spends every year on average $1000 on lottery tickets? Isn't that crazy? It just proves that we all still believe in miracle and in those "lucky accidents" that can help us to get rich in a second. And that belief is not vain, actually.
Some people really win lotteries they play – and that depends on the type of it. Some lotteries are smaller and grant smaller rewards – the chances to win there something are higher, and then there are great lotteries where the winner gets millions of dollars – the chances are lower in this case, of course.
The biggest prize ever won in the lottery was more than $1 billion! Already feel like you want to try your luck? CA Lottery is a perfect app for this. It gives you the chance to buy tickets for various lotteries and track the results in one app. In order to keep track of the lottery to find out if you won, you need to sign in in the section of the lottery.
In some lotteries that you will find in this app, the results are available in 4 minutes. There is also a second chance in the app in case you didn't win anything in the first round. Apart from that, you can open a map of the lottery tickets retailers. Remember – you need to be at least 18 years old to play.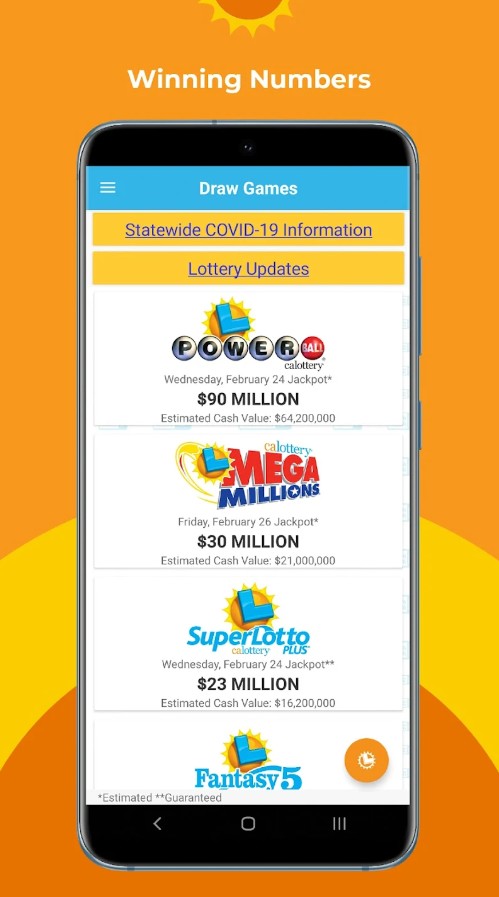 You may also like: 9 Epic countdown timer apps for Android & iOS
LOTTOPIA
Lottopia is an all-new lottery information app set to provide services to Powerball and Mega Millions of players in the US. This app provides a variety of basic functions that streamlines and enhances the way players engage with their favorite national lottery games.
Its features include real-time results updates, analytic reports regarding draw history, and the ability to scan tickets into a personal database. The app will also notify you about all upcoming draws and calculate the value of tickets once the results are posted.
The newest version of Lottopia also boasts a suite of utilitarian features to help play the lottery. The app allows you to add tickets which will be stored in a personalized database. A live countdown timer indicates the time remaining until the next draw. Lottopia generates numbers basing on historical draw information.
The number of combinations generated by this app gives players a statistical edge. For example, Powerball's winning Jackpot odds currently sit at 1 in 292,201,338.
You also have the ability to study analytic reports to search for interesting patterns and combinations and read the news stories for a little motivation to take part in the next draw. In short, the app has a little bit for everyone who enjoys playing the lottery, so it definitely worth trying.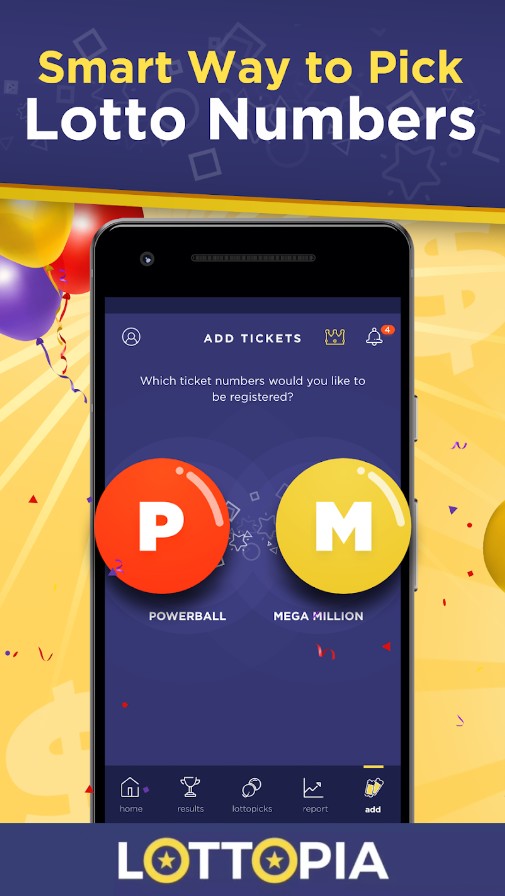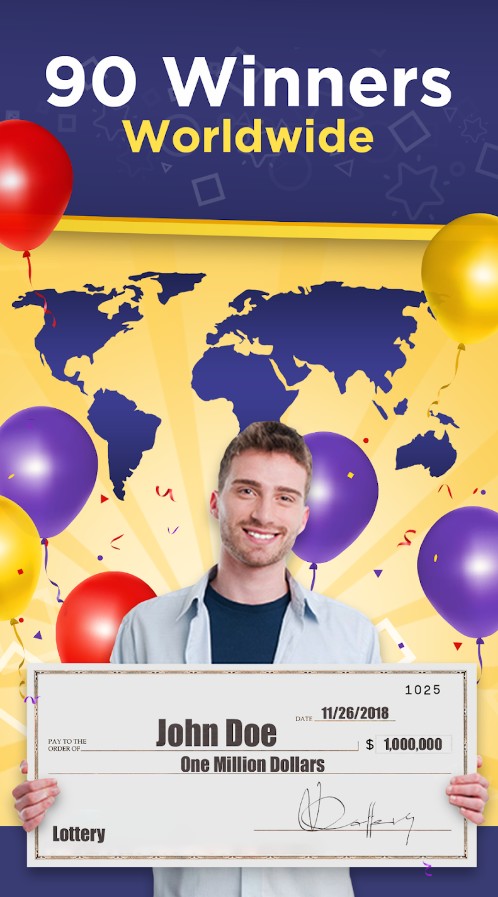 Scan Powerball & Mega Millions
Keep track of Powerball and Mega Millions of lottery tickets from your smartphone screen. This app is fast and convenient: scan your tickets and see the results.
Get information on previous games with prize distributions. This data will be stored in your phone's memory, view it offline.
Don't forget your numbers, you can use them to find out the result as well. Keep an eye on the statistics to see which numbers are winning more often. Get the most helpful position!
The app will keep you updated day and night on what's happening in the lottery arena. The premium version will allow you to view absolutely all past results, getting rid of annoying ads. Test your luck today!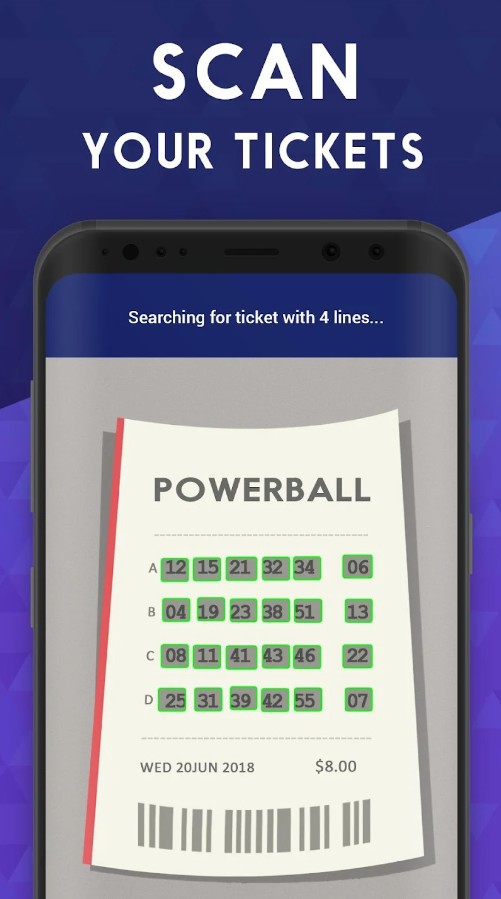 Paddy Power Sports Betting
Paddy Power is a mobile app that is one way through which the giant online casino called Paddy Power reaches its customers and players. With the same green, a white, and yellow color scheme of the online platform, the Paddy Power sports betting app is striking whilst remaining intuitive and easy-to-use.
This is a great live betting app that enables you to make in-play bets on the go. The app also contains one-touch betting. This means that you can make any bets in one touch, simply by tapping the odds of the bet of choice.
The homepage of Paddy Power has a banner that contains links to a popular bets section, in-play betting, and next races across the center, with popular sports and games listed along the top. It also contains upcoming highlights, popular events, and current promotions.
Moreover, the app gives you access to all the offers via the promotions tab and they are sorted by sport. Once you're in the section for a specific sport, the day's special prices or enhanced odds bets will be shown at the top of the page, with the option to open the tab to show the rest of the specials.
Paddy Power does offer a Cash Card Plus which is directly linked to your Paddy Power Palace, so you can withdrawal money straight from ATMs. The whole feel of Paddy Power is user-friendly.
There's a lot going on on the screen, but there is enough of a relaxed feel about it so you can actually enjoy it all. So try this app out to will find a great betting experience.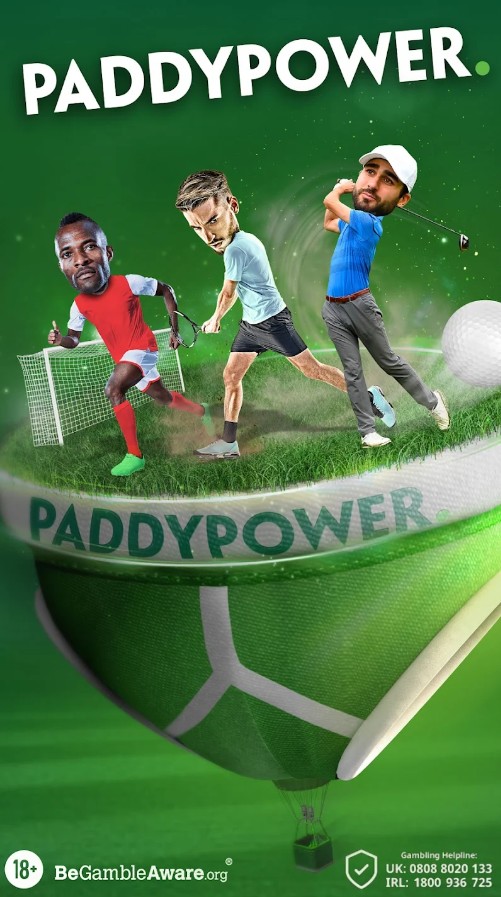 National Lottery Results
This is an app for checking the results of playing the bingo games of popular clubs in the UK. Seconds after you play, the results and breakdown data will appear before your eyes.
The app is intuitive to use. If you bought a ticket in a store, scan the code and the app will announce the results.
Memorize your ticket numbers and check your winnings with them. Use them for statistics and future strategy.
There is an option to mark your tickets if you run several in circulation. In the end, prizes and winnings will be noted, both as a whole and separately for each number. You can exit the game at any time.
Set up notifications: set the reminder time and the information you consider important. No luck in numbers? The random number generator will choose your lucky number for you. All results will be stored in the built-in archive.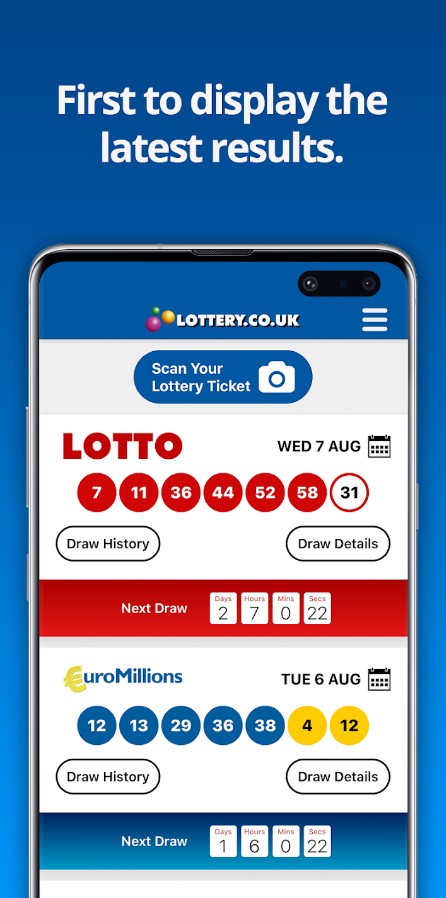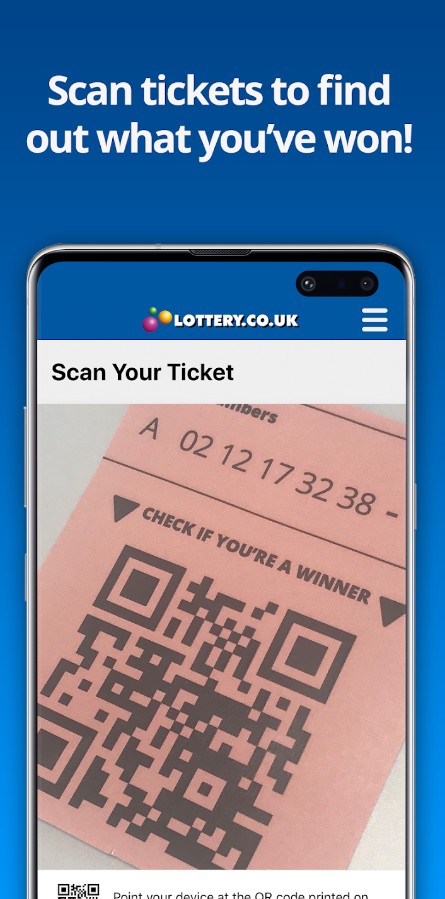 Texas Lottery
This lottery is one of the most popular ones in the USA. And even though sometimes lottery brands have boring and absolutely useless apps, this is not the case – there are many functions and sections with useful information. First of all, here you will detect all the spots where you can buy the tickets for this lottery.
In addition, there is a function that allows you to scan your lottery ticket. Pick and save your lucky numbers and create a play. And obviously, the app will keep you updated about all the latest jackpots.
By the way, here you will also find such thing as a "second-chance" game where you are still able to win even if you lost the first round of rewarding. But this is going to work only in case you have the promo code.
If you open the menu block the icon if which is placed in the upper right corner of the screen, you will see that there are dozens of interesting sections that you can explore. For, example, there is "my lucky numbers" section, "play responsibility", "scratch tickets" and many others.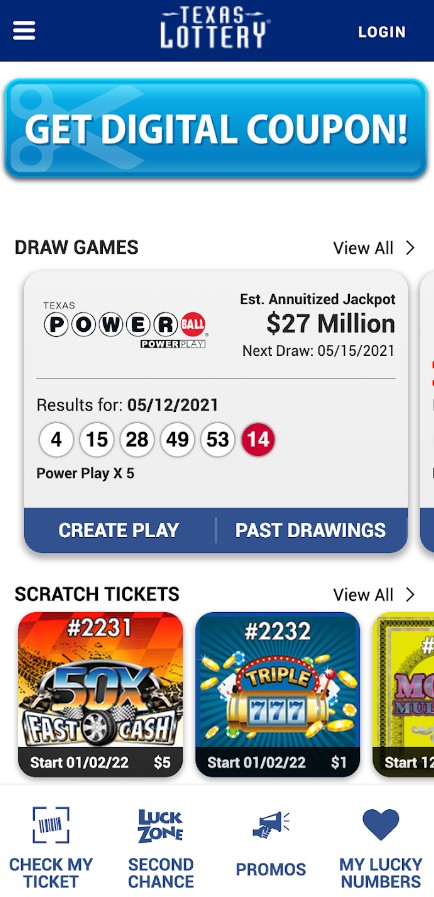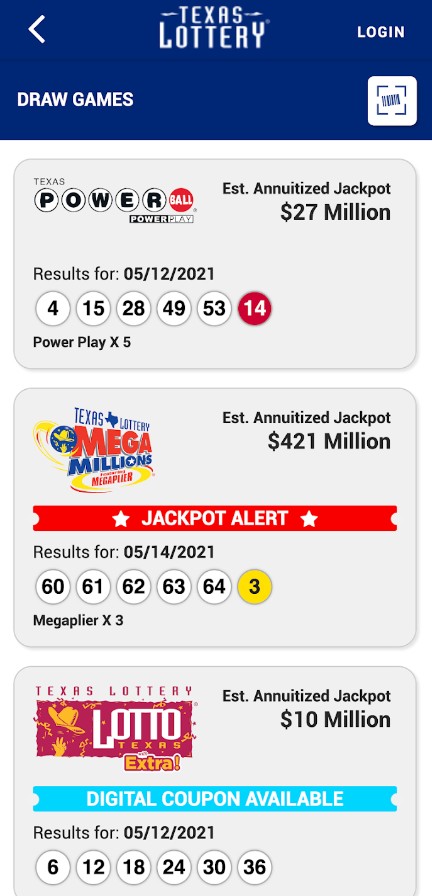 You may also like: 5 Free Bet Converter Apps (Android & iOS)
SpinToWin Slots & Sweepstakes
SpinToWin is a free sweepstake and scratcher app that can give you free chances to win real cash prizes in daily, monthly, and quarterly giveaways. The app allows you to enter sweepstakes for a free chance to change your lifestyle and join the many winners who have won money.
It contains many games where you can win up to $10,000 of the grand prize. SpinToWin enables you to win the real money in two daily and weekly and Grand Prize sweepstakes drawings that offer real cash and amazing prizes. It is a 100% free app that offers you good chances to win cash.
Everything on offer is equal in terms of feature usability and user experience, and the only real distinction between them is the amount of cash you can win. Each day when you open the app, you will be presented with an entirely new selection of scratch cards, raffles, and a new daily lottery draw.
Cash Scratch Cards are digital scratch cards that give you the opportunity to win cash prizes from $2 all the way up to $ 10,000. Token Scratch Cards enables you to with tokens instead of money. Moreover, every day you will be able to claim an additional free ticket into a variety of raffles.
The prizes for these range from international vacations to large cash prizes. SpinToWin has a bright colorful interface that will give you Casino in Vegas vibes. So If you are looking for this kind of app, this one is ultimately worth downloading.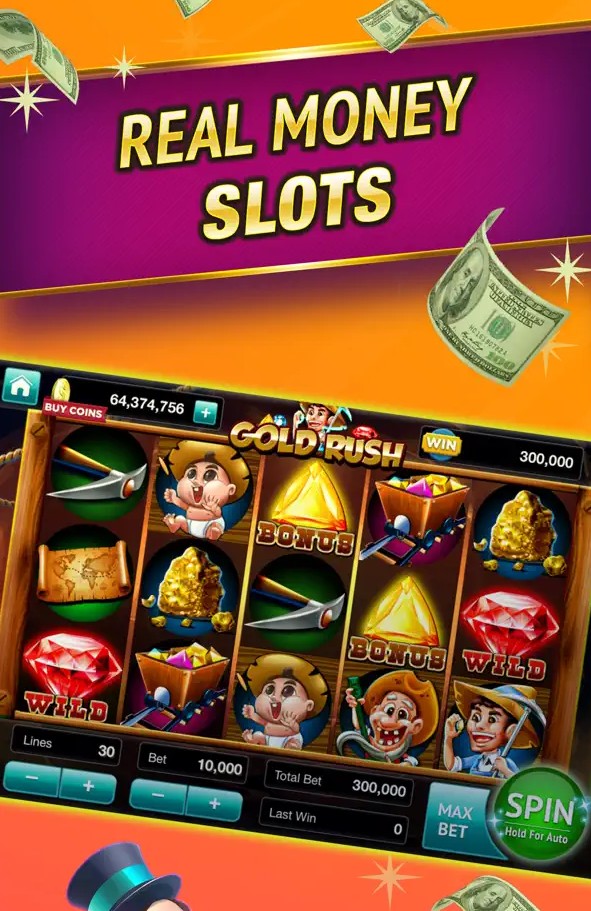 Betfred – Bet on Lotto
Betfred is an app that offers you a chance to win with only picking the correct 5 numbers for any lottery including those that play 6 and 7 numbers. It is a betting app that uses official international lottery numbers and not a place to purchase lottery tickets online. If there's any form of online gambling that you want to try out, then it's on offer here.
Their first and main offering is the sportsbook, but when you look beyond that you'll find a host of online casino games, including games from the huge provider, Playtech, and more. There are also top table games, a great live casino, Bingo, Lotto, Virtual Sports, and more. Moreover, once registered at Betfred, you can receive a £5 free bet.
The most popular pages in the app are displayed at the top of the homepage for quick and easy access, whilst the footer comes complete with links to a full list of A-Z sports, Irish Lotto, Roulette, Blackjack, and Instant Win games.
Betfred also has a Quickbet feature, which can be activated within your 'Settings', that allows you to place single bets in an instant, thus eliminating the process of having to add them to your bet slip.
Betfred is an app that seems to have struck the perfect balance between aesthetics and functionality and has created an app that has an extremely user-friendly interface and fast loading times.
Furthermore, with access to all of Betfred's exclusive promotions, In-Play betting and live streaming of thousands of events, it's hard to find a reason not to give it a go.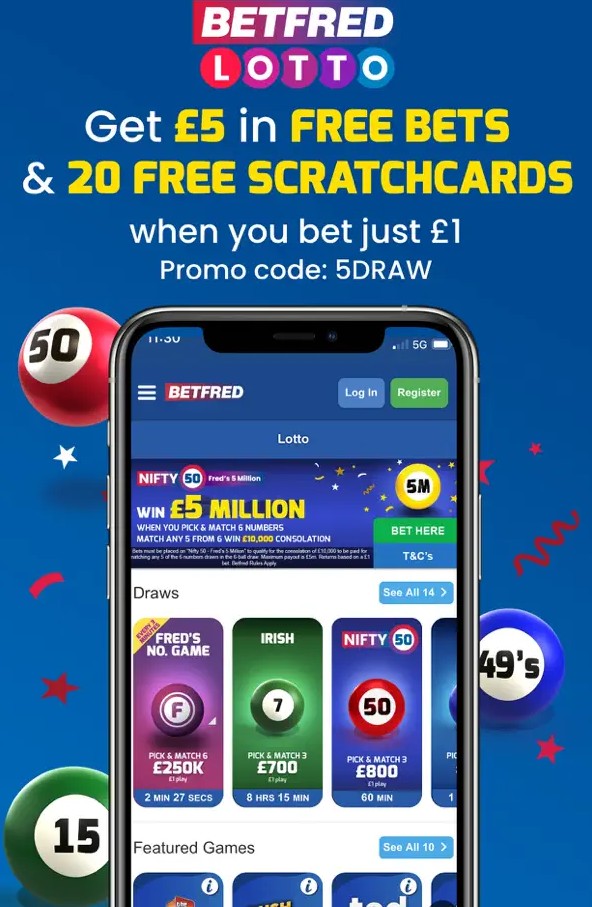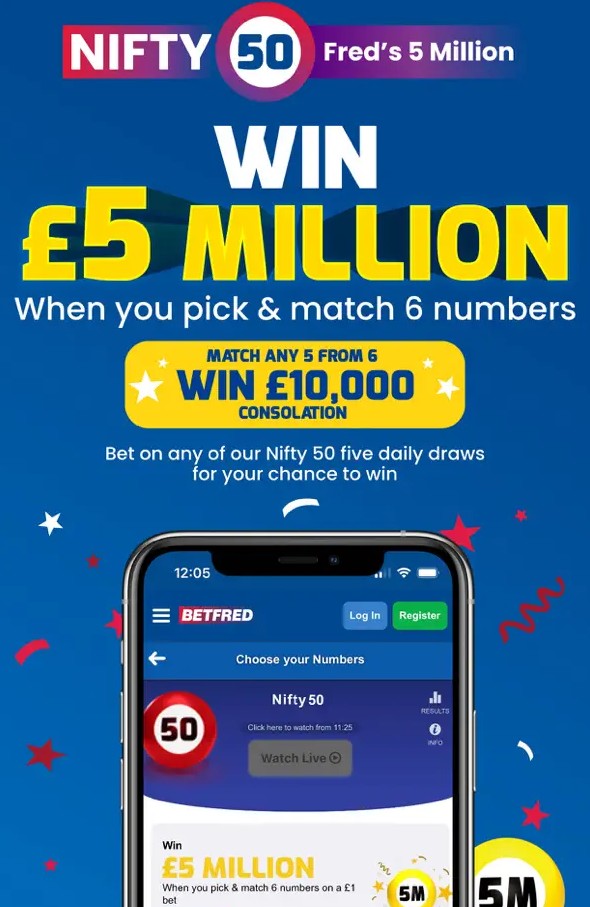 AZ Lottery Players Club
The AZ Lottery Players Club app is your key to an exhilarating world of lottery games and potential rewards. This app is tailored to provide players with an immersive experience that goes beyond just purchasing tickets.
It offers insights into the probability of winning for each game, empowering you to make informed decisions when selecting your lucky numbers.
Participate in exclusive promotions, gain access to second-chance drawings, and enjoy a range of games that add an extra layer of entertainment to your journey. Stay informed with personalized notifications that keep you up-to-date with upcoming drawings, game updates, and results.
With the app's ticket scanning feature, you can use your smartphone's camera to effortlessly scan your physical ticket and instantly discover if you're a winner.
Overall, I believe that AZ Lottery Players Club provides a comfortable platform to take part in popular lottery games.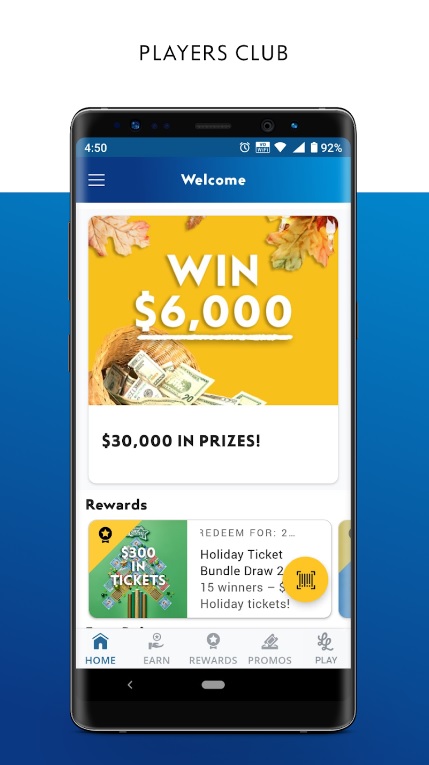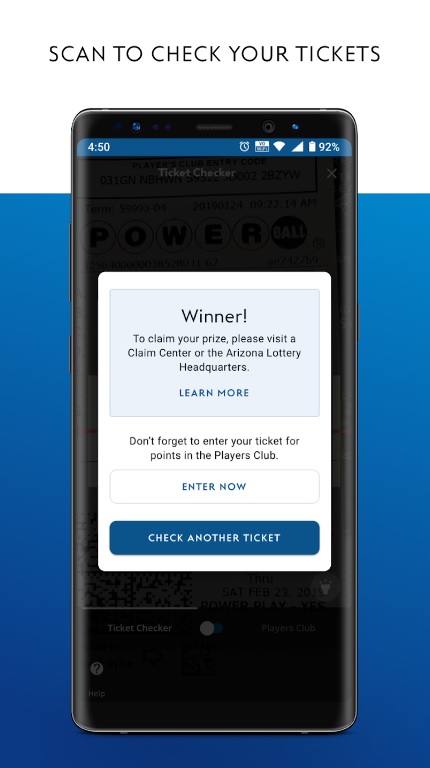 Official NY Lottery
From classic draw games like Mega Millions and Powerball to innovative instant-win scratch-offs, the app encompasses a wide array of options. Each game comes with its unique rules and potential rewards, making every play session a chance to strike it lucky.
Understanding the odds of winning is essential when it comes to lotteries. The app provides valuable information about the probability of winning for each game, helping you make informed choices when selecting your numbers.
By using your device's camera, you can effortlessly scan your physical ticket to find out if you've hit the jackpot or secured a smaller prize. The app allows you to set up notifications, ensuring that you never miss a drawing or the announcement of winning numbers.
Finally, it is possible to say that this lottery game is an ideal one for people who live in New-York and would like to participate in all local lotteries.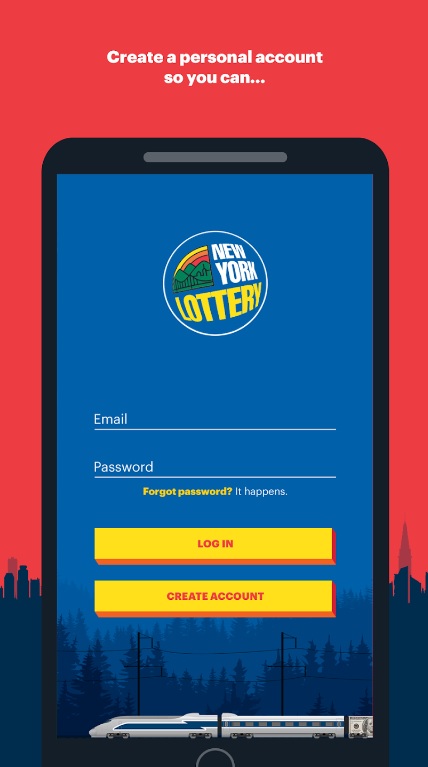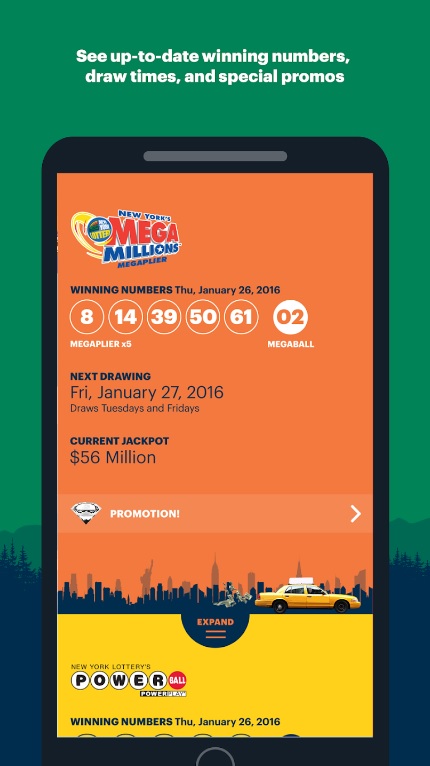 Random Number Generator Plus
Random Number Generator Plus – Dice, Lotto, Coins is an app that helps you to generate random numbers.
There are many great features on this app, such as no permits or fees, no ads, several various modes, and a convenient interface. The app generates different values ​​in any means.
Also, the application has a function of the Lottery Simulator. It enables you to generate many lottery tickets with one touch of a key. Moreover, you can save the results so that you can send it to another device, social network, or person.
Another great feature of this app is the ability to shake the phone to throw the dice which makes the process feel more realistic. Random Number Generator Plus – Dice, Lotto, Coins contains the Dark Mode you can use if you don't want to use a light one.
It will give the app a less vibrant color scheme and help save the battery power of the device. And If you have any trouble during the use of the app you can write to the support service that will answer your message within a couple of days.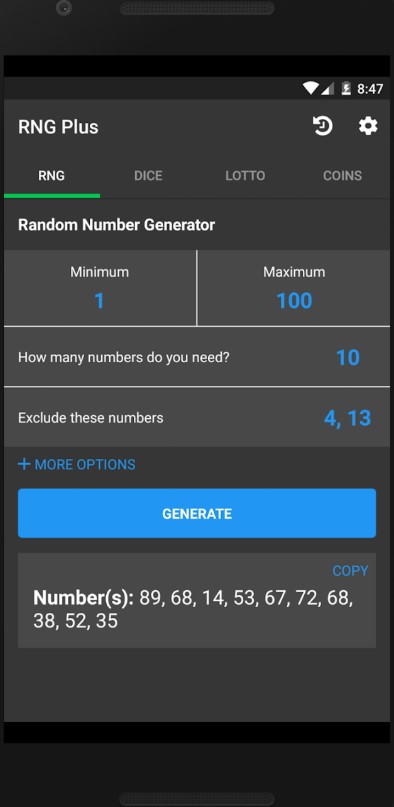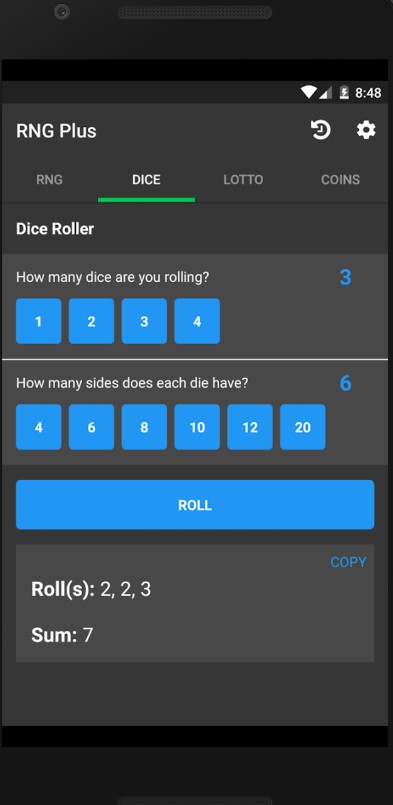 Mega Millions & Powerball
Mega Millions & Powerball is an app that offers you help you to keep track of how lucky you are. Mega Millions and Powerball are the two biggest lottery jackpot games in the US and the app gives you the latest jackpot information and drawing results with push notifications for the two lotto games.
The app allows you to upload all the lottery tickets that you have bought and then it keeps track of its working thus making sure when what updates are going to come and also how is the winner going to be announced.
You can also track the results are announced it tells which numbers won and if you win then it also tells you that you've done so and have lucked out. Mega Millions & Powerball accepts only specific lottery types that are only the services or tickets for lotteries like Powerball and Mega Millions of games only.
So it is limited but still widely popular as it accepts the two major and the legal lottery systems. The app offers pay tables that show exactly what the expected win amount will be depending on the number of matching numbers.
It also helps you to calculate and estimate the prizes, winning then it also helps you to accumulate them so you can get the prizes for yourselves later on. Mega Millions & Powerball is also well designed and cleverly developed to provide users with an almost perfect app experience.
The app is also fully responsive to full-view mode on modern smartphones and responds almost instantly to user input. Another bonus is that the app is split evenly between its two namesake lotteries.
Each lottery is selectable by a large tab at the top of the screen and changes all information displayed in the app dependant on what the lottery is selected. To sum it up, Mega Millions & Powerball has a great design and surprisingly impressive features, this definitely falls into the lottery apps worth downloading category.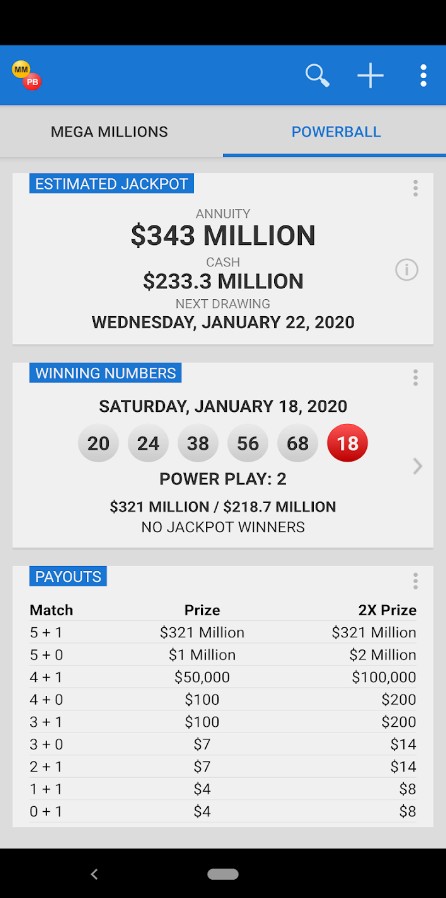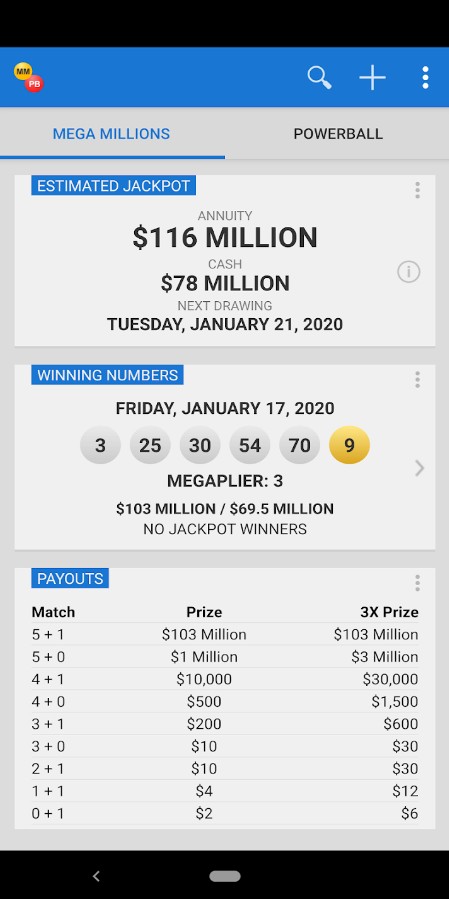 Check also: 15 Best sports betting apps for Android & iOS
Florida Lottery
The app covers a spectrum of lottery games, each with its unique set of rules and prizes. From Powerball to Mega Millions and Cash4Life, the Florida Lottery app showcases various ways to play and potentially win.
Understanding the probability of winning is vital in any lottery. The app provides information on the odds and probabilities for each game, helping you make informed decisions while selecting your lucky numbers.
Simply use your device's camera to scan your physical ticket, and the app will quickly inform you if you've struck gold. The app lets you set up notifications, ensuring that you're always up-to-date with the latest results and news.
Gone are the days of visiting a physical store or checking results online. The Florida Lottery app brings convenience to the forefront, allowing you to participate and stay engaged wherever you are.
So, it is a decent app that can be useful for lottery players, but you can find more convenient apps on this list.