Looking for the best multi-functional and innovative music app for musicians? Now you have Mapping Tonal Harmony Pro – this music tool combines everything you need. The app is not limited with the skills level: all kinds of musicians (students, teachers, professional artists, composers, producers, etc.) will find Mapping Tonal Harmony Pro fun and easy to use.
Studying Tonal Harmony gives you a chance to understand all essential functions and cadences in all keys. Compose your own masterpiece using a map extremely helpful when it comes to choosing the tonality. Upgrade your Practice Improvisation on Jazz Standards and Jazz Workouts or apply it as a Fake Book.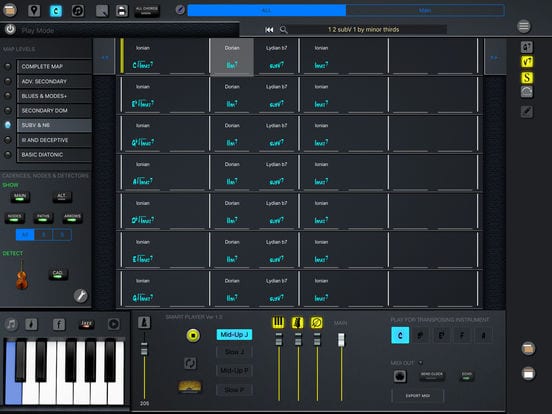 Listen to the classics such as Bach's Goldberg Variations performed by Glenn Gould and study harmonic analysis in order to discover the core of Bach's harmonic language. While listening to Beethoven's 9th Symphony conducted by Herbert Von Karajan you can observe the harmonic balance. Listen to Bill Evans and Miles Davis performing in Kind of Blue and take after their special tips and tricks which they are using in their performing style. You can choose to listen to the Beatles in order to get closer to the understanding of their harmonies and song structure.
If you are not a student, you can start teaching your own Harmony Classes with the usage of the interactive map which contains all existing harmonic functions and cadences from the Diatonic Functions to Advanced Secondary Dominants, and Modulations.
This is only the smallest part of everything that this app can give you. There are no analogs for this kind of app on the market today and it would be really helpful for all music teachers and professors to make their job a little bit easier while teaching their students.
You have a chance to upload your favorite music from the iTunes library and enjoy studying the harmony of it.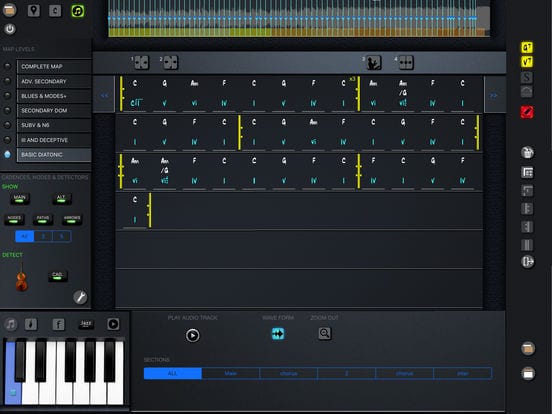 There are seven levels of complexity in the map which suggests a wide range of functions (from the basic diatonic neighborhood to advanced secondary functions). By combining the studies of basic theories of classical music and jazz, you get a chance to become well trained in both styles.
Use Mapping Tonal Harmony Pro to improve your improvisation and ear-training skills. You will have to constantly analyze different types of melodies by all kinds of instruments, explore various harmonic paths. When you are making progress you can always share it online with other users.