At first, glance, learning medical terminology may seem boring and intrusive. Yet, there are different ways to diversify this process and even speed it up. One of the best options is special mobile apps.
They help absolutely different types of people. It does not matter if you are a teenager who would like to improve your knowledge in medicine before going to university or already a medical student who needs to prepare for exams.
These best medical terminology flashcards apps 2023 will suit even children if they are interested in science.
Expand your knowledge in the medical sphere with these best anatomy apps.
Medical Terminology Quiz Game: Trivia App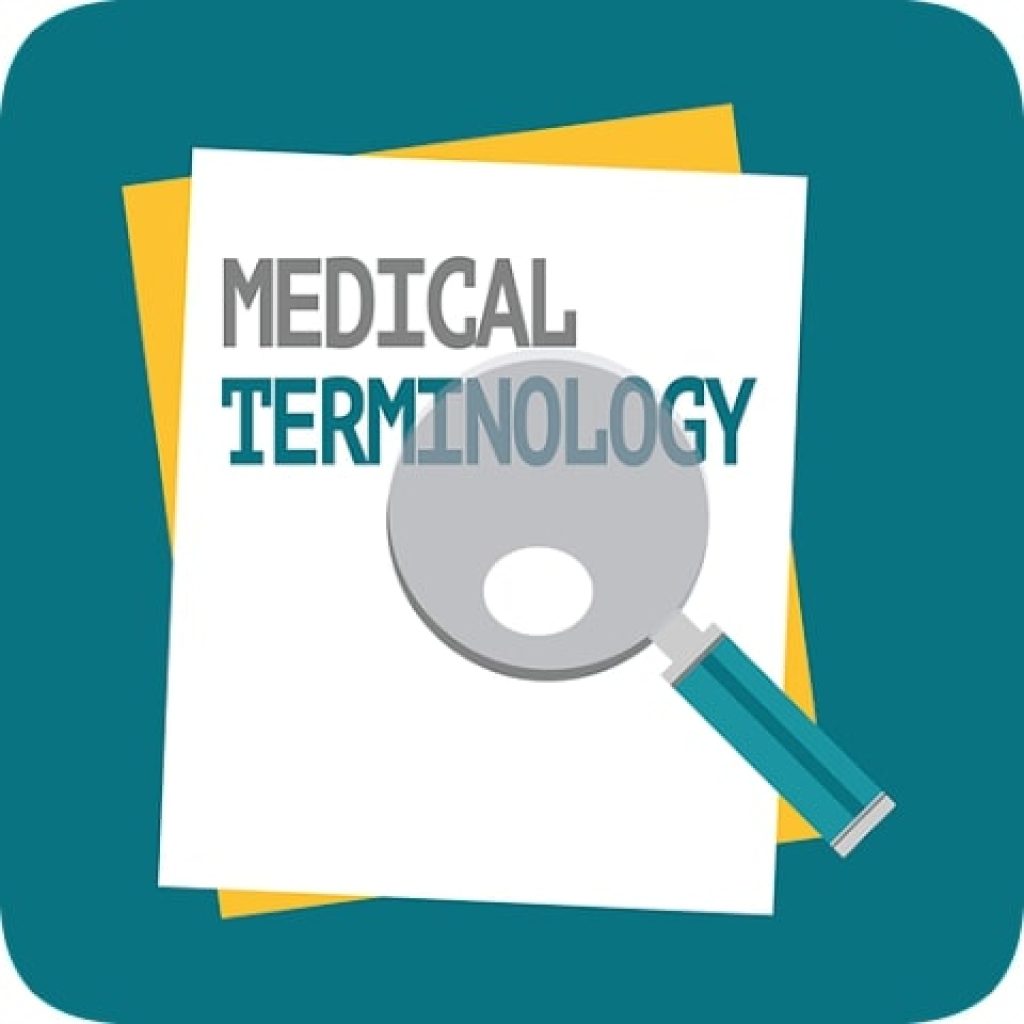 Memorizing all of the medical terms is a really difficult task because there are hundreds of them in science. It takes an enormous amount of time to memorize at least some of them.
Fortunately, the Medical Terminology Quiz Game is here to help. The developers have tried to put some interesting ways to learn new words into the app. There are several sections in the app.
First, there are term quizzes. The app will display a definition on your screen, and you will have to match the term to it or vice versa. Another mode is studying with pictures. With these, you will be able to increase your knowledge of anatomy and the human body in general.
Finally, the third method of learning is to fill in anagrams. The app, in addition to knowing the terms themselves, will check your spelling so that you are sure not to make a mistake.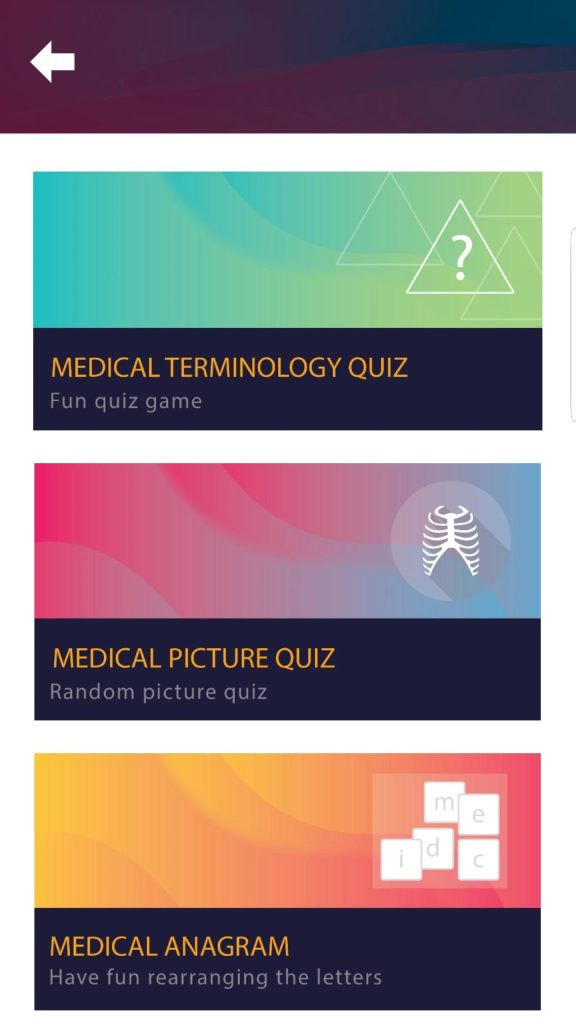 Nice eye design will allow you to understand the variety of functionality and will not interfere throughout the study. The program also includes extra paid content that will allow you to check your broader knowledge.


You may also like: 15 Free Nursing Apps for Android & iOS
Medical FlashNotes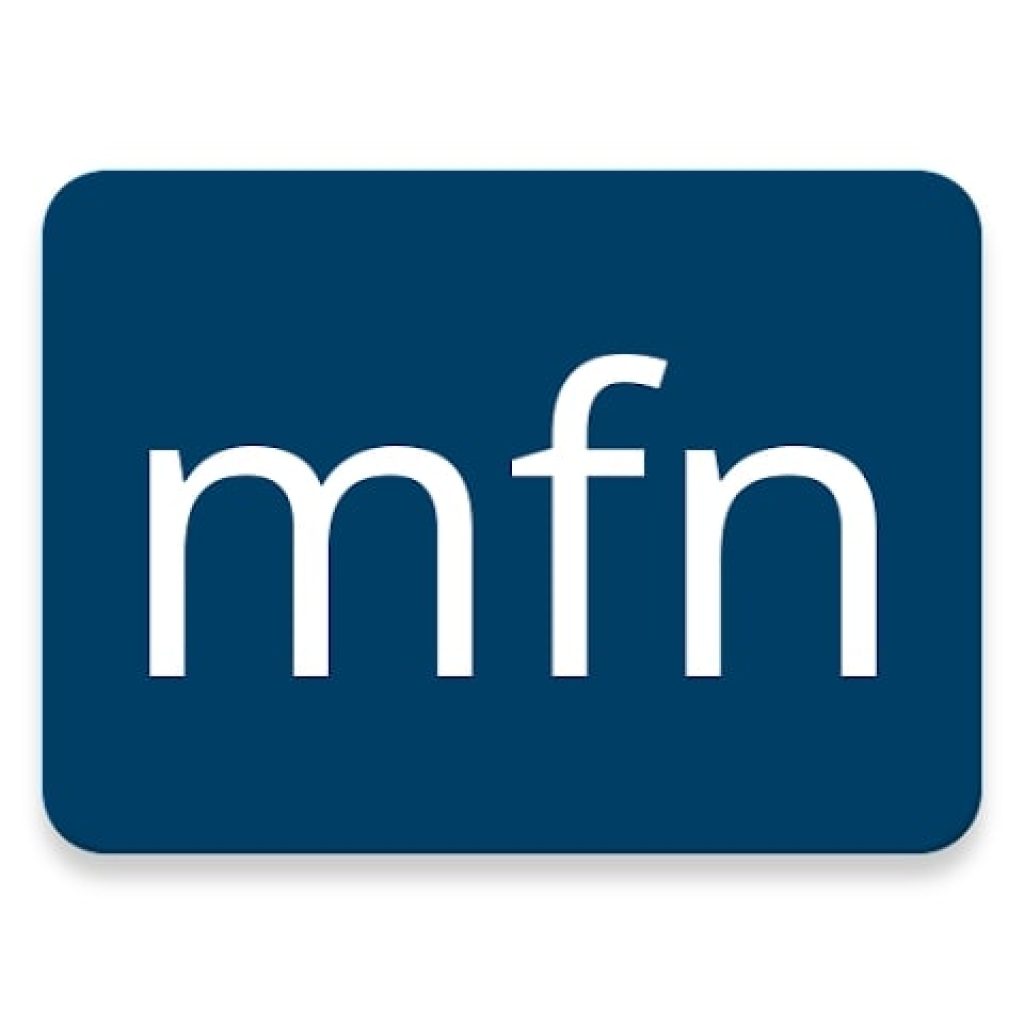 Thanks to the Medical FlashNotes app, you can save really a lot of time and most effectively prepare for a test or exam without too much stress.
The developers have taken care of everything in advance and have already contributed a huge number of flashcards to the app. They cover all the major sections of medicine: surgery, pediatrics, psychiatry, and many others.
There are also cards that cover major medications. In all, more than five thousand different terms from all areas are available in the program, so rest assured that you'll cover all the knowledge.
What's more, the developers have added the ability to create your own flashcards, which will be stored in a special section. This will save you from wasting a lot of time that will go into creating your paper counterparts.
Despite the fact that the app contains a lot of content, it will not take up much space on your device. Besides, you can note other advantages of using the app. First of all, it is a minimalistic design, which will save you from unnecessary strain on your eyes and will not strain your brain.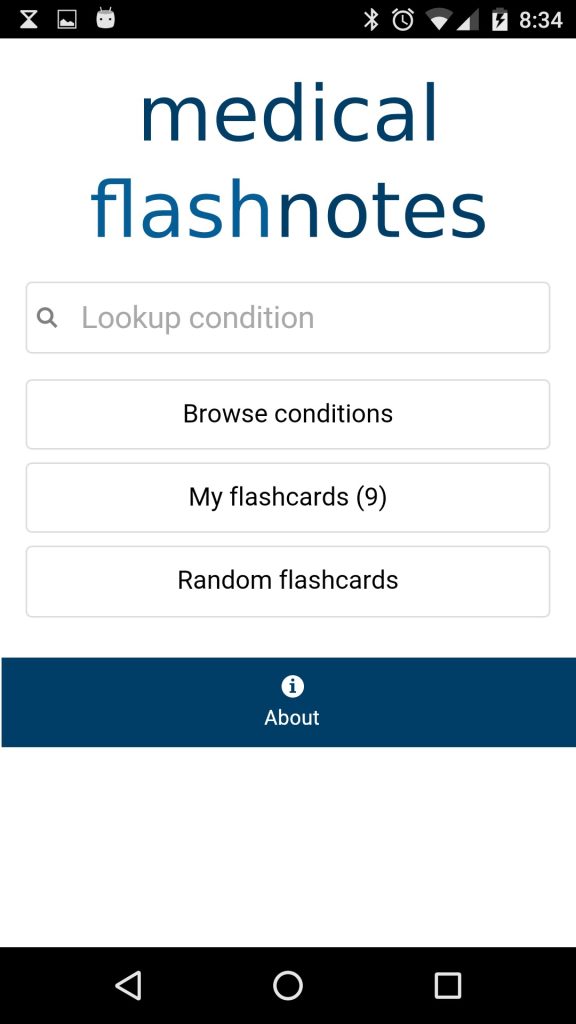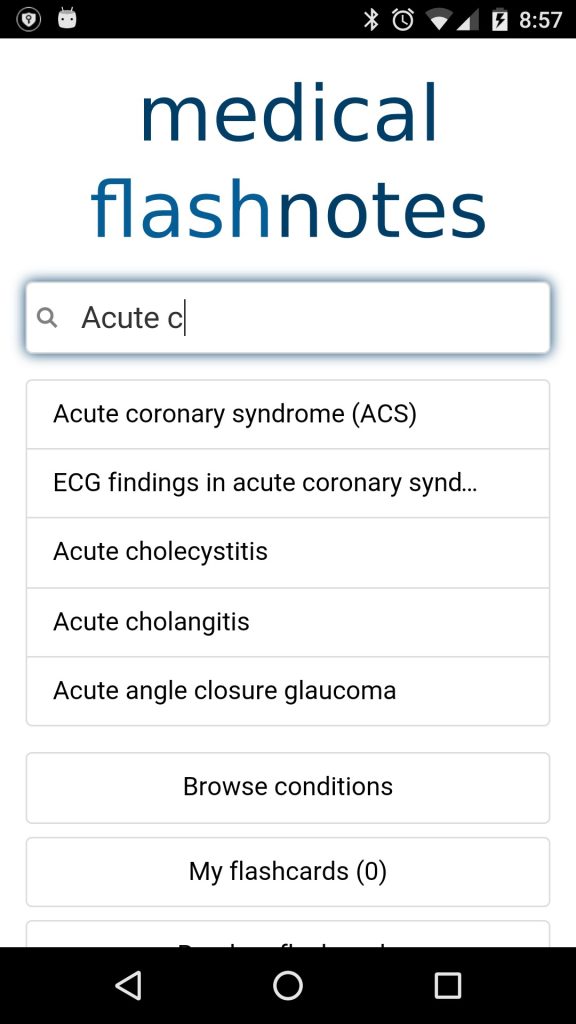 Furthermore, the app is available absolutely free and does not contain any extra paid content.


Daily Anatomy: Flashcard Quizzes to Learn Anatomy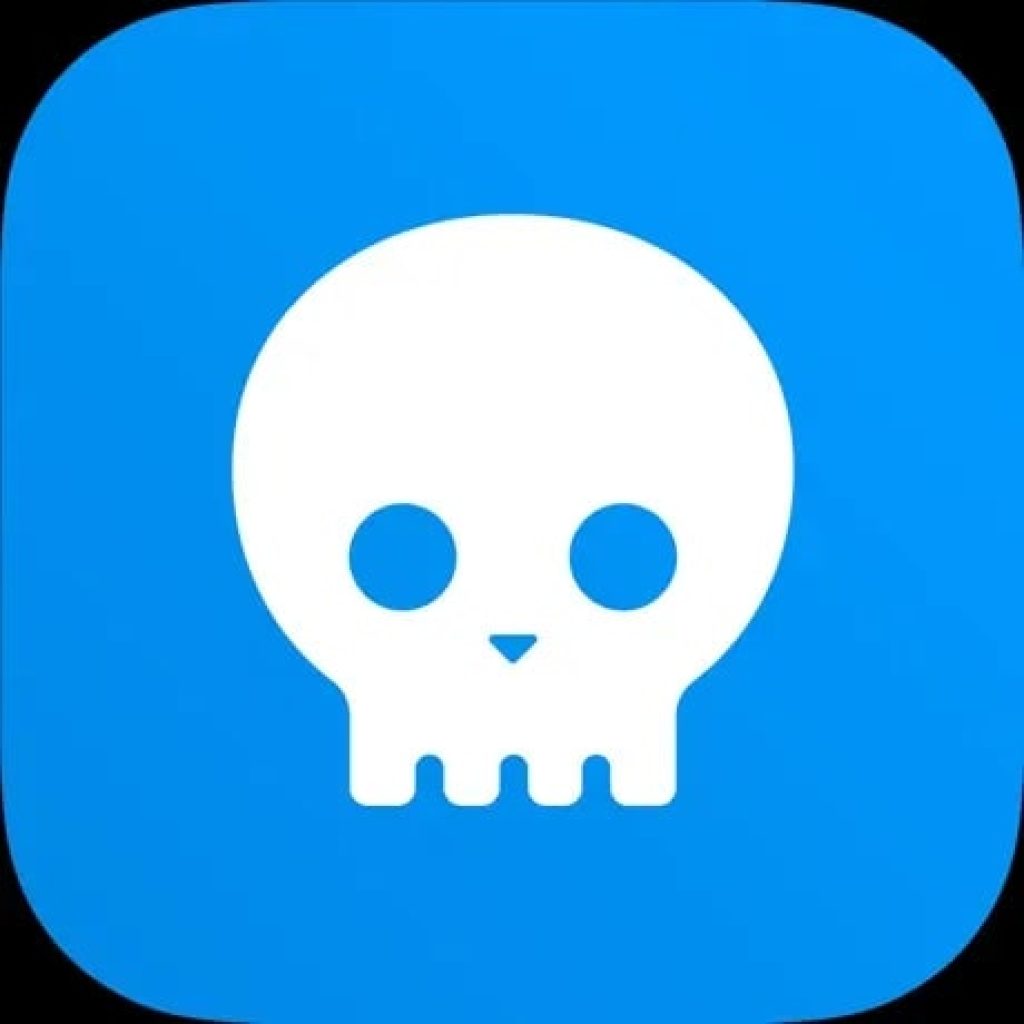 If you wanted to start learning anatomy from scratch, the Daily Anatomy app gives you that chance.
Here you will get quick and clear lessons with examples, each of which is followed by reinforcement with special tests and quizzes.
The extra convenience of the app is that all the information is structured and divided into sections. So you can quickly refer to exactly the area you need.
All sections are broken down by difficulty, which means you can start all over again if you don't have any initial knowledge. When creating all the tests, the developers followed a certain methodology.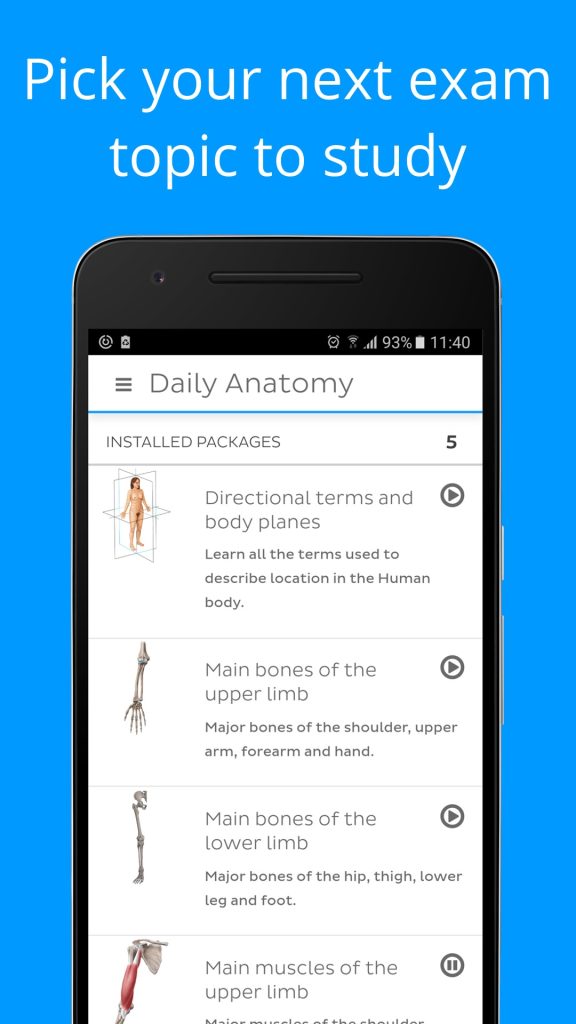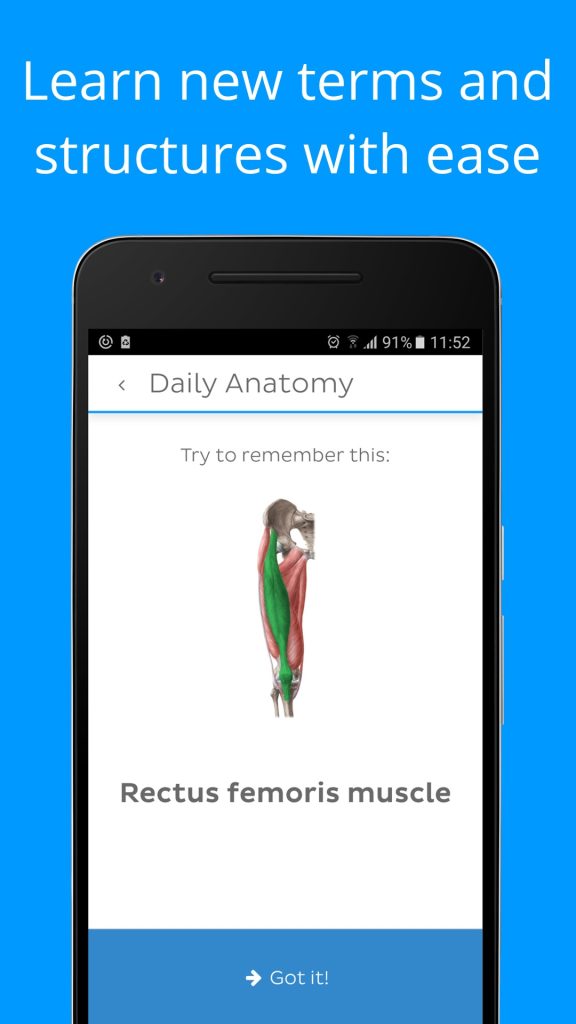 It consists of the fact that you will regularly repeat the studied material at set intervals. This will allow you to better merge everything you have learned. There is no paid content in the program, training in it is available to absolutely every user for free.


Medical Terminology Learning Quiz – Anatomy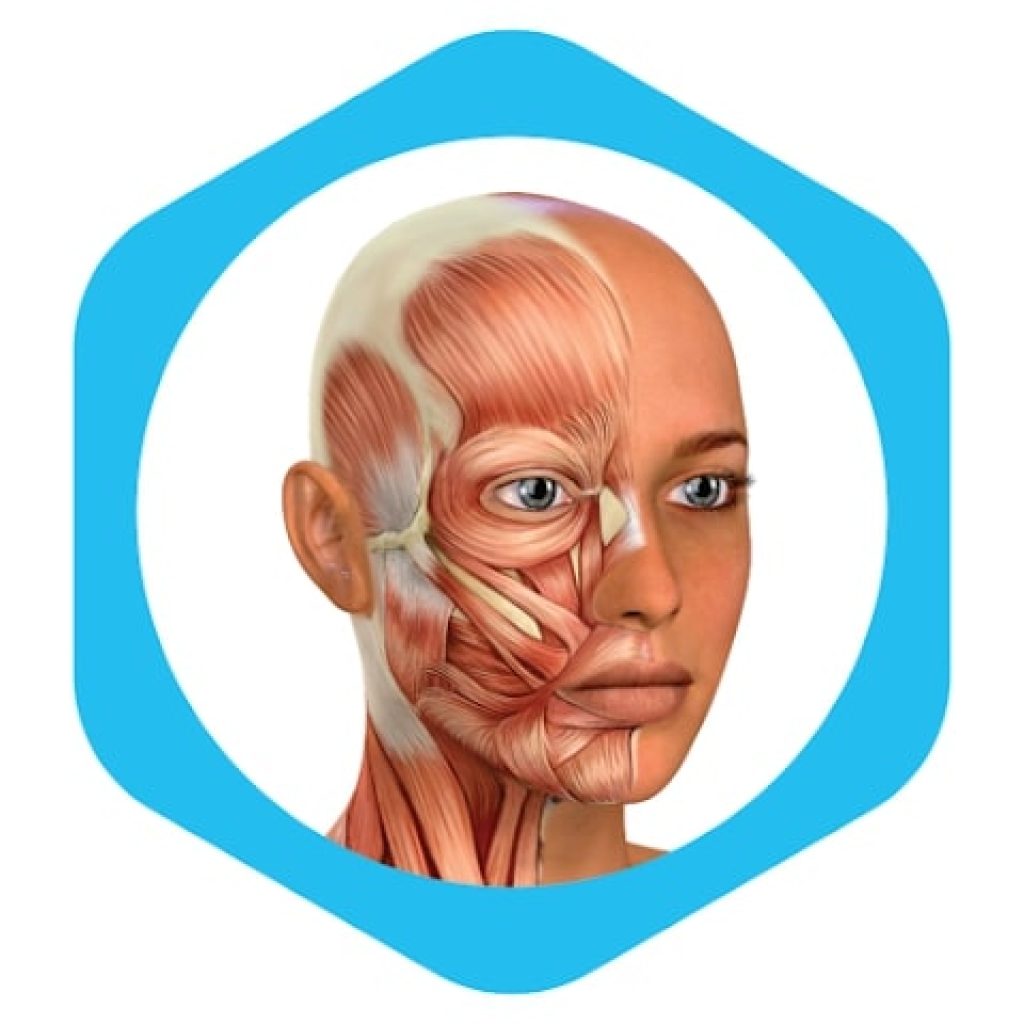 If you are a student at a medical school or university, the Medical Terminology Learning Quiz – Anatomy will be a great help.
The developers have tried to create the simplest and most comfortable way to memorize all the terms that would be suitable for everyone.
First of all, they have added materials on all the main sections of medicine. These include, for example, anatomy, psychology, pathology, and others.
Moreover, each section includes a huge number of subsections. All in all, there are more than a hundred of them.
A serious advantage is that all the material presented in the app is added in the form of clear illustrations and 3D models. As for the consolidation of the studied material and terms, the developers offer a large number of options in this regard. You can take the usual tests, created in the form of quizzes.
For some people, special flash cards with information will be perfect. One of the most interesting ways is to fill in anagrams. All tests are also accompanied by illustrative pictures.
Moreover, the app has another extremely useful option. For a small fee, you will be able to buy premium mode. It will analyze your learning process with special AI and select for you the most convenient mode of study.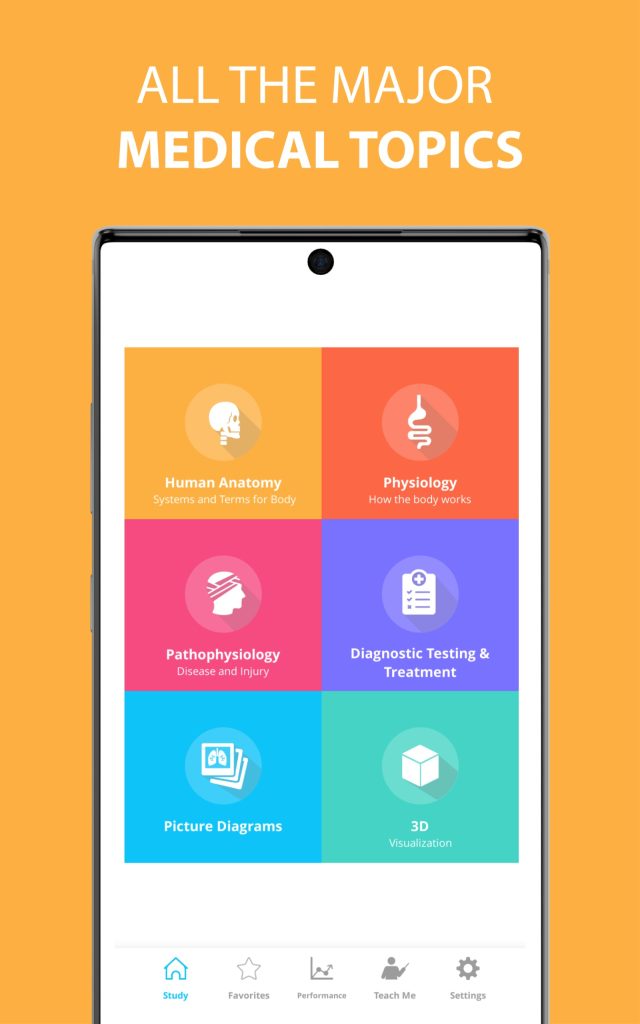 With this program, you will also be able to customize your study schedule thanks to a timer.


Medical Terms Flashcards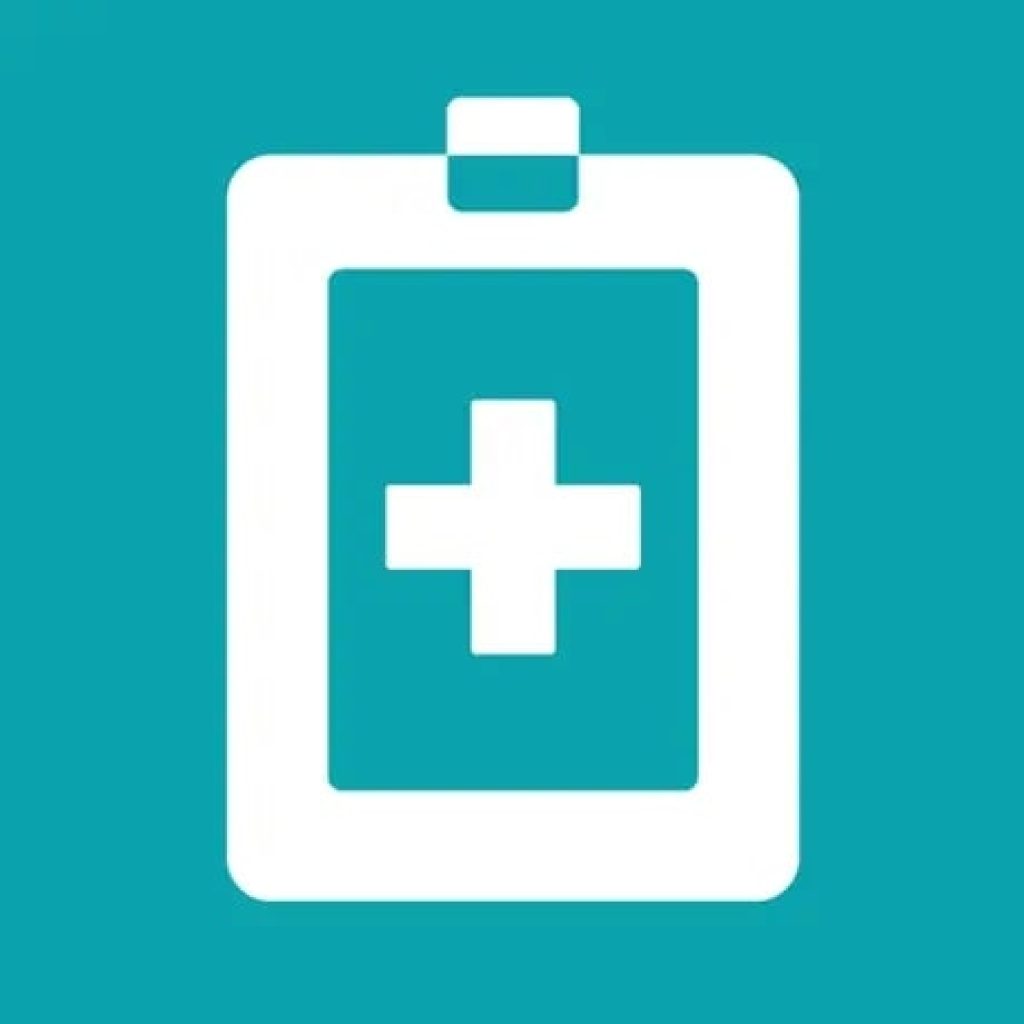 Medical Terms Flashcards is an app that makes learning seemingly difficult medical terms no longer seem like such a tedious job. The developers have included in this app a convenient method of studying and memorizing the material.
The whole process will be divided into four main steps. First of all, you will be able to learn new material directly through the app. To do this, special flash cards are used, each of which contains a certain piece of information, for example, one term.
Immediately after learning, you will be asked to reinforce what you have learned with a quiz based on these flash cards. Once you have studied an entire section of an area, you can take a test on it. Finally, to accurately merge all the knowledge, the developers have added a special mode.
Thus, you will combine each other cards with definitions with those where the terms are written. This is an effective and visual way to learn information.
This program has a really user-friendly and elaborate interface. You will be able to go to each of the described modes right from the main app screen. In order for you to feel comfortable working in it, the designers have chosen colors that are pleasant to the eye, and will not strain your eyes.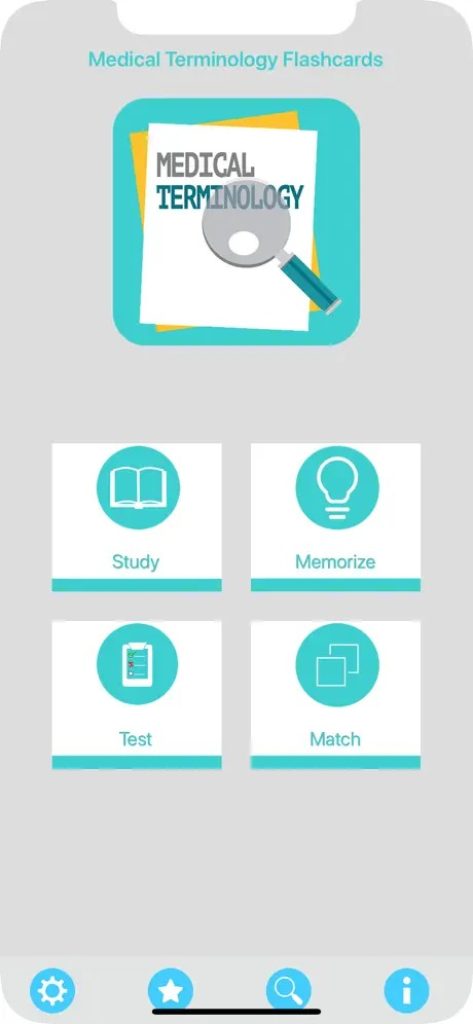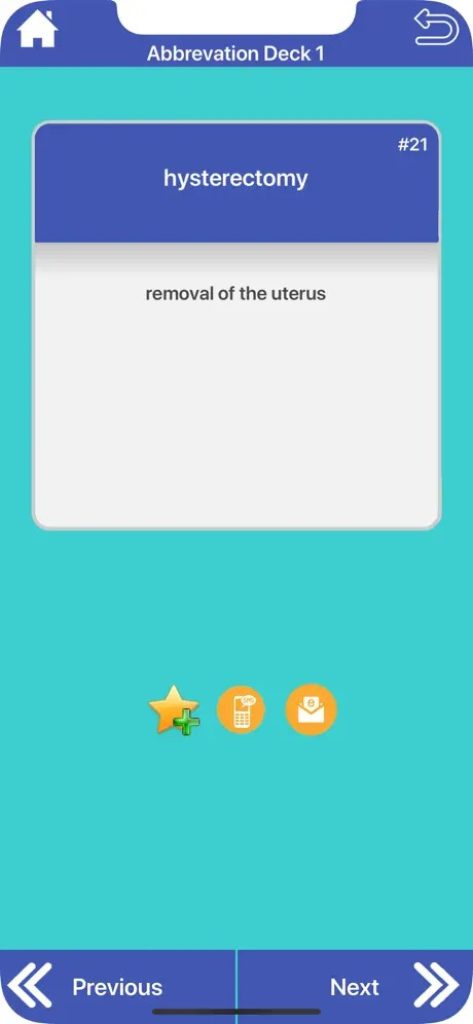 Besides, the interface is quite minimalistic and not overloaded, so you will understand everything.

Medical Terminology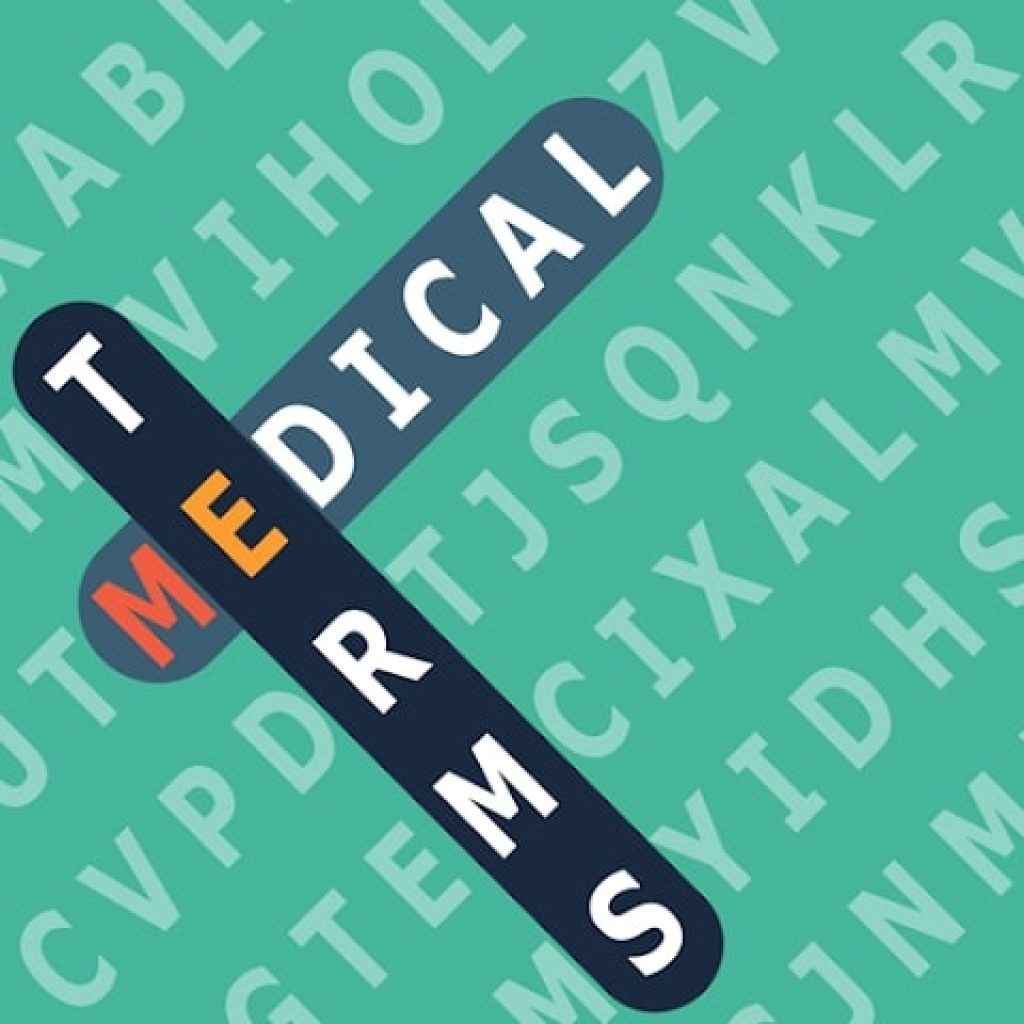 As we know, one of the most effective methods of memorizing any information is to learn it while playing a game. The developers of the Medical Terminology app were guided by the same.
They have created a program that allows you to get new knowledge in the field of medicine as unobtrusively as possible, as well as to merge the old ones.
If we talk about the app's methods of memorizing information, it is, first of all, a special game where you have to search for medical terms.
The convenience is that they are all divided into sections. So, if you want to tighten your knowledge on a particular topic, you can easily do so. Moreover, a huge number of settings for this game have been added to the app.
First of all, you will have to choose one of three difficulty levels, depending on your level of knowledge. Also, you can choose the mode of the game: classic word search or with the time limit. Finally, you will have to choose a specific section of medicine, and the words from which you will search.
Here you will find all the main sections. The app has a nice design, user-friendly interface, and fast operation using gestures. You can also invite your friends to bring a competitive part to the learning process.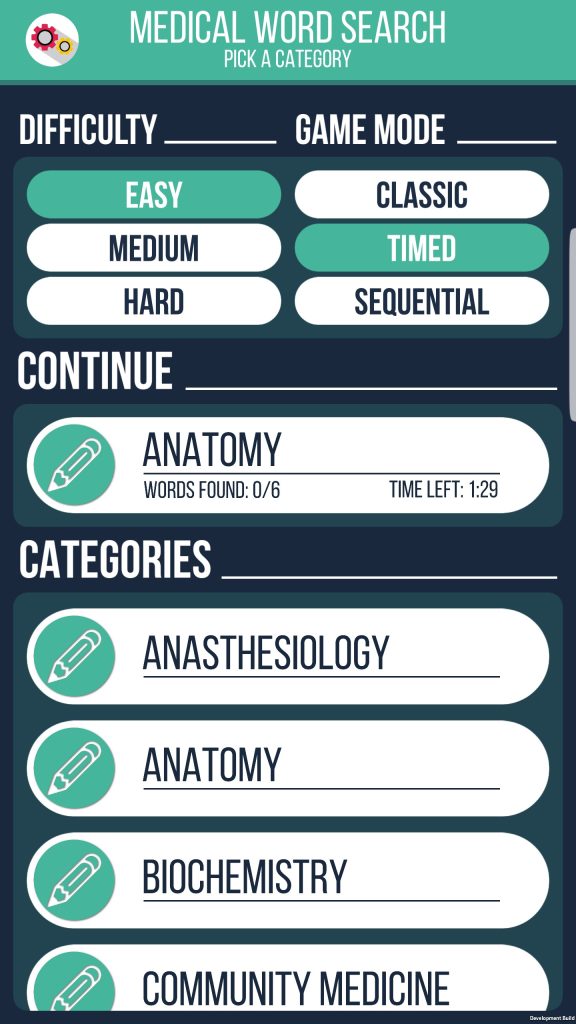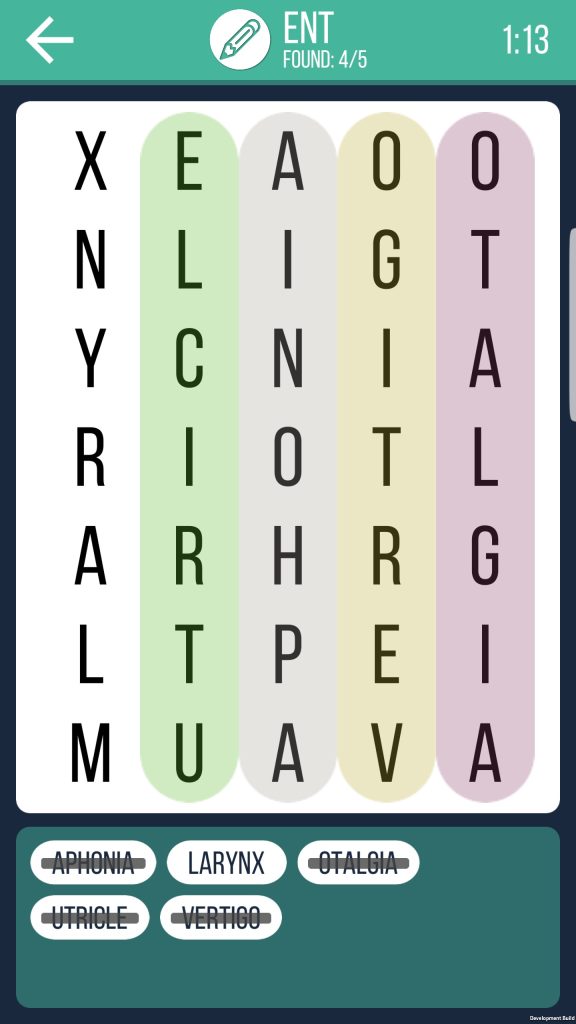 The app is completely free but contains a small amount of paid content that further expands the possibilities.

You may also like: 9 Best Apps for Reviewing NCLEX on Android & iOS
Flashcards for Medicine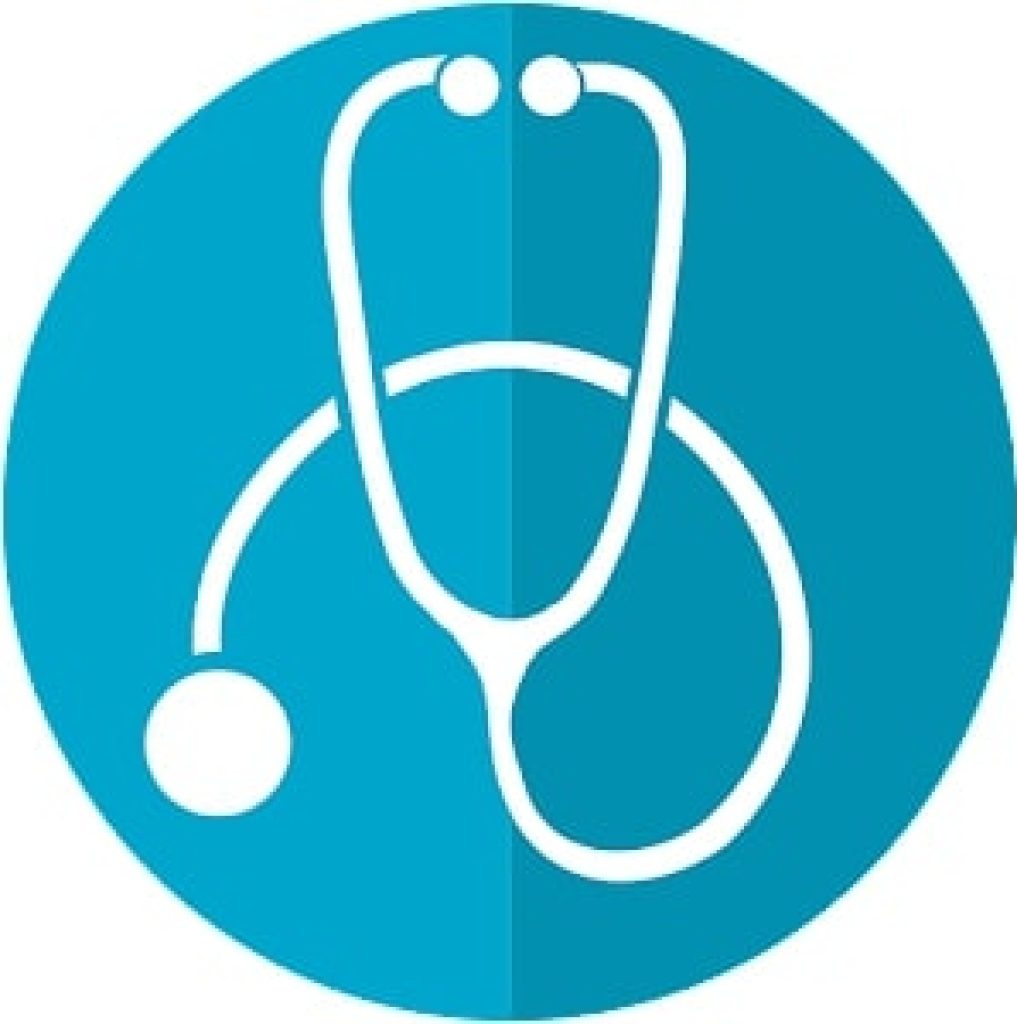 Do you want to simplify your medical school studies in many ways and speed up the time it takes you to prepare for exams? For that, you definitely need to download Flashcards for Medicine.
The developers created this program to embody a certain method of studying new information.
We are talking about special flashcards. They somewhat resemble the usual cribs. This is a small piece of paper, which contains a small amount of information, for example, about a certain term, as well as charts and tables.
When you go to the app, you will find an article that explains in more detail the benefits of this method of acquiring new knowledge.
Thanks to this program, you do not have to manually create flashcards and write out the information on them yourself. The developers have already added all the data and distributed it into cards. They are all broken down by section of medicine, so you can be sure that you will quickly find what you need.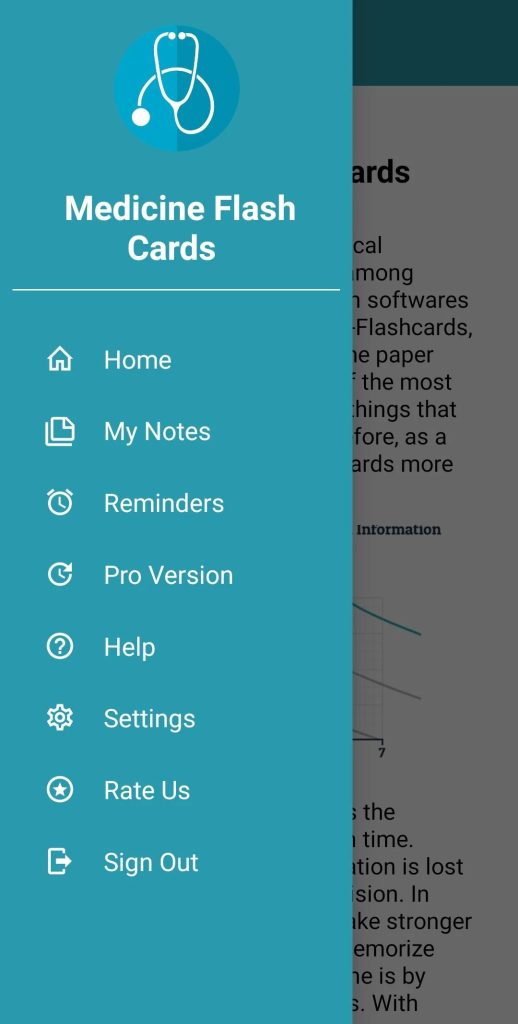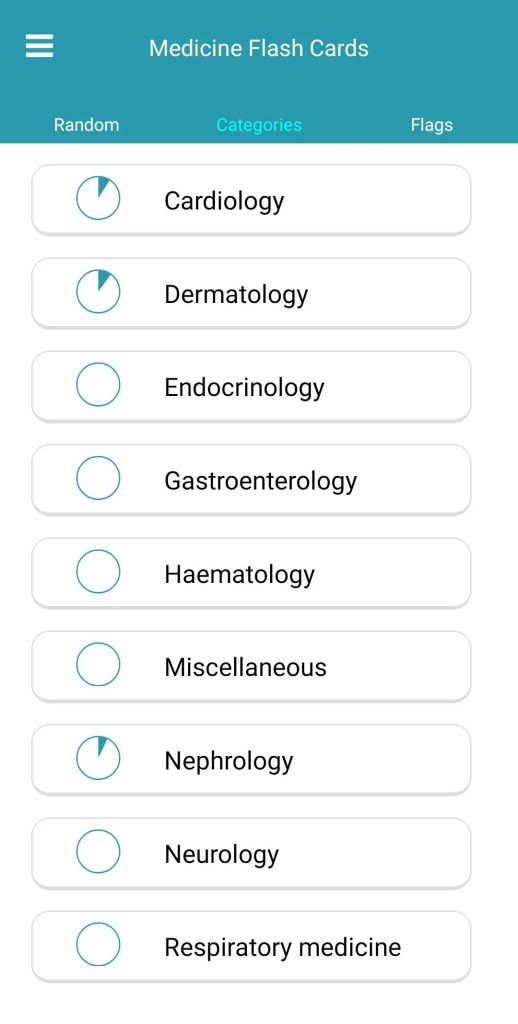 What's more, if you don't have enough flashcards provided in the app, you can create your own. Add pictures and a recording of your voice on them as well. The app's simple design won't strain your eyes and will help you get your bearings quickly.

Netter's Anatomy Flash Cards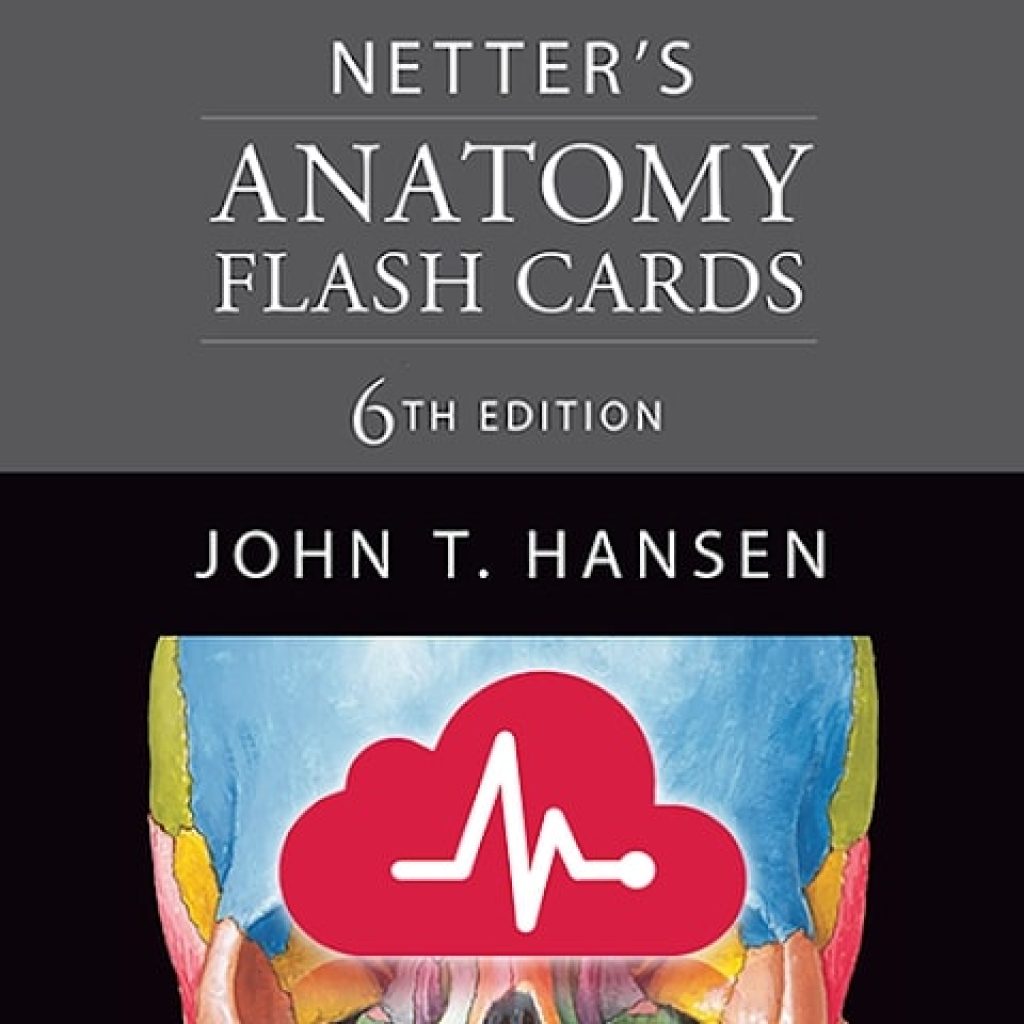 Netter's Anatomy Flash Cards is an app that makes learning anatomy no longer seem like an impossible, time-consuming task. You get an easier way to memorize new information with the help of special flash cards.
These are pieces of paper that have small portions of information written on them. For example, one term with a definition, or some diagram of the structure of an organ.
Yet, you do not have to manually write out the data on hundreds of such cards, because they are already in this program. At first, right after installing the app, you get a free trial period so that you can get acquainted with all the features.
The functionality of the app is really quite considerable. First, all the flashcards added to it have their own colors for clarity and better memorization. Also, they are conveniently sorted by sections of medicine.
All the diagrams depicted on them are the most complete and at the same time illustrative, as they are taken from medical atlases.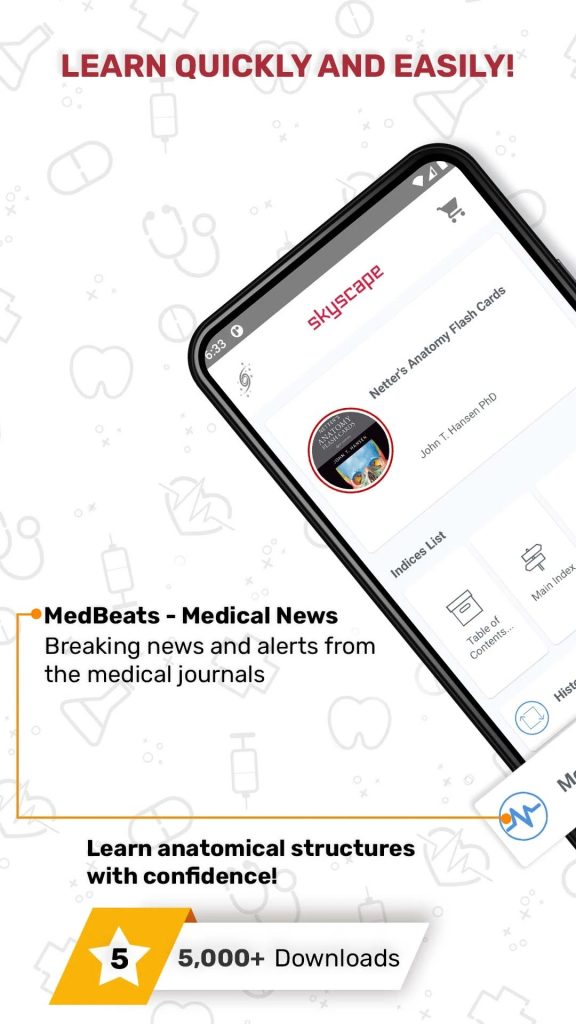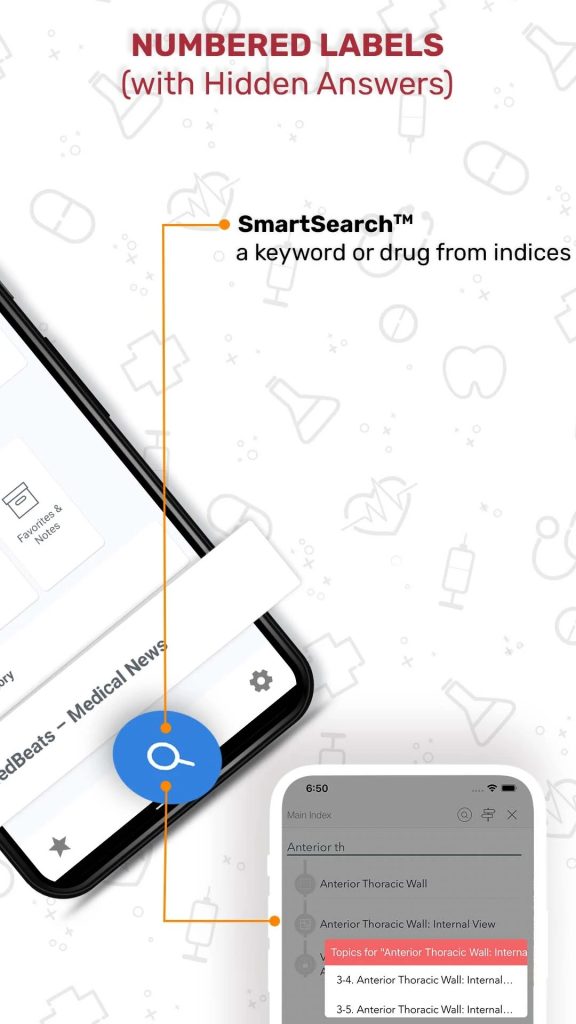 What's more, you get to add your own cards. Add text and media files, including images and voice recordings. The app has been used successfully by several thousand people, who note its benefits.


Medical Abbreviations Flash Cards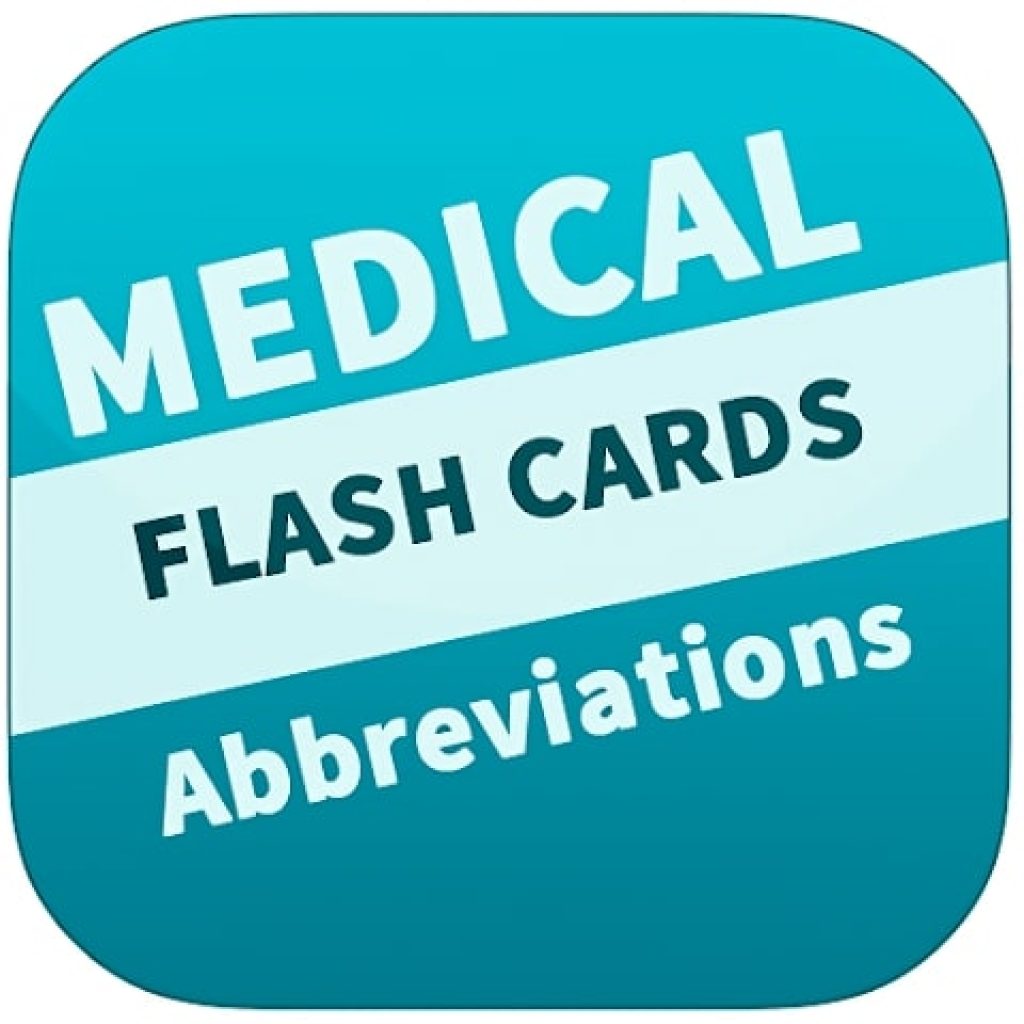 The Medical Abbreviations Flash Cards app is useful for absolutely everyone involved in the field of medicine. The developers created their product based on a special method of studying information – flash cards.
The essence of them is that they are small sheets on both sides of which is written the information needed for the study. In the case of this program, on one side you will find the abbreviation, and on the back – it's deciphering.
Learning by such flashcards is usually much more convenient and effective than doing it by ordinary repetition.
The developers have added to the app all the most basic abbreviations that are found in medicine. By clicking on the map, you can turn it over to see the decipherment.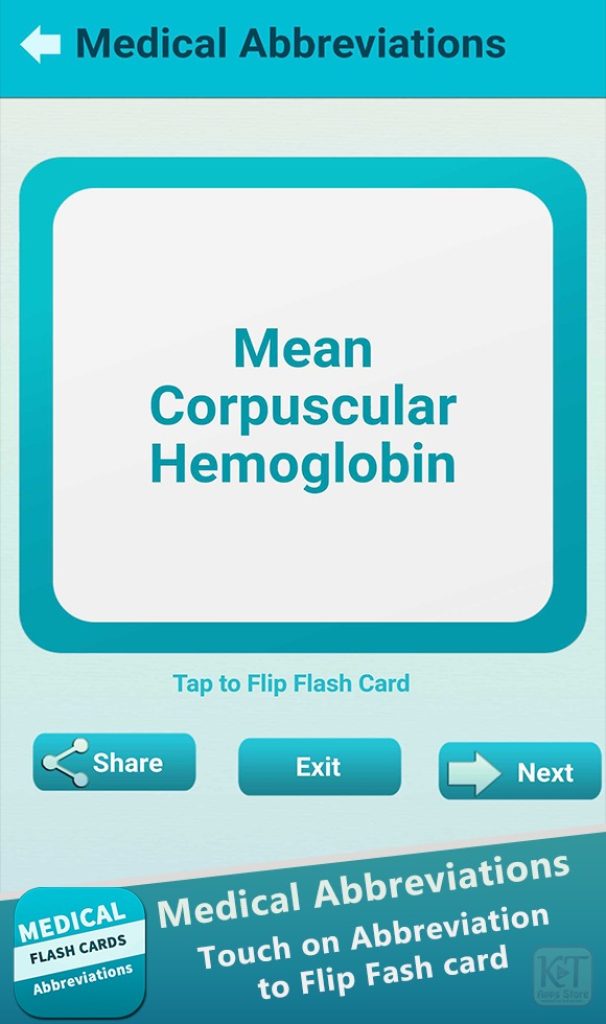 This program is absolutely free, besides, it does not contain any extra paid content.

Medical Terminology 3200 Study Flashcards & Quizzes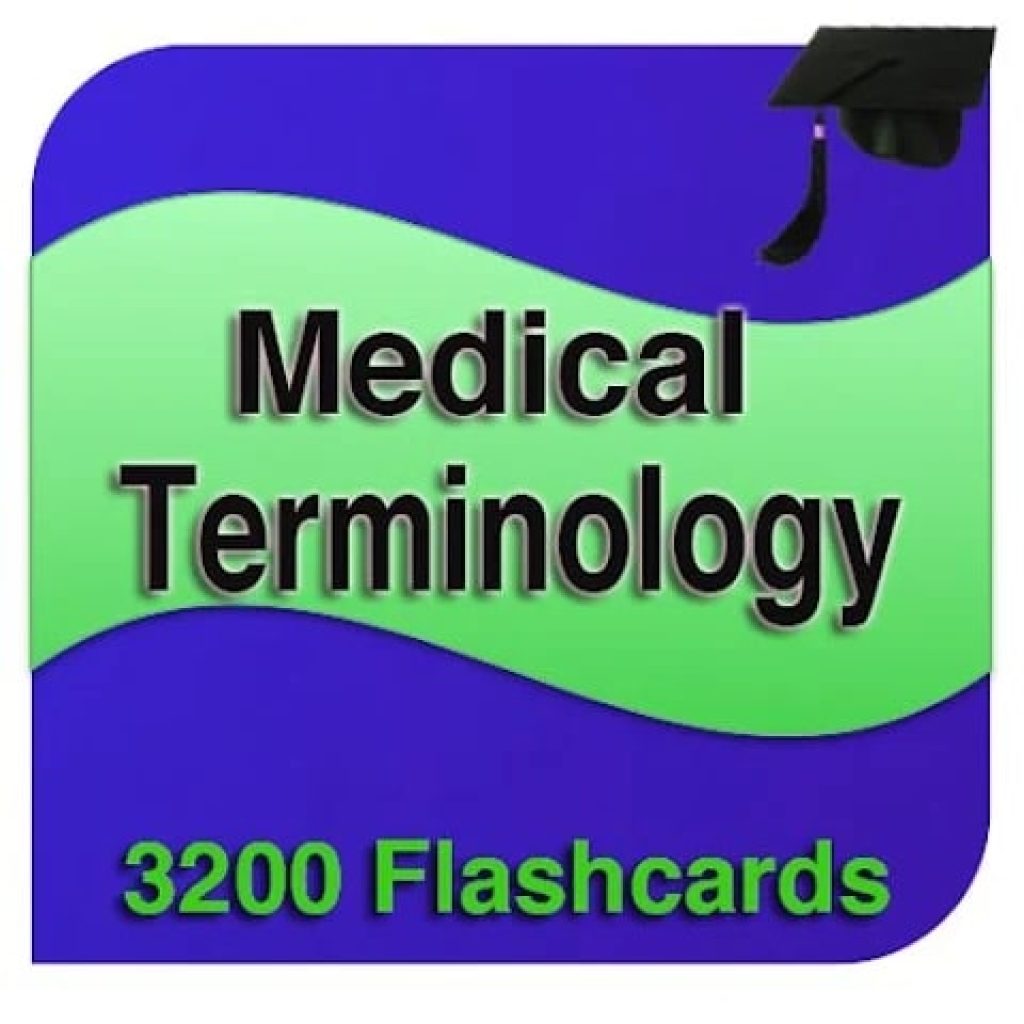 Medical Terminology 3200 Study Flashcards & Quizzes is an app that should be on the phone of every person who studies at a medical university.
It is one of the most powerful tools that will help you prepare for tests and exams extremely quickly and efficiently. The fact is that the developers have added to this program more than three thousand medical terms from all possible sections.
When creating this product, first of all, the wishes and needs of the students themselves were taken into account. So the developers processed thousands of emails that came to them.
The app is also being developed and updated to this day. If we talk about the very methods of studying the information presented in the program, these are special flash cards. They are small sheets on which brief information about a single term is entered.
Once you have studied and memorized the information on flashcards, you can test your knowledge by taking a test. You can also add your own cards, voice memos, and comments. Besides, the app features various quizzes that allow you to test your knowledge of an entire section.
You can also track your progress with handy charts and graphs to see your strengths and weaknesses. The developers have also tried their best on the interface of the app. It is really user-friendly, and all the sections are arranged in widgets.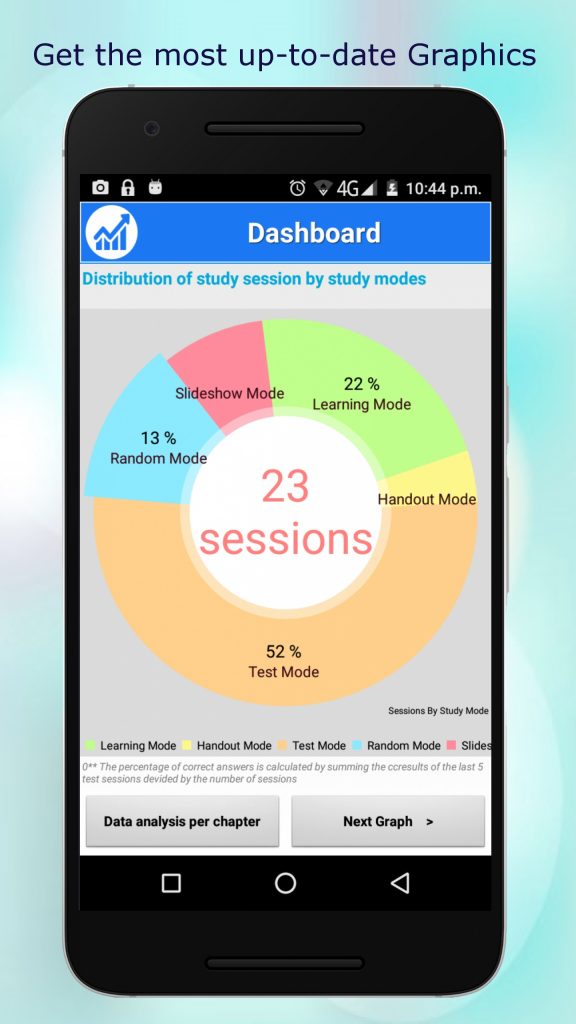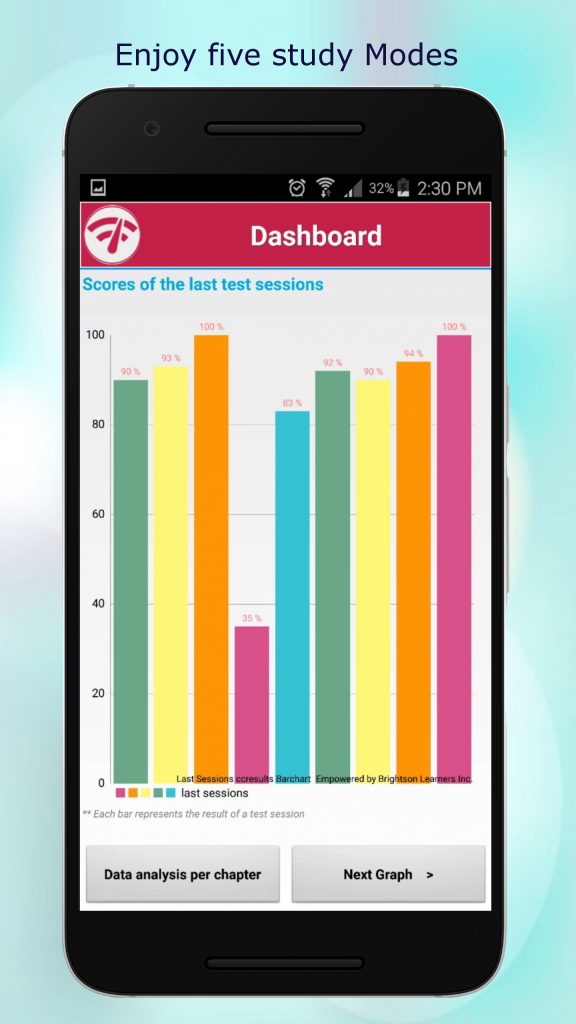 There are no paid options or subscriptions in the program, once you download the app, you can always use it.

You may also like: 7 Best doctor games for Android & iOS
Learn Medical Terminology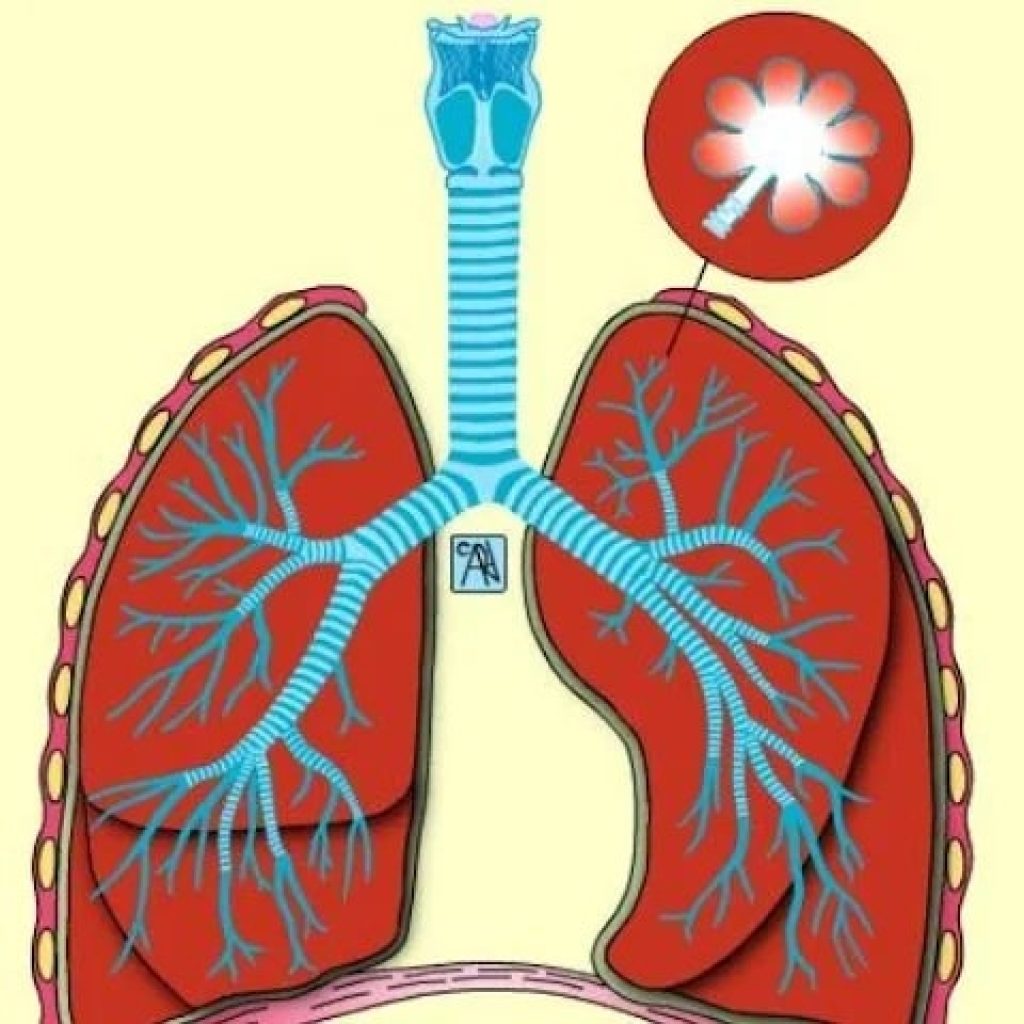 Are you interested in learning medical terminology? Then the Learn Medical Terminology app will definitely come in handy for you. It will be useful to absolutely everyone.
It doesn't matter if you are a medical student or if you are already working in that field. Additionally, translators working with medical texts can also find it extremely useful.
The essence of the app is that it is like a full-fledged dictionary of medical terminology. You will no longer have to work with a large number of books and try to find the necessary information in them.
Everything you need will now always be right at your fingertips, right on your smartphone. Just open the app to find the word you need.
The user-friendly and simple interface will tell you how to proceed. There are no superfluous functions in the program, so you won't take extra time to use it.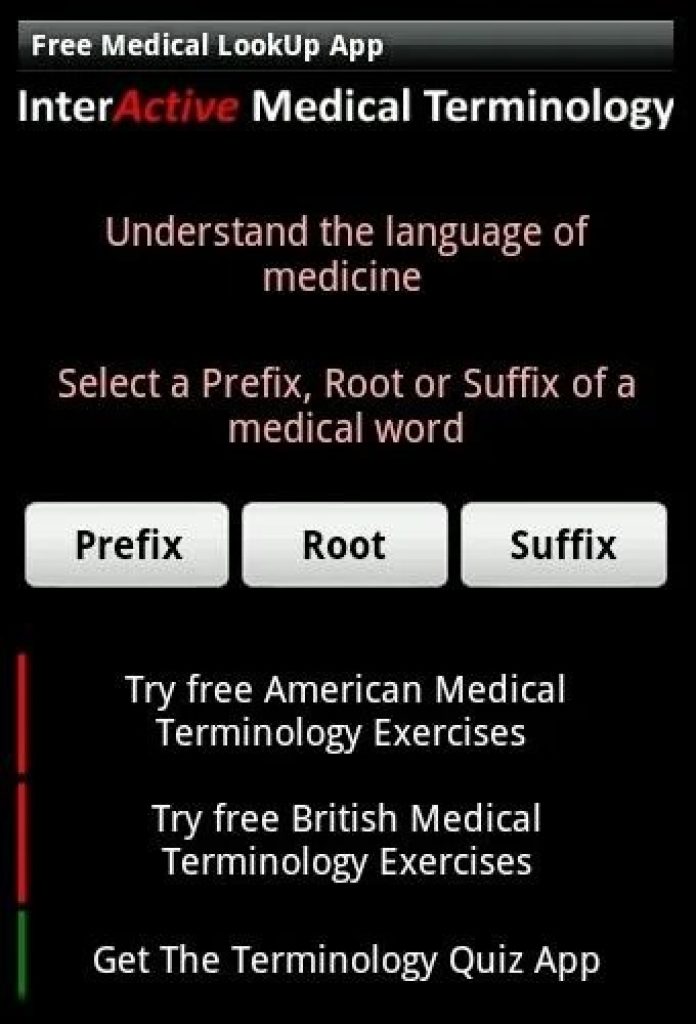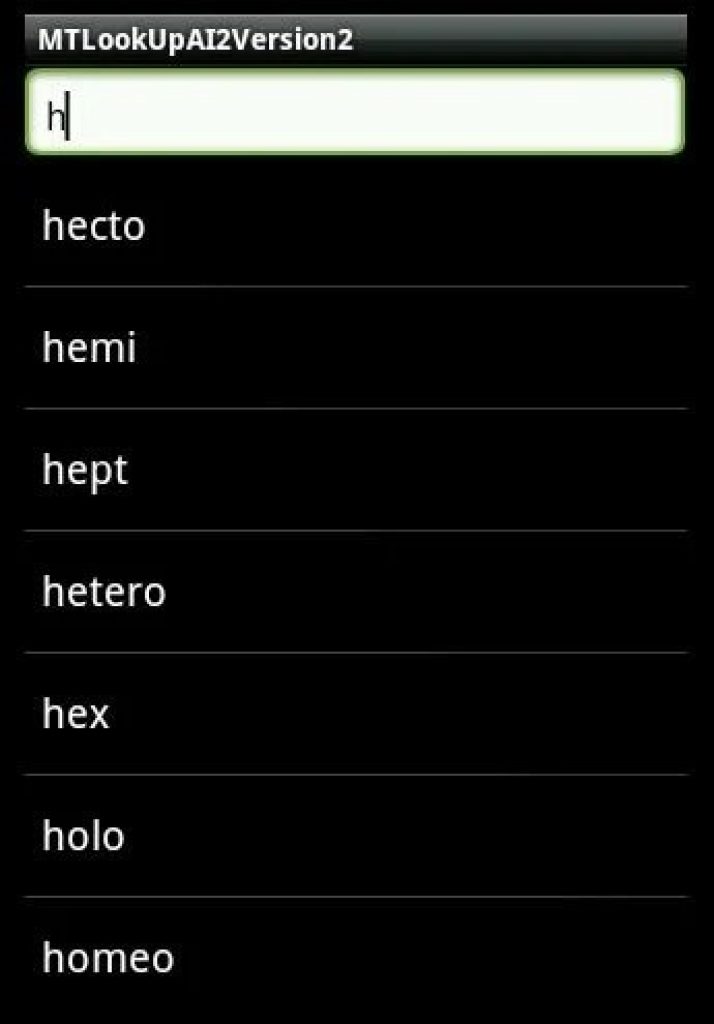 The app is absolutely free and also does not contain any extra paid functions. Hundreds of thousands of people have already downloaded the program and use it every day, noting the ease of use.