Melod is a mobile game for iPhone and is the perfect fusion of game and music!
The essence of the game is to get into the rhythm of the melody and press the desired button with your finger – there are several of these buttons and they are marked with different colors: keys of the same colors will appear on the screen and you need to press the button that will match the color of the key that appears. At some point, you may come across two keys of different colors at the same time and you will need to have time to press both!

You may also like: 7 Best Piano Apps for Android & iOS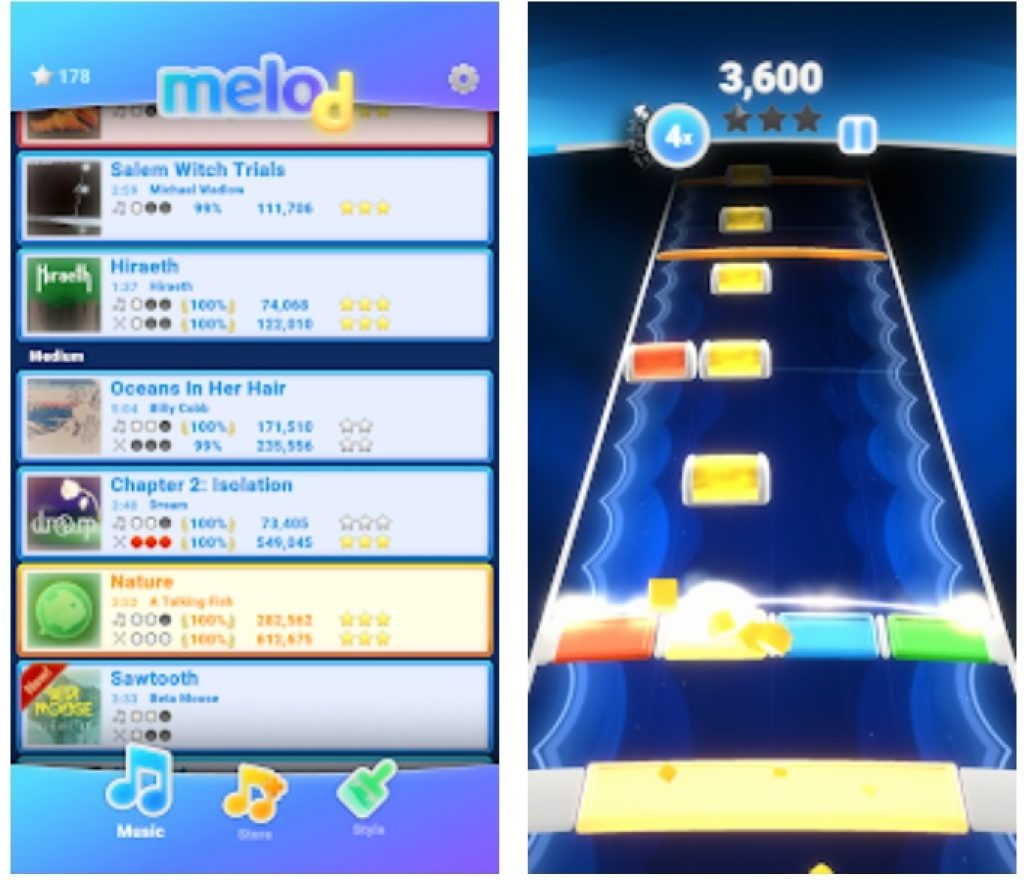 Melod provides two playing instruments:
Melody (simple instrument)
Rhythm (the fifth note of the "bass pedal" is added to it, which accordingly makes this instrument more difficult than the previous one)
This game also has two game modes: "chill" and "Challenge". The first mode does not contain complicated elements and exists for a relaxed game. The "Challenge" mode provides full immersion in the world of music and develops your gaming skills as much as possible.
Melod developers have taken into account the opinion of those who want more – they have created a subscription "melodx", thanks to which you will be able to try out even more songs and melodies, the complexity of which will gradually increase.

You may also like: 10 Best songwriting apps for Android & iOS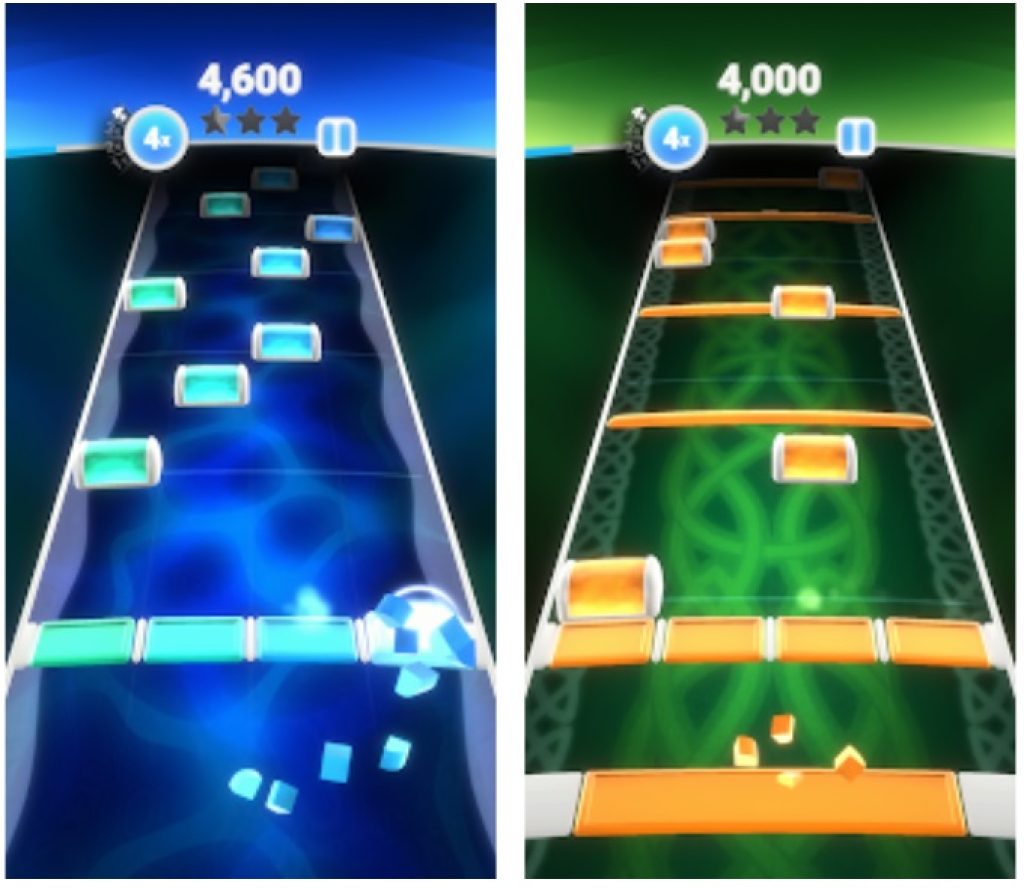 Do not forget that if you do not have time to press the right key, in this caseб your party will fall!
After the end of the round (music party), the system will give you the number of stars you have earned (this number depends on how many keys you did not have time to press). In the menu for these stars will be possible to purchase new melodies, which are divided into levels: easy, medium, hard and impossible!
Download Melod and immerse yourself in the world of playing music!

You may also like: 11 Best Funny Ringtone Apps for Android & iOS