Do you want to keep track of all events in your life? Memory timer app is the best solution! Now you can calculate how much time is left before a particular date. Well, let's get a glimpse at why this app is so special.
You may also like: 11 Free Meditation Apps for Android & iOS
Above all, Memory timer app offers convenient navigation. When you open the app, you will find a quick guide. There is no need to register an account and put tons of unnecessary information about yourself. That is why you can use the app straight away.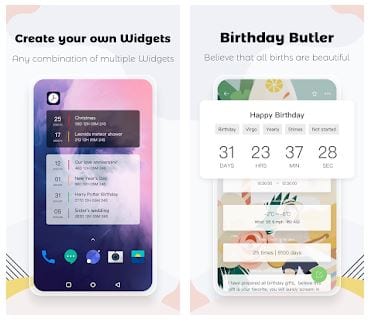 Memory timer app provides you detailed information about the time of the significant dates or events. You can check how many days, weeks, hours, and even seconds are left.
Moving on, the next section of the app is Tools. This section is full of useful functions. You can set a timer, monitor your daily habits, check drink water reminders, and so on. In addition to these features, the app allows you to take notes, choose ringtones, and wallpapers.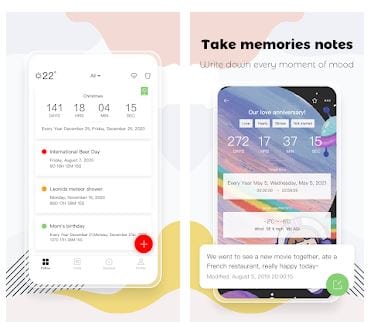 We were pleasantly impressed by its modern minimalistic design that provides a user-friendly interface. Plus, you can create your own widgets on the screen, so you do not have to constantly open the app to check the reminders.
Memory timer app provides an unusual option – Life Countdown. After selecting the birth date, you can find out how many days, months, hours, and minutes you live. What is more, you can sort your reminders by specific categories – Important, Birthday, Love, Entertainment, or add your own ones.
Memory timer app does not require a constant monthly fee. It comes with a non-commercial version, but you can buy additional options at a quite accessible price.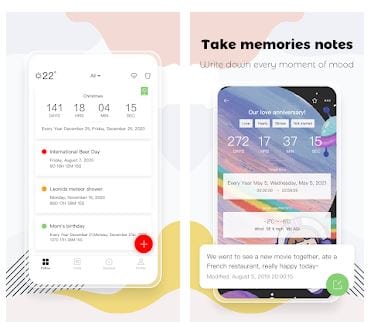 The manufacturer regularly updates the app version to meet users' needs. Moreover, in case of any problems, you can contact technical support. The customer assistants will help you with any questions.
You may also like: 25 Best productivity apps for Android & iOS
Memory timer app allows you to stay aware of everything that happens in your life. Hurry up to download this app, we believe it will fully suit you!