Do you want to have fun and just relax? Then you will like the Merge Animals applications!
These games are united by the same idea – you collect items and then combine them into one. The more items you collect and merge, the more various animals you will have.
By the way, if you want some other merge games, try 11 Best Merge Games for Android & iOS.
Most of the games are free and available for iOS and Android users. So here is our list of best merge animals games:
Merge Meadow: Collection Game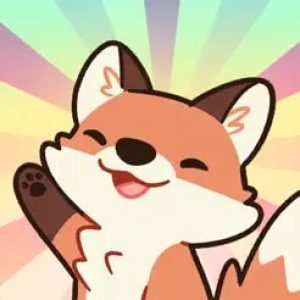 This is one of the best merging animal games. It contains almost all the options to create new items – look for the details, collect the, and merge them when you can!
Its cartoon-like graphics will make your experience even better. Now let's take a look at the best features you will see:
Explore

a big number of animal creatures

– there are forest animals, cool dinosaurs, nice kittens and puppies, as well as birds.

The game is divided into two parts –

day and night meadows

. When the sun is up, you can collect the usual animals, such as cats, tigers, or birds. When it is night, you will get access to mysterious animals.

Check for

a special event

! They usually take place every week. This is a great opportunity to get new animals for free.

Look for tasks and challenges. They will allow you to get hearts. You can use them later to make your merges faster.
You can play the game on almost any device, but we would recommend playing on an iPad, as the game was initially created for tablets.
Merge Meadow is available on the App Store and Google Play for free.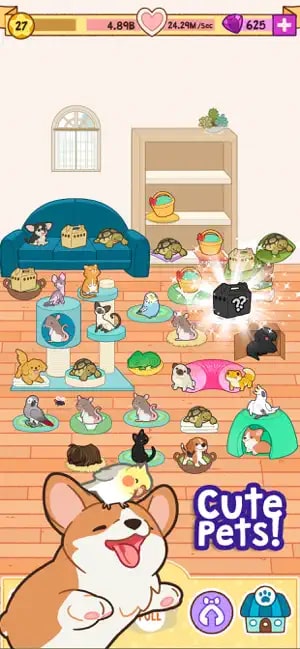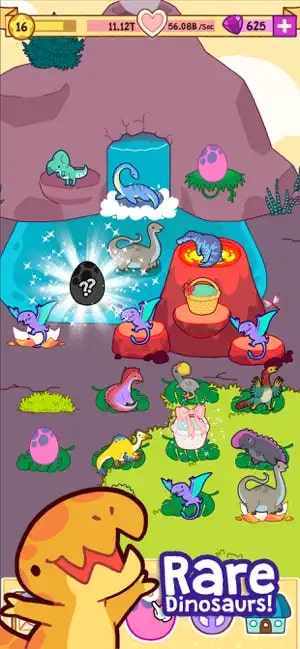 You may also like: 13 Best Video Merger Apps for Android & iOS
Boom Merge: Zoo City Building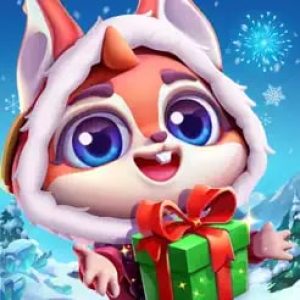 Here is another nice game to merge animals! When you start playing, you will find yourself on a beautiful island. There is an Animal City, where different creatures live.
Your main aim in this game is to rescue animals and plants. The thing is that an Evil Fire is threatening the creatures living in an Animal City.
Here are the best features you will see in the Boom Merge app:
Collect items and merge them later. In this game, you can merge almost anything! The twist is that you need to think about how to merge properly to get the best result.
Take part in the game during Crazy Boom Day. In this period, you can get extra bonuses and items to merge.
Grow your animal city! You can do it in two ways – expand the area of your city or make the population bigger. We recommend mixing these methods.
Unlock new decorations! They won't help you to merge animals, but your city will look beautiful and colorful.
Please note, there is a pretty serious disadvantage – the game is very demanding in terms of resources. You will need up to 3 GB of memory to enjoy all the functions and high performance.
The game is free with some in-app purchases and available for iOS and Android users.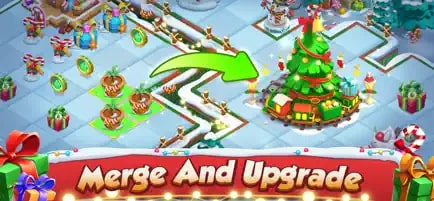 Fantastic Pets: Merge & Evolve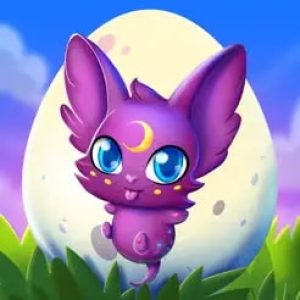 It's time to visit an amazing country called the Land of Merge! It is also called Fantasia. This land used to be a cozy and prosperous place, but it was severely attacked by witches. And what you need to do is to save this world and its inhabitants!
Here are the features you will enjoy in Fantastic Pets:
Explore a big number of cool items you can merge later, such as eggs, animals, trees, and many other things. You can use them later to make your land diverse and beautiful, as well as expand the area.
You can create a design for your city. Give full freedom to your fantasy and imagination to make your Fantasia different.
Sell and buy items. If you lack some eggs or animals, feel free to trade with other players! It allows you to get what you need much faster.
Explore a huge number of amazing levels that will challenge your merging skills. After passing each level, you will get a unique award.
Most of the options are available at no cost, so you can start playing at once. The game is available for both iOS and Android users.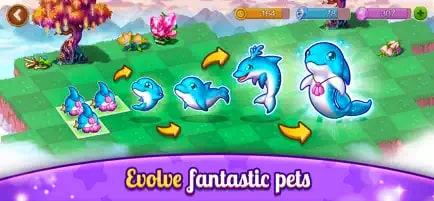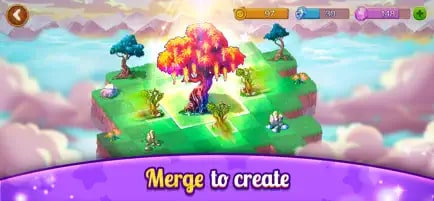 Ocean Merge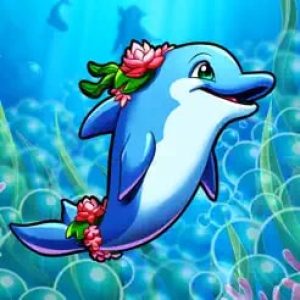 There is an interesting story hiding in this game. There was a kind of kingdom at the bottom of the ocean. All the habitants were living peacefully and having fun.
But suddenly enemies came and started spreading poison in the waters of the ocean.
Here is what you can do in this game:
Merge all the things that you face to get new objects and use them. You need to start with the eggs and then get amazing creatures. What is especially fun, you can also merge plants and statues. Make your ocean world diverse!

Save the ocean society.

To do it, you have to find the poisoned areas and then heal them. Solve hard puzzles and therefore clean the land.

Develop the capital of your ocean city. The best thing about this feature is that you can design your city the way you want. Cool characters and amazing buildings are waiting for you to design them.
Make sure you take part in special events. This is the best way of obtaining unique items and money.
Another great thing is that this game is absolutely free of charge. Just download Ocean Merge and start playing at once.
The only disadvantage is the size of the game – you will need up to 500 MB to install and play it.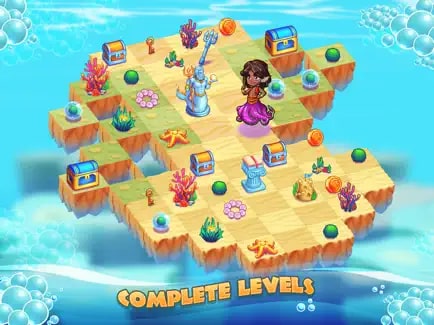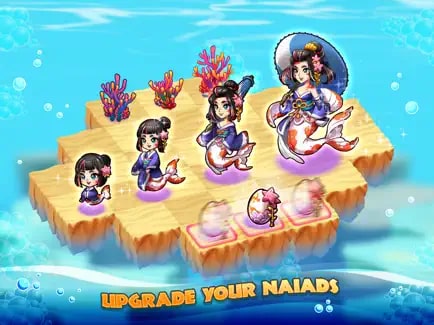 Mergeland of Animal Adventure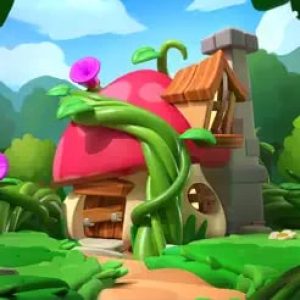 In this game, you will find yourself on a magical island full of animal creatures. And you need to save them from threats.
The main idea is to collect things and merge two of them into one. Let's take a closer look at the options you will get for free:
Find new challenges every day. These challenges will allow you to get precious items and items you can use later to buy cool tools.
Grow plants and get the harvest. And these things can also be merged!
Get orders and sell the items you already have. You will enrich your area and bring new creatures.
However, there is a pretty disappointing thing about this application. You may face severe problems while updating the game. The process would stop at the very beginning, making the update itself impossible.
The problem occurs when you are using an Apple device. Android users have never reported such a problem.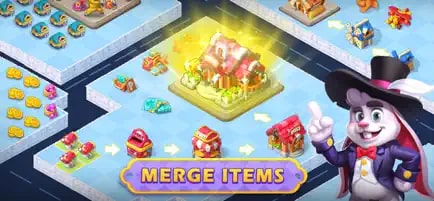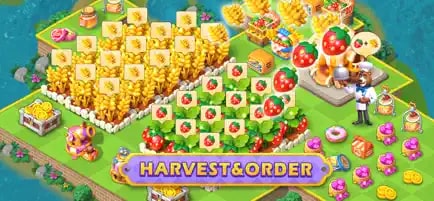 Merge Animals – Match & Merge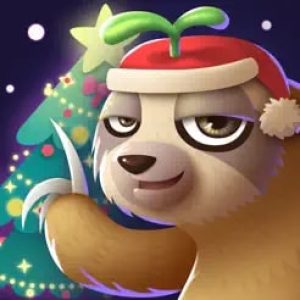 Welcome to an amazing puzzle game that will challenge your problem-solving skills! Here you need to find and defend animals from a crazy witch who wants to catch them.
What can you do to rescue the animals?
Look for new creatures

and take them with you. When you manage to grab a new animal, you will also be given some items.

Merge the animals

and their items. Before you merge, think carefully about how to merge the details. These decisions will have an influence on the result.

When you

collect a big number of animals

, you can finally lead them to fight and

try to beat the enemy

.
The app is updated all the time, and many new animals are added as well. Merge Animals is free with in-app purchases, but the basic version is enough to try.
By the way, if you are interested in the games connected to animals, take a look at 11 Free Animal Simulator Games For Android & iOS.
The app is available on the App Store, as well as Google Play.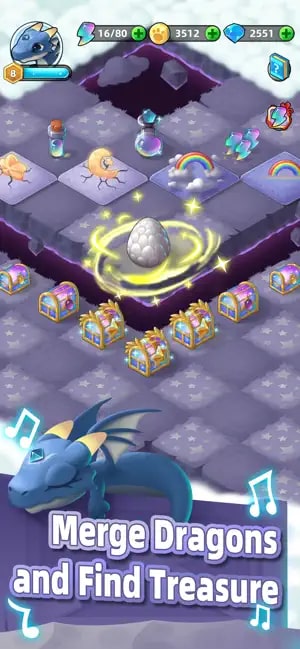 Merge Animals 3D – Mutant race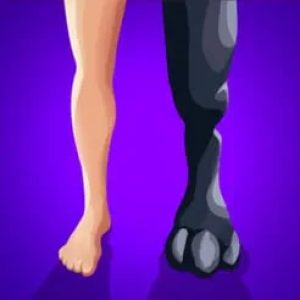 Now you have the opportunity to become a scientist working in the lab and creating new beings. Use your imagination and creativity, there are no limitations at all.
Let's see what you can do in Merge Animals 3D:
Merge different species. In this game, you can combine any animal even with a human being. If your merge was successful, you will get a powerful mutant. If it was a failure, then the creature might die.
Go for the races. When you grow your mutant, you can send it to the race. If the merge was ok and the mutant has good muscles, it will win and give you points.
To download and use the app, you need at least 250 MB of memory. Most of the features are available at no cost.
Both Android and iOS users can get Merge Animals 3D.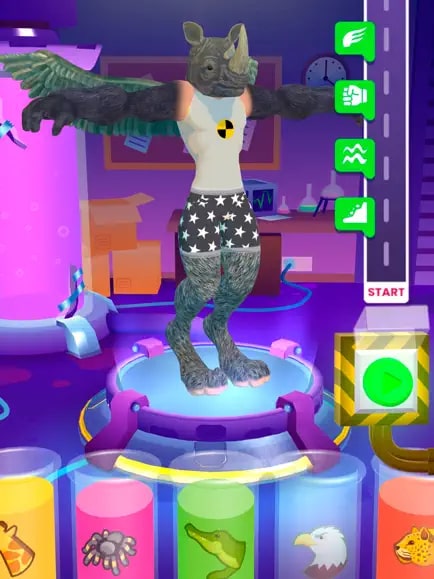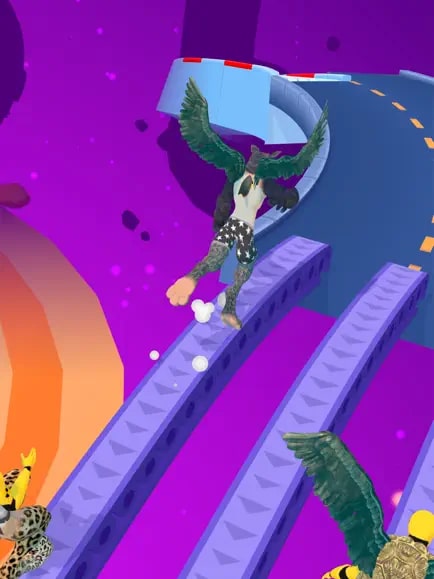 Sea Merge: fish aquarium magic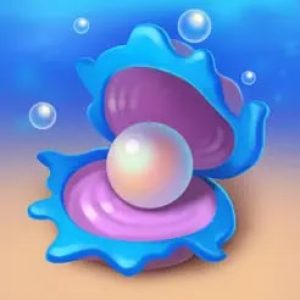 In this game, you don't have to be a superhero and rescue everybody. The only thing you need to do is to build your animal kingdom from scratch.
In the beginning, you will see an empty sea bottom. Feel free to fill it with diverse creatures.
These are the best options available at no cost:
Look for the best objects to merge – there are seeds, fish, and plants. Merge them and get better things!
Organize your kingdom. When you have many animals and plants, you need to place them so that the area looks beautiful. It's up to you how to organize the area.
The seafloor is dirty in some places. Make sure you clean it and make the area suitable for living.
Sea Merge is free with its basic features. At the moment, you can get this game on the App Store.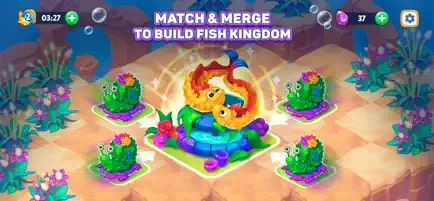 Dragon Home: merge games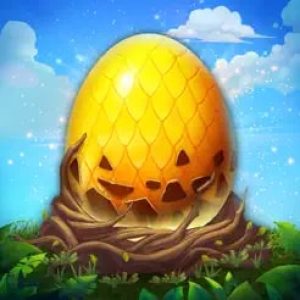 Here comes an amazing merge puzzle game where you have to collect items and then merge them into a new one.
What is more, the animals you will face are quite unusual. Indeed, you can hardly meet a dragon in a real life.
What can you do in Dragon Home? Here are the best options available for free:
Merge objects. It is simple to do it – just inspect the area and look for the items. If you manage to find two identical items, you can merge them into a new one.
Explore a big world of diverse objects. There are eggs, plants, buildings, monuments, insects, and dragons.
Create your cozy and big home. Feel free to use your design skills and intuition. You can use the items you managed to get while playing.
Make sure you try challenges. They appear almost every day giving you the opportunity to get precious awards.
Dragon Home is free with in-app purchases. However, these paid options will be useful if you want to get instant results. If you are ok with playing and getting items yourself, the basic version will be enough.
You can download Dragon Home on the App Store for free.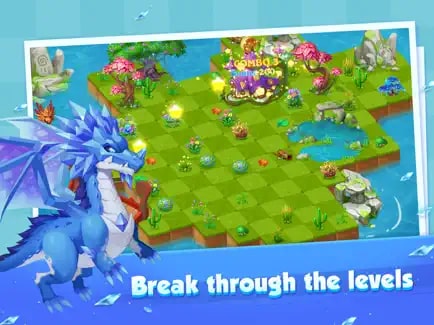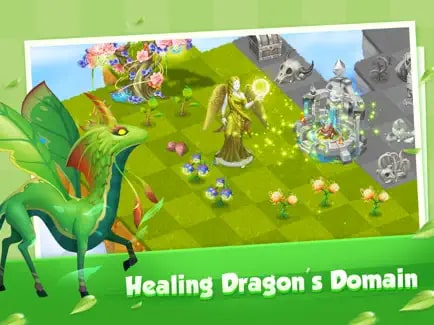 Merge Animals 3D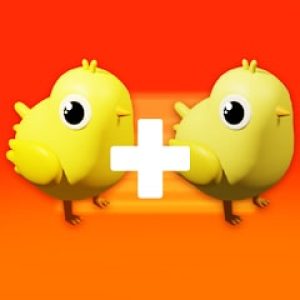 This game is aimed at creating new animals. You are on a farm, and you aim to make it bigger and more diverse.
The interface of the game is quite simple allowing you to start playing from scratch. Here is what you can do to get more animals:
At the beginning of the game, you will be given a few items to start with. Be wise to combine them, as it will reflect the future game.
The game is endless. It means there are no boss levels and no limitations – you can explore new combinations all the time. What is more, the game is updated quite often.
The game is completely free of charge. Just download and start playing. Merge Animals 3D works even when you are disconnected from the Internet.
There are some ads that keep the content free for you.
In Google Play, the game is rated 5 out of 5 at the moment. It has no serious bugs or problems.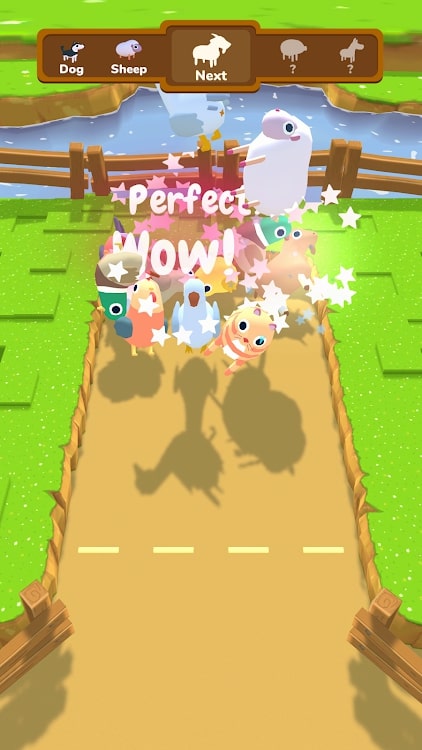 Kitties Town: Animal Merge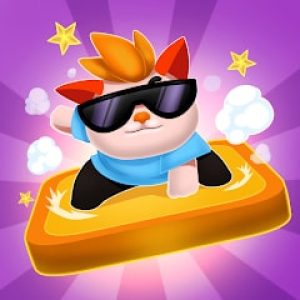 This game is about merging cats and getting new animal creatures. The purpose of the game is to create a collection of cute kittens.
Here is what you can do with the help of Kitties Town:
Collect animals and merge

the same objects. The more you collect, the better kitties you will obtain and, therefore, enrich your collection.

Sell items and animals

. If you lack resources, feel free to sell the things you already have.

Watch cool animations

. It makes the game even more fun.

Win new unique skins. The more levels you pass, the better skins you will get later.
Another cool things is the intuitive interface. It allows you to start playing right after the download.
Kitties Town is available for free on Google Play only.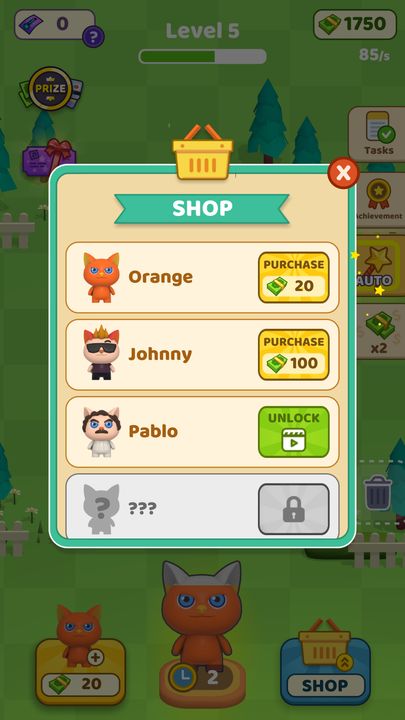 You can also check: 11 Best Virtual Pet Apps & Games (Android & iOS)