Having parties is an integral part of life, both today's youth, and older people as well. Parties can be different, you can organize it in nature, in a club, in your apartment, in the country. In general, a party can be organized in any place, the main thing is to gather a good company and back up the party with something that distinguishes it from fussy everyday life.
How to organize a good party?
Even experienced professionals in the event area will never give up assistance in preparing events. The choice of a place that meets all the criteria, compiling an entertainment program, logistics, budget calculation – all this takes a lot of time and effort. And when it is necessary to provide several variants in a short time to choose, the task does seem almost impossible.
Make unique and cheerful music for your party using these best DJ apps to rock your party.
Often in the process of their work, event managers use applications that magically simplify the life of the event organizer. We decided to make a selection of useful applications for organizers of events of different levels of complexity. Here is a list of top party planner apps for Android and iOS.
Planner Pro
A classic planner might be boring when we are talking about the party, but if you want it to be a memorable, exciting and well-planned party, where everyone has enough drinks, enough food, nothing is going out of control, the pizza arrives on time as well as the bubbles for the pool you better have a practical approach.
This planner app is basically the calendar where you can add important tasks and events. First, add an event to a certain date. Made there a checklist of all the things you will need for that party. Then, add tasks to other days when you will need to buy something or something will be delivered to you.
Moreover, you can add pictures to the tasks – it makes the whole process much easier. The tasks can be divided into sub-tasks. You can also prioritize them.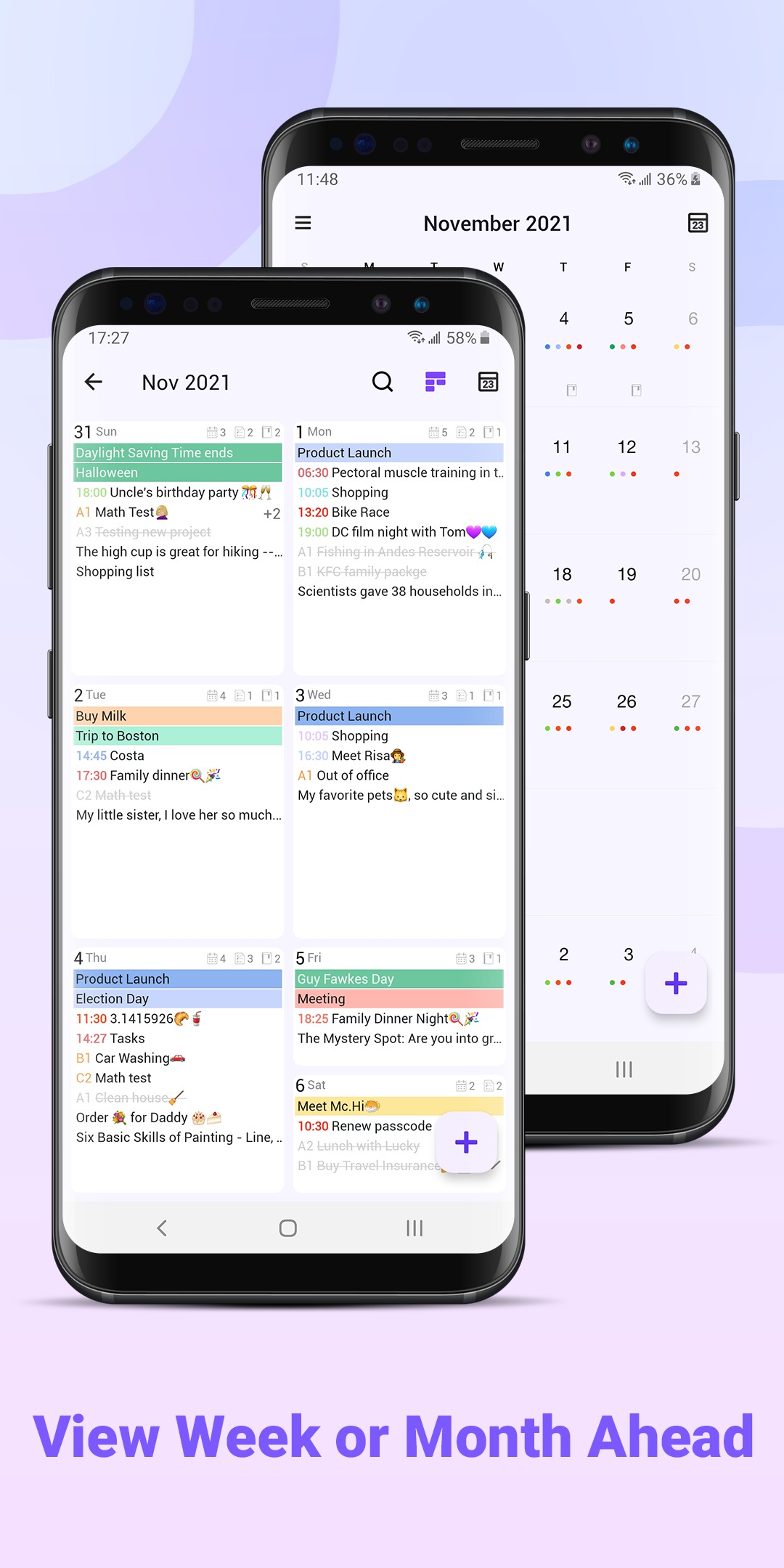 You may also like: 16 Free Party Game Apps for Android & iOS
Feztival: Party Planning
Feztival will become an indispensable assistant for everyone who is planning a holiday in the near future. This app works as an electronic planner that is always at hand. It can be used by both professional organizers and users with no experience in entertainment.
Fill out the suggested forms in order so that you don't miss anything. In a few seconds, you will be able to estimate the scale of the celebration and its budget and find out the number of invited guests and contacts of suppliers. This app replaces many notebooks and brochures.
Feztival allows you to create unique invitations that can be sent via messengers or email. It will be easy for you to mark on your guest list which invitees have responded positively. Invite event attendees to your account so you know when they arrive at the venue.
After the celebration, you can share impressions and upload photos here. To do this, show your guests the QR code and confirm their participation.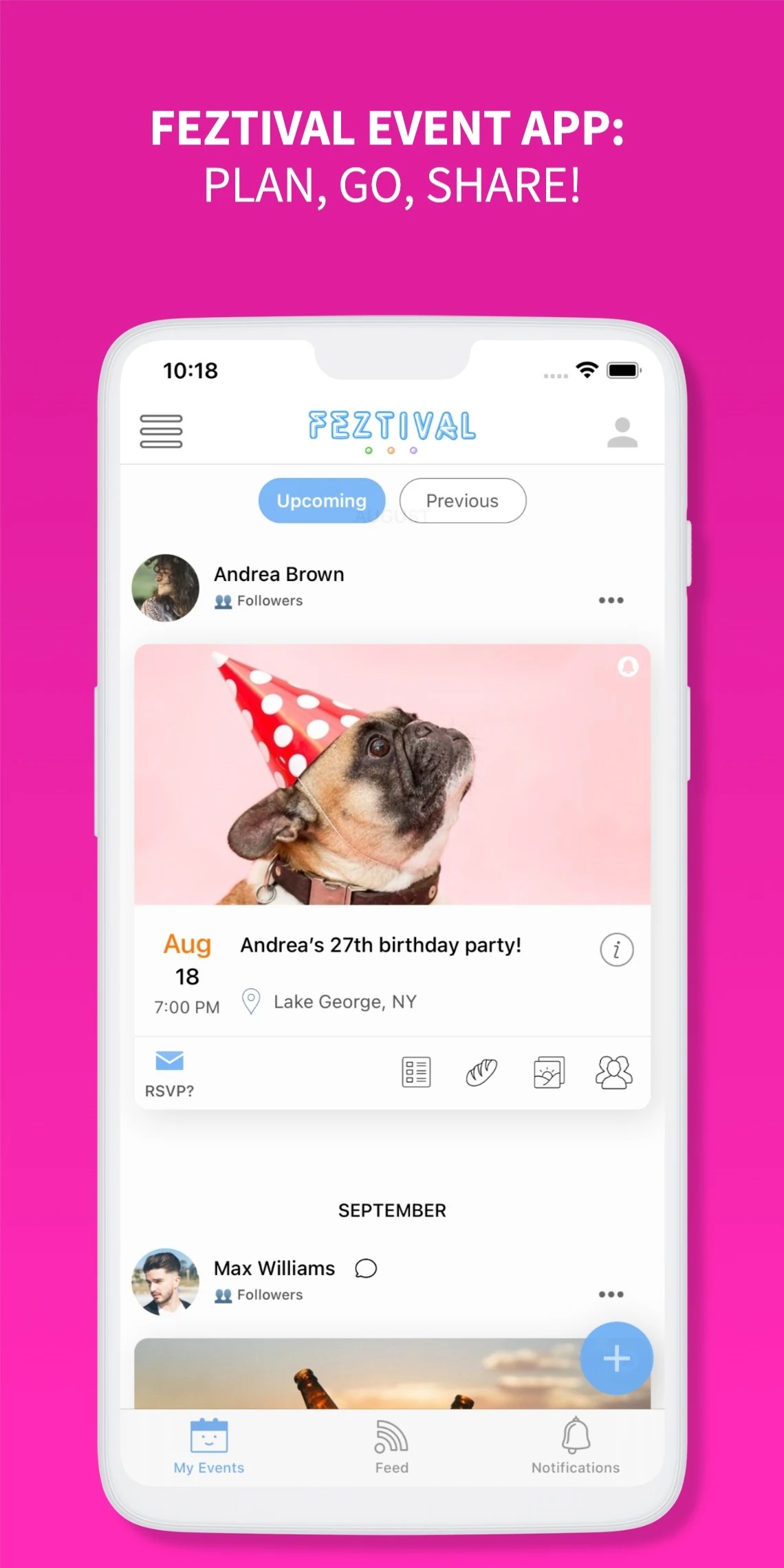 RapidParty Easy Party Planning
RapidParty will help you to organize any party on a professional level. If you have a wedding, birthday, or gender party ahead of you, be sure to use this app. It is developed with the cooperation of experienced administrators.
With its help, you will be able to think over and plan every minute of the upcoming holiday. Stop worrying and enjoy communicating with your loved ones.
In the app, you will find both classic and special options. For example, you can place a list of actual gifts and offer your guests to choose a suitable option. This way you can avoid unpleasant surprises and repetitions.
If you are planning a small party, you can specify the list of necessary products and distribute the items among the participants.
RapidParty allows you to distribute the total amount of the receipt to everyone present. Send invitations to your friends and family without leaving the app. You don't even have to be a member of the app's community to do this.
Use guest lists to seat people you know next to each other. The easiest free app to properly organize any celebration.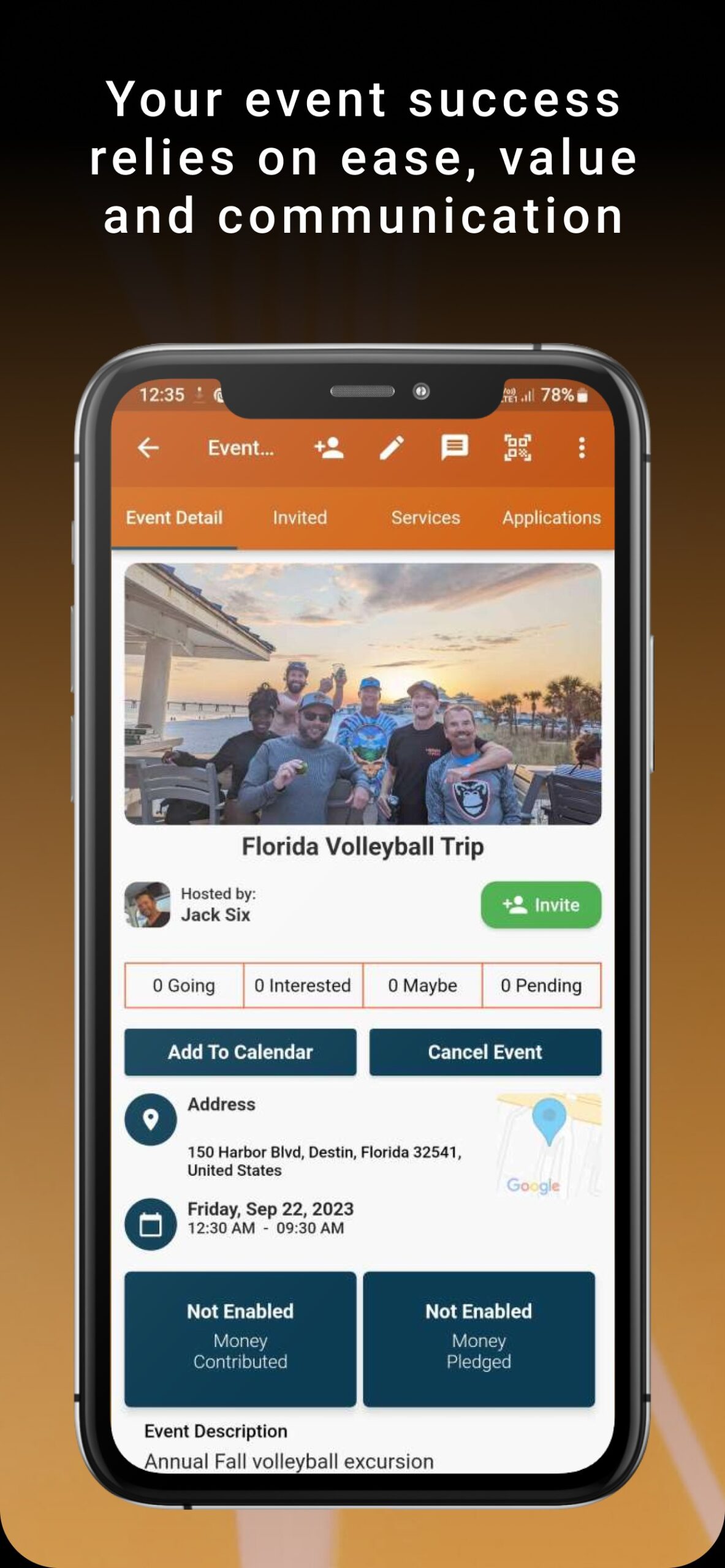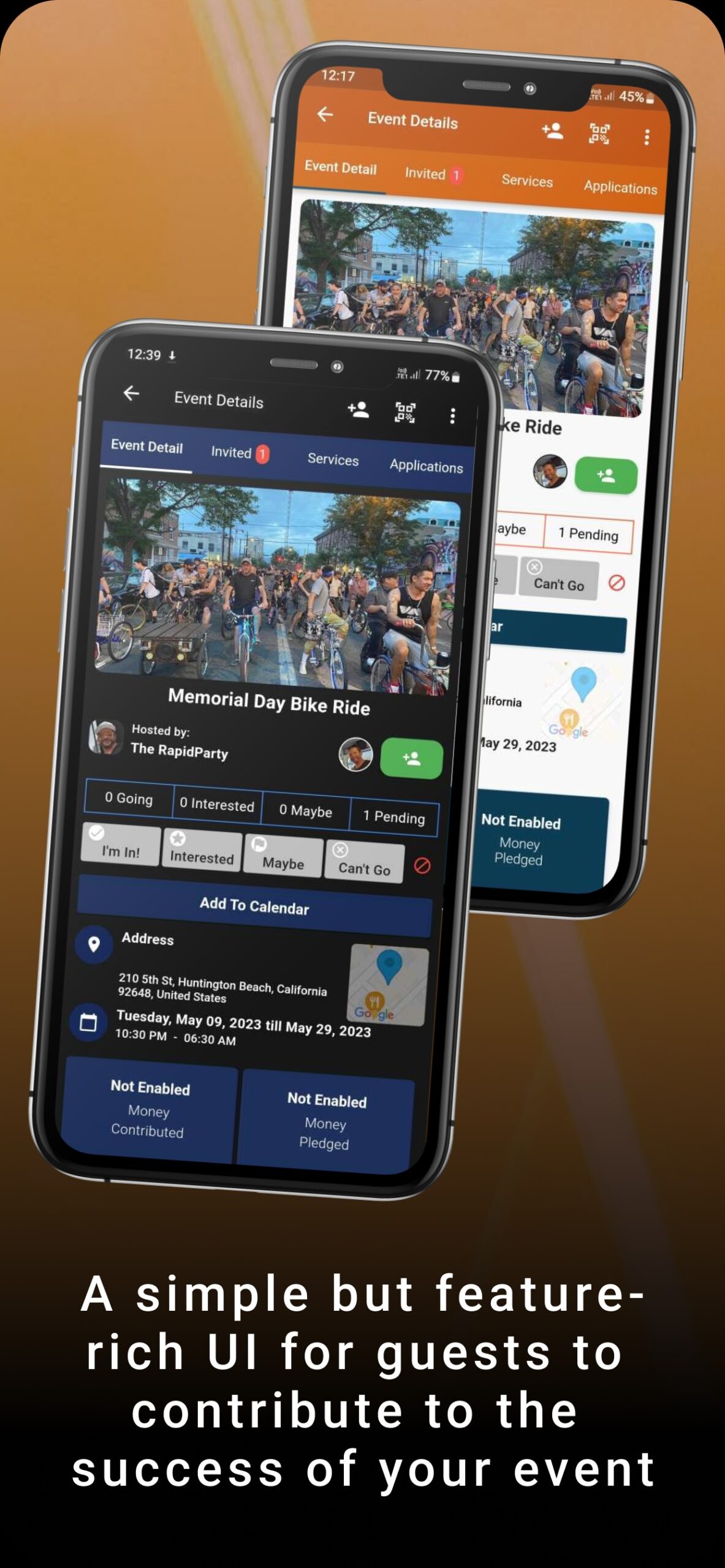 Event Planner by Frenly
Event Planner by Frenly will easily cope with planning entertaining events of any level. If you need to organize a graduation party at school or prepare for your sister's wedding in the shortest possible time, this app will be a great solution.
With it, you will not miss even minor details, and all guests without exception will be satisfied with the celebration. You can create private chats to communicate with guests, caterers, and vendors. Discuss any questions regarding guests' wishes, possible gifts, and entertainment.
You can suggest several options and hold a vote online. Divide important tasks among the project participants. Follow up on their completion on time directly in the app. To find out if a guest will be able to attend the event, just check their calendar.
In the column "Expenses" you can see the cost of the holiday, dinner, or trip. This will help to decide the refund for each person attending. A nice bonus: the Event Planner saves a full photo report of the past holiday.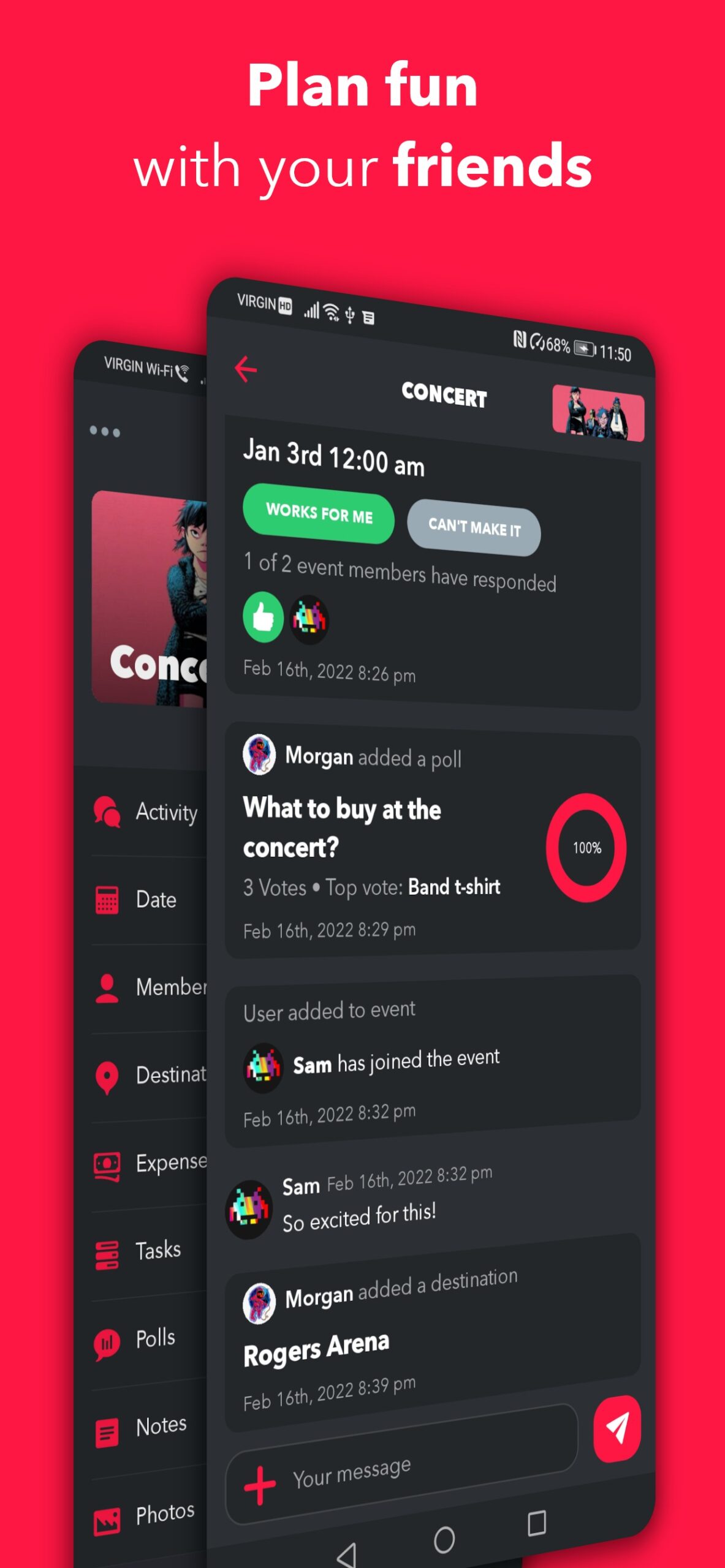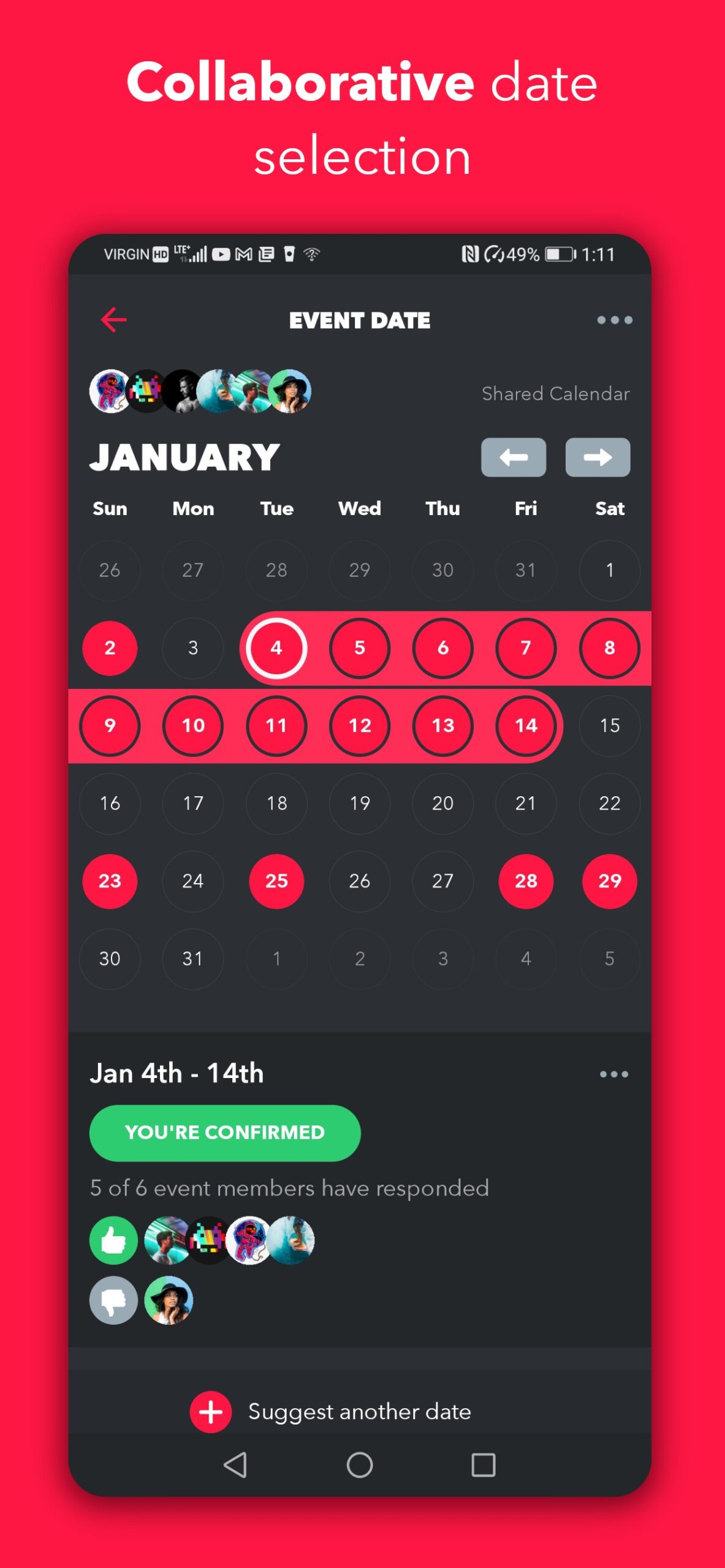 My Party Planner – Lite
This application is your personal assistant in organizing amazing parties for you, your friends, and relatives. A few touches and you can calculate your budget, how much you need food, what to buy for dishes, and so on.
Lite version of the app contains 5 sections:
To do (All you need to do is in one place and are sorted by date. You will not forget anything as you can set notifications here).
Guest (There you will see the full list of guests. It is possible to import contacts on your device to the guest list).
Menu (All the dishes you'd like to have can be written here. It is possible to add recipes that you have found on the Internet.)
Shopping (Here you can see the list of needed products for every dish.)
Budget (plan your budget using this option.)
This version is completely free but contains Ads and some features are not available. To use other functions, upgrade from Lite to Full version.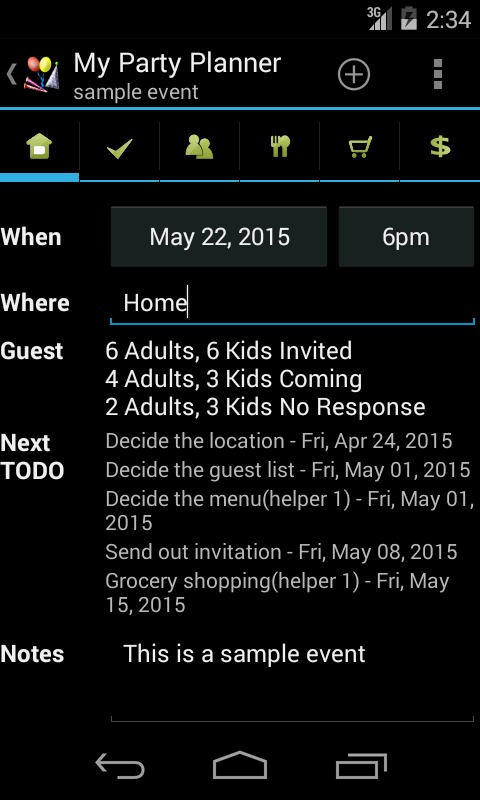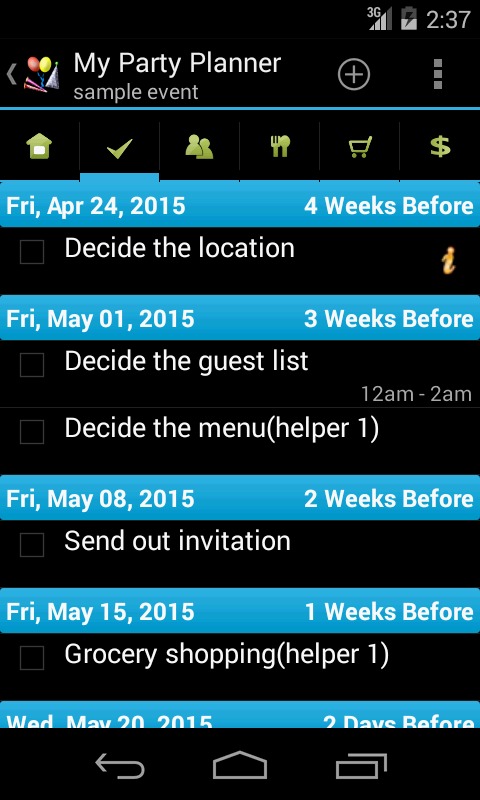 Event Planner: Birthday, Party
Make your celebration unforgettable with this app. The interactive event planner will help you to take into account all the nuances, and think through the menu and seating of guests.
You do not need to hire an expensive specialist to control the event. You can organize a festive event of any level: anniversary, wedding, corporate event. All important aspects are categorized. Now you will definitely not forget to order a cake and call a cab on time.
Enter all expenses and prices of services to have an idea of the final budget of the event. Write down important information about vendors and hired staff. Don't forget to include the price of their services and contact details.
Adjust the guest list in real time, and check the readiness level of the entertainers. Your party will be scheduled by the hour. Check the schedule and mark the passed locations.
With a smart assistant, one person can manage all the issues. Connect other participants and organizers of the holiday. Several users can log in to 1 account at the same time.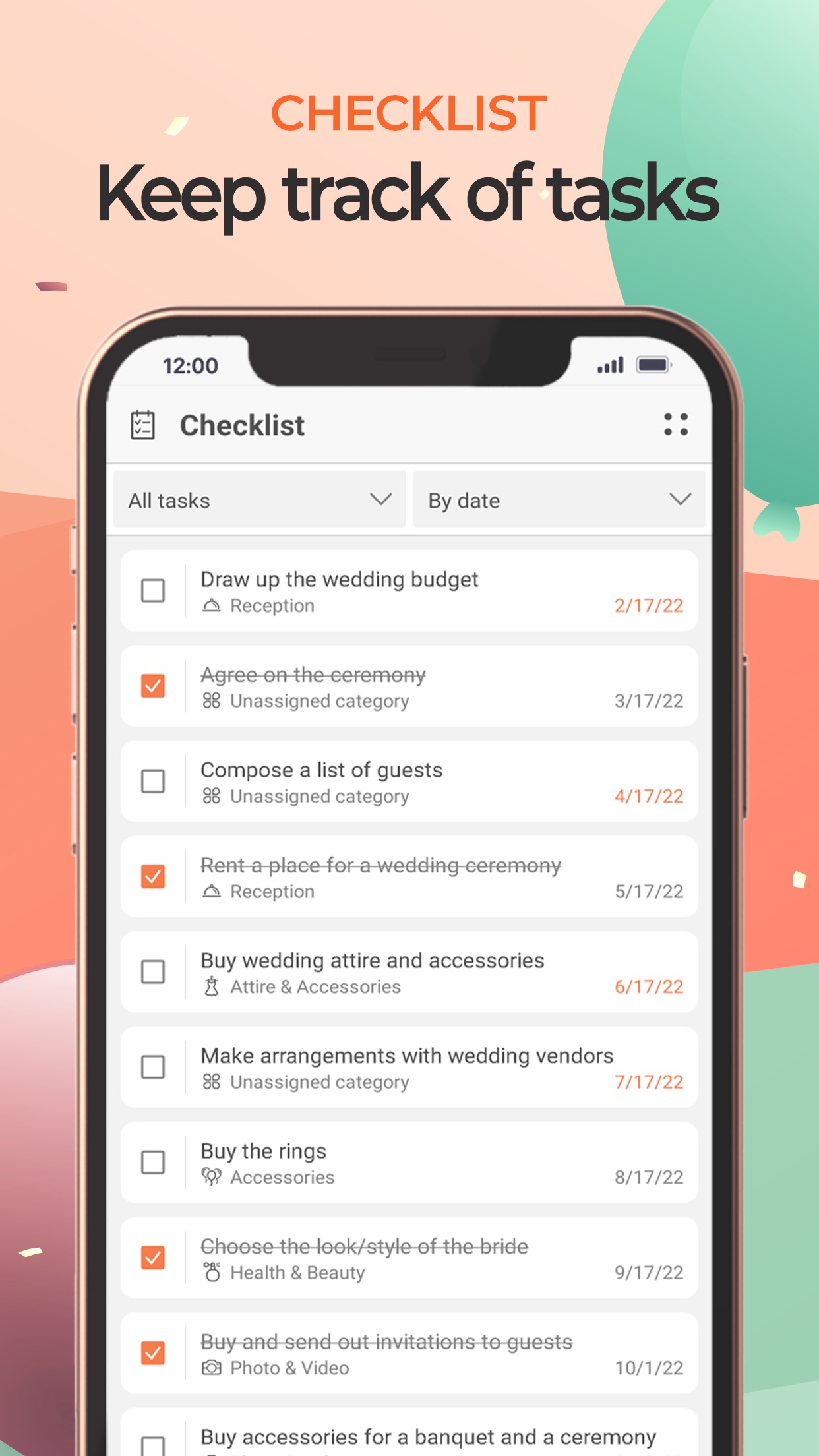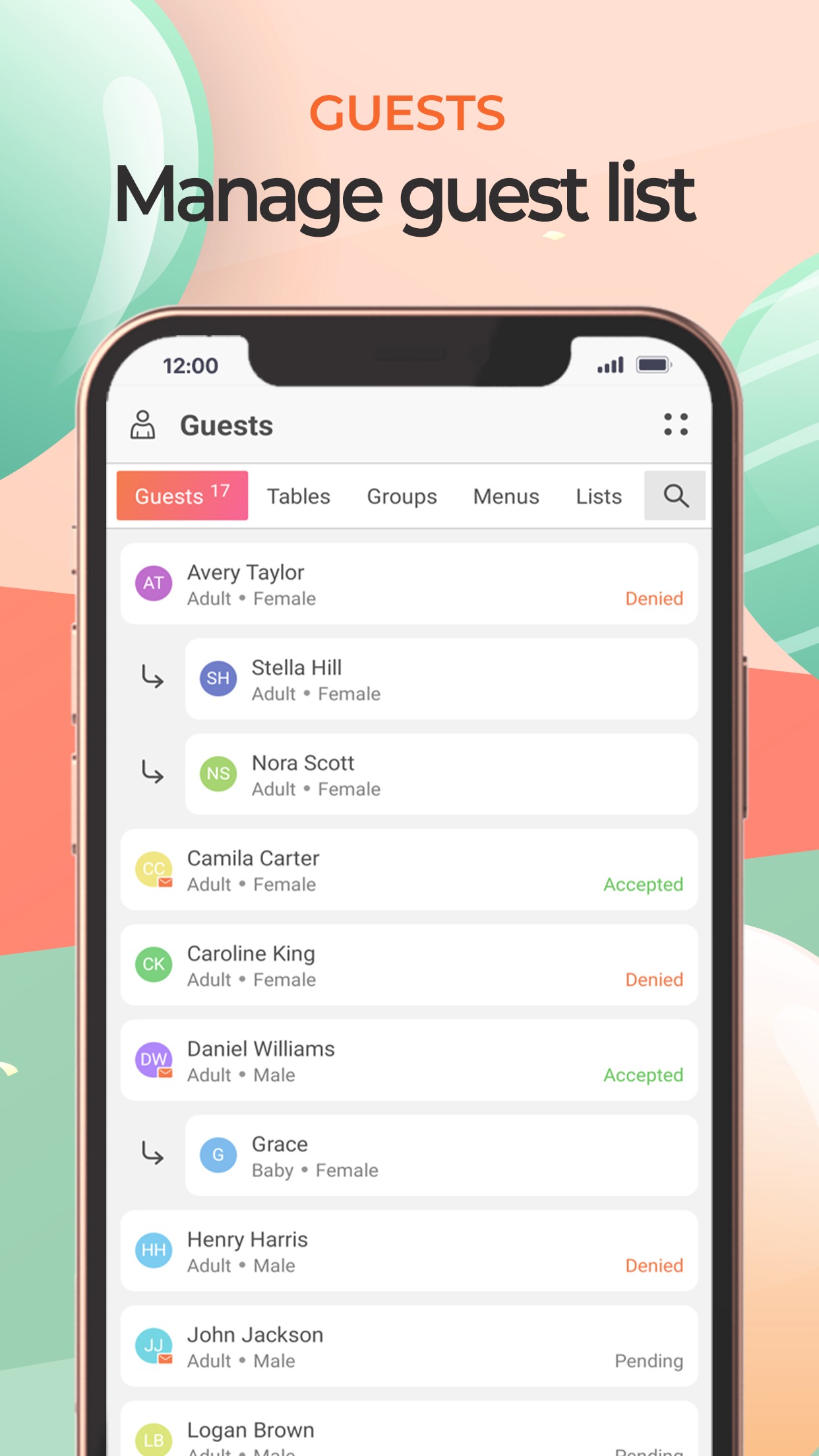 You may also like: 12 Free Mobile Party Games to Play with Friends (Android & iOS)
Pro Party Planner
A great application that constantly gets on the lists of the best party planners. It helps to organize Meetings, Conferences, Tradeshows, Parties, and Fundraisers.
The Pro Party Planner application was created for professional event managers but quickly fell into the use of amateurs because of the user-friendly interface.
Here you can do everything: plan the budget and the list of guests, send invitations, plan seating arrangements, make to-do lists and shopping lists, delegate individual assignments to colleagues, track progress, and much more.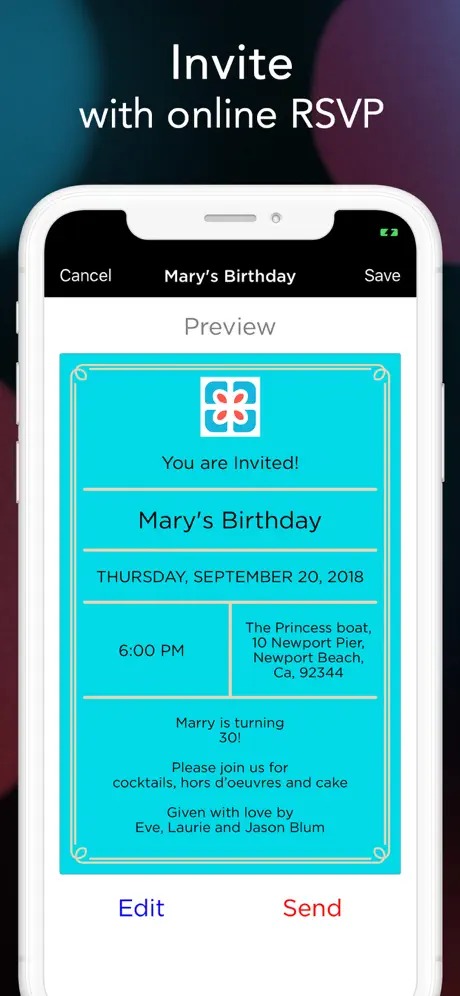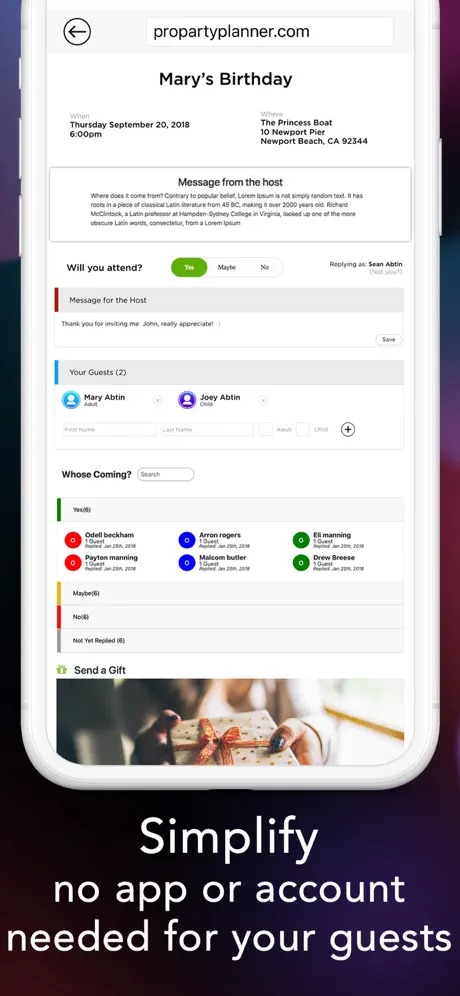 Party & Event Planner Lite
A good application, which is useful both in organizing small personal holidays and for small corporate parties. Party & Event Planner Lite helps to make a list of expenses, organize a to-do list, make a list of guests, and mark who exactly will come.
By the way, there is a built-in function for calculating the amount of necessary alcohol – a very useful thing that works with amazing accuracy.
With the help of this party planner, you can easily and effectively organize one or, if necessary, several events. Based on the chosen date of the party, the system will automatically make up your individual countdown, so you can prepare.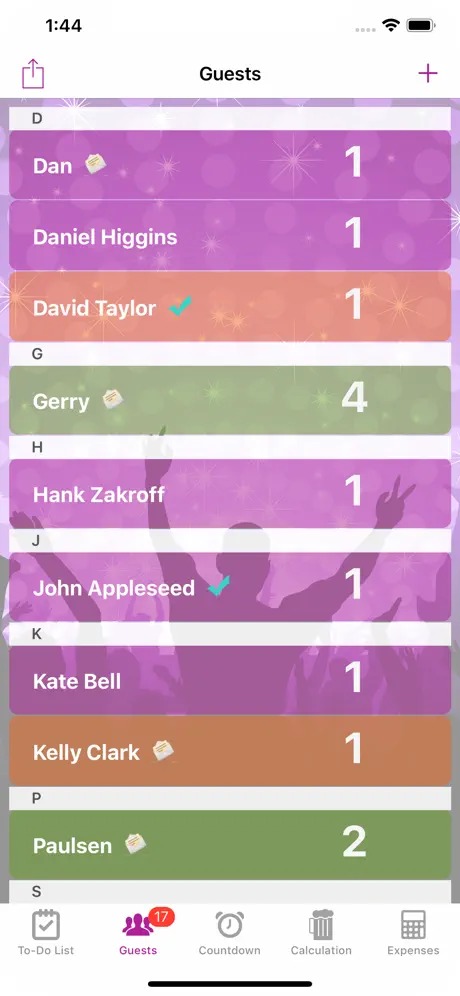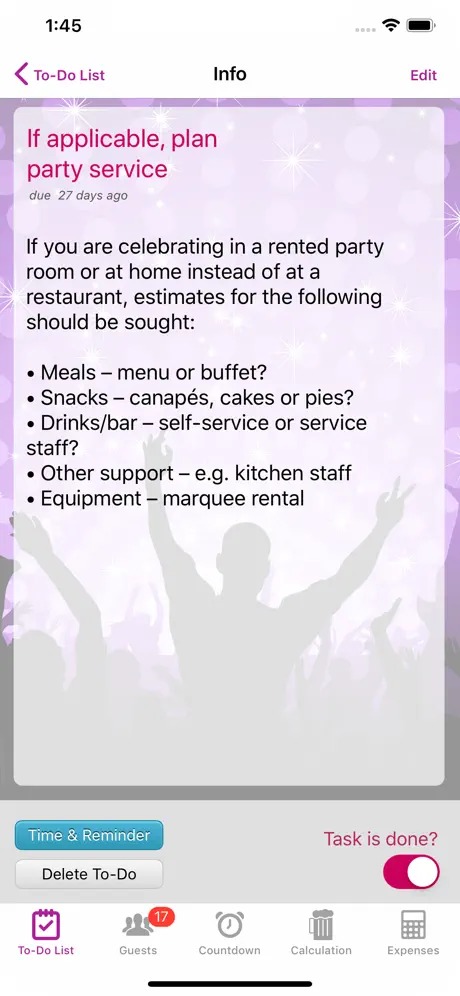 Event Planner
The ultimate event planner where you will find all the sections necessary to organize a perfect party. First of all, you create a name and the type of the event, and then the app will provide the templates to you which will help to make the process more organized.
There will be a task list, guest list, budget, vendors, and dashboard. The tasks will be always displayed on the main screen. You can share the platform with other people so you could organize the party together.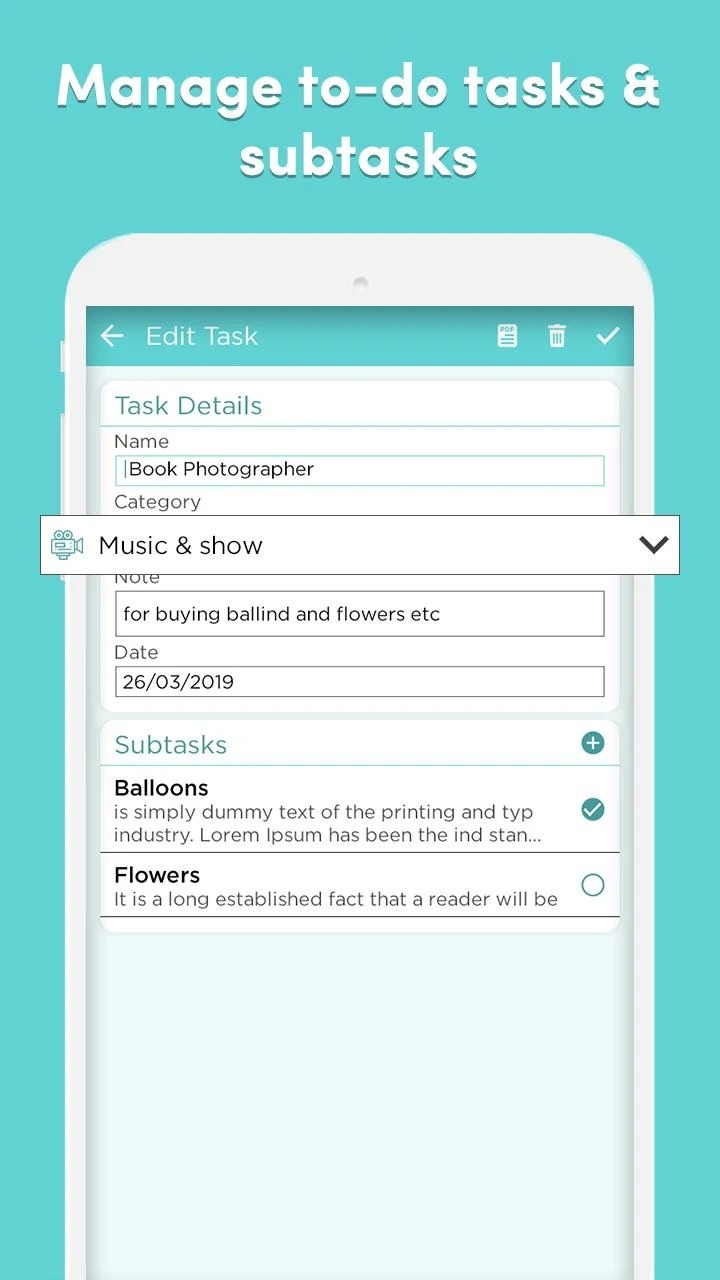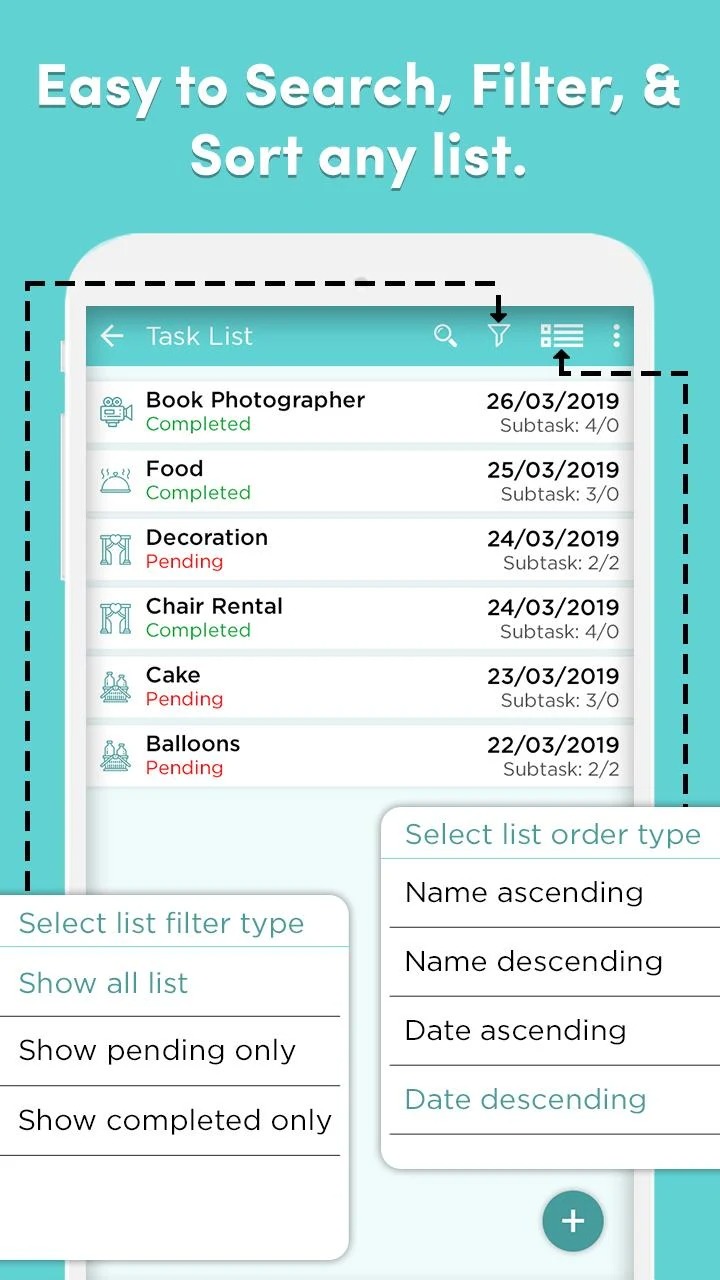 Any.do
This planner is quite popular and even might seems cheesy for someone, however, it doesn't diminish the fact it is extremely helpful. No matter what you are planning – a business project, a trip, or a party – Any.do is a convenient platform to generate and help to execute your plans.
Even though there are lots of functions the app works quite simple. You just add new tasks on a certain day and as soon as they're done, you put "check". And, of course, you can divide tasks into sub-tasks. The app synchronizes with most calendar/mail apps which are another bonus.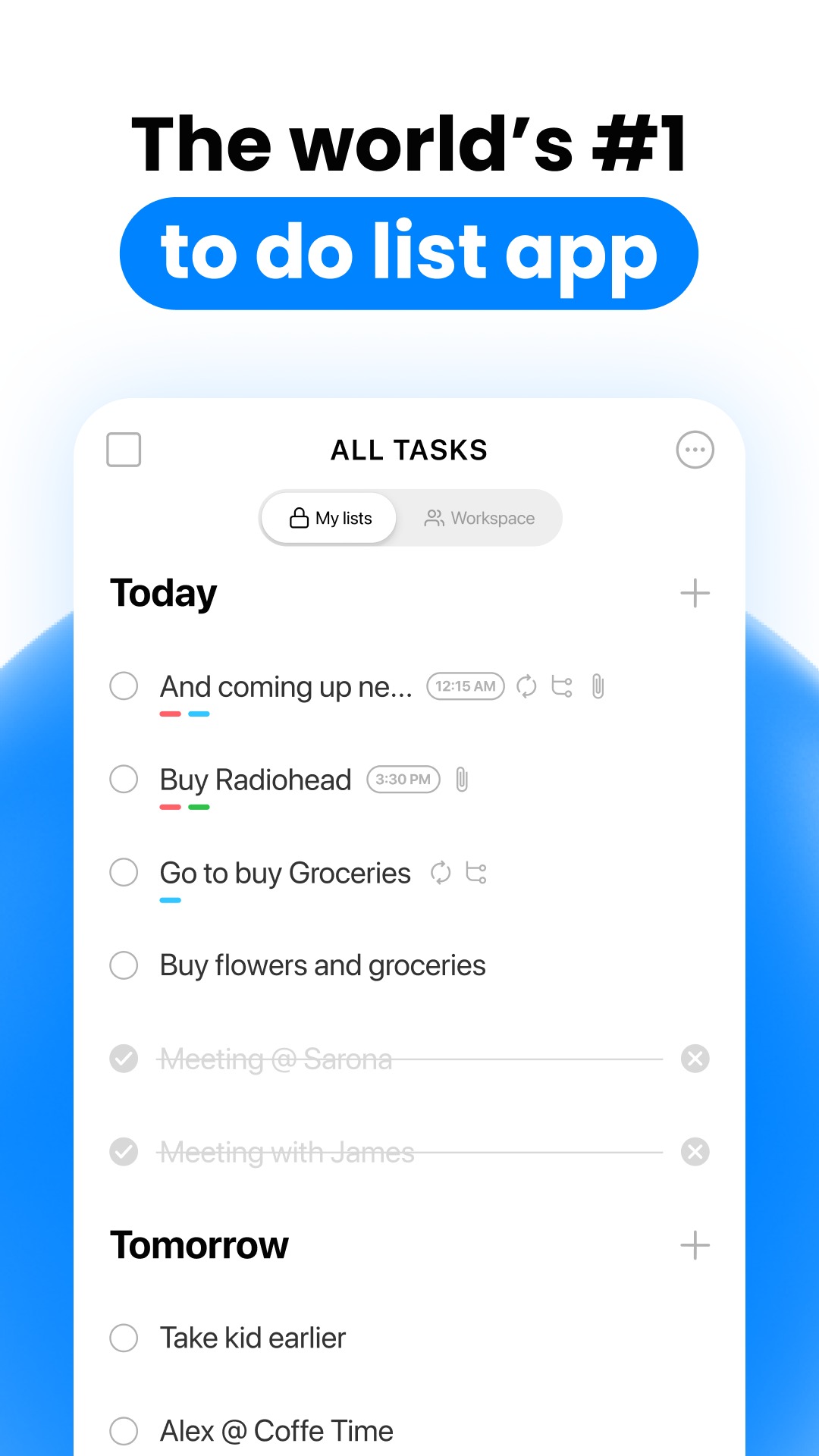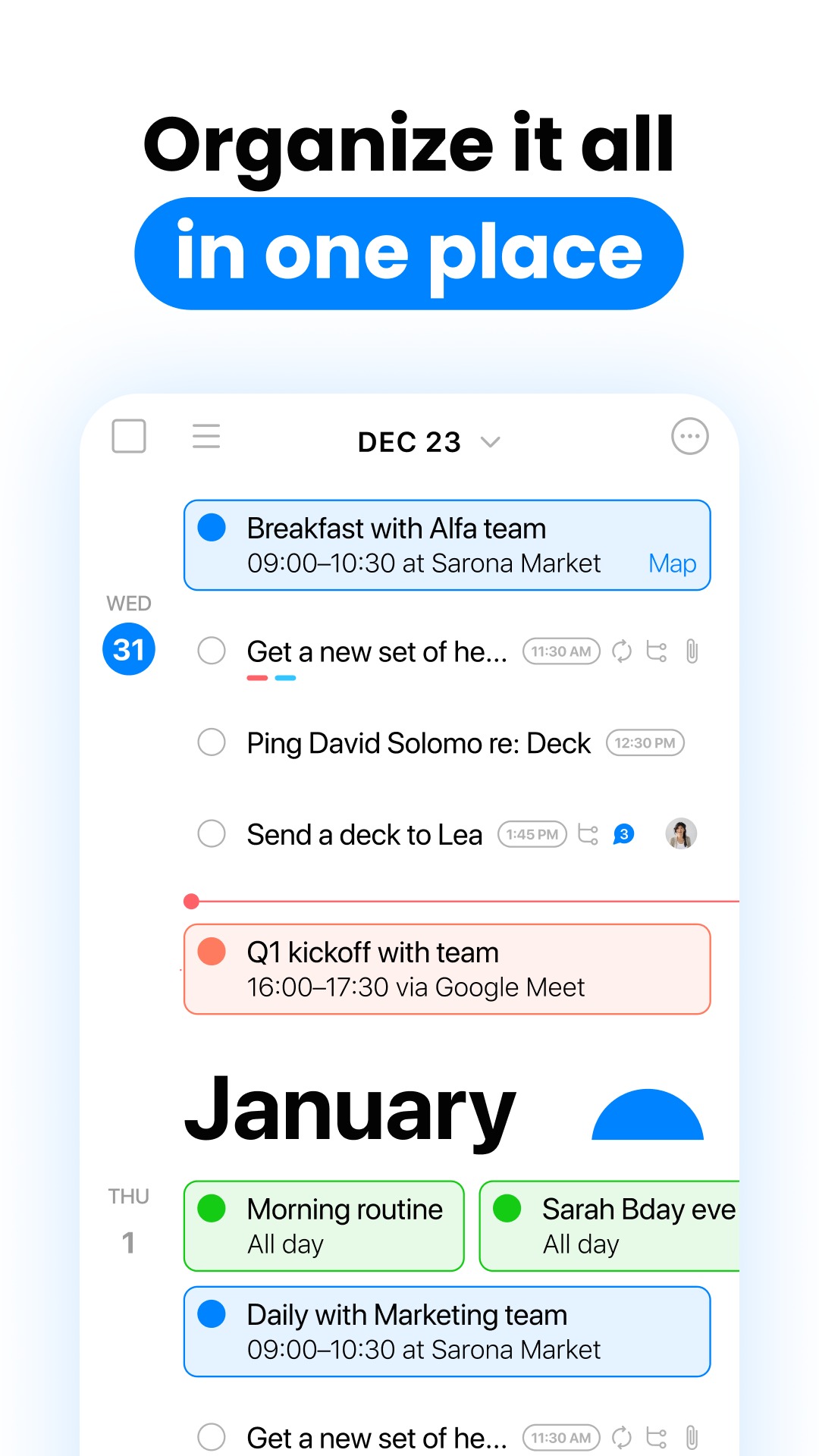 Google Tasks
Google is nice for everything – including planning. This is another planner from Google, that concentrates mainly on task accomplishment. The main advantage of this app is its simplicity – first, you create an event and then add a date.
Moreover, another advantage of Google Tasks (you guessed it) is its perfect synchronization with Gmail, Google Docs, and so on. Not every planning app can claim that feature. Add descriptions and subtasks for your event. If you want, you can invite other people into the participation of the event so you could plan it together.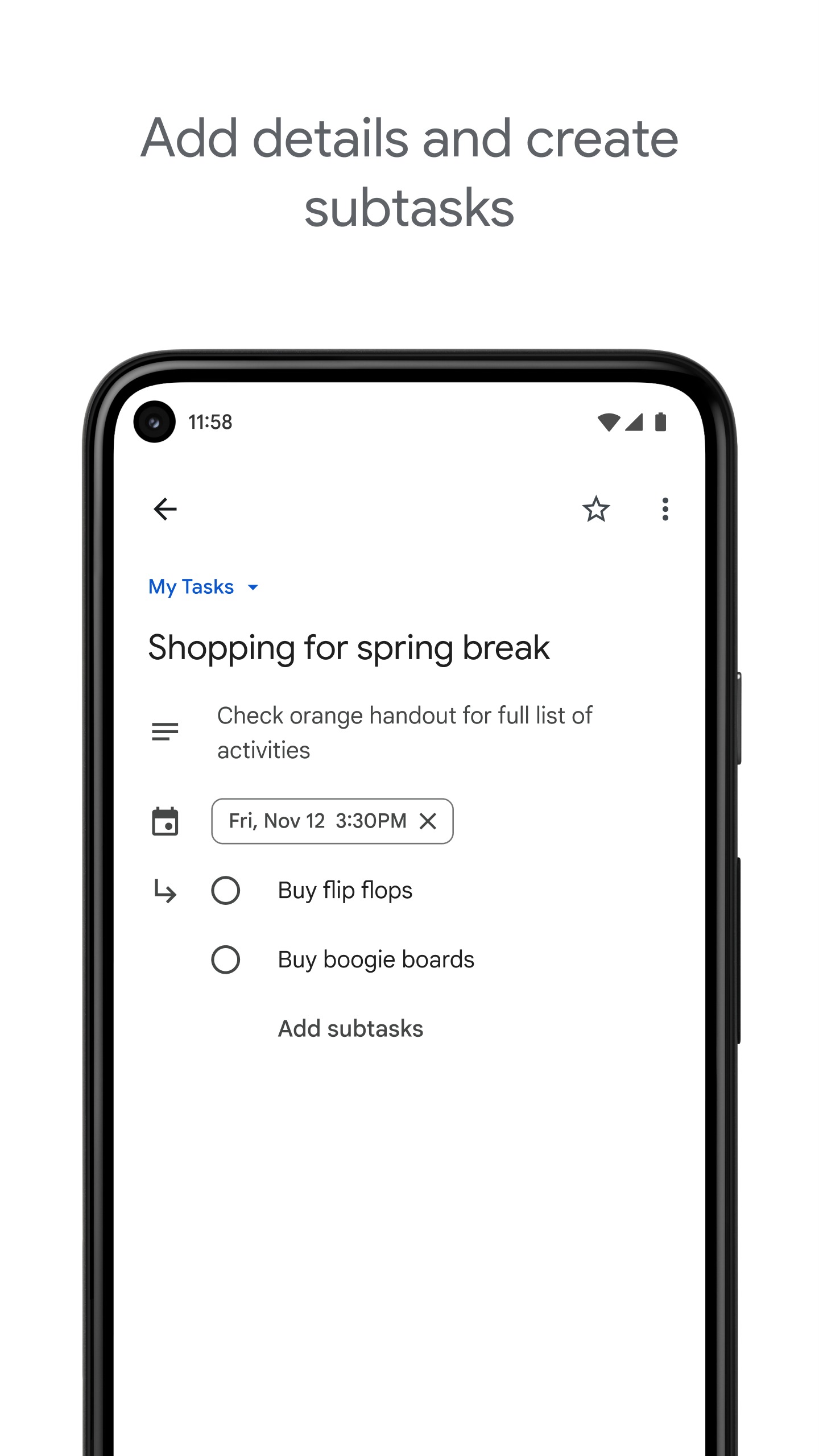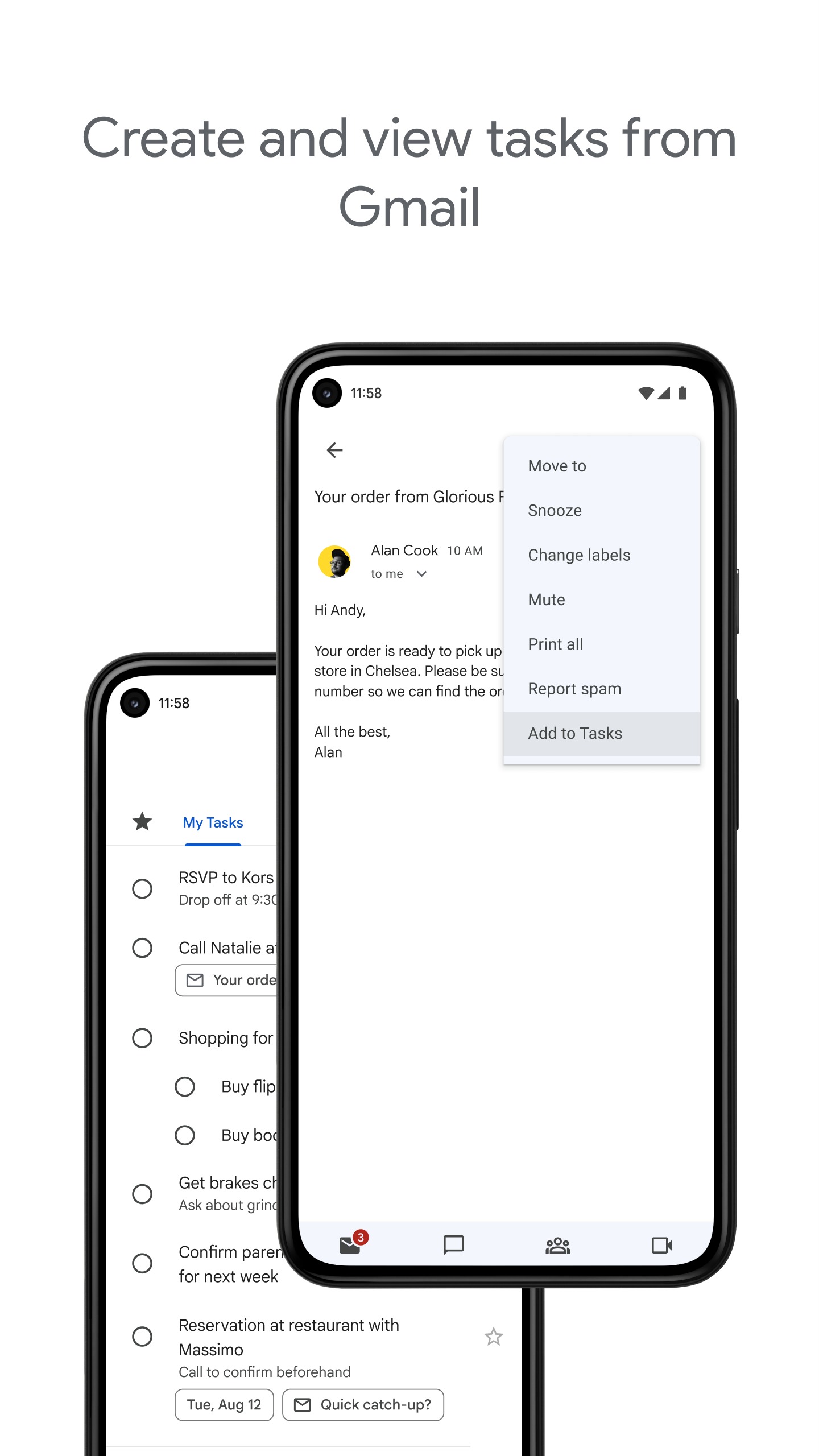 You may also like: 10 Free apps to stop drinking alcohol (Andoird & iOS)
Asana
This is the most "serious: planning app on our list. It will be suitable for those who are planning a big party (like a Birthday party in Brazil) and those who have a whole team for the execution of the party. Thus, you need to be super focused on the process and all the tasks should be divided correctly.
This app is exactly for dividing the tasks, allowing each member of the team to concentrate on their part. It is a cool collaborative software, because all the team can view the overall progress – what do the others do, is the progress fast enough and so on.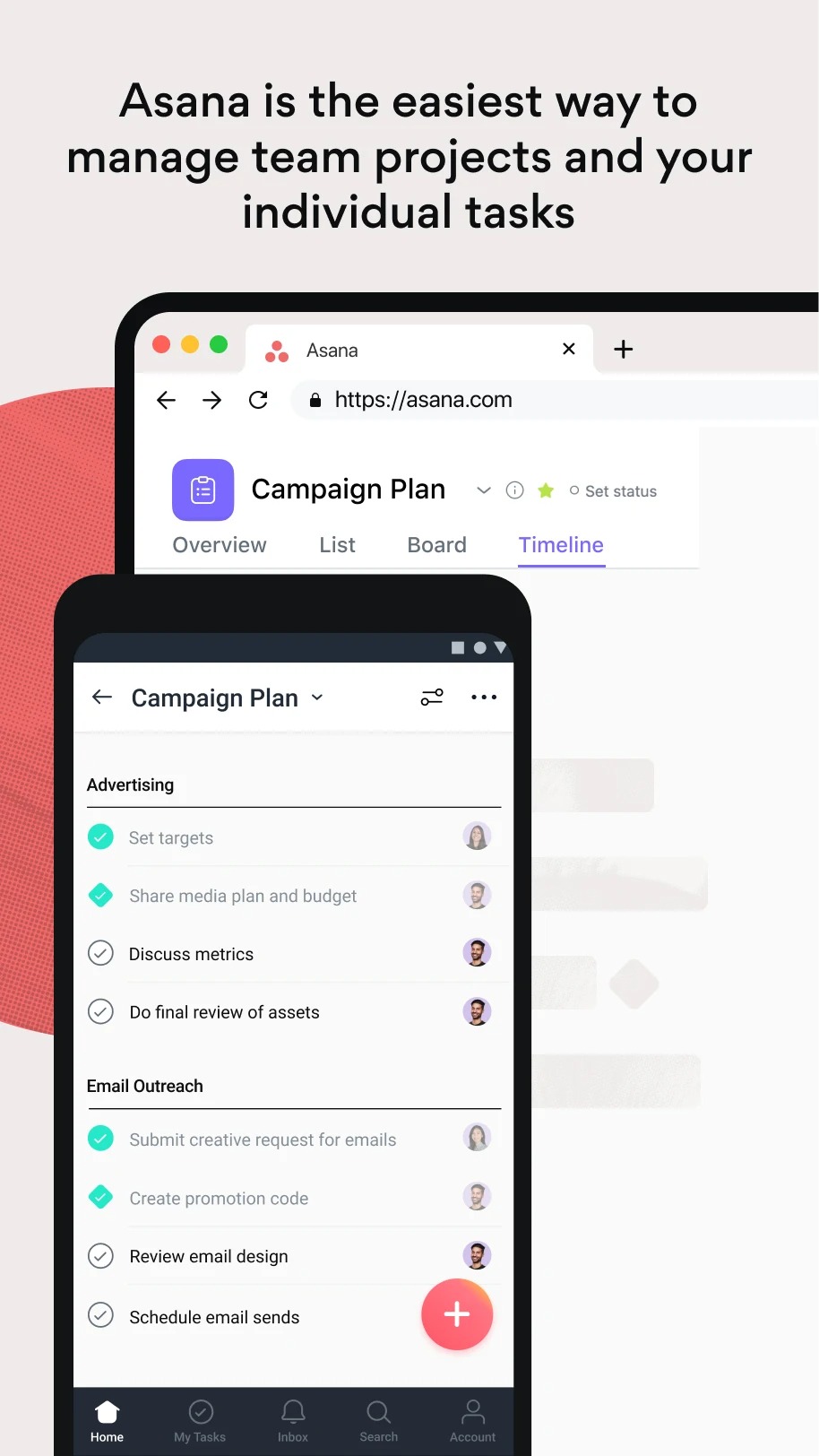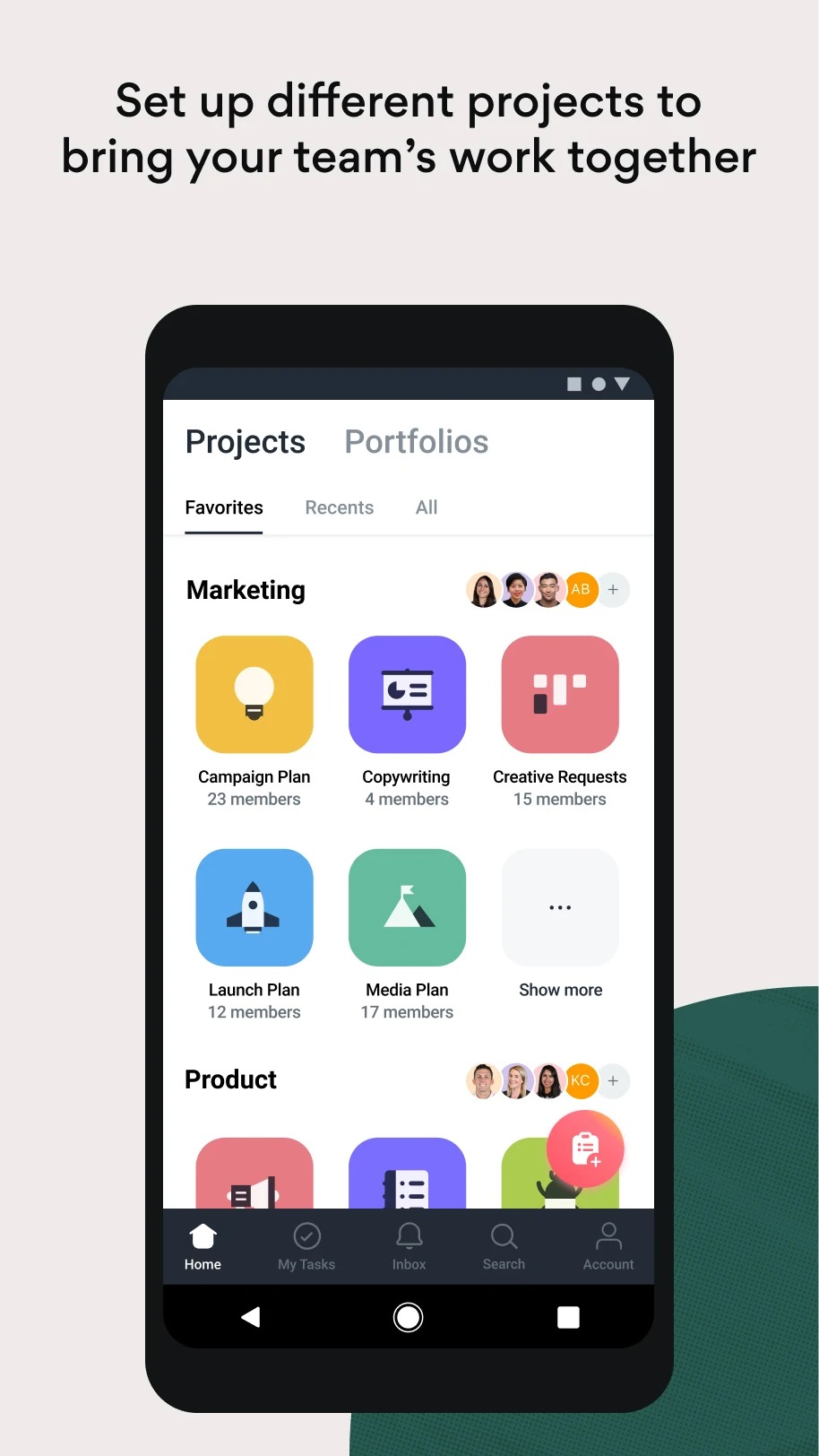 If you are full of creativity and are ready to take responsibility for the event – go ahead! These applications will help you in organizing a fantastic party!