Looking for the best games to test your reflexes? This article has you covered!
There are plenty of ball jump games for Android & iOS that you can spend hours and hours playing. Some of these games will ask you to jump on platforms, some to crash them, and the others to roll down the spiral, so there's something for everyone. If you're into more realistic ball games, you may enjoy the snowball ones.
We've gathered together the 10 best games in that category you may try. Have a look!
Helix Jump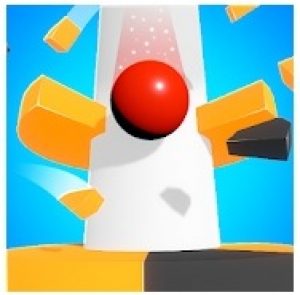 Let's start with one of the most popular ball games on the market.
This is an exciting action game that will bring you into the world of helix labyrinths. Your goal here is quite simple — to get the bouncing ball through the labyrinth without falling out of the tower. Sounds simple, but some lvls may be quite challenging. Herewith, the difficulty will increase as you'll go through the game and some may even seem impossible to pass.
For instance, the ball will start moving faster, so it will be different for you to concentrate and notice all the obstacles on your way. Plus, there may be holes in a tower you'll need to jump over and other things that will try to push you down.
There are plenty of tower variations and ball skins you may switch. Each skin has unique characteristics that may be quite useful during the lvl. It needs to be said, the game has simple controls so that even kids could play effortlessly. Plus, the visual FX is on the lvl, so the game is definitely worth trying. The game runs offline, so you can browse it at any time.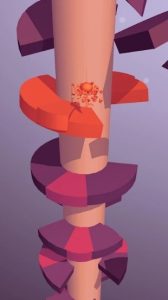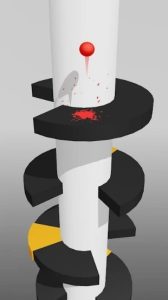 You may also like: 10 Free Platformer Games in 2021 for Android & iOS
Beat Jumper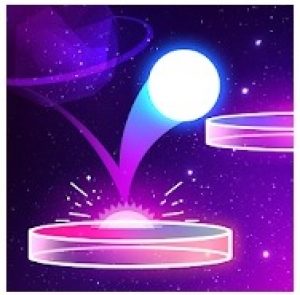 If you're into futuristic neon games — you can't go wrong with this one.
This is an endless bouncing ball game that requires you to get the ball to move through countless platforms. The platforms are placed as a tower, so you'll need to jump as high as you can to get to the next one. It needs to be said, the game starts simple, but it will get more and more challenging to reach a new platform as you play.
Plus, some platforms will be placed far away on the left or right side, so you'll need to use all the power you have. However, your goal is not only to move through the platforms — but you also need to collect the diamonds on your way. The more gems you'll get the more themes and skins you'll be able to unlock.
Another thing about this game that is worth mentioning is the soundtrack. It's always an EDM song playing in the bg, so you can catch a rhythm and move your ball along with it. In case you're not into the app's music collection you may easily upload your own track.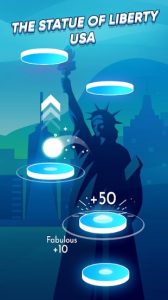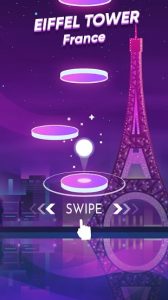 Just Tiles And Beats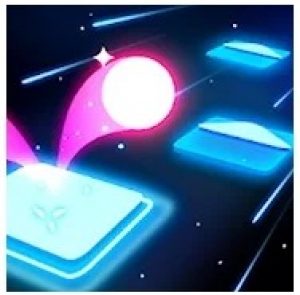 Here is another game for neon lovers but with a slightly different concept.
Apart from the previous one, this game won't need you to move up — you'll need to move forward instead. Your goal in this game is to keep the ball rolling right on the tiles. But it won't be that easy. Everything is there a plain city of hidden challenges he didn't on each level And you are about to explore them all.
It needs to be said, this game also pays loads of attention to the music you hear in the background. It's always an energetic hip-hop trap or rock music that is here to help you move through the round safely. The thing is if you catch a rhythm you will be able to move within the tails and avoid the barriers.
Once you start moving through the game you will be able to learn some tricks that will help you pass the lvls. You can also combine the tricks to boost up your ball's speed as much as possible. The game has simple controls so even the kids could cope with that. Plus you don't need to be wrapped connected, so you can play anytime.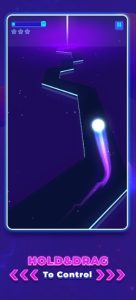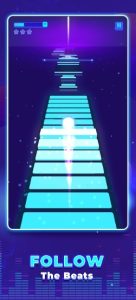 Dune!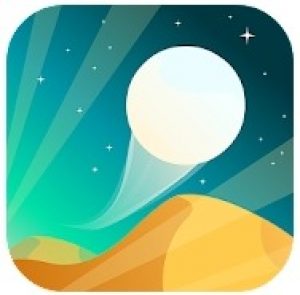 If you don't mind a little difficulty in your game — this is your cup of tea.
At the first glance, the concept of this game looks simple — there's a line on your screen, and you need to fly over it. However, this game will challenge your brain like nothing else. How — you may ask? Well, first of all, along with flying above the line, you shouldn't be flying too high cause in that case you will be harmed more if you'll fall.
Beyond that, you need to make sure all your movements are balanced and smooth cause if you'll start jumping up and down you'll quickly lose. Besides, the lvls themselves have plenty of things that may drag your attention like stars, planets, or the stunning bg in general.
The game has plenty of lvls, so you can spend hours and hours playing. The controls are not that simple as well — you may think you've caught the right rhythms and boom — you're on the ground again. Plus, the game does have ads that will pop up every once in a while (you can pay to remove it though). However, the ads won't affect your playing in any way.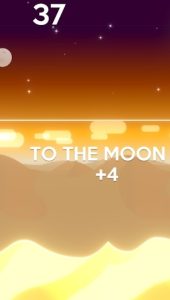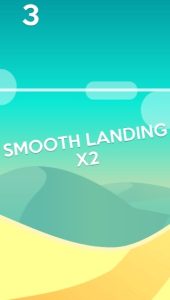 Red Ball 4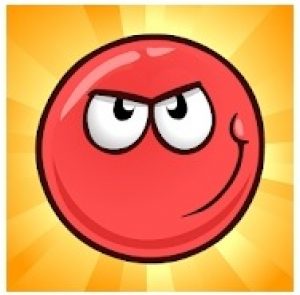 This is a classic representation of a ball jumping game genre. This game came out a while ago, but it's still as fun as ever.
According to the game's plot (yeah, there's a plot in this one), there are evil minions that want to take off your planet and turn it into a square-shaped one. Imagine what a tragedy it would be, especially if you're a ball? That's right! Thus, your goal here is to go towards the square intruders and kick them out of your planet.
To cope with that, you'll need to pass 75 lvls filled with dangerous breathtaking adventures. The game runs on an increasing difficulty system so each lvl will be more complicated than the other — with more enemies, more traps, and all that. Each lvl will bring your points that you can spend on your skins and skills.
As always you start as a basic read ball, but You get to unlock your skins and armor with time. It may help you jump higher, be able to pass the water trap, and not get burned by the fire ones. Plus, you will need to crash square animals that come your way so don't be afraid to jump right on them. There will also be boss battles that you'll need all your strategic thinking to defeat.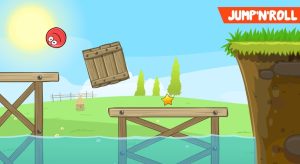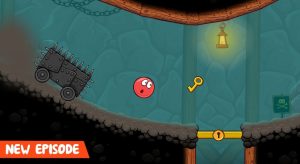 Check also: 11 Best ball jumping game apps for Android & iOS
Stack Ball
It's an arcade ball game that is good for stress relief.
Although this game also comes with a helix platform tower, it has quite a unique concept. When the majority of the sister games ask you to go down the hair looks tower without falling out of it, this one will ask you to crash this tower into pieces.
That's right your ball will bounce through all these helix platforms like a brick, but there will be difficulties you will need to consider. For example, if your head into a black platform it is over for you and you will need to start all over again. However, there is a way to get through any platform safely.
The thing is you start with a standard ball that is not powerful enough to get through some platforms. However, when you move forward through the game you will be able to unlock new skins search us a fireball, and all that. You will also get to learn some tricks like a speed boost. The game runs offline, so you can browse it at any time.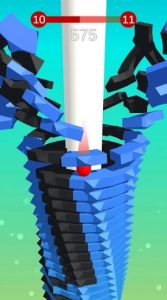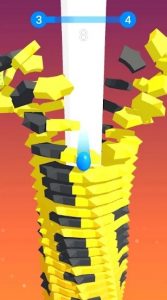 Jump Ball : EDM Helix Tiles!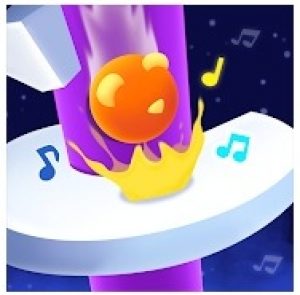 This is a falling ball kind of a game that is great for time-killing.
This game is also built around the helix tower you need to pass. As for the mechanics, it's quite simple — just move your fingers to not fall off the rotating helix jump over all the holes. Herewith, there are a couple of things you need to consider like avoiding the helix sports of a different color by jumping over them.
Additionally, make sure to carefully listen to a soundtrack because it will help you to get the right rhythm and go down with no effort. The difficulty of the lvls will increase with time so get ready to give all your attention to the game. Get ready for the helix to start to rotate faster and there will be more holes and traps to stop you.
The good news is you will be able to unlock your skins that will help you to stick to your balance and pass all the traps. At some point, there will be arrows coming at you and some skins may help you to get less injured. You will also be able to unlock new songs if needed.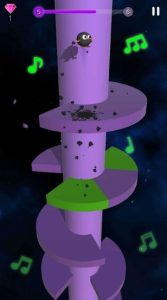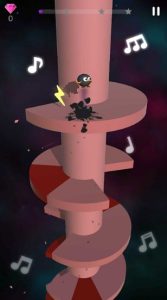 Helix Crush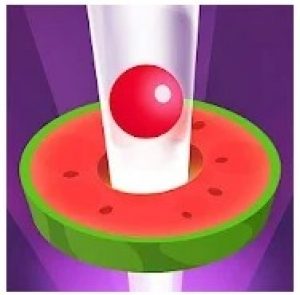 Here's another game that lets you crash through the helix tower but in a different setting.
The outstanding thing about this game is the helix platforms look like food items. For instance, some platforms represent a kiwi, a watermelon, a biscuit, or even a cake! Not all teams will be available at the beginning, but you will get to unlock them with time. Needless to say, all the lvls look bright and colorful, so it's aesthetically pleasing to play.
You play for a colorful ball that is falling down through the platforms. Your goal here is to drive as deep as possible and pass-through is mini sliders as you can. Herewith, you will need to use all your reflexes to avoid the traps and not fall off the tower.
The game contains hundreds of lvls and runs on an increasing difficulty system so the lvls will get more and more challenging. The good news is your character will develop along with the game as you will go to unlock your skins that will save you from traps and other stuff that may harm you potentially.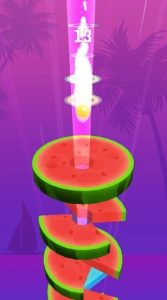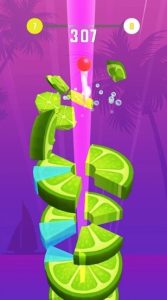 Roller Ball 6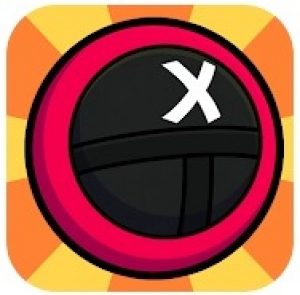 This is a continuation of the red ball story. As you may guess — the square intruders are still here and the world still needs your help saving it.
The aim of your enemies remains the same — to turn your round planet into a square one, and you need to do whatever it takes to stop them. This game will bring you loads of new locations to pass though — there's a creepy factory, a village, and more. As for the lvls, there are over 100 for you to pass and the difficulty will increase with time
Along with the square animus the rounds may also contain traps, deadly lasers, and all that. Each level comes with a specific amount of stars you will need to collect. And the more stars you get the more development it will bring to your character.
Some boxes may bring you useful stuff so make sure to collect them too. Thus, you will be able to get new skins and become a stone-ball, a metal ball, and so on. As for the controls, they are still easy and intuitive, so it's a suitable for people of all ages.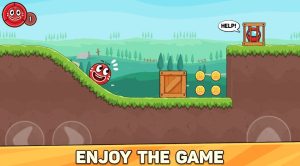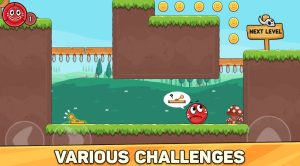 You may also check: 11 Free Gem Puzzle Games for Android & iOS
Hop Ball 3D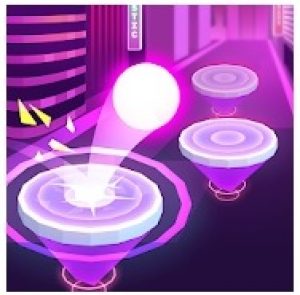 And lastly, we have a dancing ball jumping game with a futuristic interface.
The rules of this game are simple you need to move forward and smash all the tiles that come your way. These are the music tiles and each smash will come with a unique noise. Herewith, there's always some EDM music playing in the bg and the tiles you smash to make it sound even cooler.
It needs to be said, the game covers a wide compilation of hits with all the latest releases. There are plenty of lvls in this game in each one is set in a new colorful environment. As you move through the game the ball will start to move faster, and it will be more complicated to the crash of the tiles on your way.
However, the game has simple one-touch controls, so you'll quickly adapt to all the changes. You will also be able to get new skins for the ball — some affect the way it moves and some just look good. The game runs offline and there's no paid content which is nice.