Mirekusoft Install Monitor is a multifunctional tool that allows you to control the use of the application resources and delete them completely.
First of all, we have to mention that Mirekusoft Install Monitor is a stable and reliable program. Plus, the installation is pretty quick.
By the way, if one day you decide to delete photos from your Android and afterward you discover that you deleted something important accidentally, you can always download apps to recover deleted photos on Android.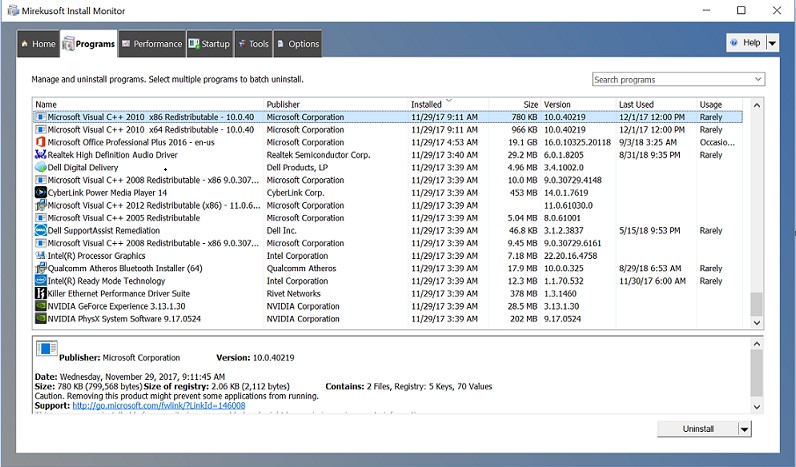 After downloading, you will find the following sections on the top of the screen:
Home
Programs
Performance
Startup
Tools
Options
Below, there is a list of all programs. In case you can not find an appropriate one, you can use a search bar.
The main task of this software is to remove all unnecessary files and registry changes to provide excellent PC performance.
By the way, in this tool, you will find the program scanner option that allows you to scan the program list.
In order to get more information about Mirekusoft you can always visit their official website.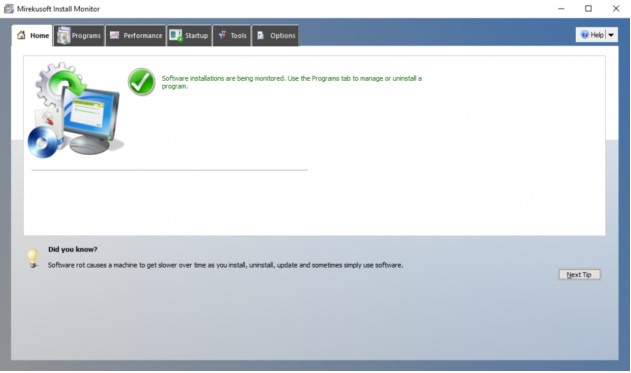 What is more, Mirekusoft Install Monitor boasts a user-friendly interface. So, even novice users will quickly understand how everything works there!
And speaking about deleted photos on Android – you can restore not only pictures but different files. Use these apps for it.
All in all, if you want to keep your PC free from junk files while using the user-friendly software you should definitely try Mirekusoft Install Monitor. We believe – you will not regret!