Sometimes you need to completely drain your smartphone's battery. Maybe you want to do it for fun. Itis possible that you don't start charging the battery until it's drained.
However, you might be looking for an app that will help you battery last as long as possible, this is why we recommend you these best battery saver apps.
Anyway, you can not drain the battery at once, just using your device. If you want to do it rapidly, you will need a good application.
This is why we have created this list. Here we have collected the best battery drainer apps.
Most of them are available for Android or iOS users. All of the apps are free.
Generic Battery Drainer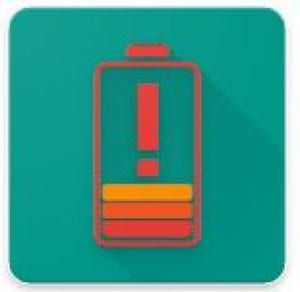 This app will drain your battery as fast as possible! It will make your smartphone or tablet lose its power fast.
Generic Battery Drainer activates all the services that exist on your phone.
These services may be the following:
Super intensive and fast CPU work

Maximum screen brightness

Wi-Fi scanning that is turned on automatically

The constant work of the smartphone's torch
Note that some functions require permissions. For example, you need to let the app use your camera or give it access to the screen settings.
Once you press 'start', the draining will begin. You can stop it at any time by clicking on the same button.
For the fastest draining, choose all the possible services by hitting the checkbox.
Warning: if you want to use some of your applications while draining, you can face some difficulties as the speed of your smartphone's work will plummet.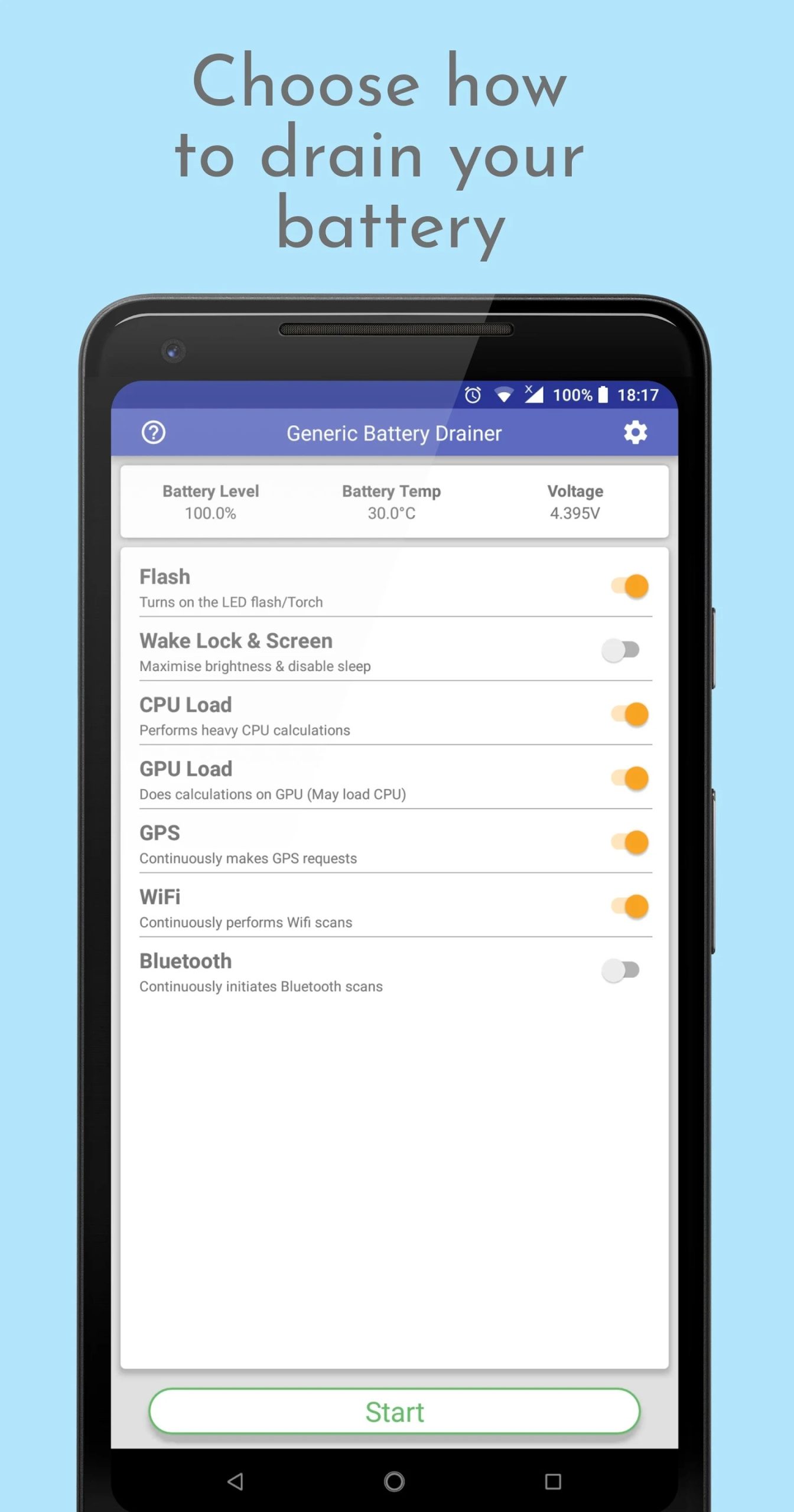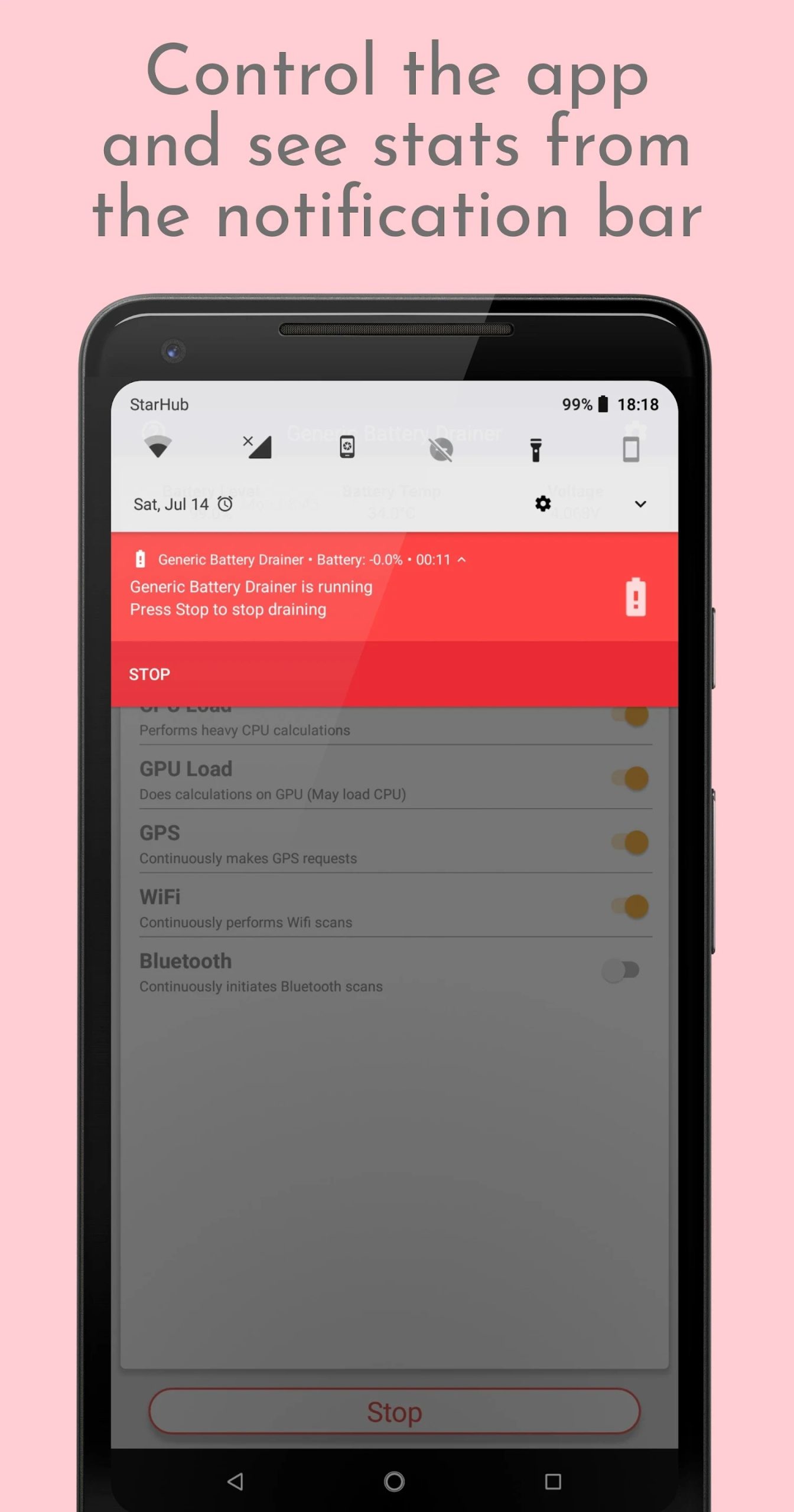 Even though the app is packed with various functions, its size is 3.5 MB. The app is completely free with ads. There are no in-app purchases, all the stuff is already there, in the application.

You may also like: 11 Best Automatic Wallpaper Changing Apps for Androids & iOS
Intensor Battery Drainer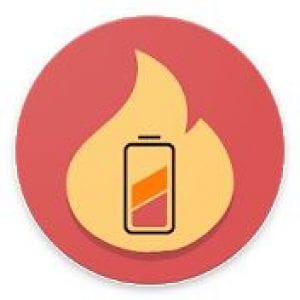 This is one of the best battery drainer apps. It will be a great solution if you try to discharge your smartphone's battery for some reason.
The principle of its work is more or less the same as in the other applications.
What does the application do?
Performs safe and fast discharge.

It can start and stop at any time, you can give it an exact period.

If you want to discharge the battery and set the level, at which the draining should stop. It will stop automatically if you do it.

You can monitor the draining of the application, just to have some fun.
The app might require some permissions but if you give them once, it won't ask you to do this again.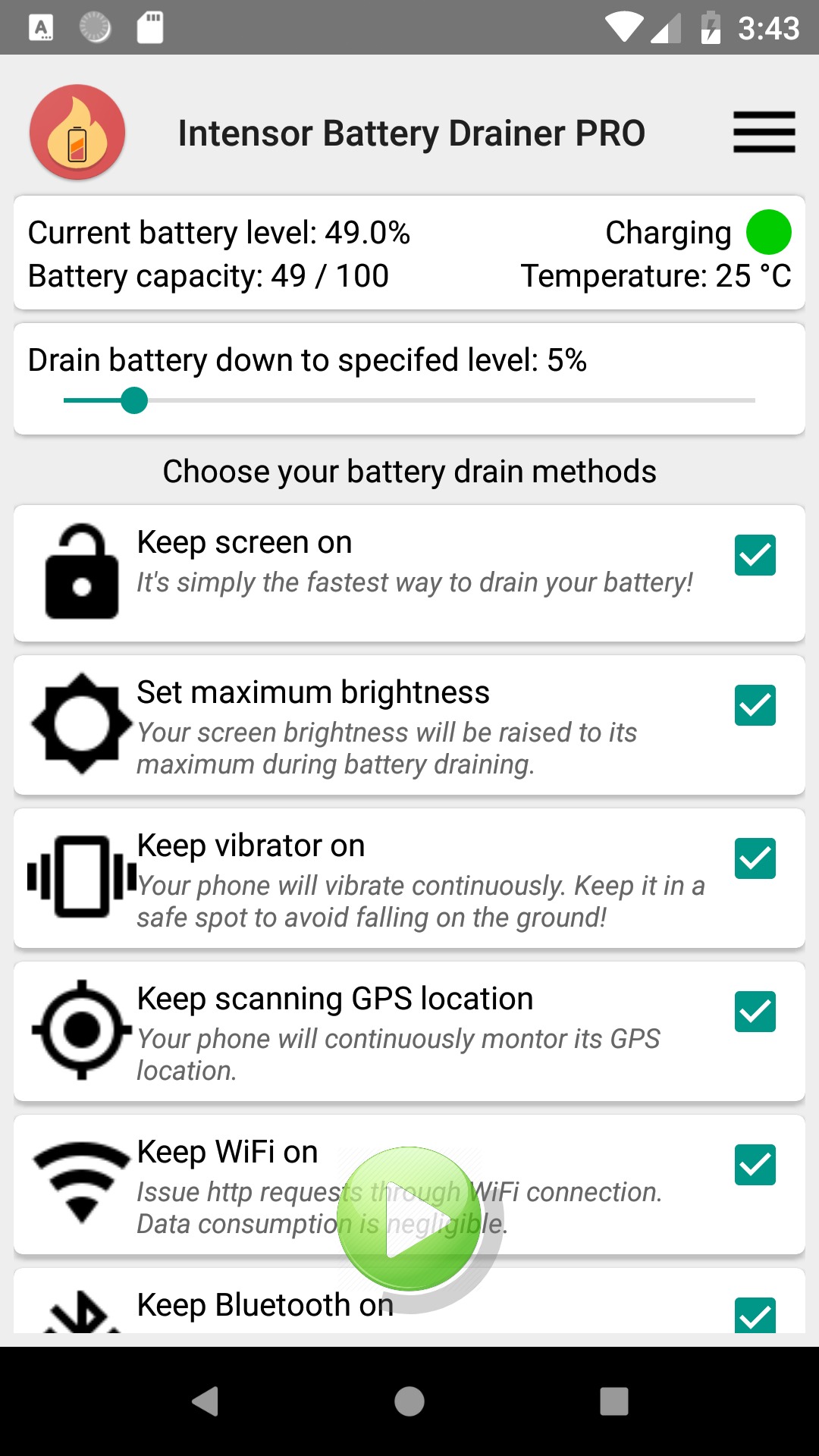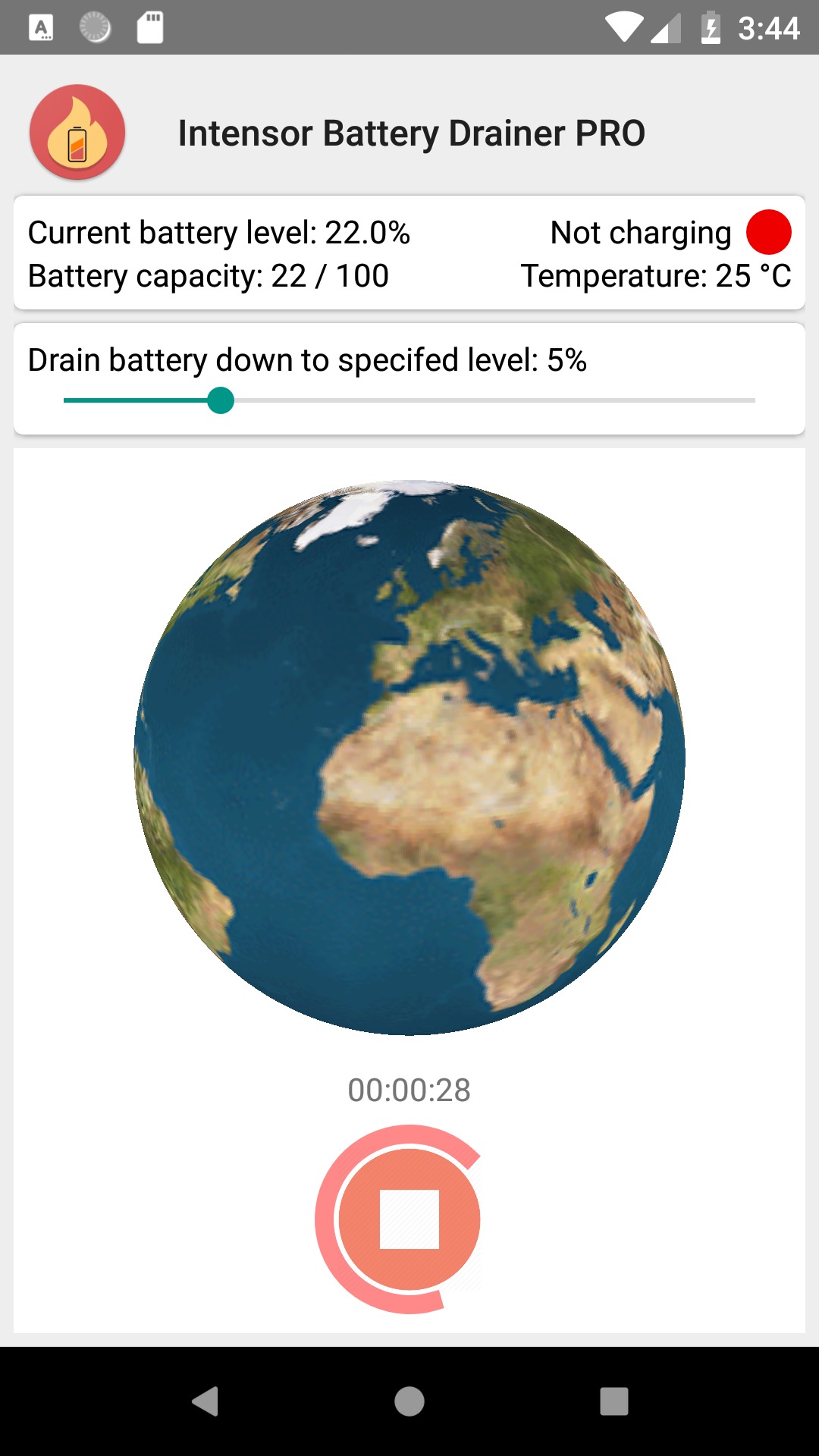 Intensor Battery Drainer is 100% safe. You can be completely sure it won't cause any damage to your device. The app contains no ads, even though it is free of charge.

Fast Discharge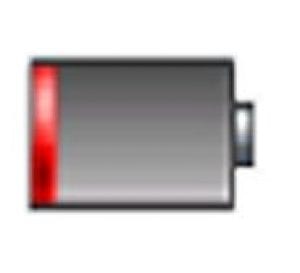 This is one of the most reliable apps in this category. It was created by a group of skilled developers.
It was downloaded more than 200 000 times. The app is constantly receiving positive feedback from the users.
You can set your own speed of discharging, the range of services, and the level of battery power.
The application is being updated all the time. The developers are working on the app. Even though they don't add any new functions (the only function is draining the battery), they try to catch glitches and fix bugs.
If you want to have some energy level left, you can set notifications and you will be alarmed. You can set the frequency and the time of notifications in the app's settings.
The app supports the Chinese and English languages.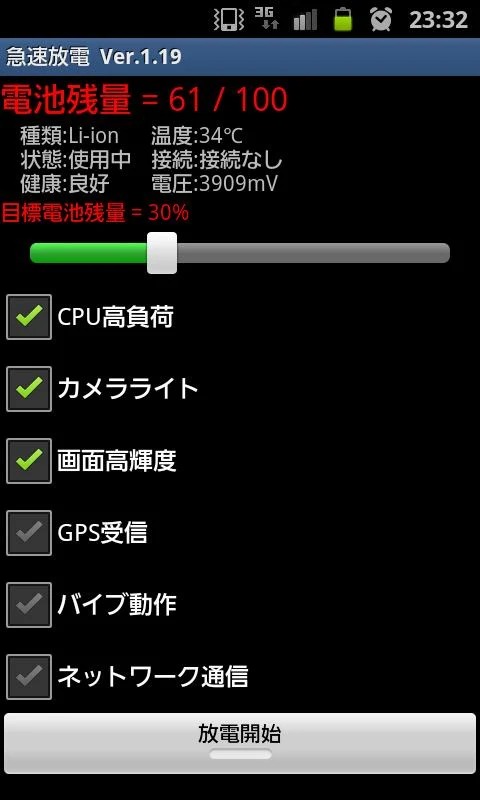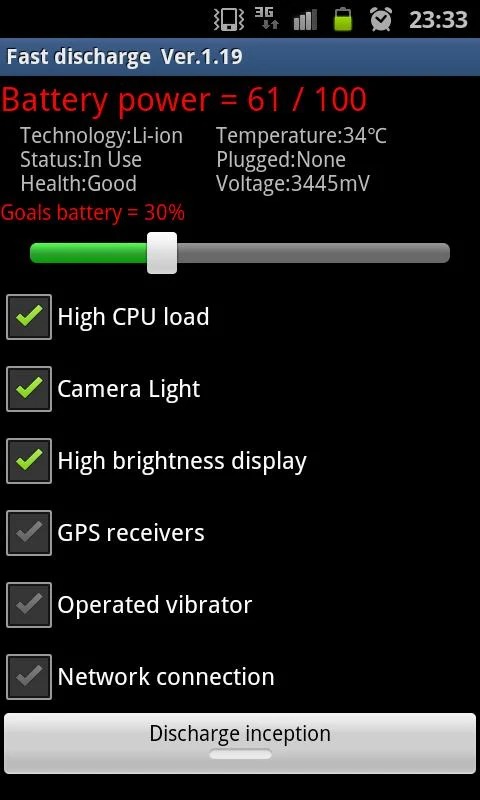 This app is famous for its simple and friendly interface. Fast Discharge is available for free with no ads. You can get it now on Google Play.

You may also like: 11 Best Cloud Storage Apps for Android & iOS
Battery Drainer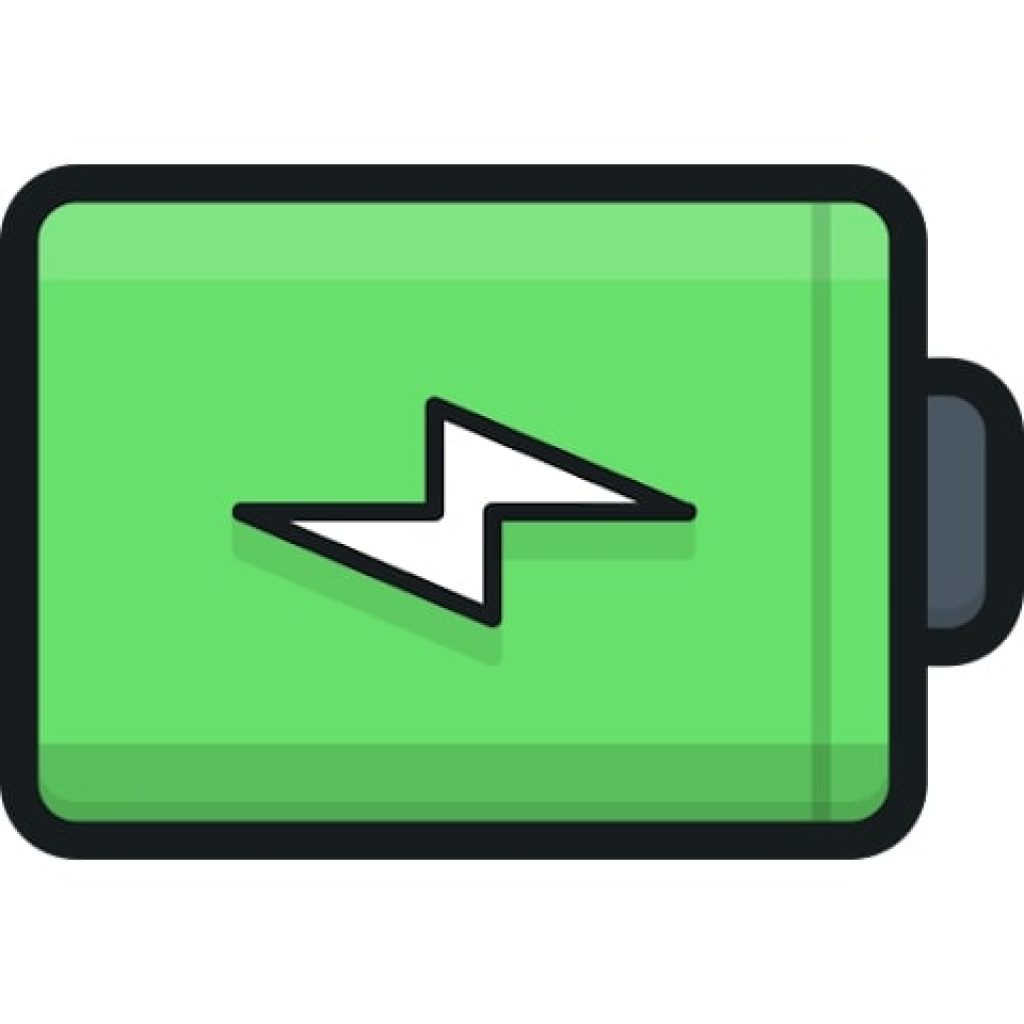 If you care about the environment and have a positive attitude toward smart power consumption, the Battery Drainer app will help you in your endeavors.
By installing the app on your electronic device, you will be able to check your battery usage. Each app on your phone or tablet consumes a different amount of power.
Battery Drainer uses those programs that drain the battery as quickly as possible. In this way the developers draw the public's attention to the problem of introducing modern and highly efficient software models.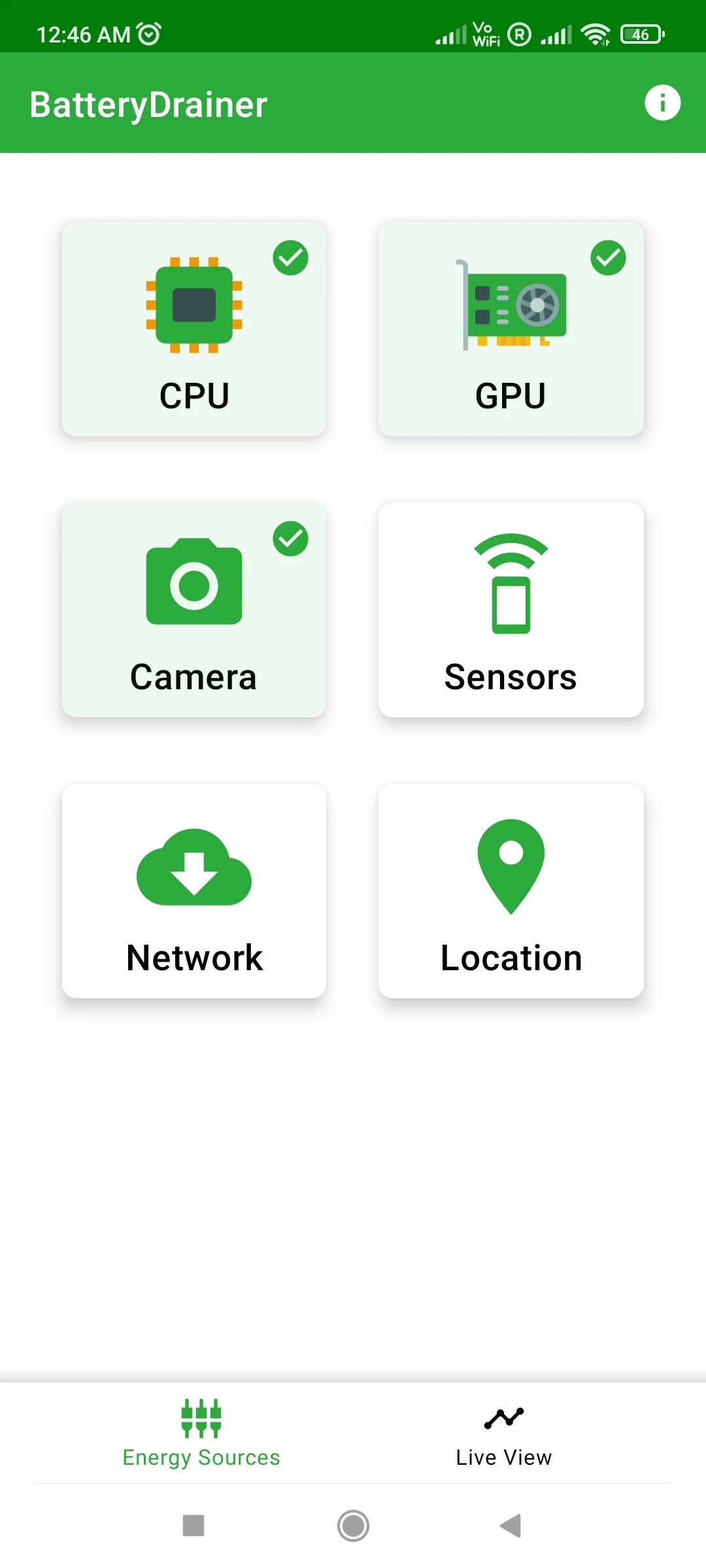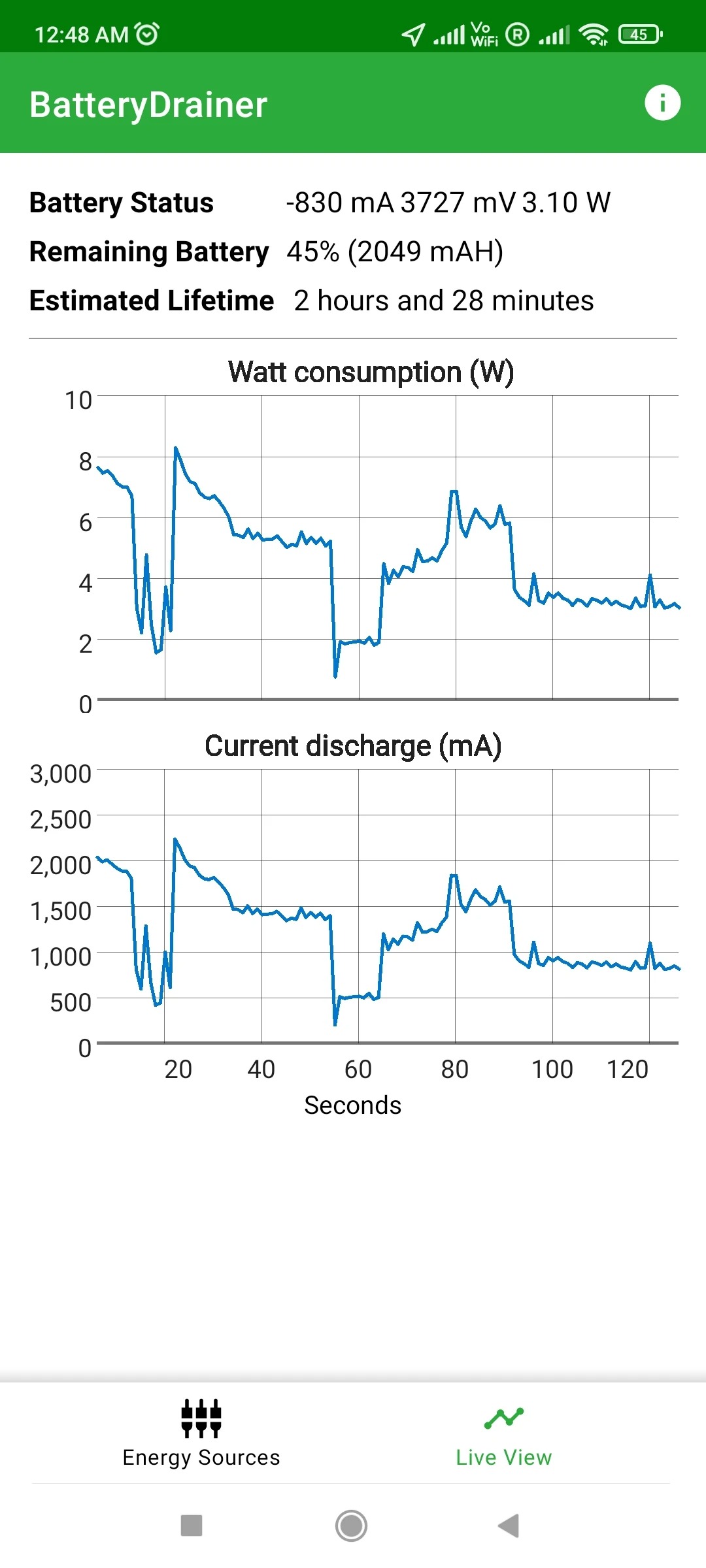 By including some of the programs that directly affect the energy consumption, the app quickly drains the battery of the phone. Examples of such programs: graphics apps, camera and apps for calculations and measurements of physical quantities, GPS. Besides, a large file is downloaded over the WiFi network.

Accu​Battery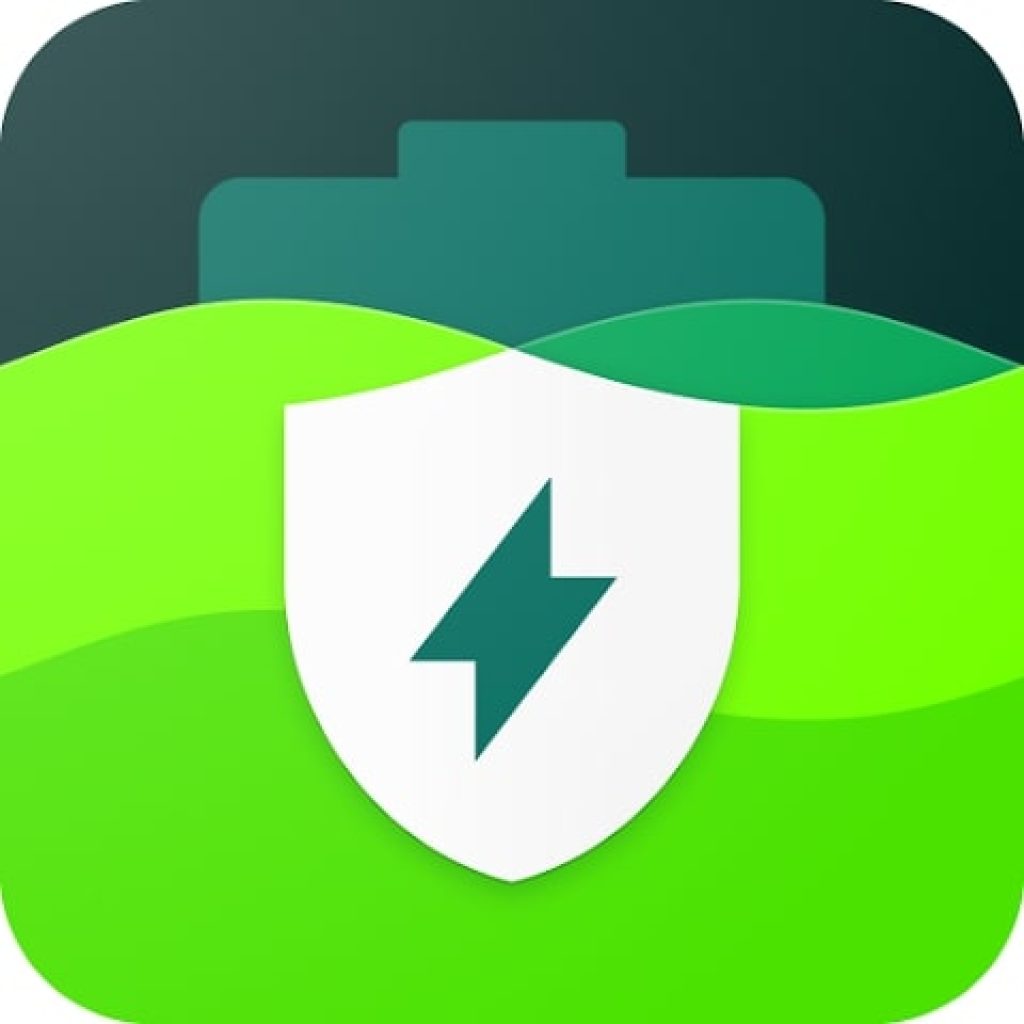 One of the most convenient and simple app to optimize battery performance. AccuBattery lets you know how much charge is required to run each installed app.
Your battery will thank you and you can always rely on your phone. You'll also get comprehensive information about battery capacity and other important battery features.
You'll always know when your phone needs to be plugged in. Every time your battery is completely drained, it loses a certain percentage of its total capacity. Extend the life of your battery by following these simple rules.
Get the most up-to-date information on how much battery capacity you have today. How long the battery will keep your phone active without recharging.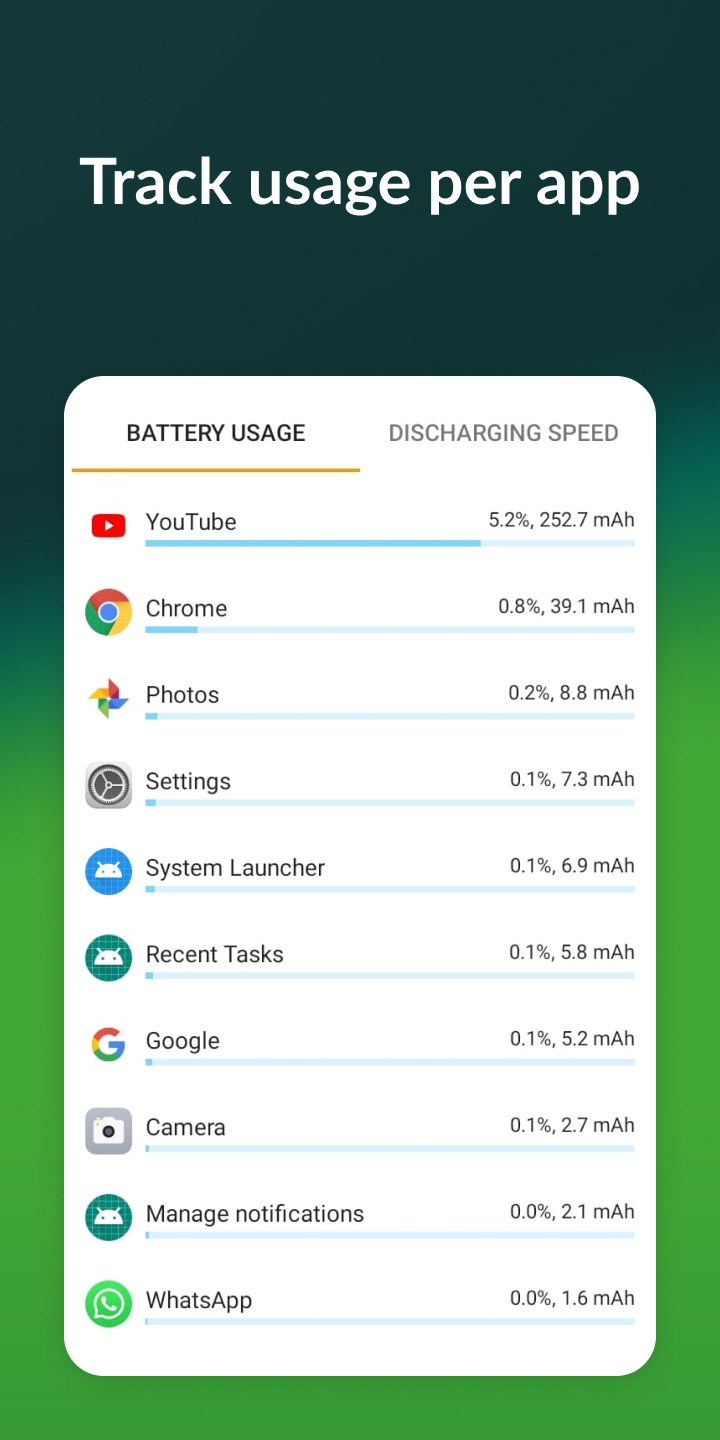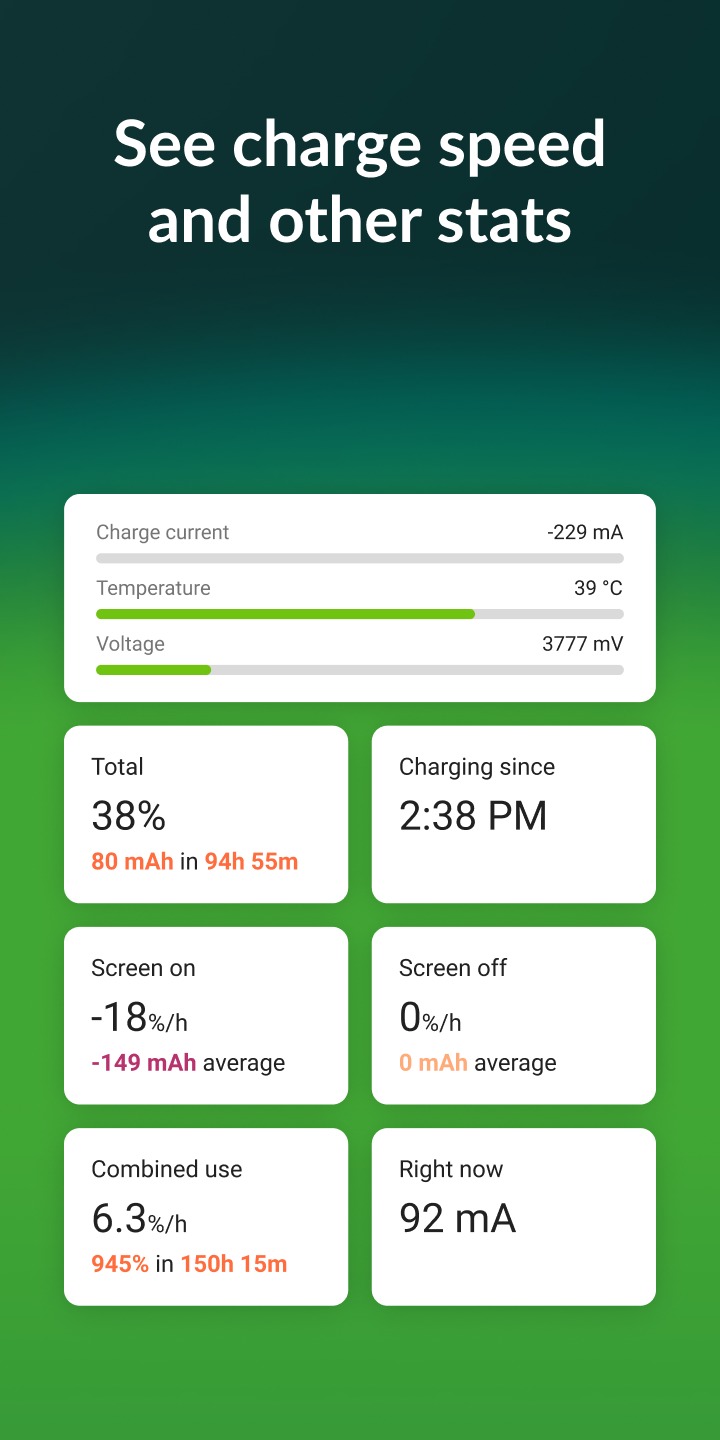 AccuBattery will even let you find the perfect USB cord to speed up the charging process by times. Save energy and set a dark theme. The app gives highly accurate results by evaluating many sources of information simultaneously.

Battery Guru: Battery Health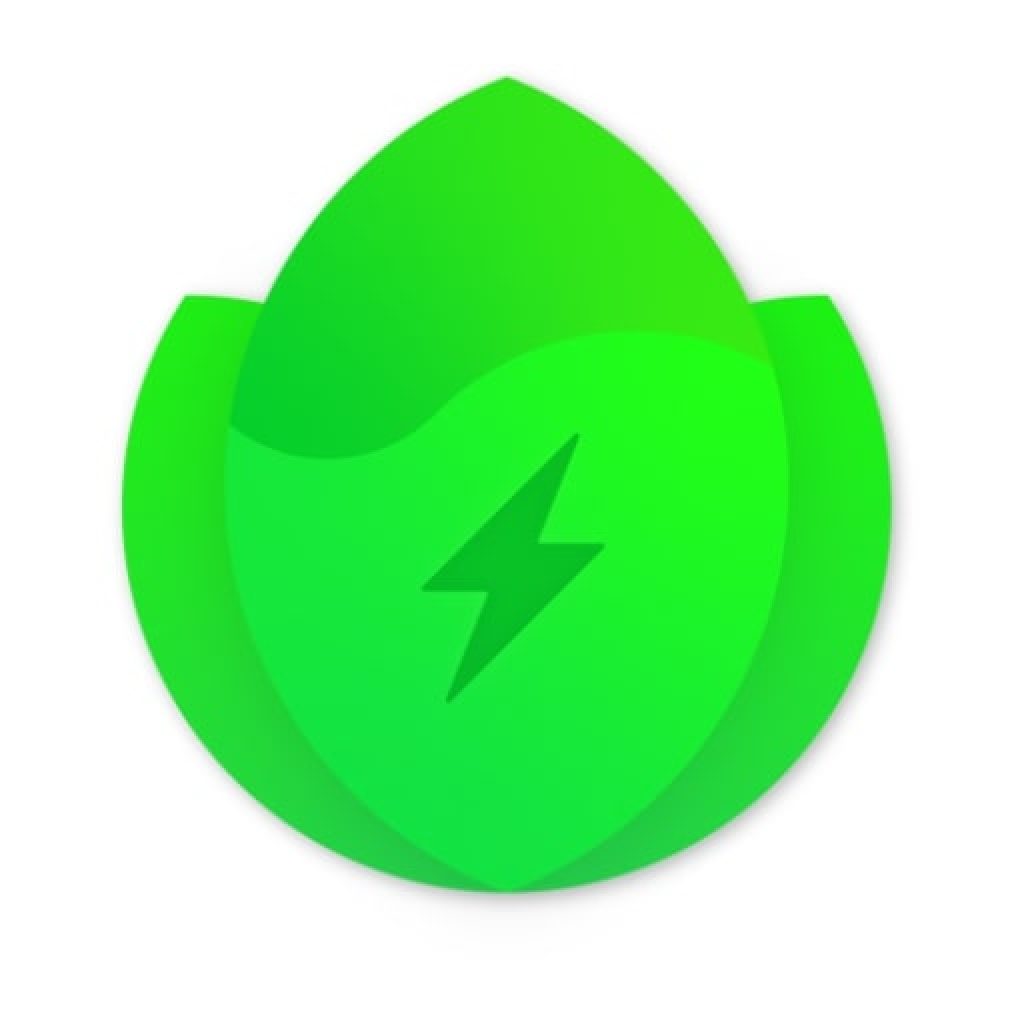 If you are seriously concerned about the battery health of your phone, you should definitely install Battery Guru. It gives you the information you need to improve battery performance and extend battery life in seconds.
You don't need any special skills or expensive specialists. It's all done automatically and the information is trustworthy.
At any time, you can find out what percentage of battery capacity is stored today. Get an accurate battery percentage and information about how each app affects the battery as a whole. This way, you can prevent a complete discharge.
You can run a deep check on features such as screen speed and deep sleep duration. Check the battery temperature and set alerts when it rises to dangerous levels.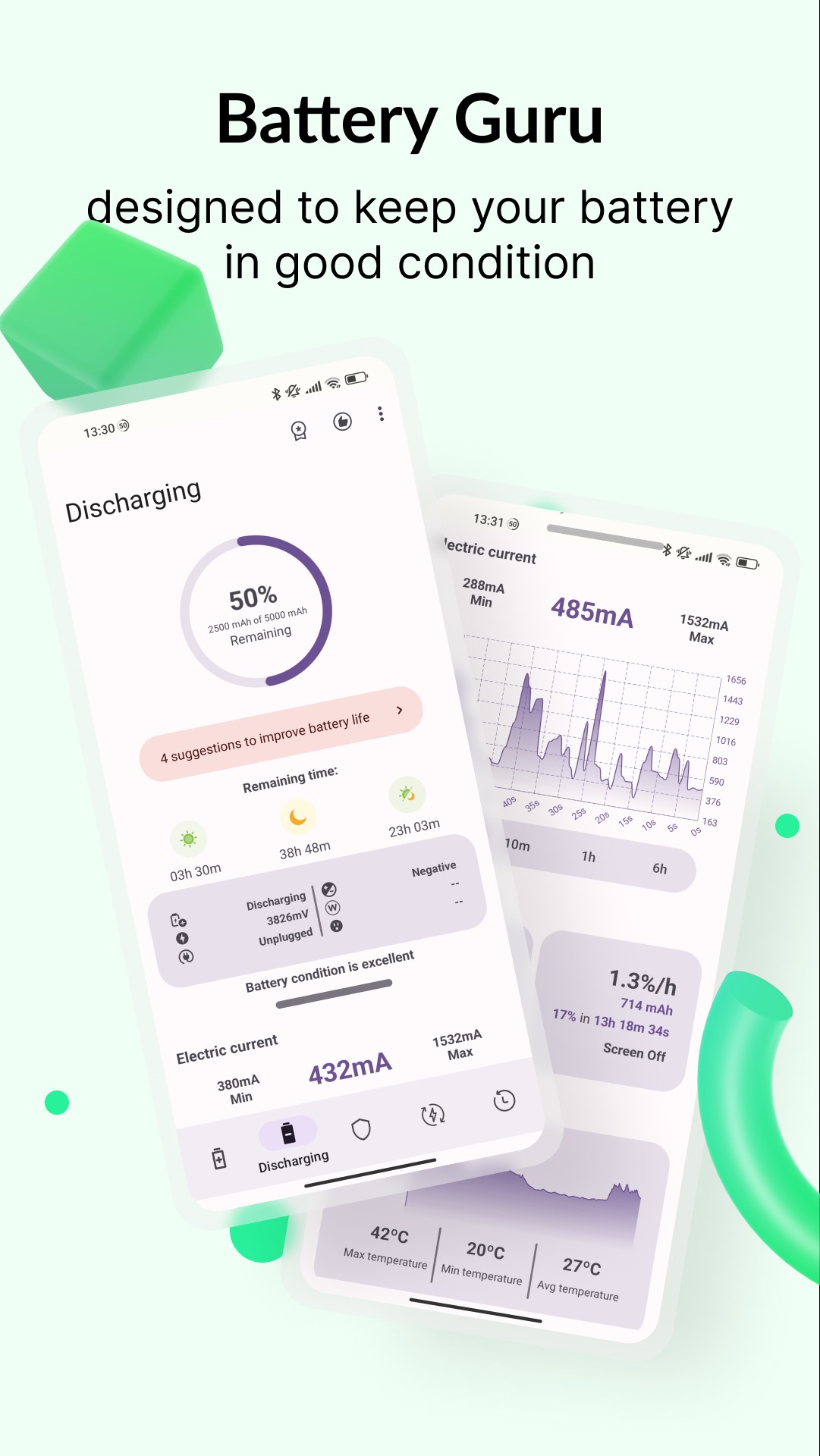 Stay up to date on what's happening with your phone with Battery Guru.

You may also like: 10 Best Always ON Display Apps for Android
GSam Battery Monitor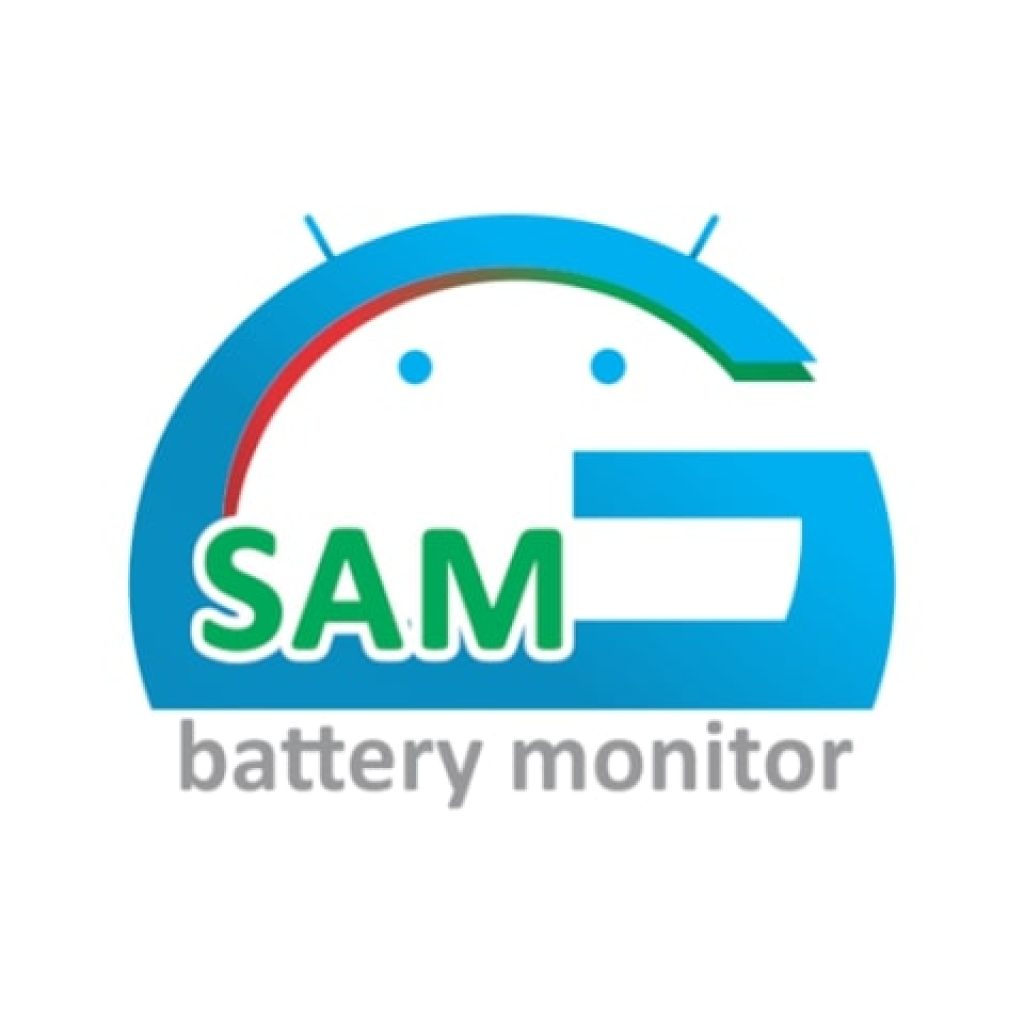 Find out what your phone's battery is doing with the GSam Battery Monitor app. This program is designed to monitor your battery health.
It helps not only to identify weaknesses, but also to make battery performance more productive. Monitor important indicators without taking your mind off your main activity.
Extra icons will appear in the main bar, which are essential for a closer look at battery performance.
Find out which apps are the most energy consuming. Optimize the performance of installed programs and protect the battery from premature failure. Get an unobtrusive notification every time you need to charge your phone. Now you can see the percentage of charge right on the home screen.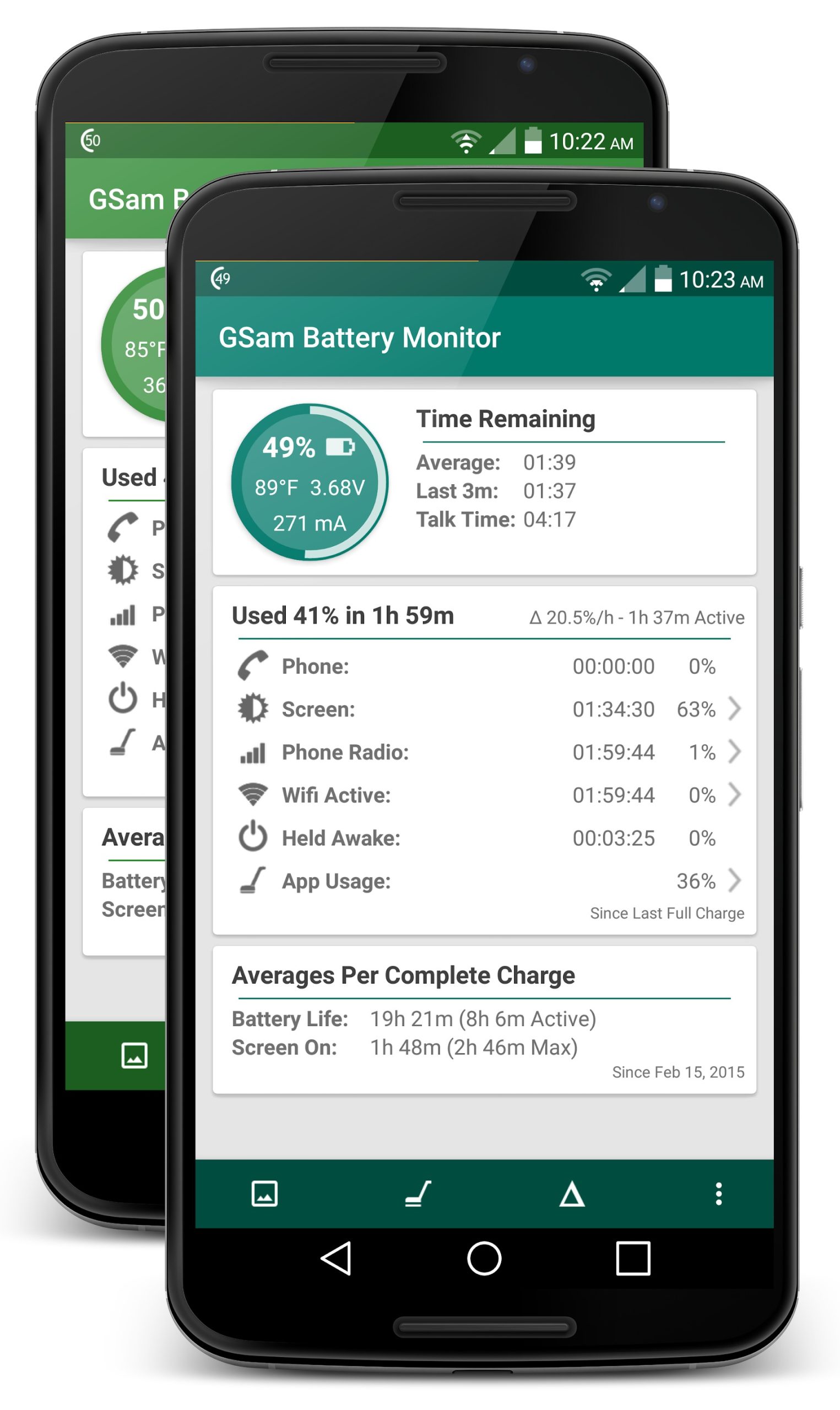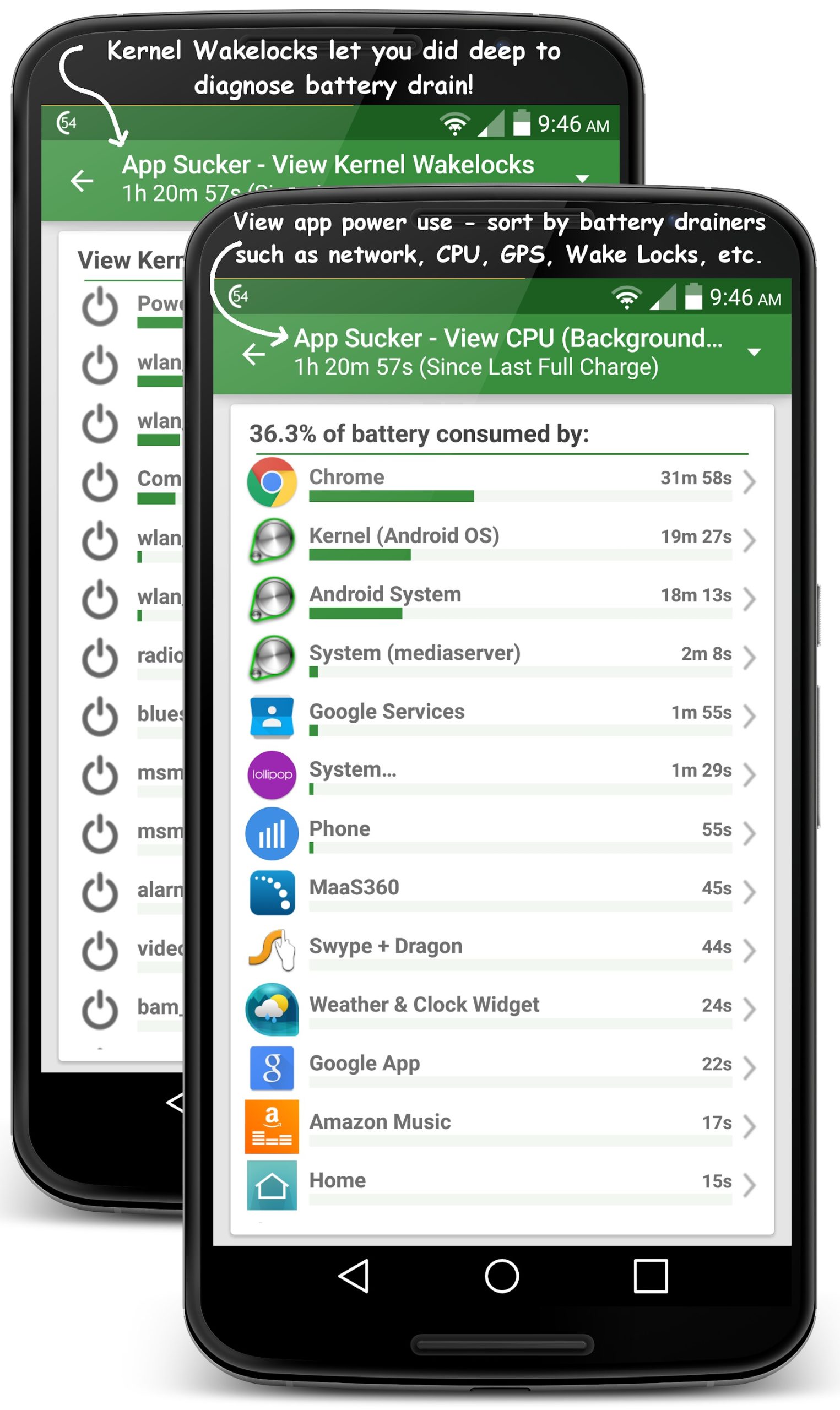 The app takes up less than 6 MB and is suitable for absolutely everyone. A fuller version has been developed for tablets for maximum user comfort.