Games in the genre of strategy offer users to achieve a particular goal, using their own skills of planning and determining the necessary tactics.
On mobile marketplaces, you can find a variety of games in this genre, from classic strategies, which first appeared on the PC, up to space strategies that meet all modern concepts. Yet, if you prefer to use logic and think about your next move, take a look at these best strategy card games for Android & iOS.
War Heroes: Strategy Card Game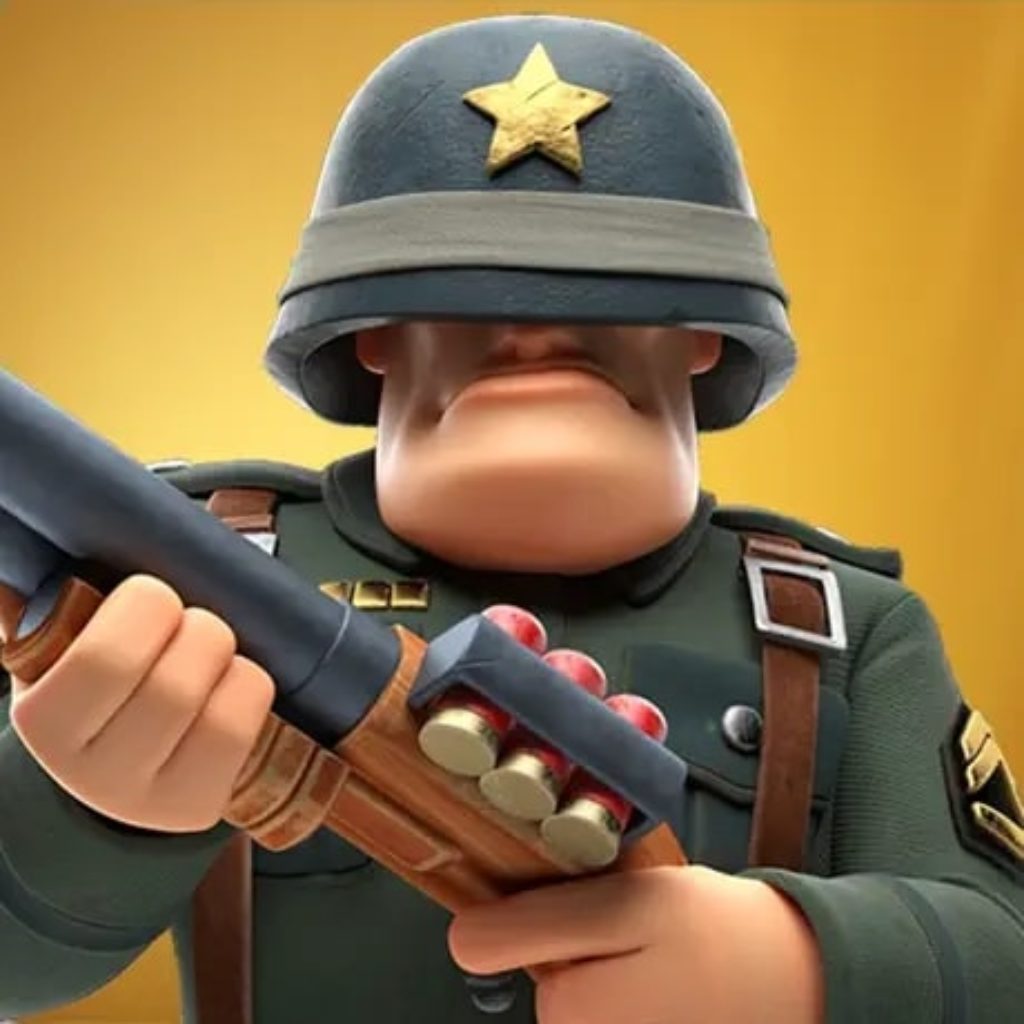 War Heroes is a military strategy game with an interesting storyline. You will be involved in military action as the game progresses. There are no turn-based battles that have long been boring.
Feel like a real commander of a battle army. Your skills and craftsmanship depend not only on the outcome of a single battle but the entire war.
The game features high-quality graphics and the unpredictability of events. Try to show your best side and inspire your warriors with the confidence to win.
War Heroes allows you to play with other users in online mode. A real opponent on the other side of the screen greatly increases the excitement of winning. You have at your disposal 25 different locations and a huge collection of weapons. Different types of troops, from infantry to tanks and snipers.
The more victories you score, the more opportunities you get to buy ammo and strengthen your army. Develop a battle strategy, use the skills and knowledge gained in real life, and gain valuable experience.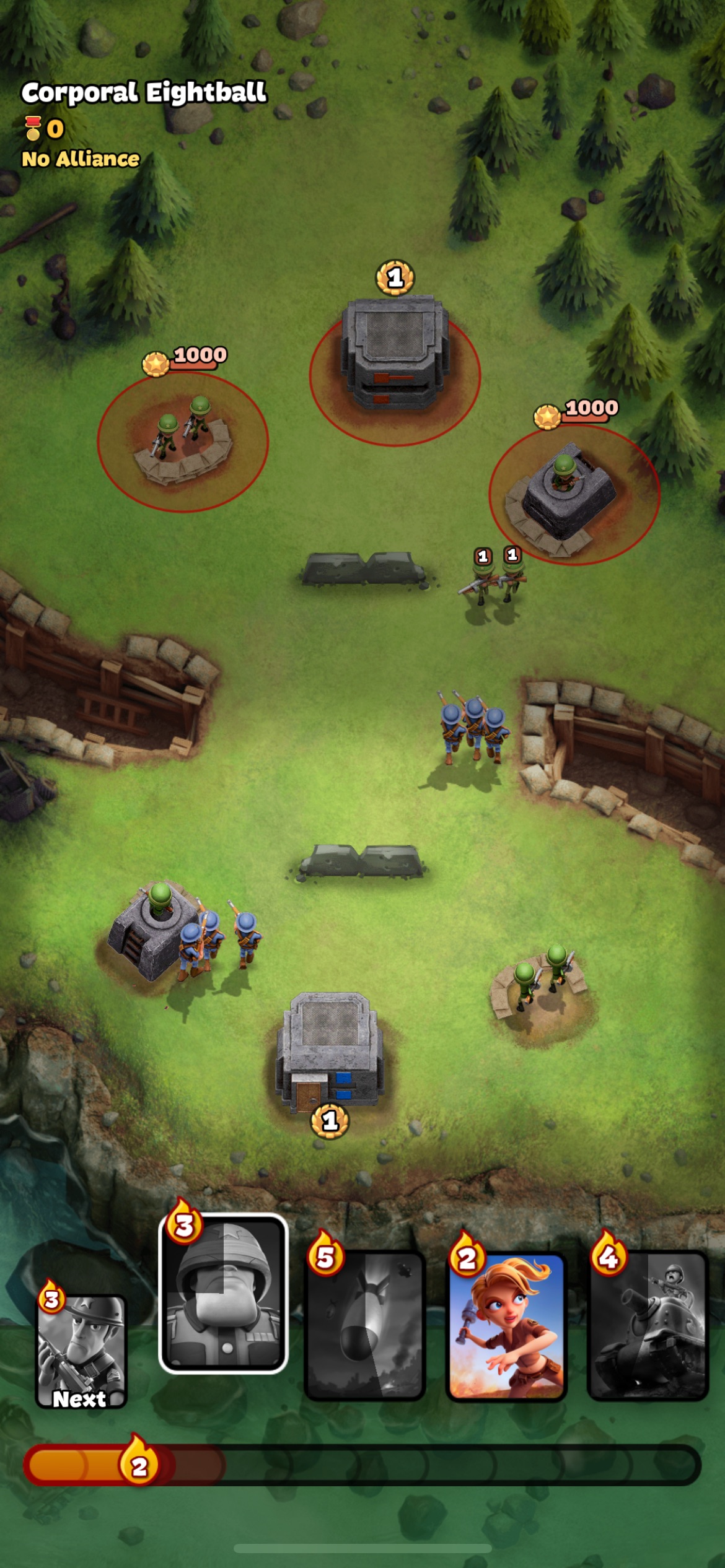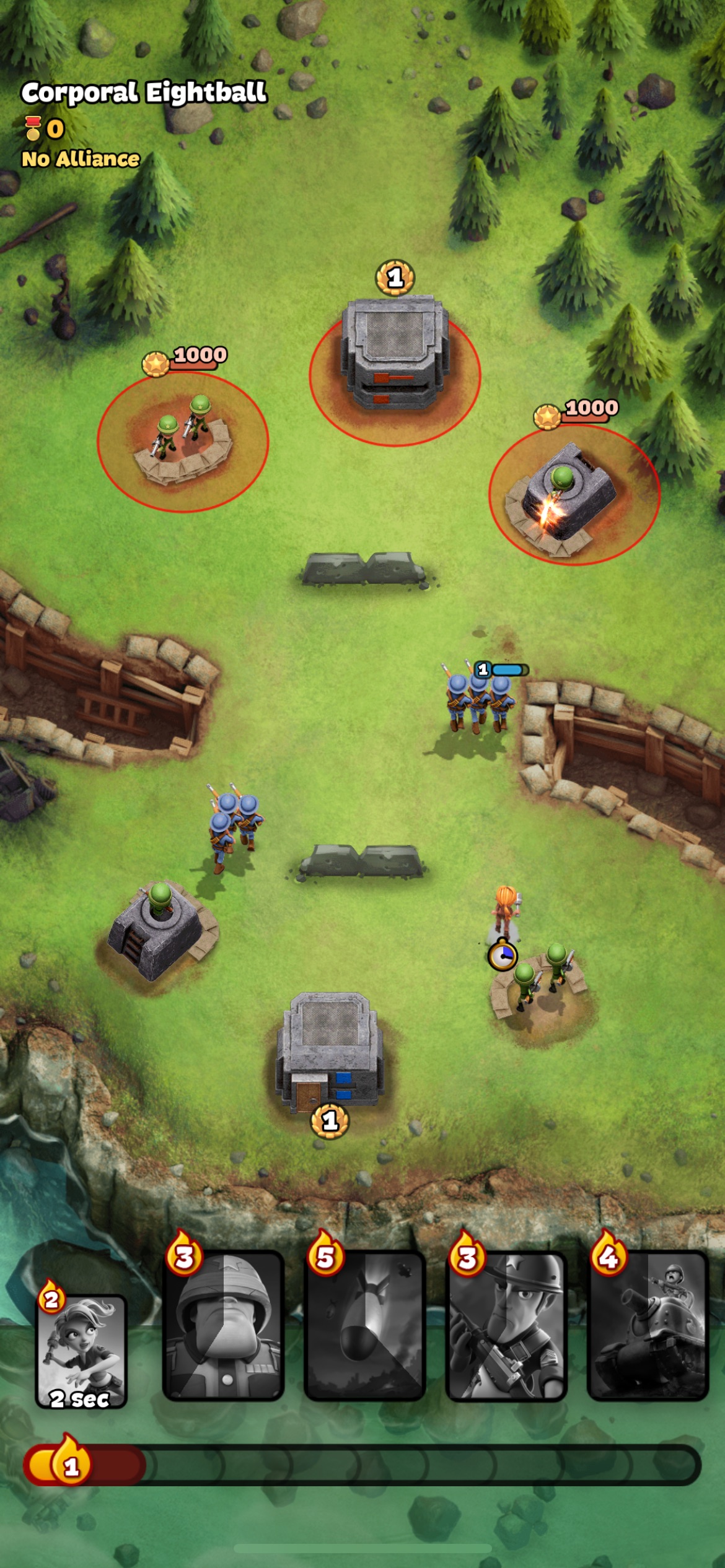 Due to the presence of military action, the recommended age of players is over 12 years old. War is a real art that can be mastered to perfection with War Heroes.


You may also like: 9 Best Naval Strategy Games for Android & iOS
Deal.III – Strategy Card Game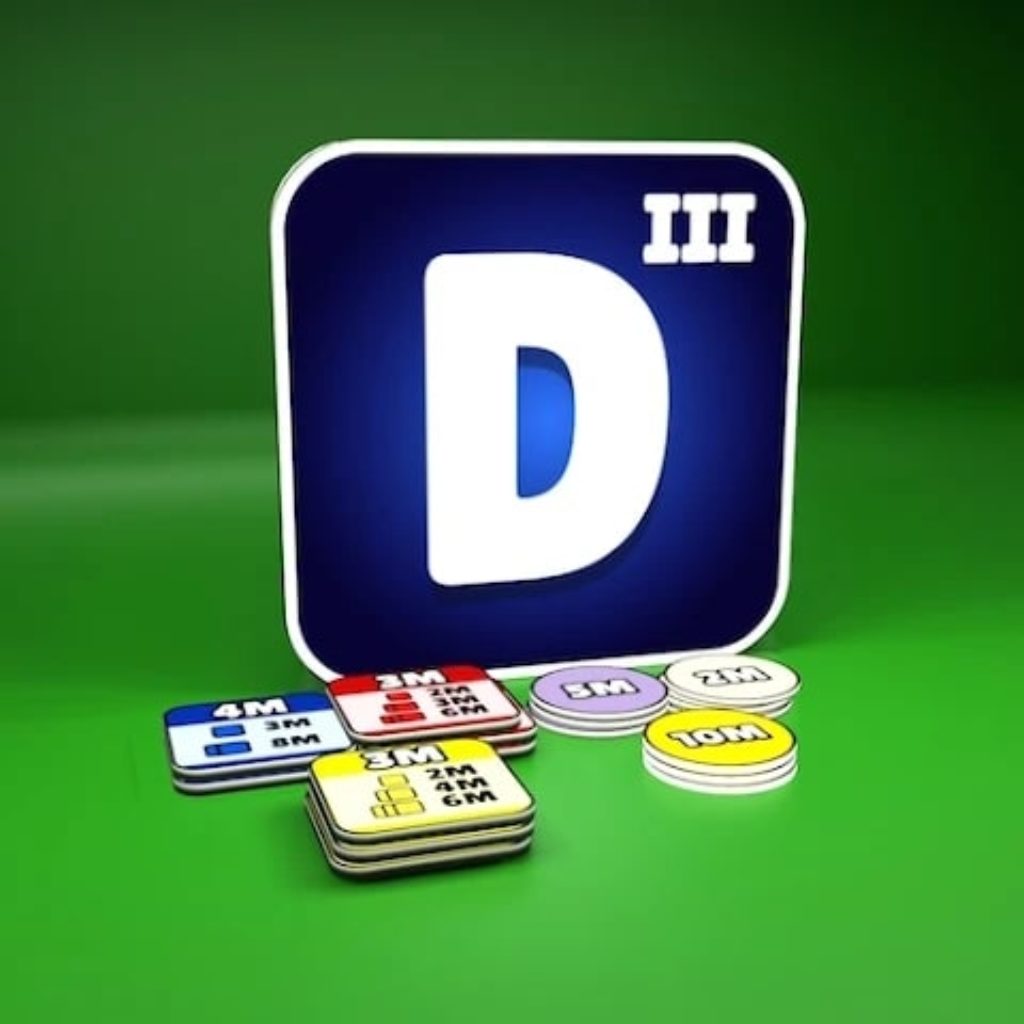 This virtual card game will help you pass the time while waiting or spend your leisure time in a fun and pleasant way.
Deal.lll is created for everyone who prefers unusual card games. Engage your logic, strain your memory, and beat your competitors.
This game is a strategy game, where every step affects the final result. Swap cards with other players and collect combinations and cards with the right properties.
One game does not take a long time: it can always be interrupted and continue from the right moment. Reach your goal faster than the competition.
Any goal can be customized as desired. This can be the number of sets or a certain amount of money in your account. Keep track of your results in the summary table. For convenience, each player gets a different color and a separate row.
The rules are simple enough. You start the game with 5 cards. One turn adds 2 cards. The maximum number of moves is 3. After that, you need to take action (change cards, discard unnecessary cards.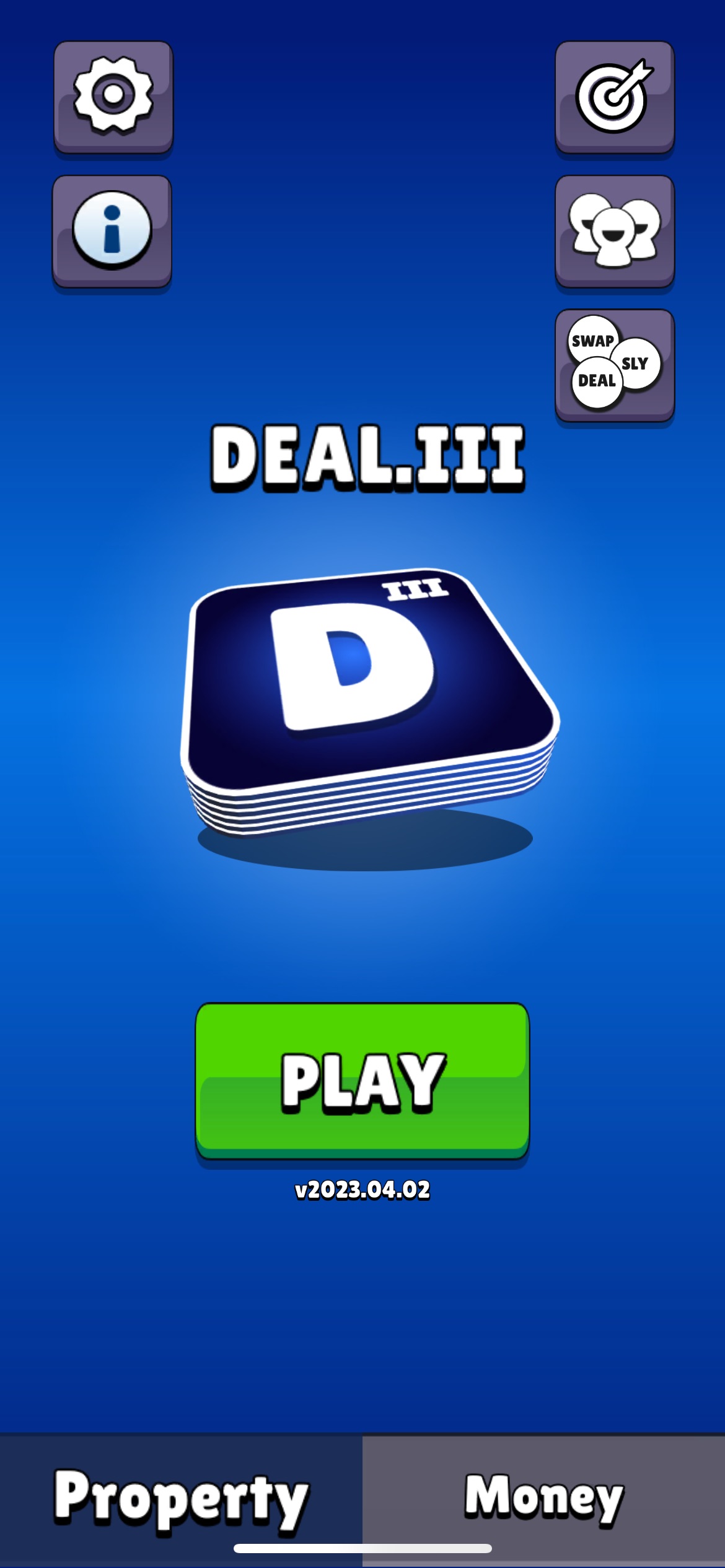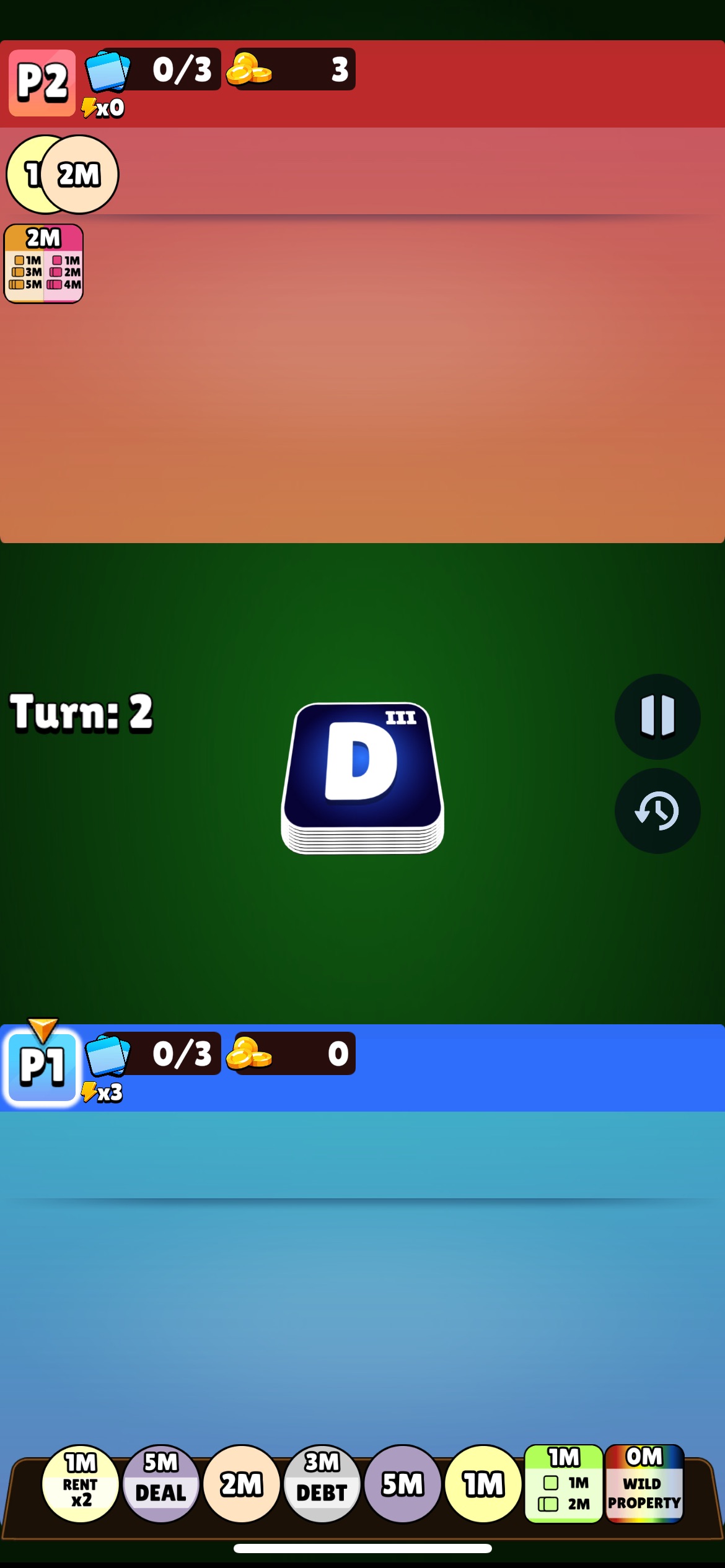 Wild cards have extra properties: you can move them around the screen without the "move" option, or even skip a turn. All cards are divided into 3 categories: money, real estate, and action. Play against the computer or choose a real opponent. If you make a mistake, you can always undo your action.


Card Guardians: Rogue Deck RPG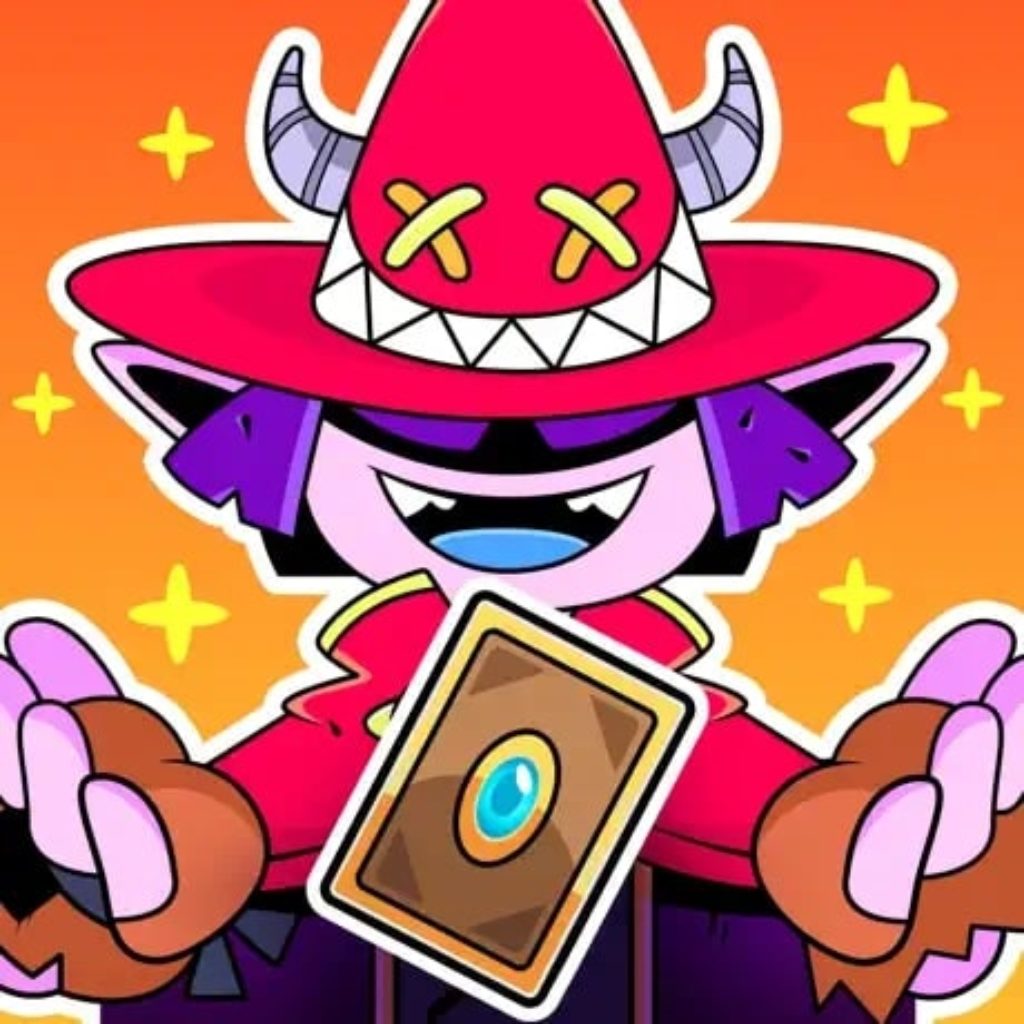 Chaos Day has arrived when the guardians of the fantasy world of Valentia will have to take up arms. Card Guardians is a new-generation strategy card game without predictable steps and boring animation.
It captivates from the first minutes with an extraordinary storyline and thought-out characters. You have to show your stamina and save the world from evil forces once again.
Assemble a powerful deck of cards to defeat the enemy. Be on your guard: the forces of Chaos are growing stronger every day. This is not an easy task that only a professional can cope with.
You must free all of the kingdoms of Valencia from invaders. To do so, you must collect an invincible set of cards. If you lose a battle, there is always a chance to try again. With each successful battle, you will replenish your card collection with the necessary pieces to use later for the decisive battle.
Animations and fun characters will amuse adults and children alike. Card Guardians is available on electronic devices with Android 5.1 and above. There are no age restrictions here, as the card strategy game has a cute and kind plot.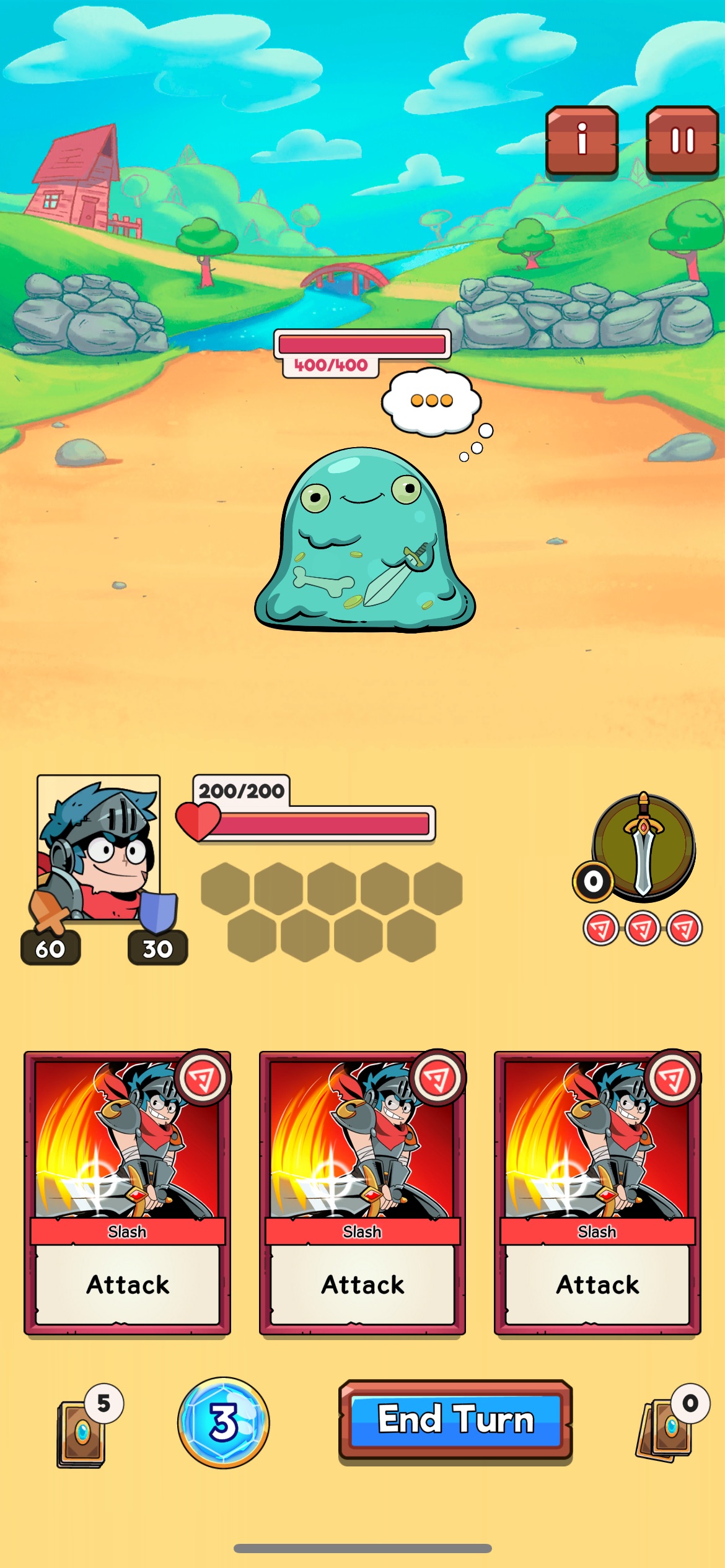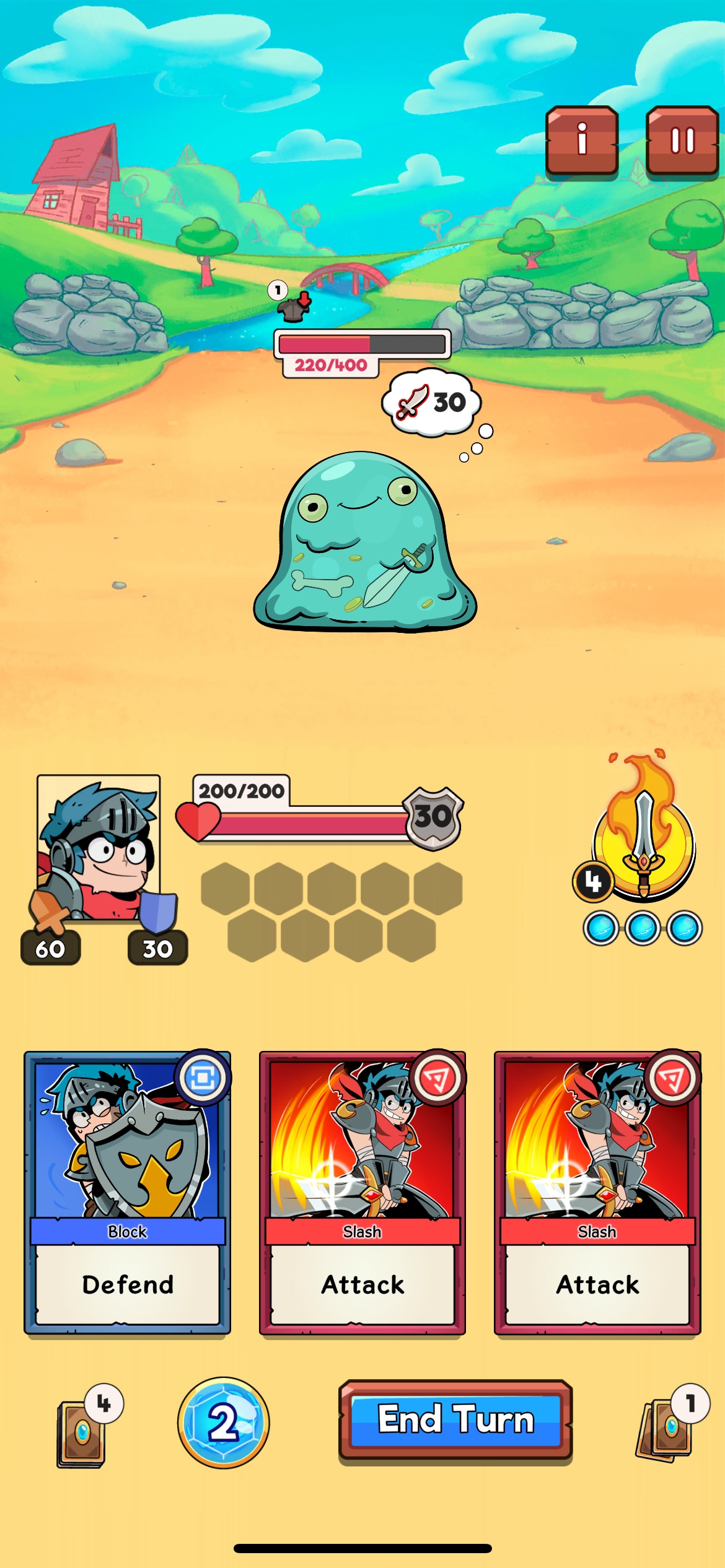 The game is free to reach and does not require registration. If you want to speed up your victory, you can buy some items for real money.


Cards, Universe & Everything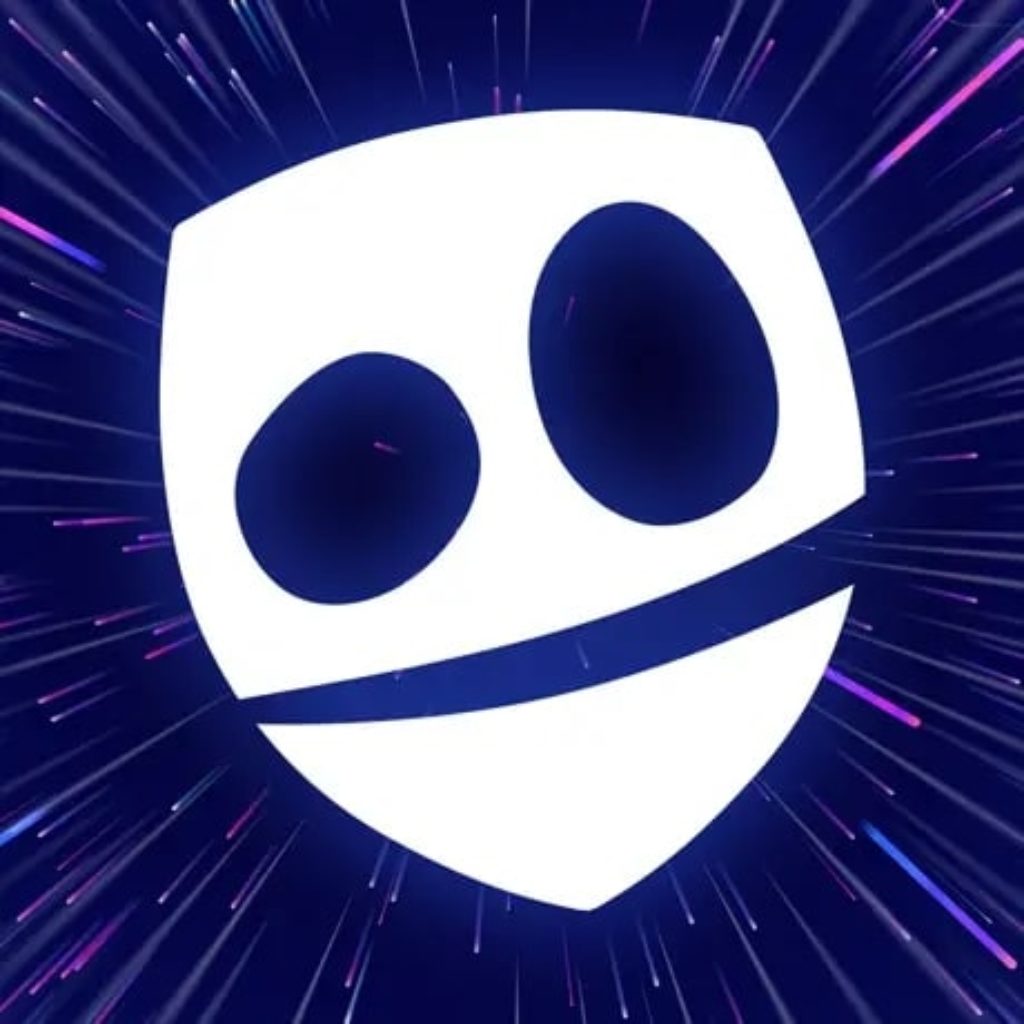 A whole universe of card strategies in one app is waiting for you. Build unique collections, use cards for your chosen strategy, and smash enemies in all universes.
Cards, Universe & Everything is loved by millions of players around the world. This game has an unusual design and almost unlimited possibilities. The collected collections are admirable and can bring their owner a phenomenal victory.
All eras known to mankind are collected here. Choose your favorite from Jurassic Park, and let Napoleon fight at your side.
Use Houdini's magical skills to defeat other players perfectly. Don't forget the power and might of the Egyptian and ancient Greek gods. Fantastic duels, unpredictable outcomes, and lots of fun right after installing the app.
Your strategy will get harder and stronger with each battle. Weigh the pros and cons before making a decision. CUO contains quiz elements to make the game more dynamic. Learn unusual facts about your characters and use their strengths to your advantage.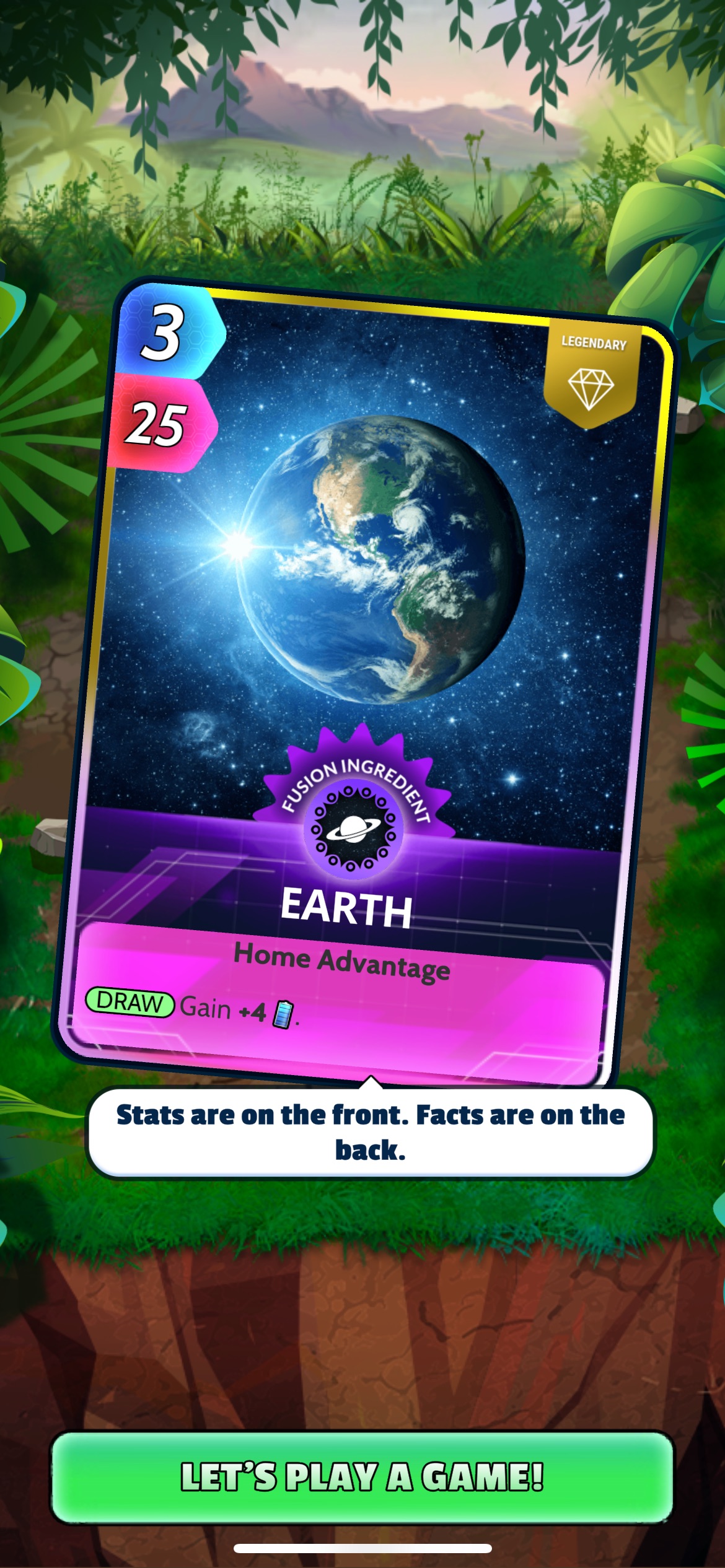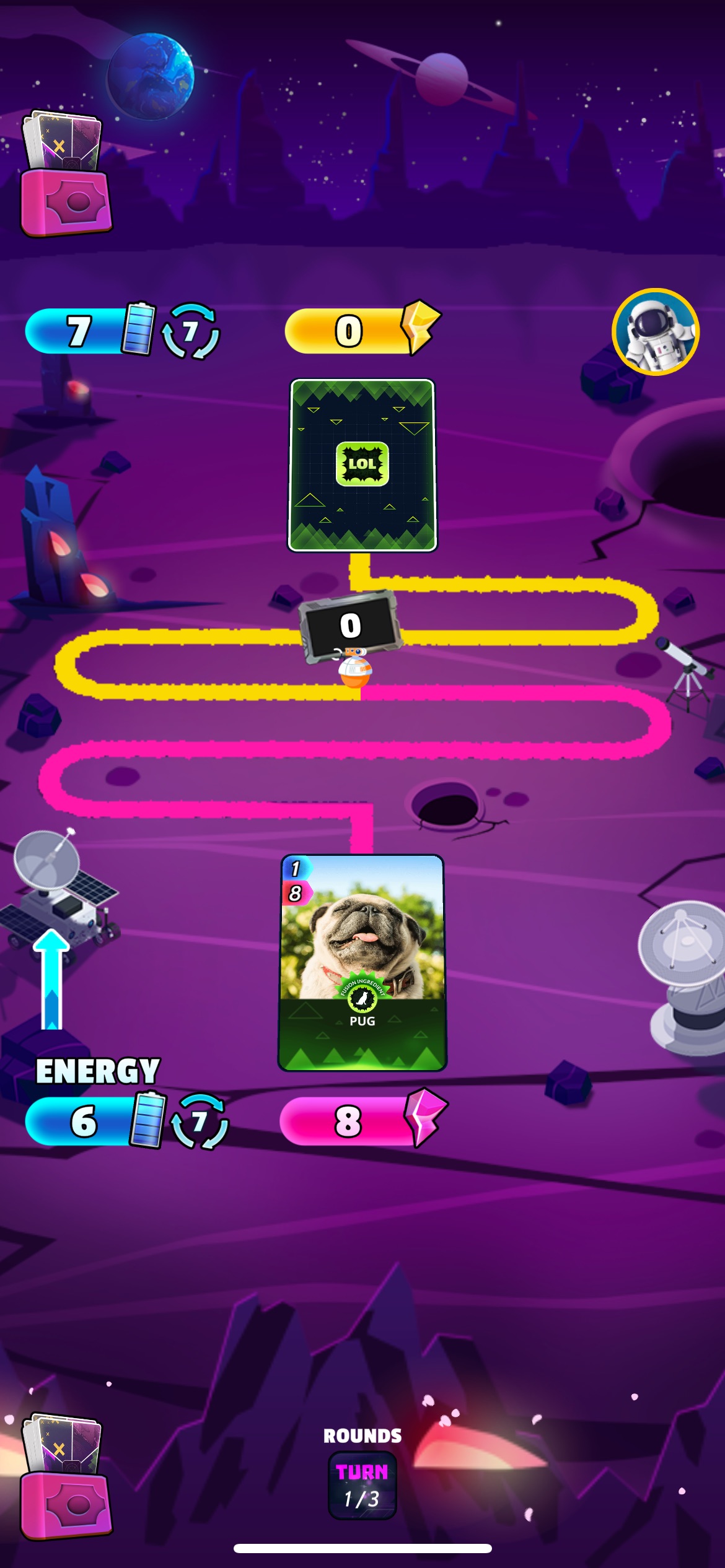 Every week there are big battles that bring power and fame. Take part by yourself or with friends. The higher your name in the standings, the more opportunities open up to you.


GWENT: The Witcher Card Game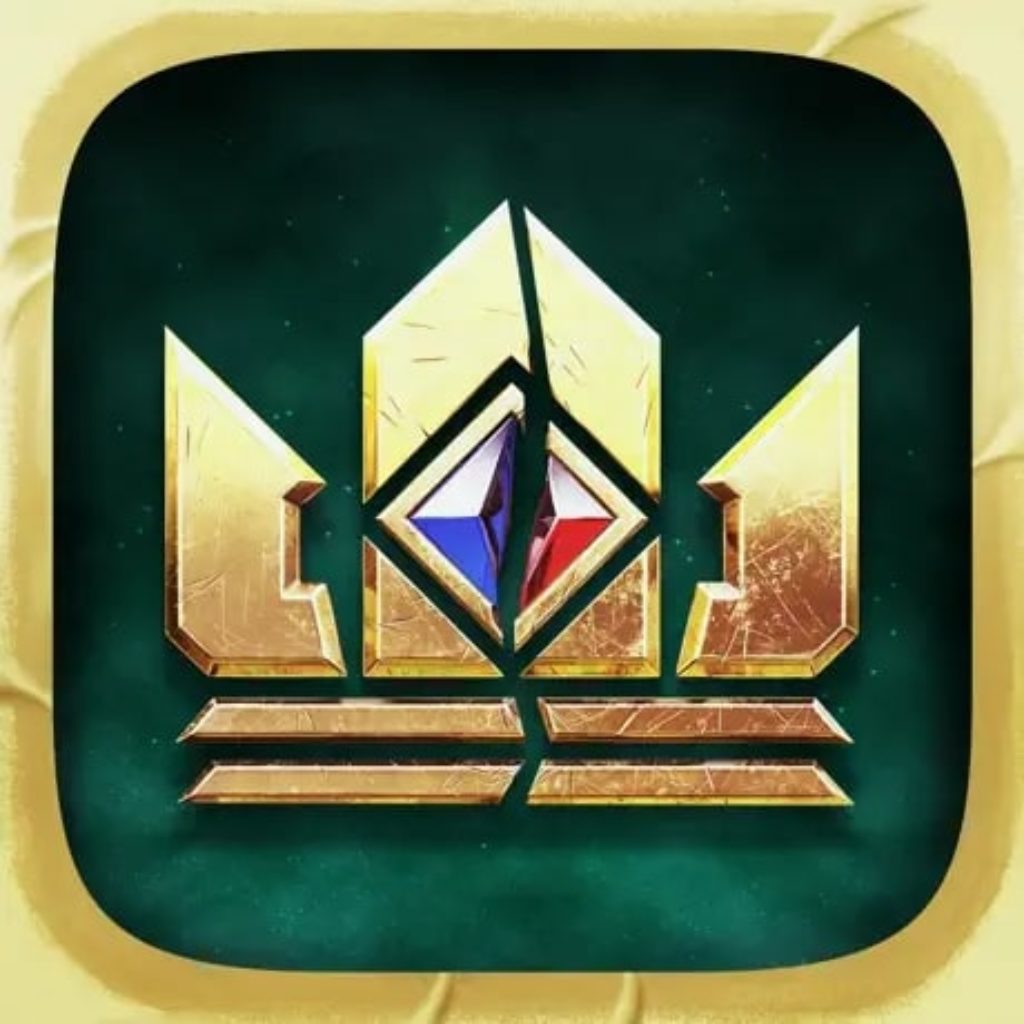 Fans of the saga of the same name will have a real pleasure in passing the card game GWINT: The Witcher. Right on your phone you will discover a whole world based on the fantastic work.
The main advantages of the game: are simple and clear rules, fascinating stories, and unreal graphics.
This game has already exceeded a million downloads and is only gaining momentum. Face off in a brutal match with other participants, and prove your right to win.
Use powerful spells to improve the outcome of the duel. Build your own unique collection of the rarest cards. Continue your journey in the company of the famous characters of The Witcher.
Even with the most favorable scenario, it is difficult to predict the outcome of the duel. Both you and your opponents can always use tricky tricks and deceptive spells.
All the graphics of the card game is detailed and created by hand by professional artists. Enjoy unrealistic views and changing locations. Choose any game mode that suits the moment. Turn on a quick battle or fully enjoy the combat.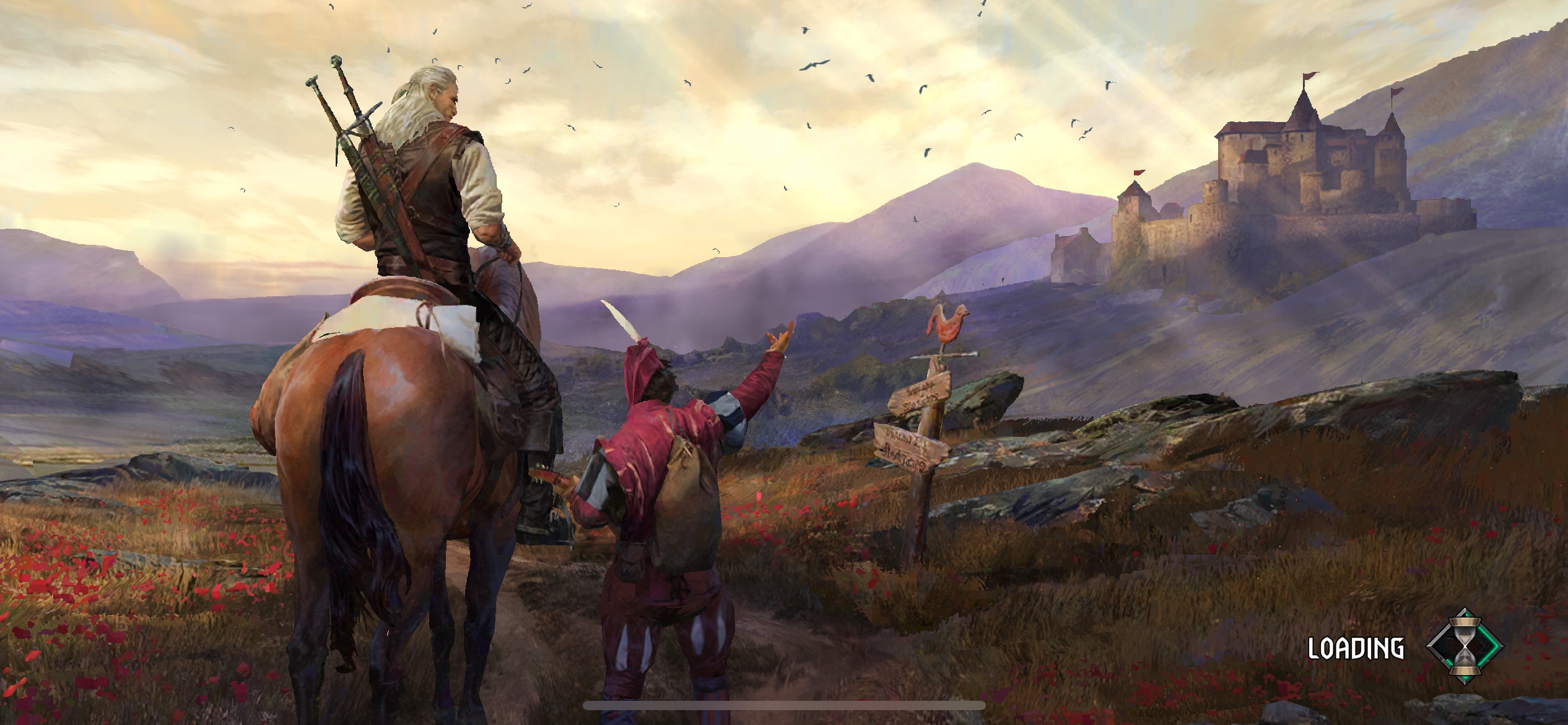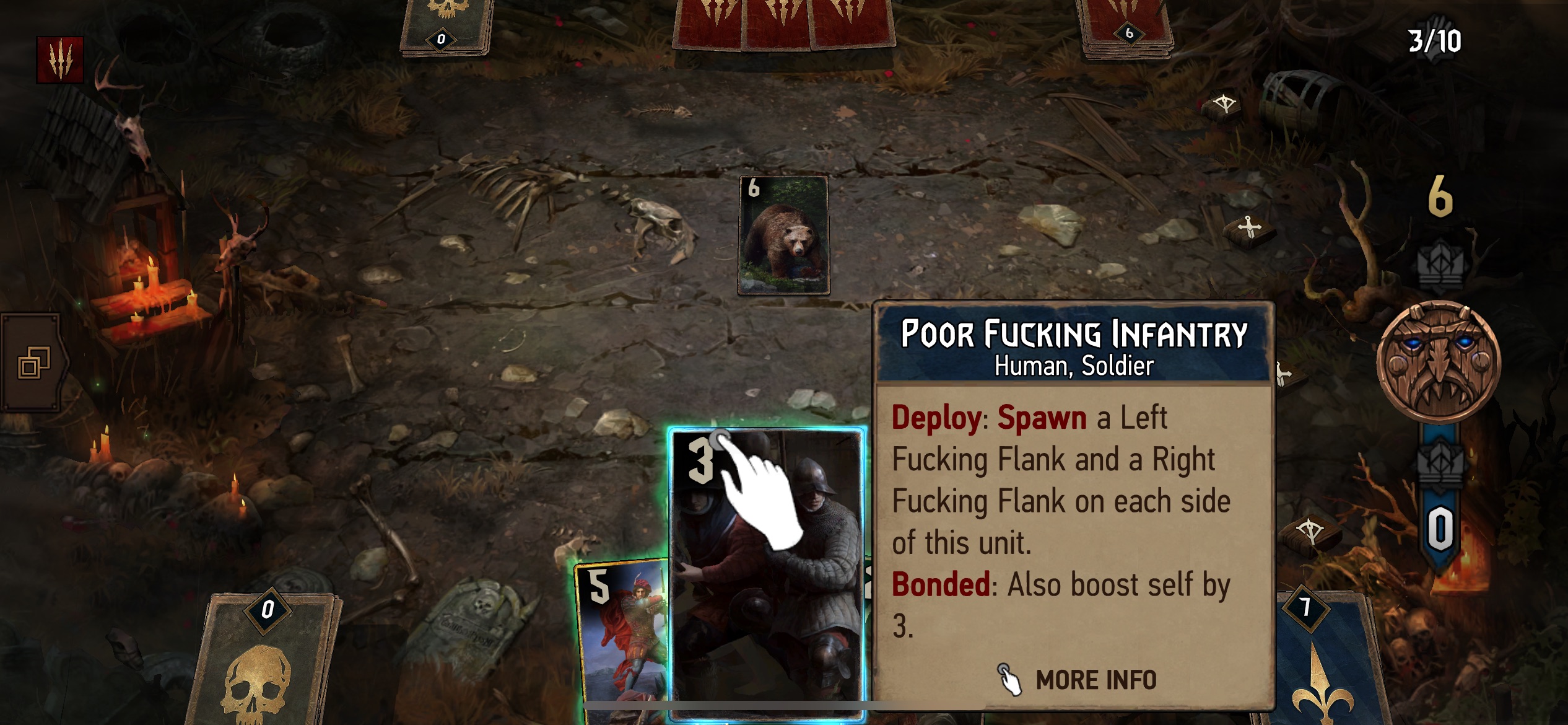 The goal of the game: get the largest number of points and outscore your opponent. Join the community of card games and "The Witcher" without commitment and complicated actions.


Legends of Runeterra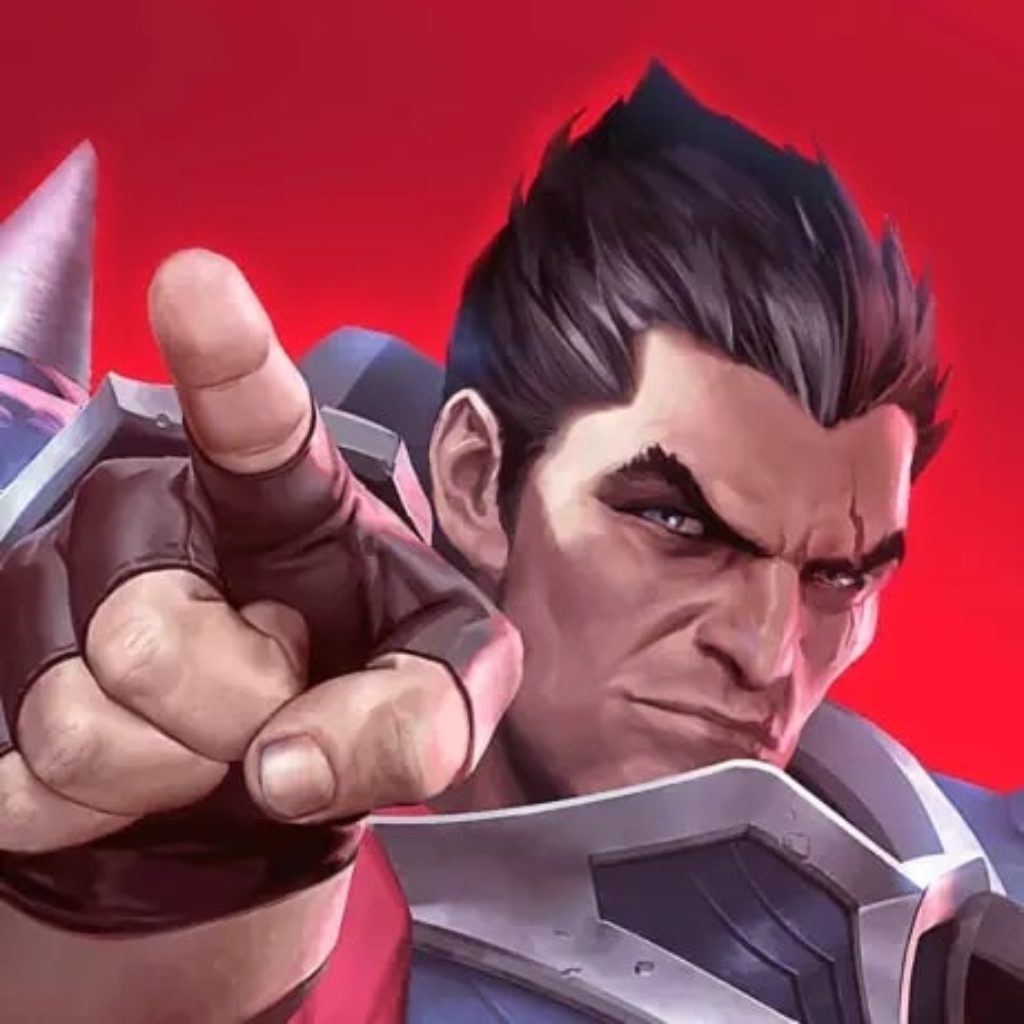 Challenge yourself in the legendary strategy game Legends of Runeterra. This mobile version takes your breath away with fabulous characters, a magical story, and card battles.
Use your collection of battle cards to smash your opponent. Every step counts here. The card battle and its outcome depend on the players' skills and the ability to combine cards.
Each hero can be improved: this happens automatically with every battle won. The skill crest indicates the high level of the champion and his combat skills.
Choose champions from 9 regions of fantastic Runterra. Each of them demonstrates their skills and achievements. Use the right combination to enhance positive qualities and close weaknesses.
You can use a huge number of cards, the total number of which increases every day. Don't forget that as you progress, your enemies gain strength as well.
A working strategy is essential to your victory. Desirable cards can be obtained for free or purchased within the game. Here only you decide what your collection will look like.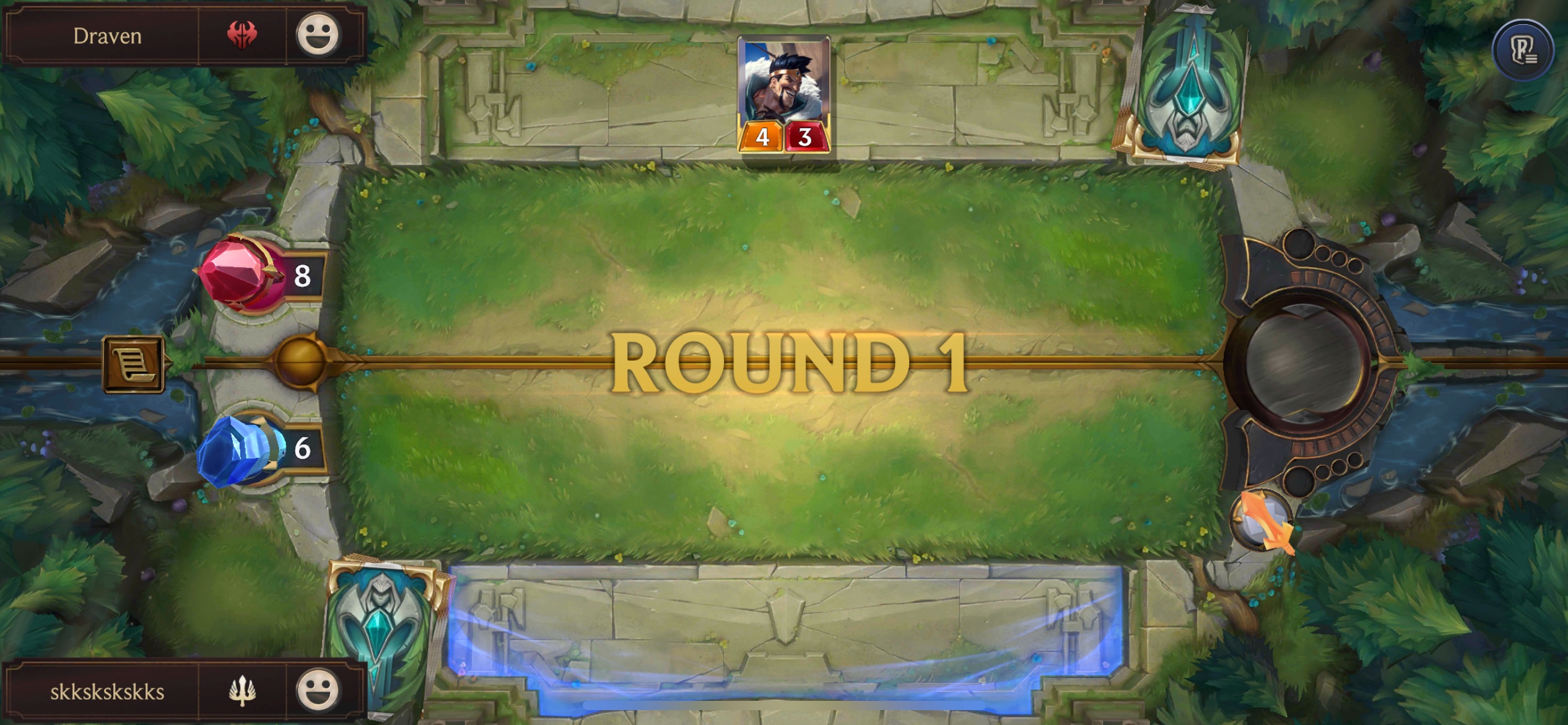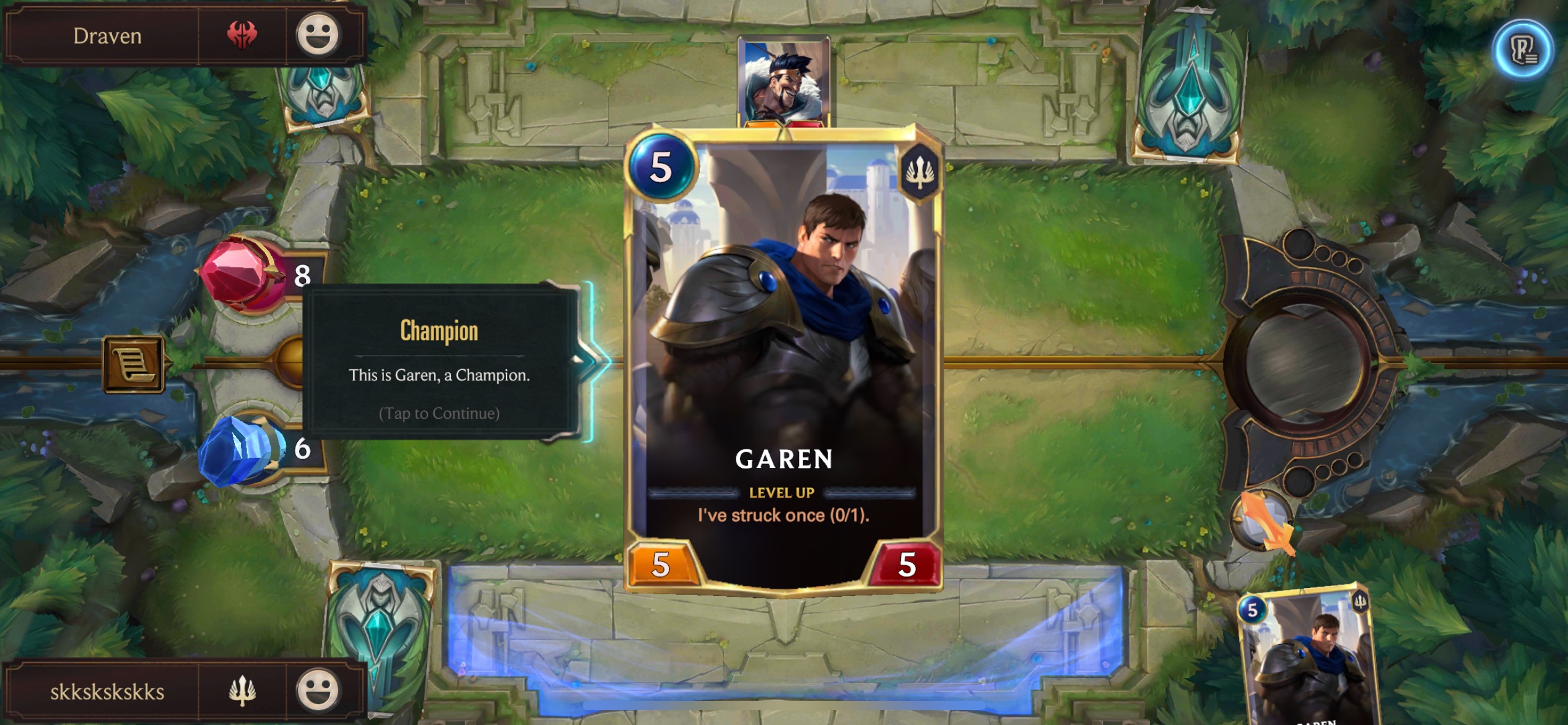 More than 10 million players from different countries take part in this test of endurance. They have one thing in common: a love for quality card strategies and League of Legends.


Card Heroes: TCG/CCG deck Wars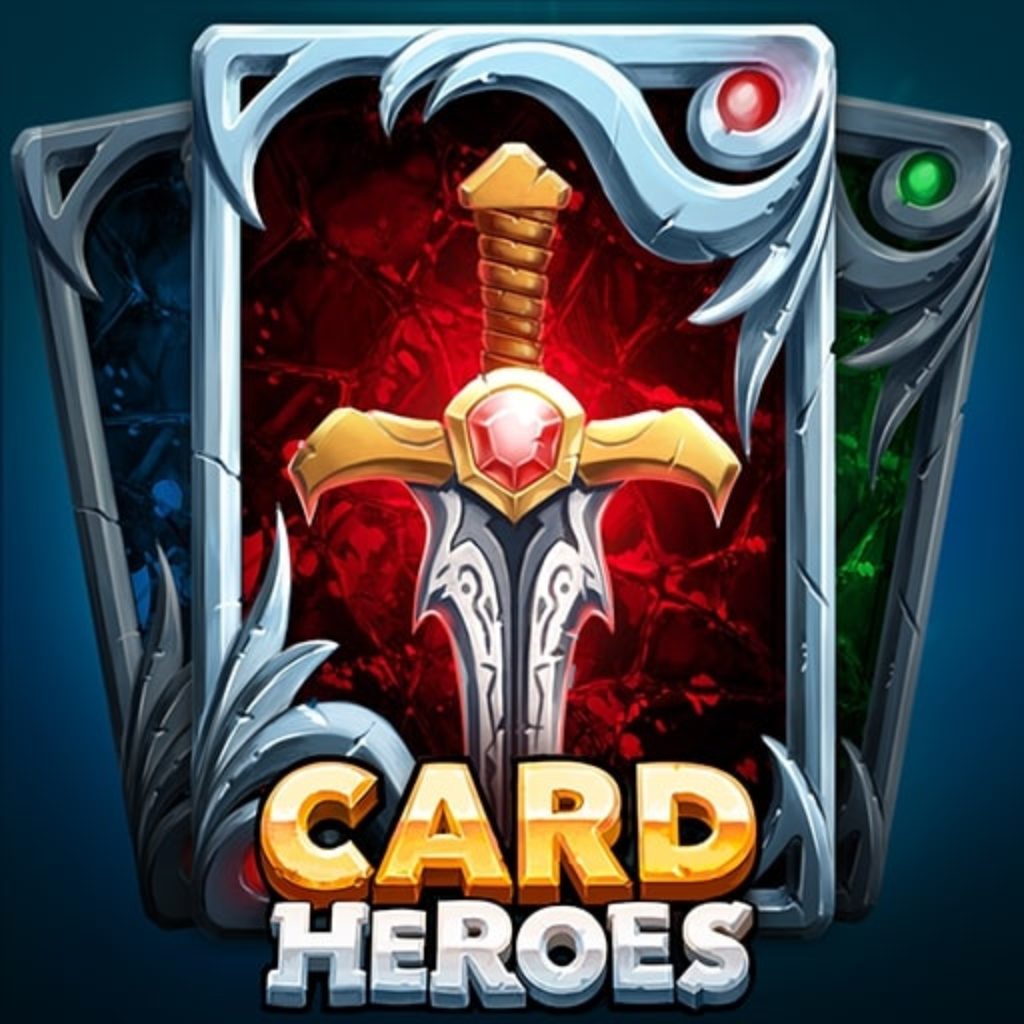 Have you tried the virtual strategy game from Skytec.Games? Incredible graphics, dynamics, and high speed of events. Extraordinary characters and colorful views will be just a prelude to the epic battle in Card Heroes.
The main rule is to win by gathering a unique collection of cards. Help your heroes gain glory and freedom. Create winning combinations, achieve your goals, and earn trophies every day.
Each battle holds many secrets. Earn experience, unlock chests, and solve puzzles. You'll have to face off against a troll, a sorcerer, and a Viking. Get your hands on a viper, an assassin, or a healer.
Each champion has strengths and weaknesses. A lucky combination will help increase the strength of several characters many times over. In this game, luck takes a back seat. Rely on your intuition and test different approaches to win.
Defeat the inhabitants of the sea depths and dark gorges. Unlock new locations and arenas. The game allows for fast and dynamic battles: you need no more than 3 minutes for each round.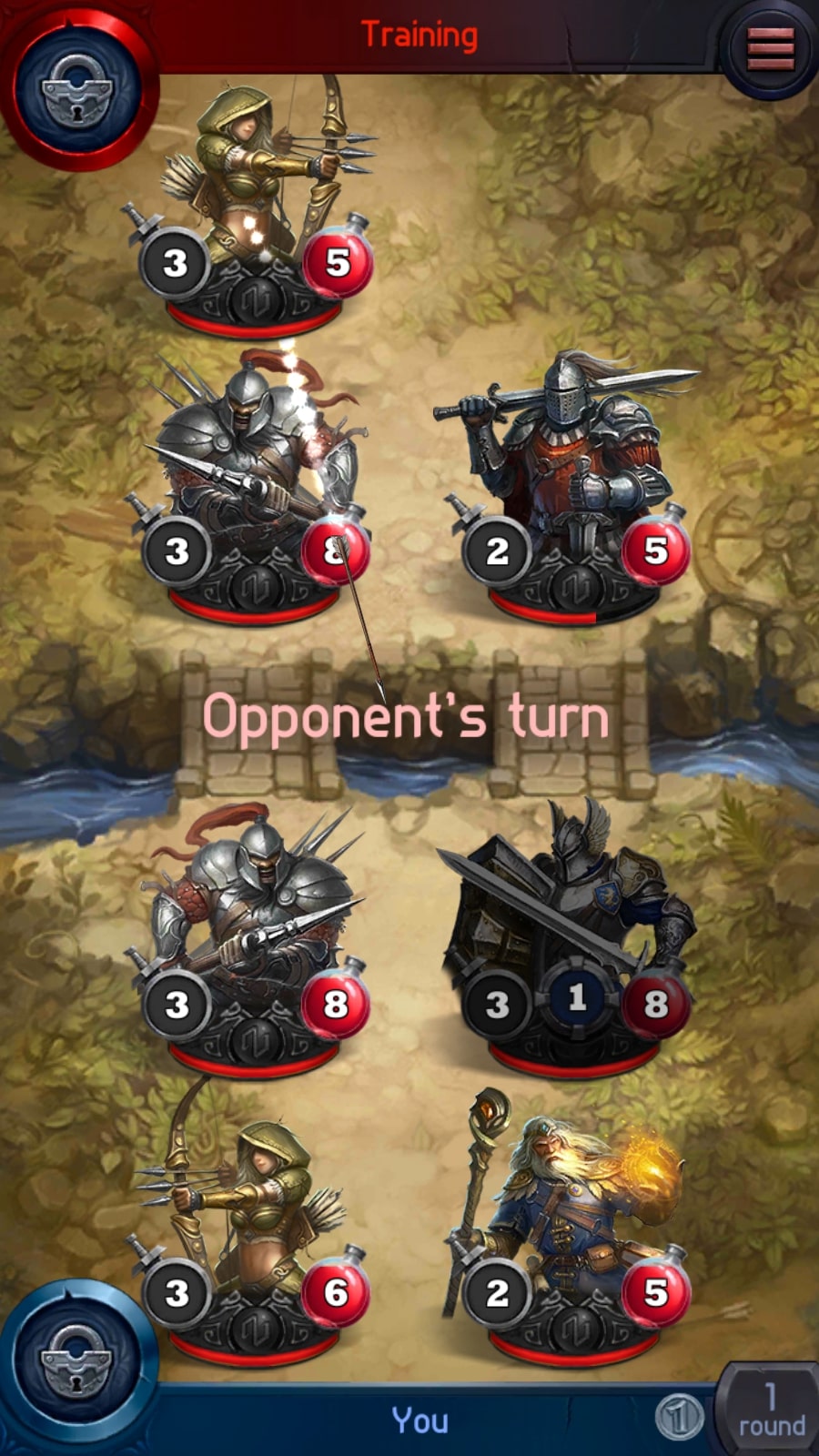 Become a legend in Card Heroes: Fight against dangerous opponents and form a coalition of friends and like-minded people. A free virtual card game is available right now.

Shadow Deck: Magic Heroes CCG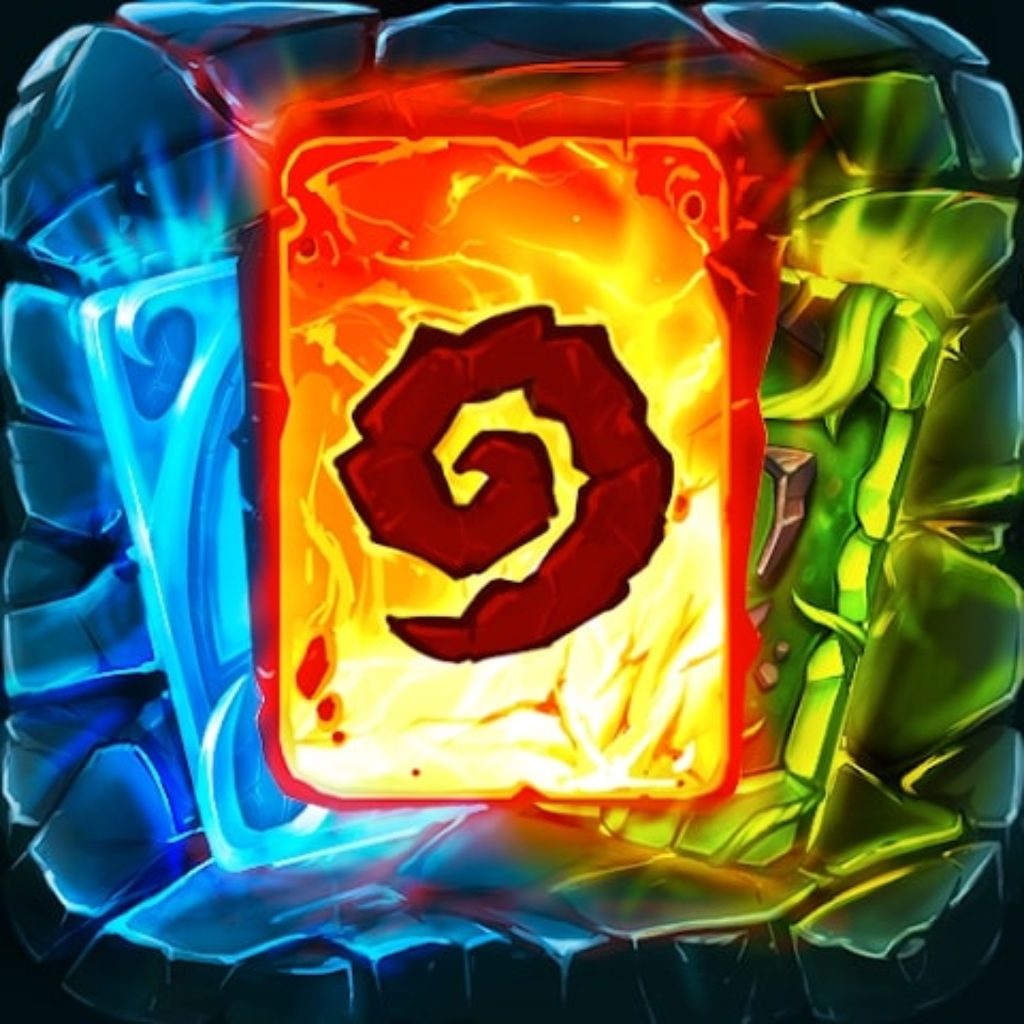 Find yourself in the lair of the legendary monster. Enlist the support of your friends in the challenging battle of Shadow Deck: Magic Heroes CCG.
This card-themed game has millions of fans. It's easy and fun to play. Real adventures in the world of magic and fantasy await you here. Your card deck is a tool for a fair battle and victory.
Collect cards with champions and give battle to the creepiest monsters. All heroes are divided into races. Each of them has their own unusual abilities.
Knowing this fact, you can learn how to make invincible combinations from the cards that are available. The game is constantly being updated and the deck is growing.
Move forward, gain experience, and earn points. Gradually you will unlock more lands and master different arenas. Your tactics must be thought out, just like in a real war.
In Shadow Deck, the usual game is supplemented by magical characters with detailed descriptions of their capabilities. Participation in daily quests allows you to increase the number of points received and improve the chances of your victory in the future.
Become a true professional: open up new horizons and battlefields, come up with the best strategy, and use maneuvers and tricks in a hopeless situation.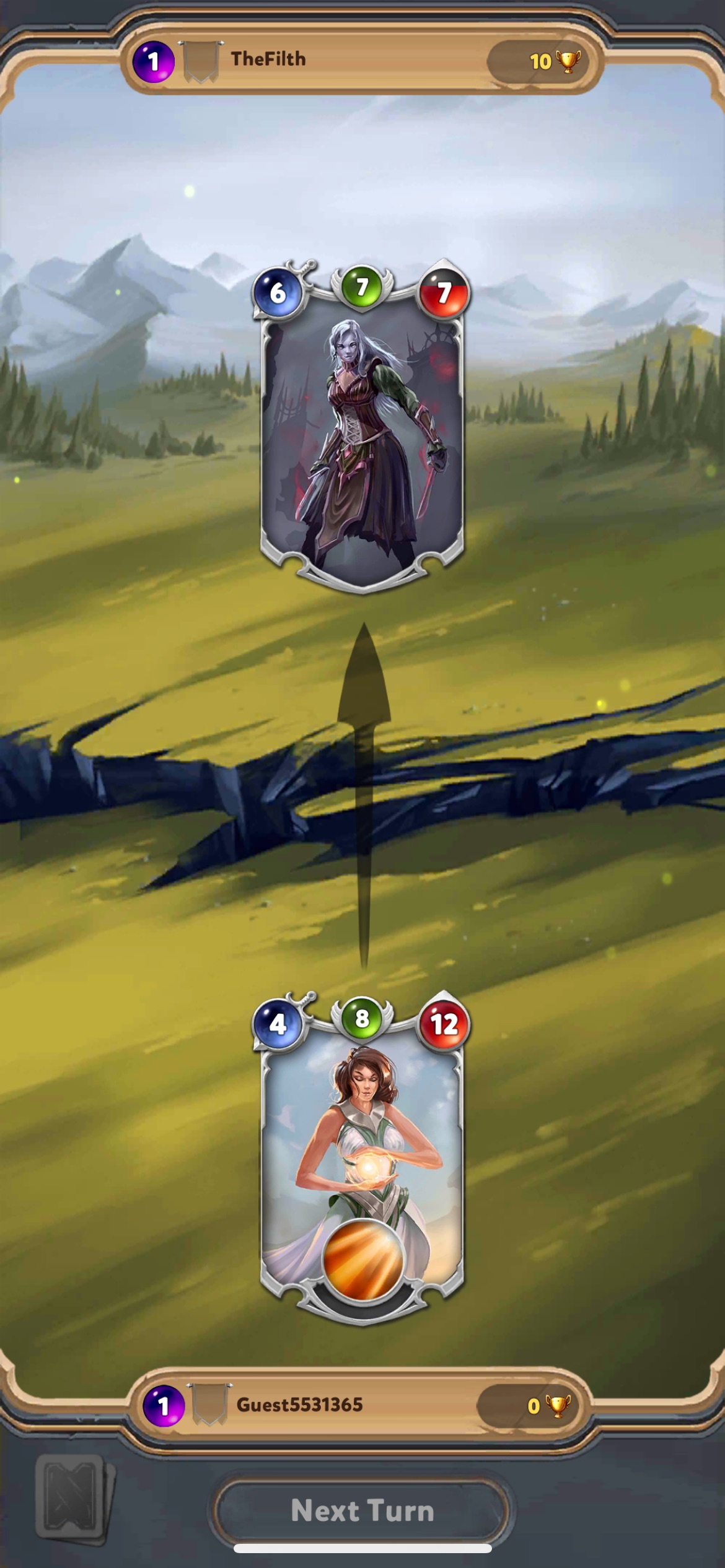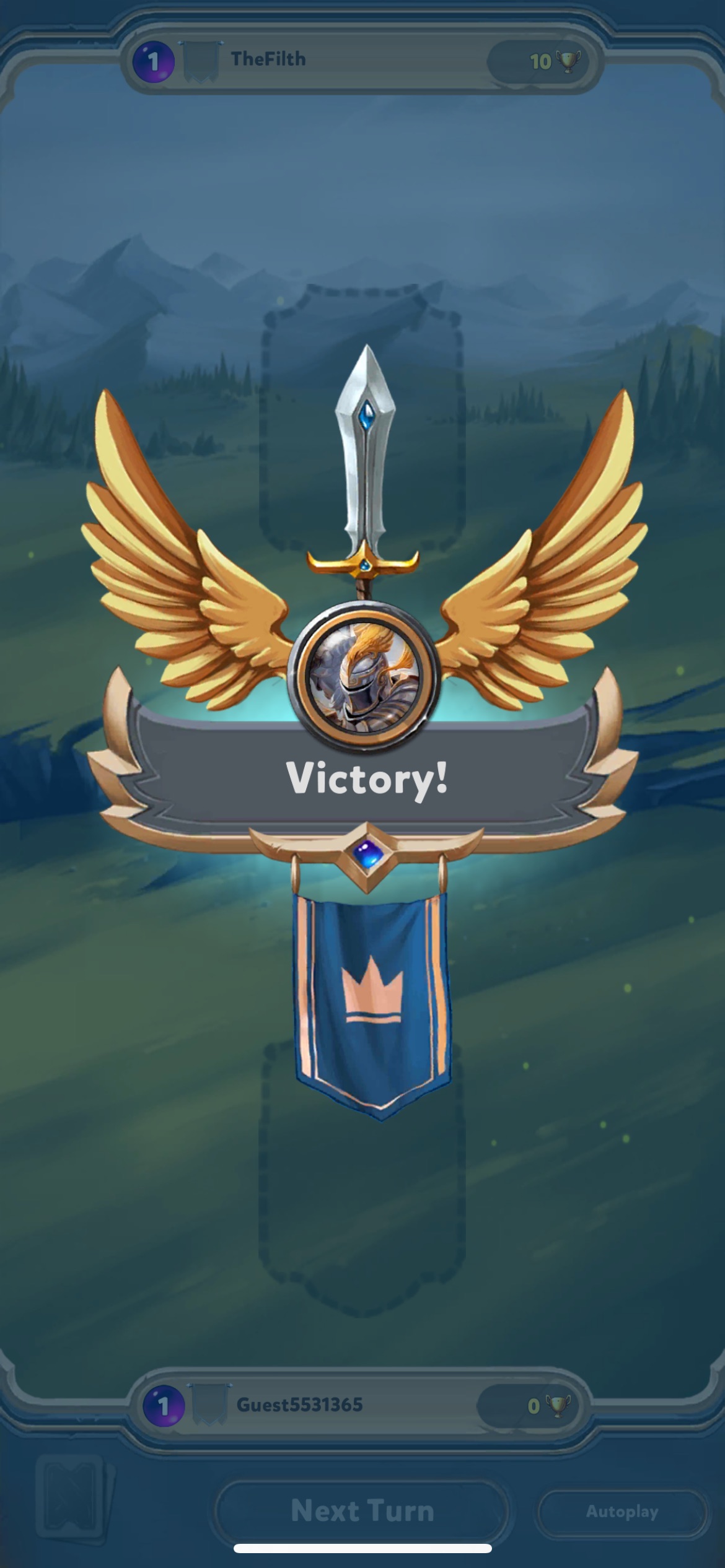 This game of vast possibilities and fantastic heroes that never get bored. Take part in battles with your friends or colleagues to master the next level of card battles.


You may also like: 9 Best NFT Strategy Games (Android & iOS)
Dungeon Tales: RPG Card Game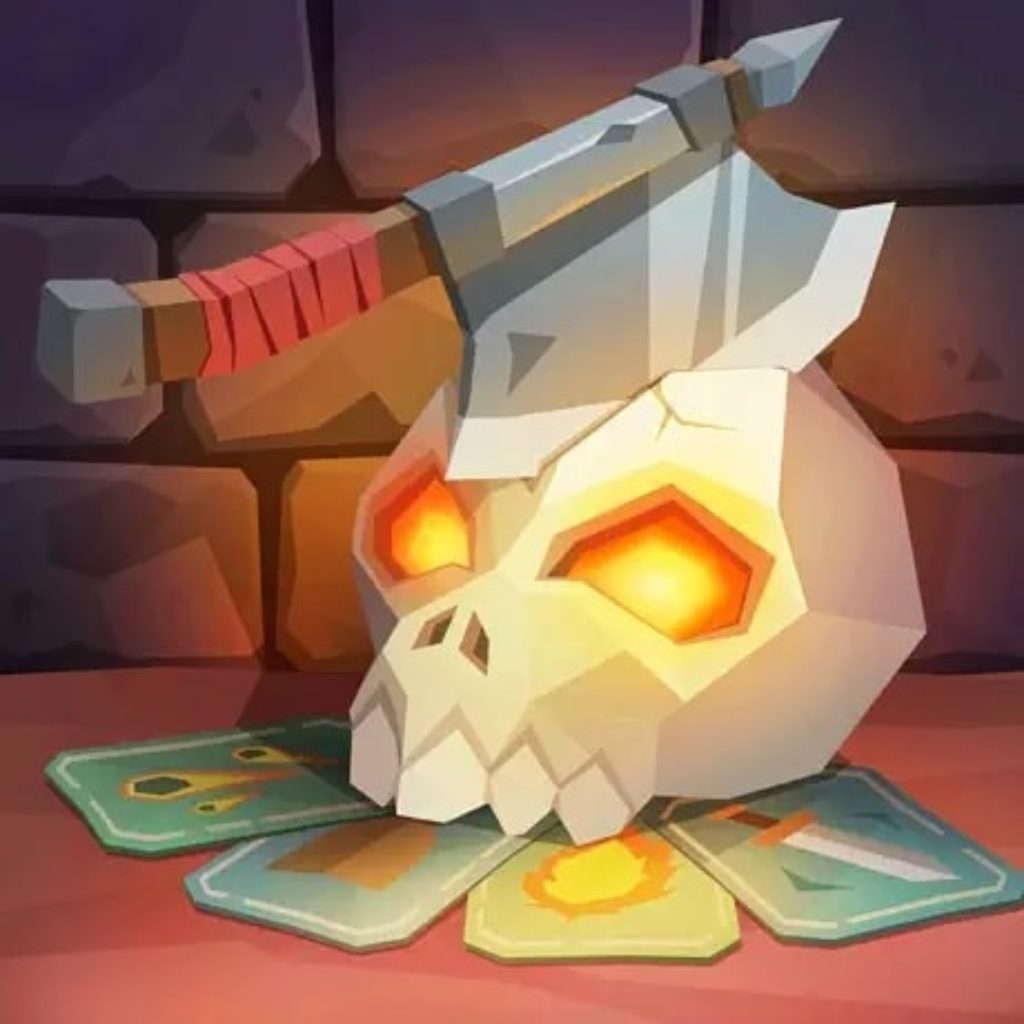 Do you want to plunge into a world of dungeons and scary mysteries? Try a magic potion, and spend an evening in the company of spooky creatures.
Dungeon Tales is a mobile role-playing game. Use the cards that happen to be in your deck. Here you will find the most unusual inhabitants of the dungeons.
Thanks to the colorful characters and the mysterious atmosphere the battle will be epic. This game requires diligence and attention.
Use the cards as they are meant to be used: combine and trade them to get a valuable collection. Let your opponents envy your talent.
You will have to go to your goal alone. Unlock cards as you go, and get valuable trophies. You may be the one lucky enough to find an ancient treasure. Dungeon Tales is literally changing before your eyes.
There are no primitive steps or random maps. To become successful, you need to get to know all the characters in detail and create great combos.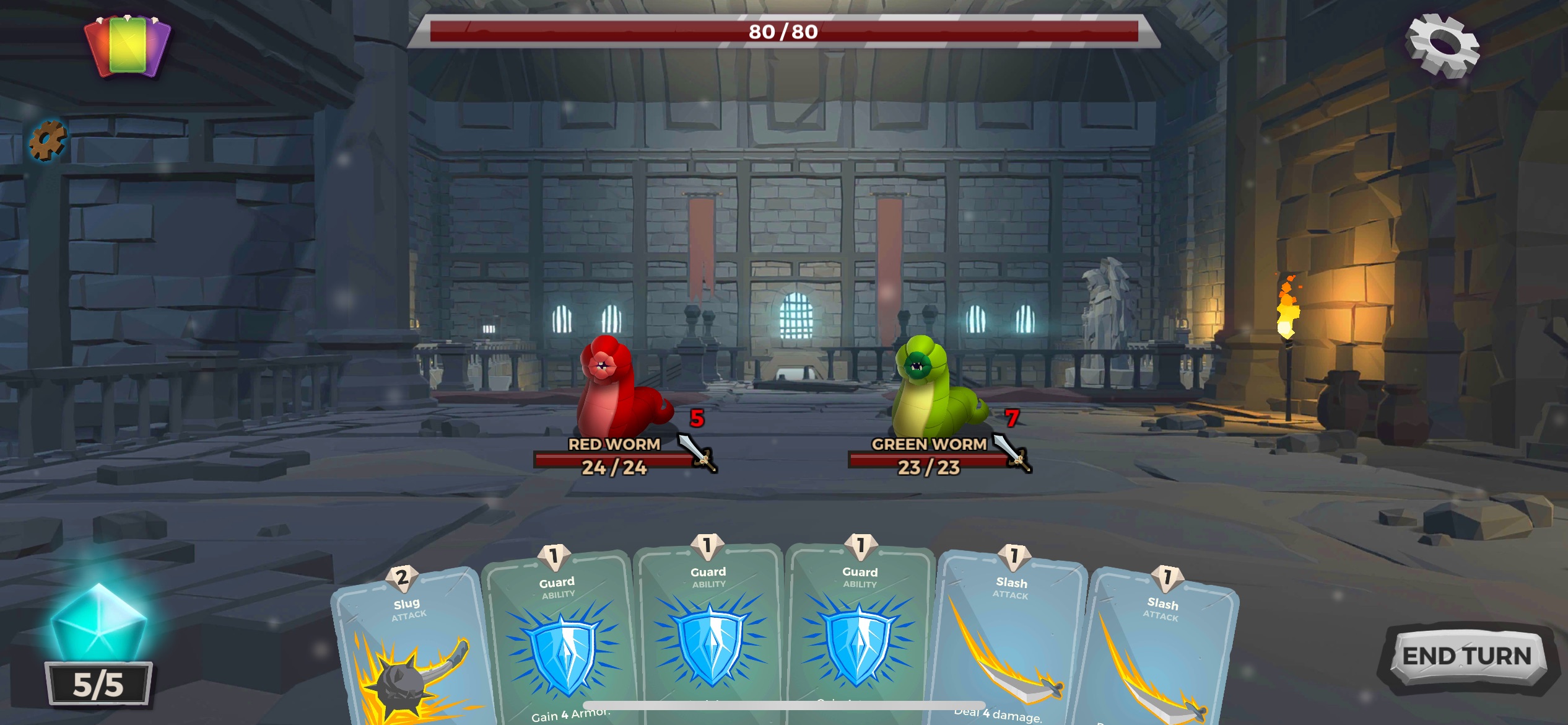 You and your opponent will take turns walking. This is very convenient and exciting. Once you decide that you have reached the top, get a more experienced player as your opponent. Be careful in magical dungeons: use the right cards in every battle.


Magic: The Gathering Arena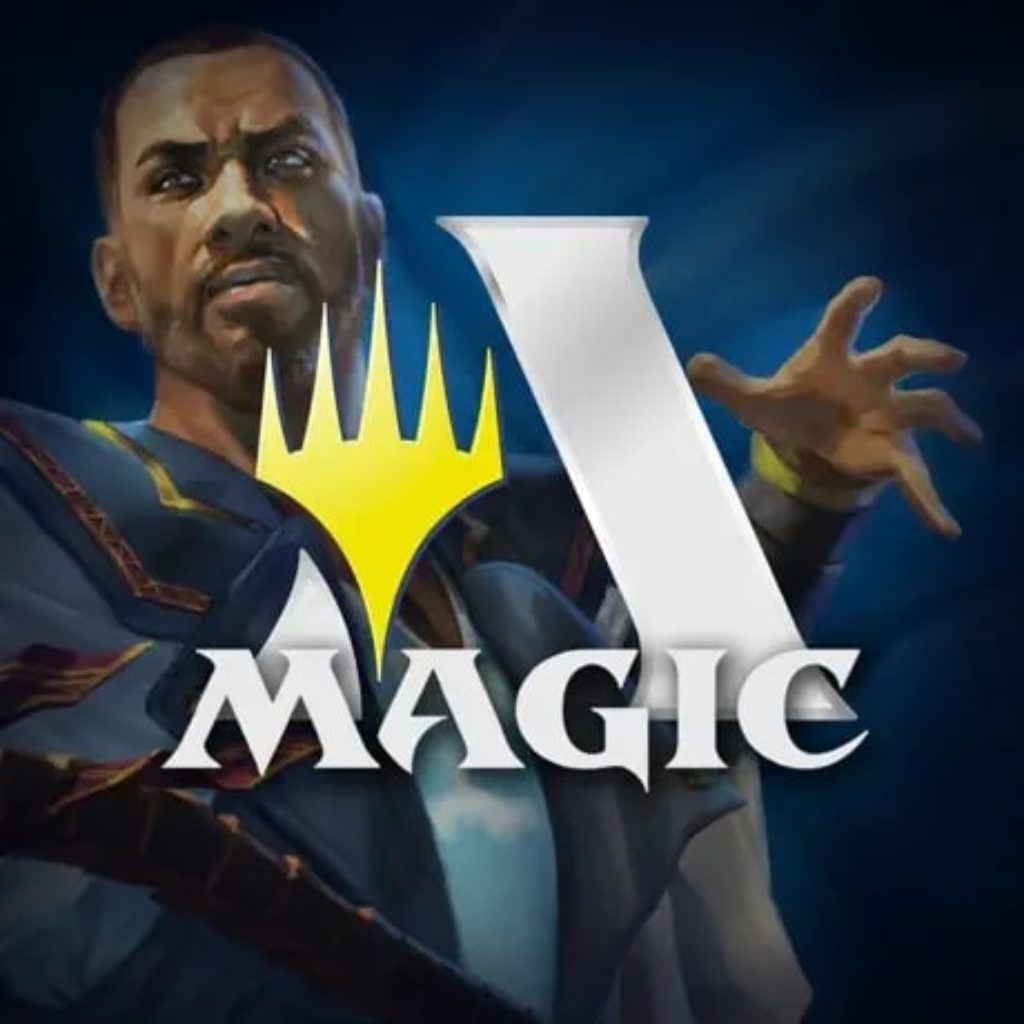 The Multiverse is now in your cell phone. Install the Magic: The Gathering Arena app and feel like a participant in fantastic battles.
A card strategy game with a hint of role-playing allows you to collect rare and powerful cards. Your deck will be the key to unreal victories and spectacular battles. Get cards for completing missions and daily quests.
Get even more points for unusual combinations and actual strategies. The design and artwork of the game is second to none. You will instantly forget where you are. A whole galaxy opens its doors in front of you. Are you ready to take a risk and try your luck?
You do not need to be an experienced user to play the full game. Clear menus and tips on the course of the game will help newcomers understand what is happening and get into the process. Choose a strategy that suits you.
Show your superiority, intimidate, and deceive your opponent. Here the rule works – "Winners do not judge. Too much is at stake to risk winning.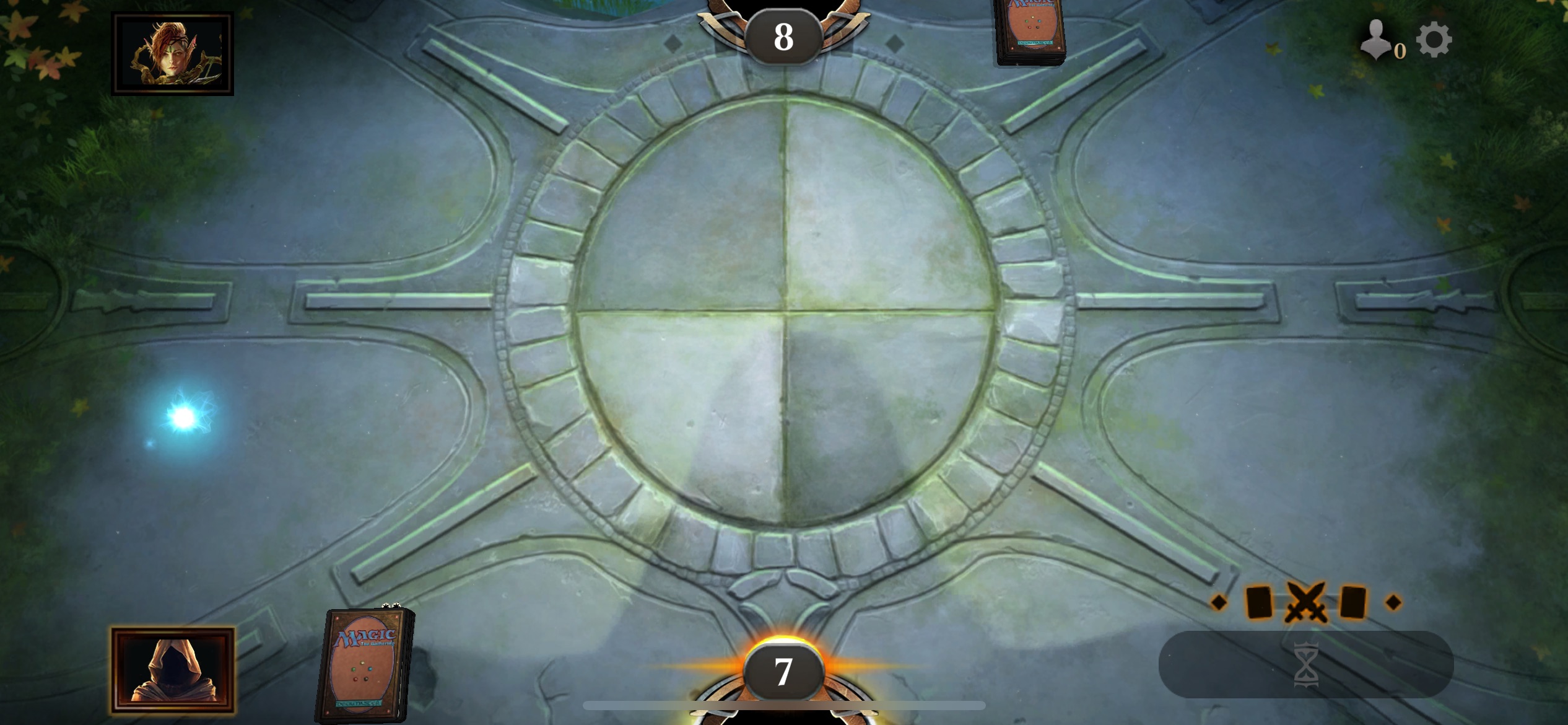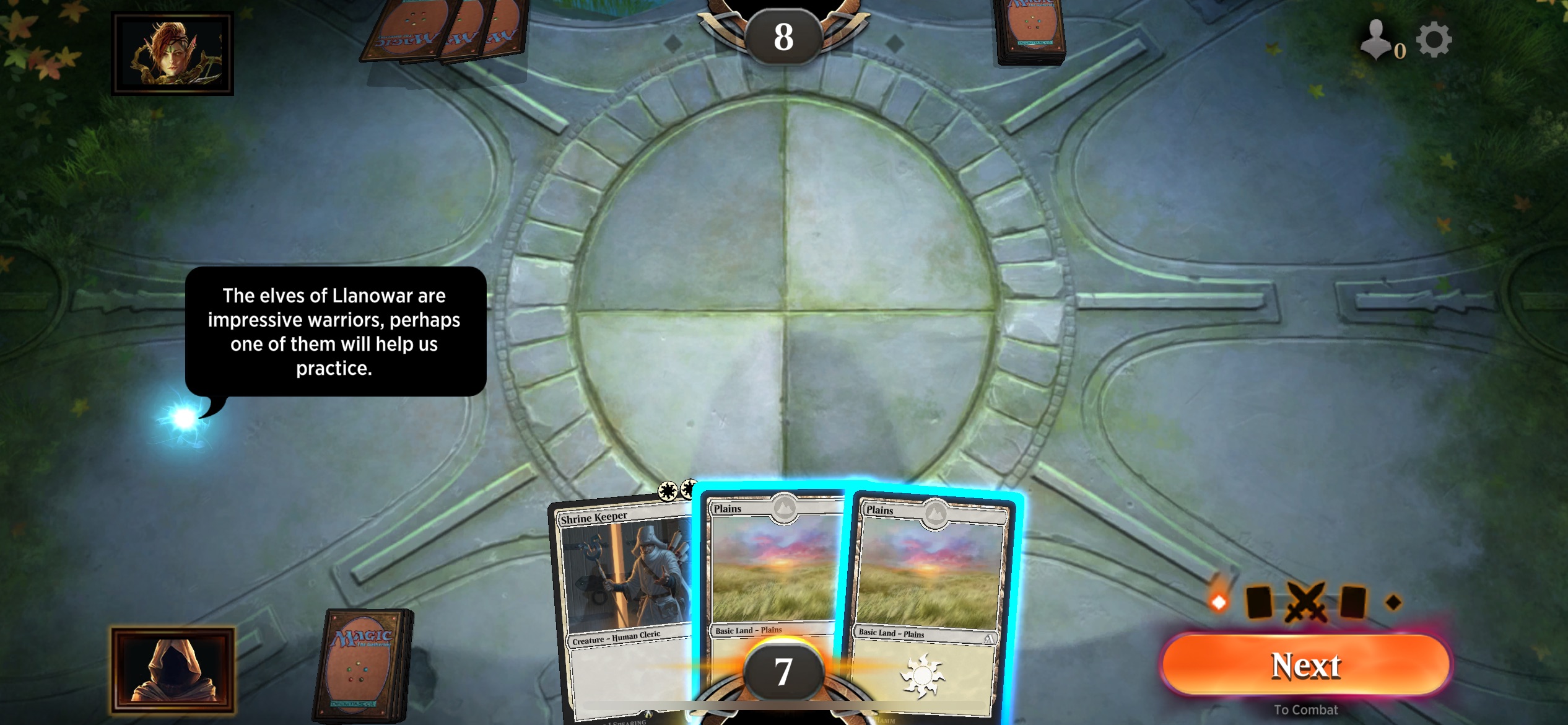 The virtual version is fully consistent with the original. The same rules, heroes, and beautiful views. Install the app, choose the level of difficulty, and go to the heart of the action.


Castle Crush: Epic Battle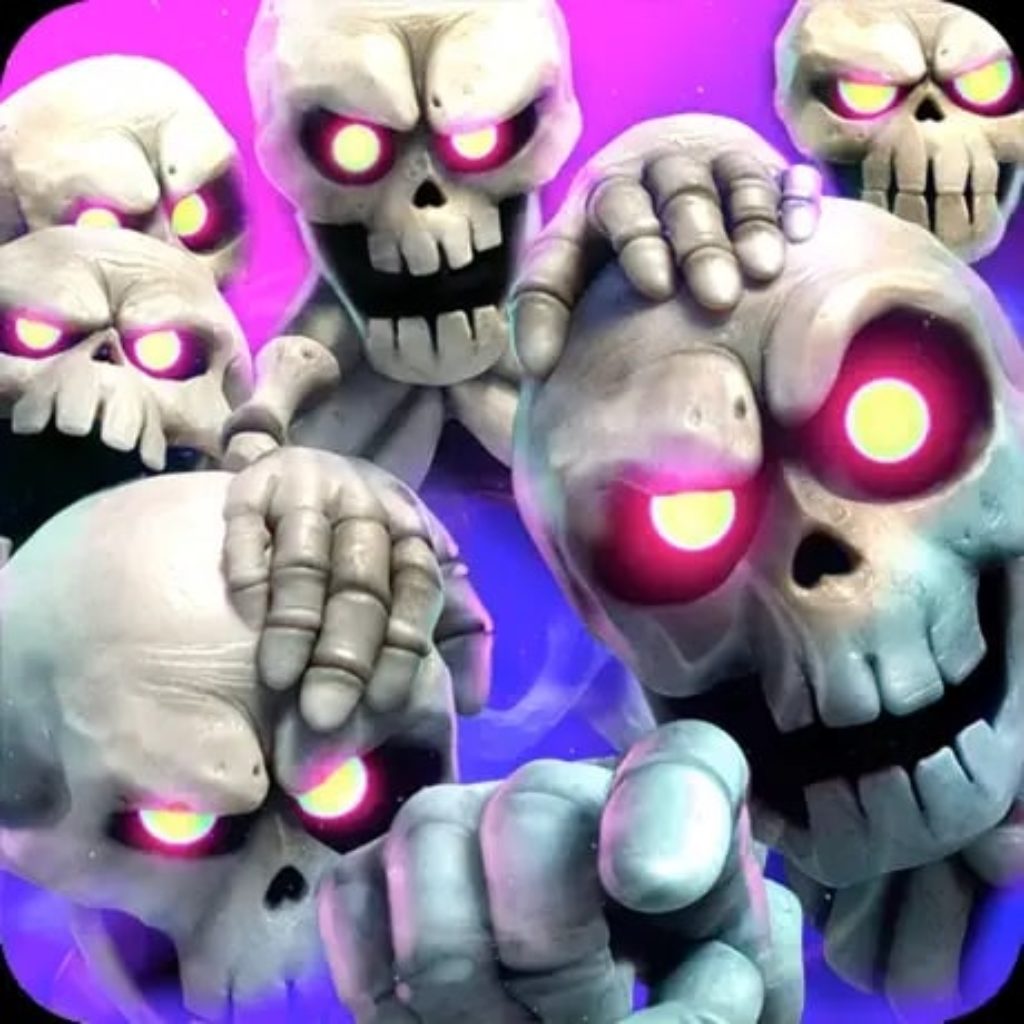 Castle Crash will be a great option for an evening alone or a noisy time with friends. It has all the elements to surprise and delight all lovers of quality entertainment.
The game is made in a soft style and thus designed for players of all ages and genders. Is your castle in danger and an alien army has appeared on the horizon? Pull out your card deck and join the ranks of brave defenders.
This game brings together all your favorite fairy tale characters. You have to fight formidable orcs and show your might in a duel with a sorcerer and an outlaw.
The game is a strategy game with a great choice of locations and characters. The characters look bright and realistic. Choose cards that will help you win. Each step brings you closer to the final battle.
Great animations, crisp effects, and clear actions. Don't forget the magic skills that will make your fighters even stronger. Build unbreakable obstacles and increase your characters' abilities several times over with the right spell.
Remember that the combination of cards allows you to enhance any skill and ability. Try Castle Crash on your phone for free.


Mythgard CCG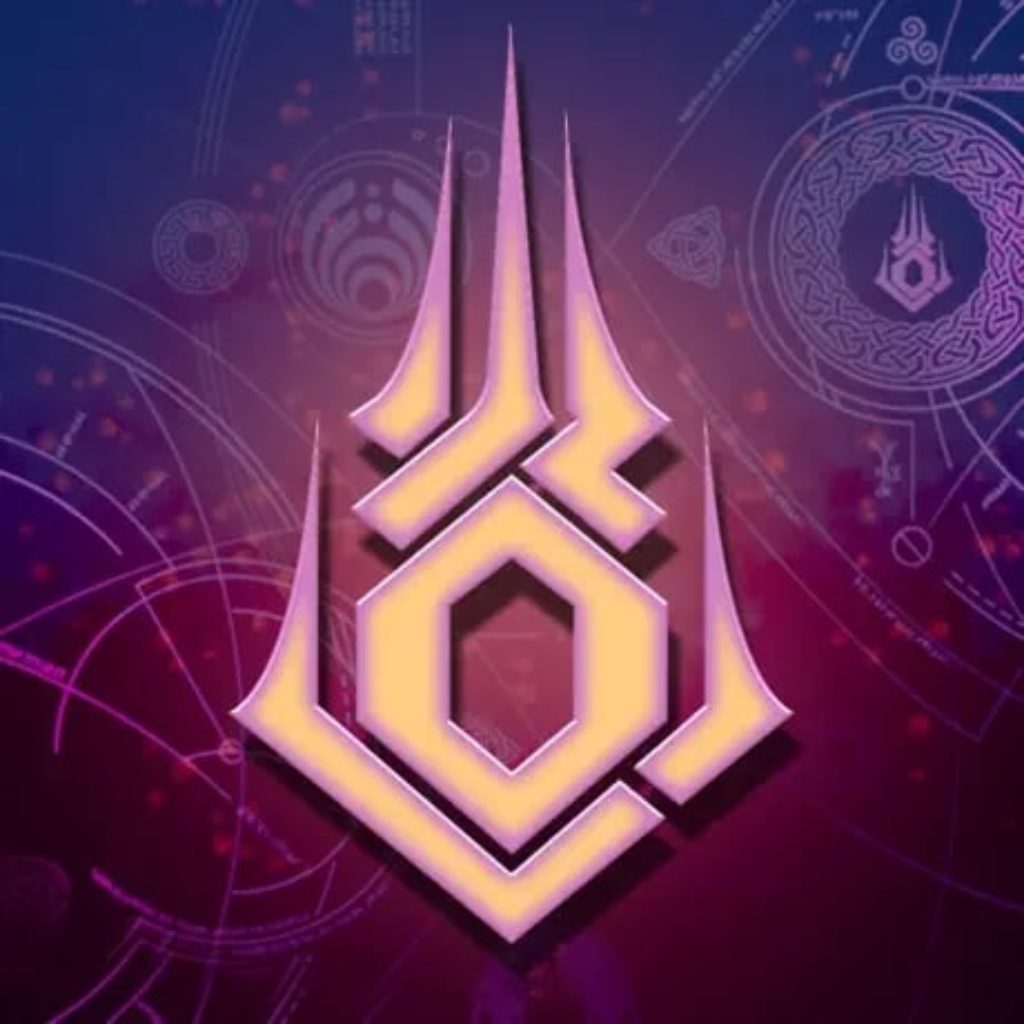 Do you believe in magic? Imagine that today's streets are inhabited by real witches and sorcerers. They lead a continuous struggle between evil and good. And only you can tip the scales in one direction.
Mythgard is a card strategy game with a unique design and story composition. The company developer asked for help from professional artists to get the perfect result.
The right tactics and logical thinking are almost always decisive in the outcome of the match. Here luck means almost nothing. Your deck of cards is a strong army that leads you to victory.
On the one hand, this game is an example of a classic card strategy. But it's not that simple: the game captivates from the very beginning with a fast and daring plot. Auditory visuals help you immerse yourself in the action on screen.
Try on the role of an experienced military leader – win one battle after another with your strategic skills. Play the game against the computer or against one or two opponents. The most spectacular moments of the battle can be put on repeat.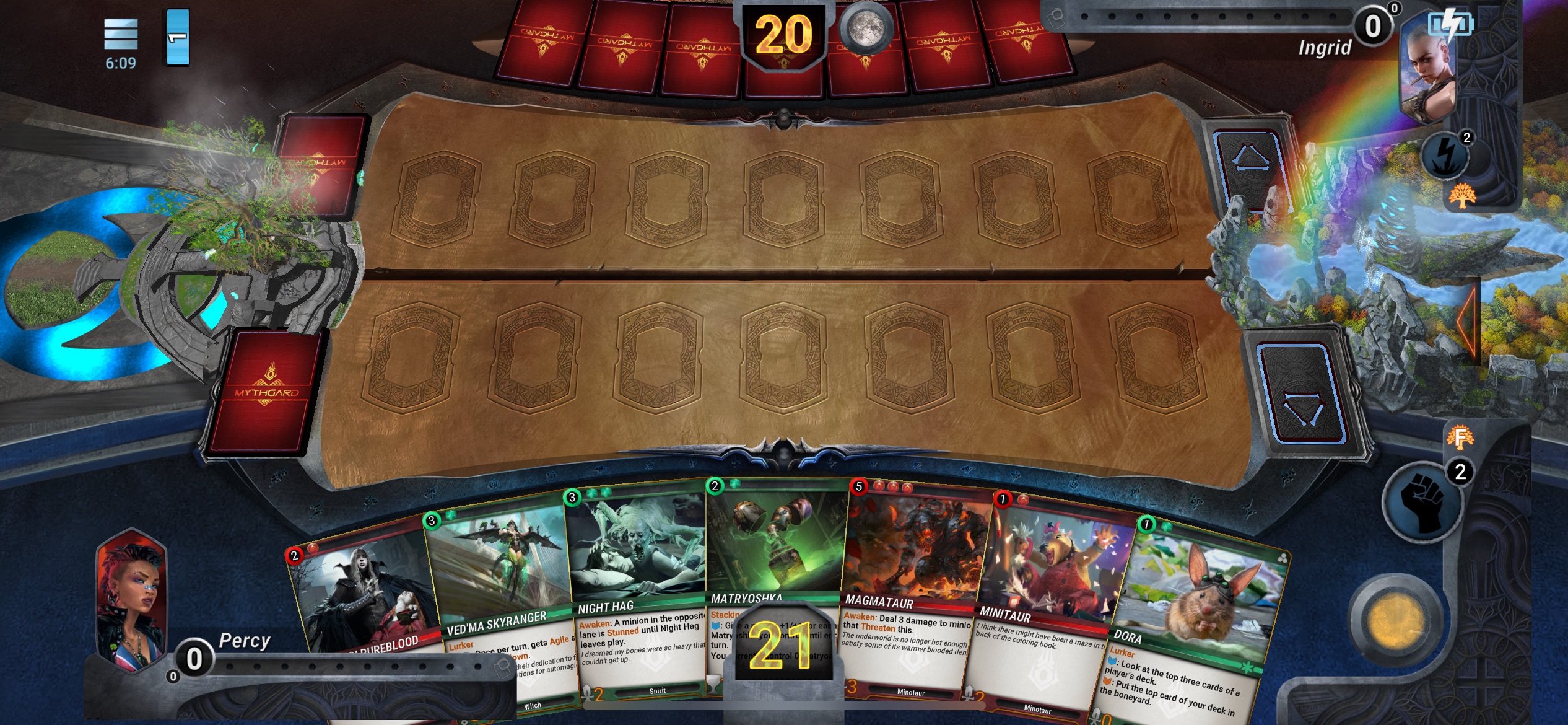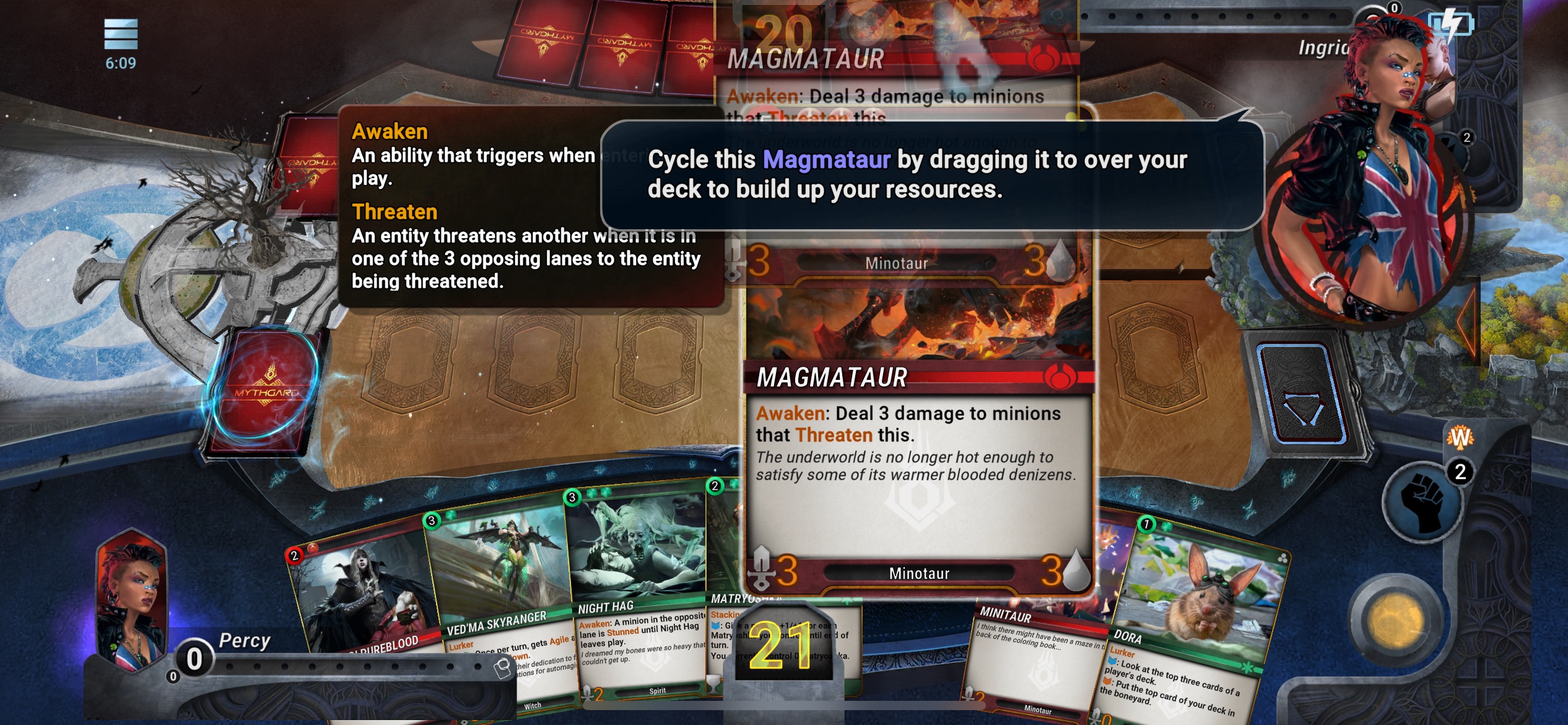 One deck contains representatives of different races and clans. This allows your imagination to get limitless possibilities. Make creative combinations that will surprise you yourself. Create a deck based on personal choice, without unnecessary cards. Keep other fans of interactive card strategies company.


Hearthstone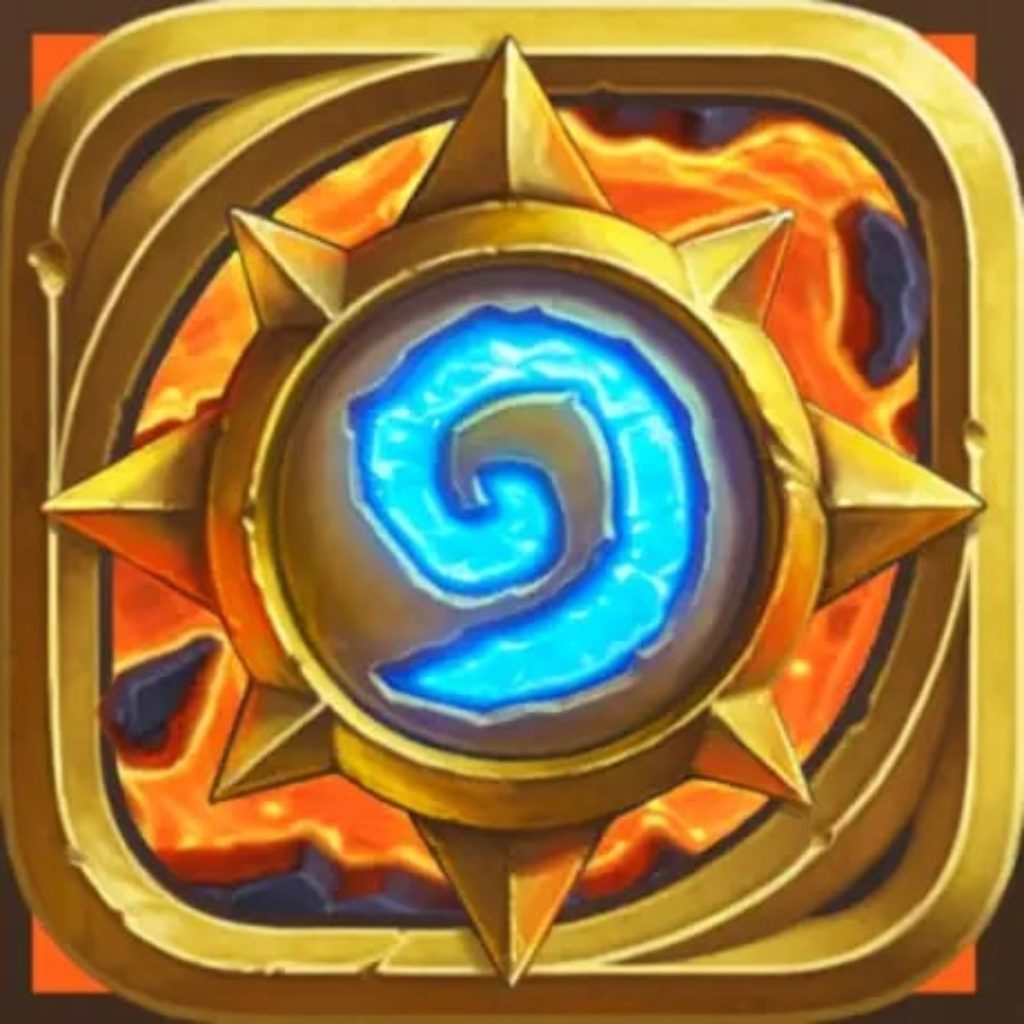 The world-famous computer games company presents a new development. Hearthstone is a strategy game with fantasy elements and collectible cards. Your goal is to confuse your opponent and win a glorious victory.
To do so, you must collect a suitable deck of cards. The more you play, the more heroes will join the ranks of your warriors. In front of you are representatives of different races: orcs, elves, trolls, and humans.
Each race has its own characteristics that will help you win with the right approach. The game has a grand scale, several hundred heroes, and millions of fans around the world.
Besides the heroes themselves, you can use magic spells on the battlefield. It is important to find the right balance and beat your opponent. For those who want to get everything at once, there is a tab "Battlefields". She is a virtual chess for 8 characters.
Here you can act alone or get support from friends. For fans of the Warcraft universe, there is a tab "Mercenaries. Here you can get personal use of any available character by paying a specified amount.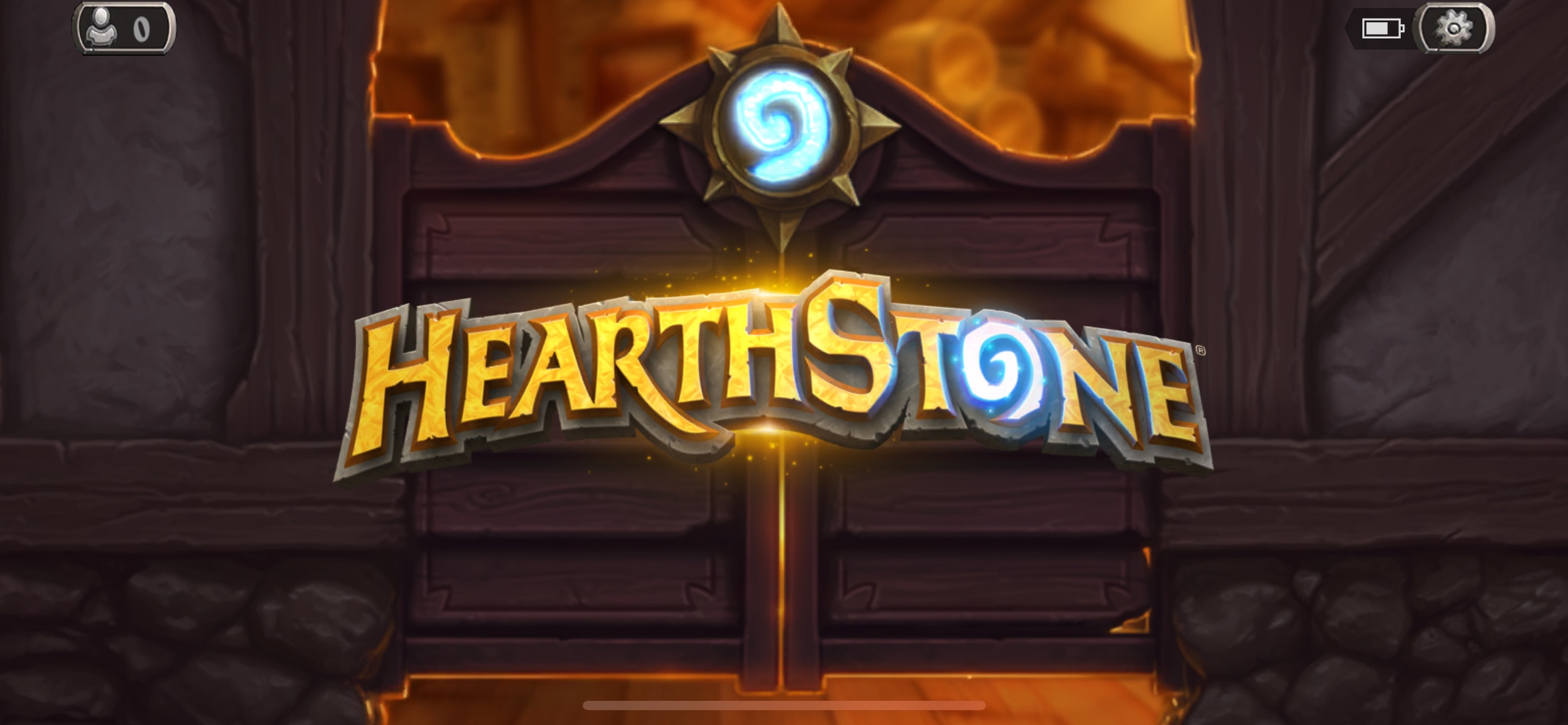 Play against artificial intelligence or real people, and improve your skills and combat skills. Hearthstone is completely free and supports in-app purchases.


The Elder Scrolls: Legends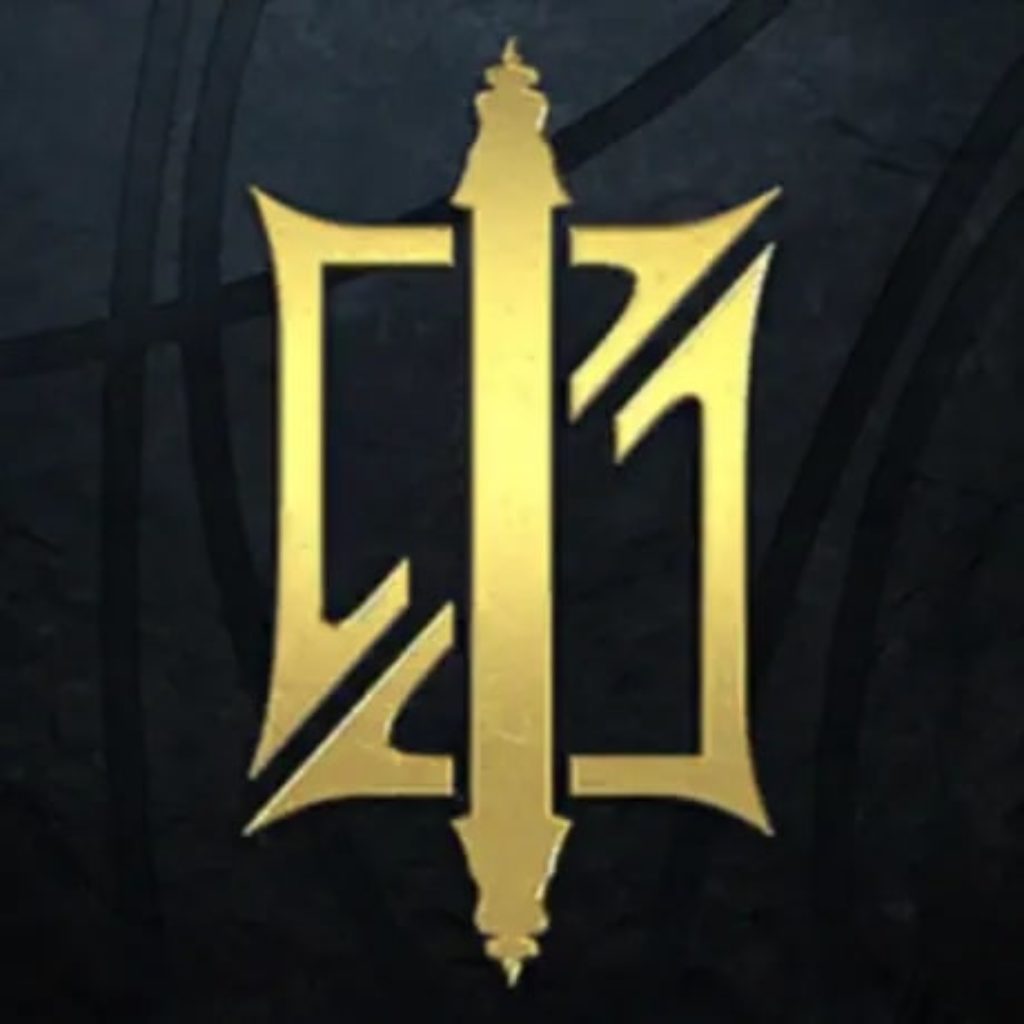 The Elder Scrolls: Legends is a new version of the beloved role-playing game. Using collectible cards, you will have to fight against strong opponents who know no mercy.
This strategic card game for cell phones and tablets is a continuation of The Elder Scrolls saga. All the characters, plot details, and battle arenas are taken from the original.
To get a successful start, you need to prepare a strong card deck. After that, you have a difficult journey to the fantastic city of Morrowind. Declare yourself and immerse yourself in a new, intriguing world of fairy tale creatures.
In this game, you will find all the components of a quality digital product. Perfect graphics, a fascinating plot, many arenas, and a large number of different maps. Each user has the opportunity to prove themselves using logic and common sense.
Combine the cards that are available. By this method, you will greatly increase the strength of your heroes. The game is simple enough and does not require much experience. Receive rewards, and replenish your card collection with unique samples.
Besides the main story, The Elder Scrolls: Legends offers you to solve quests and puzzles between battles. This will help you get even more trophies and move up in the overall rankings.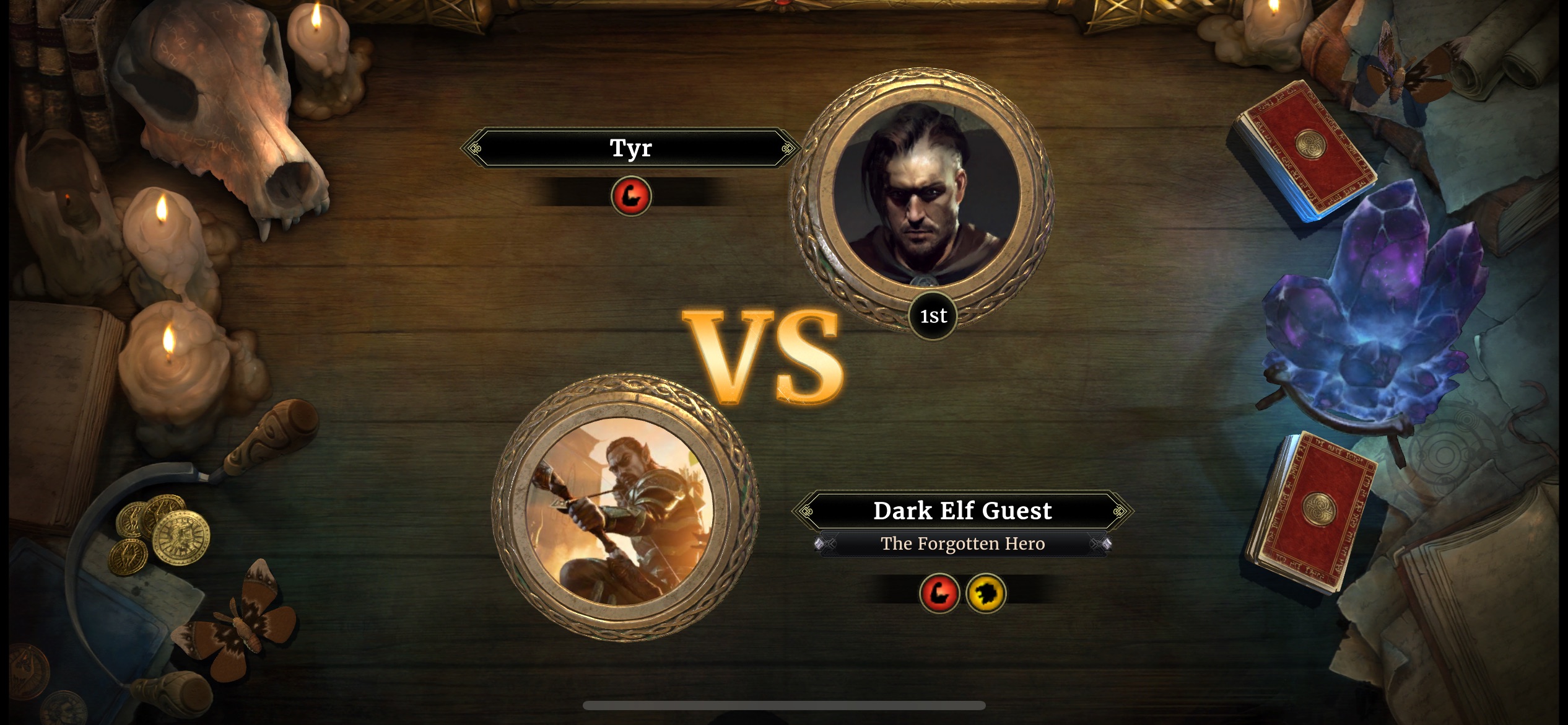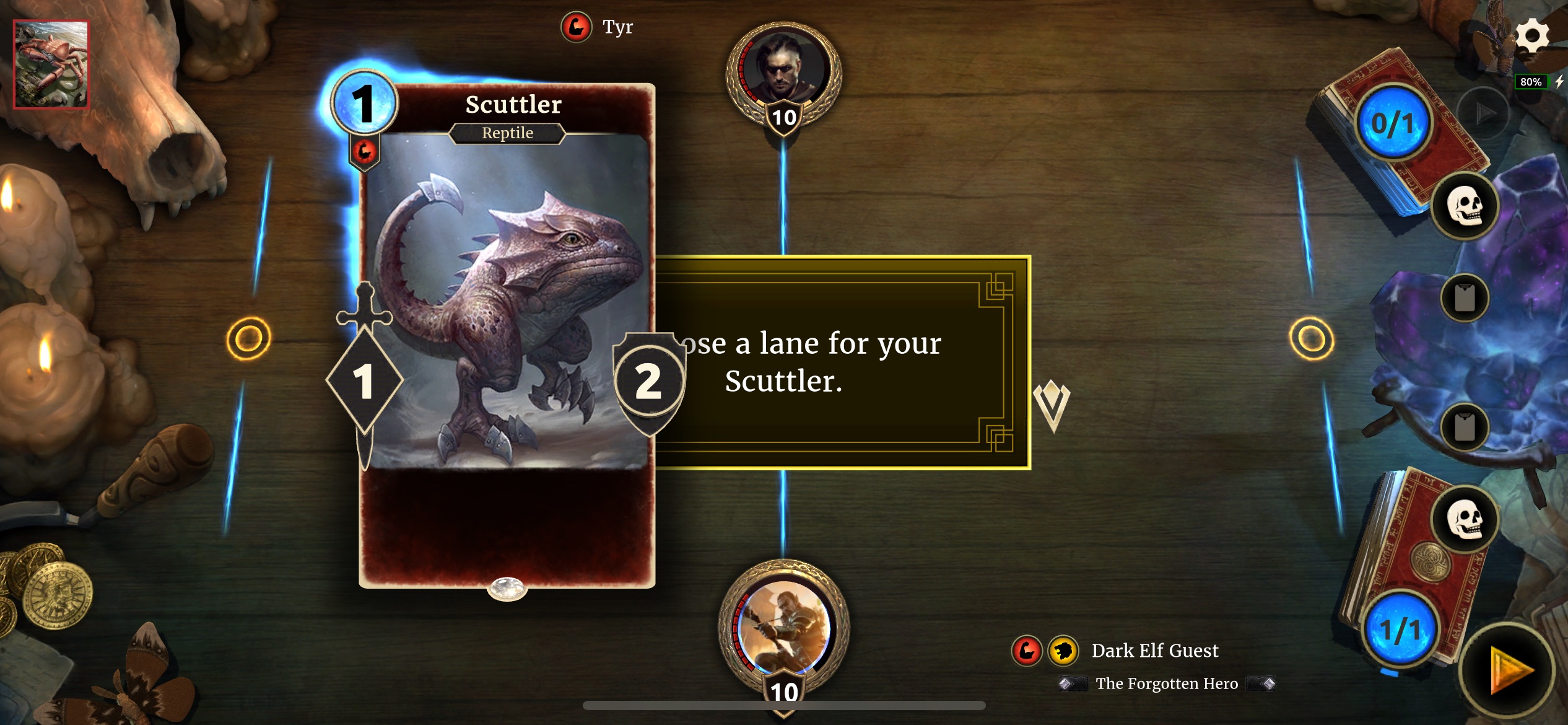 This saga is practically endless and besides, completely free. You need to clear 1.76 GB of memory to install the app.


You may also like: 11 Best Location-Based Games for Android & iOS
Eternal Card Game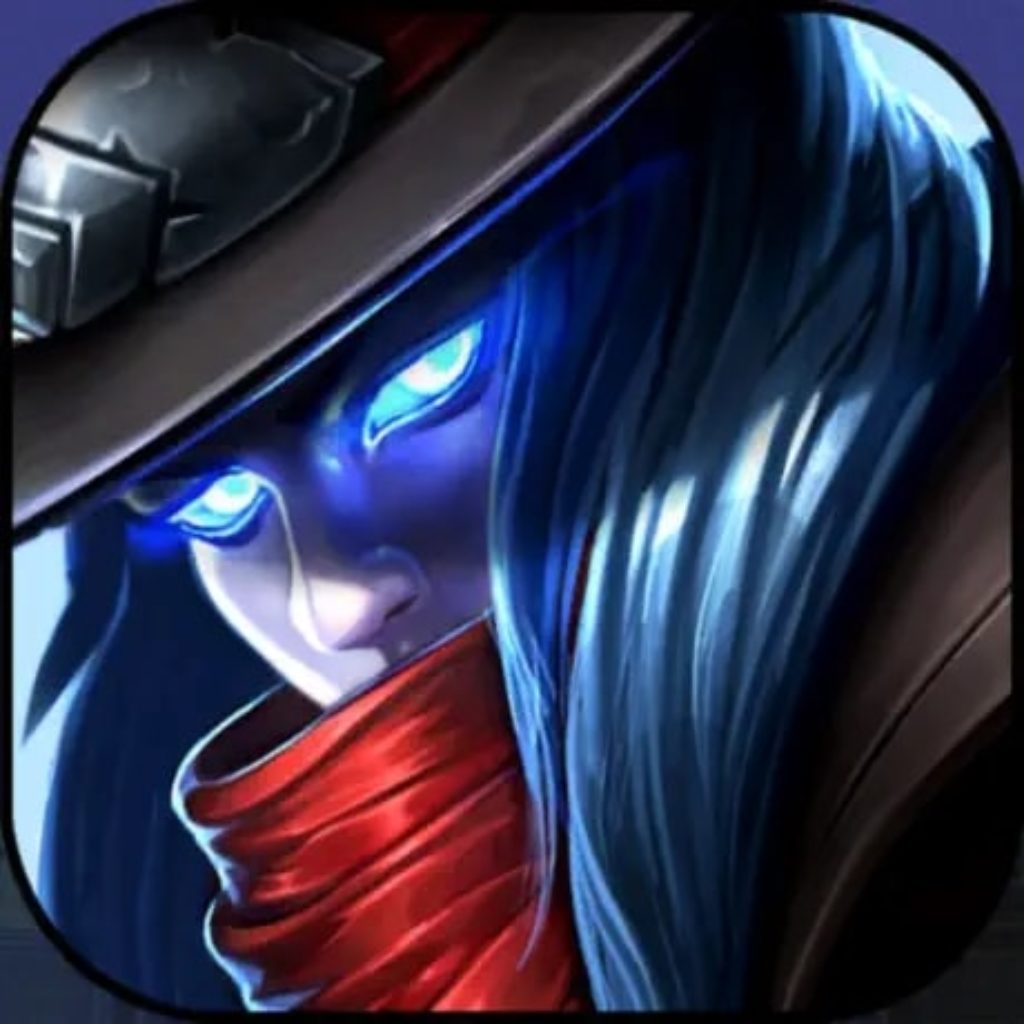 The most popular approaches and modern elements in the world of computer games can be found in Eternal. A card game that meets the needs of a wide variety of players.
Action, dynamic stories, chic special effects, and collectible cards are freely available. The game is free to play and is suitable for players over the age of 12.
The battles taking place in the Eternal arenas are incredibly large-scale. You'll want to revisit every detail of the battle over and over again. There's no limit to the number of maps or locations.
There are heroes here that deserve your attention. Some of them are virtuoso with firearms. Others use magical spells and voodoo skills in battle. Others are deceitful and devious. You will meet weak, strong, and very contradictory opponents.
Before you enter into battle, analyze your options and make the best combination of cards available. Understanding the game will not be difficult even for a beginner.
From the first minutes you will be amazed by the realism of what is happening, and the excitement will go off-scale after the first successful battle. There are no repeats and drawn-out episodes.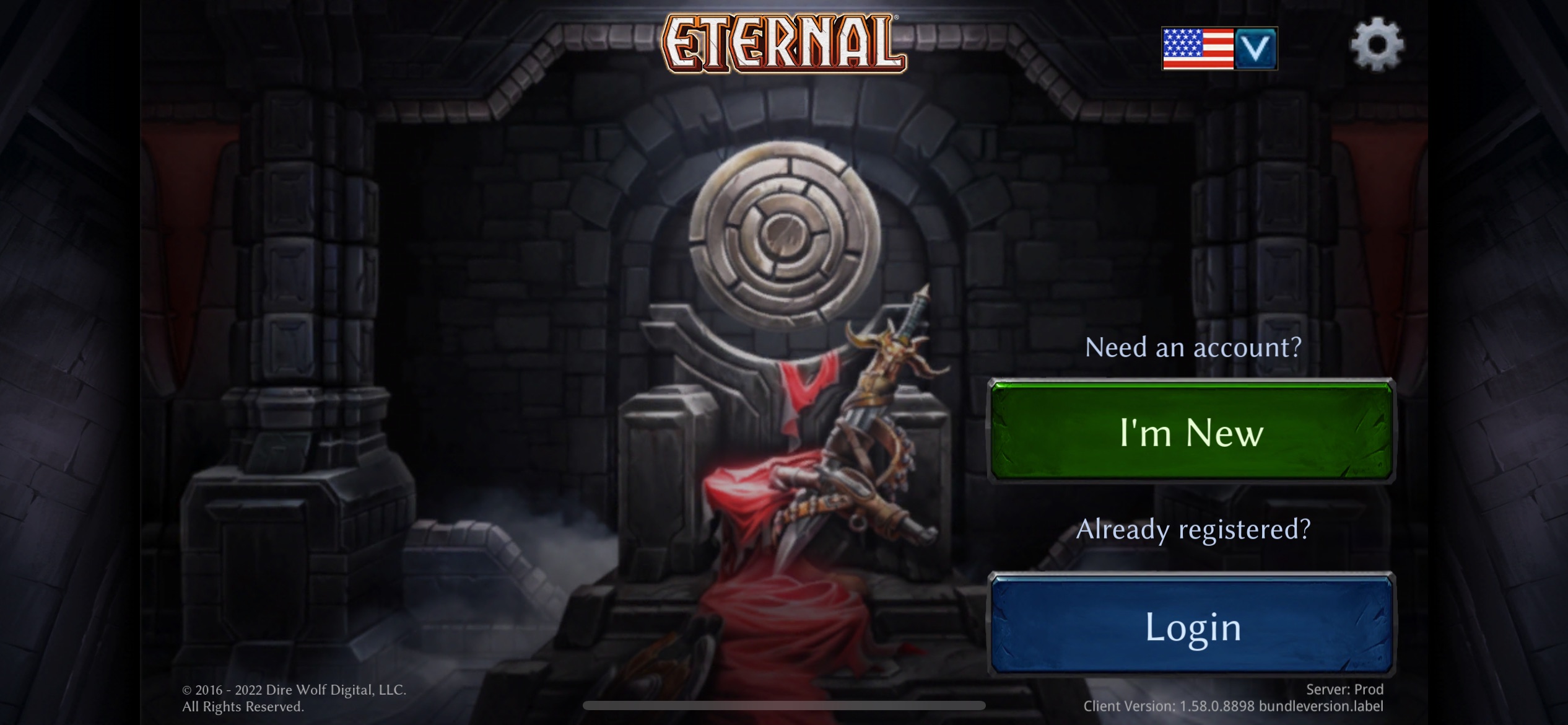 Each update delights players with new maps and locations. Choose the difficulty level, press "Start" and dive into a bright and unpredictable world.