Math is believed to be one of the most complicated subjects at school. Nevertheless, it is worth learning, as every single aspect of life can not exist without it.
Many children, however, struggle with making mathematic operations. While addition and subtraction are relatively easy, division and multiplication might be very challenging.
What should you do as a good parent to help your child learn and practice multiplication? There are two ways of solving the problem. The first one is to become your kid's teacher. This will require time and seemingly endless patience.
However, there is another way to help your child. If you can not spend long hours explaining your kid the rules of multiplication, just download a good app.
Here is a list of the best multiplication apps. Most of them are free and available for Android, as well as iOS.
You may also like: 11 Free Alphabet Apps for Kids (Android & iOS)
Times Tables Challenge
This app has beautifully animated explanation videos, which are aimed at showing all the processes of multiplication step by step.
Then your child will discover a full practice module. There is an endless amount of tasks that will enhance multiplication and division skills.
38 Times Table, however, has various modes. You can practice addition and subtraction as well. The main feature of this app is that it was made by professional teachers, who know how to explain math to kids.
This app will be best for children aged 3-7. Choose the age in the settings so that the app can come up with what you need.
There are also special challenges that are being updated on a regular basis. Make sure you don't miss them!
38 Times Tables Challenge is available for iOS and Android users. It is free, but there are some adds that can be removed.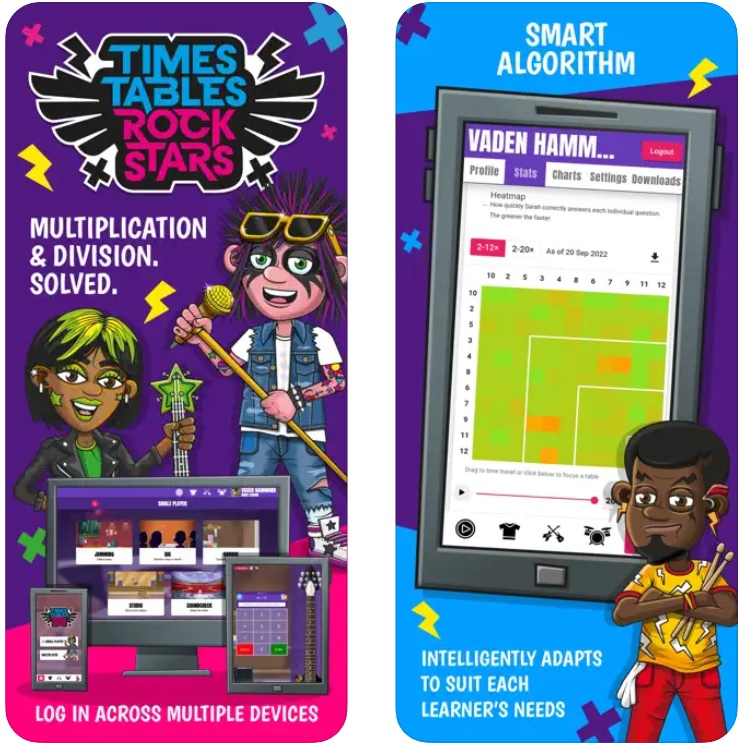 You may also like: 12 Best letter tracing apps for Android & iOS
Space Pig Math
This game is original and unique. First of all, it is famous for its mysterious dark graphics. Secondly, this app is a perfect education tool.
Once you have downloaded it, you will see a guide that will help you to understand how the app works. Its interface is easy-to-use and friendly.
There is no need to assist a child and spend your time trying to figure out how to do the tasks. He or she will do it without any help.
Another key factor that makes the app so popular is its Puzzle Mode. Not only does it train your kid's brain, but it also makes him entertained.
Space Pig Math is free with adds. There are some in-app purchases, but all the basic stuff is free of charge. Download it from App Store or Google Play.


King of Maths
This is one of the most popular apps in this category. You have probably heard about it, but if you haven't, then King of Maths is a must.
What is so special about this app? The first thing is that it's so easy to use. The interface is friendly so that you don't need any profound knowledge of smartphone or any technology.
There is a huge number of modes. First of all, you can choose the basic ones, such as addition or multiplication. If you feel that you are an advanced math expert. You can find puzzles, mixed modes, equations, geometry and statistics problems.
King of Maths is free, but the number of levels available is strictly limited.
The app is very reliable and popular. It is rated 4.7 out of 5 in App Store. In Google Play Market its ranking is also high – 4.3.
King of Maths can be downloaded on iOS or Android gadget.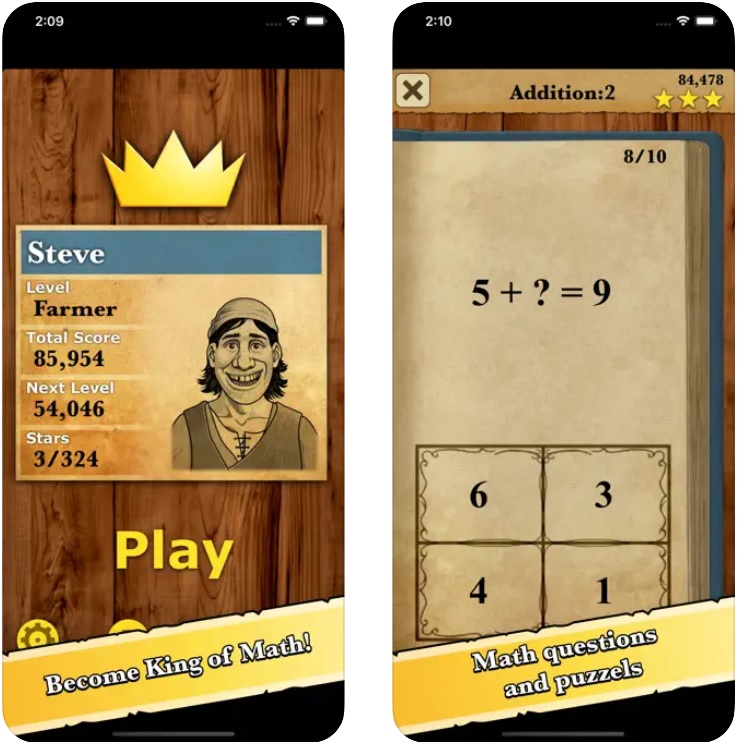 Sumaze! Primary
Another good problem-solving apps, which helps you and your child enhance the ability to be fast and creative. Train your logic skills, solving challenging tasks.
The main feature is the idea of the app. You will never find anything like this in another app of this category. All the puzzles are unique and hard to solve.
You might think that this app is for advanced in math people only. It is not true, there is a great number of levels. Start with the basic ones and reach the top levels.
Sumaze! Primary is aimed at children aged 4 and more, which makes it a great pre-school teaching app.
You can get this app from App Store and Google Play. It is free with adds.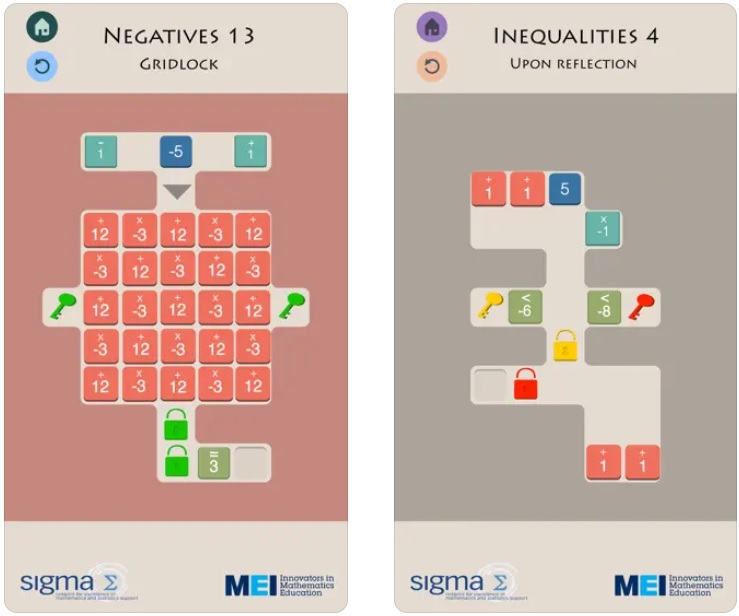 Monster Maths
This is one of the best kids' fun apps. Here your kid can start a great and thrilling math-filled adventure. Discover addition, subtraction, multiplication, and division, playing an interesting game.
This app is famous for its effective and friendly approach to the teaching process. Monster Maths is the best app for children aged from 6 to 12. Choose the right mode in settings, so that your child can do tasks on the topics he or she needs.
Another nice feature is multiplayer mode. You can play and even compete with your child. There is also skills filtering. For example, you can practice multiplication only if you have any problems with it.
One of the best things about this app is the lack of adds. They appear very rarely so that you are not distracted from the game.
Monster Math is available for iOS, as well as Android users.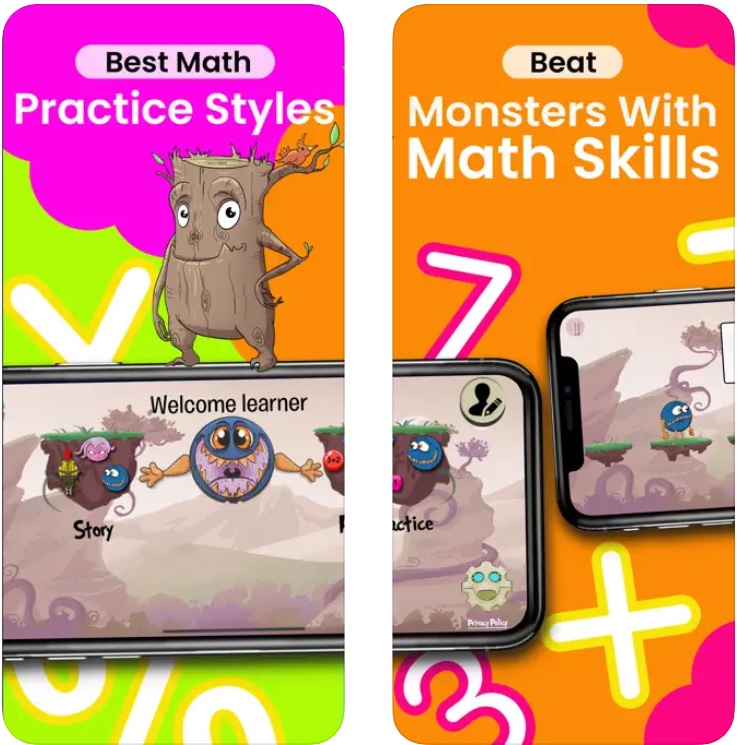 2×2 simulator
This is the most multiplication oriented app if we can put it that way. The reason is that 2×2 simulator has only one major type of tasks, which is multiplication.
The app can help your child cope with developing 3 vitally important skills:
Logical thinking. There are many ways to perform multiplication operations. The app teaches them all, providing you with effective problem-solving strategies.
Fast reaction. There are some daily challenges that require being able to solve problems at the blink of an eye.
Multiplication tables learning. We all know that this information is vital for being successful at math class at school, so use this app to get this skill.
2×2 simulator is in English, but it is also available in French, German and Spanish.
This is one of a few apps that are not free. The price of download is 2.99$, but it definitely worth it due to a great number of advantages. By the way, it is ranted 5.0 out of 5 in App Store.
2×2 is available in App Store.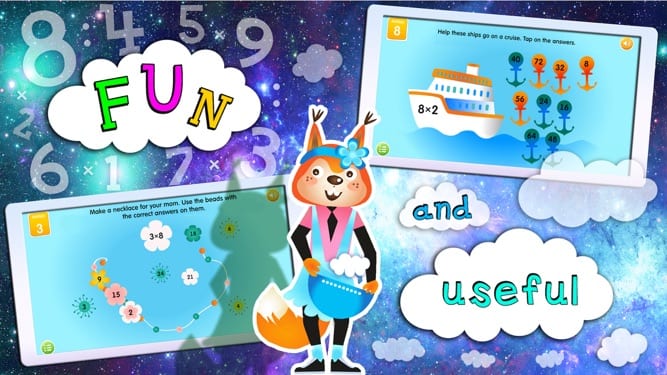 You may also like: 9 Best Number Games for Kids (Android & iOS)
Tower Maths
This app was created by professionals. Tower Math is a beautiful 3D game that can make your child entertained and busy.
Tower Maths has 20 interesting and unique scenes that you can explore. Defend your Tower, doing challenging tasks, and practicing your skills.
The game cam boast off good graphics and sound effects, which will make the learning process easier.
The app also has an effective system of awards. Get coins and prizes for each defense and then use it to enhance and upgrade your tower.
Tower Maths is not free, it costs 1.99$ for download. However, you are unlikely to regret if you buy it, as this is one of the most thrilling math games in App Store and Google Play.
Tower Maths is available for iOS and Android users.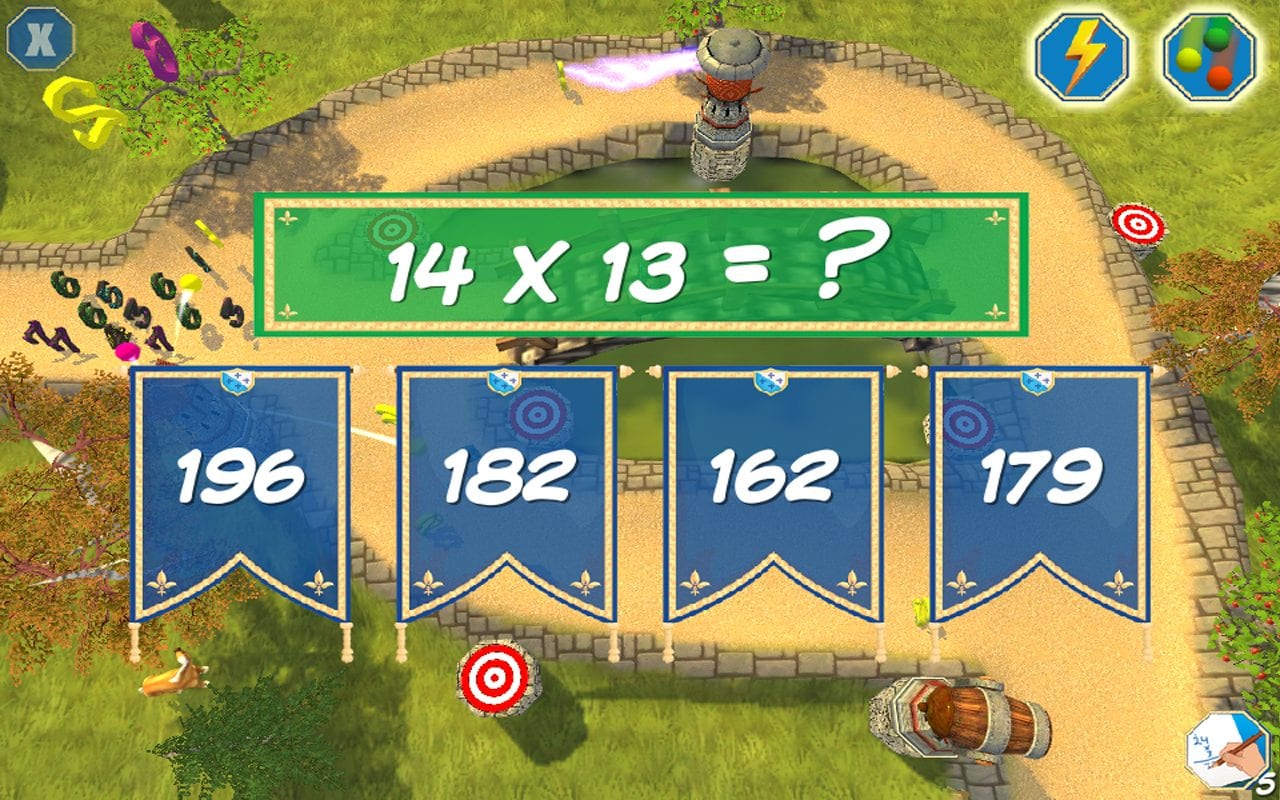 Math vs Zombies
Have you heard of Plants vs Zombies? We bet your child loves it! Now there is a math version of this famous game. The principle of the game remains the same: protect yourself and your house from the zombies.
However, in Math vs Zombie, you need to use your calculating skills. The faster you do addition and multiplication, the more zombies you can destroy and kill. And never let the zombies come close to your house!
Math vs Zombies is free, but you will have to put up with the adds, which sometimes can be a bit irritating. Still, they keep the game free of charge. These adds never appear during the game, which is great.
You can download this app for your kid from Google Play Market or App Store.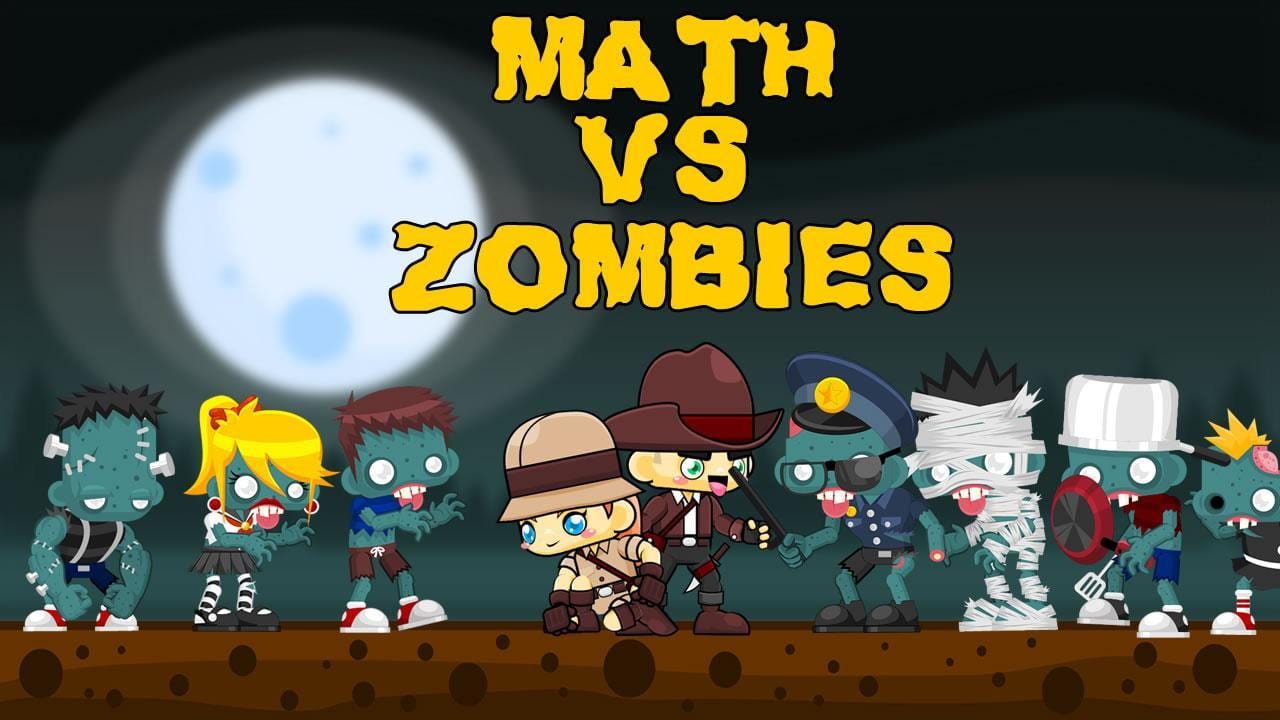 Cool Times Tables Flash Cards
This is a good classic app for practicing addition, subtraction, multiplication, and division. There are no thrilling 3D games, puzzles and other entertaining details.
This app is good for every child who wants to enhance his or her math skills. However, we wouldn't recommend it for little ones, as it might be hard for them to concentrate on solving problems only. Little kids often get tired of such activity without any breaks and games.
This app is available for iOS users only. It is free with adds. Cool Times Tables Flash Cards has some in-app purchases in case you run out of the content. But all the basic stuff is free.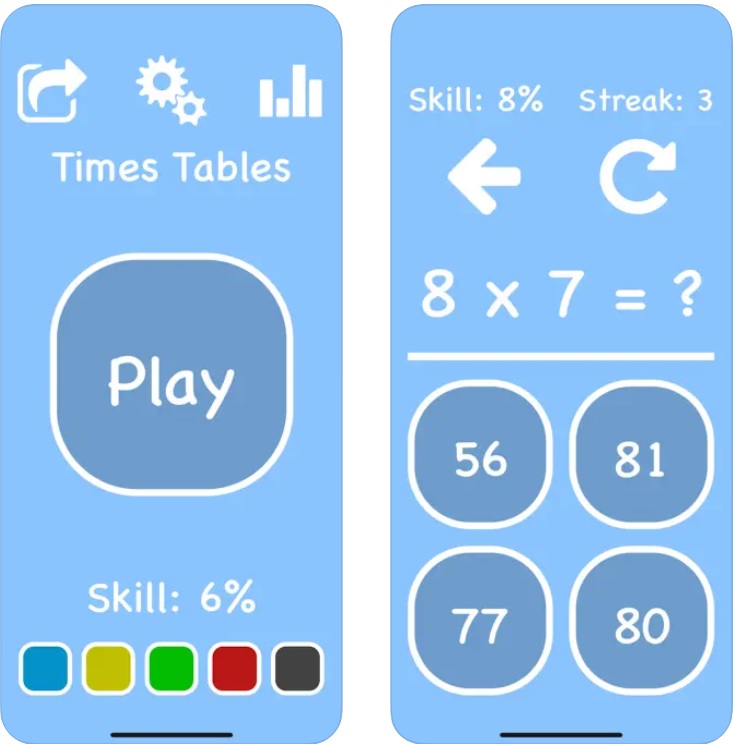 Big Math Flash Cards
Another minimalistic app aimed at practicing your kid's math skills. This app is actually an endless set of flashcards that help your child to memorize the multiplication table.
The more he or she practices, the more awards are available. Use them to unlock new levels and tasks.
Big Math Flash Cards analyzes how well the child performs and gives him easier or harder tasks. This makes the educational process faster and less stressful for a child.
We wouldn't recommend this app for little kids. The app is best for children aged 6-10.
Big Math Flash Cards is available in App Store.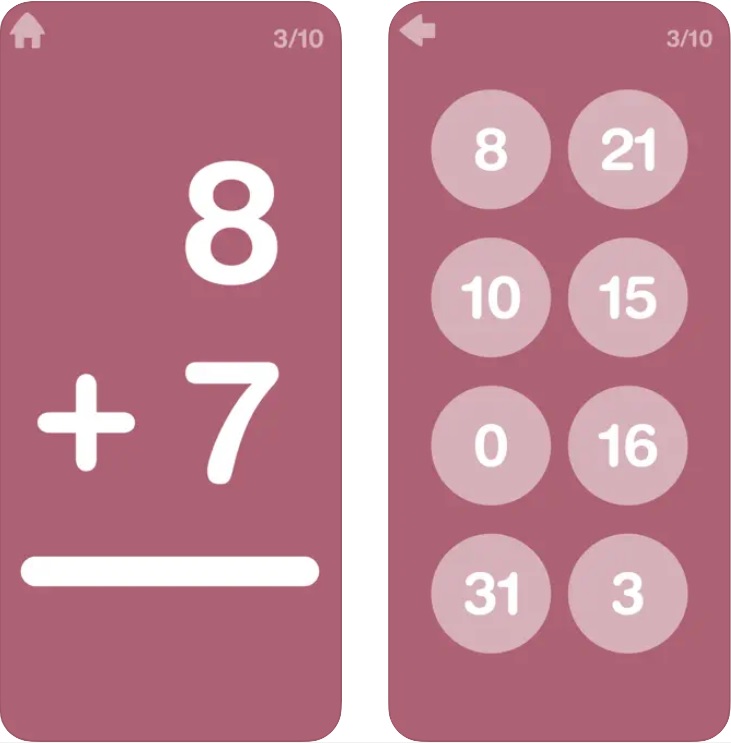 Math Ninja Free
Do you want your kid to be a math king or a ninja of geometry? Then this app is a must for you! First of all, it has a very cool gameplay. The learning process will be interesting and fun.
This game was created by the best math teachers who know how to help a kid understand math without stress and difficulties.
The first step is to learn the Times Table. Once you do it, you can enhance your skills and do all the tasks at the blink of an eye. Create and break your own records, calculating faster and faster every time.
You can create your own set of tasks if you want to practice specific things. What is more, there is a multiplayer mode, where you can compete with opponents.
Math Ninja Free gives you the opportunity to learn from your own mistakes and use your experience to create a good strategy and logic.
This app is available in App Store for free. There are some in-app purchases. Still, most of the basic features are free, so there is no need to pay, at least at the very beginning.
Math Ninja is available in the App Store.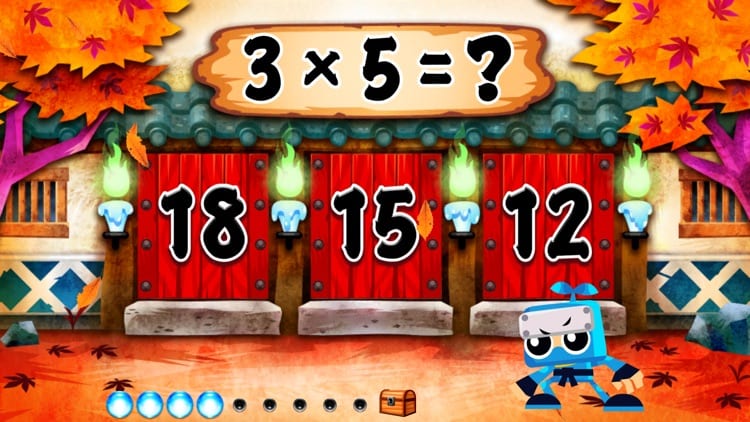 Moji Multi
This a nice educational app that is aimed at developing calculating skills. One of them is multiplication. Choose this mode to start a set of tasks. Practice until you reach perfection.
Moji Multi has top-notch graphics that makes the game so unique. This game was created for children aged 4+, which means that Moji Multi is a perfect pre-school educational tool.
We can not say that this app is the best in the category, but it performs its functions quite well.
Moji Multi is free of charge. There are some adds, but they don't appear too often. Unfortunately, there is no way to remove them.
This app is available in App Store.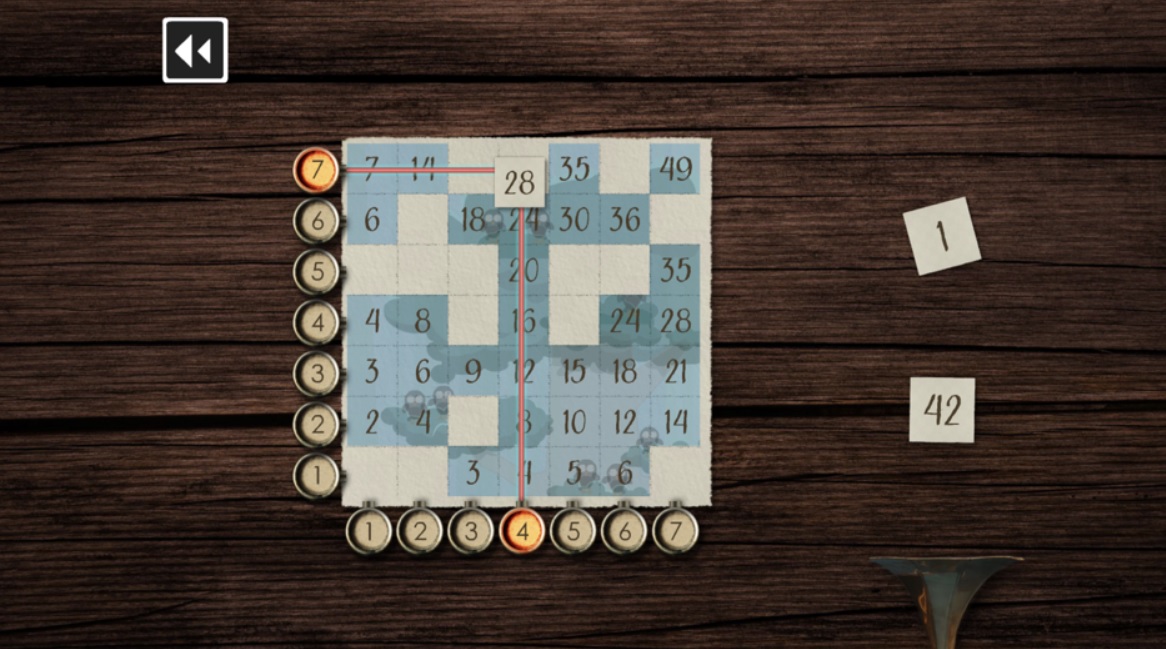 Math BINGO
This is one of the best kids math games. It is extremely easy to understand. When you download the game, you will see a short guide on Math BINGO.
There are two modes: single-player and multi-player. Try them all, create and beat your records, compete with other players.
You can practice division, multiplication, addition and subtraction. Choose one operation and practice it until your skill is perfect. Or you can practice them all at once, developing fast problem-solving skills and strategy.
Math BINGO is a free app with adds. Unfortunately, there is no way to remove it.
This app is available for download from Google Play Market.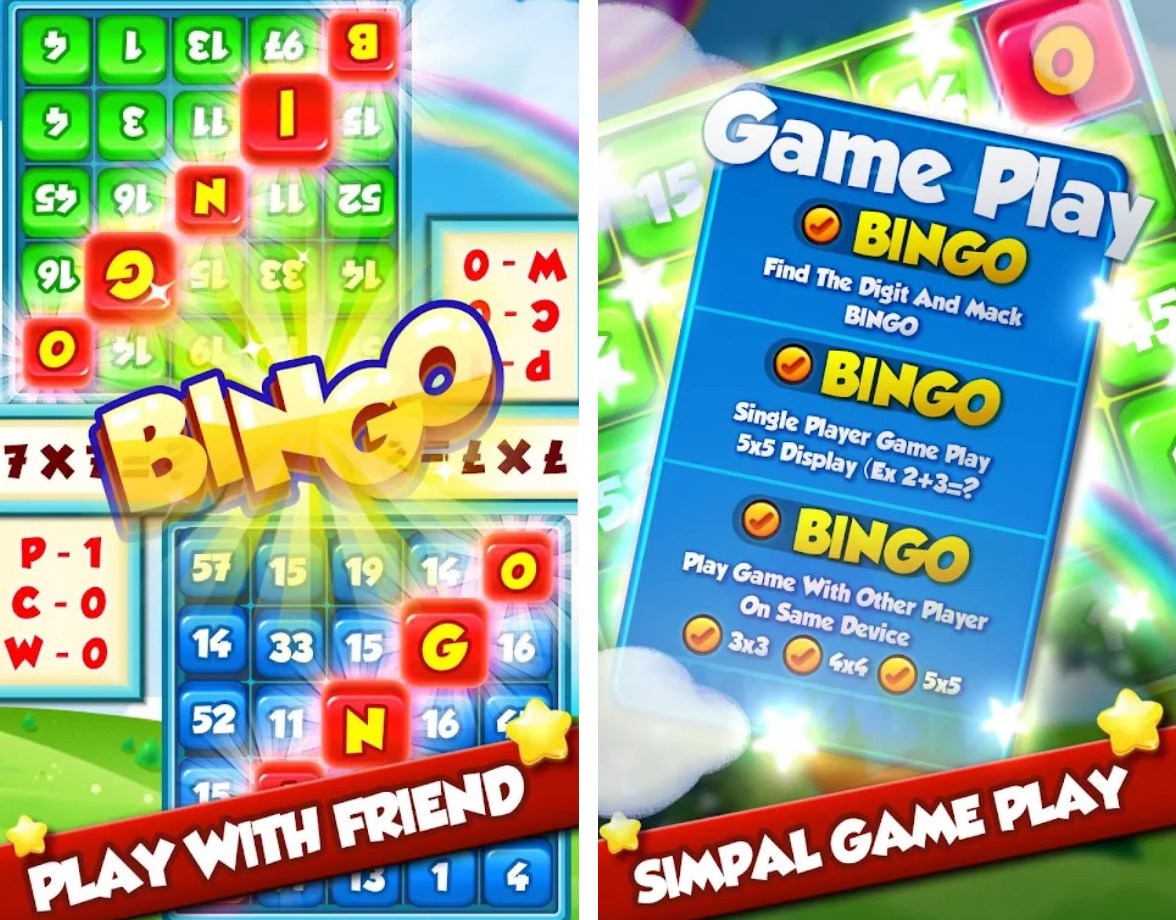 You may also like: 13 Free Fishing apps for kids (Android & iOS)
Sushi Monster
This game is aimed at increasing math fluency and strategic thinking. However, it has plenty of tasks that require multiplication skills.
Check your intelligence and reaction! Sushi Monster will be a perfect game for the whole family. There are 12 sequenced levels (the first levels are great for children) and 7 additional ones.
You can also explore 5 multiplication levels. They require fast reaction, focus, and determination.
Earn points, collects stars and keep working on your progress.
Sushi Monster is free. However, this app contains some in-app purchases and adds that keep the content free. Sushi Monster is available for iPhone and iPad users only.