No matter what exactly connects you to music, music software, or music "software", you just need it. With the help of modern apps, you can share your ideas and perform your current tasks.
In this list, you will find the best music notation apps, which give you new opportunities in the world of music.
You may also like: 7 Free Sheet Music Scanner Apps & Websites
Solfa: learn musical notes
Solfa: learn musical notes is a great music editor.
The app not only allows you to create simple sheet music but also full-fledged sheet music.
The app allows you to quickly get what you need. The app is very easy to use. If you have any problems, you can read the information section, where there is a special help and useful tips.
This app contains a complete set of tools. The program can play music using its own or your own file with a set of sounds.
It can open any music file format. You can also export the notes you have received in various formats. Besides, there is a large enough set of various plugins here. They allow you to automate most of the tasks.
The app Solfa: learn musical notes presents music recorded as a sheet of music, under which the piano keyboard is located.
While playing a melody, individual notes are highlighted and the keys are highlighted. Here you can highlight tracks by changing the tones and mute the individual voices.
Change the tempo and turn on the metronome. Highlight individual measures to memorize the melodies in separate pieces.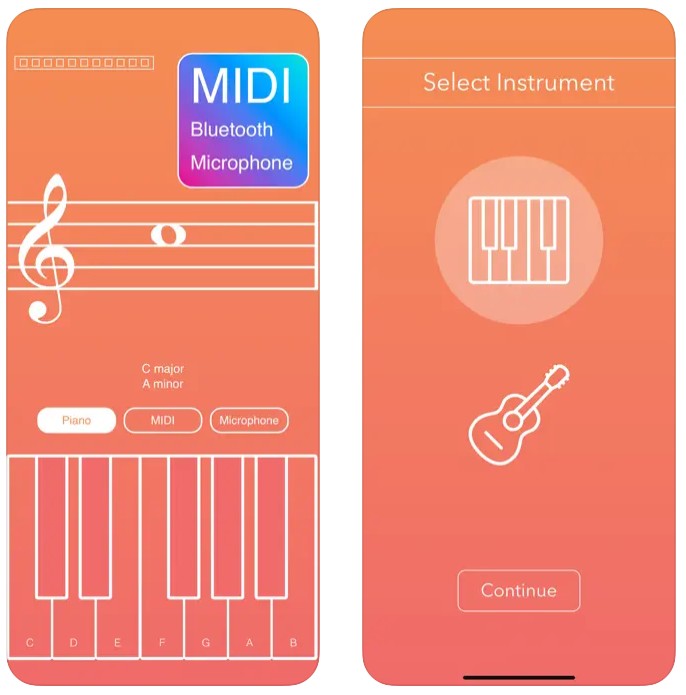 You may also like: 7 Best Music Speed Changer Apps (Android & iPhone)
Manoké
The Manoké application uses a unique approach to composing a musical note.
The first time you start the app, you will get a detailed description of all the different parameters. After spending some time researching the program, the app will allow you to create any songs.
The application Manoké uses a text input method. This approach has its weighty advantages. First of all, editing text files is always faster.
Second, if you need to insert parts of a song from other files, all you need to do is copy and paste the text where you want it.
Third, this approach allows you to use the application as a separate part of a complex system. As with any text file, you can use the entire arsenal of text editor functions. Quick search, replacement and much more.
You can also use special graphical shells here. They allow you to view the resulting file at the same time as editing a text file. Also on the right side of the main window, there is a button panel for quick insertion of the necessary notes.
This app also provides you with the ability to create a note record only with the help of graphical tools.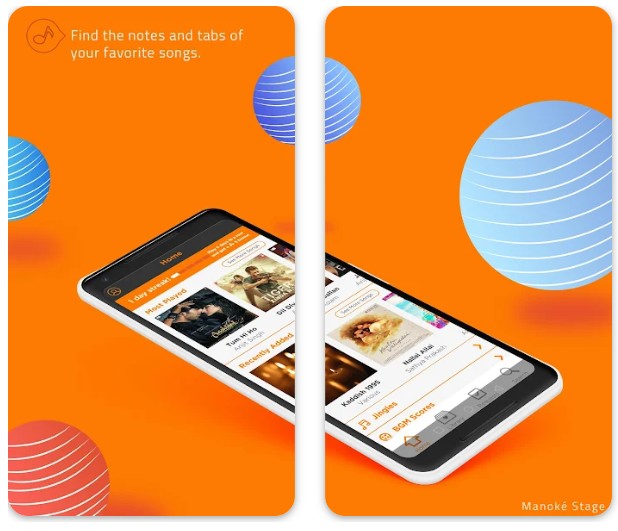 Yousician Guitar, Piano & Bass
The Yousician Guitar, Piano & Bass app has a fairly simple set of tools for composing notes that will please most of your needs.
The main attraction of this application is its ease of use. Thanks to its excellent set of electronic manuals, you can compose right after the app starts.
The application can import and export files of any format. It allows you to record notes using the keyboard, tapping and playing music.
The app provides several sets of standard symbols and symbols that can be applied to notes.
The application Yousician Guitar, Piano & Bass supports almost all types of music scores. Here you can use any musical symbols you may need.
You can also record chords. By the way, music is recorded in text format using the built-in keyboard. This is very convenient, practical and modern.
Each instrument can be played back with its own sheet music. The application supports many file formats. Also here you can listen to the finished song and edit it if necessary.
It's fairly stable and easy to learn the application Yousician Guitar, Piano & Bass. It has rich functionality and does not need built-in shopping.
There is no annoying advertising here. Nothing will prevent you from creating your masterpieces or just writing down notes.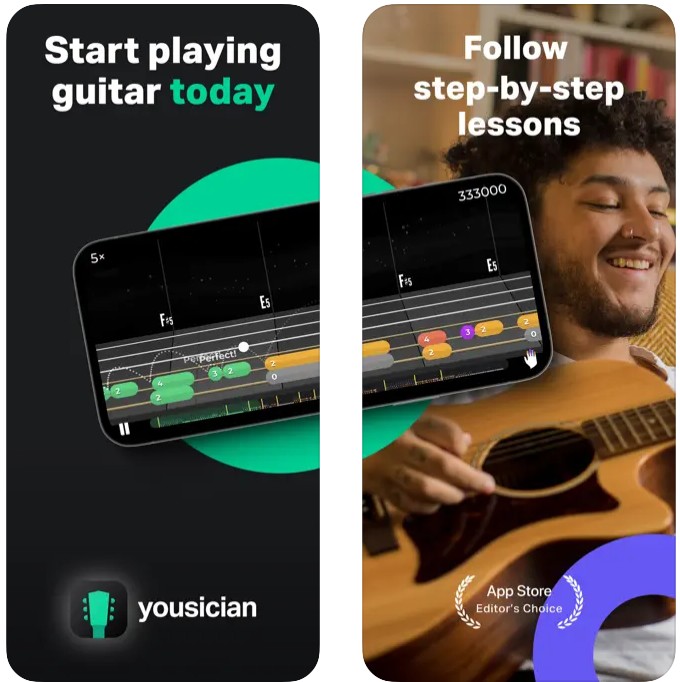 Chords, chords and more chords
Chords, chords and more chords is a free professional music sheet writing the application.
Here you can play them, save them in a graphical format and publish them on popular resources.
This music editor has more than 1500 ready-made instrumental parts. Use the guitar and piano keyboard emulator. As well as functions to connect a microphone and electronic instruments.
This app is rightly considered one of the main tools for creating songs in music studios. It is a popular tool for composers, students, and teachers around the world.
The software is appreciated for its clever algorithms of prescribing notes. It has the speed of track processing, a lot of templates with magnifying glasses and samples. It also has a clear interface for beginners.
Each utility option can be assigned a "hotkey". For a convenient visual perception of the icons are used.
It is possible to listen to the result at any time. You can reveal possible errors and estimate how it can sound at the live performance.
By the way, the program provides for change of "live" playback. In this case, the phone tries to simulate the play of a live musician.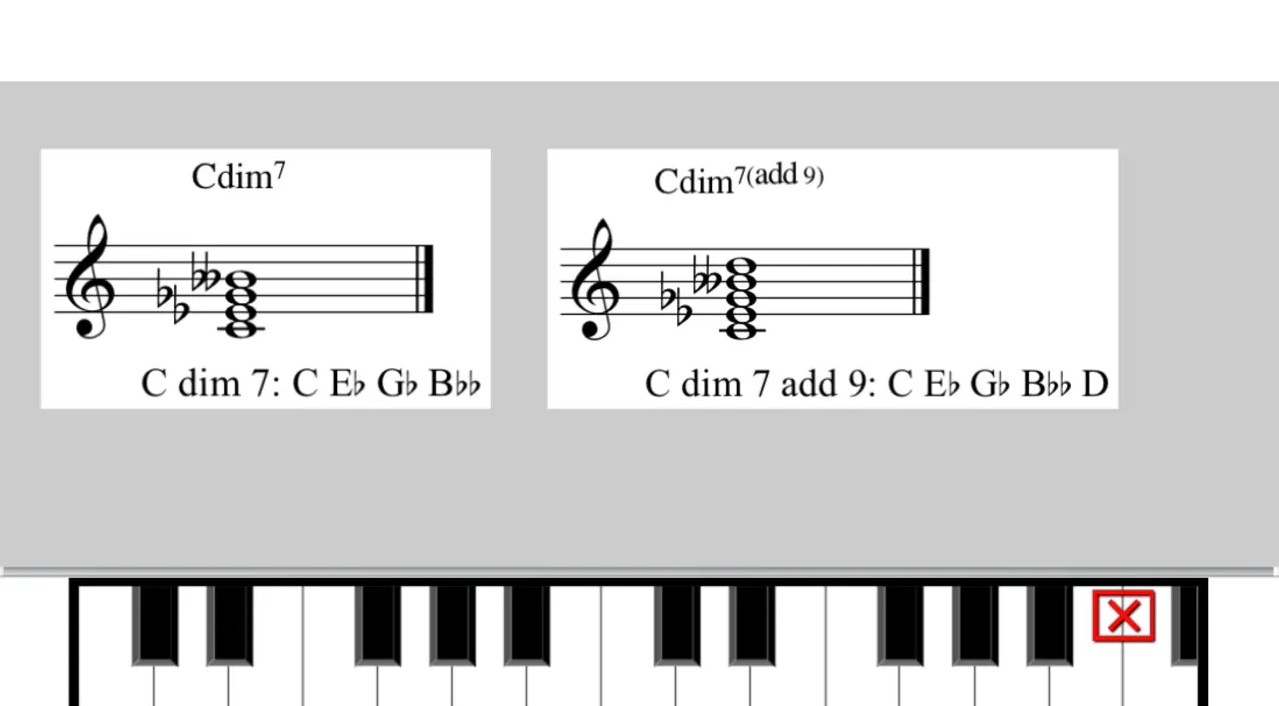 Notation Pad
Notation Pad is a great application for working with music. Here you can create instrument parts and volumetric scores. The finished work can be printed on the printer, and it will look as if it converses with the publisher.
The main beauty of the editor is that it can be used for a simple set of notes. Also here it is possible to work over musical projects directly on phone.
For example, to make arrangements or compose new musical works. A handy wizard is used to open recent projects or create new ones.
Proceed to create your first batch. To do this, select "Create a new document" if the start window appears when you start the program. Choose the tools you want to work within the program.
Also, at this stage, you need to choose the font style, size, and tonality of the work. Then write the name and author's name. You will see the first bars of your future score.
Usually, the application itself builds a score in the most successful way. You can also do this manually by moving the rows and bars to the right place. You can also "expand" and "narrow" them down.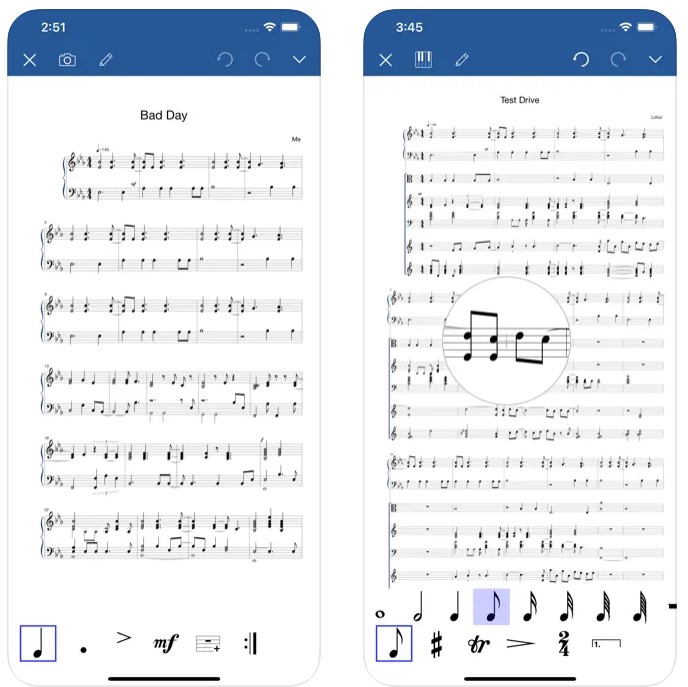 You may also like: 9 Free Apps for Music Mixing (Android & iOS)
NotateMe Now
The popular NotateMe Now music editor is used by many composers, musicians, and teachers.
The app can work with 4 instrumental parts, offers cloud storage for 10 scores. As well as basic editing capabilities.
Key features of the application NotateMe Now:
Start templates for different musical genres and popular instruments
Up to 4 tools in one project
View, play, edit and transpose the score
Possibility to leave comments and annotations to the party
Support for guitar chord charts and schemes
Ability to enter information from the keyboard
Converting scores into guitar tablature and back
Ability to enter text, titles and other text information
Access to cloud storage of scores, storage of up to 10 projects in the cloud
To work with the program you need to create a free account in the application NotateMe Now. You can do it with the help of an e-mail or phone number. You can also register in any social network using your account.
This is a great free application that replaces the manual entry of notes in a notebook. It is very convenient and has rich functionality. You do not need to make any extra built-in purchases. Besides, there is no annoying advertising.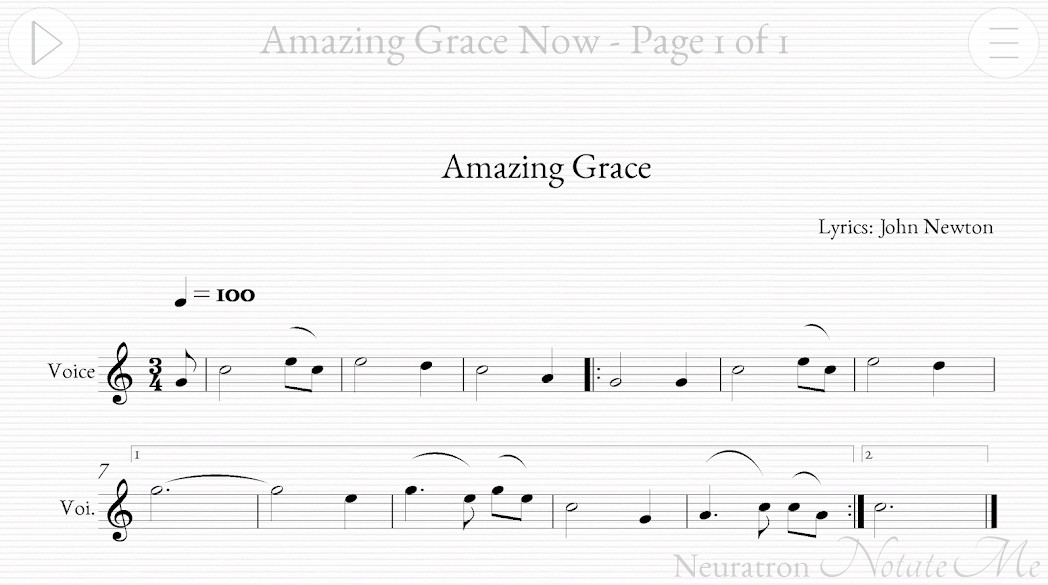 Musescore: view and play sheet music
Musescore: view and play sheet music is a music notation application.
You get a simple but powerful tool for recording music and creating music. Create music anywhere and anytime. It's very convenient and practical.
This app can be used without any professional training. Everything here is very simple and clear.
Besides, the first time you run the app, you will receive detailed instructions. With their help, you will be able to quickly understand all the intricacies of the program.
The application Musescore: view and play sheet music has a simple and clear user interface. It has a built-in keyboard with notes and chords. This greatly simplifies the music creation process.
It can also be a great learning aid. Here you will be able to memorize the writing and sound of all the notes and understand how to use them.
Enter the notes and listen to how they sound. Combine them into a whole song to create a unique music track. Each note can be played according to the musical instrument of your choice.
This application is very useful for recording scores for different instruments. It is also suitable for both solo and group music.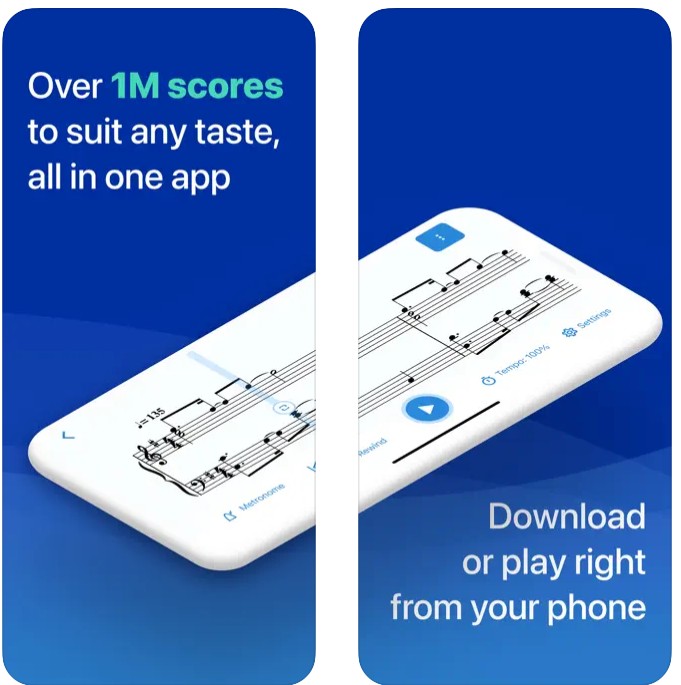 Learn sight read music tutor
Learn sight read music tutor is a free application for writing amateur tracks in different styles.
The app has a set of musical samples, a convenient timeline, mixer, equalizer, music editor. It also uses the ability to connect hardware instruments.
Among the advantages of the app, it has sound conversion technology in real-time.
Thanks to the easy to use interface, beginners can get acquainted with the music industry. All the more so because of the integrated chat for a prompt consultation.
An unlimited number of tracks can be loaded into the application interface. It will be useful when arranging existing projects.
In the editor, you will find a universal mixer with the ability to work and customizable effects. There is also an equalizer with spectrum analysis and a tool for recording your own samples.
Use a polyphonic synthesizer, an advanced drum sampler, and many other tools. Thanks to the integrated recorder, the program can be used to record vocal parts.
This application is the shortest way between imagination and finished composition. Use it as a music notation tool or to create your own songs.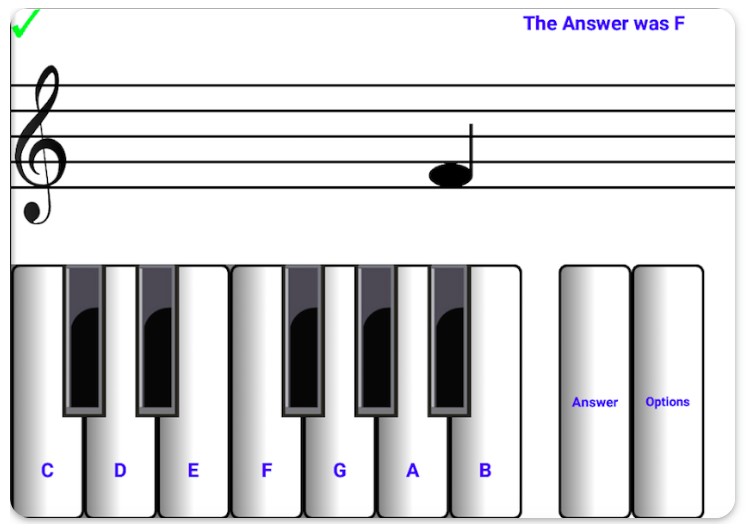 Musitude
The Musitude application is a powerful tool for the notation of music.
It is suitable for beginners as well as professionals. Here anyone can create their own musical masterpiece. Use it anywhere you like when you get inspired and want to create a new song.
Here you can record all the notes using the handy keyboard. You can also listen to them on the basis of any instrument you choose.
Create and edit scores as you like. You'll also be able to process ready-made songs by adding new notes and musical scores.
You can change the sound of songs by editing each track, mixing and applying filters. Multi-track mode and the ability to connect various add-ons are supported.
The peculiarity of the application is the ability to create musical scores. With this option, you can easily display your melody as a diagram.
The functionality of the program is logically divided into four blocks. Audio editor, music sample generator, and a section for saving multi-track recordings.
The app Musitude is popular among arrangers. It is often used by authors of electronic music for writing background samples.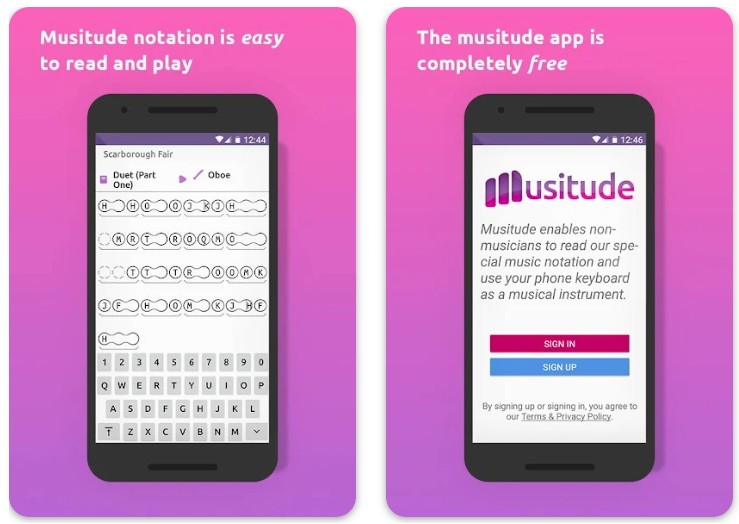 Music notes training for piano score
The simple and intuitive Music notes training for piano score app lets you easily record new songs with notes.
Create and save your own music in any format. Here you'll have a wide range of instruments for creating musical masterpieces.
This app can also be used to learn notes in writing. The app supports almost all music file formats.
View a large collection of music notes in the app. Add your favorite notes to your favorites. So, you don't have to add them again.
The app also has a convenient way to search for your favorite notes. Each note can be listened to based on the instrument of your choice.
The songs you create are saved in the history of the app Music notes training for piano score. You can listen to and edit them whenever you want.
You can share them with friends via email or any social network account. To do this, log in with this information in the application.
This free app is great for perfect music notation. It is very easy to use and does not need built-in shopping. Besides, there is no built-in advertising.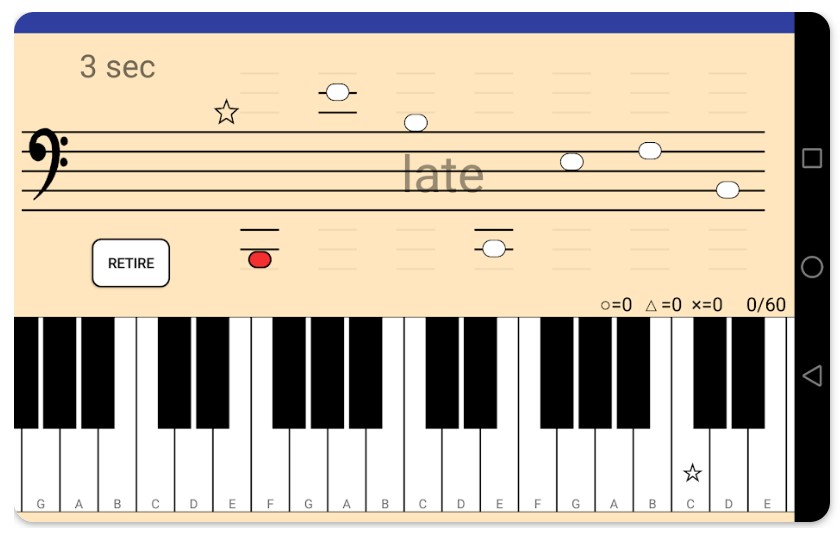 You may also like: 9 Free 8-bit music maker apps for Android & iOS
TEFview
TEFview is an application for creating music scores on your phone.
Electronic scores have many advantages over handwritten scores. They have a more aesthetic appearance, can be distributed on the Internet. And most importantly can be voiced with special tools.
This application allows you to play electronic scores with built-in synthesizers. They are superior in sound quality. You can use them to synthesize the sound of different musical instruments.
To start a new project you need to click "Create a new score" or select the corresponding item on the menu.
In the window that opens, you can enter information about the title of the song, its authors, and much more.
You can skip this step and enter all the data into the ready-made score using the "Text" section in the "Insert" menu. After filling in all the fields, press the "Next" button and proceed to the next preparatory stage.
At this stage, you will need to define the set of tools that will be used in the composition. The next step is to select the tonality of the work.
If you have notes of the original work, then specify the tonality, which is in the existing score.
Then you need to specify the size of your song and set the number of bars in the score.