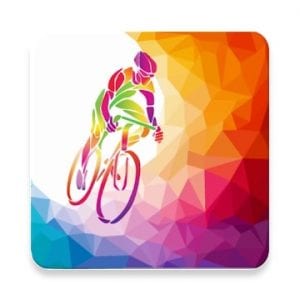 For those who love to ride a bike, MyBike is a great assistant. It's designed to collect and record accurate data about your trips.
You can view all the information after your trip. But the app also has many useful features that we'll tell you about in this review.
Functionality
This is a free application that provides access to all the necessary functions without any restrictions. Data such as gradient, altitude, and speedometer are available to you while driving.
After the end of your trip, the app will show you the distance and time you have spent, the average speed of your movement, and even calories. If you stop for any reason during the stop, the app will automatically pause to check and record the data.
There is also a map in this app that will show you your current position if you need it during the trip. This map is located in a mini format inside the speedometer, and there is also a full-screen map. Each time you ride your bike, there is a detailed map that includes information:
the distance you have traveled
start and finish time
total trip time
the time you spent stopping
the average speed of your movements
the calories that were spent on your trip
the largest speed and altitude
initial and final height
up and down the road
gain and loss accounting
the largest slope
average travel speed
All the information that the application collects can be viewed as charts. Here you will find height, power, slope, time, and speed. If the app collects more than one of your trips, you can view them on maps. The global statistics of your travels are also saved.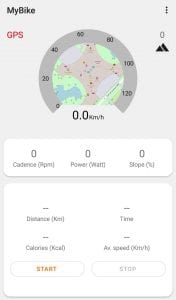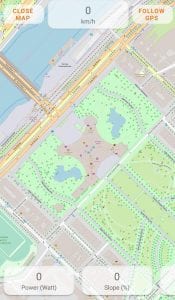 You can share all the data that the app has collected during your bike ride with friends. You can do this by using social networking sites or messengers that are installed on your phone. You can also export and import the data for more accurate analysis.
Design
The standard design and menu of the application are in orange and grey. The application theme can be selected in the settings. In this section, there is a wide enough choice among which everyone can find something just for themselves.
Night mode is also available, which is convenient to use while cycling in the dark. You can also choose the language you want to use in the application. The app supports English, French, German, Italian, Portuguese, Russian, and Spanish.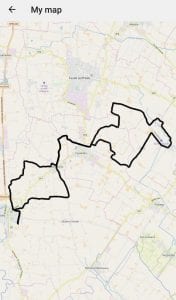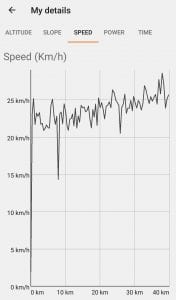 In general, the MyBike app is great for outdoor activities such as riding a bike. It accurately records all the necessary data and is regularly updated, which makes it only better.
You may also like: 11 Free cycling apps for Android & iOS