Neurocog is an awesome health app that lets you track your emotions.
First, create your profile using your email and name. Then you'll be asked about your feelings and what you'd like to improve.
In the "Home" section of the app, you can enter your strongest emotion, choose what words describe that emotion, and type in whatever you want about how you feel. You can later access that information in the "Diary".

You may also like: 5 Best Health Insurance Apps for Android & iOS
Another thing you'll see in "Home" is an image of the brain which is divided into four sections: Cognitive, Sensory, Visual, Emotional.
Tap on any of the sections to do various exercises. Each one has from 2 to 3 exercises. Every exercise is described in detail and has a video attached to it.
Press the "Begin" button on the bottom of the screen to start the exercise. The exercises include different questions you answer, which helps you understand the emotions you're feeling better.
"Sensory" mode has breathing exercises that involve 5 steps which are meticulously described.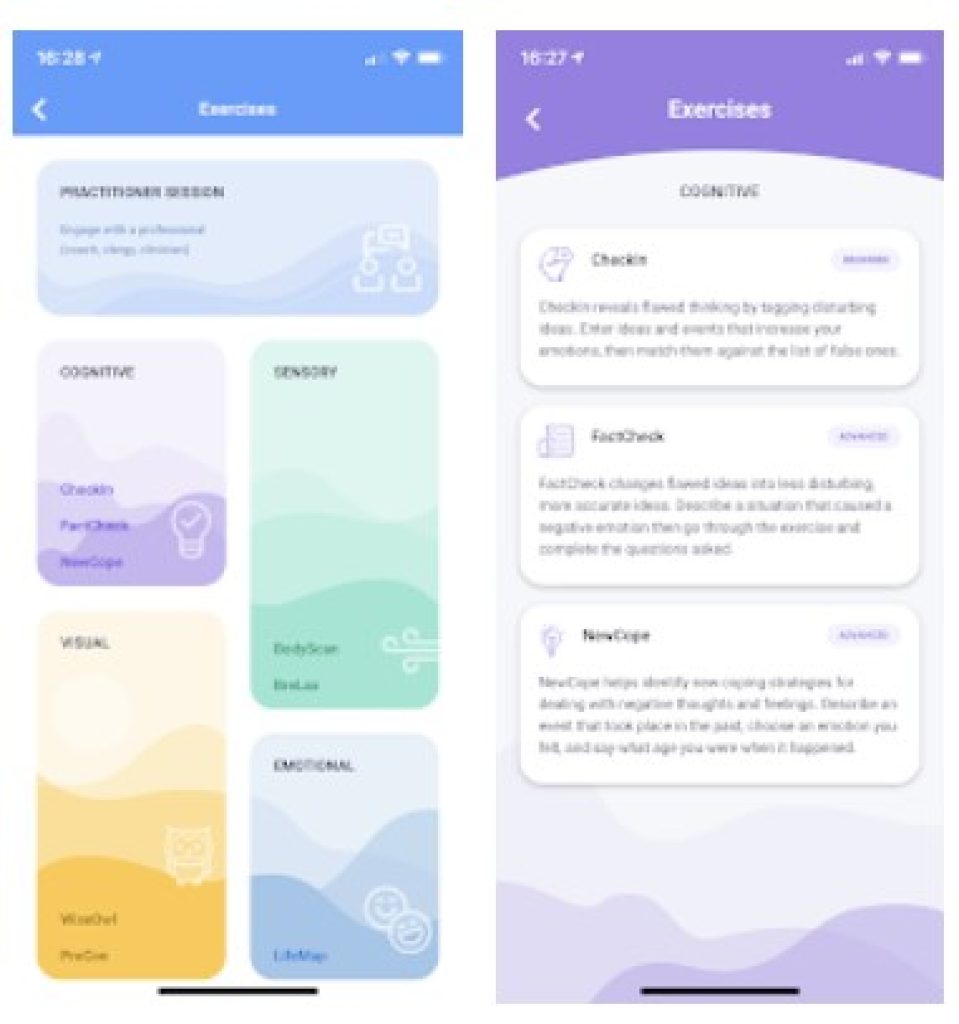 Moreover, the app will ask you how you feel after the exercises as well in order to track your progress before and after using Neurocog.

You may also like: 33 Best Health Apps for Android & iOS 2017
Press the "EL Report" button on the bottom control panel. A couple of graphs will pop up that will give you a visual representation of the progress you're making.
If you're confused and don't know where to begin, go to "My Flow". This section of the app will provide you with daily sessions, so you don't have to stress about what to do. This will also add variety to your exercises as every day different ones are recommended.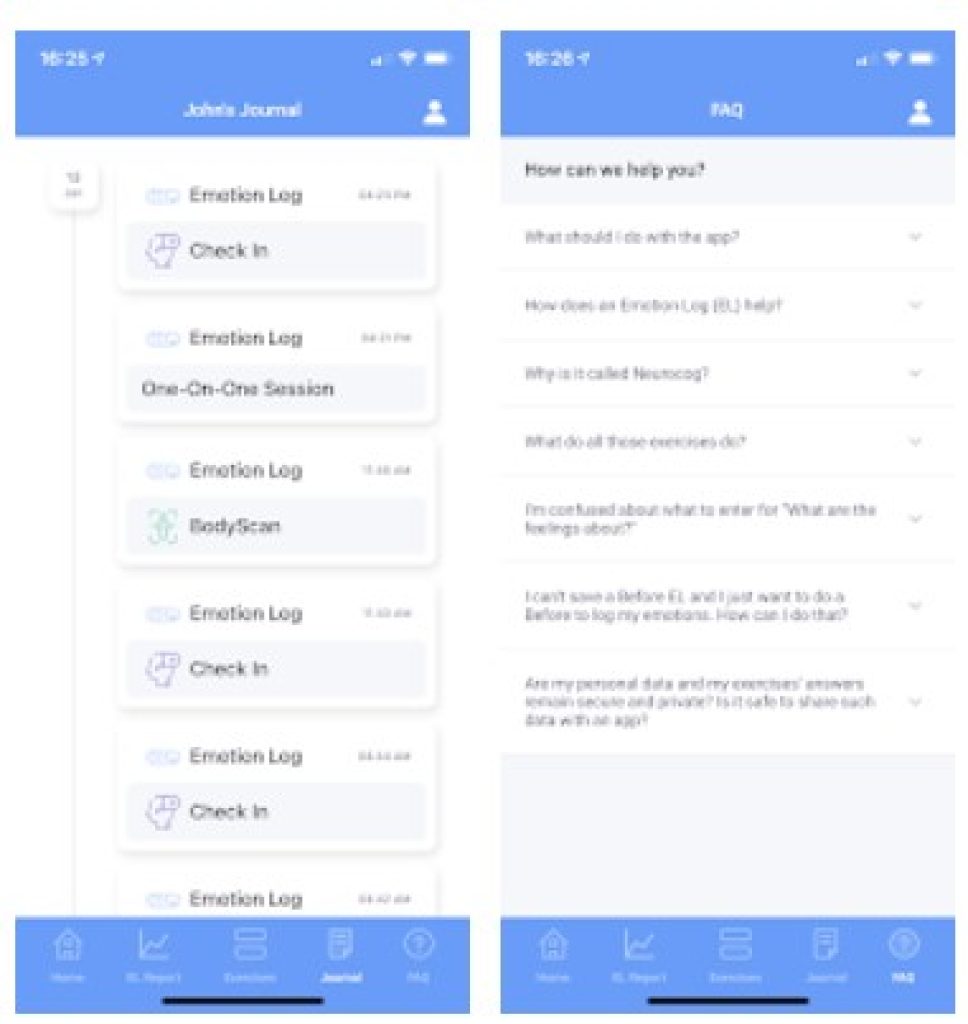 The interface of the app is user-friendly with pleasant colors that make using the app even more enjoyable. However, if you need to see how the app works, go to "Home", then click on the profile icon in the top right corner, and select "App Tour".
Overall, Neurocog is a high-quality health app that will improve your mental health and give you space to express your emotions and clear your head.

You may also like: 13 Best Health Coach Apps for Android & iOS