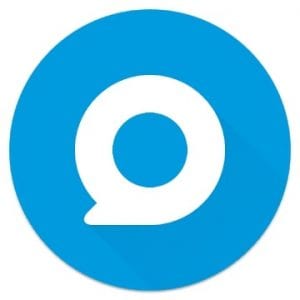 The Nine app is your new and convenient way to communicate remotely. It is one of the easiest to use email clients for Android.
It brings together all the common features. Such as contact and calendar integration, viewing attachments and tasks, multifunctional text editor, and support for many accounts. There are great gestures and themes, as well as unlock with password and fingerprint and the ability to encrypt all data.
Since email is an important part of any business, you'll need a reliable assistant. This application is based on Direct Push technology. It is used for reliable synchronization with Microsoft Exchange Servers. It also uses Microsoft Exchange ActiveSync for this purpose.
This application is popular among entrepreneurs and employees of large companies. It allows you to communicate with colleagues conveniently and without any problems. It can also be used to communicate with friends or family members if this method of communication is the most convenient for you.
Functions
This application is different from other similar mail clients for Android. This app has such important functions as saving contacts, keeping calendar entries, and creating notes. It saves you a lot of time for your business activities.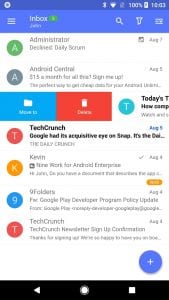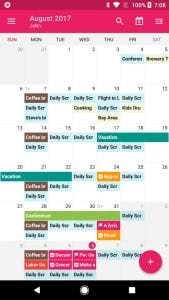 All necessary functions are located in convenient places. It allows you to use the application several times faster than it is possible in other similar email clients. For your convenience, this app also has the ability to connect many accounts. For each account, there's a Favourites folder where you can add important emails or contacts with which you stay in touch the most.
Privacy
Besides, the main feature of this application is strict privacy. Nine does not store your personal data on its servers. It connects directly to your server, which allows you to store all data only within your mobile device.
Design
A nice addition is also a beautiful design in bright and light shades. You can design the color scheme of the application yourself. You can do this in the settings by selecting one of the suggested themes of your choice. One of the most popular is dark mode, during which your eyes will not get tired of bright colors. All actions here are made in beautiful animations, which makes using this application even more enjoyable.
Notifications
When a new email is sent to your mail, you receive a notification on your phone. In this notification, you'll see the beginning of the email and the subject you've specified. This way, you can immediately see if the email is important, or if you can postpone the response to the email for a while.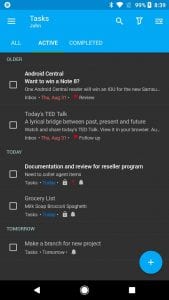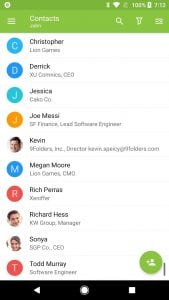 Battery usage
Users also note that their smartphone's battery usage is low. That is, even if you use the app frequently or leave it open, it will have almost no effect on your battery level.
The Nine app has high scores on Google Play. Developers regularly make new updates based also on feedback from users.
To sum up, Nine is a truly unique app. It allows you to do business and personal communication whenever you want, without missing a single important message.
You may also like: 15 Best Android E-mail apps