Don't you find it annoying when you can't play your fave war game just because you don't have an Internet connection? This article will help you never face this situation again!
There are lots of offline war games for Android that you can reach anytime and anywhere. These games come in different themes from sci-fi to WW2 so everyone could find something to play. Furthermore, these apps have high-quality graphics that is totally comparable to PC games.
In case you're curious about other offline games, check out this article: 23 Free offline Android games
Here's the list of 13 best apps that category that worth your time. Have a look!
Cover Fire
Let's start with the game called Cover Fire. This is a war game with breathtaking graphics that you can play offline.
According to the game's plot, you gave a powerful group called Tetracorp that aims to get full control over everything. Your aim is to confront the group and repel all the enemies trying you attack your territories.
As it was already mentioned, the visual and the sound effects are truly amazing in this game so you'll get the feeling like you're playing it on PC. The game has a huge range of armor you can pick to protect your territories. You start with the basic ones but you can get more complex and deadly armor when you'll move forward in the game.
Plus, you will need to train an army that will fight back the enemies. It needs to be said, the contestants will appear from everywhere so you'll need your strategic skills to protect your borders. When you'll earn enough in-game currency you can level up your armor with grenades, tanks, and so on. As for an army, you will need to train your soldiers' unique skills to be able to beat the enemy. Thus, you can teach snipers, bombers, and more.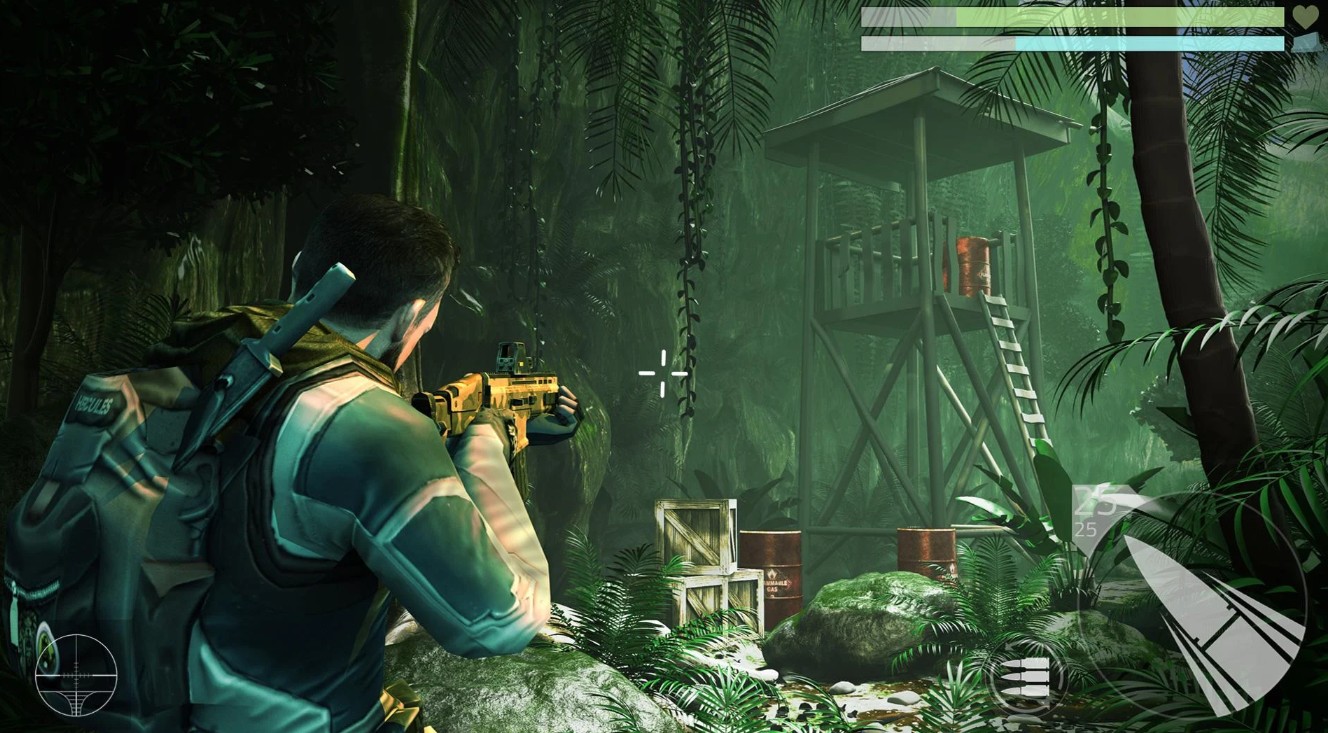 You may also like: 11 Best tank games for Android
World War Heroes
In World War Heroes, players are thrust into the heart of World War II, where they can relive historic battles and engage in intense first-person shooter action.
This game offers an immersive multiplayer experience with stunning graphics, authentic weaponry, and various game modes that cater to fans of classic World War II-themed shooters.
One of the main benefits of World War Heroes is its wide range of playable characters, each with unique skills and abilities, adding a layer of strategic depth to the gameplay. Players can choose from different classes such as Assault, Medic, Support, and Sniper, each suited for different combat situations.
The game provides a variety of maps inspired by real-world locations of World War II, ensuring players are engrossed in historically accurate environments.
World War Heroes caters to both casual and competitive players, offering several game modes, including Deathmatch, Team Deathmatch, Bomb Mode, and Hardcore Mode.
Additionally, the game provides a smooth offline mode that allows players to practice their skills and familiarize themselves with the gameplay mechanics even without an internet connection.
Overall, World War Heroes successfully captures the essence of World War II battles, delivering an engaging and action-packed experience to FPS enthusiasts and lets you play without an internet connection.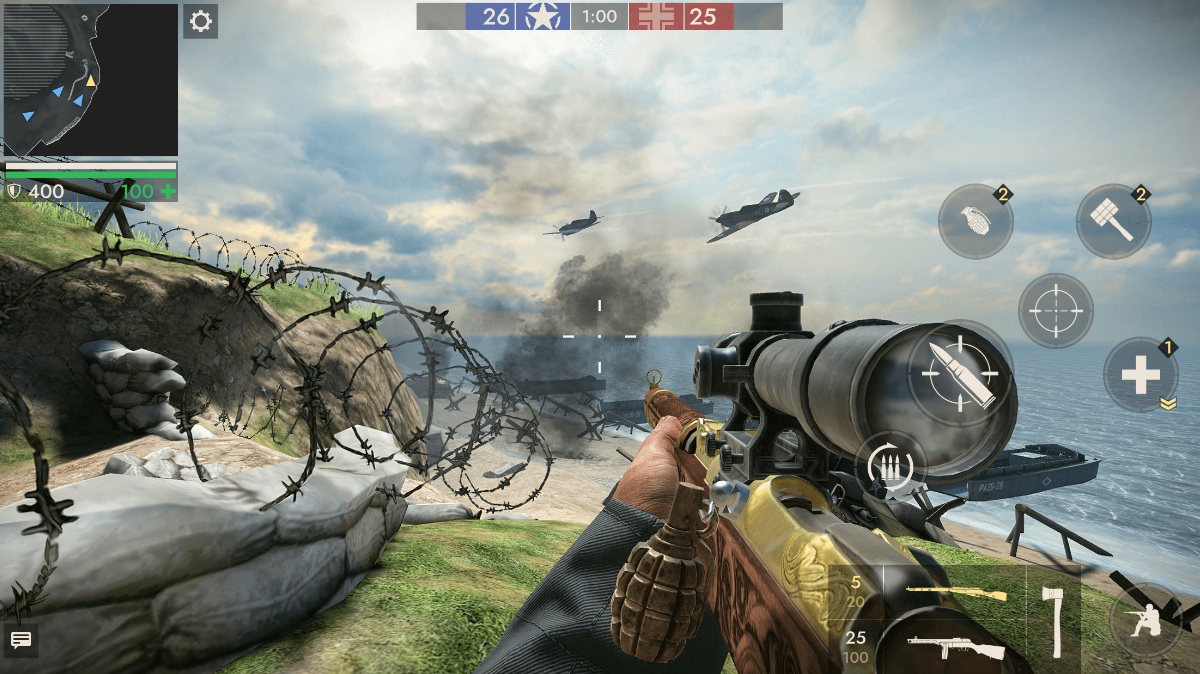 Blazing Sniper
Blazing Sniper is a realistic war simulator game that you can play offline.
This game empowers you to feel like a real sniper trying to fight back the legion of enemies. At first, you get the basic armor and don't have that many sniper skills but you can develop all of that. The game has a huge range of shooting weapons like guns, shootouts, and more.
Plus, you will get in-game currency as you play and you can spend it on a new uniform. In fact, you shouldn't underestimate the power of a good uniform as it can level up your protection. Besides, it can also help you become more quite so that enemies won't notice you crawling after them. Each round can help you lava up your range so you can even become a leader one day.
Get ready to fight with terrorists and go through hundreds of tasks. Furthermore, every new task you get as a part of the elite soldier squad will bring you to a new location so you won't get bored seeing the same battlefield every time. From another point of view, you will need to estimate the surrounding environment and overthink your steps each time you go on a mission.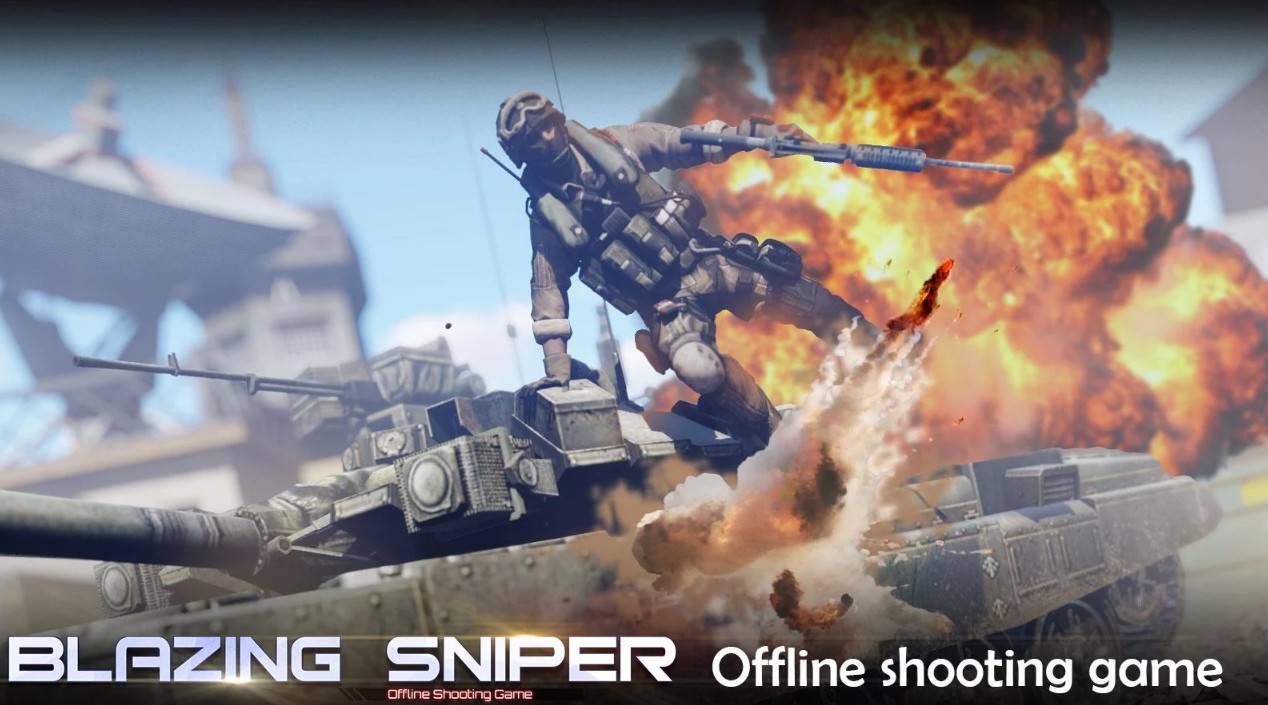 DEAD TARGET
Dead Target is an offline war game that empowers you to crash zombies.
In the setting of this game, there has been a zombie armageddon in 2040. Thus, a special sniper squad was formed to face the waves of undead and save mankind. So your aim in this game is to kill as many undead as you can and not to die trying. It needs to be said, the game has an amazing 3D visual that is totally comparable to the PC games.
Herewith, the game has a huge range of killing machines you can use against the undead. There are bombs, guns, rifles, and so on. As always, you start with the basic hardware and uniform so you'll need to work hard to upgrade it. You can also develop the sniper's skills to reflect not-stop attacks.
Besides, there are few kinds of zombies in this game so you won't get bored crashing the same looking ones. Some zombies can harm you more, some are quicker than other and you need to consider all that. You can also take part in extra quests to rank up and become a leader of the group.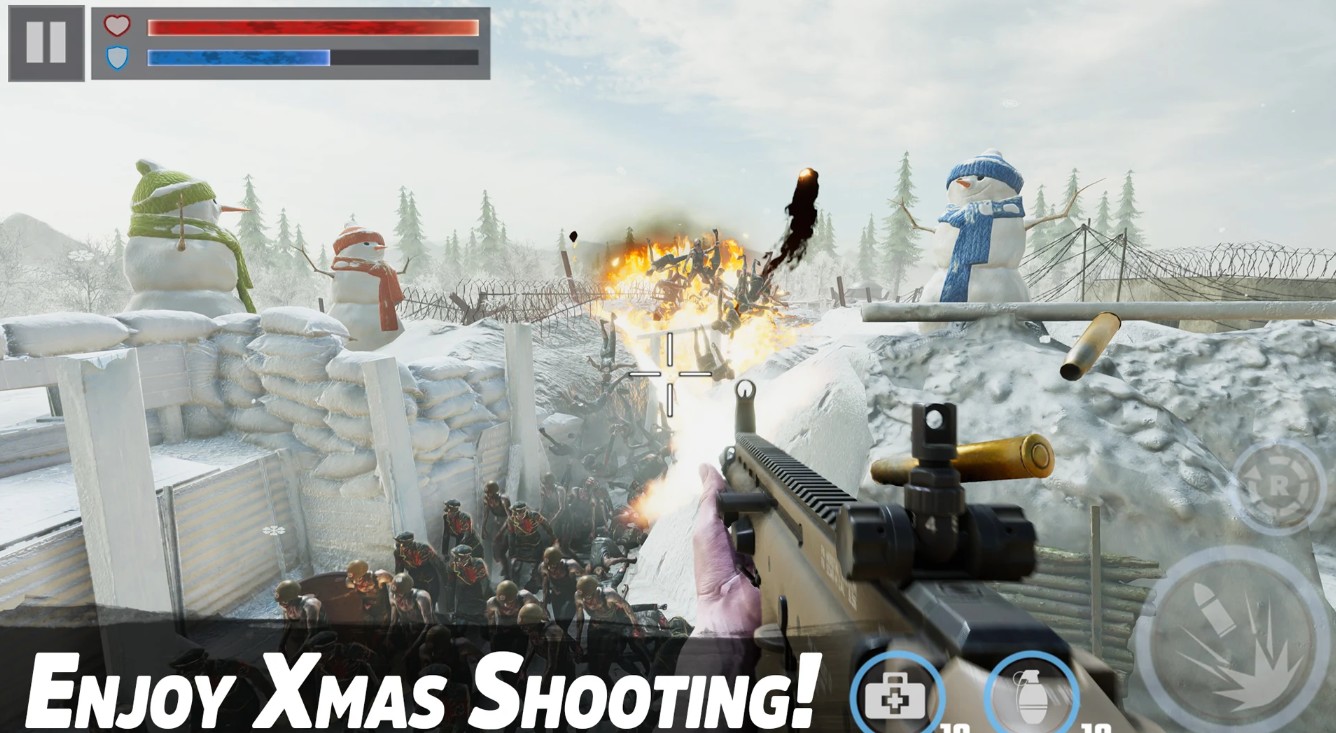 LONEWOLF
LONEWOLF is an offline war sniper game that brings you into the noir world of criminals.
In this game, you get to play the role of a mysterious sniper assassin that does what it needs to become a part of a criminal organization. Plus, you need to consider that this is more than just a hit-the-target kind of the game as you'll have to deal with moral conflicts. All the missions come with harsh authenticity and all the killings look detailed and realistic.
The game takes place in a large city filled with criminal deals and wars between the bands. Your aim will be slayer in various people for money. Each person you kill brings you some amount of money that you can accumulate and spend on developing your abilities and weapons. The more powerful your target is the more money you'll get.
Therewith, all the assassinations happen at long distances so you'd better use more than just a sniper rifle. Thus, you will need extra gadgets such as stabilizers or sights. Besides, you will need to investigate the story of your target to figure out the best way to kill them.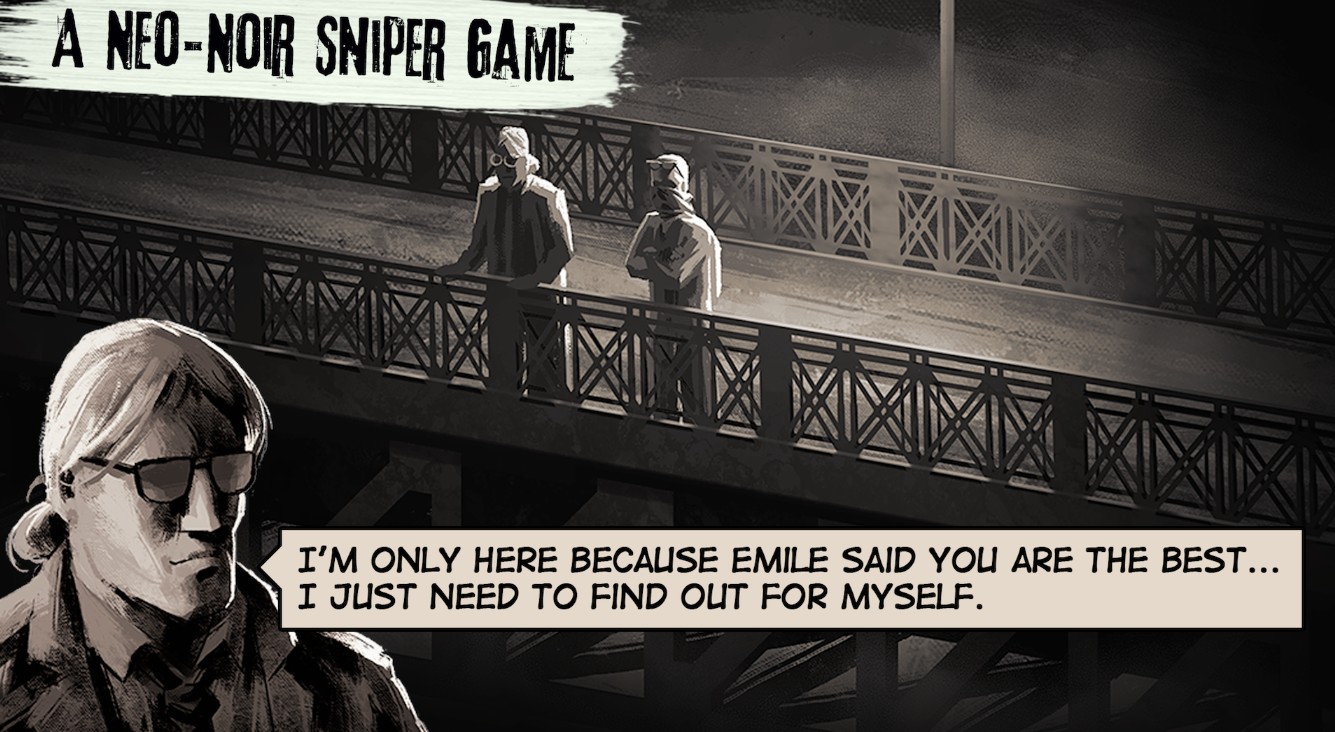 Gun War
As its name suggests, Gun War is an offline game that empowers you to feel what it's like to be a sniper of a special forces unit. The age takes place in a struggling time when the world is filled with the criminals, terrorists, and even the undead. The game has more than 120 missions you can take part in so it will keep you busy for quite a long time.
The game also has HQ 3D graphics and authentic sound effects that involve you in the atmosphere. Furthermore, you can rather play with the first-person or third-person point of view. At the end of each round you get to face the boss and it's quite a challenge to defeat him. You also need to consider that some missions require you to release the hostages so you need to assure all of them stay alive.
It needs to be said, the game gets even more challenging when you try to resist the zombie attacks as it's practically impossible to kill them. At first, you will get the essential armor but you can renew it by spending in-game currency you earn on the tasks. The game covers more than 25 types of hardware so you won't struggle with the lack of choice.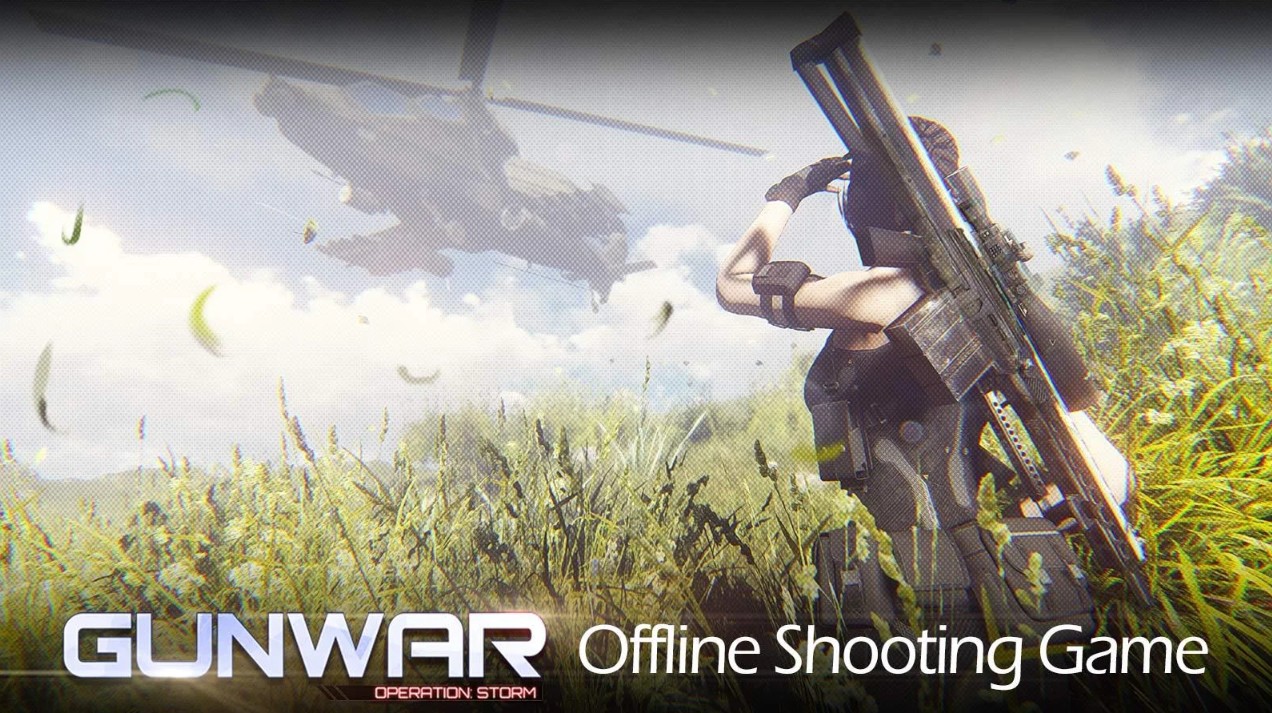 Check also: 12 Best Space Strategy Games for Android & iOS
Elite Killer: SWAT
Elite Killer: SWAT is a military shooter game that you can play without the Internet.
In the plot of this game, you are a soldier that aims to defy terrorist syndicate on your own. Your main mission is to reach the rear of the enemy and crush the base of the terrorists. Sound like a task that you can complete with just one round but it's way more complicated.
To complete the mission you will need to move forward in the game step by step to find clues and hints that will help you reach the main terrorist in the syndicate. And only when you'll build your strategy stone by stone you will be able to end the terrorists with one blow. The gameplay is quite intuitive so it will suit both beginners and skilled players.
Furthermore, the game has an HQ visual and all the heroes are drawn in detail. The game also has more than a hundred levels so it will take you a while to go through it all. Plus, you will get to explore more than sixteen locations over the world so you won't get annoyed with the same landscape.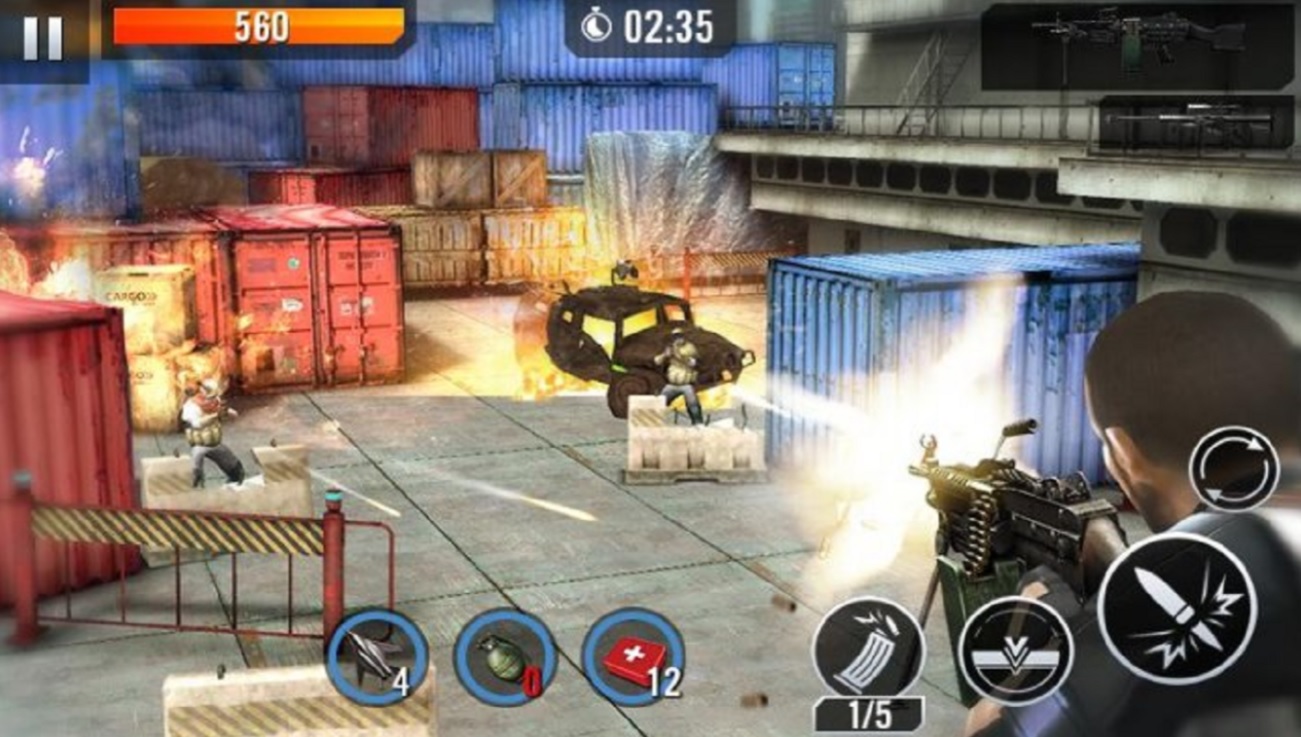 Mobile Strike
Mobile Strike is a military game in which you are to create elite troop units to overthrow enemies and protect your own base from their attacks.
By playing Mobile Strike, you can become a worthy commander. Assess how advanced your strategic and intellectual skills are.
At your disposal a large number of different types of armored vehicles and various infantry units. The outcome of a combat operation depends almost directly on the strategy you come up with. Most of your time in this game will be spent on your own military base.
There you'll be busy building and improving defensive or resource structures. You'll also be hiring troops and dealing with various diplomatic and strategic issues with the alliance.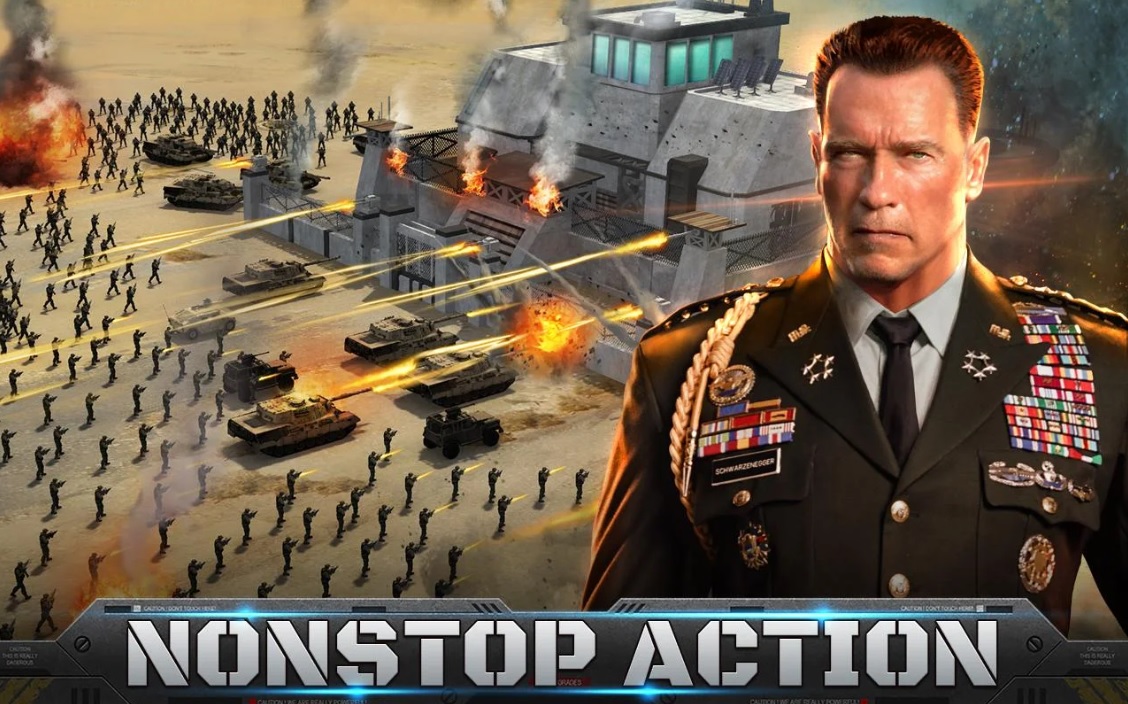 Special Forces Group 2
Special Forces Group 2 is a 3D first-person shooter that can run without the Internet.
According to the game plot, you will need to pick a side you hat to join — the terrorists or the special forces that fighting against them. The game gives you absolute freedom when it comes to exploring the map. Plus, there are no limits for your movements so you can pick your shooting point on your own.
Mainly, your goal in this game is to slayer any bad guy that cross paths with you. Herewith, you can also take part in tasks to diversify the gameplay. Furthermore, the game takes place in lots of locations so you won't get annoyed seeing the same landscape over and over again. Nevertheless, it means that you will need to come up with new killing strategies for every location.
These locations cover deserts, cities, and lots of abandoned buildings. Wherein, you can also find shelters to weight for the perfect opportunity to slayer your opponent. In case you'll have access to the Internet you can join the alliances to participate in group fights.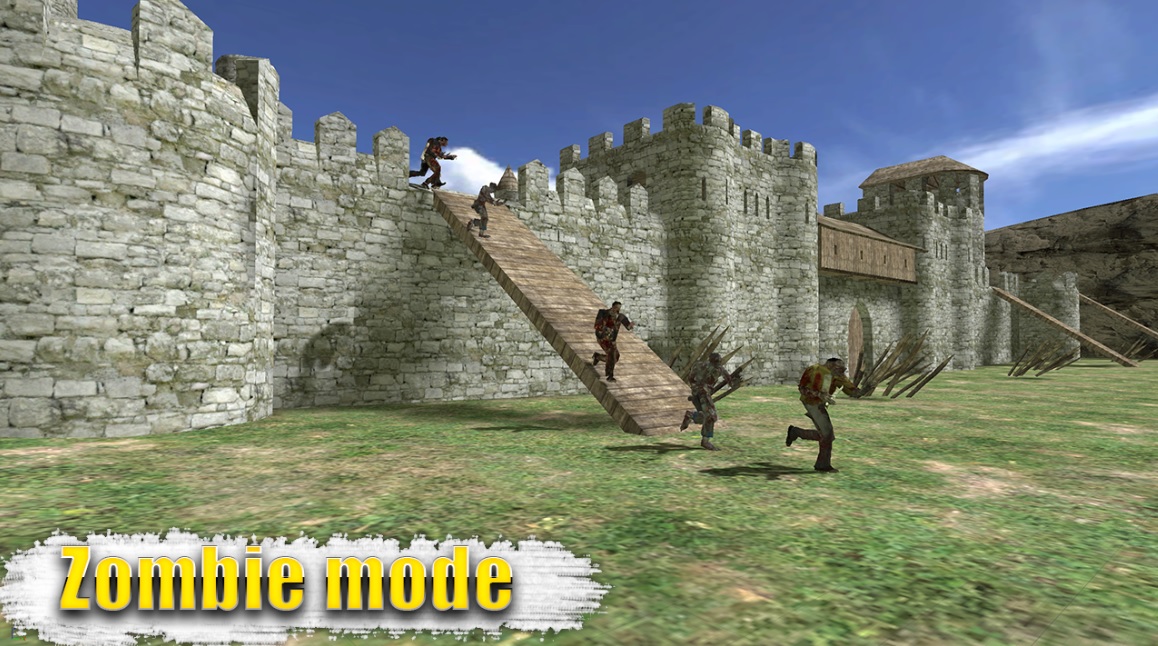 Brothers in Arms 3
Brothers in Arms 3 is a third-person offline shooter that takes you to the active battlefields.
The game takes place in the WW2 and empowers you to take part in shootings and help your army to crash the nazis. You start with the basic hardware that all the soldiers have but you can upgrade it later. The game covers lots of armor that were actually used during WW2 so you get to fully feel the atmosphere.
You play the role of the sergeant that leads an army to the battle. Herewith, you will need all the powers you have to turn the battle in your favor and get the victory. Besides, you will need all your strategic thinking to place the shelters and snipers properly.
Each battle you win gets you generous rewards that you can spend on renewing your hardware and uniform. Furthermore, you can take part in different tasks such as sieges and assaults or even spyware. The game tries its best to reflect the atmosphere of the war so get ready to feel the chaos burning around you.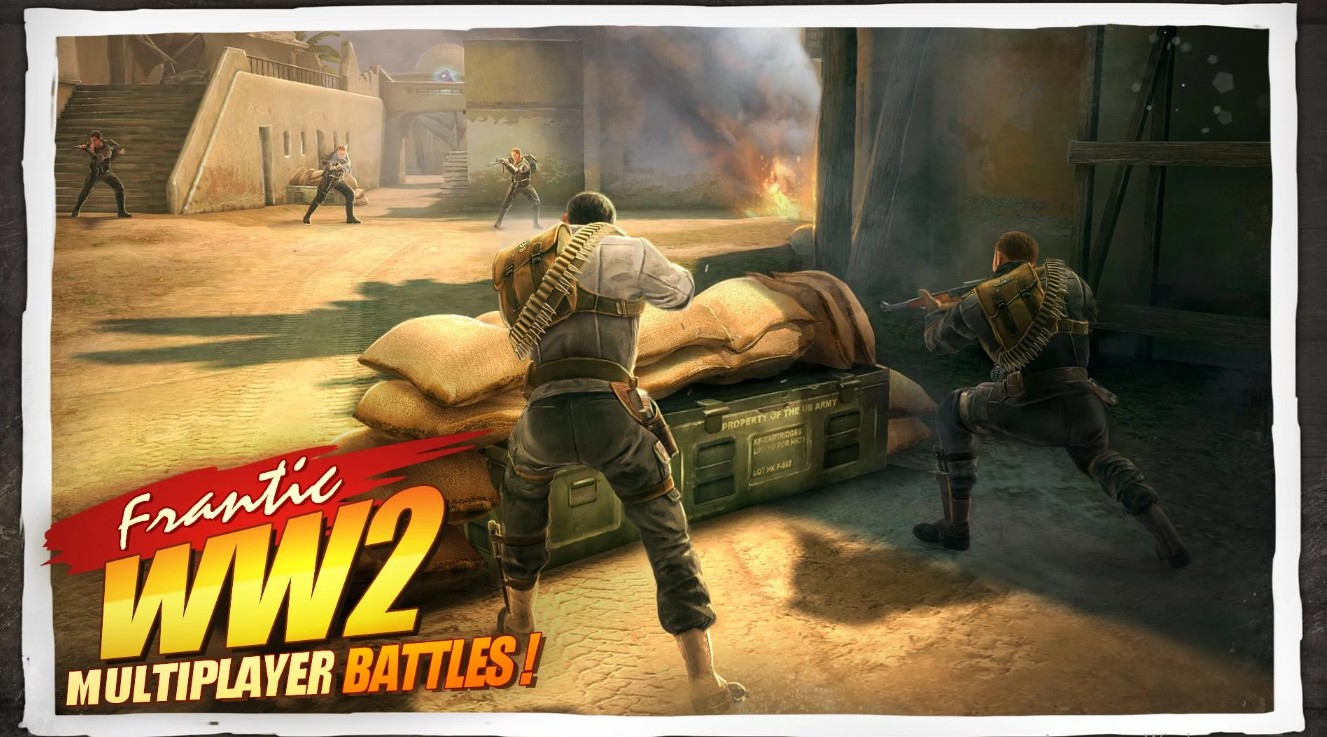 Warplanes: WW2 Dogfight
Warplanes allow you to go back in time to the thrilling skies of World War II. With a wide range of historically accurate warplanes at their disposal, players can engage in thrilling air battles and experience the exhilaration of high-speed aerial maneuvers.
The game features a variety of single-player missions, each with unique objectives and challenges that test players' flying and combat skills. From escorting bomber planes to engaging in one-on-one duels, the diverse missions keep players engaged and coming back for more.
The aircraft models are intricately designed, capturing the essence of their real-life counterparts. The realistic landscapes and weather conditions further enhance the immersive experience, making players feel like authentic World War II pilots.
In addition, Warplanes offers an online multiplayer mode, allowing players to compete against others from around the world. This adds an element of competition and social interaction to the game, creating a dynamic and engaging community of virtual pilots.
In conclusion, Warplanes have both online and offline modes, so you can enjoy it alone and with friends.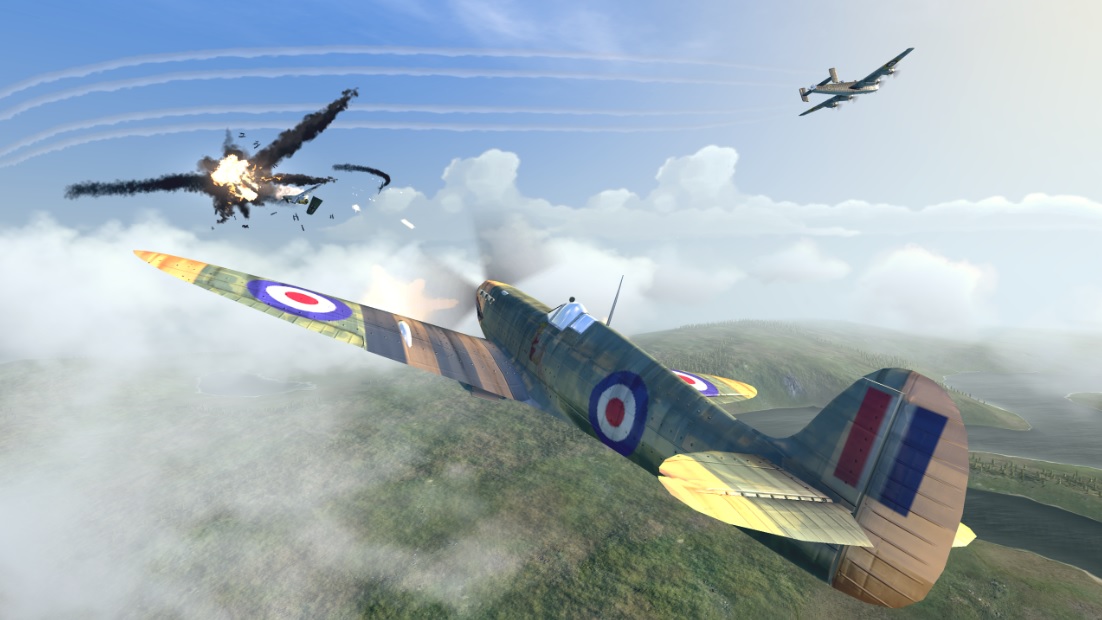 Overkill 3
And, Overkill 3 is an offline war game that takes place in the future.
By the concept of this game, the future of our planet is bleak and cheerless. The whole planet is under control of some group that is yet to enslave th whole world. Herewith, most of the people are too scared to fight back and their resistance forces are small and weak.
Your aim in the game is to level up the resistance forces and get rid of the invaders. Thus, you will need to show all your sniper abilities and tactical thinking to turn the battle in you're favor. The game covers lots of various hardware – there are rifles, machine guns, grenades, and even bazookas,
On top of that, the game has lots of levels that will keep you busy for a long time. Besides, the locations in the game are constantly changing so you won't get bored seeing the same landscapes over again. In case you want to fully feel the atmosphere you should use headphones to enjoy the sounds.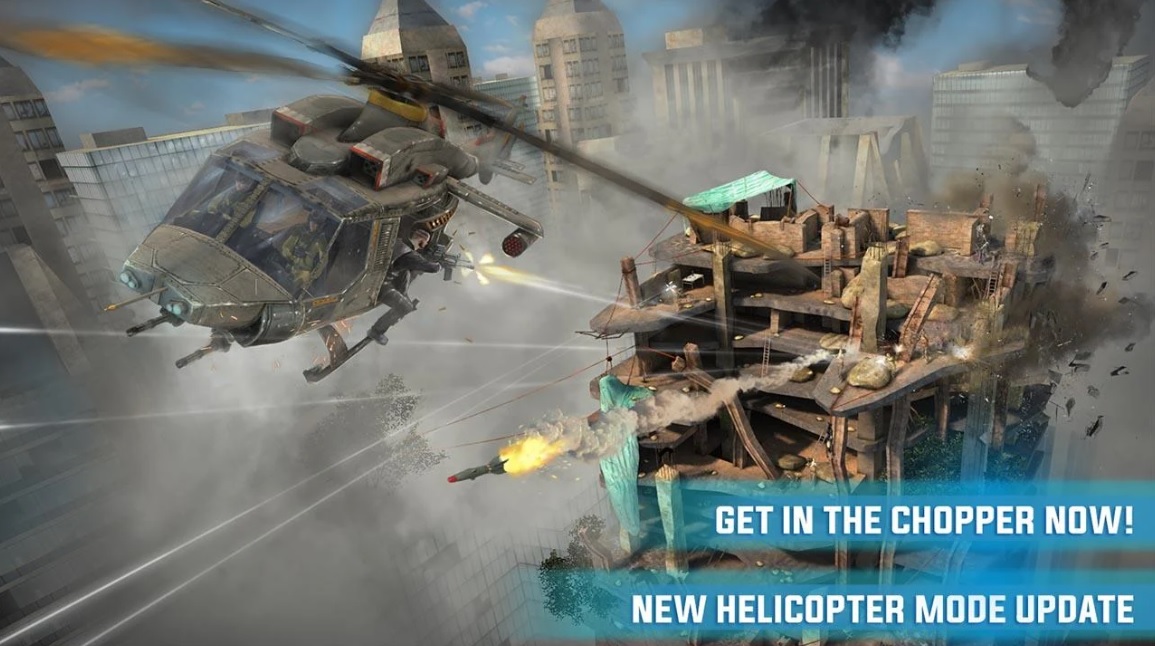 You may also like: 11 Best War Defense Games for Android & iOS
D-Day World War 2 Battle Game
D-Day World War 2 takes players on an exciting journey back to one of the most critical moments in history – the D-Day invasion during World War II.
The game provides players with a sense of being part of the pivotal events that shaped the course of the war. With meticulously designed battlegrounds and realistic sound effects, the game successfully transports players to the heart of the action.
Players can choose to fight on the side of the Allies or Axis, allowing them to experience both perspectives of the conflict. The game offers various missions, each reflecting different aspects of the D-Day invasion.
The graphics are another standout feature of the app, as they contribute to the overall authenticity and realism of the battlefields. From the uniforms of soldiers to the detailed landscapes, the attention to historical accuracy is commendable.
To sum up, it is possible to say that this game perfectly suits you if you find an offline war game to download on your smartphone.