Do you enjoy playing board games? Lucky for you you, now you can have one right on your mobile!
There are lots of free online board game apps 2023 (Android & iOS) that will brighten up your time. These games come in various genres – from strategy to puzzles, from historical to horror. Some of these are even based on the board games you can get in stores!
In case you enjoy tactical games, check out this article: 11 Best War Defense Games for Android & iOS
Here's the list of 11 best apps that category that worth your time. Have a look!
Carcassonne: Official Board Game -Tiles & Tactics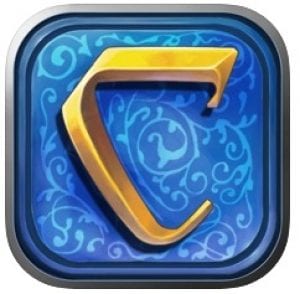 Let's start with a game called Carcassonne. This is a card strategy game that won't leave you indifferent.
This game is turn-based and it empowers you to play against your mates or other payers around the world. The gaming process fully reflects the rules of the self-titled puzzle game. The rules are quite simple but there are regular changes you need to consider. Once you'll choose your team you will get a pack of cards that you'll use to move on the map.
Your main aim here is to display the cards according to the landscape and get all the rewards and points possible. So the more cards you display the larger the world will be. It needs to be said, this game is not about fighting for the territories and stuff. All the interactions and moves you make should be diplomatic.
Thus, you can trade some stuff to your competitors and research the map to find gems and other helpful stuff. Herewith, all rounds in this game will be different from one another so you always need to keep an eye on the way it goes. Visually the game looks great and the maps are drawn in the very details.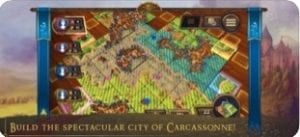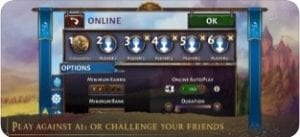 You may also check: 13 Best high graphic games for Android & iOS
Small World: Civilizations & Conquests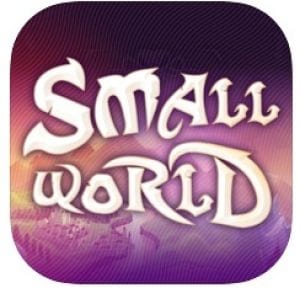 The second game is called Small World and this is a board game that brings you into a mysterious fantasy world.
Your aim in the game is to collect the card decks that will help you defeat your enemy. In every game against an opponent, you fight for the pieces of land on the map. Your main aim in the game is to seize as many territories as you can and make a profit out of them. There, you can participate in face-to-face duels, group contests, or train playing against an AI.
The player who gets more coins by the end of the round — wins. The game has a massive collection of cards with various characters. All the characters have unique strengths you are yet to develop. Besides, the game has lots of extra quests you can enter to get extra points.
Wherein, you can combine cards to get level up the powers of your horses but you need to do it correctly. The game has a large guideline about all the characters and cards and it will be better if you'll read it. Furthermore, you can participate in daily and weekly challenges and matches to raise your rating.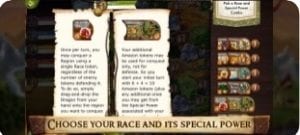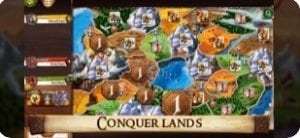 Card Thief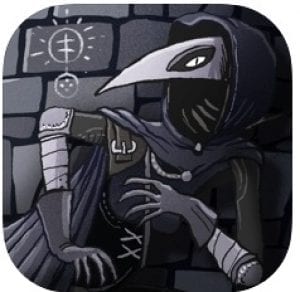 Card Thief is a board card game similar to the solitaire with an unusual visual.
Your main goal in this game is to reach the dungeon that is filled with cards of different purposes. Thee cards can be traps and guards that you need to avoid. But there are also the gold ones and the doors that will help you to get into your destination point. Once you'll get into the dungeon you will need to steal the treasure chest.
On your way to the endpoint, you will need to go through various quests and bypass traps. Every proud that you ill successfully complete will give you a new pack of cards with outstanding abilities. The game has a leaderboard so you can estimate your results with other players around the globe.
Furthermore, the maps in the game are constantly updating so you will always look for new ways to escape with the chest you've stolen. When the game starts your main character has a particular amount of stealth points out that you will lose each time you run into guards or fail to your enemies. When you'll run out of these points you will get into prison.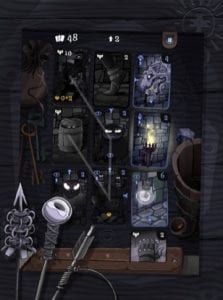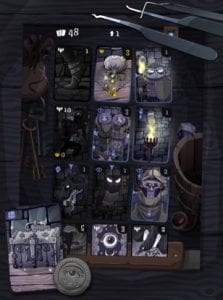 Castles of Mad King Ludwig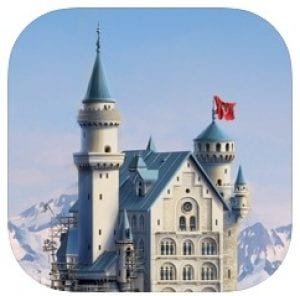 Castles of Mad King Ludwig is a board game that puts you in a place of the land's best architects.
According to the game's plot, your client is the mad king who asks you to build impossible castles. Your aim here is to please the king and be better than your competitors. As for the competitors, you can have competitions against up to four players to see who's the best castle builder out there.
On top of that, not all players will play fair so be ready for the intrigues and set-ups. Thus, you can also cheat and try to set up your opponents to get the victory in your hands. At the end of each round, you need to come up with a huge medieval castle with dozens of rooms. Wherein, you can watch a tutorial on how to do it.
If you're just getting started with this game and you're not ready for the real competitors yet you can train your skills battling against the AI. The visual of the game is great and the castles look absolutely stunning, Plus, the game gas an orchestral music soundtrack that helps you to feel the whole medieval atmosphere.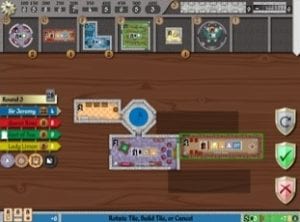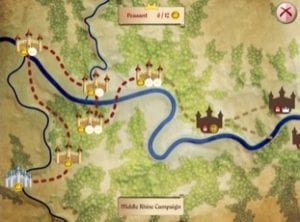 Catan Classic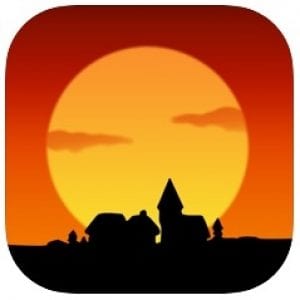 Catan Classic is a board strategy game that takes place on a beautiful island.
Your aim in the game is to get dominance over the island so you can explore its map, get new territories, and trade. This game can have for up to four players fighting for the territories at the same time. Therewith, the territories don't always mean villages it can be roads and harbors.
When you'll have enough lands under your command you can build a diplomatic and economic relationship with other players so that everyone could have the profit. The main goal here is for you to get as many territories as you can but you need a strong army for that. If you feel you're not ready for facing real opponents you can train and fight against the AI at first.
Herewith, you need to consider that it's not that easy to move forward in the game on your own. Thus, you will need to make alliances and cooperate with other people. You also need to extract the resources because you can't hire warriors and build facilities without it. Furthermore, there's an authentic thematic soundtrack plays for each event.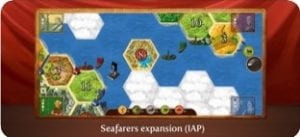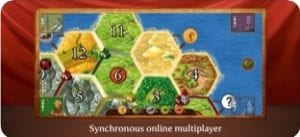 Check also: 33 Best Board game apps for Android & iOS
D&D Lords of Waterdeep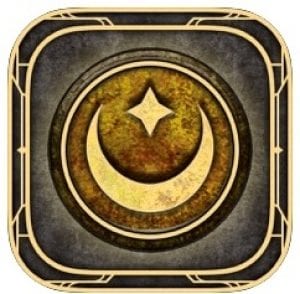 D&D Lords of Waterdeep is a board game that empowers to rule the fictional state.
It needs to be said, the game's setting takes place in the world of Dungeons & Dragons. Your main goal in this game is to become a state's ruler and for that, you will need to gain influence. But it's not about earning points in this game — you need to set the workers in their places.
Wherein, you may need people of various jobs — from magicians to thieves and warriors. So you need to know places to get successful in this game. Besides, you can build facilities and architecture that will level up your influence among the citizens. At that, you can make wooden buildings, stone ones, and even the ones made from metal.
You will also need to command the resources to make all people happy. When you'll gain enough power you can conquer the territories with armies. The game has lots of rounds and it will take you a while to get over with it. Plus, strategical skills are high demands here as you will need to overthink your every move.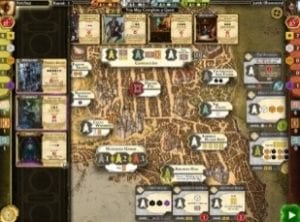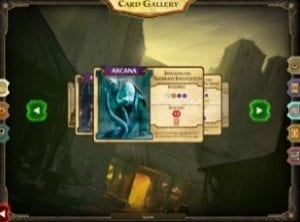 Elder Sign: Omens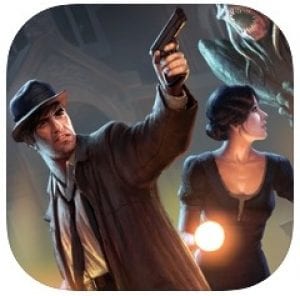 Elder Sign: Omens is a puzzle styled board game that puts you in a place of an investigator who's trying to stop the evil.
According to the game's plot, there are forces of evil that have taken over the provincial museum. There are hundreds of demons, monsters, and even satan himself are trying to get into the human world through the museum. The only thing that slows them is the building-s walls but it will not stand long.
The only thing that can save the planet is the magical creature that was sleeping somewhere hidden for thousands of years by now. And your aim here is to wake this creature up. For that purpose, you need to get the crew of characters that you choose by yourself. This crew gets into a mansion filled with artifacts, riddles, and puzzles that need to be solved.
There are more than sixty rounds in this game and you'll need to estimate the powers of your team and decide if there are any members that will not participate. The maps in the game are very detailed and visually gorgeous. Besides, you can switch the difficulty level of the game at any time if you want.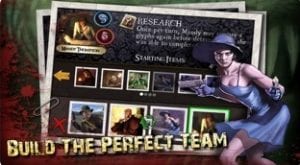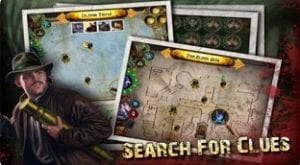 Race for the Galaxy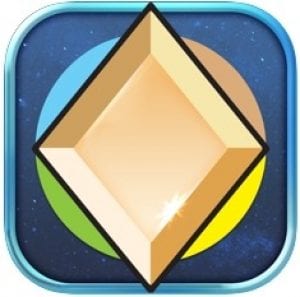 As its name suggests, Race for the Galaxy is a board game that takes place in space.
This is a strategic game where you need to build your own empire using cards. Then you will need to explore the planet looking for resources while battling against your opponents. Besides, you need to consider that your competitors will try to get to resources first and you need quick thinking to get ahead of them.
This is a multiplayer game so there are four players who can compete at the same time. You can also take parts in duels or train with the AI to sharpen your skills. Therewith, you can call your mates out in the game and make alliances with them. When you're getting started in the game you can choose the path you'll go to. It can be the conquest if mines, the search for valuable resources, or something else.
Herewith, you can battle with your opponents to take over their territories and armies. There are more than ninety cards with unique abilities so there are lots to get in. The visual is also incredible as well as the music.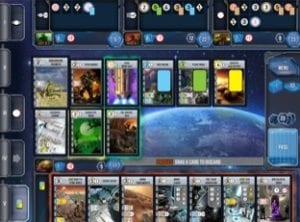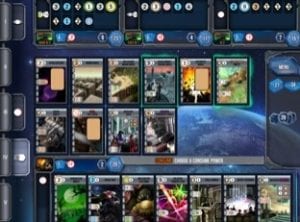 San Juan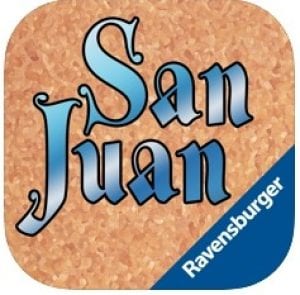 San Juan is a role-playing card game based on economical relationship.
This game is a new modernized version of the Puerto Rico game that was popular a while ago. Your aim in this game is to build an economical relationship by building facilities, producing, and trading stuff while considering the changing market. Wherein, you will need to place yourself in a position of various jobs like the governor, builder, secretary, and more to make the city great.
On top of that, you will need to reconstruct facilities and find the resources that will bring you the best outcoming profit. Therewith, you will not be the only one trying to do that. All the other players in this game are your opponents that you need to outdo. Herewith, you can fight with for up to three opponents sat the same time.
You need to consider the advantages and disadvantages of each building and company to build the best economical situation. The visual of this game is incredible and it is filled with detailed drawn cards and facilities. If you'll need any help to figure out the game's rules, there are interactive tutorials that can help.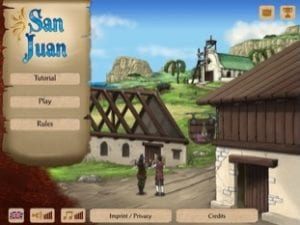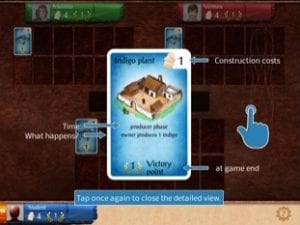 Ticket to Ride – Train Game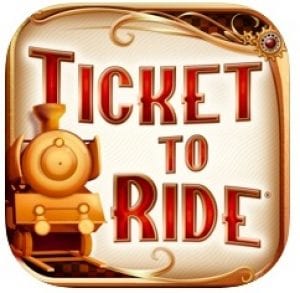 Ticket to Ride is a train-themed board game that puts you in a place of the dispatcher.
Your aim in this game is to give train drivers the instructions and build the routes for them at the same time. Thus, you will need to build a network of railroads that connects all the cities in the country. Each city on the map requires a train stop so you will need a strategic vision to cover them all.
Herewith, you also need the train's ride to be as long as possible to cover as many settlements as you can. It might seem easy at this point but it's not when you actually try to play. Besides, you need to consider this is a multiplayer game so you have opponents here. Other players also make train routes and the cities covered by them can not be covered by you.
Thereby, you need to make your routes quick before your competitors cover the whole map. With each ride, the train earns coins, and the longer the way is the more you earn. The game has beautiful maps and landscapes and there are lots of noises imitating the go of the train.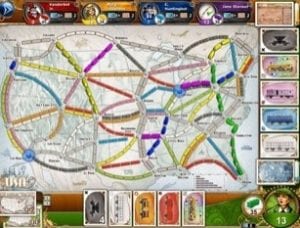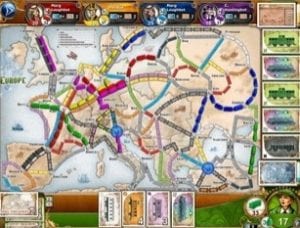 You may also like: 11 Best space strategy games for Android & iOS
RISK: Global Domination
And lastly, RISK: Global Domination is a board game with the elements of historical strategy.
As you can see by the title, your aim in this game is to take over the whole world. But its not just about battles and wars. In this game, you need to make economical and political relations between states and only start world battles if there's no other way.
The game starts with the training mode to show you all the abilities you have. You will learn the attacking rules and also the bases of diplomacy and all. And when you'll be ready you can end the training and go face real players. But you can still get hints if you're confused.
To make any move in this game you will need to throw dices. If you'll get the large number while attacking you will take over the territory with a small soldier loss. But if you want some territory so bad you can throw luminous dices and get it by losing more soldiers.