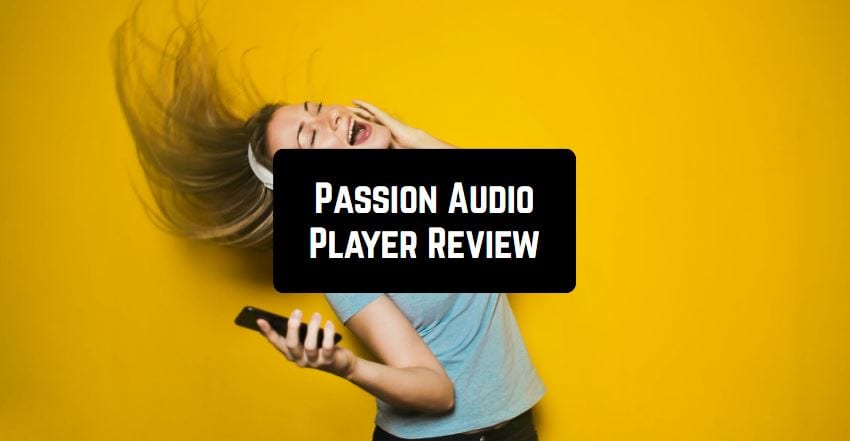 Passion Audio Player is a great free audio and video player for your computer with a Windows operating system. Passion Audio Player supports various audio formats such as MP1, MP2, MP3, WMA, WAV, OGG, IT, XM, S3M, MID, etc.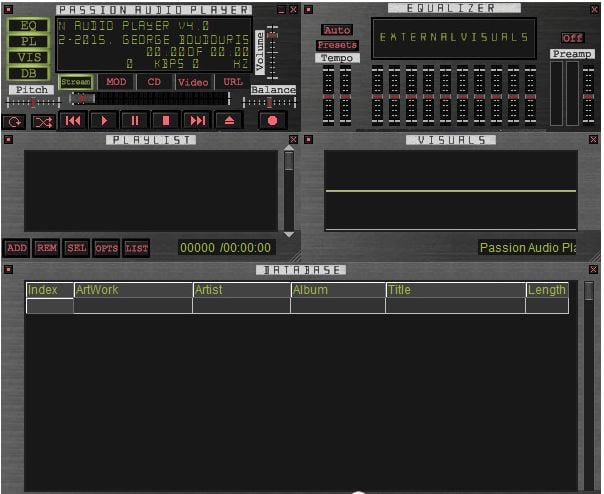 Using this software, you can play AVI, MPG, MPEG, MOV, ASF, and WMV video formats. This player provides various handy features such as excellent playback quality, preset equalizer, playlist editor, zip file support, etc. The most popular and convenient versions of the Passion Audio Player are 5.0, 4.0, and 3.0, judging by user reviews. Passion Audio Player is for you if your computer or laptop has 32 and 64-bit Windows OS.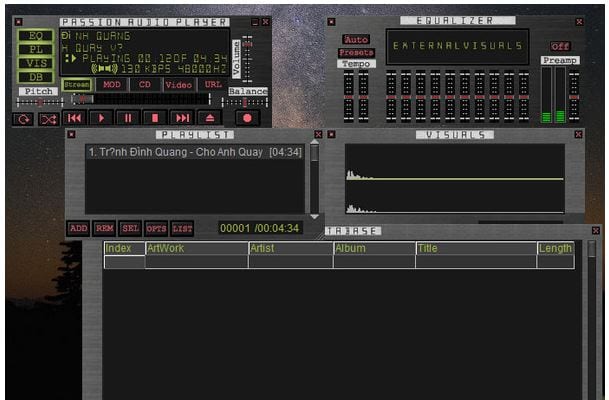 Passion Audio Player's interface is intuitive and straightforward, making it a pleasure to use. You can add files to your playlist by dragging them or using the file browser. In general, the technique of using the player is traditional: you can stop or pause the playback, move forward or backward through the playlist, and regulate the volume.
Before you start using this player, you can create your own playlist, manage and adjust it right during playback, and save it for later use. For your convenience, the player has a search if you suddenly need specific information on the title, cover art, album, and so on. Use the equalizer to customize the sound for your music genre and your preference.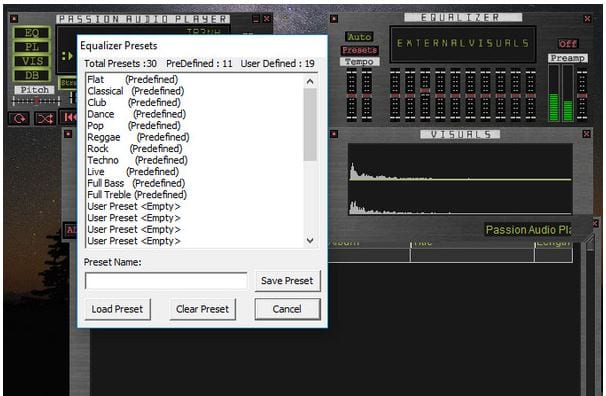 In addition to playing files directly from your computer, with Passion Audio Player, you can record your own audio tracks, import files from discs, or using URLs.
If you suddenly decided to change the program interface's design, go to the "Settings" section. You can adjust the color levels, manage the plug-in, keep the application on top of other applications, minimize the player on the system bar, fine-tune sound settings, etc. All the functions of the Player make it customizable and handy in use.
Passion Audio Player is an excellent and user-friendly free software for your computer.