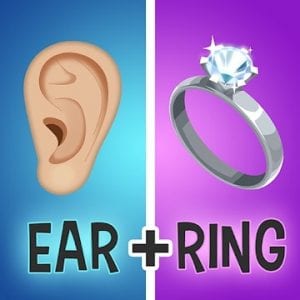 Pictoword is a cool word game for smartphones, which was created by specialists from the company "Kooapps Games". These are experienced developers who before created other worthy projects: The Pocket Family, Snake.io, Pets Race, and others.
Gameplay
Here you can see two pictures on the screen. You must guess the mysterious word by combining the two illustrations. You can play with tablets or mobile devices. This is a popular game. Over ten million downloads have already been made from the official portal.
Choose the right letters from the bottom panel to form a word. Management is implemented with the help of simple tapes. Thus it can be deservedly considered elementary. The game is available for download on a free basis.
In Pictoword, the player guesses the word in two pictures. The answer is obtained with a combination of English words. For example, if the pictures show an ear and a ring, the answer will be an earring.
Sometimes words are combined less strictly, for example, pictures of taxi and dough imply the word tuxedo. Pictoword has 14 categories that you can unlock with the coins earned in the game.
Interface
The interface in the game "Pictoword" is simple, not cluttered. The number of available coins is displayed at the top. This is the in-game currency. The upper left corner shows the current level. On the opposite side there are settings with items: Sounds, Free Hints, Rate Pictoword, About, Ask us, Account, More Games.
Sound effects have been added by the developers, but they are very modest. If you click on the question mark on the bottom panel, you will be able to take advantage of various tips and bonuses by paying for it the in-game currency. The developers are trying not to forget about the improvement of this game, so regular updates are released.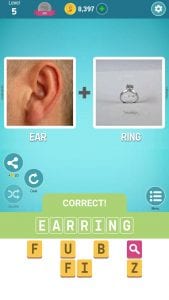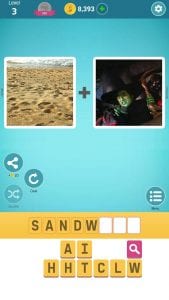 Users can always leave comments, to share impressions of the gameplay. Download the game is completely free, which is an undeniable advantage. There are no serious disadvantages here, so you will certainly enjoy this game.
You may also like: 11 Best word association games for Android & iOS