Do you like playing video games? Of course, you do.
Especially now, when most people have to stay at home all the time. It is important to keep yourself busy and entertained in order to enjoy the life of isolation.
Have you been looking for a list of the most exciting games for Android? If yes, you have just found it. Here we have collected the most popular and interesting games for your tablet.
These are games of various genres, from horror to puzzles. You will definitely find something that will meet your demands.
What's more, all the apps listed are free of charge. There is also no need to attach your credit card to get the subscription or access to the game. Just download it and enjoy it.
You may also like: 33 Free Mobile Games that Pay Real Money via PayPal
PUGB Mobile
This is one of the most thrilling games for a tablet. There is a great number of playing modes. First of all, you can try a classic one, where there are 100 players.
What is more, there is an exciting arcade mode, where you have to create a wise strategy to survive and kill all of the enemies.
You can also play with a friend or in a crew of 4 players. Shoot as much as you want – you will never run out of cartridges. There is also a special zombie-mode.
When the game gets too tough, you can always ask for help. After creating a clan, you can go back to the fight.
The game is being updated on a monthly basis. New awards and challenges are constantly being added. Make sure you don't miss them.
There is also a special algorithm that is aimed at preventing any type of cheating. You don't have to worry, all the rankings are fair. The more you play, the more weapons and awards you get. Use them to upgrade yourself.
PUGB is available in Google Play Market. Download it for free.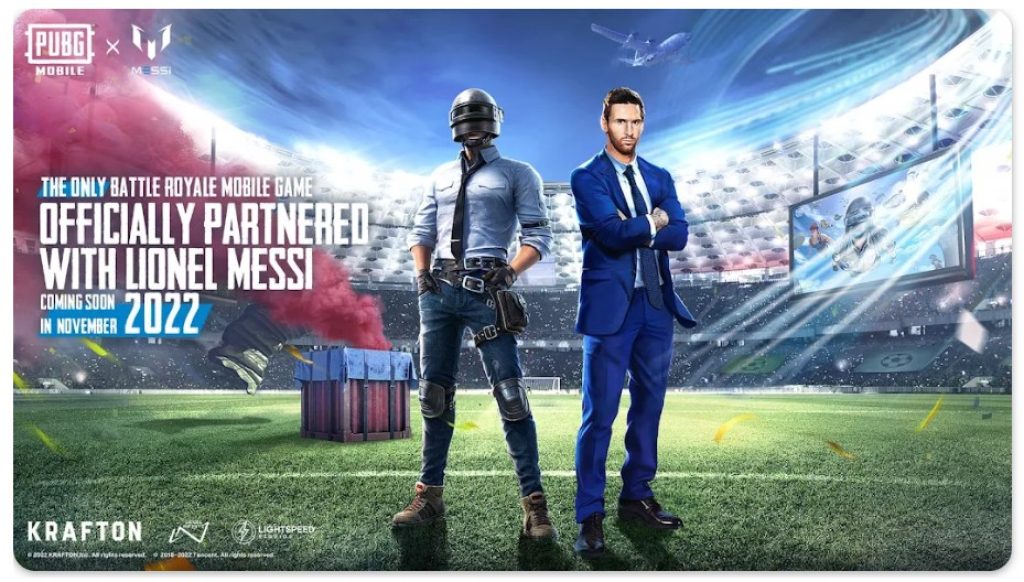 You may also like: 9 Best games with unlimited levels for Android
Alto's Odyssey
This game will be a perfect option if you are looking for something really original and new. Imagine that you are looking at an enormous desert, which should be explored by you.
You are going to discover something fantastic and surreal. Amazing graphics will create an atmosphere of magic. This game is connected to Alto's Adventure, another game by Noodlecake Studios Inc.
Still, you don't have to download Alto's Adventure in order to understand what is going on in Alto's Odyssey. There is no background story that you need to now. Just start playing.
The main character is Alto, as you might have understood from the game's name. There is also a possibility of unlocking 6 more characters, each of them has his own unique abilities.
The aim of this game is to discover new things and explore the mysterious desert. There are two modes – the classic one, where you need to do some tasks and collect coins and bonuses. The second one is a kind of zen, where you simply explore the desert.
The zen mode is very relaxing. There is complete freedom of movement.
You control everything: where you go to, how fast you move and what you do. It is a great way to unwind when you are stressed.
Don't forget to put your headphones on, because the music used in Alto's Odyssey is so charming.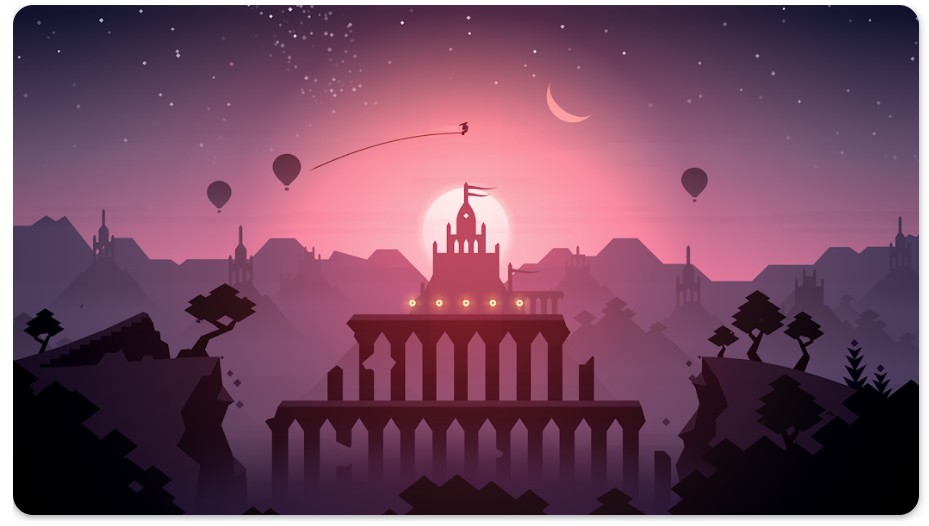 FIFA World Cup
The games about football will never go out of fashion. FIFA World cup is one of the most popular games in the industry and it's much more convenient to play this game on your tablet rather than on a mobile phone.
This excellent game by Electronic Arts includes the latest updates with all the most popular football players in the world so you can choose your favorite player and enjoy the game. You can create the team of your dream here and watch how your favorite football stars are winning.
The game includes more than 15,000 real football stars, for example, Killian Mbappe, Vinnie JR, and others. What is more, FIFA includes more than 600 different teams. The tournaments here are held in real-time and the overall game looks extremely realistic.
All the 32 countries that take part in the real world cup are pretended here. You can play in coach mode or in football player mode it's always up to you. You can customize your team, develop it, train it, and relate to the Victory and your main task is to win the world cup.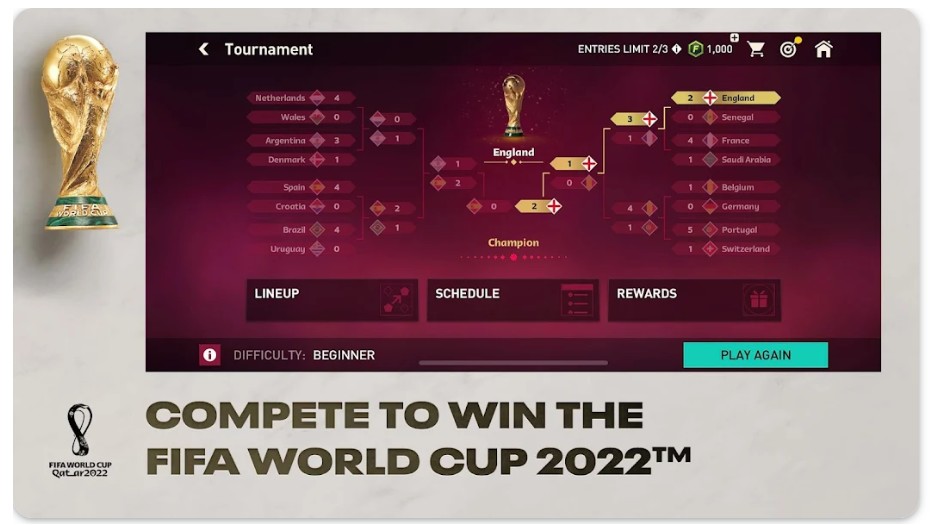 Vainglory
This game was created for a smartphone or a tablet, but its quality is on a very high level. The graphics of this game is just amazing as if you are playing a top-notch shooter on your computer.
There are many different modes. You can choose quick fights that will take you less than five minutes or full 5V5 combats.
You can also play alone or with your friends. There is an opportunity to create a crew with players all around the world.
The game can boast off a perfect control. You will enjoy Vainglory on any of your devices. There are no bugs and technical problems, which could possibly distract you.
There are about 50 characters available. Choose the one that you like the most.
Vainglory is not only about shooting and running, you will need to build up a strategy to survive and defeat your opponents.
You should also collect items and bonuses to upgrade your weapons and character.
Download in for free.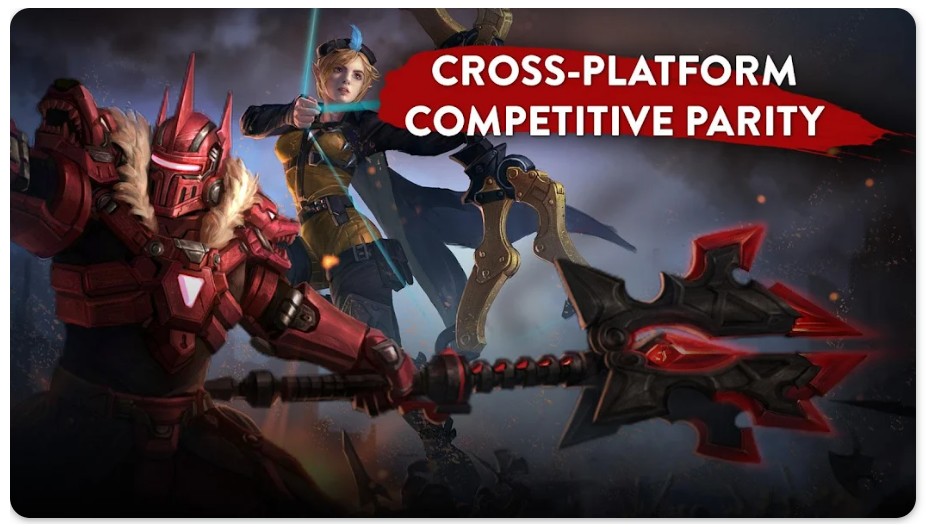 Brawl Stars
This is an easy-to-understand game that will keep you busy for a long time. It can be classified as an action game.
It is made by Supercell, the company that created Clash of Clans and Boom Beach. So in this game you will have to take part in various fights. The most popular mode, however, is 3 vs 3. To defeat the opponents, you need to collect and keep at least 10 crystals.
If you die during a fight, all the crystals you have collected will be lost.
The game is constantly being updated, so every day you will find new awards and tasks. Don't skip them, they are a great way to upgrade you.
Try not to lose more than two times in a row in order to keep a good ranking.
This game is free, so you don't pay for the download. Still, some of the items can be bought by real money, so there are some in-app purchases that might help you to gain rating faster.
However, it is possible to play without these purchases. The most important thing is to win as many times as you can.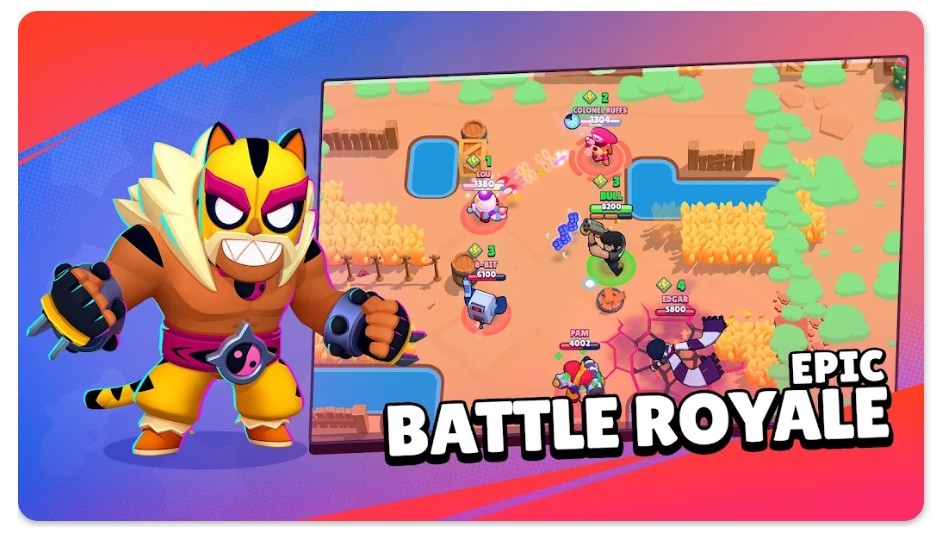 Genshin Impact
Genshin Impact is currently a huge trend in the market and it's also available for tablets. This game was a surprise release originally and it turned out to be pretty good. The game itself is a mix of an action RPG with a gacha element.
Here you will find the typical elements and this includes a story to play through and plenty of teammates to someone. Another major factor about this app is that it is an open-world game. Considering the battleship modes, here the game includes some satisfying combat mechanics.
It is less restrictive than the other games in the series. And of course, we couldn't go without mentioning its excellent graphics and gameplay that make Genshin Impact stand out from the other games in this genre.
Another advantage of Genshin Impact is that it's available for all platforms, including tablets, PS4, etc. So all you have to do is just to create your character and explore the fantasy world of Genshin Impact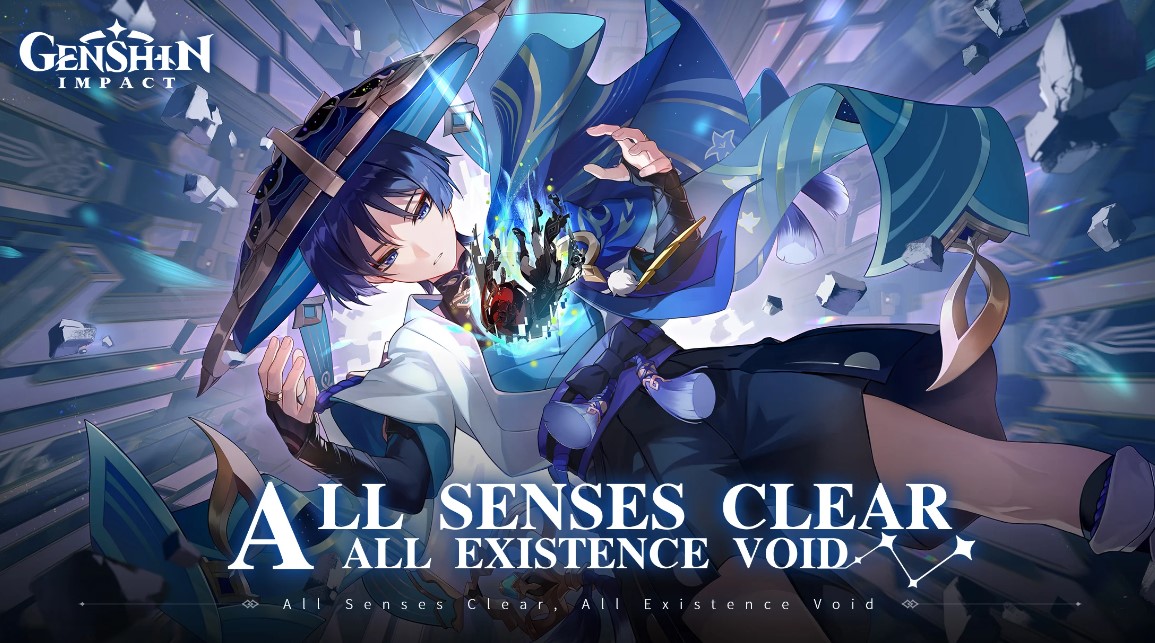 Last Pirate
Have you ever imagined yourself being alone on an isolated island and having to survive in hard circumstances? If yes, you will definitely like the Last Pirate!
There are many things that you have to worry about. First of all, you need to find some food and a place to sleep. Then you will probably need to find a shelter or build a house.
Secondly, there is a possibility of you being attacked by other pirates, skeletons or zombies. You always have to be 100% attentive and careful.
As you are on an island, you need to use all the resources available. Do some fishing to get food and try to find drinkable water.
When the night starts, watch out: the danger is everywhere.
Download the Last Pirate and find out if you can survive. The game is free of charge, but there are some in-app purchases. However, all the basic start is already there, no need to pay for it.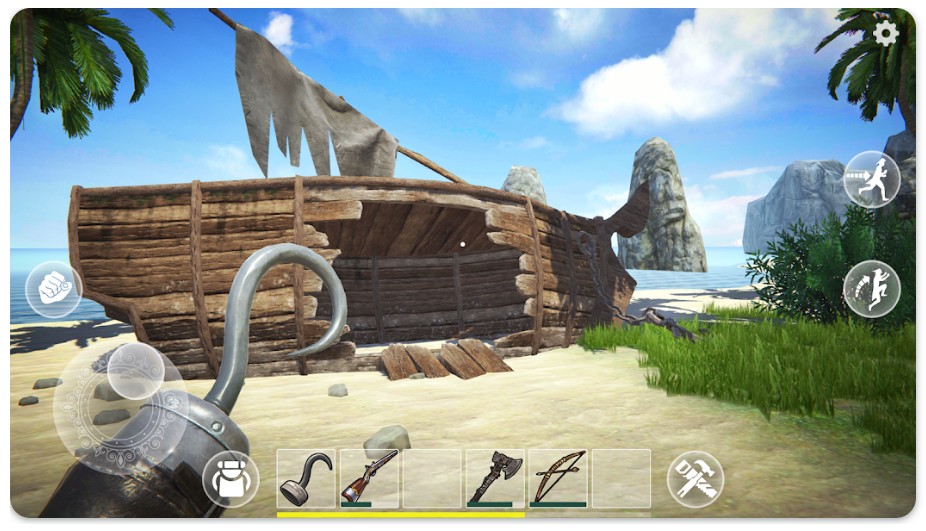 Urban Legends – Survival
Another nice combination of action and survival. But here you will have to survive in a dangerous and aggressive urban area. There are some elements of horror, so be ready for screamers and scary images.
This game demands logic and attention. Don't move too fast, unless you are trying to run from danger or prevent an attack on you.
There is a great number of locations, where you can test your survival skills. Jump from one bridge to another, hide and run, listen to the noises in the background. Remaining undetected is a key to success in Urban Legends.
And don't forget – the urban evil feels your presence. It is always looking for you, wherever in the city you might be.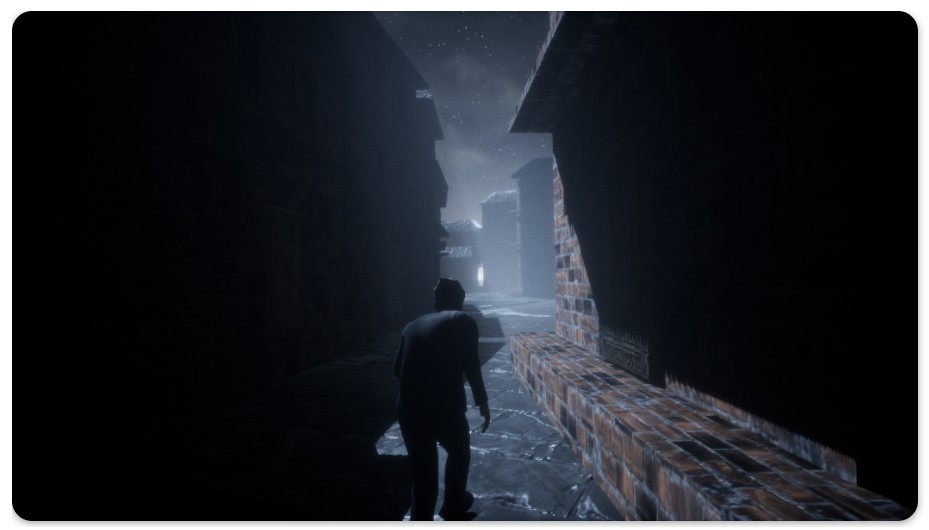 You may also like: 11 Best Multiplayer Sports Games for Android & iOS
Tank Stars
Tank Stars is a mobile version of the classic tank games where your main goal is to destroy your opponent. This is a retro game and it includes all the classic elements of it that we love so much.
The game itself is extremely simple and its idea is simple but that's exactly the thing that helps you to relax after a stressful day and just concentrate on the fun that the game brings. You can play in online mode against real players or you can play against artificial intelligence – it's up to you.
Your skills and abilities are upgraded with each level. After some levels, you can customize your tanks so your possibilities get wider and you can destroy your opponent in seconds.
The main task here is to aim right so you would need fewer attempts to strike the rocket. The game is perfectly suitable for tablets as well. The selection of Tanks is wide and everyone will find their favorite tank model. The game works both online and offline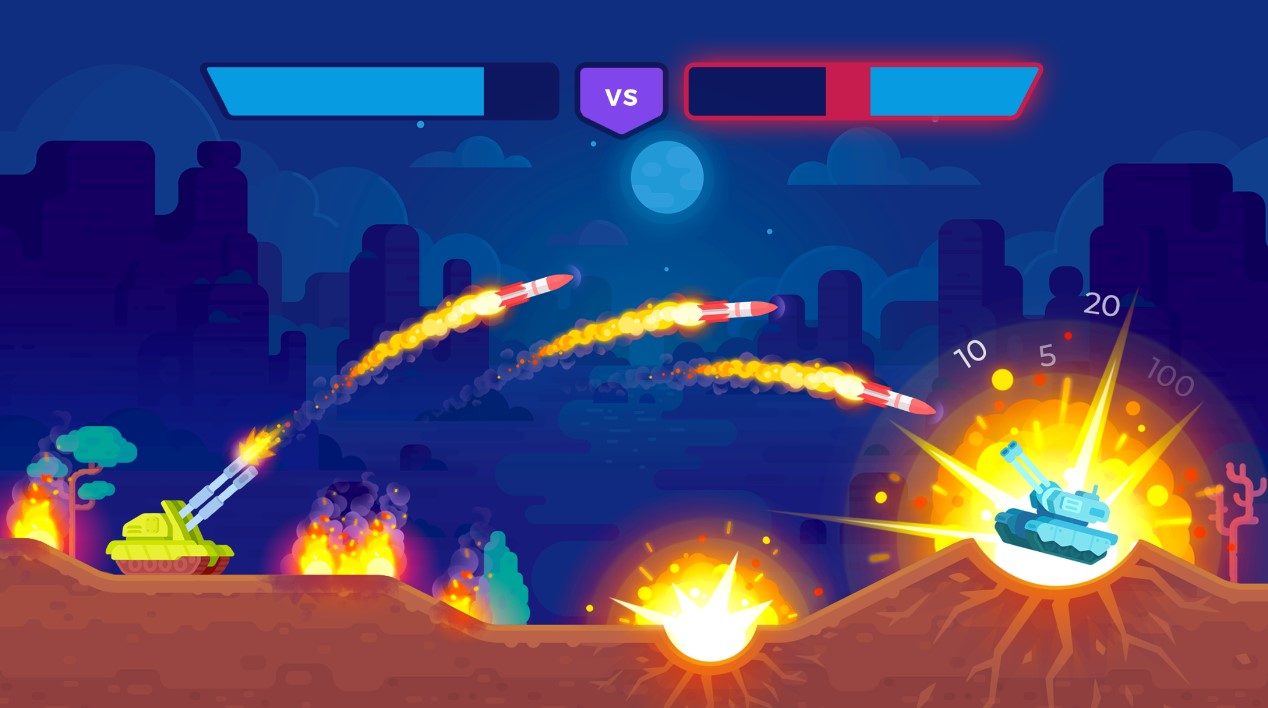 Crossy Road
Crossy Road is one of the most popular games on Google Play and it's convenient to be played on all types of devices, including tablets. It is a simple, but extremely addictive game in the Retro style.
Your main task here is to cross as many roads as possible and maneuver between all the cars, trains, and other obstacles on your way.
One of the best features of the game is that the location and the character that you're playing for are constantly changing. You need to collect coins in order to be able to receive a new gift that you receive as soon as you collect everyone 100 coins and then you get a new character skin and a new location.
And even though the game is executed in the Retro style, the design of the locations and all the details are super authentic and the soundtrack and sound effects are hilarious and funny.
When you just need to relax and chill after a long and stressful day, we promise you that Crossy Road is definitely one of the best games out there that can help you with that. The game is completely free and it doesn't have any existing and build purchases.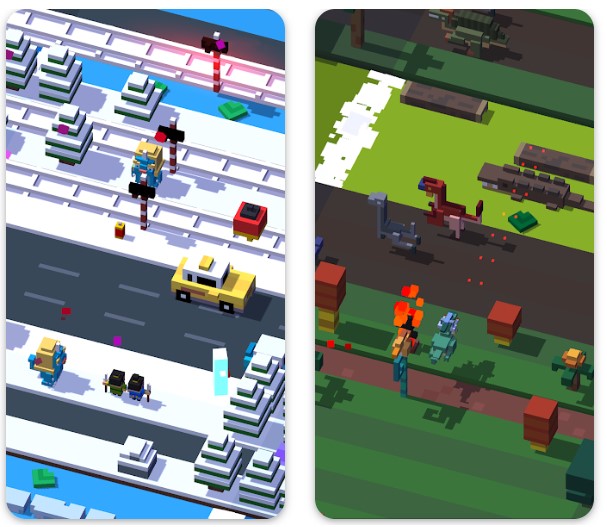 League of Legends: Wild Rift
League of Legends: Wild Rift launched in 2021 and it's already one of the best mobile MOBAs. Here you will find the 5v5 gameplay with fairly balanced champions.
Each match takes about 15 to 20 minutes on average and it's a little bit long for mobile gaming, but for tablets, it would be just the right amount of time. All other aspects of the game are flawless, the graphics are excellent so make sure you have the powerful hardware to run this game.
One of the best elements that we especially liked is that you cannot buy Wings in this game. The champion options here are the same for everyone. The matchmaking here is sometimes unfair and it can be a problem.
Casual playlists sometimes put lower-tire players against players with much more experience and it's quite boring. And even though that's a trend in nowadays gaming anyway.
On the other hand, one of the most fun elements of this game is that you have to gather your own team and you have to conquer the world to get up. The team can include up to five members.
The selection of weapons is also extremely wide and you can choose anything, starting from the fire sword and in with icy arrows. And since the game includes tons of characters, everyone will find something suitable for them.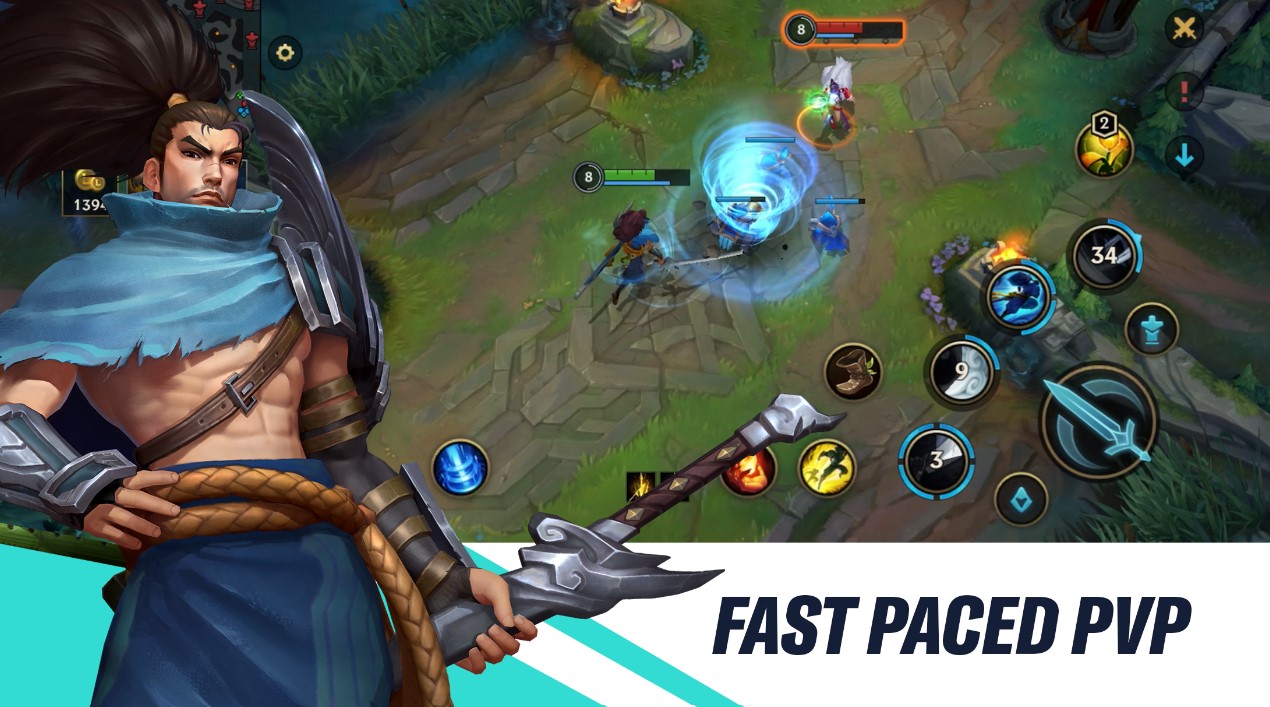 Vikings: War of Clans
It is time to become a real leader. In this game (which has been popular for a few months already) you will build your own clan and develop it.
This is one of the best games ever, at least in Google Play. It is rated 4.5 out of 5 and it gets an enormous amount of positive feedback.
Before you start your game you need to create a good strategy, because your opponents are real players, who also try to be logical and smart.
Your opponents also have tactics, and you will have to predict their steps if you want to defeat them. But it's not all you do.
The second step is to create a strong team. It is perfect to play with your friends or people who can trust. Because very often online users can deceive each other and start cheating.
Build as many objects and bases as you can: they will help you to survive during the attacks of enemies. Expand the boundaries of the empire and make treaties with the neighbors.
But remember: even though you reach an agreement with another player, it does not guarantee your safety.
Let the war decide who is stronger.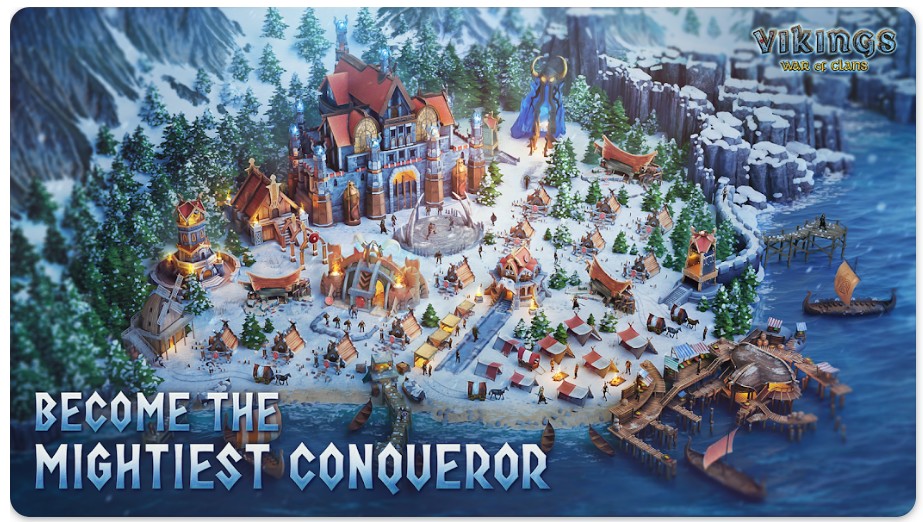 Zombie Squad
In this game, you will find yourself right in the center of a terrible zombie apocalypse. Your main goal is to survive.
For doing this you can use all the stuff that you happen to find on the way. It is best to get a car, as it will enable you to kill zombies faster or to hide from them for a while.
The more you play, the more upgrades of your car are available.
You can install some weapons on the roof of your car and get some protection from zombie attacks.
In Zombie Squad you have an opportunity to use a gun if you find it.
The graphics of the game is also on a relatively high level and the music is quite funny. For better playing experience use your headphones.
Download Zombie Squad to experience a real zombie apocalypse and try to survive in terrible circumstances.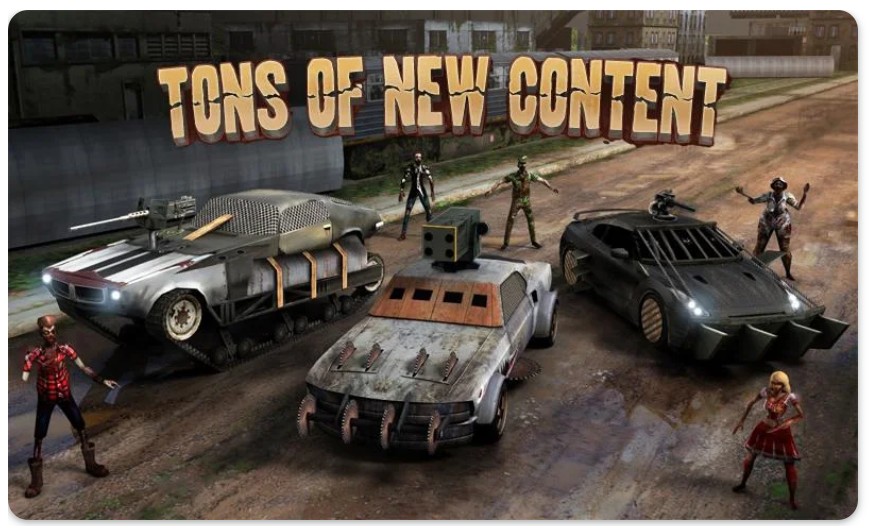 SHADOWGUN Legends
This is an amazing action game. The civilization is under the threat of being destroyed by aliens and your mission is to save the planet.
You are just a soldier, but you can influence the outcome of the war. To do it, you will have to fight and build a strategy.
The key factor to success in this game is to build a strong team. You can accept any player from all around the world. The main thing for all the members of the crew is to stick to the same strategy.
Collect all types of weapons. You can exchange them later or use them during a fight with a boss.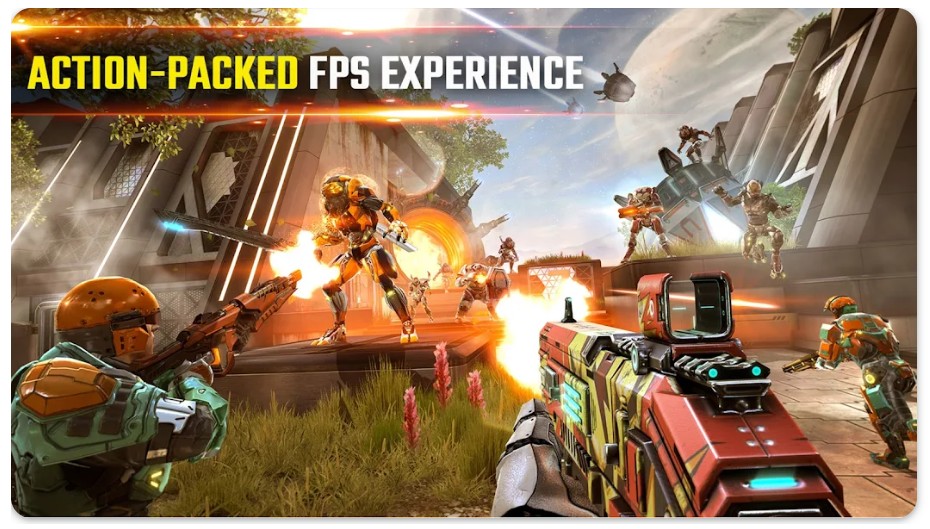 You can also check: 21 Free Arcade Games for Android
Asphalt 9: Legends
Do you like racing on high speed? Do you want to check your driving skills? Then Asphalt 9 is worth downloading!
In this game, you can easily try driving Porsche, Audi, Mercedes or Ferrari. It's not that simple in real life, right? So grab the opportunity.
There is an impressive amount of different locations and distances. Try them all and gain more coins to buy a new car or upgrade the one you have.
The control is perfect as if you are driving a real car, racing through the streets of a big city, like New York or Chicago.
The app is free, but there are some adds, However, they don't pop out of nowhere during the race, so it is not irritating at all. Especially when you know that this measure keeps the app free.