Are you gathered with a large group of friends? Are you bored? You can play an interesting and fun game. It is called a power hour. The rules are simple.
You need to choose alcoholic drinks and drink as much mono as possible within an hour. You need to drink every minute for an hour or 60 shots per hour. The choice is yours. You won't recognize your friends. This is a very friendly and fun game.
Everyone has a smartphone. You don't need to record the number of shots on the paper. Download any app from the list. It will help you keep track of the game. It will simplify your life.
You can turn off your brain and have fun with friends. More friends funnier this game. It is a great way to hang out at the weekend. There is a list of the best power hour apps for Android and iOs. Try them all or choose only one.
Organize the holidays of your dreams with these best party planner apps.
Shotify
This is a great streaming music app. It will allow you to not only listen to thousands of music tracks but also play power hour game. It is easy. If you have gathered a large company of friends and want to have fun, open this app.
Set the song timer to 60 seconds. Songs will switch every 60 seconds. All you need to have time to drink shots. You will be accompanied by your favorite music.
The app has complete information about each track. You can create your own playlist. So your game will have more fun. You can choose the design of the app.
You can install a simple or sophisticated design. This app will allow you to play in the easiest and most amazing way. You will easily learn how to set a timer and select tracks. You can select playlists from Spotify.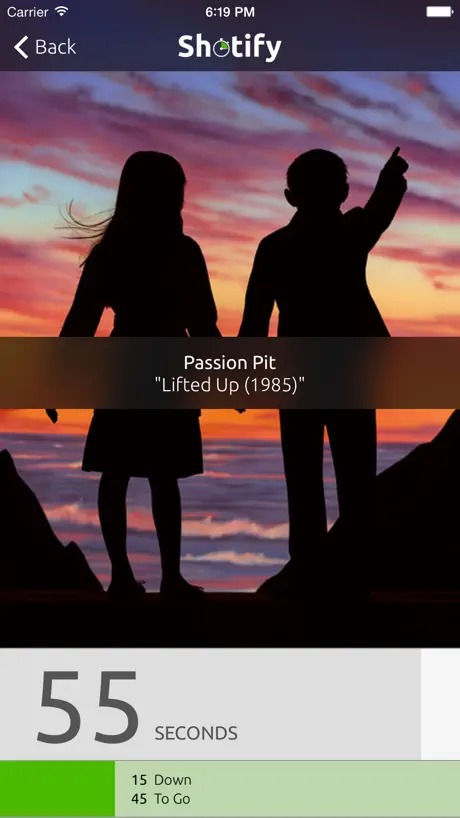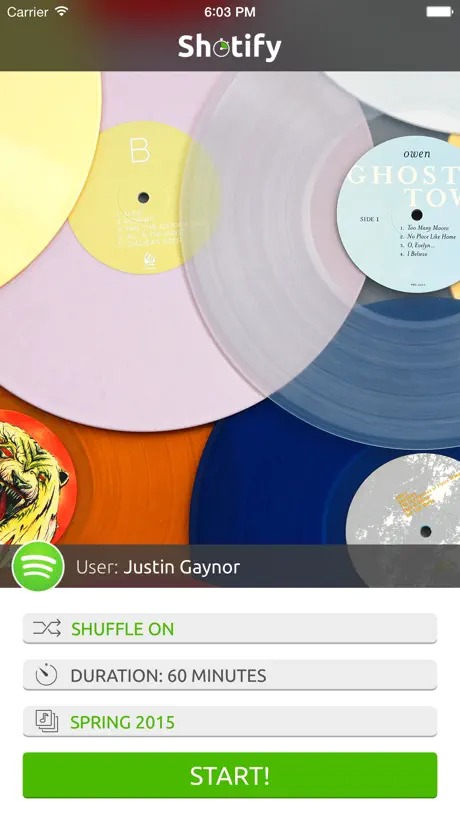 You may also like: 15 Best drinking game apps for Android & iOS
Power Hour
Do you want to have fun but don't know how? Invite your friends to a party, buy a lot of beer and download this app. This is a great way to have fun. The rules of this game are very simple.
You need to drink shots every minute for an hour. The person that can stay sober longer won. You will have fun. You can ask interesting questions during the game. You will learn all about your friends.
The design of the app is amazing. Navigation is easy. You won't get confused. To make the game more interesting, turn on your favorite music. You can create a playlist in the app.
You can customize the game to your preference. Choose the length of the interval between sips and the number of rounds. You can spend the most unforgettable party in the city. Download this app as soon as possible.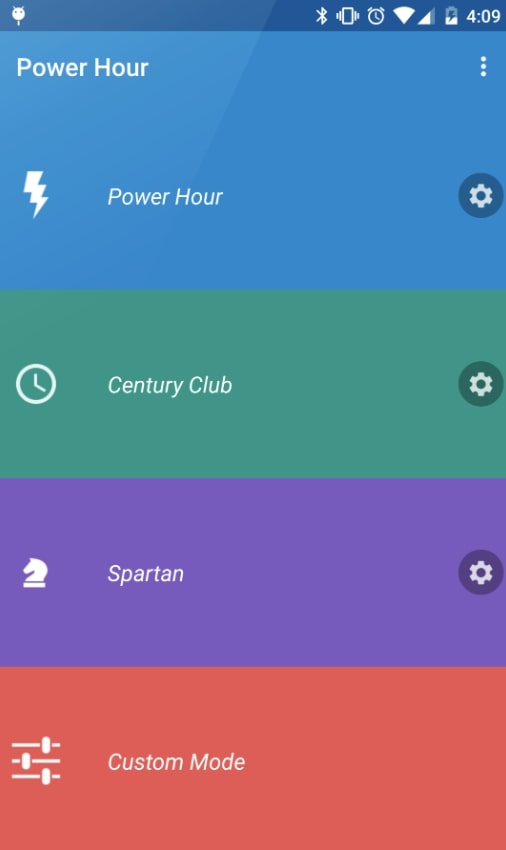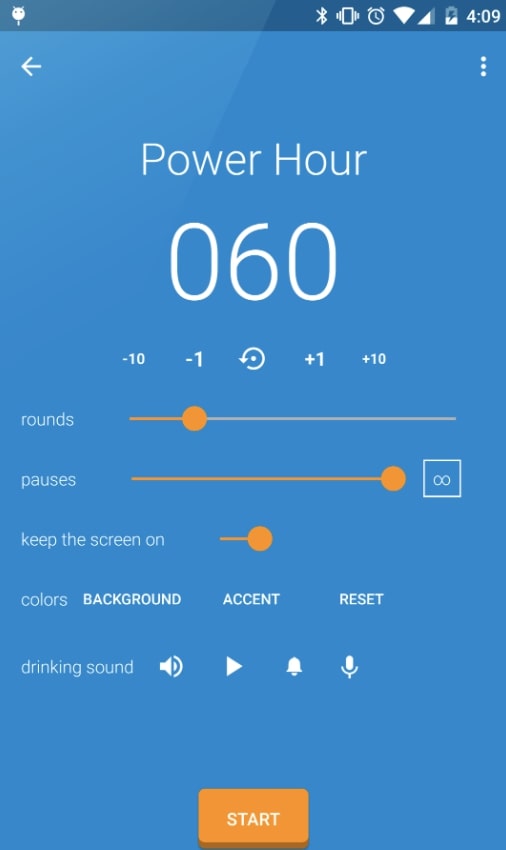 Drunk AF Drinking Party Game
Is your fun company getting a little bored? Are you throwing a party and looking for fun? Then choose Drunk AF and get unforgettable emotions. This mobile app is a source of several creative games for boring leisure. Find out which of your friends is the most daring and uninhibited.
The Happy Hour games are in the style of a question-and-answer. Watch out, it's going to get very hot. Get ready for wild revelations and unexpected twists and turns.
The game "I Never" lets you get to know each other. Good friends get a chance to set their mates up. Raise a shot for every situation that's happened in your life.
The King's Cup is a card game. Choose one of the cards and discover your destiny. What could be more fun than visiting a casino with friends? Welcome to Drunken Bingo: spin the roulette wheel to test your luck. "Truth or Action" with a glass in your hand gets an interesting plot. Try Drunk AF and see for yourself.

Partybus
If you are bored with the usual entertainment and want to have fun in a big company, install Partybus on your phone. Here are collected the most popular and unusual games for those who want to relax in full.
Any proposed game can be played by two people or more. No matter how well you know each other before this evening. It's time to get to know each other better.
You do not have to learn long instructions and sets of rules. All the games are simple and clear. Minimal rules – maximum fun.
High-stress games won't let you get bored for a minute. Compete with your friends in "Alcoholic Roulette", prove yourself in "Half a Minute" and make your friends discover all the secrets in "Action or Glass". There are no losers in Partybus. Lift your spirits with creative questions and quirky challenges.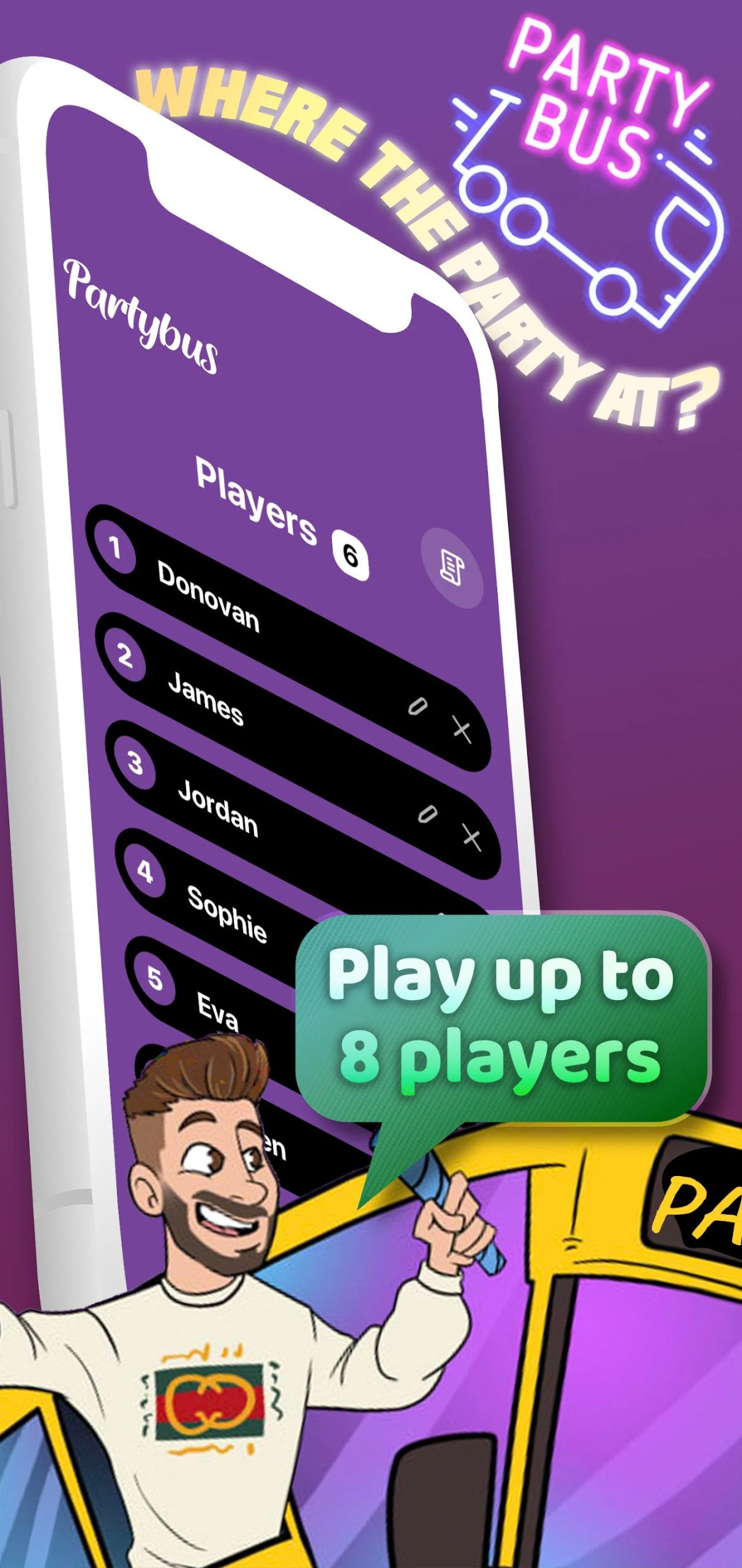 iPuke
Find out how well you know your friends. The iPuke app has everything you need to draw them out. Forget about fear and shame. It's time to start our wild party.
The app offers a huge variety of tasks that not everyone can handle. If you're not ready for such a turn, just raise another glass of alcohol. You can never predict what will fall out just for you.
What sacrifices do you have to make in the name of fun and drunken friends? You're going to have to put all your doubts aside and take action. Take a picture with a pretty girl? Or tell a poem? Confess your love to your significant other? iPuke has hundreds of unexpected and tricky questions on any subject.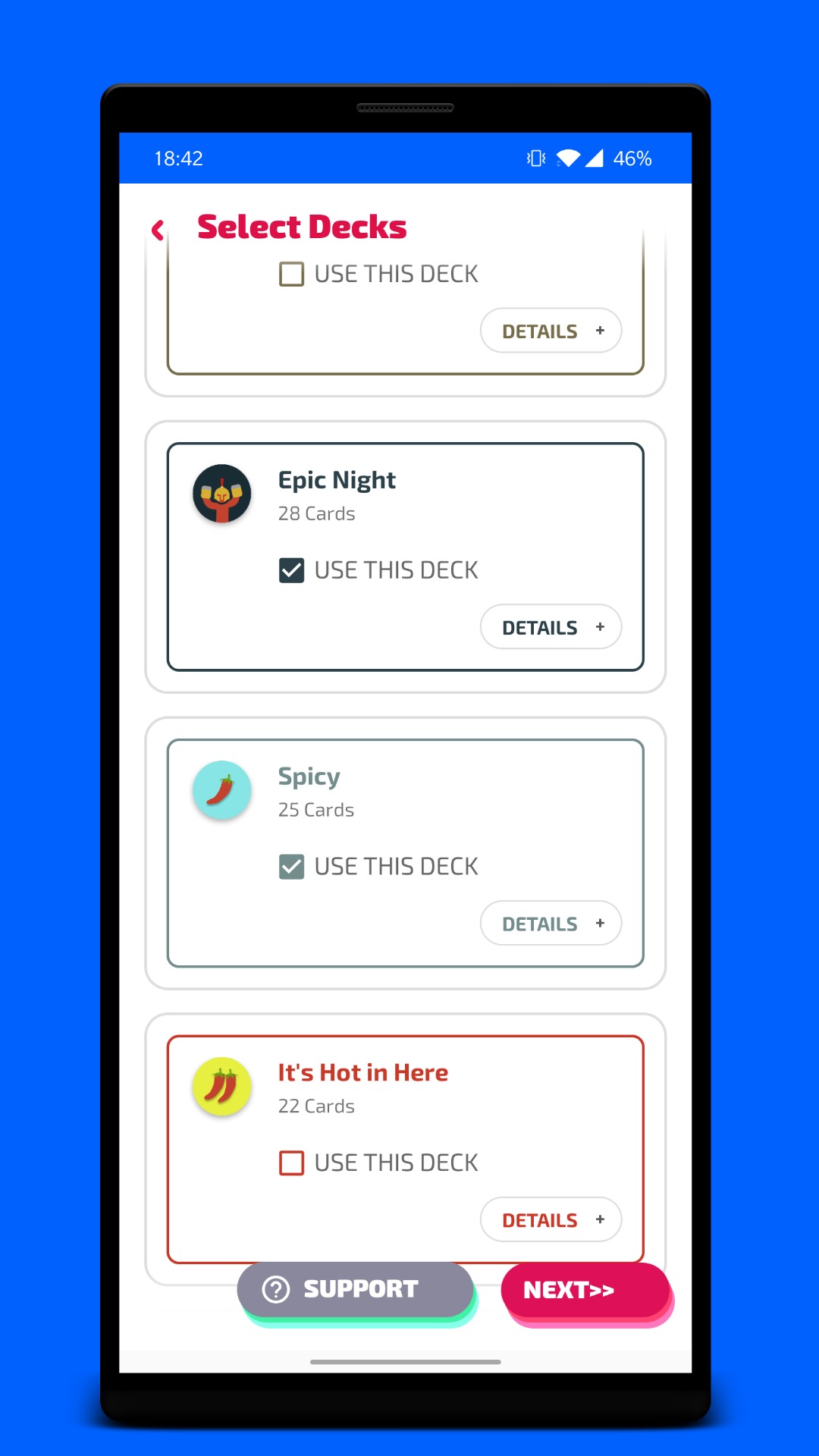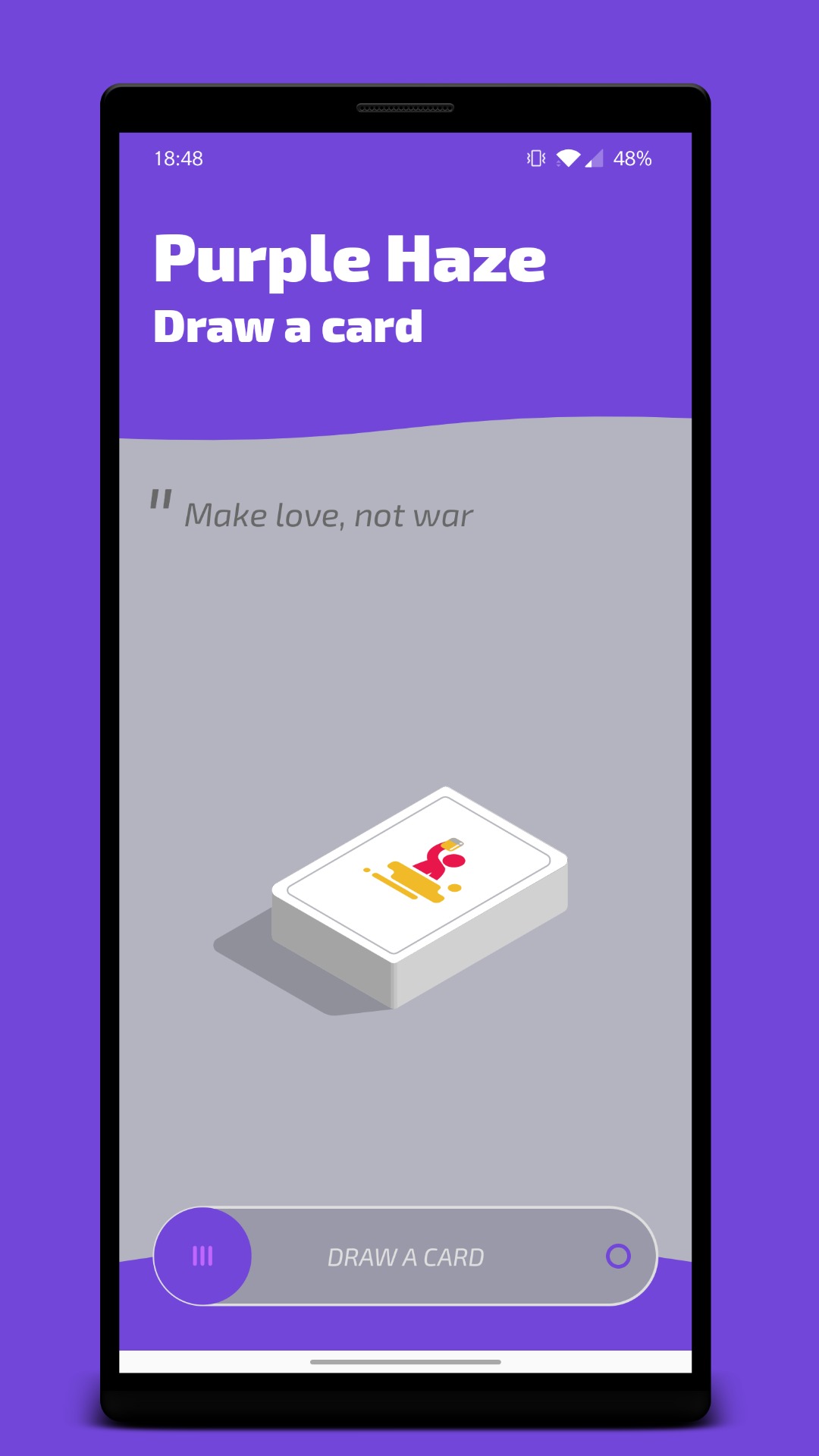 You may also like: 11 Best drinking games for Zoom conferences
Drunkin' Drinking games
Forget about annoying card games and forfeits. Take your fun to a new level with the Drunkin' mobile app. Funny mini-games will bring freshness and humor to any company. The number of players does not matter. The most important thing is a great mood and a desire to have fun.
Each game in the app has several levels of difficulty that are suitable for different companies. Choose "classic" if the company does not all know each other.
The "spicy" one is suitable for a hot audience. For the most high-spirited company, there's "Bareback" and "Full Tough Guy". Compete in teams to heat things up even more.
Drunkin' features some of the hottest games including "I Never" and "Name 3 Things. Add challenges of your own, surprise your friends with extraordinary abilities, and be the center of attention with Drunkin'.



Drinkopoly
Drinkopoly is a set of interesting and fun games for the immodest companies. Raise the temperature of your meeting with friends and reveal all their secrets.
All the games are insanely simple, but fun. Here you'll find activities to suit all tastes. This app is suitable for a meeting with colleagues, a party in an unfamiliar company, or a routine gathering of old friends.
The rules are simple: do it or drink it. Answer honestly, or you'll have to raise a penalty glass. Seven modes of difficulty will create the perfect atmosphere for any event.
Celebrating your best friend's bachelorette party? Or a reunion of classmates? Or maybe you just decided to meet new people? Then choose the game that you like the most, and turn on the desired mode.
More than 100 thousand users have already experienced tasks from Drinkopoly. Now it's your turn to make your party unique and bright.



Drinkie
Don't waste your party time looking for the right games. Open the app Drinkie and remove all the inhibitions of the evening. Alcoholic mini-games are chosen in such a way as to cheer up any company. No matter how old you are or where you are. All you need is a good mood and a desire to have fun.
Remember your youth and try your luck at the Bottle Game. Let your friends learn a lot about you in the game "I Never". When it's your turn to spin the roulette wheel, the atmosphere will be hot. What fate has in store for you this evening?
Many tricky questions, unusual tasks, and the opportunity to embarrass each other. More than 800 variations, are not repeated. You can not influence the question that will fall to you. Make your own adjustments in the course of the game. With Drinkie every night will be special.



You may also like: 10 Best Cola Soda Fountain Simulation Apps (Android & iOS)
Drinkiies
This is a great offer for noisy and fun companies. With the Drinkiies party app, you won't have to worry about your guests' leisure time. You don't need any props, everything is already inside.
Each mini-game is a series of questions or challenges that each participant has to go through. You always have a choice: perform the task or compensate your answer with a drink.
Two or more people can take part in the games. The more participants, the more fun the evening will be. Choose one of the suggested modes that best suits tonight's event. Enter the names of the participants, open the map with the task, and start your game.
Drinkiies allows you to introduce your own ideas at any point in the game. Are you ready for a serious test of your abilities and lots of liquor?