Confused about the outfit or want to go through your closet and put together some new looks? Then your friend's opinion will not be enough for you. Especially since it can be biased, so as not to hurt your feelings.
By the way, if you see a photo of your friend in a new dress, but don't want to ask where she bought it, then just use these best apps to find clothes from pictures.
Since choosing clothes can be really hard sometimes, we recommend you try these best rate my outfit apps. Their users are definitely fashion-savvy and will help you choose the perfect look.
Combyne
Combyne is a mobile app that helps users to collect and create fashionable looks for any occasion. It allows you to experiment with fashionable clothing elements and create unique combinations that reflect your personality and style.
Create your own closet in a virtual environment. Upload photos of your clothes to the app to easily view and organize them. This ensures that your clothing list will always be at your fingertips.
The app also offers a huge collection of clothing and accessories from popular brands. Browse through the options of ready-made bows to find the perfect items for your look.
Thanks to regular updates of the collection, you will always be aware of the latest fashion trends and will be able to create stylish outfits. Add collected outfits to your favorites to use the ideas to create your own look in the future.
Share the created outfits with other users through any online platforms and social networks. Post bows to the app's community so that other users can rate and comment on them.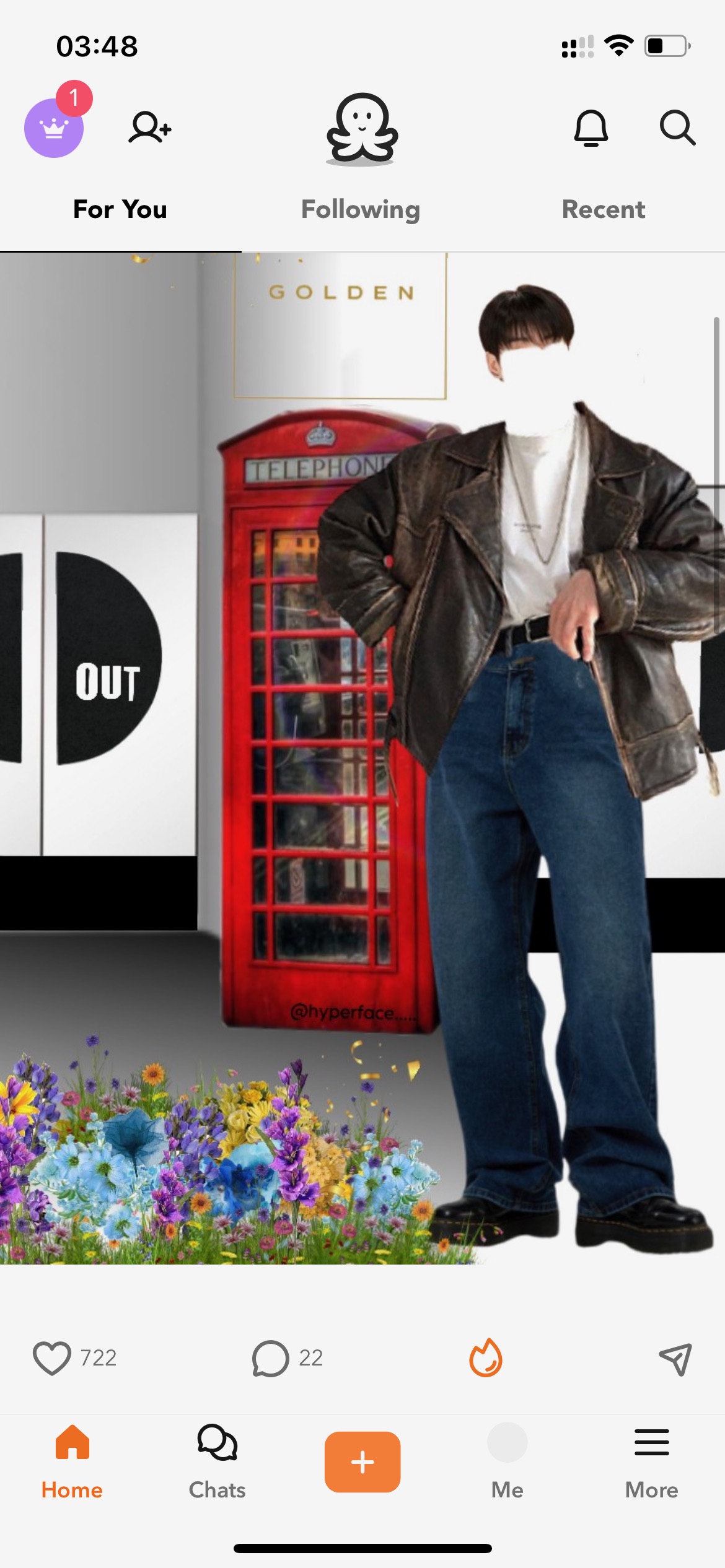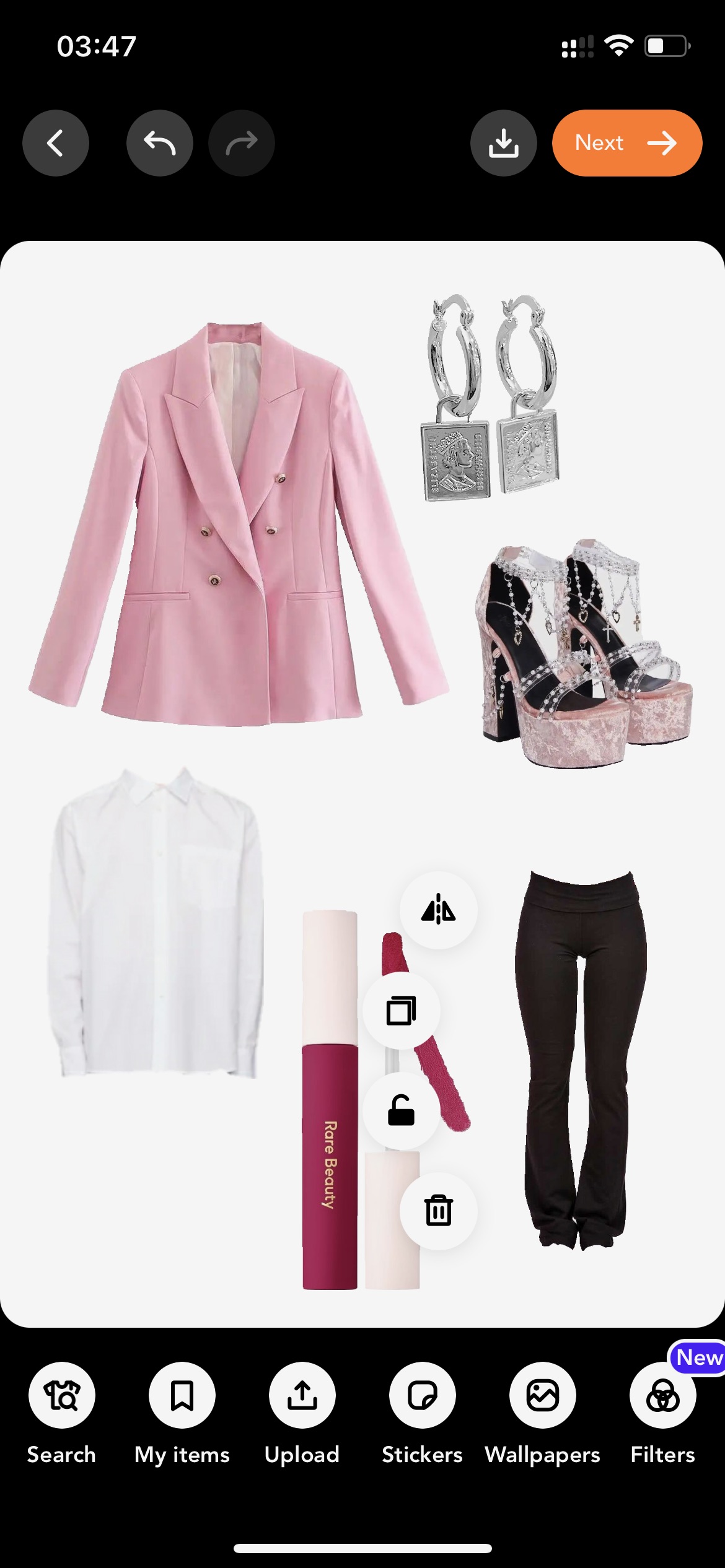 Search and buy clothes within the app. Create stylish looks using color tools and various accessories. Add hairstyles, jewelry, and other clothing elements to your outfits.


You may also like: 11 Best Outfit Matcher Apps (Android & iOS)
Shoplook
Shoplook is a mobile app for creating fashionable outfits. With the help of this app, you can become a stylist, realizing your brightest fantasies.
The app provides a lot of accessories and customizations to create unique and original sets of clothes. It is ideal for those who want to improve their style, experiment with colors, and share their images with the rest of the world.
Create stylish and up-to-date combinations of clothes by dragging and dropping your favorite items of clothing and accessories on the screen of your smartphone. A huge selection of fashionable clothing items and accessories awaits you in the app.
Choose and combine different types of upper, lower, and casual clothing, shoes, bags, jewelry, and other accessories. The catalog is constantly updated, which will allow you to always be on trend and pick up the most relevant things.
Group your sets of clothes by different themes. The app allows you to share your findings with other users. Upload your finished looks or created collections to your page and receive ratings and comments.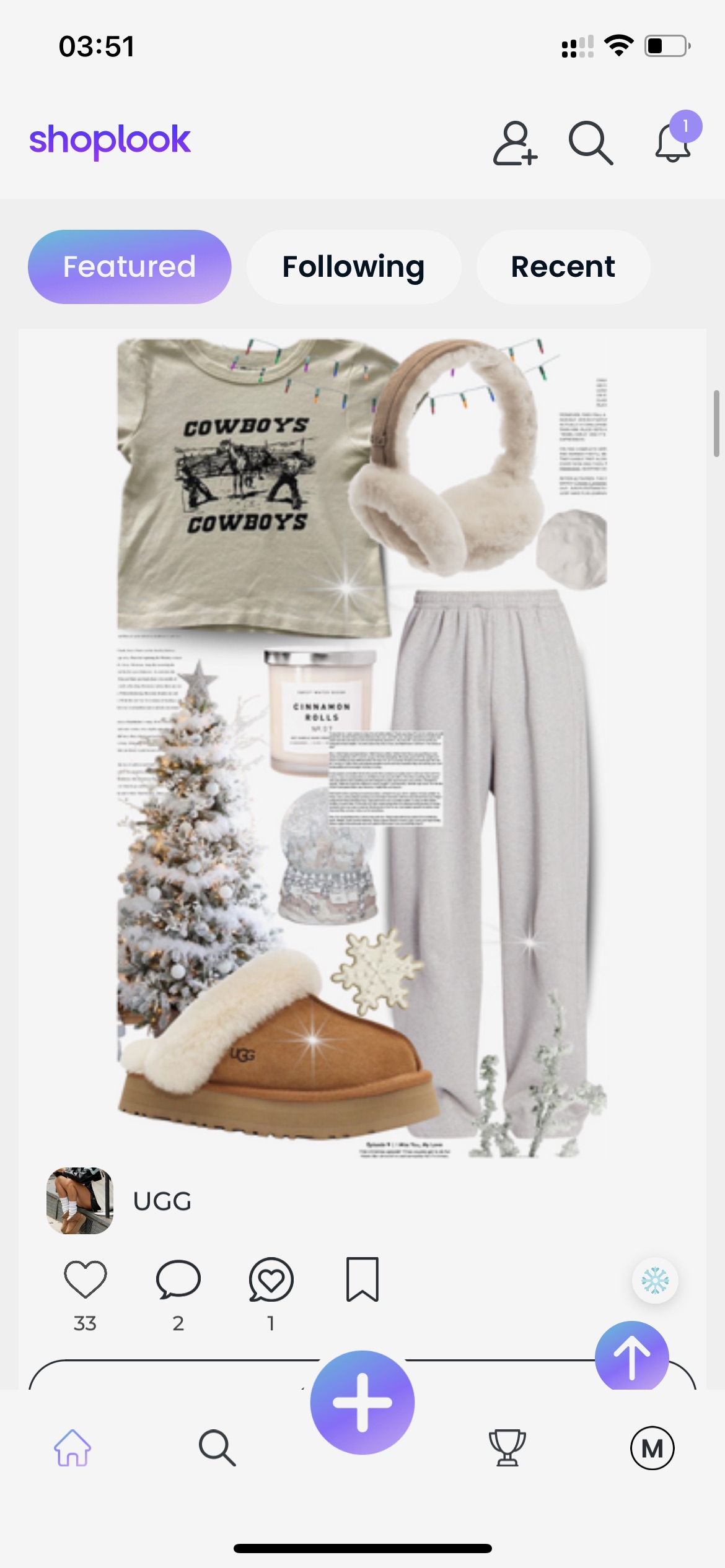 Save items of clothing and accessories that you like in special bookmarks.


SLYDE
SLYDE is a mobile app for peer-to-peer sharing and rating of fashion outfits. This is an ideal platform for all fashion and style lovers who want to get comments on their work from a community of like-minded people.
The app helps to get advice from fashion experts, real stylists, and fashion lovers. After downloading and installing the app, you will have to create an account where you will post your work and share it with other users.
Upload your own photos, show off your looks, and get inspired by other users' work. View and rate other community members' photos. Interact with users and share tips and ideas for creating stylish looks. Ask your questions and get answers from other experts.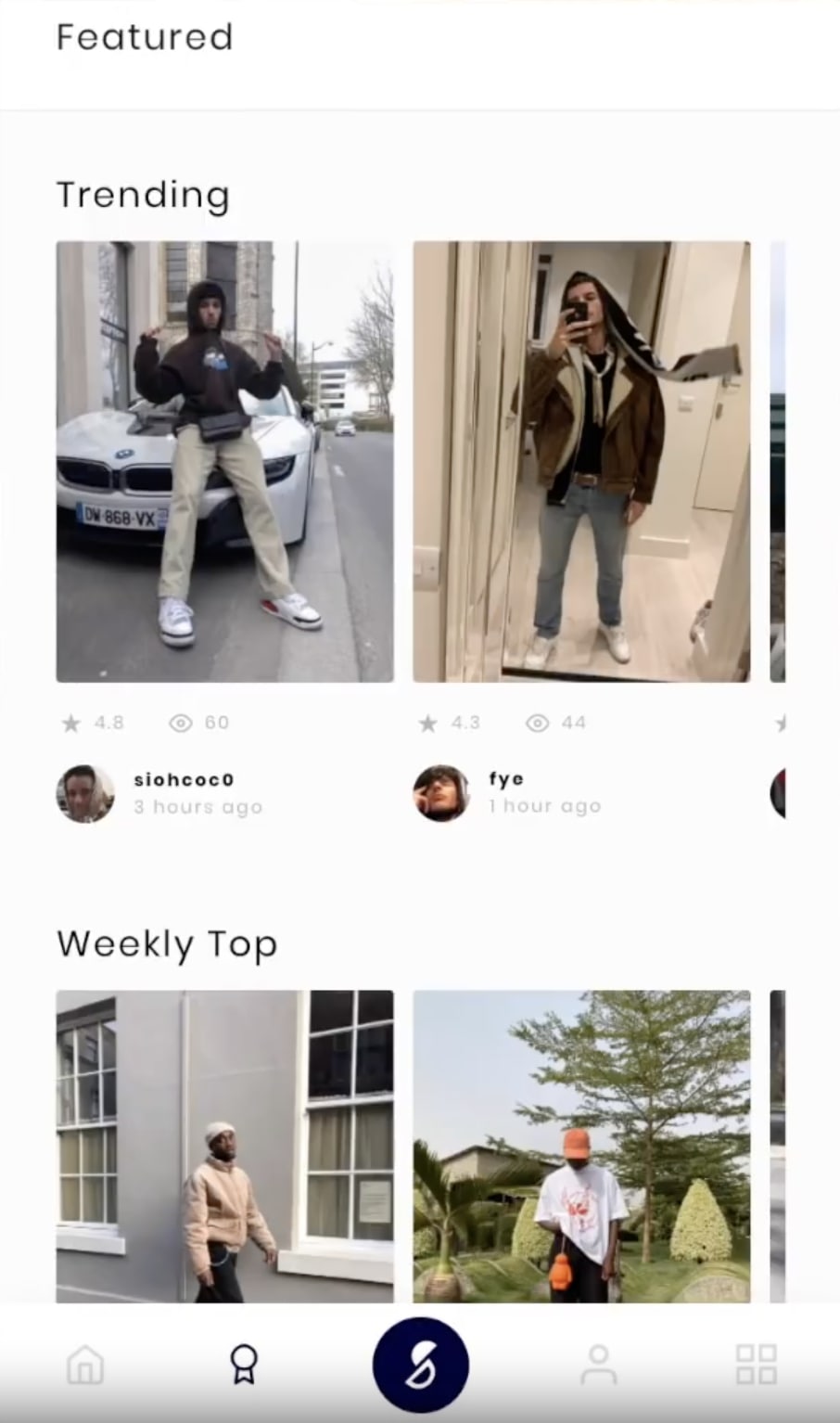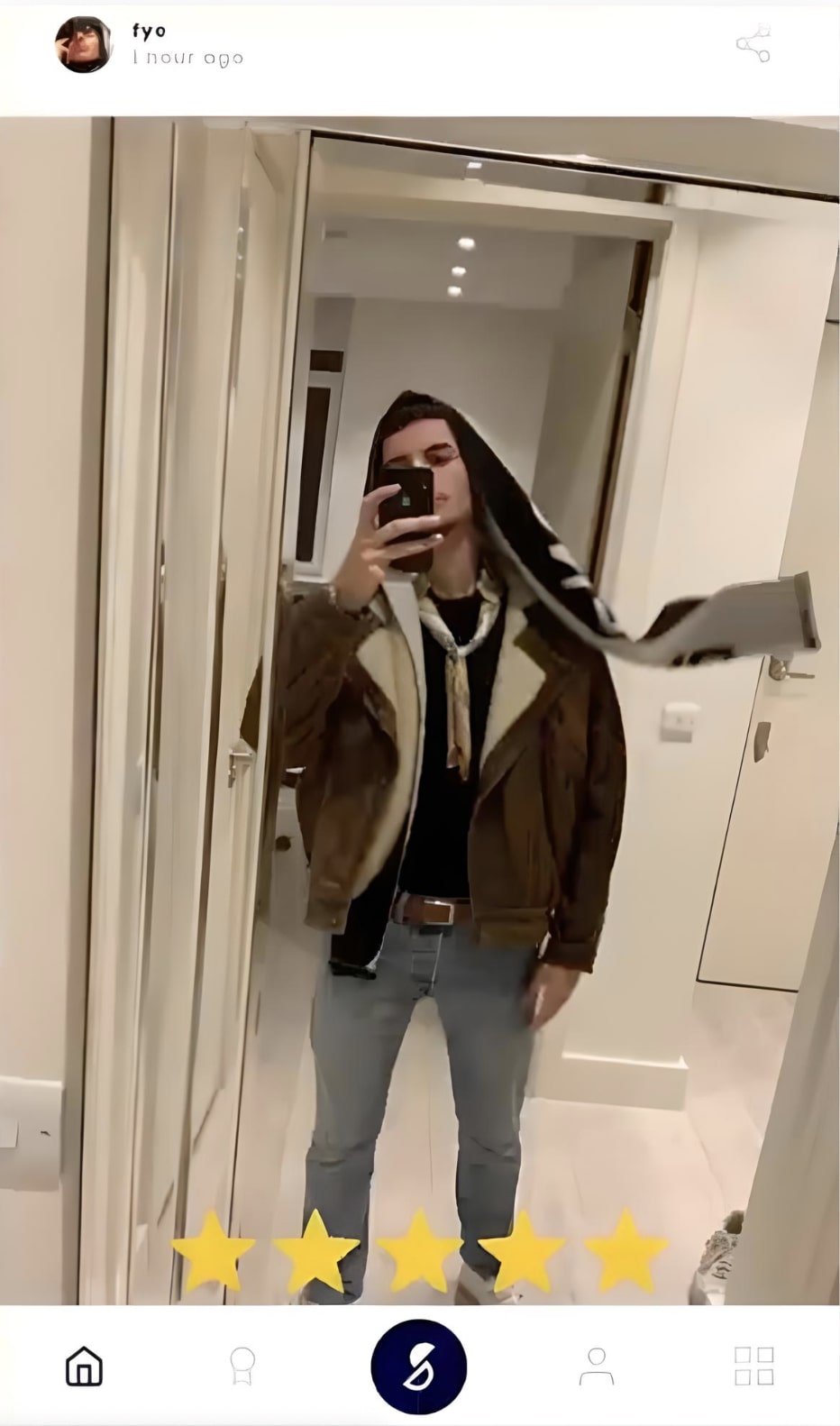 Search for photos that are most interesting to you. Use them as a source of inspiration and create new stylish outfits. Fill out your profile, store photos, and keep your fashion diary.

Acloset
Acloset is a mobile app that helps you improve your skills in choosing and combining fashionable clothes. Using artificial intelligence, the app offers personalized recommendations of styles, clothing items, and accessories based on individual preferences.
Create your virtual closet in the app, and add images of your clothes, shoes, and accessories to always have an overview of your closet at your fingertips.
The app allows you to filter and organize your clothes by category, color, and season to make it easier to find the right items and create stylish looks.
Get recommendations and advice from artificial intelligence on choosing current trends, seasonality, and color combinations. This is especially useful for those who have difficulty defining their own style or who want to refresh their closet with new combinations.
As you can see in the screenshots below, users of this service can share their ideas with others. You too can share your outfit and get feedback. This way you will understand if something should be changed or added. You may have created the perfect look that will inspire other users.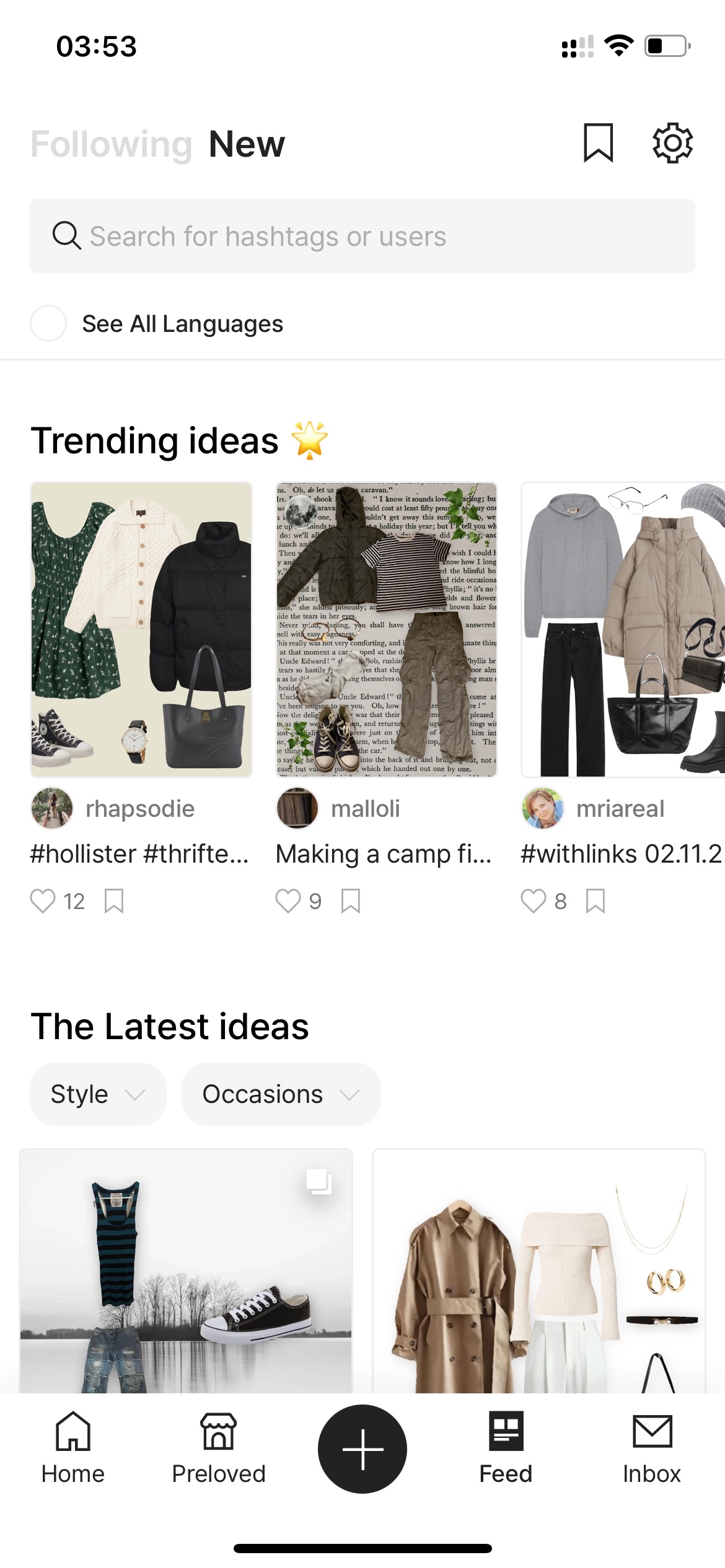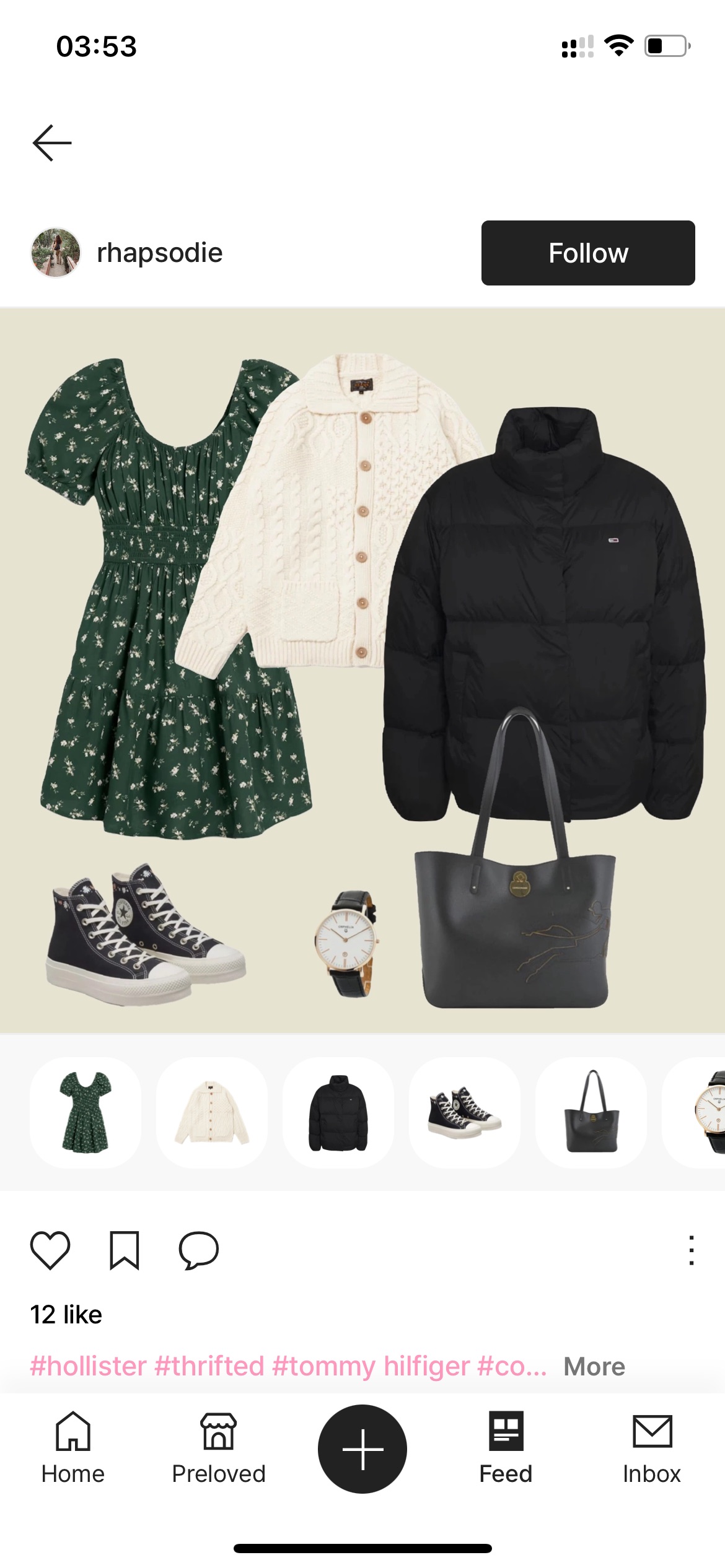 Acloset can offer several options for outfits combining your favorite piece with other items in your assortment. Choose the fashion categories that interest you to stay up to date with the latest trends. Read articles and fashion tips to help you understand current trends and improve your style.


Smart Closet – Your Stylist
Smart Closet is a convenient and innovative mobile app that will help you organize your closet and create stylish and fashionable outfits. With the help of this app, you will be able to assemble outfits from your own clothes or from famous brands.
The program helps you successfully combine clothes and accessories, following the latest trends. Add your own items to the program and remove the background from them. Once you have added all of your items to the app, it will allow you to create fashionable and stylish outfits.
Combine different items of clothing, shoes, and accessories by previewing them on a virtual model. This way you can see how the outfit will look on a person.
The app features different clothing categories to help you quickly find the right style for any occasion, allowing you to collect outfits for different events.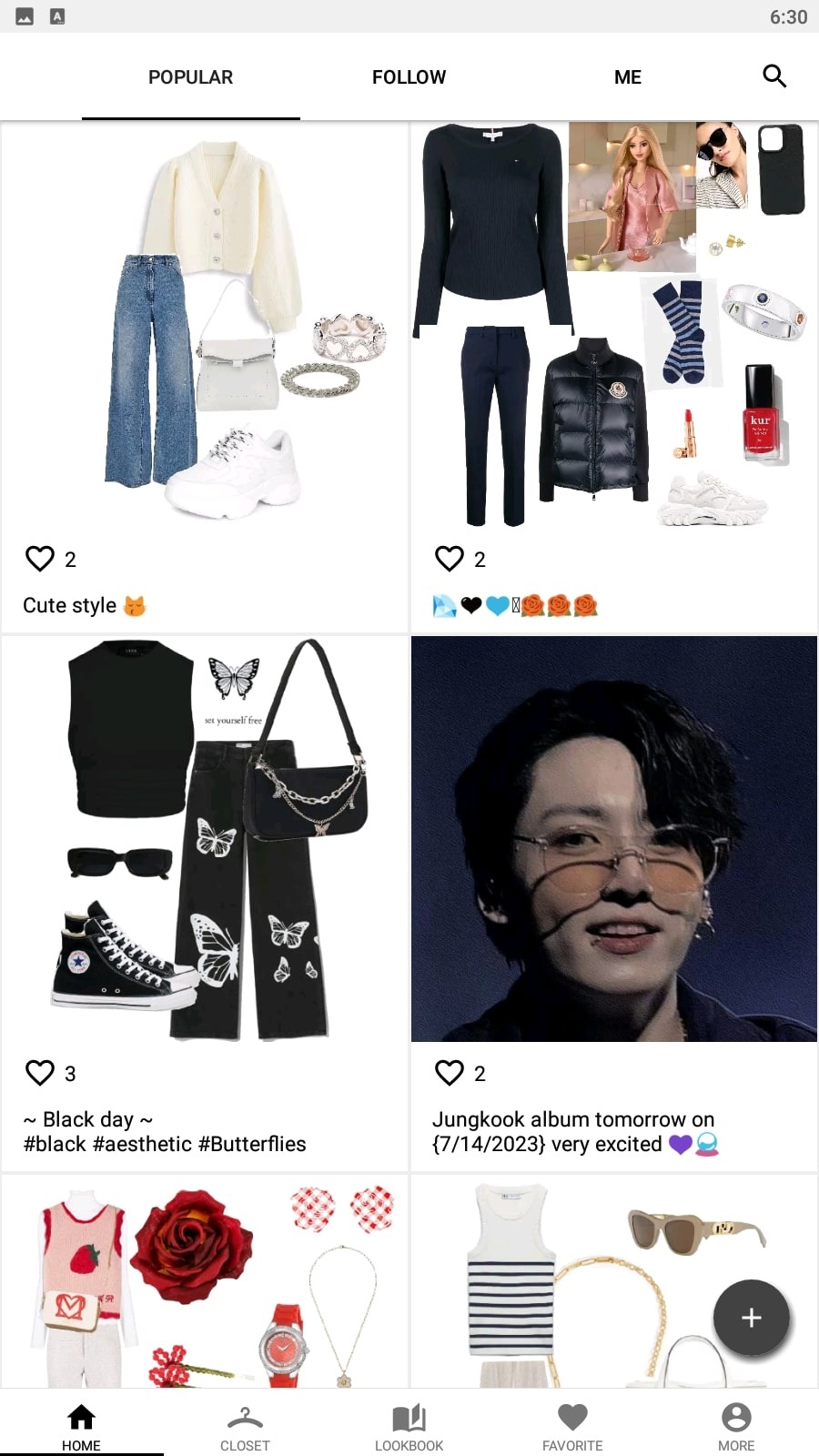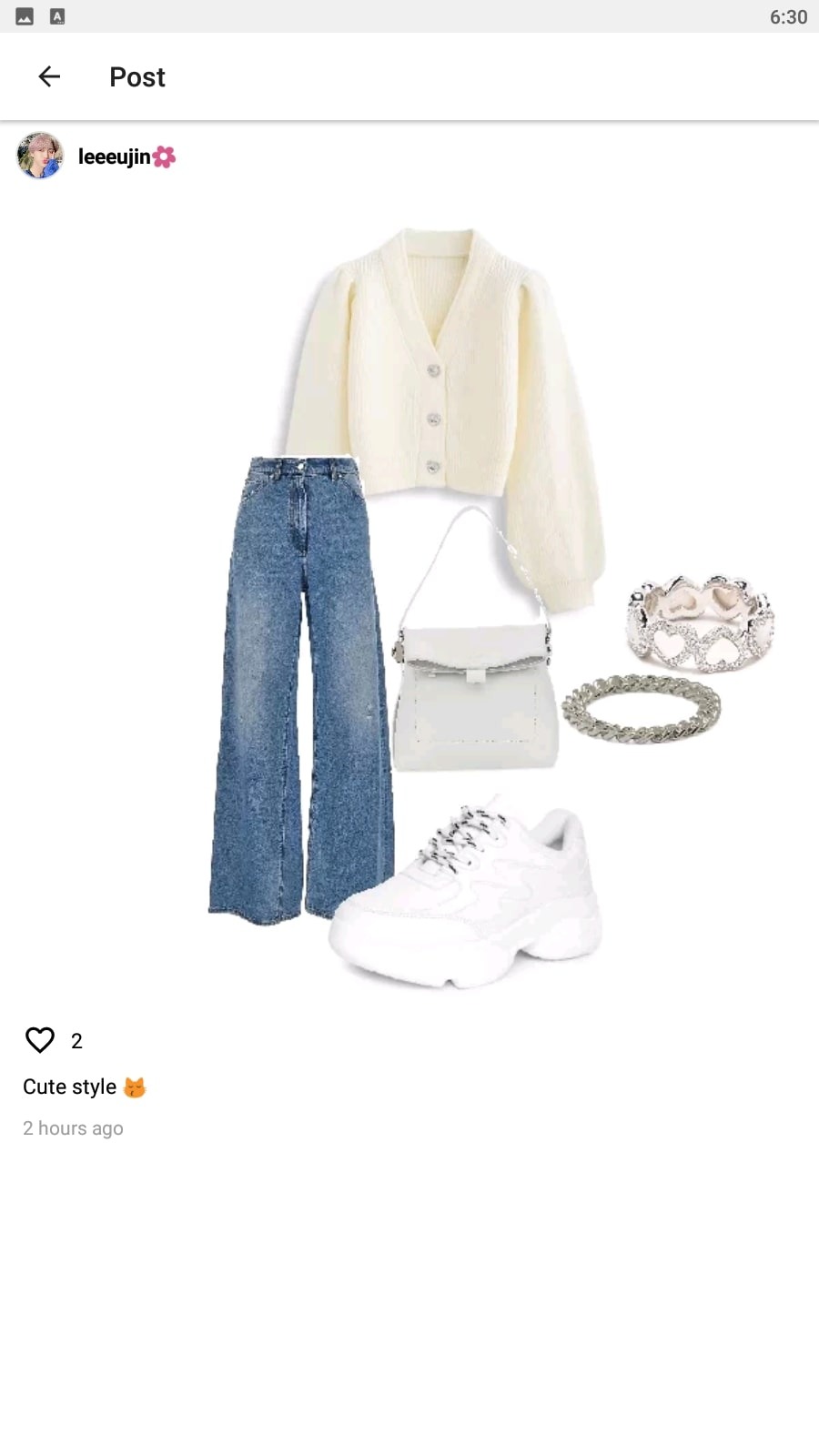 Save your favorite combinations to come back to them later. Or post your ideas on other platforms to get rates. Explore the contents of your closet and customize your own collections. Plan outfits on your calendar.


OpenWardrobe
OpenWardrobe is a mobile app that helps in planning and organizing your closet. It offers a number of features that allow you to create stylish looks and save time when choosing clothes for each day.
Take photos of your clothes, shoes, and accessories and store them in the app. Label each item with the appropriate category, type, color, and size, which makes it easy to find the necessary element of your closet in your collection.
Combine items and create new outfits using the corresponding functions. Thanks to the large number of different categories and types of clothes, the app provides many combinations to create a unique look. Save the created combinations in a separate section for later use.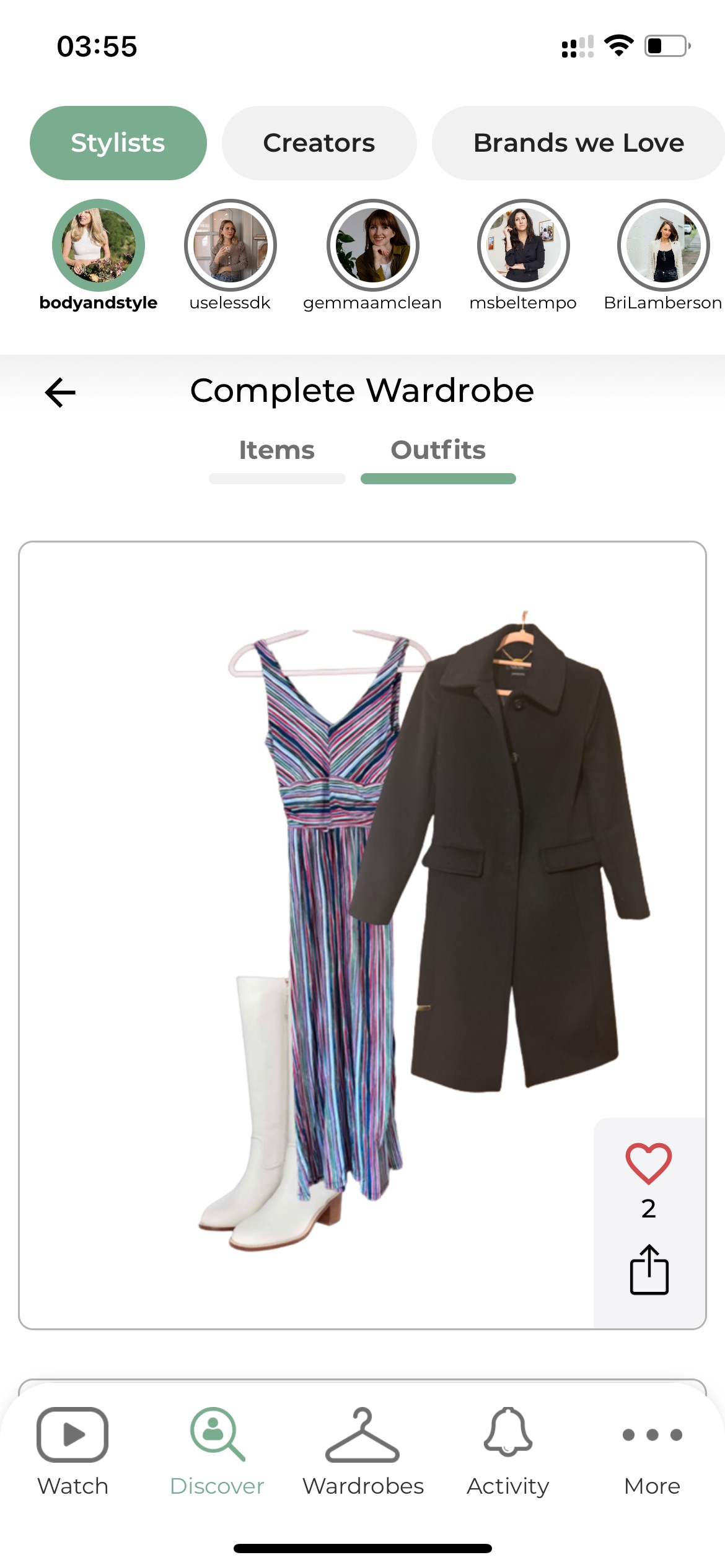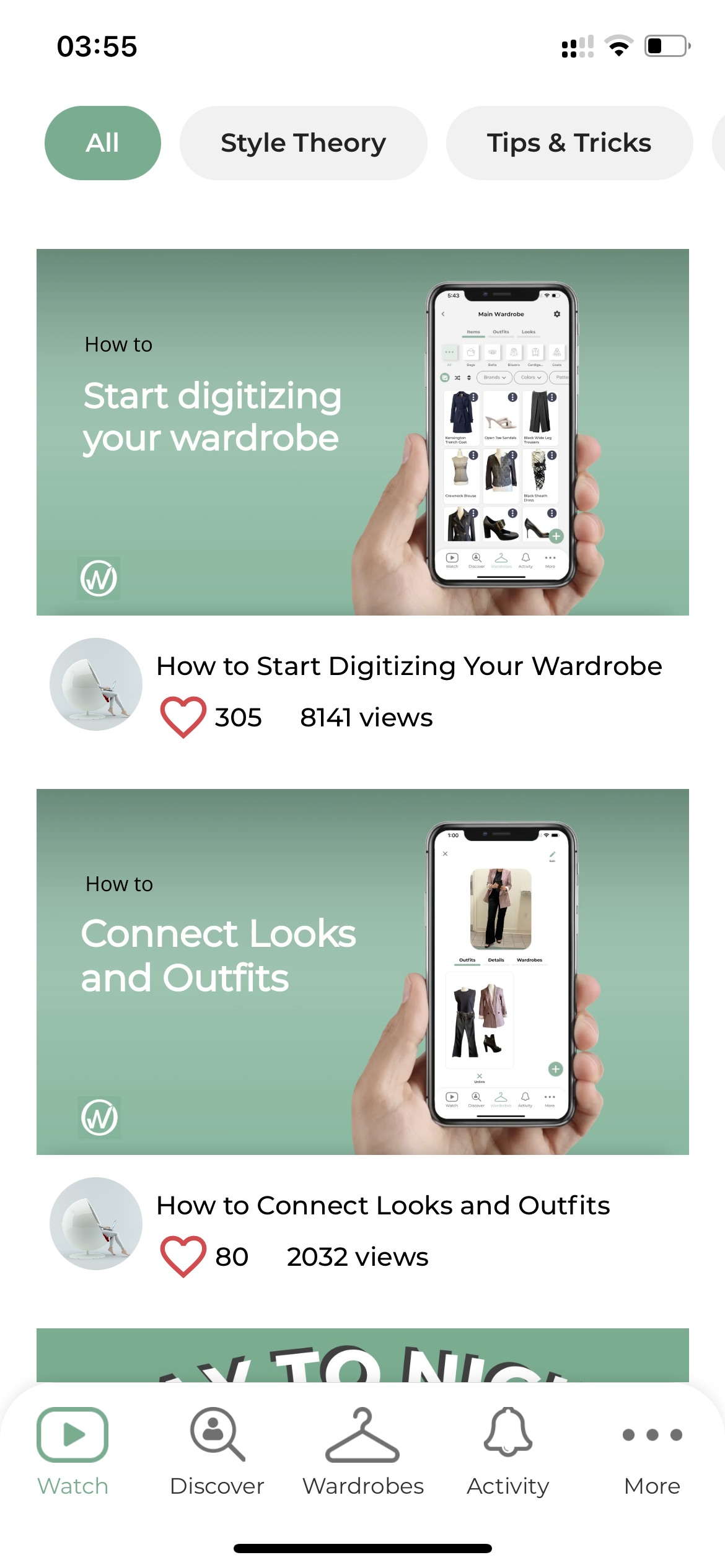 Share your ideas with other users and get rates. Create a wish list or shopping plans, and keep track of the clothes you want to buy in the future. The app also offers tips and ideas for creating fashionable and harmonious outfits.


You may also like: 11 Best Apps to Change Clothes on Pictures (Android & iOS)
GetWardrobe
GetWardrobe is a mobile app that will help you create stylish and trendy looks from your closet. With this app, you can easily organize your clothes, experiment with your bows, and create memorable looks for any occasion.
Assemble colorful looks with your own clothes. To do this, upload its photos and create a virtual version of your closet in the app. Sort it into convenient categories to further simplify your search within the program.
GetWardrobe will also help you understand the latest fashion trends and give you recommendations on how to find the best clothing combinations. Choose any style. Change the colors and texture of your clothes, add accessories, match your shoes, and create perfect outfits.
In the community feed you will see outfits from users all over the world. You can rate them or share your ideas and get unbiased feedback.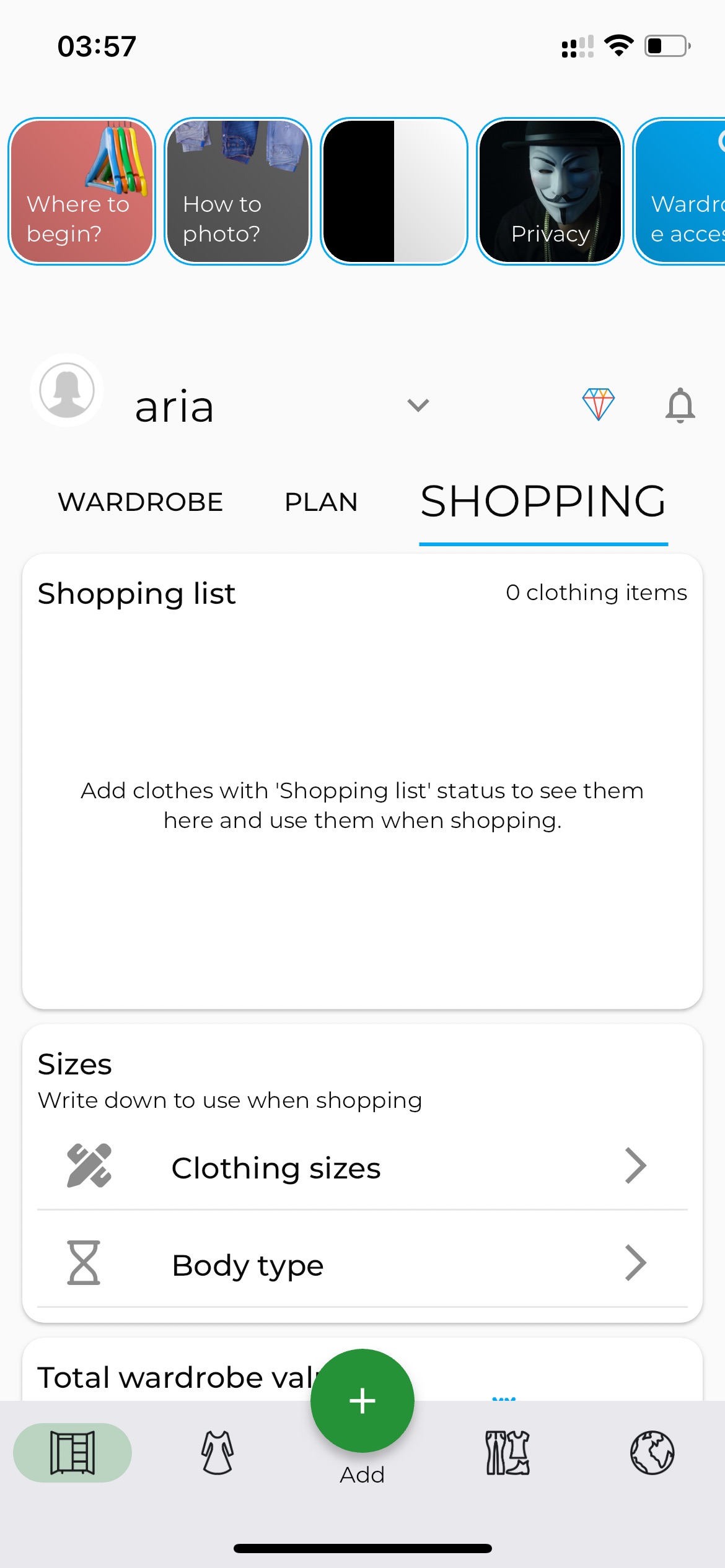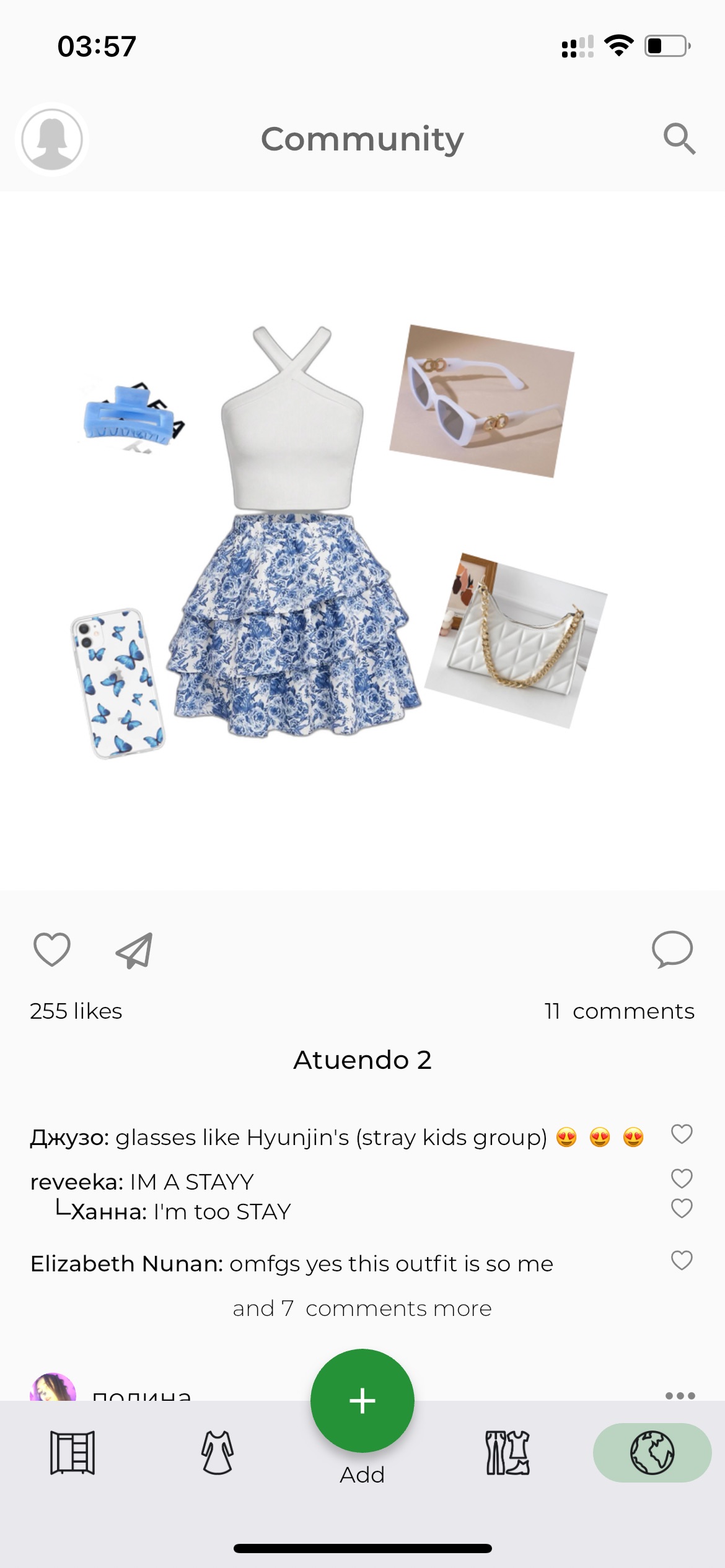 Write wish lists to buy items of clothing missing from your closet. Add your favorite items to the list and track their availability in stores.


Whering Digital Closet Stylist
Whering Digital Closet Stylist is a mobile app that helps you assemble outfits based on your closet. It allows to store clothes in a virtual closet and use them to create fashionable looks.
To use the app, you need to take a photo of your clothes, shoes, and accessories and then add them to the program. All photos are uploaded to the app's cloud storage, allowing you to have constant access to your virtual closet. Add purchased items to try new exclusive looks.
The app has an AI-based stylist feature that helps you create unique and trendy looks for every day. It analyzes your entire closet and suggests different combinations of clothes and accessories. Create looks by choosing clothes from different categories and putting them on one sheet.
Save the presets to use them in real life and share them with other users via social media and various online platforms. Keep track of items that have already been worn. Leave notes for each image.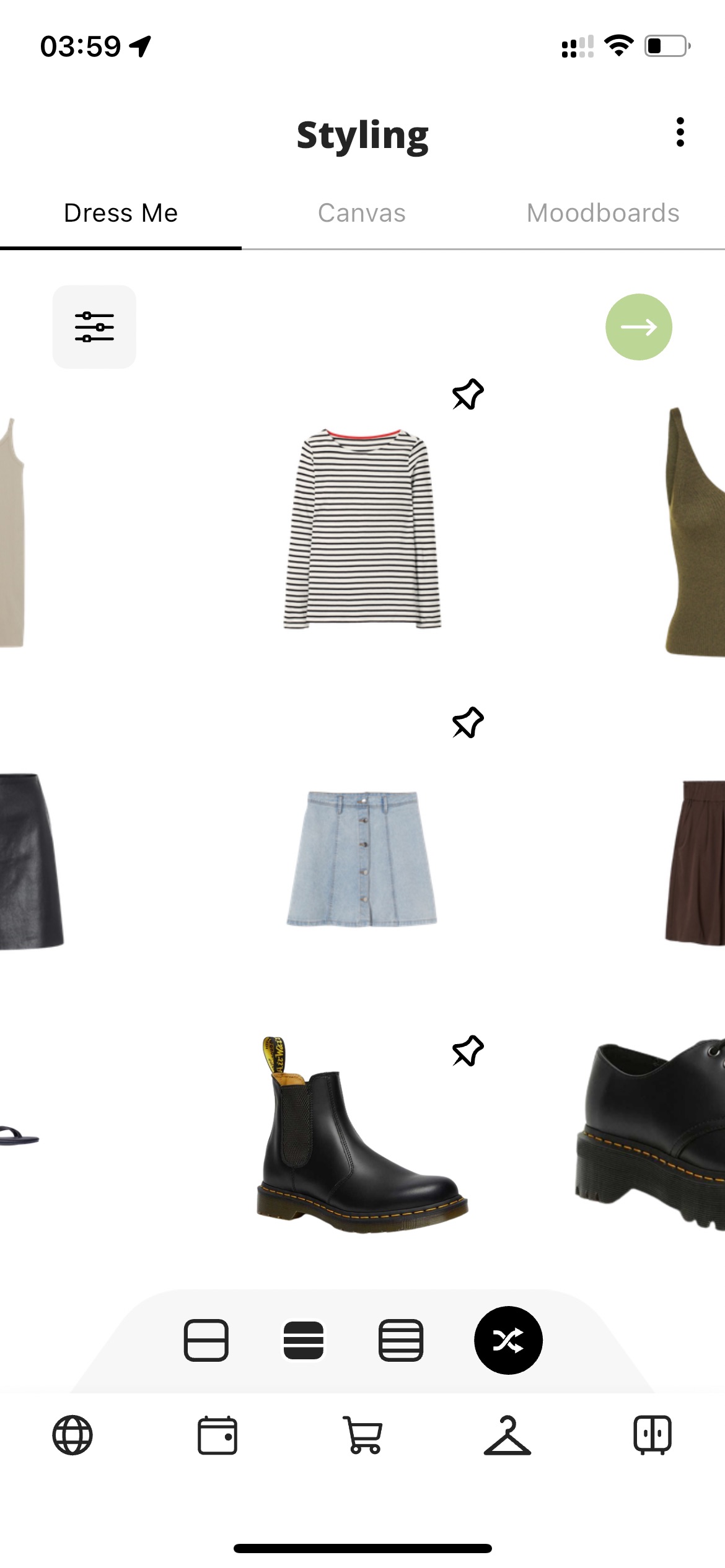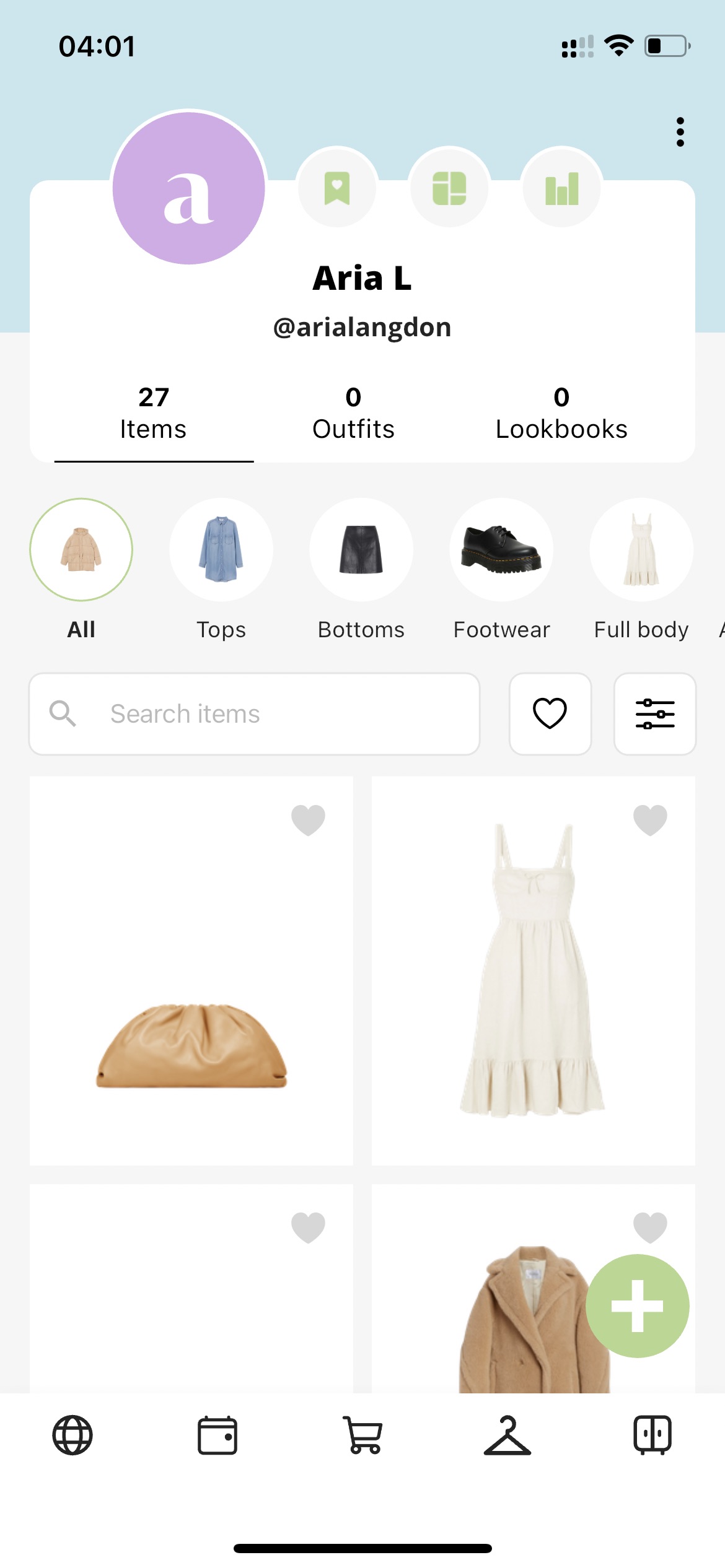 Create shopping lists and mark things you like. The app has a store where you can search for things on your list and buy them.


My Wardrobe
My Wardrobe is a mobile app that helps in organizing and managing your closet. Thanks to the app, you can easily find the right outfit for any season or event.
Upload and organize your clothes in an electronic format. Take a photo of each item, and add a name, description, and category so you can easily find it in your collection. Add color, size, brand, and price details so you have complete information about each item readily available.
Categorize your clothes, making it faster to find things to create new looks. Add your own categories to the app if they are missing from the suggested options. View your closet as a list or grid. Each item will be displayed with an image, name, and a brief description.
Browse items by category or use the search function. Combine different clothing options to create stylish and fashionable outfits. Save your created sets for later use and share them with your friends via social networks.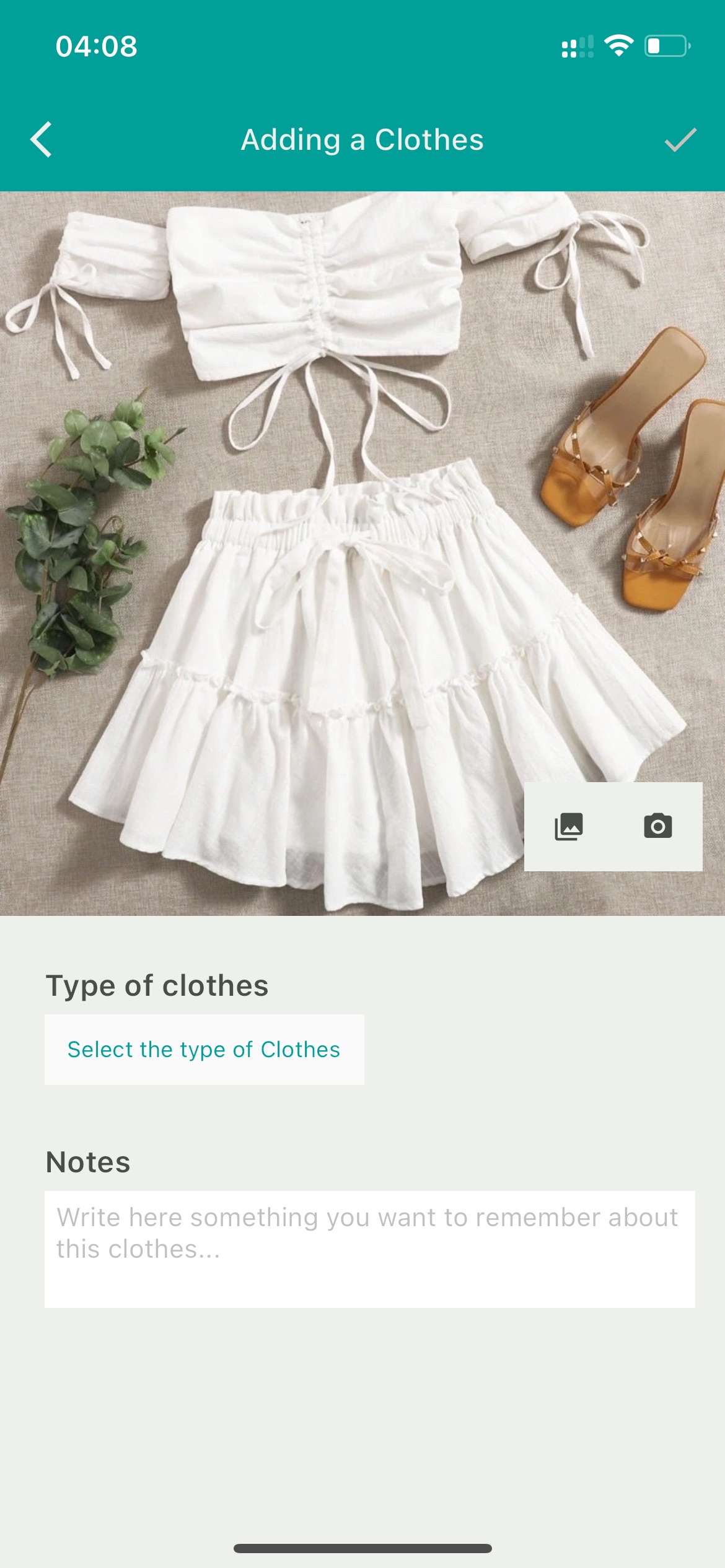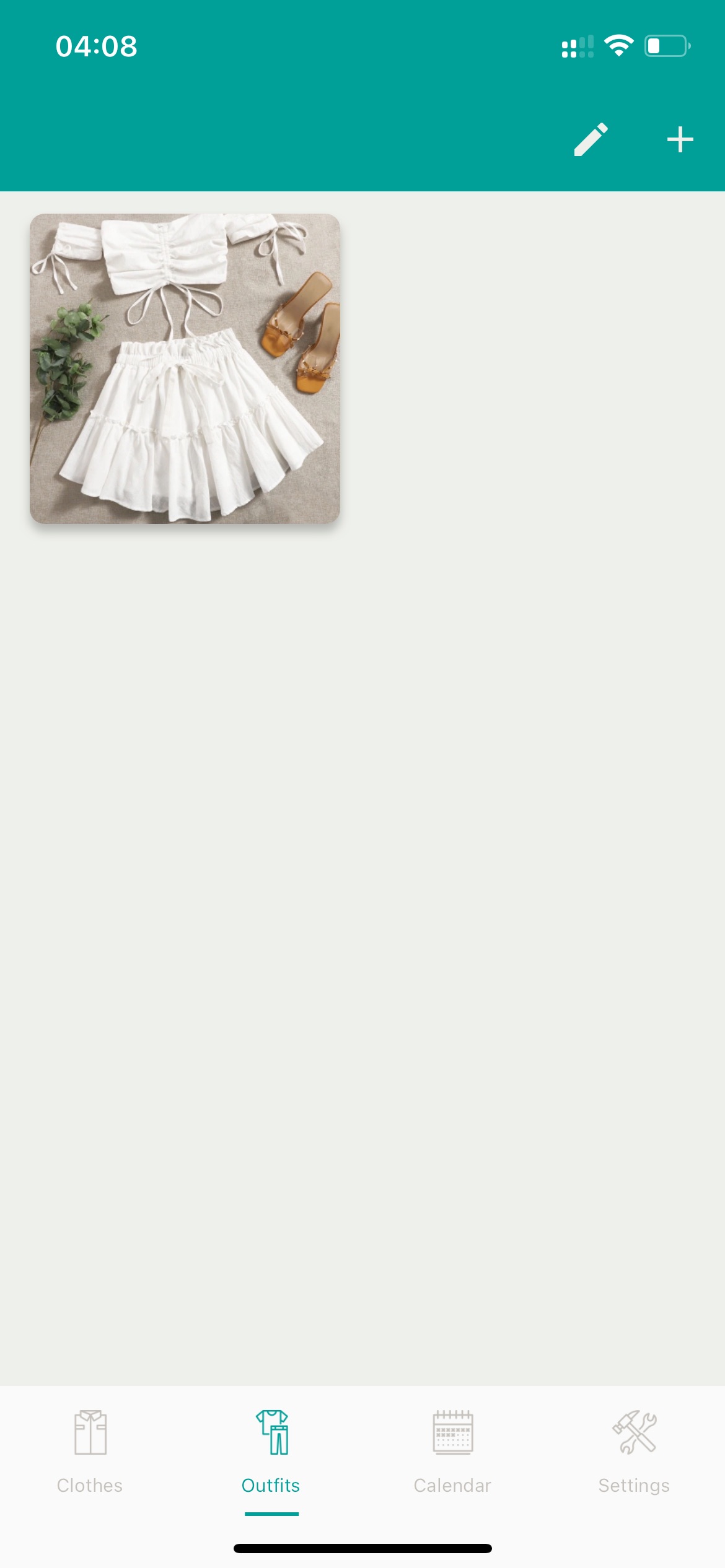 Plan your outfits in advance. Create a schedule for each day and week.


Pronti AI
Pronti AI is a mobile app for creating stylish and fashionable looks. It will help you find harmonious combinations in your clothes so that you always look as stylish and elegant as possible.
Select one or more photos of clothes from your wardrobe, and the app will offer you the most unusual options for combining elements.
Create unique and original outfits with the help of artificial intelligence. The app analyzes each image and determines combinations of colors, styles, and accessories that suit your taste. While creating outfits, the app learns your taste and offers recommendations based on your preferences.
It suggests current clothing patterns, taking into account fashion trends. Search and add clothes that fit your look and then buy them from partner stores.
Share your ideas with your friends on social networks, save interesting combinations for future purchases, and create your own lookbooks to always have access to the collection.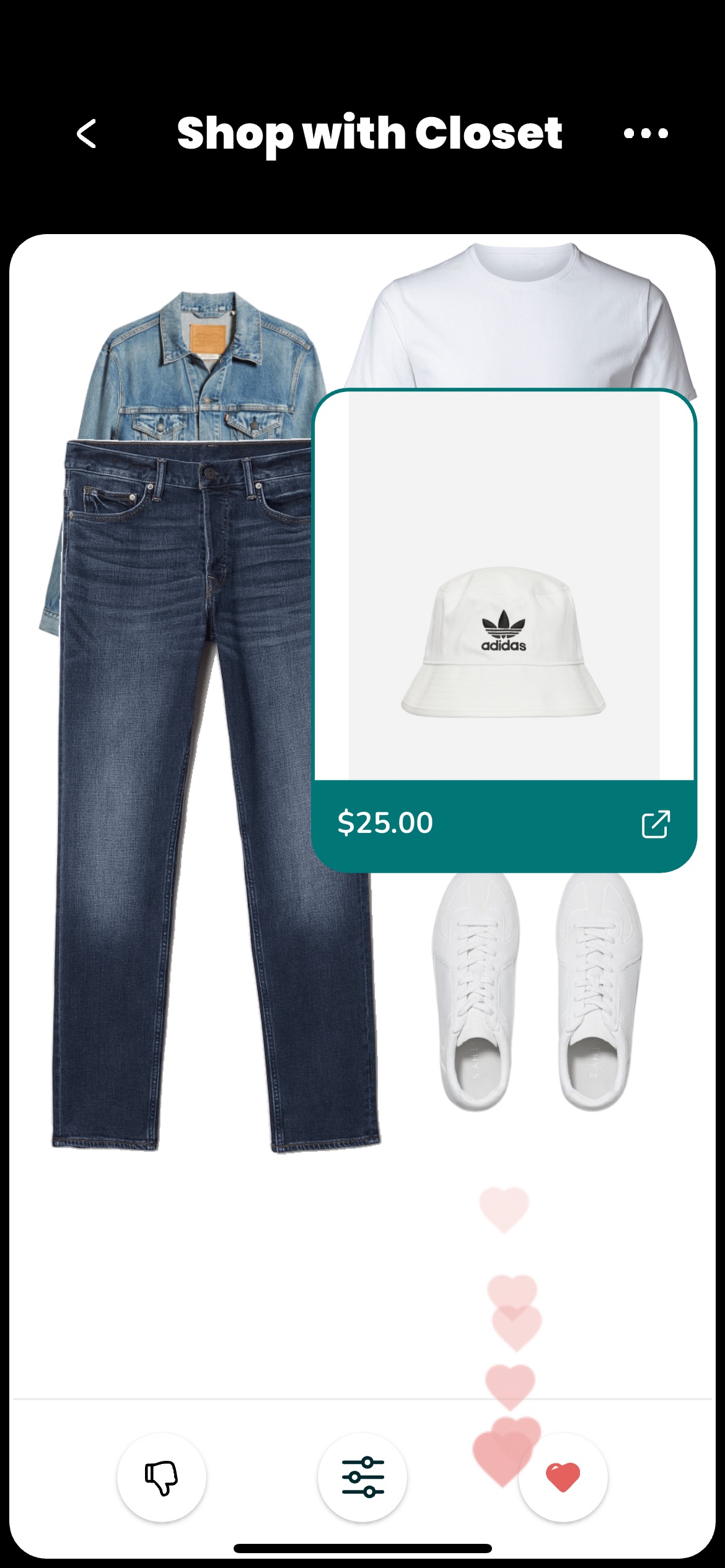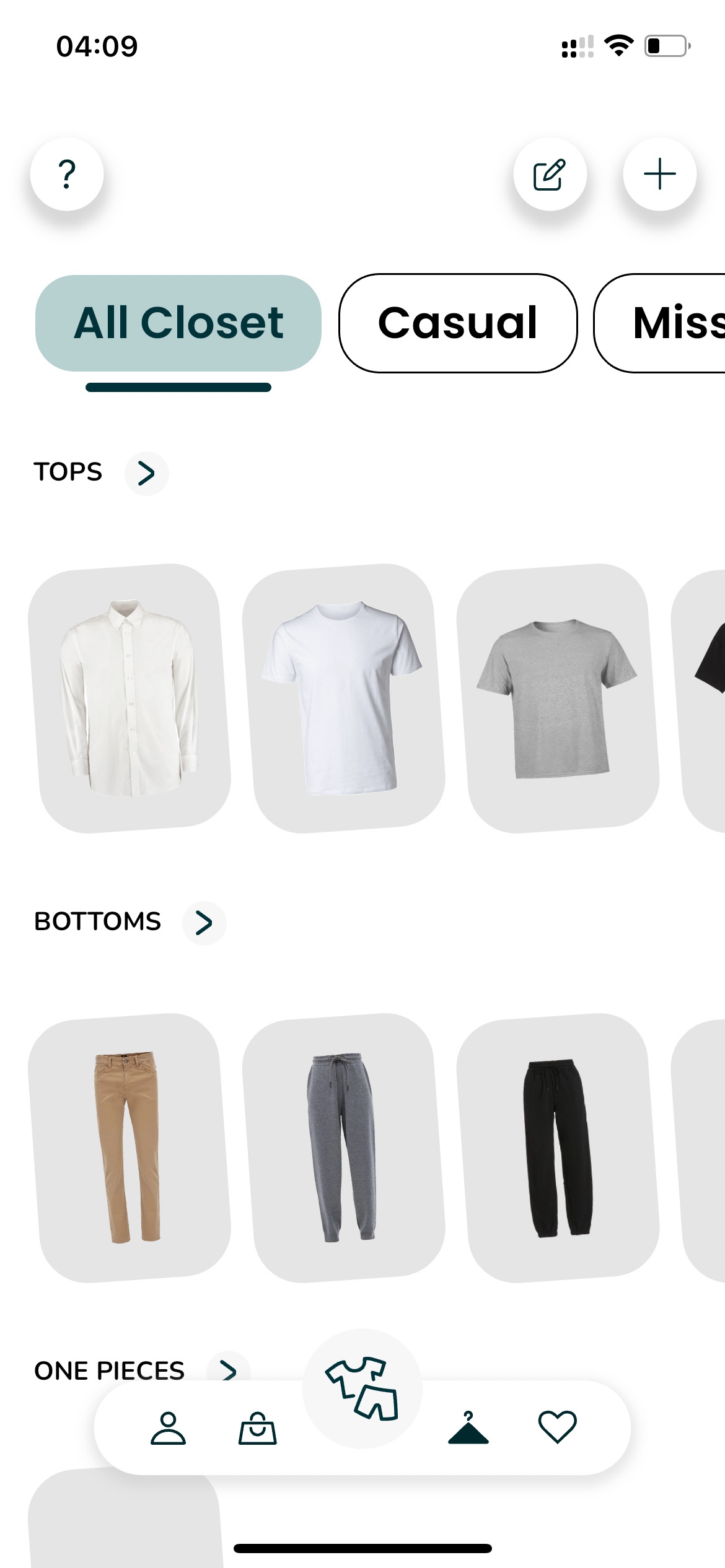 Keep a diary of your outfits so you can always see what you have already worn from the collection of items. Choose the clothes you want to use and the app will generate a look for you.


You may also like: 10 Best Wardrobe Organizer Apps (Android & iOS)
Indyx
Indyx is a mobile app that helps you organize your closet and create stylish and trendy outfits. With this app, you can find the right clothes for every occasion and get inspiration for new looks. Create a virtual version of your closet by adding all your items to the app.
Take photos or import images of your clothes, shoes, and accessories to have a complete overview of your collection. Sort things by category, color, season, or more for easy searching. Use keyword search to quickly find the items you need.
Make stylish and fashionable outfits by combining different items. Browse through all the combinations that the app will offer you and save your favorite looks for later use. Browse through various fashion trends and ideas to create your outfits.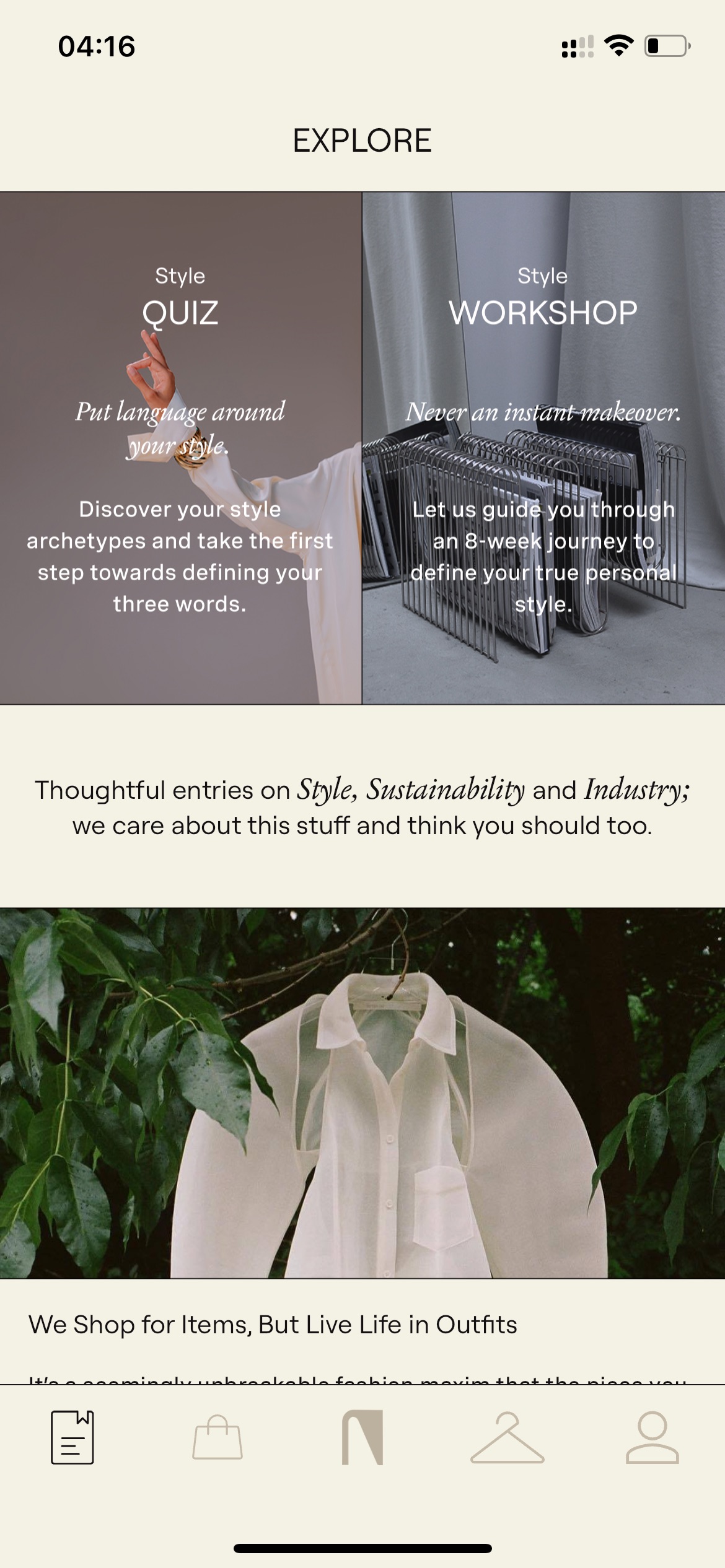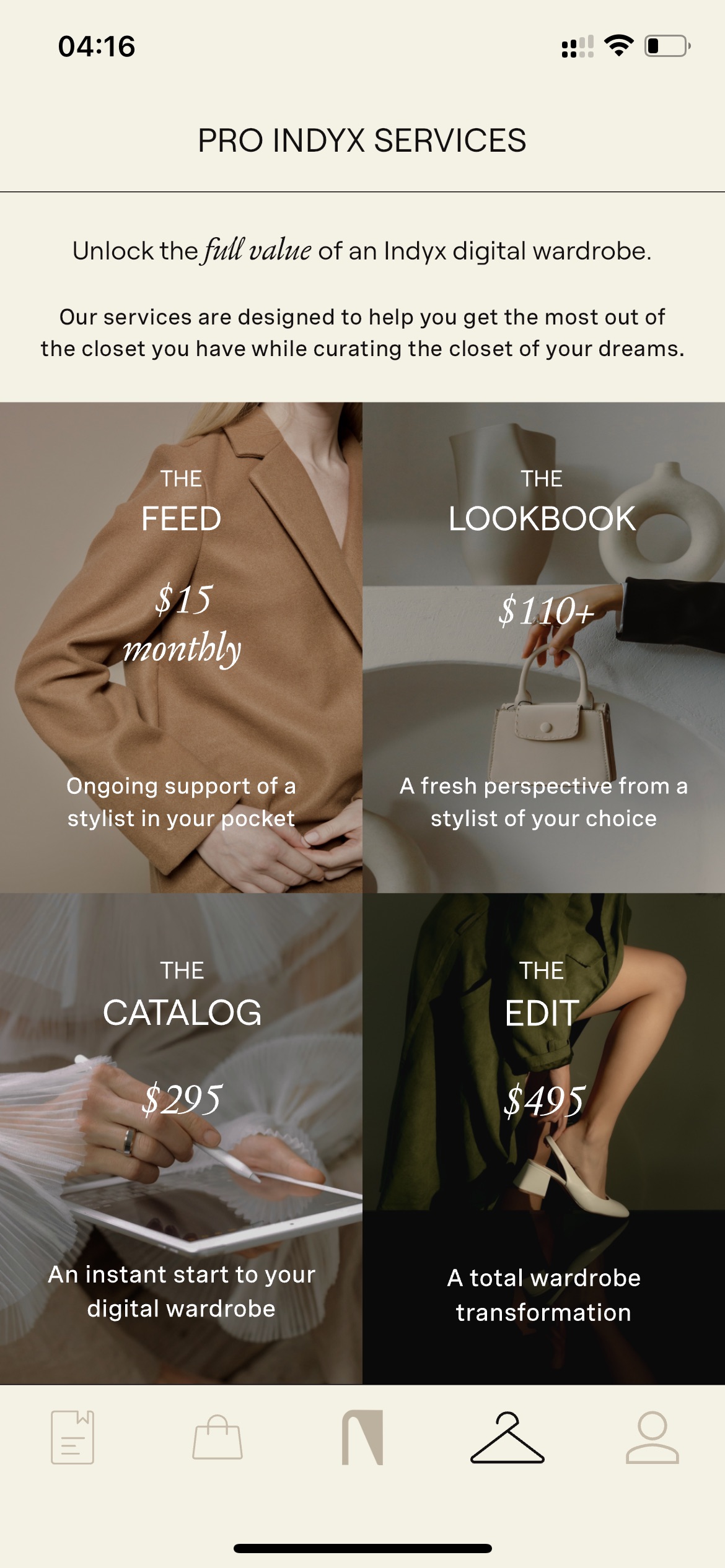 Use the app's outfit randomization feature to help you discover new stylish combinations. Follow the best looks in the app's community section and get fashion recommendations and current trends. Create categories for events or trips to organize outfits.