Space games are always fascinating. Imagine getting onto a cool spaceship and start exploring the galaxy with a loyal crew. Well, we've got exactly what you need.
We've rounded up the best space strategy games for Android & iOS you could try. These games let you explore space and battle against other users in epic combats.
These games will test your strategic thinking and reflex in a fun way. You'll get to improve your spaceships, build a felt and even construct full one-space cities. Let's get into it!
Nova Storm: Stellar Empires
Nova Storm: Stellar Empires is a space strategy, where you will discover "thousands of planets". These planets are located in generated star systems. At your disposal will get one of the "many unique races."
This game is a curious strategic mix in which there is a global space map with various resources. Ground battles are also available with the destruction of enemy bases.
In the story missions are available only in limited pieces of space. Also in the game, there is a free game mode, which allows you to control the fate of the galaxy in your own way.
It is really interesting to play Nova Storm: Stellar Empires because each war is different from the previous one. It includes different paces, the nature of the game, and other trifles.
There are many unique races. In a convenient and versatile editor, you can also create new ones. The graphics are very nice. The technology tree is made in a very non-standard way. To travel around the galaxy, you can choose from three unique travel options.
The first thing to pay close attention to is the local technological tree. Here you get three branches of science. It will help you to simultaneously explore one technology at a time from the three proposed. Each time, complete the research, you can again choose one of the three technologies.
Deal with the game is easy. At first, the game seems very congested. But, this impression is deceptive. Most things are very simple. Only a few questions have to be approached more seriously.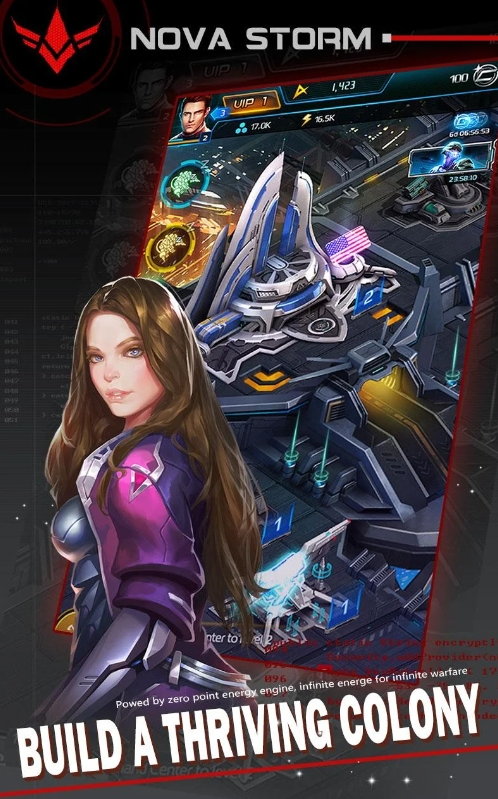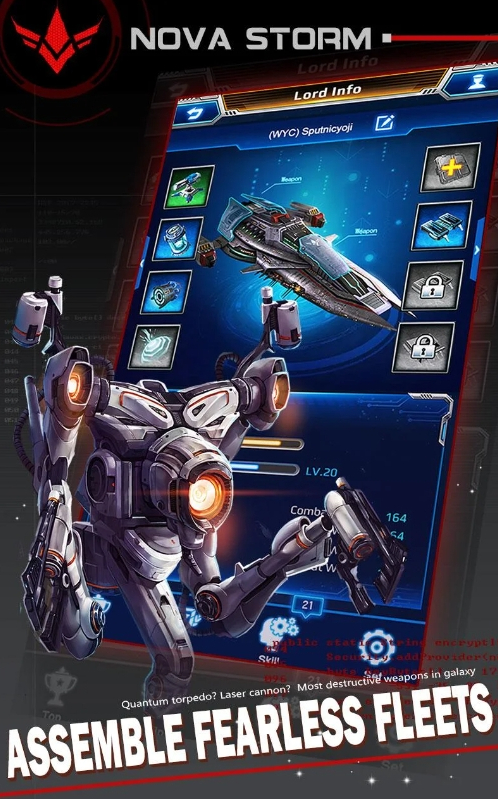 You may also like: 11 Best High Graphic Games for Mobile
Stellaris
Stellaris is a great online Sci-if action game with excellent graphics.
First, you will see the main screen of the game. If you press on your profile picture in the top left corner, it will take you to your data. There you can see your development and strength stats, your level, achievements, and space station.
You will also see your title, which you can change. Different bonuses come with these titles. "Data Library" will show your game stats (battles, victories, ships won and lost, etc.) Below that you will see "Cabinet" which gives you bonuses depending on your skill.
If you have a red icon on top of the main screen, this means you have a negative resource. By pressing it, you will see what you can do to improve that and how much time is left.
Next to the red icon is your population. When you click that you will see the taxes people have to pay and the amount of food they require. The next one is "Energy Credits" which you will use to buy, maintain, and build ships.
When you fight against other players you will see how close you are to a win on top of the screen. The more green color you have, the closer you are to a win.
There are tons of other features, so you should download the game and explore it yourself. You will enjoy it if you like complicated strategy games that require lots of thinking.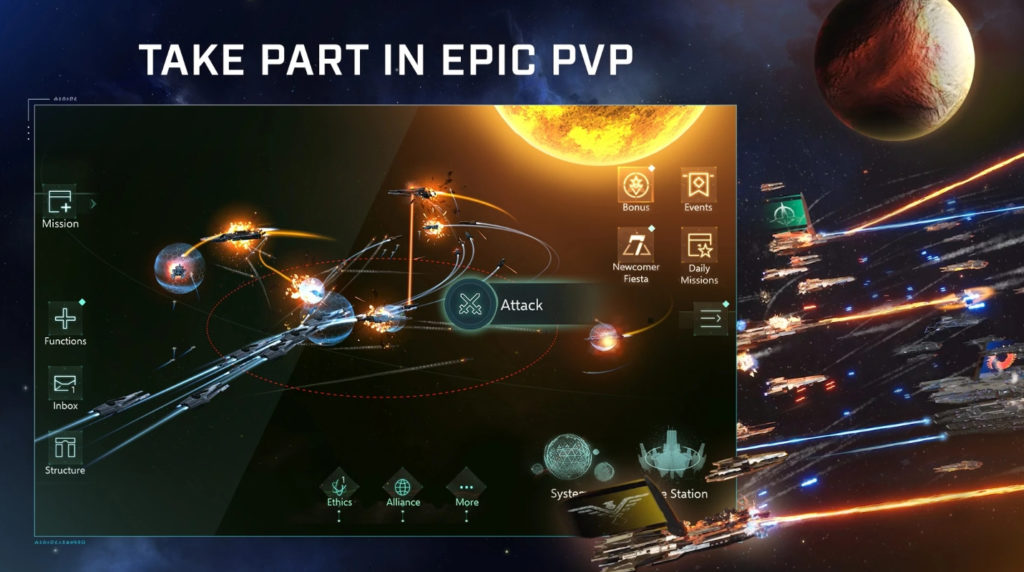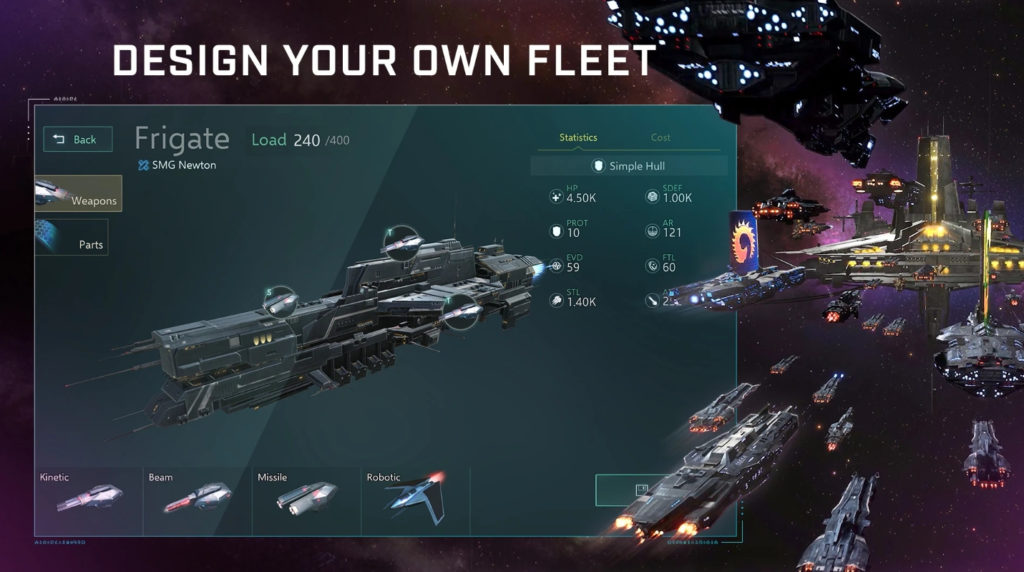 Nova Empire
A very classic spaceship game and the fans will surely appreciate the atmosphere of it. The main idea of this game is that you are building your own galaxy empire, being involved in the race with players all around the world.
You will take part in the cross-galaxy battles, will be making strategic planning, make deals with other players, and build your own space station. And yes, this is an online multiplayer game where you are going to play with people from all around the world.
The right strategy is everything in this game. You will have to choose your battles wisely so you can beat your rivals and invade new territories and resources.
Another super exciting part of the game is that you need to build a spaceship – the advanced tools in the game allow you to build the craft of your dream and you basically can make all your engineer fantasies come true.
Another essential part of the game is to find the right team that will lead you to the ultimate victory. Choose wisely and use your skills to convince the admirals to join your team. Moreover, you can build scientific laboratories to investigate and develop new kinds of weapons. The graphics are simply the top-level.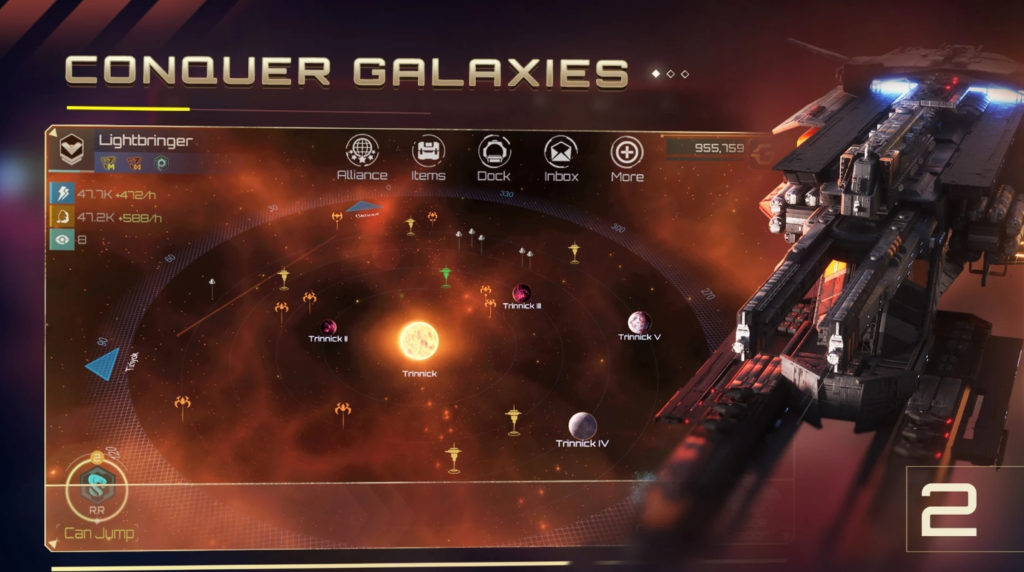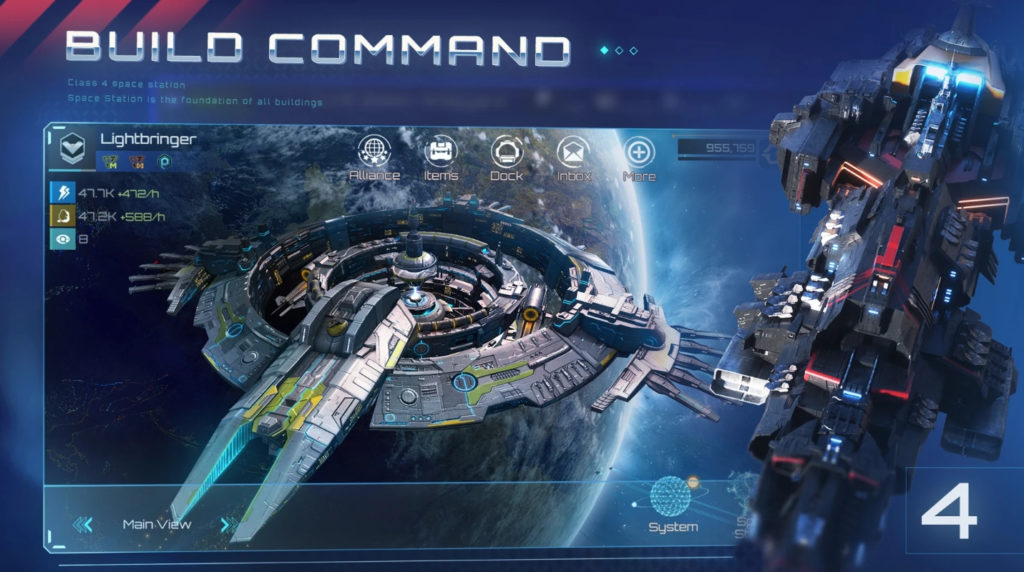 Hades' Star
Hades' Star is an excellent space strategy in which you can conquer new planets and develop them. The game modes are diverse. Space exploration is divided into four separate branches. Here you can develop military technology. Also, you have to travel to different planets and their colonization.
At the beginning of the game, you have to learn brief instructions. This will help you understand all the subtleties and become the best player. In the developed solar systems you need to build various useful buildings. To lead fleets into battle and to manage the affairs on the planets should your characters.
During the game, they get new skills and become irreplaceable. You can fight, trade, exchange technologies, and enter into alliances with other civilizations. With the help of satellites, you can spy on your rivals.
To protect the lines you need to create ships. Each ship has a dashboard that allows for increased armor. Before the battle, you can adjust the sequence of targets and shooting angles. Between the ships do not have to constantly switch.
When you select the entire fleet, functions of all ships appear in the dashboard at once. The game has a lot of elements that make the gameplay more convenient. This is very important in space strategies.
The main difficulty lies in the fact that you never know what to expect from the enemy. All ships here are created manually in a special editor. With the necessary technology, you can create your own sweet. There you can store various types of weapons or assistive devices.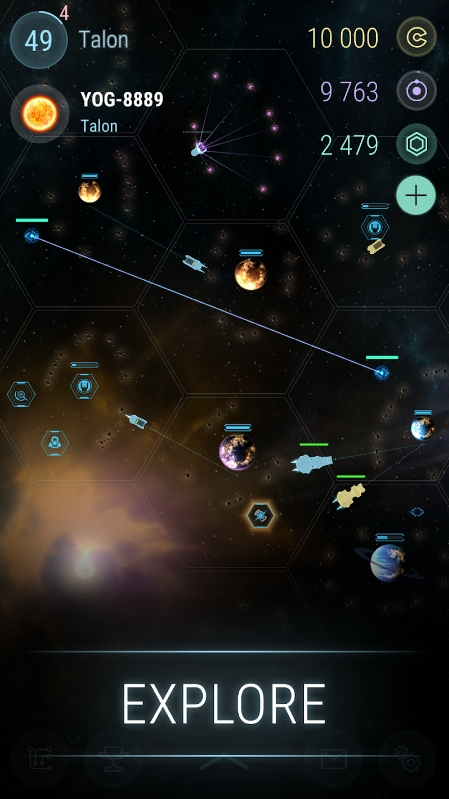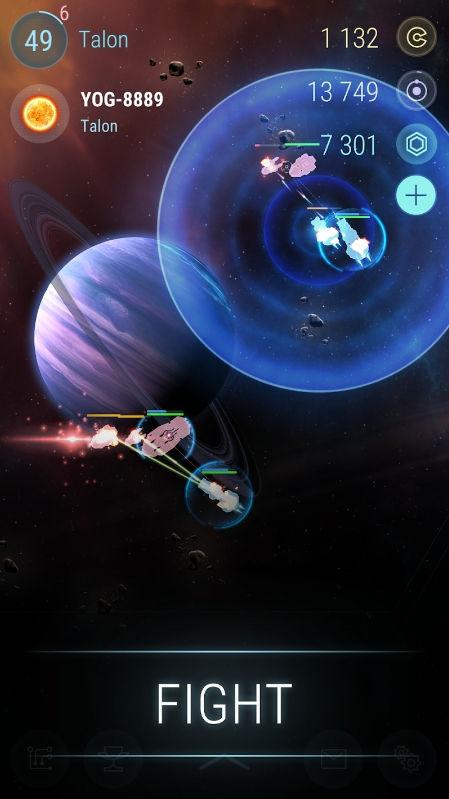 Auralux
If you're not a fan of fast-paced strategies that always keep you at the edge of your seat, this one is for you. It gives you a slow yet addictive experience of floating through space and fighting here and there. The game has minimalistic graphics and ambient music that adds up to the exp.
The mechanics are easy to learn, so even if you're a newbie you'll quickly figure it out. And although it ads require you to think strategically, it's not the main goal. The game is here to help you relax and a have good time in space.
It covers over 150 unique lvls, so you won't get bored here. All of these are different, and there are tons of twists that add a fresh feel to the exp. You can even sync the game to your smart TV to enjoy the graphics on a bigger screen.
There's also a multiplayer mode, so you can battle it with other users from all over the world. New locations and maps get added every day, so you can explore black holes, stars, supernovas, and all that.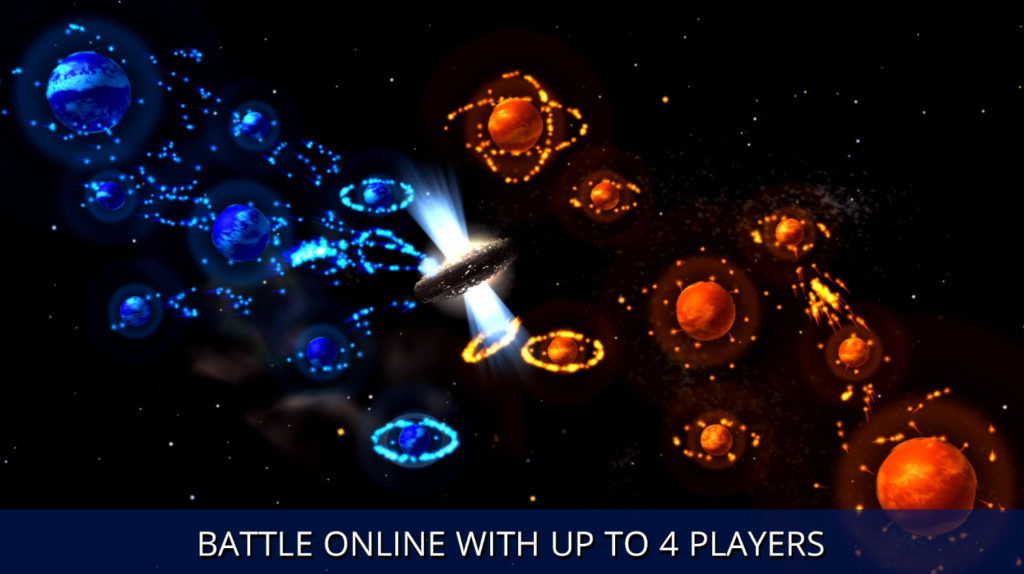 Galaxy Reavers-Space RTS
Galaxy Reavers-Space RTS is a unique and exciting multiplayer real-time strategy game. The cosmic age has arrived. Humanity began to create new planets in space. Become the leader of the planet and lead your power to victory.
Here you can:
take part in epic galactic battles with thousands of players from around the world
fight enemies
build your space base
create an invulnerable star fleet
conquer new planets
bring your tactical skills to a new level
The game is constantly changing and puts players in new conditions. Should you use powerful guns now or leave for later? Does it make sense to ram an enemy when your ship is already burning? Such gameplay situations are full of dynamics. On the screen, there is something that requires attention but does not tire.
Join the fight with friends and allies in a massive online battle. Conquer new territories. Consider building ships of the enemy. Develop strategies of attack, defense, and counterattack.
Make strategic decisions and select the right characteristics of the ships. Thus, they supplement each other favorably.
Immeasurable space map and countless planets. Each planet is important for the development of the camp. Conquer and defend them from enemy attacks. Expand the boundaries of your camp. Do not stop there.
Fight along with thousands of camp allies in galactic battles. Show your strength in battles. Prove that you are the greatest warlord and conqueror in the multiplayer strategy.
Cooperation and unity is the foundation on which the camp rests. Chat with thousands of allies around the world. Only with them can you come to victory.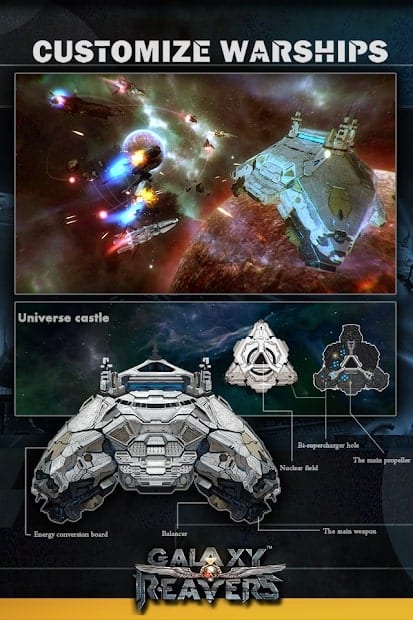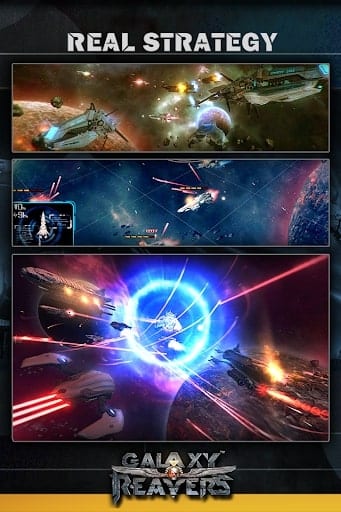 Mars 2055
Burningthumb Studios made a really engaging entry in this game genre because they have managed to create an atmosphere that really allows players to imagine what must have happened on Mars.
The essence of the game is pure: you go into the game and start looking for answers, exploring the territory of a planet that is probably, as far as you can tell, Mars. An uncomplicated game for the broadest range of users, nothing too perplexing, only an ingenious idea.
This app has options such as:
open sandbox levels
sci-fi 3D graphics
simple movement mechanics and gameplay interactions
A separate mention deserves the rich design from the developers of the Martian landscape in its desert colors.
It is important to note the fact that at the beginning of the game, the user will be offered various prompts in order to start moving and take the first steps toward exploring the space.
Many players note that the app creates a very tense atmosphere, which only adds to the desire to play and continue to examine unknown spaces.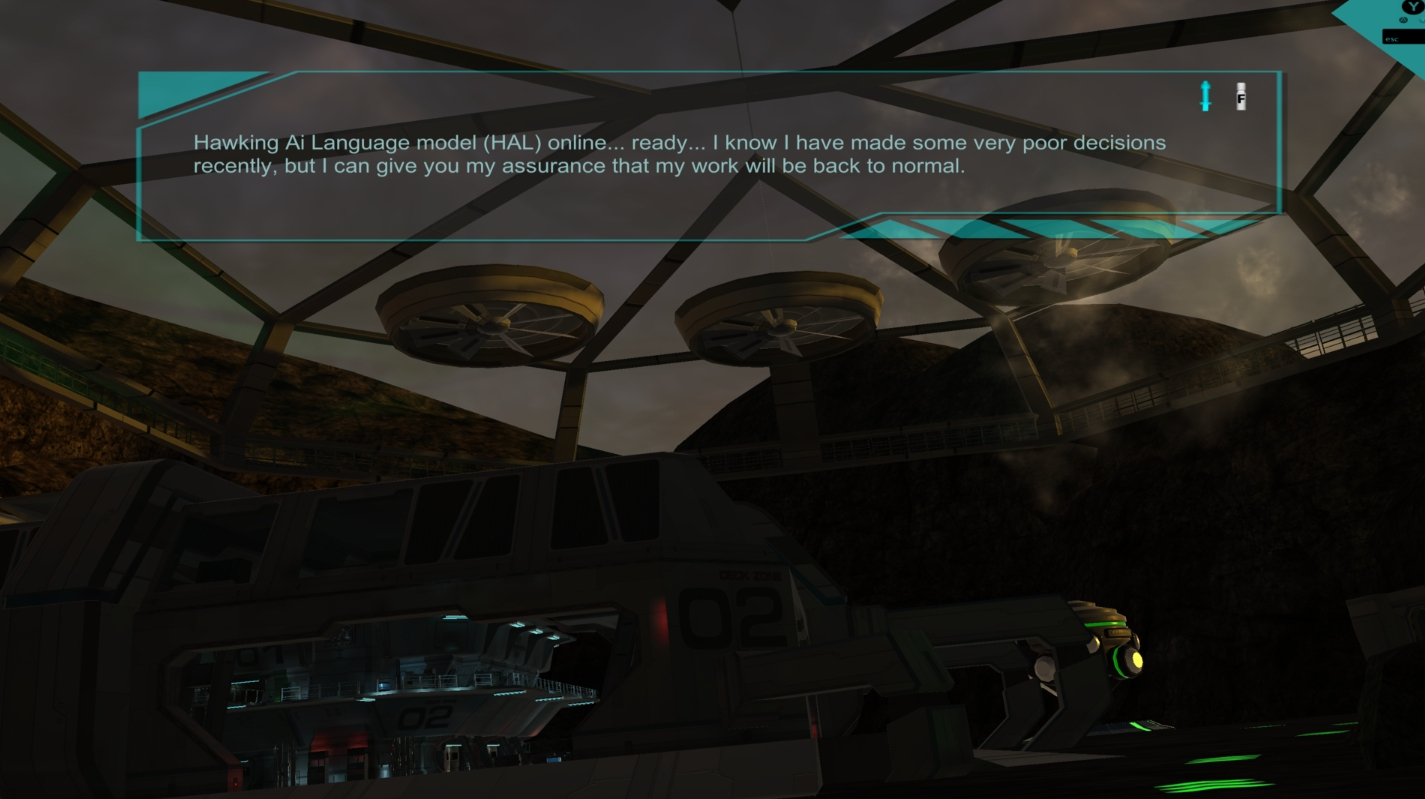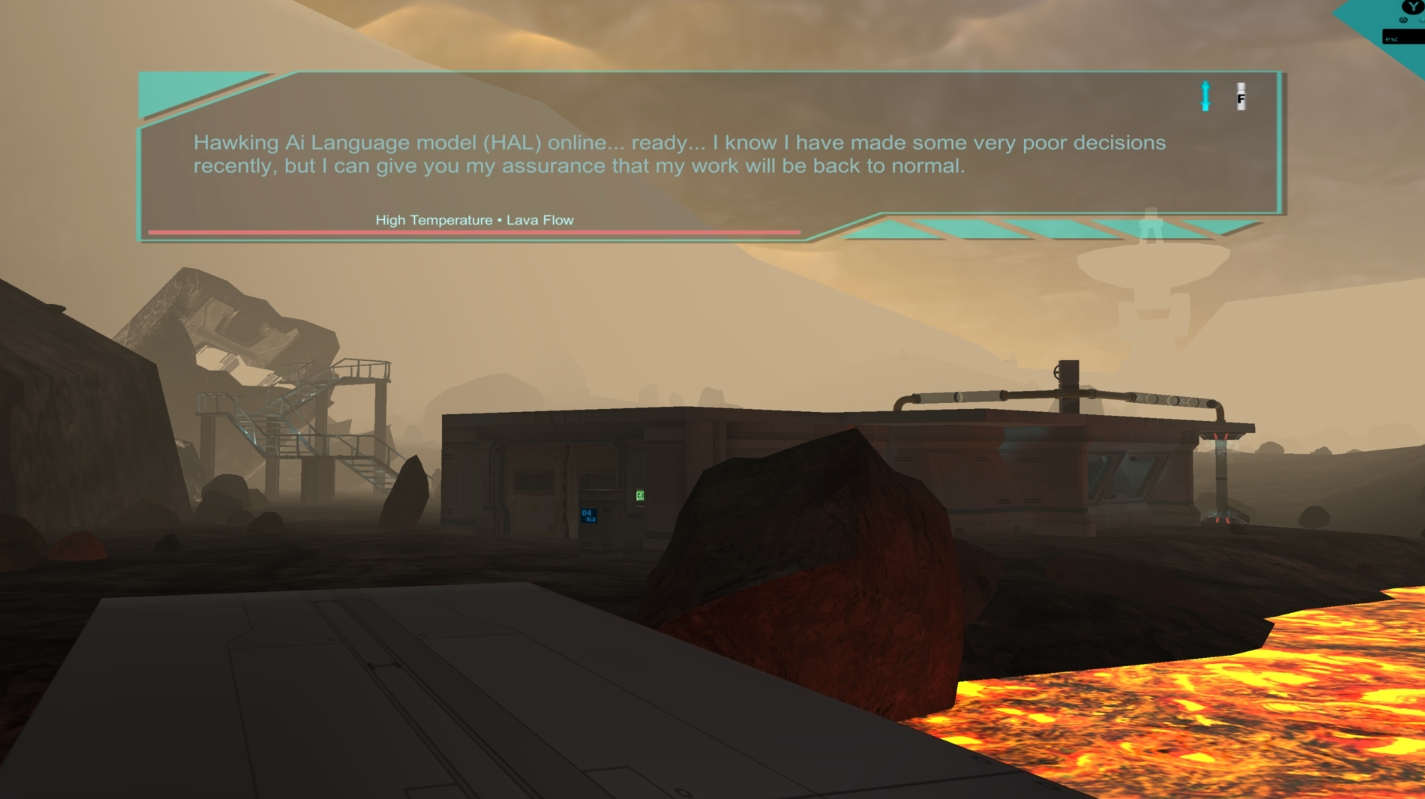 Check also: 14 Best Kingdom Building Games
Fractal Space
Would you ever like to play a really exciting brain game, with a sophisticated story and first-person gameplay? Fractal Space has a huge number of in-game capabilities that only delight the eye. Can you get through this game? Everything depends only on your ability to think.
This utility has such features as:
using a tool such as a Taser, which allows you to perform various actions with switches at a distance
possibility of management of a reactive satchel that allows moving freely in space
variability in the choice of a large number of colors (even up to 15 shades) in an asset at a taser
the worked plot which is under construction around the finding of the lost records and documents lifting the veil of secrecy of your emergence at the station
compatibility with such devices as the gamepad, significantly simplifying the management process
Thus, it is the app really deserves your attention and is worth it spending one hour of time.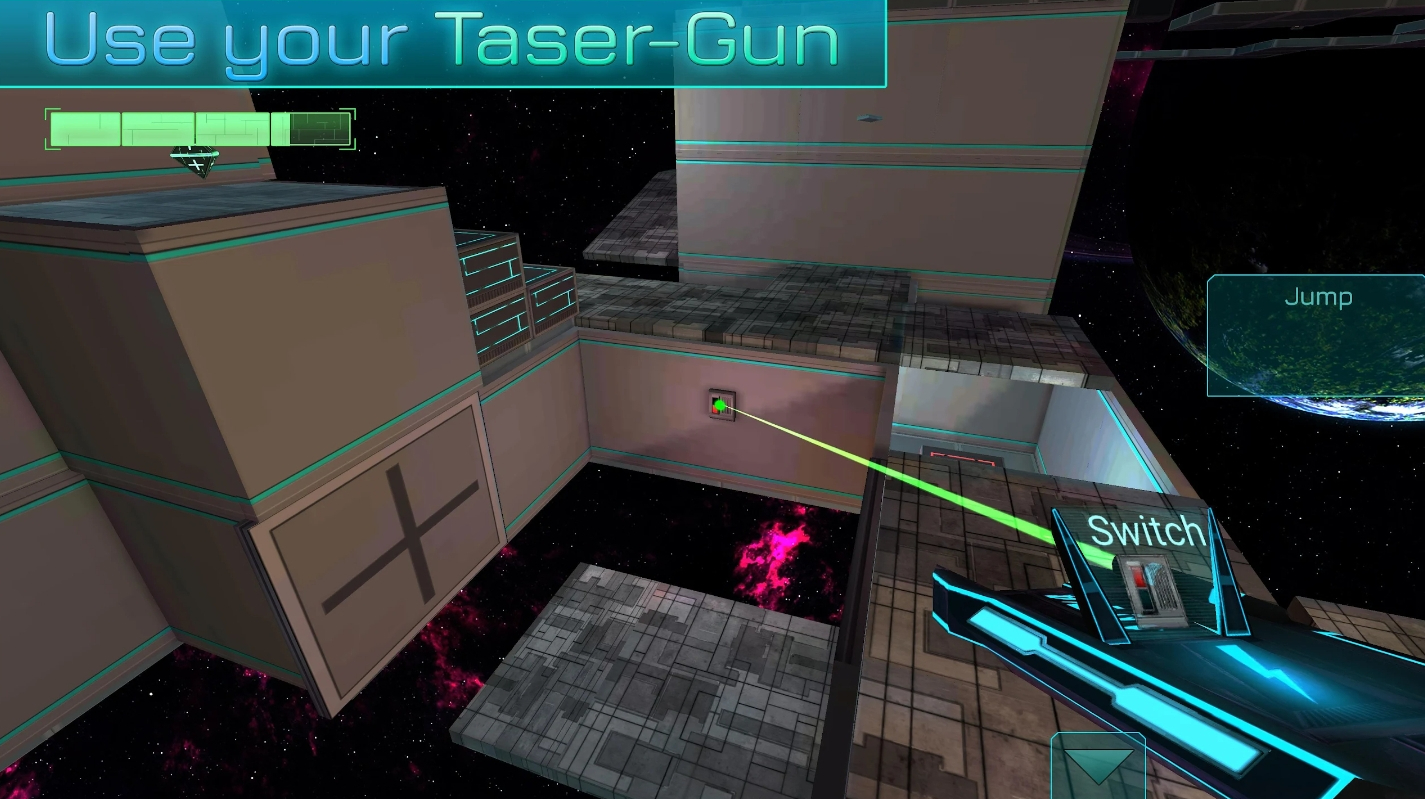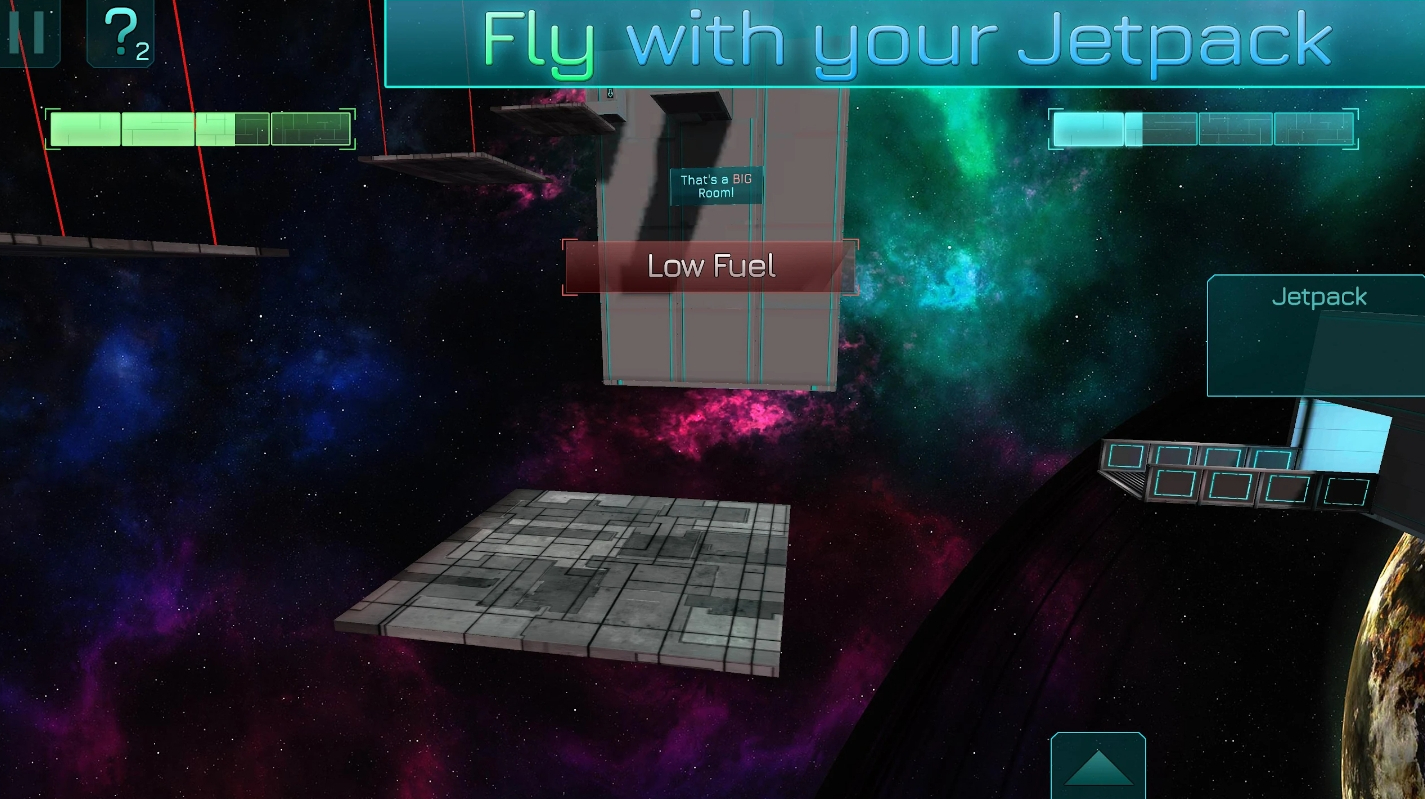 Celestial Fleet
Celestial Fleet is a life simulation game where players fight on an alien planet. Improve your buildings, unlock, and explore technology, train troops, and collect resources. The more you develop your base, the more opportunities you have in exploring the planet!
Game features:
Fight, chat, and interact with players from around the world. The game has the ability to instantly transfer.
A strategy with great potential and exciting challenges. Create your own base, train a high-tech army, and conquer the planets.
Strong alliances. Join or create your own alliance. Fight with people from all over the world. Lead your teams. Fight against enemies and rob the fallen!
An exciting battle system between players. Do you like the battle for an alliance, for control of the planet, or for yourself? Choose your path.
Use futuristic weapons. You can choose laser guns, energy weapons, robots, and even ancient technologies.
The game has a unique ability to customize ships. You can change the appearance of the ship, make some improvements, or add extra features.
The confrontation between the planets looks and sounds perfect. Epic explosions go with any clarification of relations in this strategy about space. Also, you can use a system of ship upgrades and enjoy spectacular cosmic landscapes.
This game will appeal to experienced players. However, beginners who want to try something new can play this game too.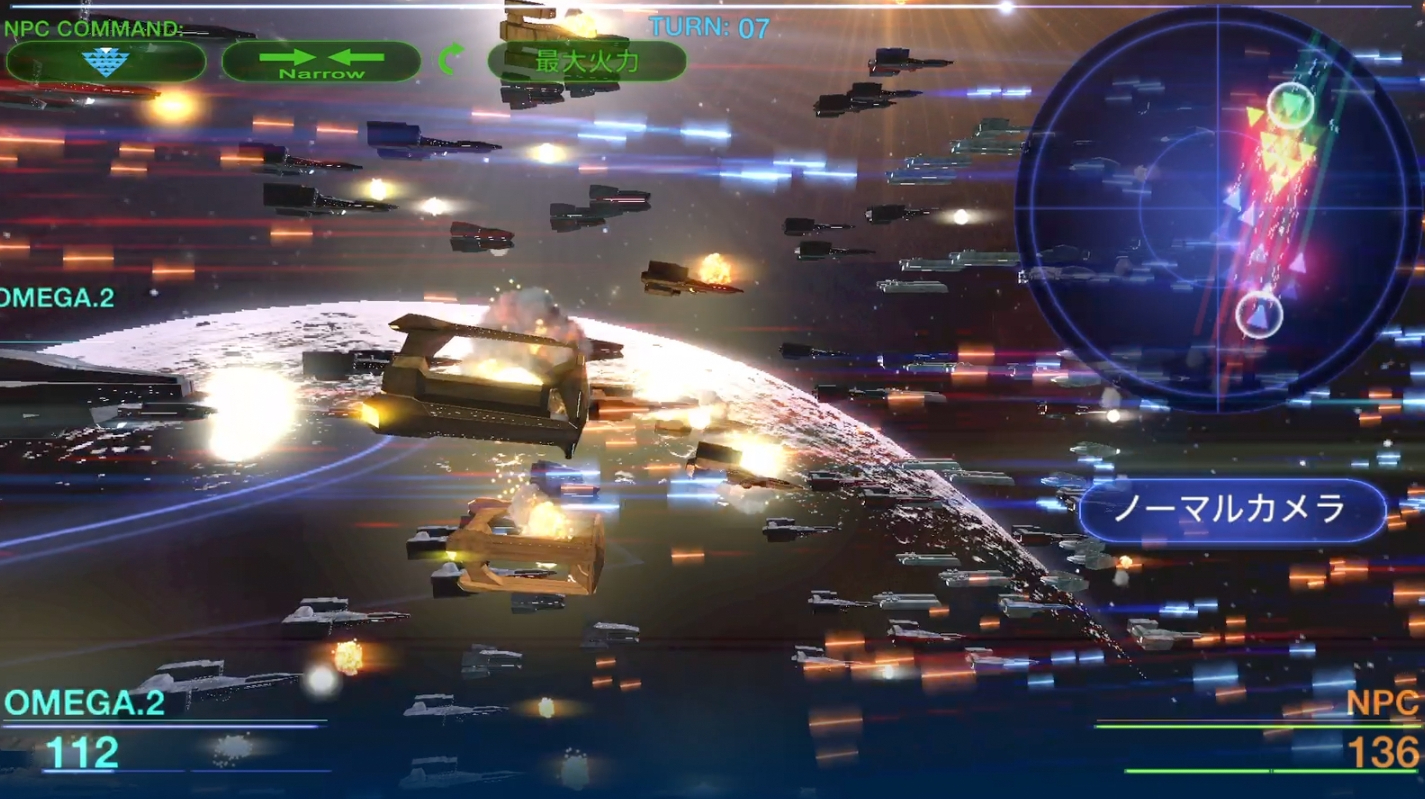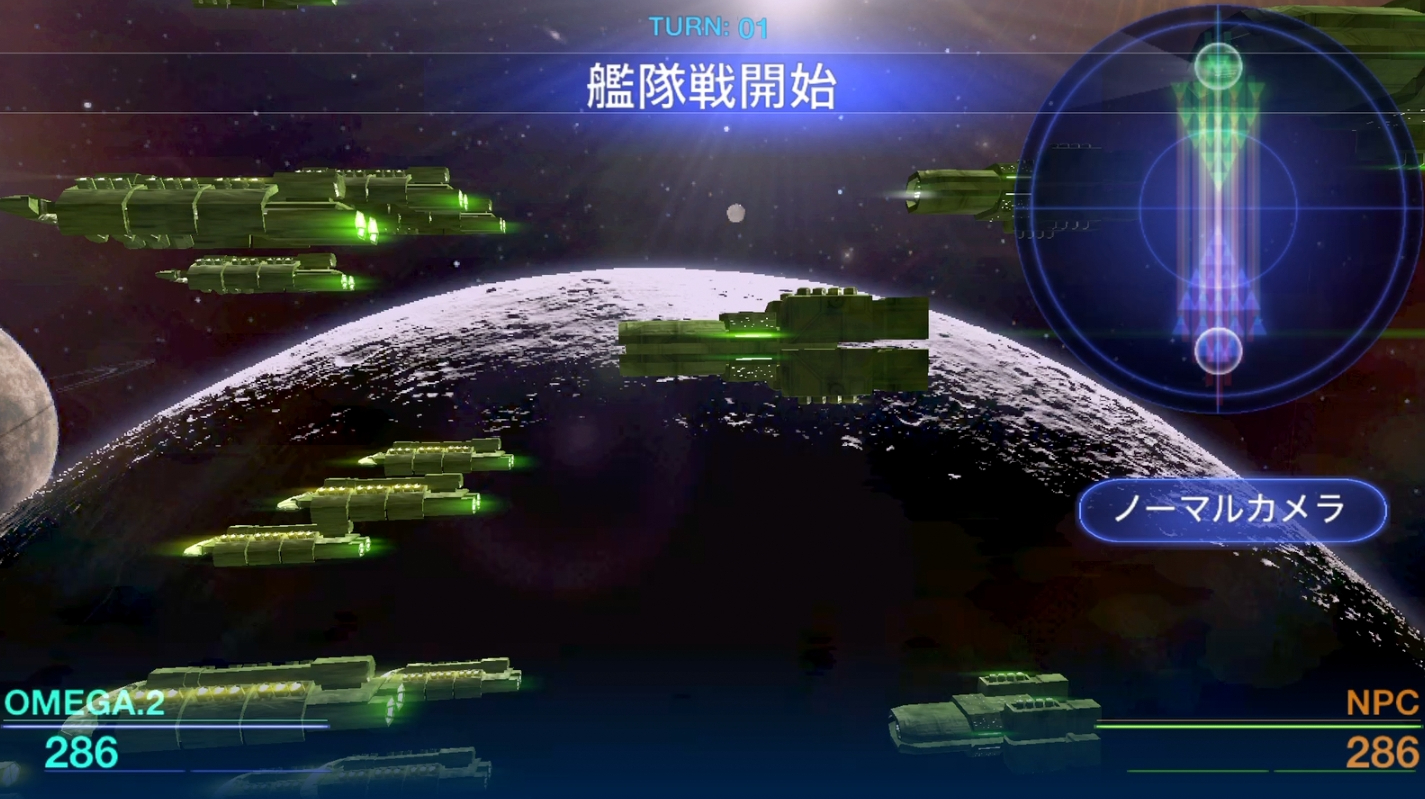 ASTROKINGS
ASTROKINGS is a large-scale real-time strategy. Here you get directly to the center of events. You have to manage the forces of your fleet, fighting with hostile races.
The developers of ASTROKINGS made the game as convenient as possible. An incredible number of players are registered in this game. Here you can create your own alliances and lead them. You have to capture space bases and develop them.
Here you will be constantly threatened by powerful enemies. You will need to find and colonize new planets, build military bases and spacecraft.
You have to create life on a new planet. Also, you have to develop your fleet and defense, as well as get useful resources.
Each space battle has its own unique and unique result. This is facilitated by the diversity in the characteristics and parameters of wars.
single and multiplayer battles in the Galaxy
beautiful and user-friendly interface that will give you an amazing experience
a balance between warships and planetary defense
gather a fleet of 100 unique ships with their unique fighting style
control your ships using hundreds of different strategies, special skills, and abilities
protection of weak players
get experience in the arena, fight with other players in weekly tournaments
many completely different races
improve your fleet with many features
research of new technologies
go through hundreds of tasks, paving your way through the entire fascinating storyline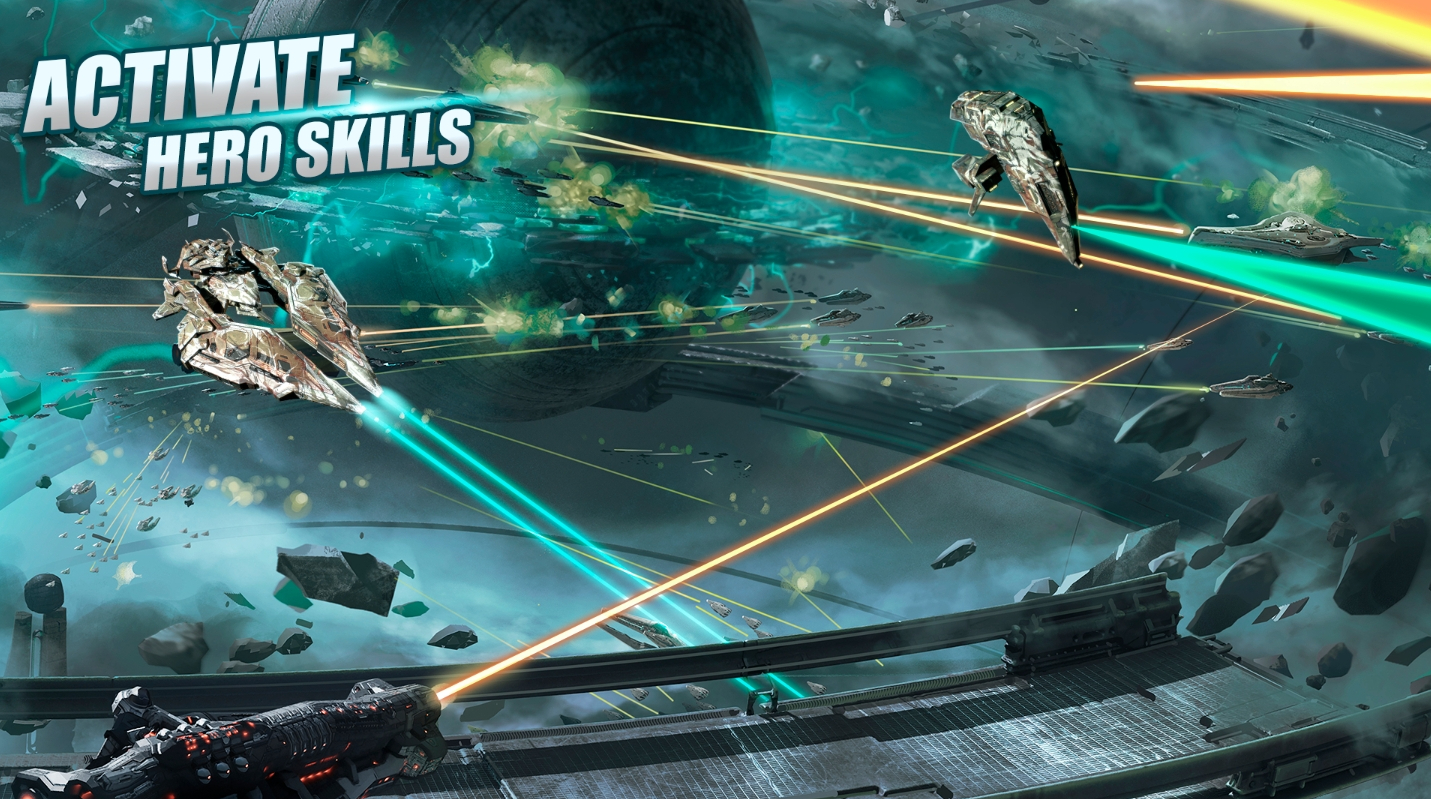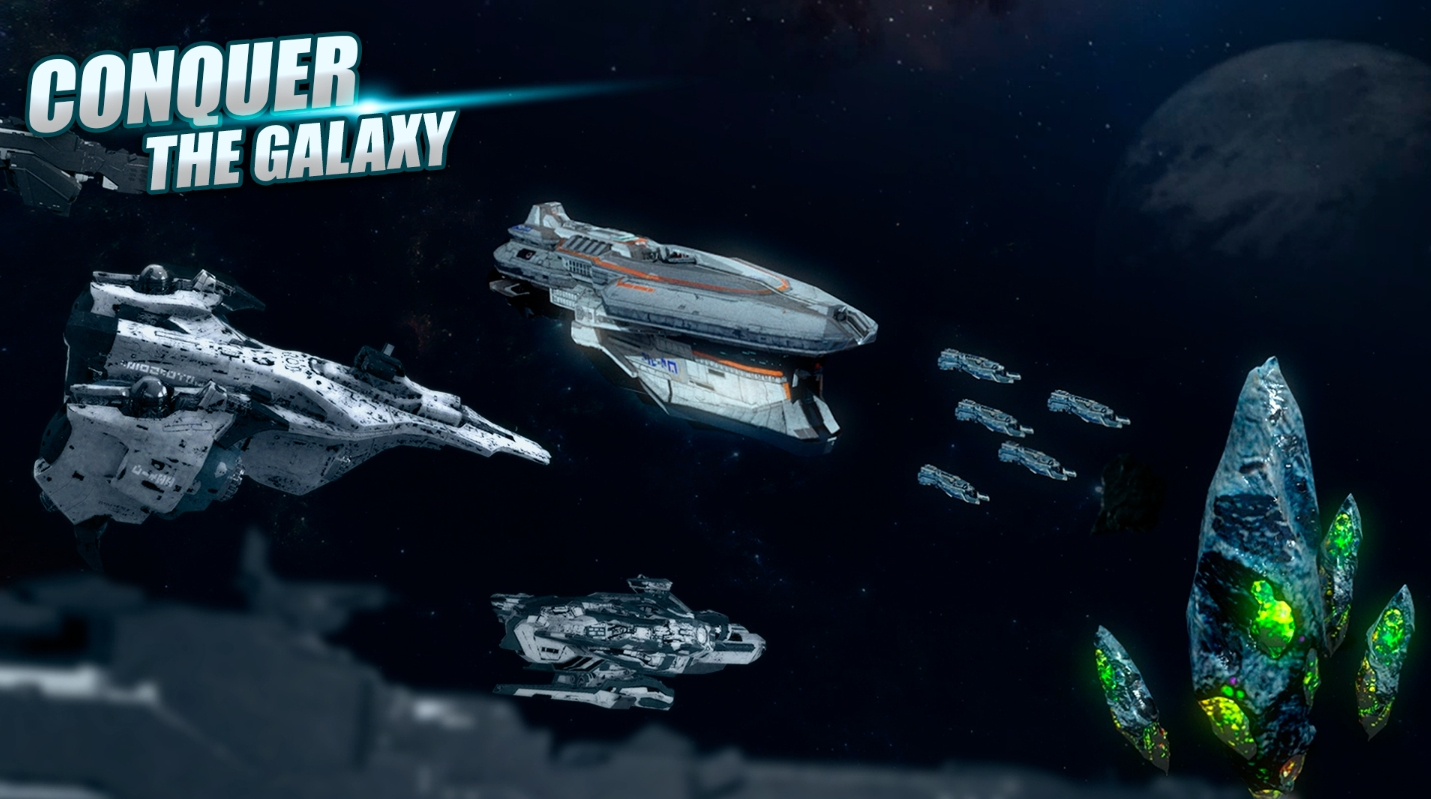 Astral Runners: Tap Until Mars
Astral Runners: Tap Until Mars- this is a mobile game, thanks to which you will be able to test your speed, as well as the ability to develop tactics. Here you will find more than half a thousand exciting levels that are based on overcoming outer space and fighting alien monsters.
This game has two modes, differing in the main goals and objectives, as well as in complexity:
Simple mode (here the speed of your character will increase gradually, and also, the fight against alien monsters will occur no more than once every twenty seconds. Here you will collect game coins and try to stay alive as long as possible)
Hard mode (this mode is for real pros, because your speed will be insanely fast, and the fight against alien monsters can occur simultaneously with the appearance of obstacles in the form of asteroids, from which you will need to dodge. As for the game coins, there will be fewer of them here, and it will become much more difficult to collect them).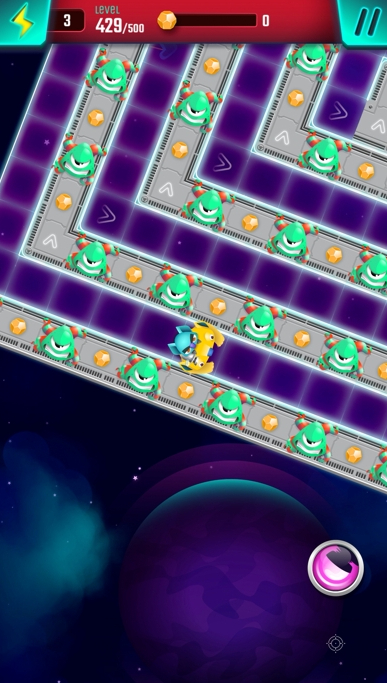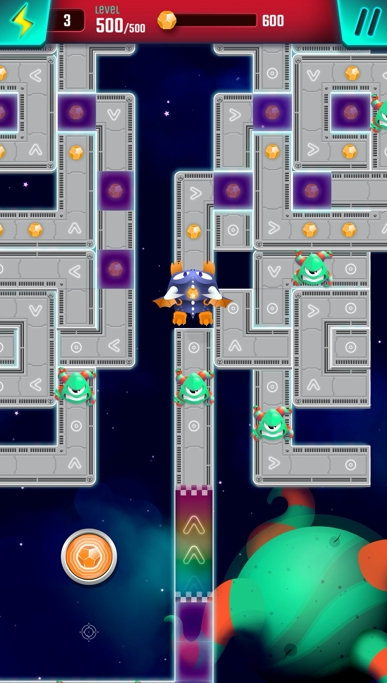 Clash of Stars
It's a sci-fi strategy that lets you become a commander of a space fleet. You'll get to dive into an epic galaxy journey exploring the universe and fighting with rivals along the way. There's always a chance for you to get attacked here, so don't get to distracted by stunning graphics.
But the coolest aspect of this one is the act that there are no permanent friends or enemies here. Everything is constantly changing, so there's zero chance for you to get bored. Of course, you can form alliances and all that but don't expect them to last too long.
In case you're a newbie to the genre, there's a special mode to let you get used to it. You'll see the wide universe from a small zone and meet multiple challenges to get you ready for a battle. You'll start from scratch, as always, and boost your gear and fleet with time.
Speaking of the fleet, the game covers tons of spaceships of all kin, so there's smth for everyone. You can improve all of the m by adding new gear or layers of protection. And make sure to work on your strategy, it's a key to success here.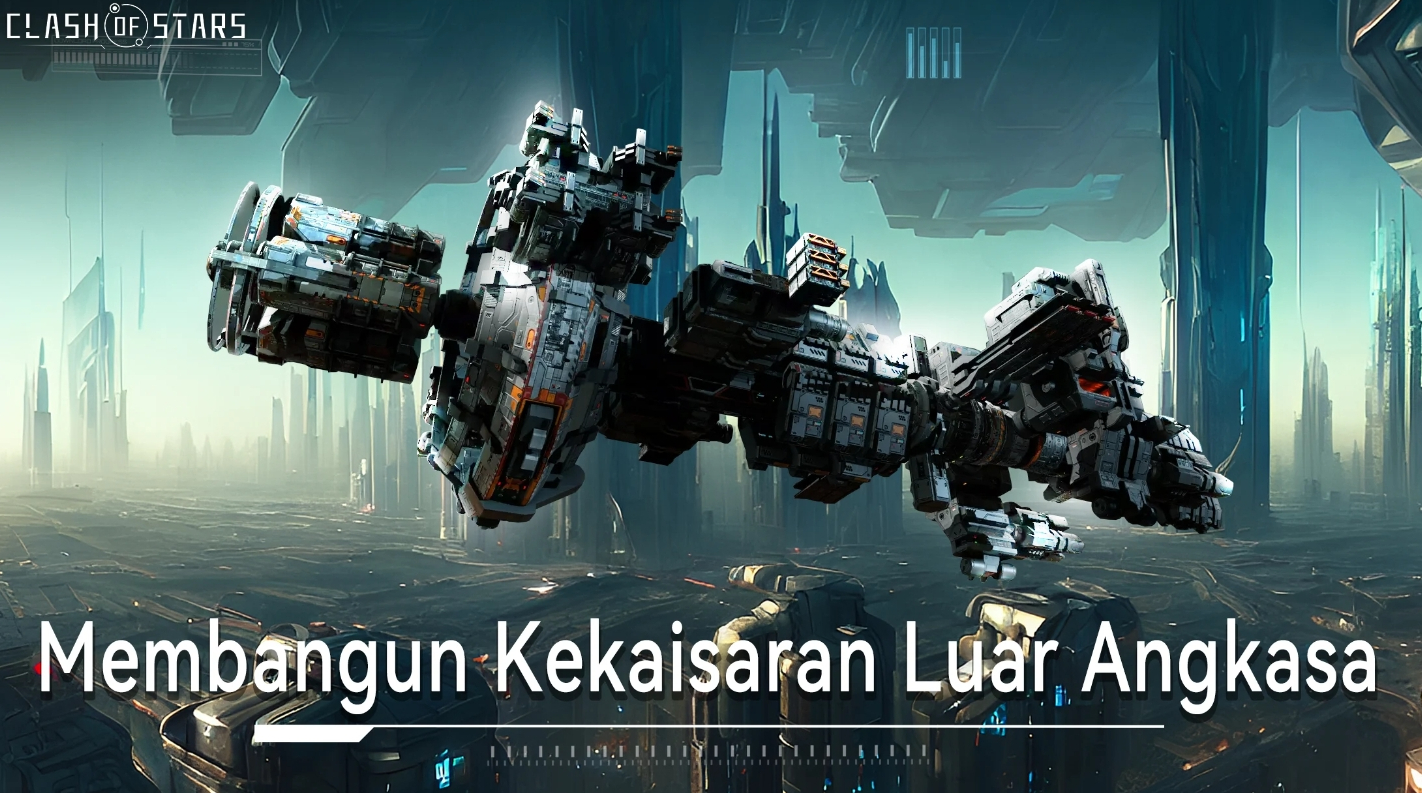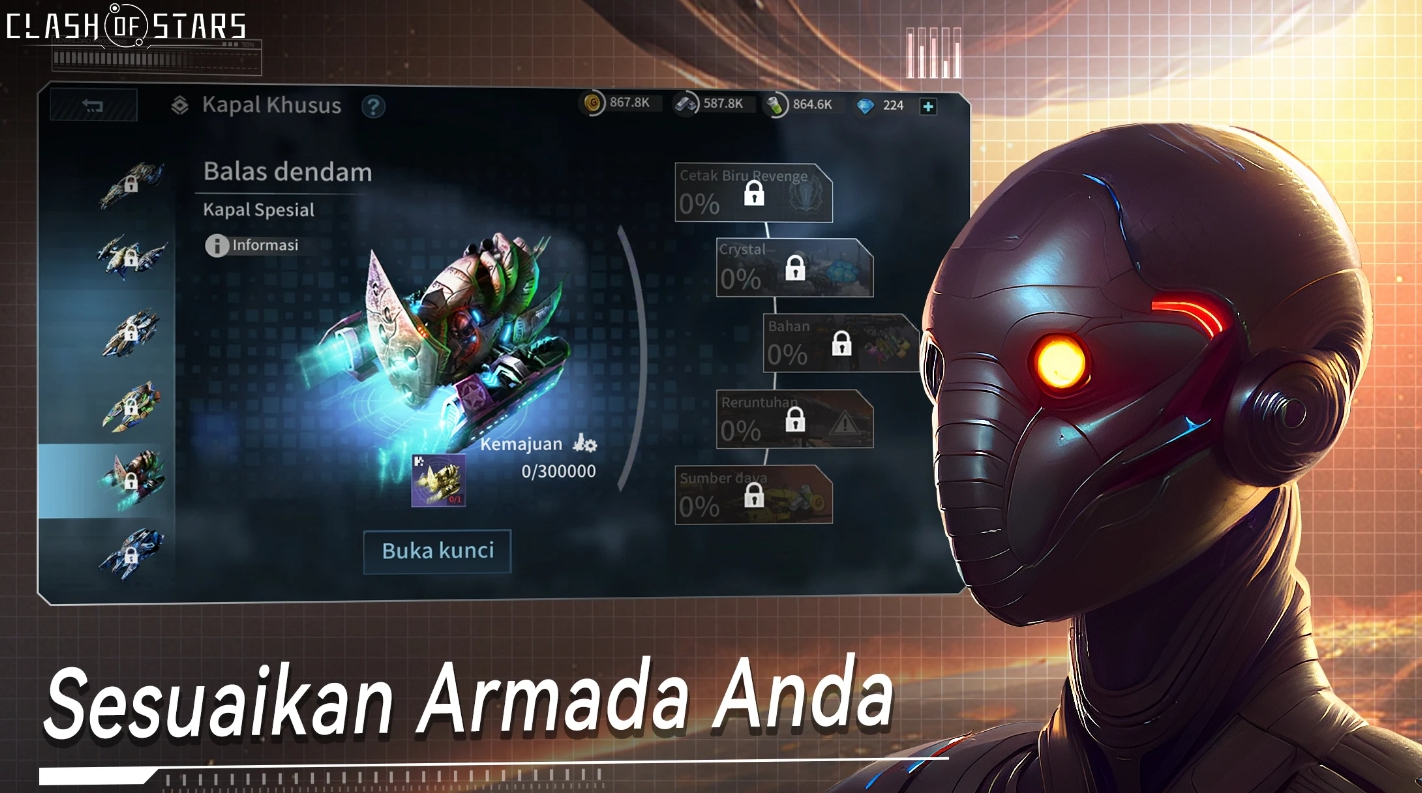 Xterium
This one is a little different in concept. Although it does include battles, it's not the main point at all. This game lets you build your own space empire. You'll start from a small ship and station that will grow into a full-on space city.
It's a full-on space sim where you'll need to think strategically to use your resources in a smart way. You'll be able to explore the universe, build your own ships and stations and conquer the galaxy to expand your empire. As you do that, you'll find new technologies and people that can help you grow faster.
Make sure to form alliances and trade the goods you find with other users. That's right, there's a multiplayer mode that lets you interact with others across the globe. The app's active audience is m massive, so you'll never be alone here.
There are over 20 combat units for you to use and tons of gear and techs, too. Plus, there are tons of events and special tournaments for you to join. These can bring you boosters, power, money, and valuable connections.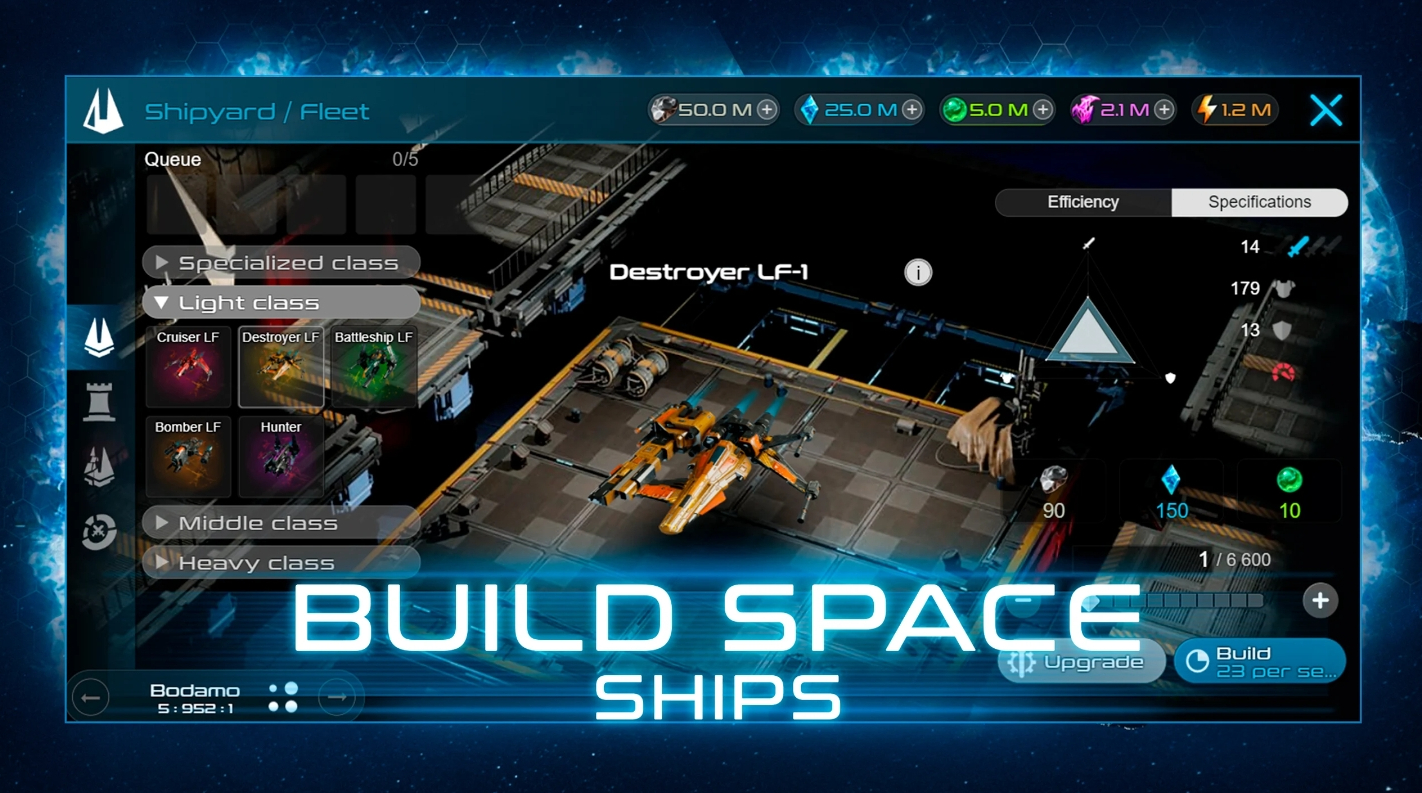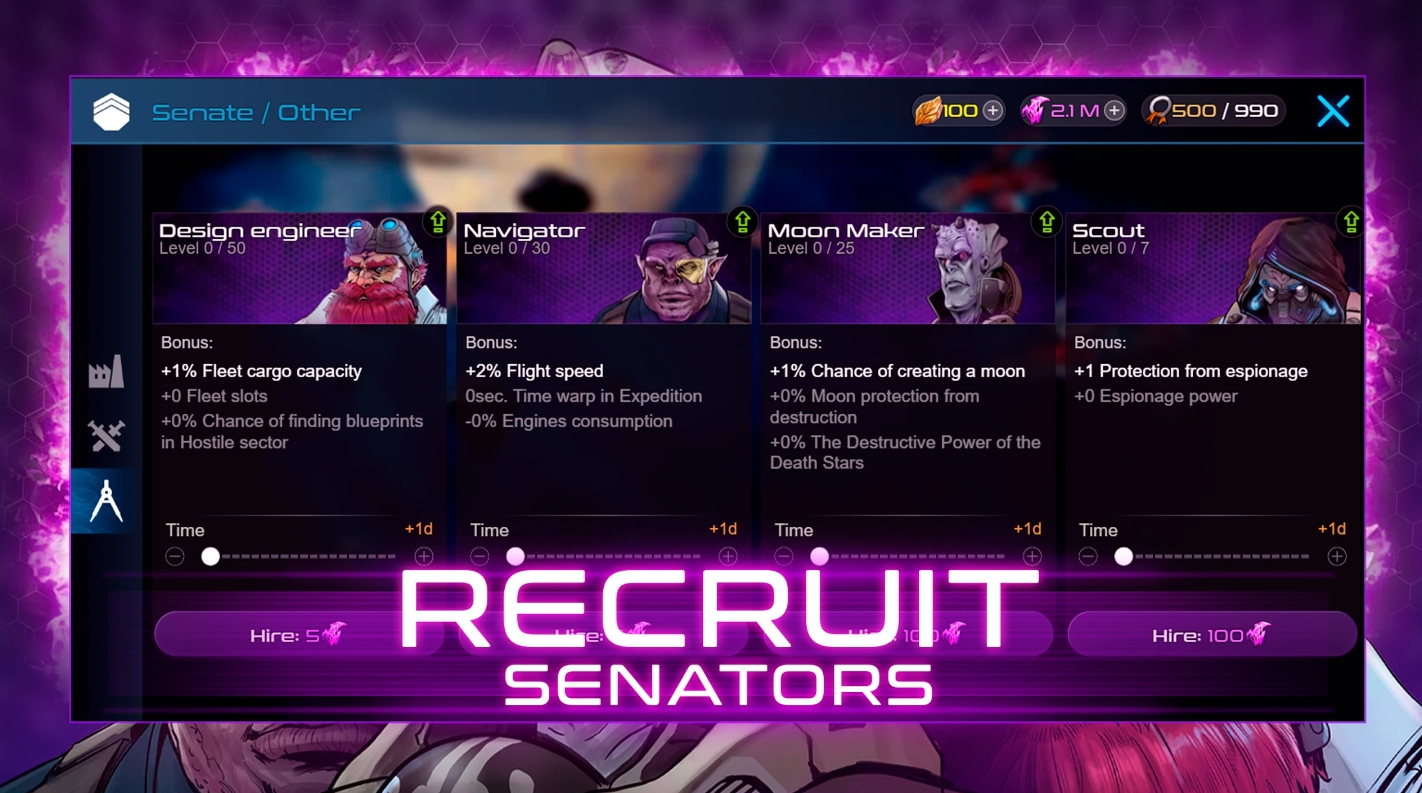 You may also check: 11 Best Games Like Heros of Might and Magic (HoMM)
Infinite Galaxy
Lastly, here's a game that lets you enjoy good-old space combat. It comes with a vast space map for you to explore. It's filled with stars, black holes, and of course, planets. That's right, you'll be able to explore diverse planets with unique habitats and techs here.
Plus, there's an enormous fleet of options you could try. Of course, you'll need to start small, but as you rank up you'll get to unlock tons of stuff to elevate your exp. And not only do all the spaceships have unique perks, but you can modify them to match your needs.
There are over 30 ships for now, and the modification options are practically endless. You'll also get to hire people for your space fleet. You'll get to upgrade every one of them via training and new gear, too. Then, you'll come face to face with rivals and fight your way to glory.
Make sure to think about your strategy, as you'll get to stand against real users. Be smart, react first, and you'll get to beat stronger opponents. You won't have to pay to get into the winning position here, which is great.