Are you tired of never-ending sitting beside the computer screen, loads of day-to-day dealings, and lack of sports activity? Do you want to pump up your body and to get rid of excruciating backache? Do resistance band training at home.
Resistance band training doesn't imply the use of expensive and heavy exercise machines, only resistance bands of diverse kinds chosen according to your preferences and purposes. This kind of sport includes not only aerobic but also strength training.
So, you will lose weight and gain muscle tone without draining exercises with a heavyweight in a gym. Power bands are also strongly recommended by physicians and widely used in rehabilitation programs to improve the work of the motor system and posture. The only thing you should know is the exercise technique, as in any other kind of sport.
This article will present the best apps for Android & iOS that will quickly upgrade your knowledge about resistance band training, possible variations of exercises for different muscle groups.
Resistance Bands Workouts by Fitify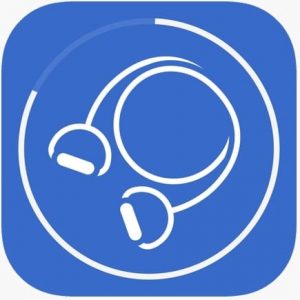 Resistance bands workouts by Fitify is a coaching app that provides 4 workout programs targeting different parts of the body. Each motion is accompanied by clear video demonstrations.
This app has an easy-to-navigate interface with customized functions that adapt any program to your level. If you are not satisfied with given workout sessions, you can follow your own program. To make it, you should group your favorite exercises and set the duration of the rest and exercises.
What makes it special is that it may be used in offline mode as well. So, should you go to the village or far from the city you will always have access to your training app.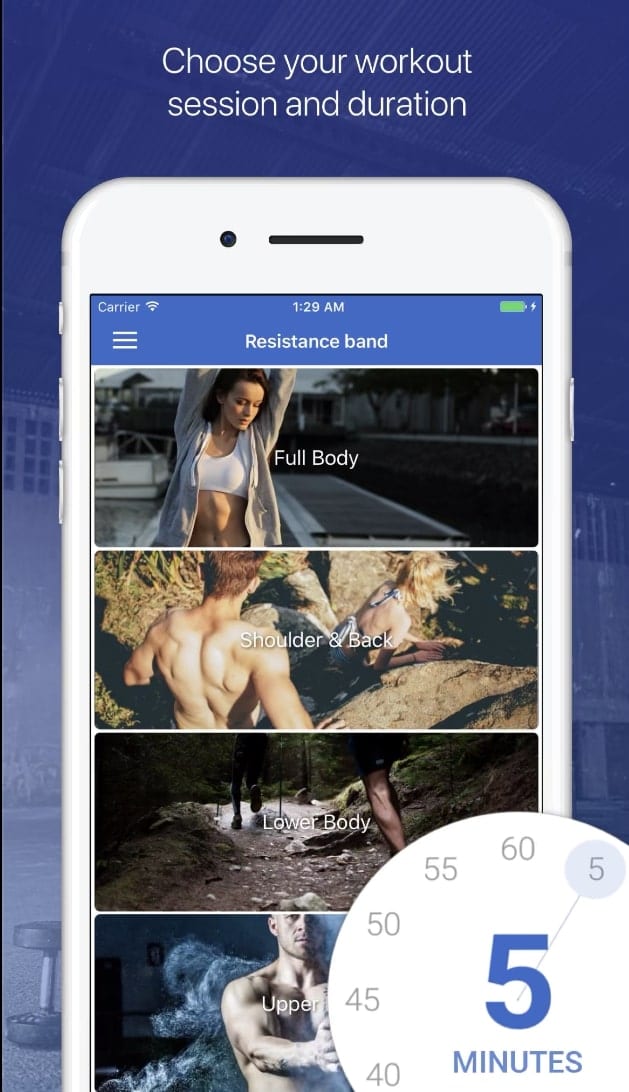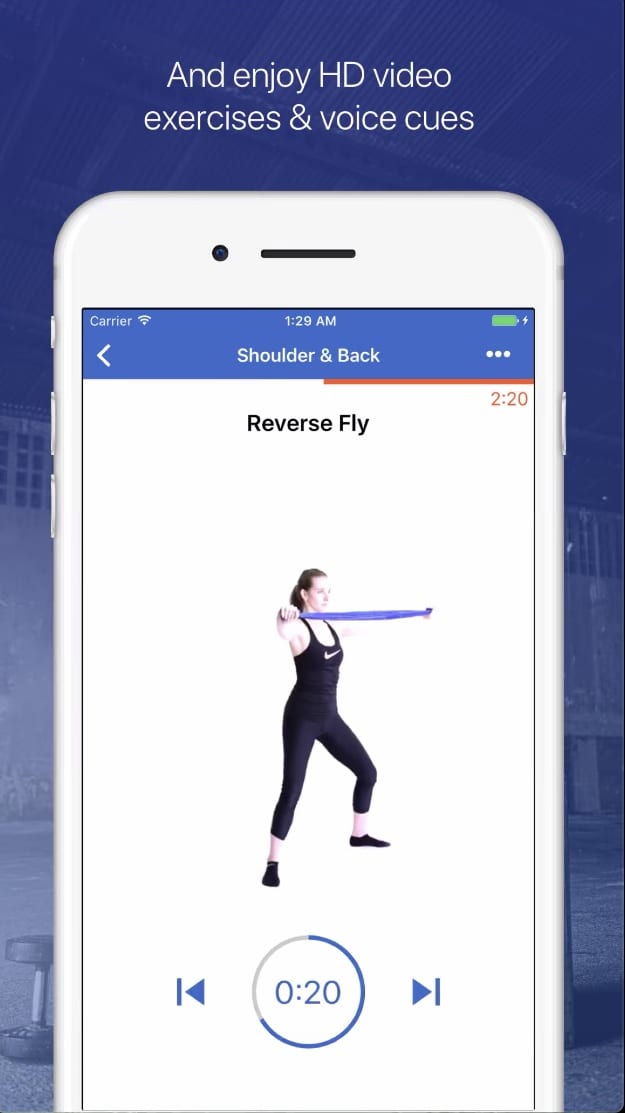 You may also like: 15 Best apps that pay you to walk
Resistance Band Exercises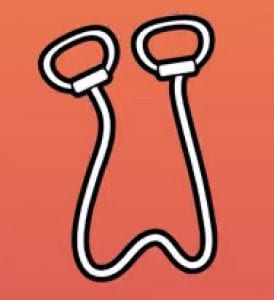 A convenient app, called Resistance Band Exercises, possesses an outstanding range of free workouts divided into groups according to targeted muscles. This app covers several kinds of resistance bands: loop bands, tube resistance bands. That is why this app will surely help you to select exercises performed with the tool you have.
While training you don't need to always control the time, the app will do it for you – the voice coach will signify the beginning and the ending of a set.
The system also counts the overall time, the number of workouts, and calories; thus, it is easy to monitor your progress. However, even providing perfectly formed programs, this app lacks free customized features and has some pay functions.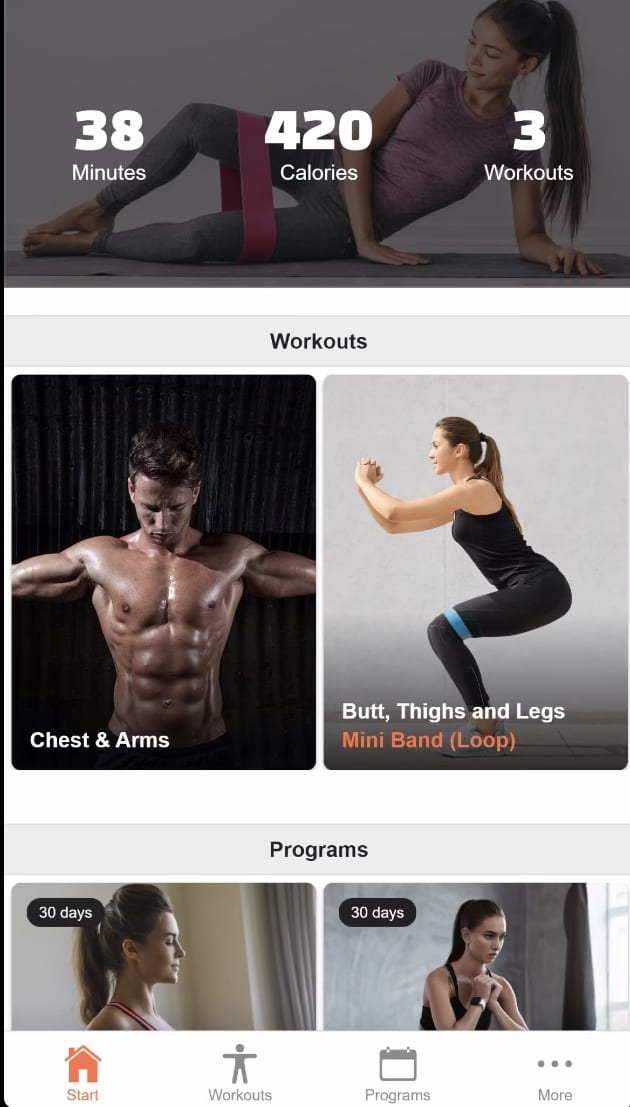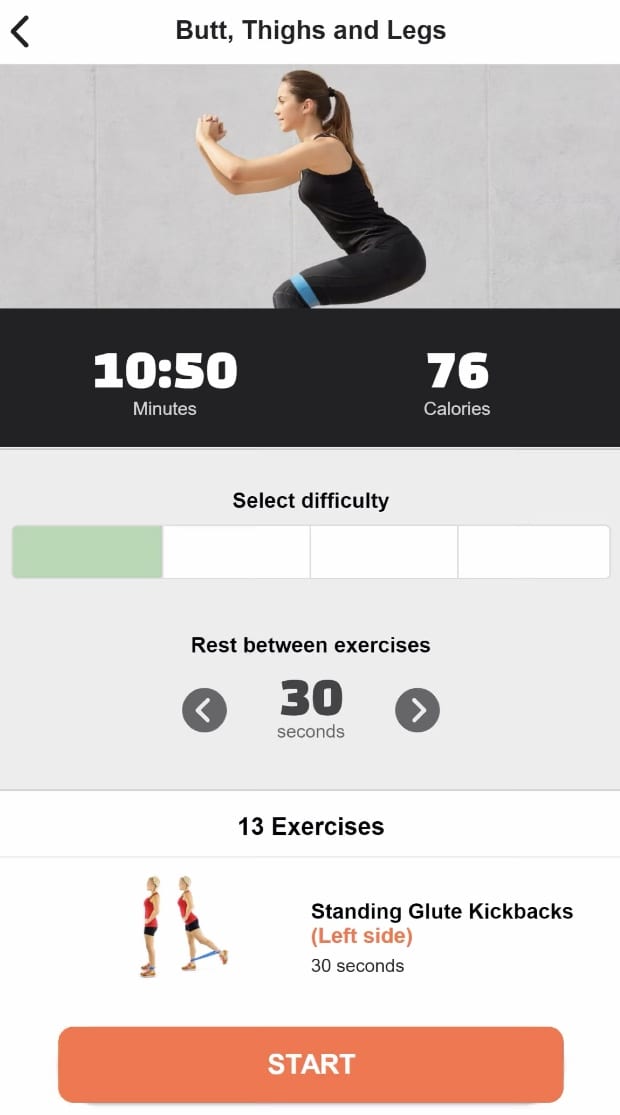 Resistance Band Workout Challenge – Strength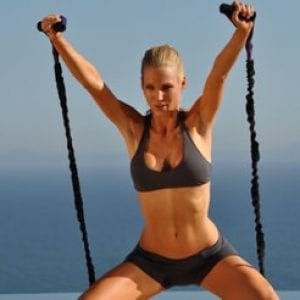 To stay fit at home, you can also try Resistance Band Workout Challenge. This app has a concise, but a quite useful array of exercises shown in illustrative pictures. You can select them in settings and choose a specific time period for each of them basing on your feelings and priorities.
You can also track your training progress and control the total time spent on sport during the last 7 days using the automatic calendar which graphically demonstrates your workouts. So, you get a kind of an incentive in competing with your previous results to improve your current performance in time and difficulty.
At the end of each training session, you may share your performance with your friends on any social network.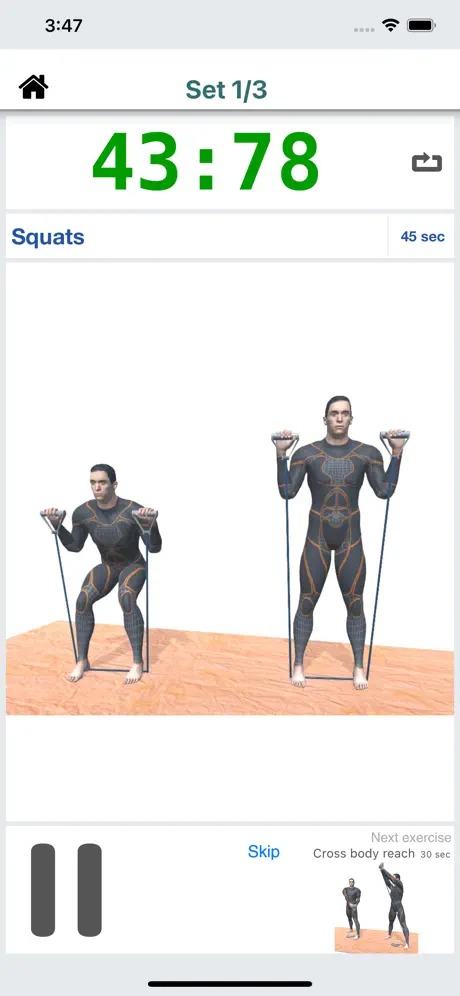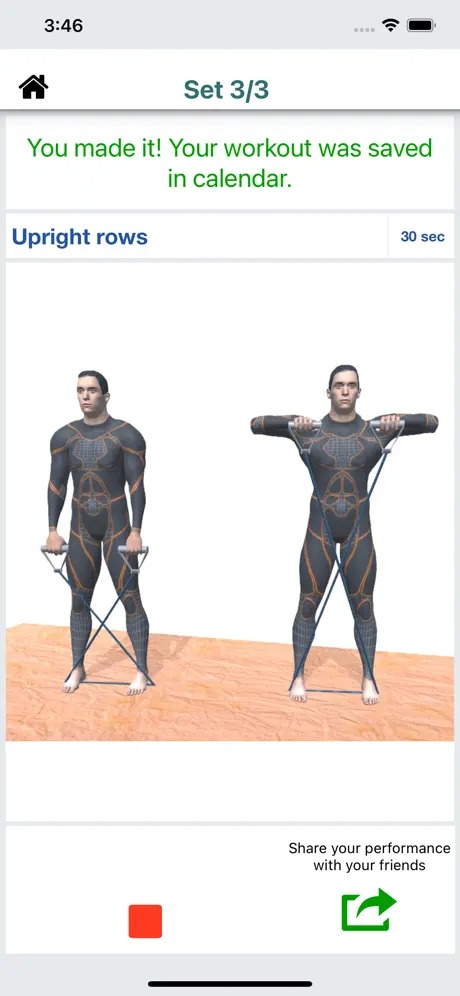 Resistance Band Training App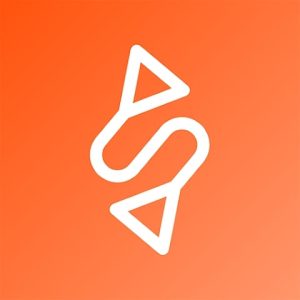 If you want a full-blown workout at home with the best results, use the Resistance Band Training App.
The app was developed in collaboration with physical fitness experts and is aimed at improving your physical fitness. You do not need to go to the gym to get great results in 30 days.
Training with an expander has a beneficial effect on the muscular corset of the whole body. Gradually the muscles become strong and elastic, and the posture is corrected.
The exercises contained in the app are ideal for users who want to lose weight without rigid diets and excessive physical exertion. Exercise at home and in the office, outdoors, and at the gym.
You will need the Resistance Band Training App and a good quality resistance band for a complete workout.
The app offers simple and straightforward exercises, so it is suitable for any age audience. There are practically no contraindications for training with the resistance band, as it is a gentle method.
There are 3 levels of difficulty: for beginners, intermediate, and advanced for serious exercises. Training with an expansion band gives your body flexibility and muscle strength. You will see significant changes in a few days after you start.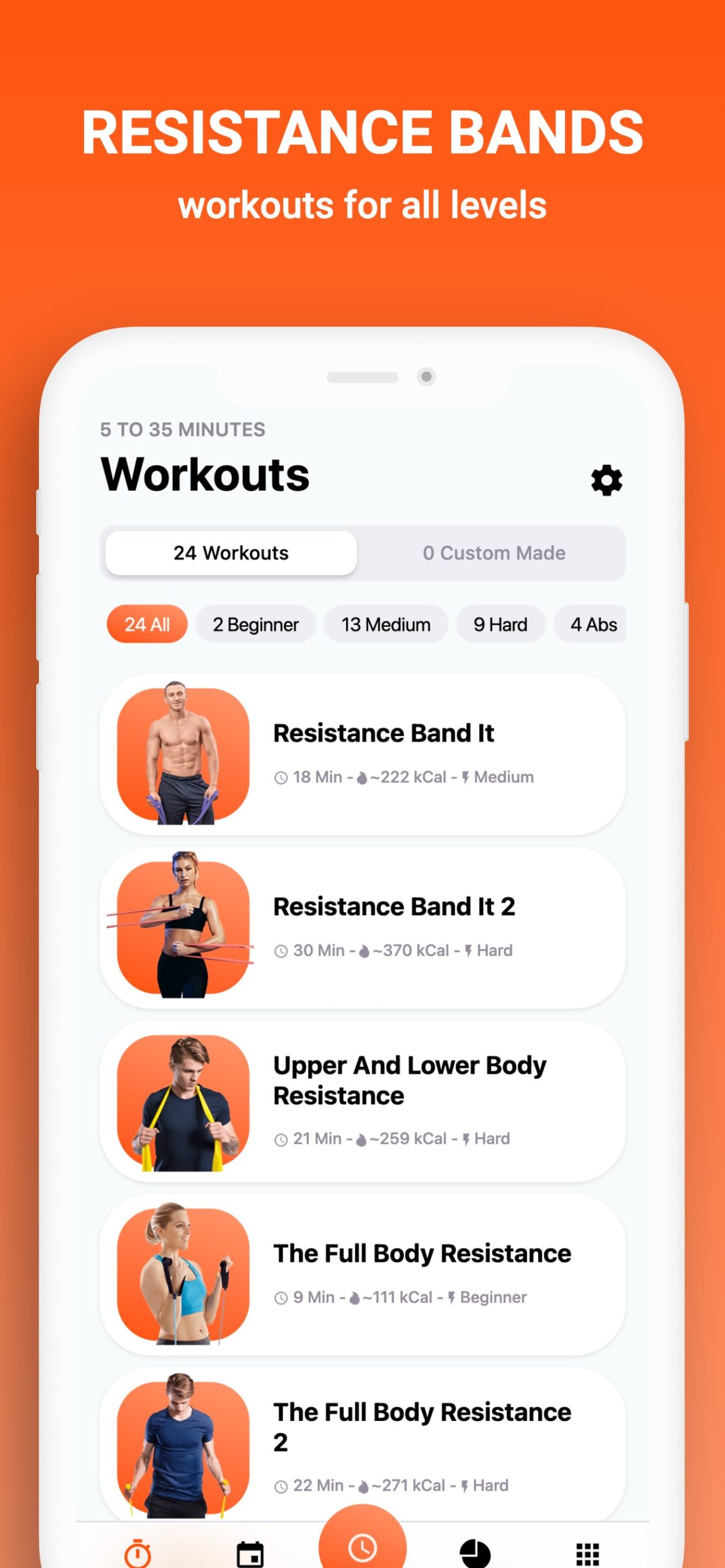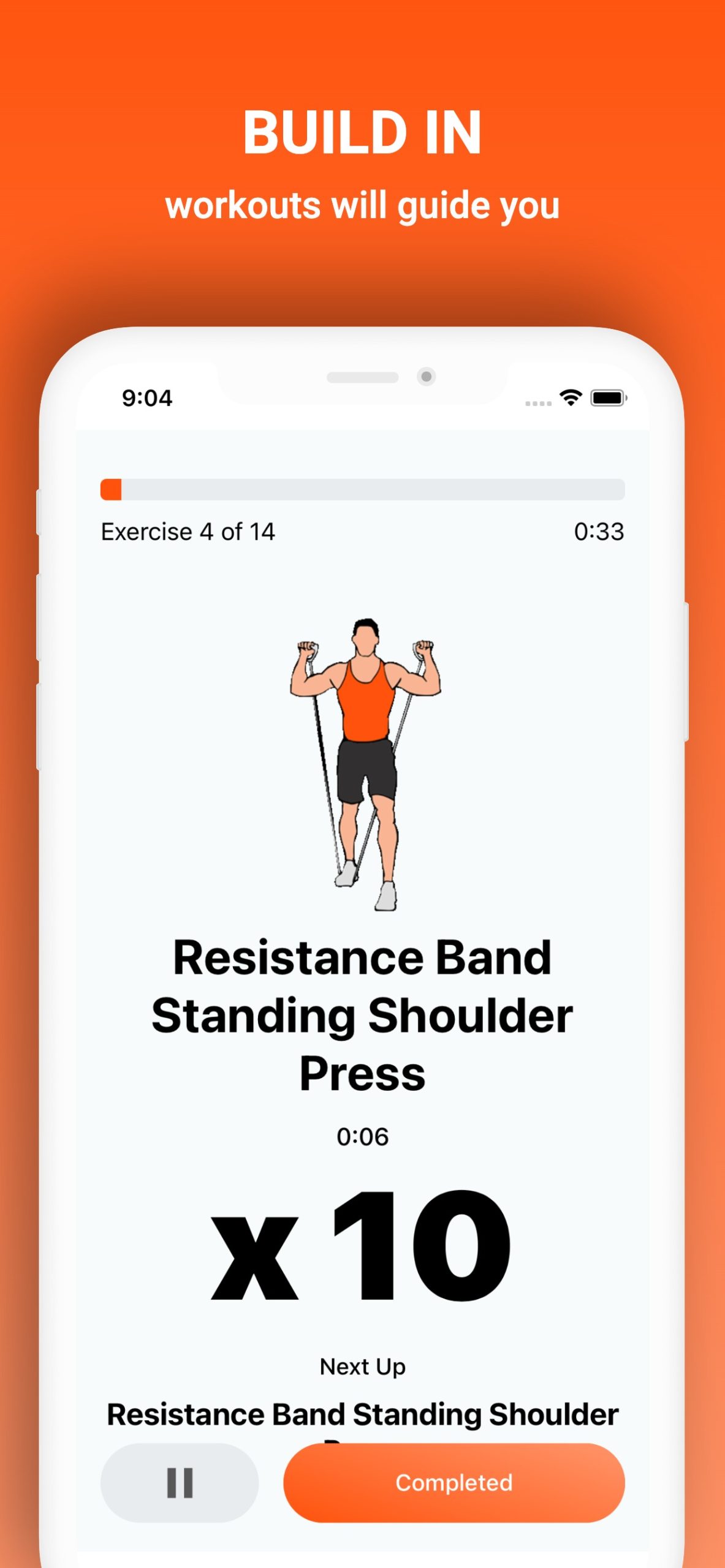 Virtual Trainer ResistanceBand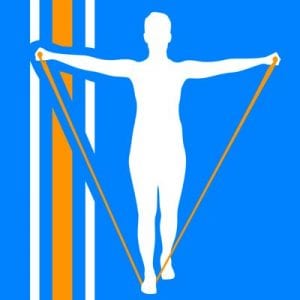 Virtual Trainer ResistanceBand is here to replace your personal trainer and help you to achieve the best results in bodybuilding. This customized platform contains 23 different exercises; each of them is presented in HD video.
You are to draw up your own programs to pave the way to your perfect body. Is it going to be for the upper body or your legs? It is you who will make a decision.
If you are a professional, you will admire the timer that supports different workout programs: Tabata, HIIT, and Circuit training. Play with all customized features to build up your unique challenge for the next day or ask to do it for you in another app mentioned in our article random workout generator apps.


Resistance Band Workout by GFT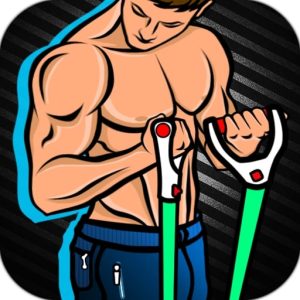 Resistance Band Workout by GFT is a portable fitness trainer that will help you create the most optimal course of exercise. The app is created by professionals, you can safely trust it and follow the advice.
The app allows you to achieve great results by spending a minimum amount of time. No long and complicated exercises. Exercise will bring you tangible benefits and pleasure.
You can easily exercise at home, in front of the TV. If you want, take your cell phone to the gym. Control your weight and lose weight without any problem.
The program is designed for a wide audience. Here you will find not only detailed descriptions of exercises but also practical tips for greater efficiency. You can see illustrations that clearly show you how to do the exercises correctly. Watch the videos and do your exercises again at your own pace and in your own comfort.
Fill out the questionnaire and get information about your BMI, and amount of body fat. Create a workout schedule that suits you best. Document your achievements so you can be aware of positive changes. Set goals and achieve them with Resistance Band Workout by GFT.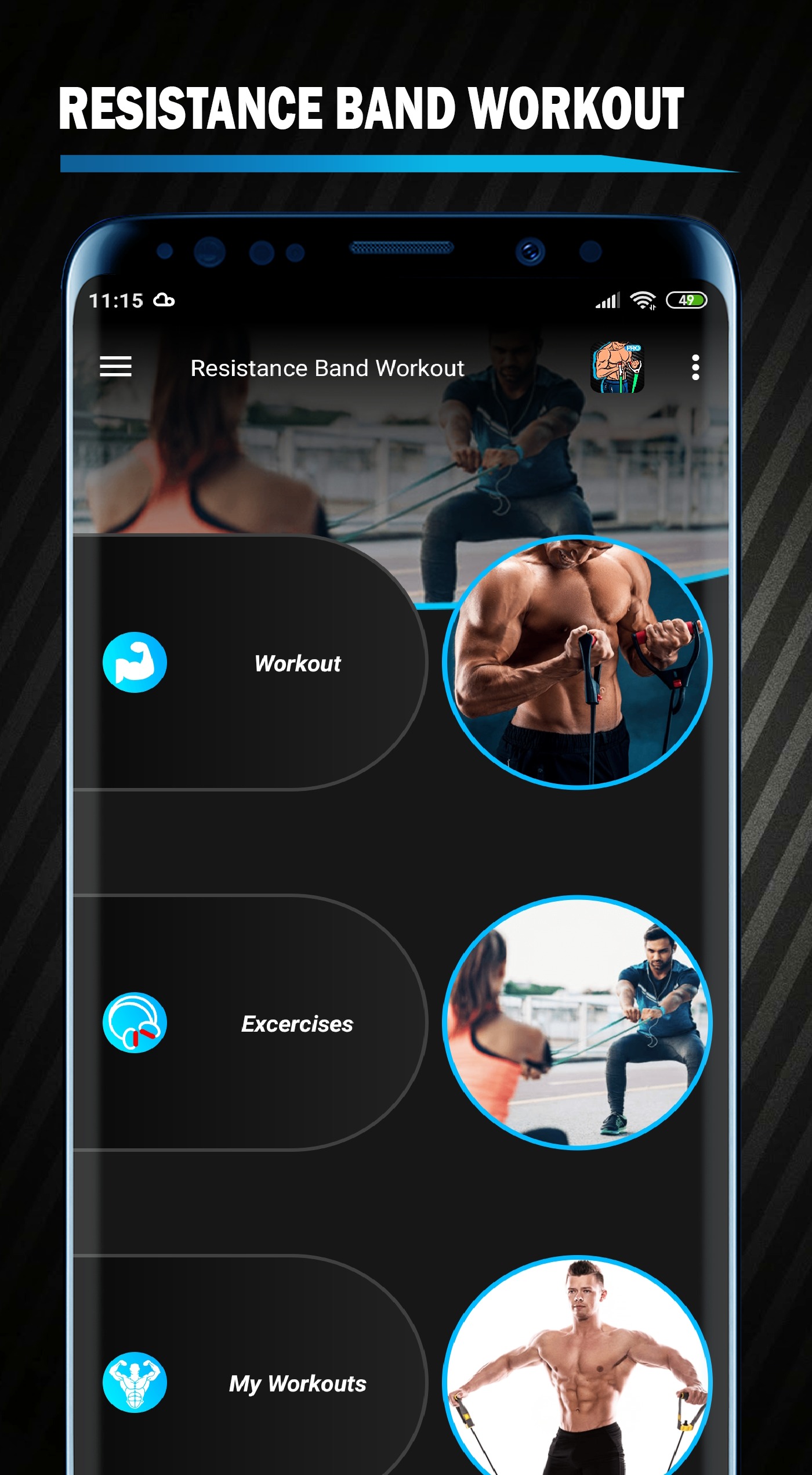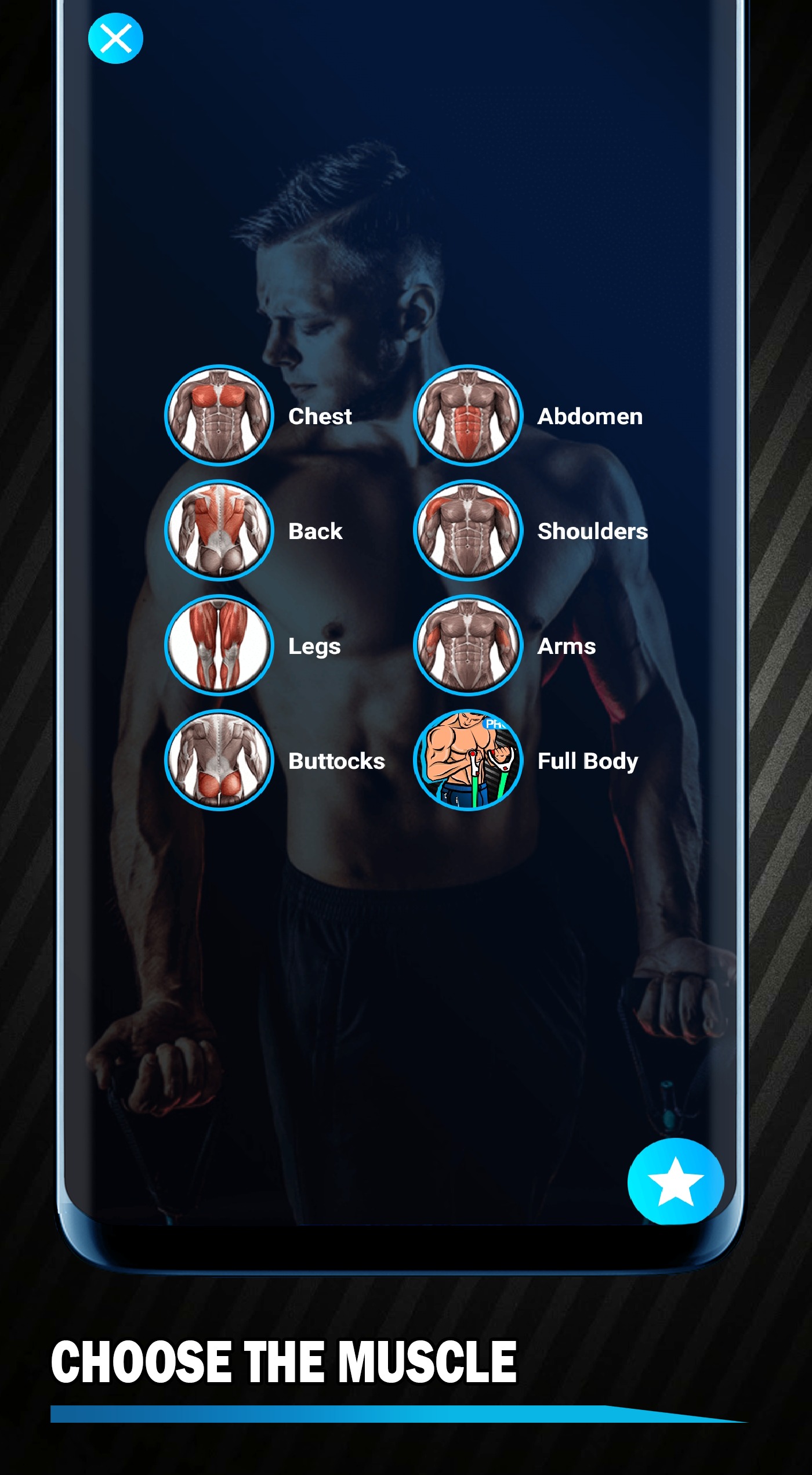 luwal: Resistance band workout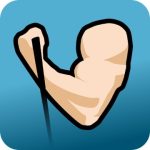 Luwal is an app to help you lose weight or gain muscle mass. This program represents certain workouts for your body. Exercises can be done with special bands that create resistance.
The program has many functions. You will track your weight, watch for proper exercise techniques. Also, the program is convenient because you do not need to go anywhere in a certain place and time. It is enough to take your mobile device and a good mood. Exercise wherever you want and be sure to change into sportswear.
Moreover, you will not be able to buy extra items for training on the type of rollers, expanders, enough to do a certain gymnastics. It will replace all exercises with objects, the main thing is the correct execution technique. To all of the above, you will be able to choose a workout from the eight offered.
You will be able to save your favorite exercises if you wish and then perform them. There is also music for the exercises. It is worth noting that you only need to have resistance bands for effective exercise. This app pleases users with its accessible interface and an interesting set of exercises that are not difficult at all. Download the app and enjoy the exercises.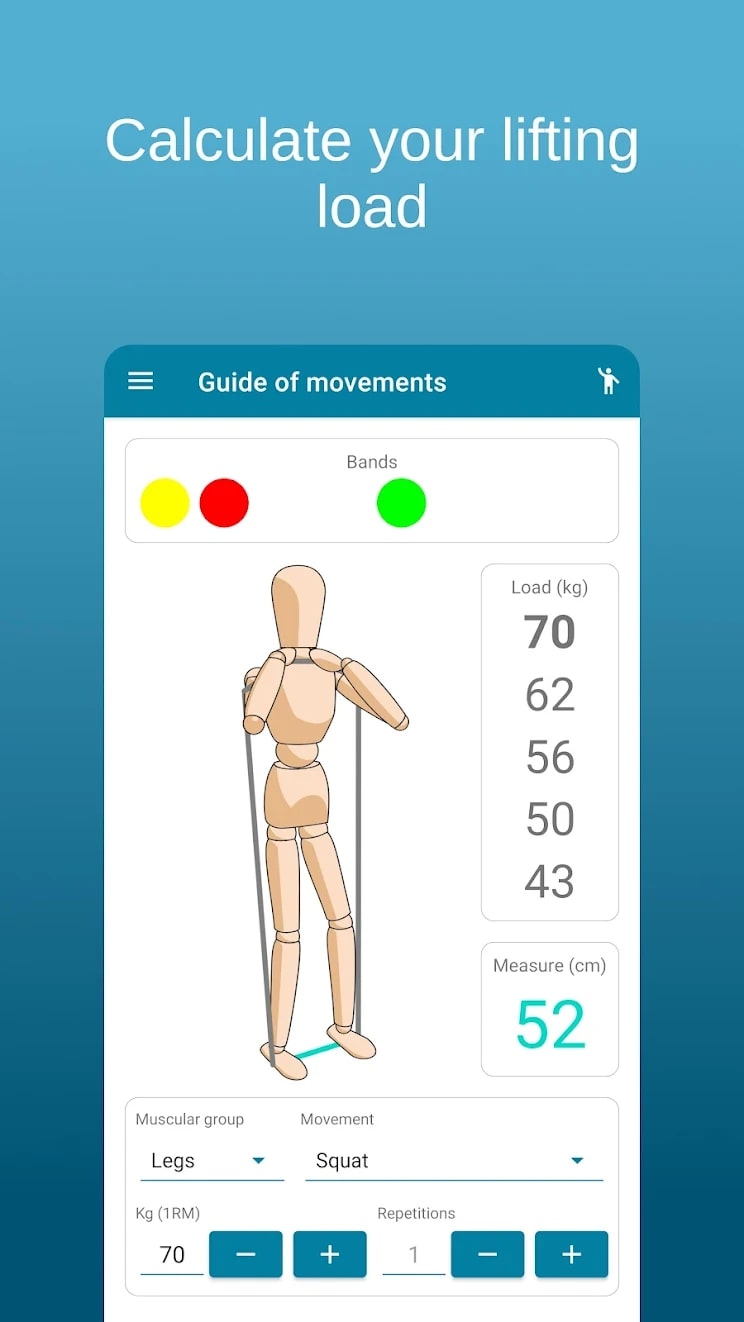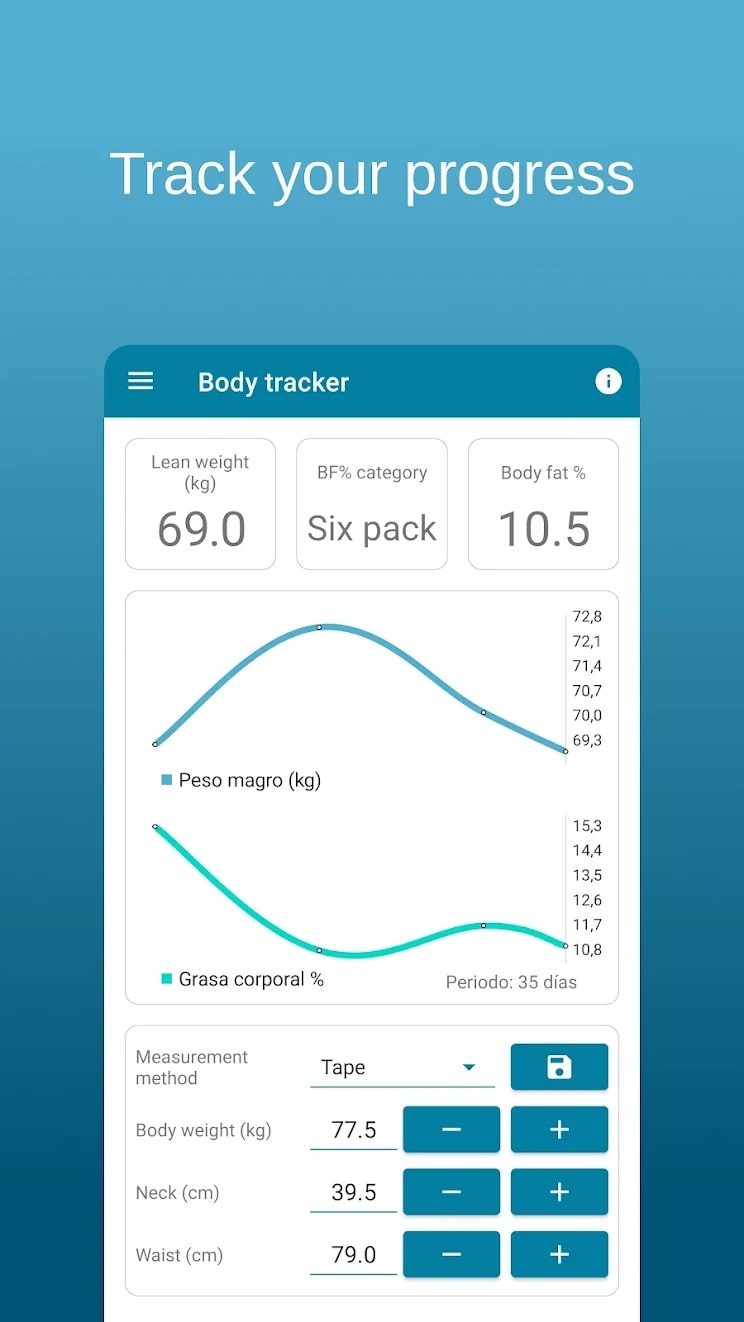 You may also like: 9 Best Fitness Challenge Apps
Resistance Band Exercises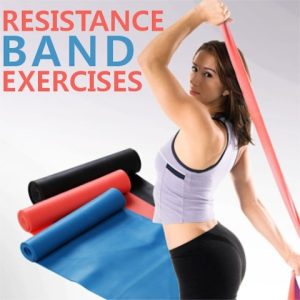 Do you want to lose weight fast and unhealthily? Do you want to build strong and elastic muscles? Then install Resistance Band Exercises on your device and start exercising today.
You can use the exercises available in the app as a basic workout or as a supplementary exercise. The app allows you to improve your physical performance.
Choose an effective and efficient course of rehabilitation for certain diseases and after injuries. The expander is a cheap and compact tool, so you can train at home and outside.
Get rid of excess weight with the help of an expander without long-term and expensive workouts. You no longer have to adjust to a gym or trainer's schedule.
The app is completely free and available to everyone. Download Resistance Band Exercises and start your training course. The app contains a large number of all kinds of exercises to work with different muscle groups. You can take your personal trainer on a trip and continue your training anywhere.
Soon you will notice that your muscles have become stronger and more elastic, and your well-being has significantly improved. Regular exercise has a positive effect on your mood, which will be a pleasant bonus.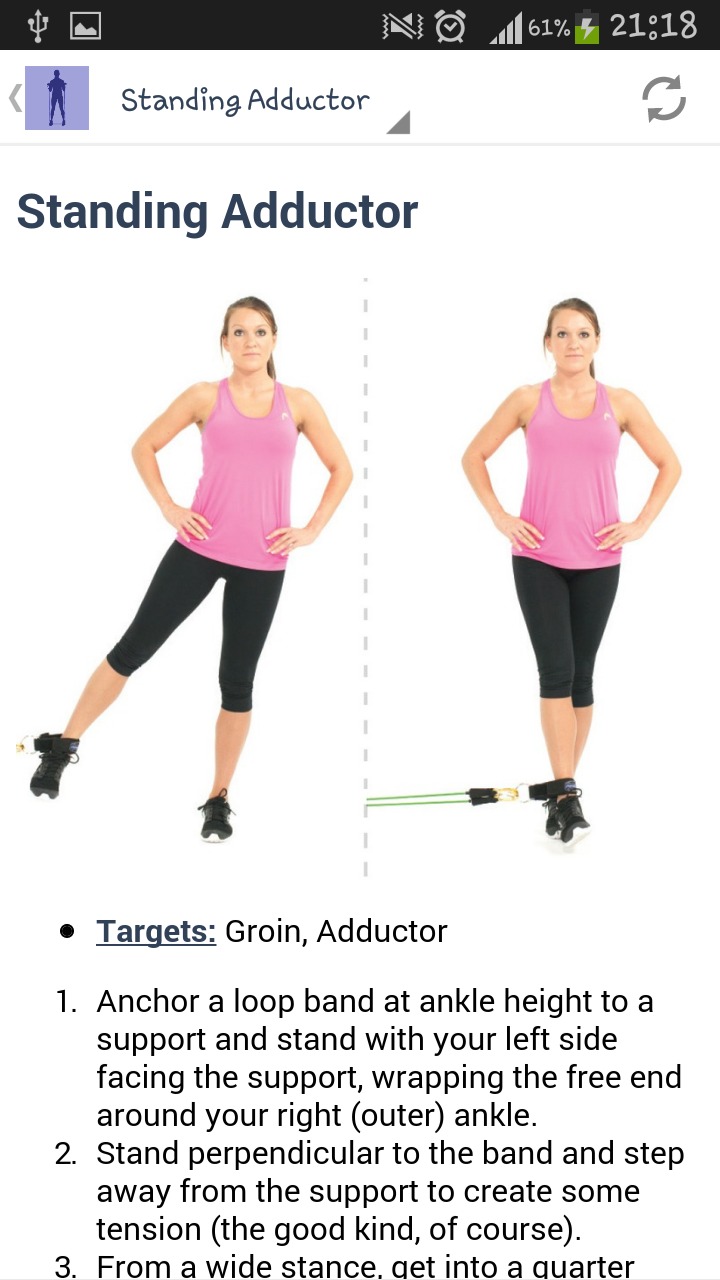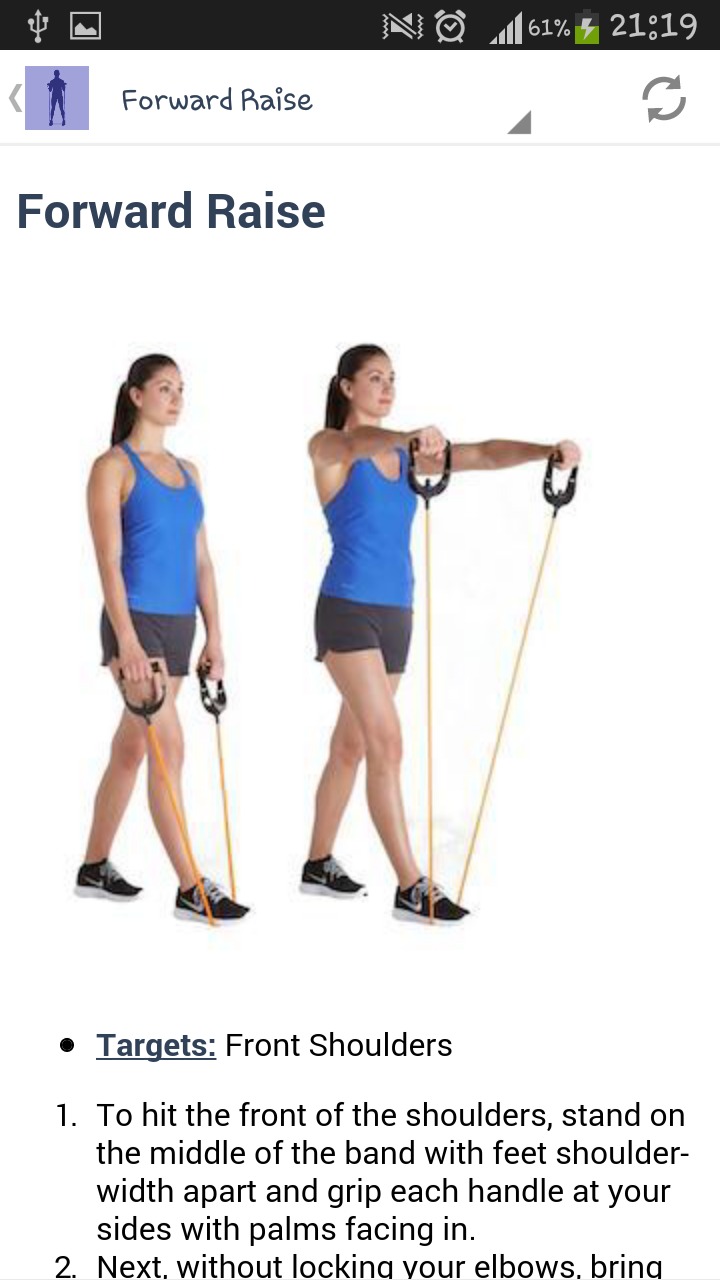 Resistance Bands Exercises and Workouts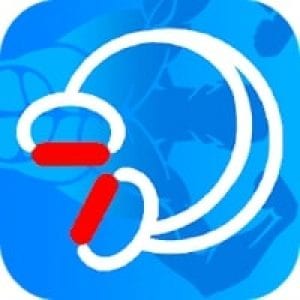 If sport is an essential part of your healthy lifestyle, you should try Resistance Bands Exercises and Workouts where you will find not only exercises combined into logically built programs for different parts of your body, but also a nutritional plan to stick to. To take your eating habits under full control you should check our article about calorie counter apps.
While exercising you will have a timer set for you in the app. The task is followed by an explanatory video to prevent possible mistakes.
In the main menu, you can find some additional useful hints and tips about how to power up your body and get rid of fat to increase the profit.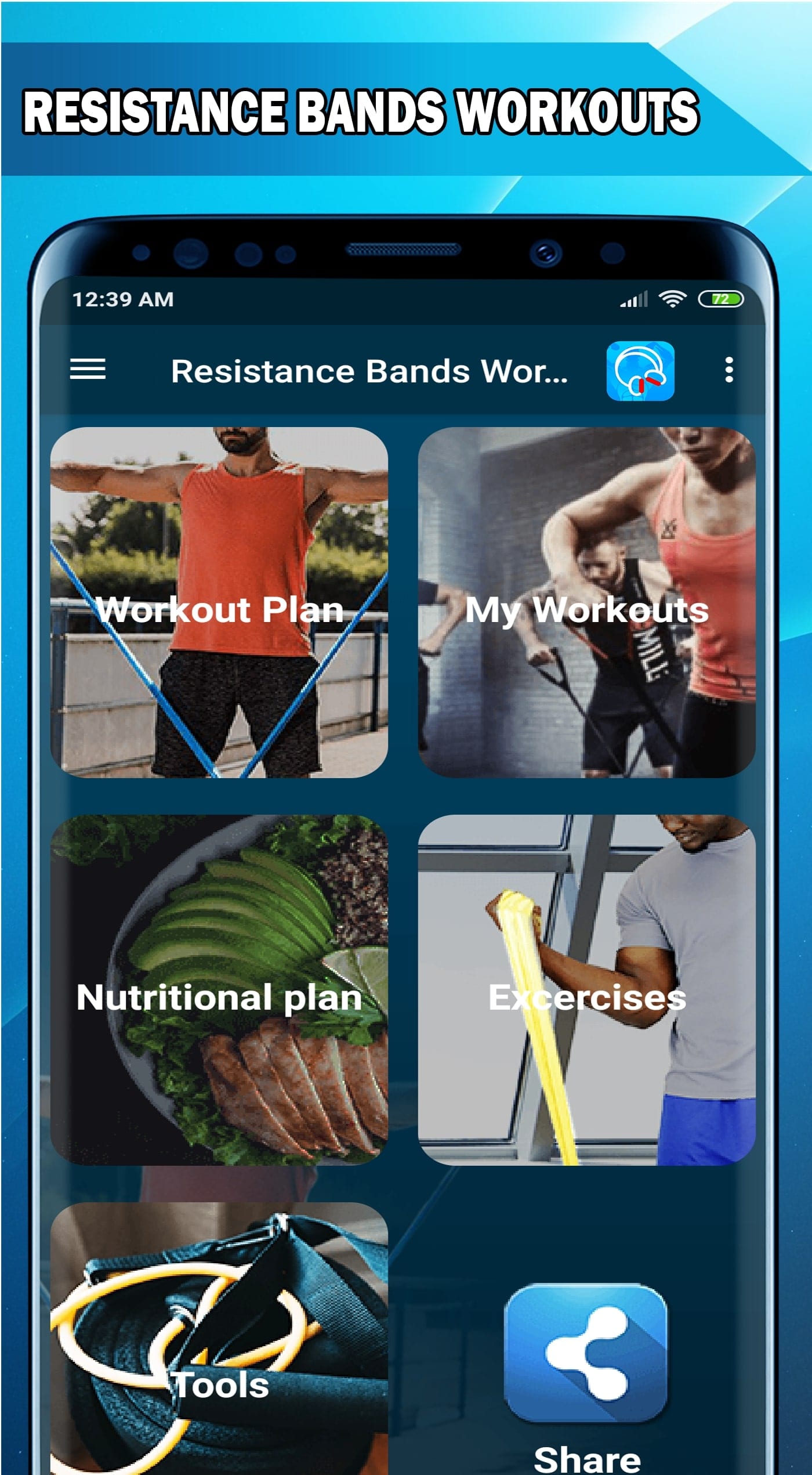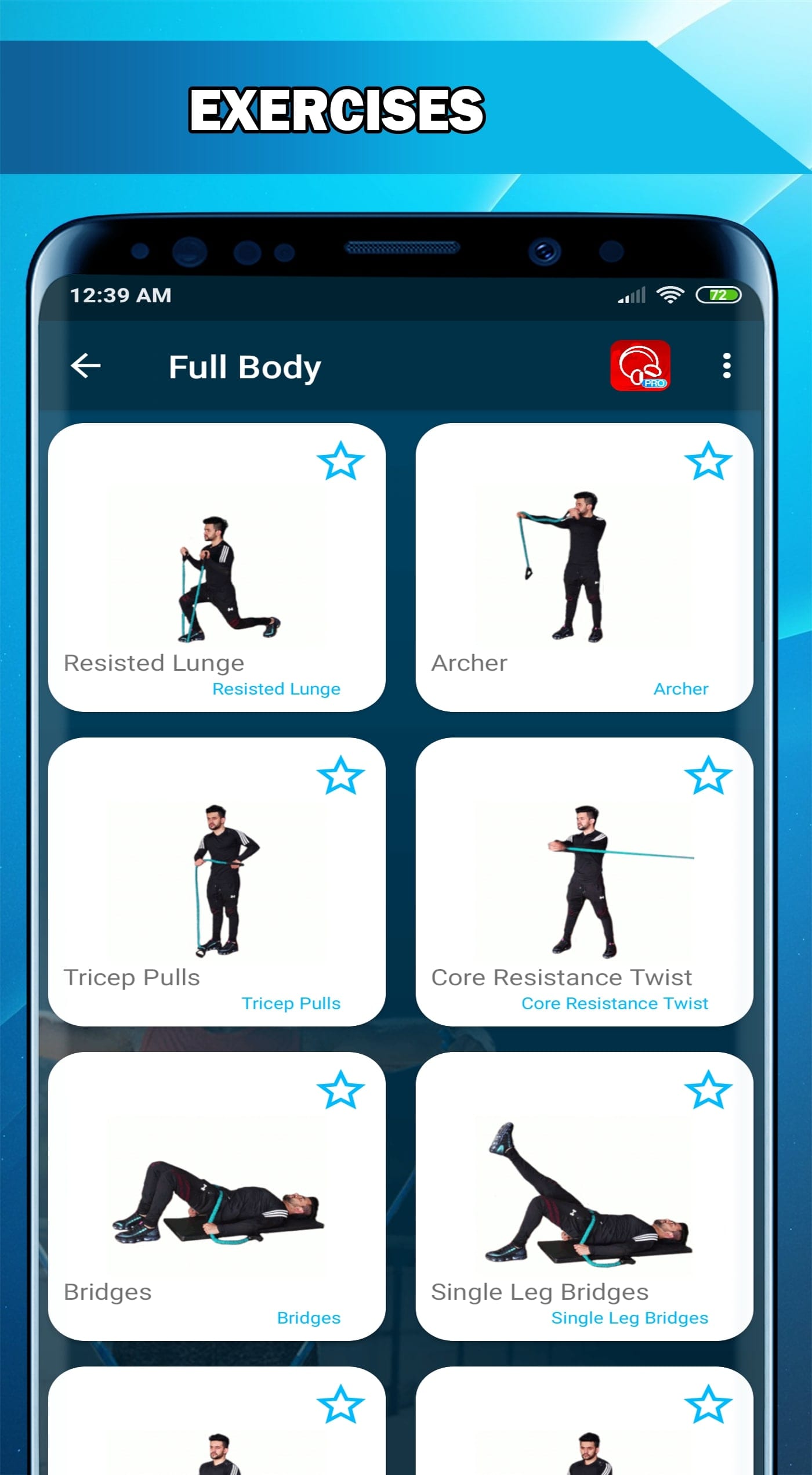 Resistance Band Workout For Women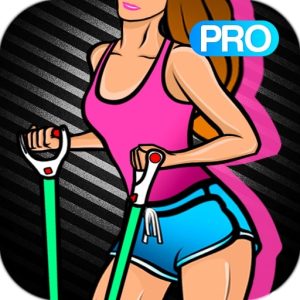 The Resistance Group Training mobile app allows you to perform full-fledged exercises with an expander without the help of a fitness trainer.
You don't need expensive and bulky equipment to exercise. Just take the resistance band in your hands and start working out.
The app is suitable for both women and men. The training course will be created especially for you depending on your physical data, capabilities, and goals.
Take just a few minutes a day to get consistent results. Don't put yourself through diets and hours of training at the gym. Have fun exercising and appreciate the results.
Each day you have the exercise program designed for today's workout. Alternate exercises for different muscle groups to get optimal and harmonious results.
You can highlight the most problematic muscle group and work on it intensively. Drop the excess weight and keep it at the necessary values.
The course of exercises is designed for 30 days, but the first visible results will appear much faster. Choose the Resistance Group Training app and reach unprecedented heights easily and quickly.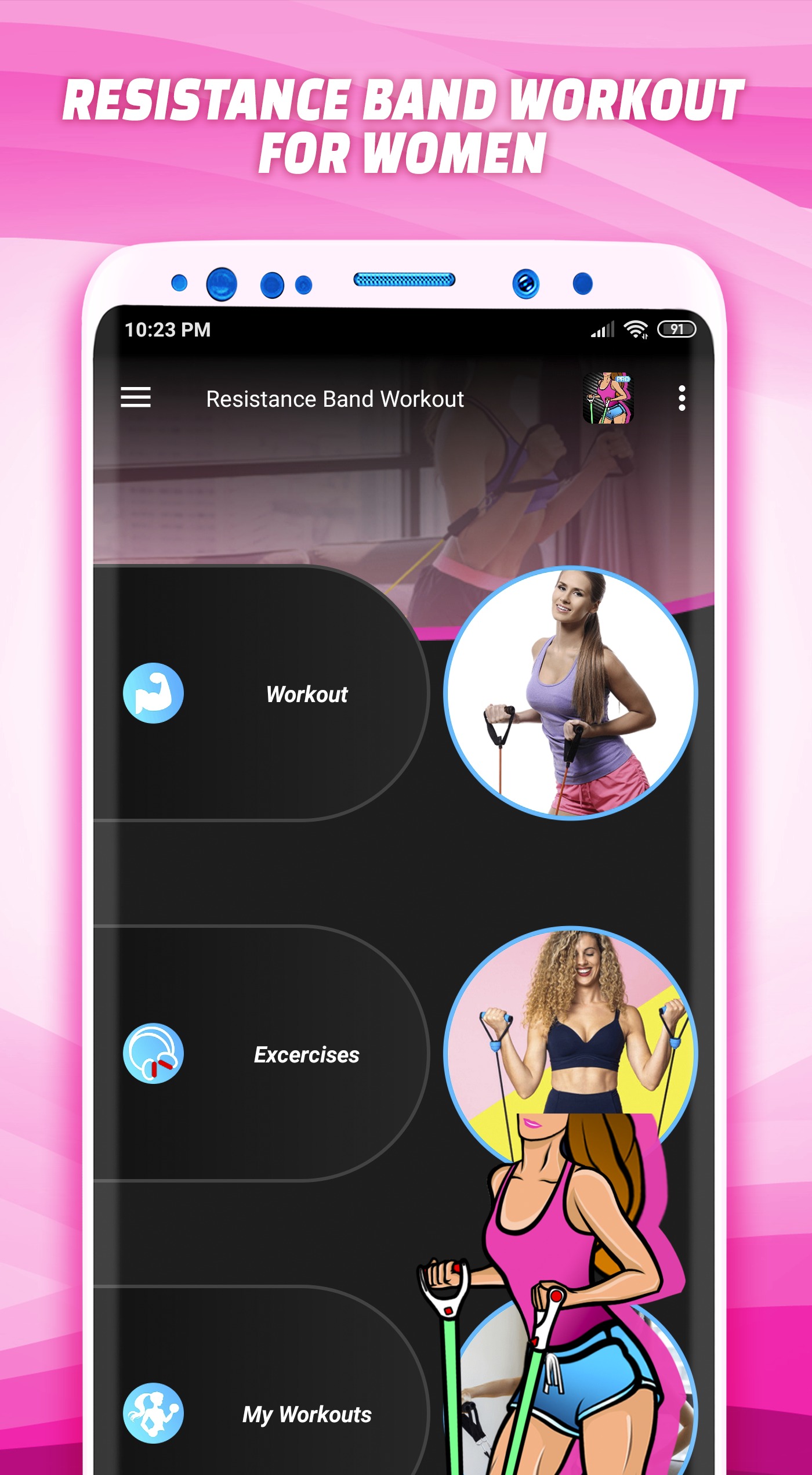 Resistance Band Workout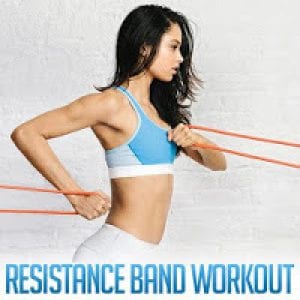 If you can fairly make yourself doing sport regularly (if not find your incentive in our article apps that pay you to exercise), but need a theoretical backing you should have a look at Resistance Band Workout. This app is aimed at a precise explanation of the theoretic part of diverse types of exercises performed with different kinds of resistance and stretch bands.
The theory is very well structured and divided into crucial points to make it more readable. Each piece of content attributed to a certain exercise is featured with photos for better understanding.
Such an informative platform will be especially good for those who have to undergo a rehabilitation program because the app describes the importance of each exercise.
The app is pretty simple and maybe preferably used as a supplementary guide to some more sophisticated apps like those mentioned in the article about butt workout apps. It includes only basic things, but it is enough even for an intermediate level.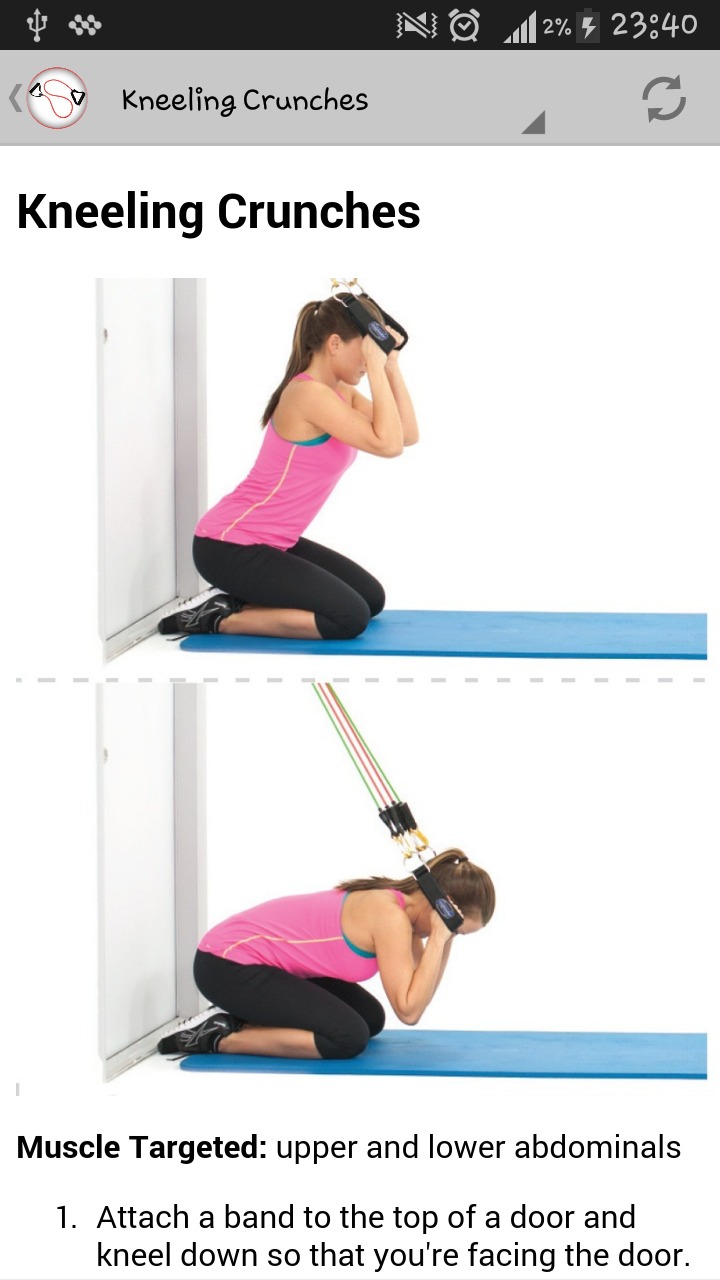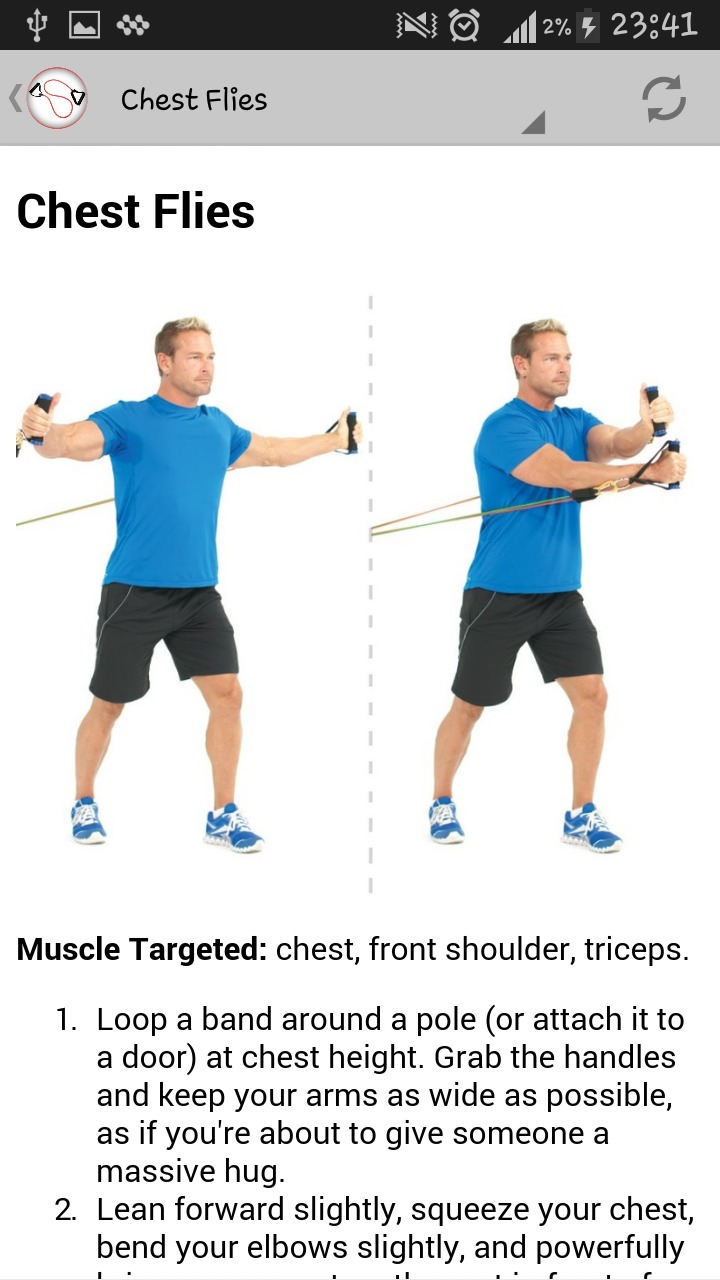 Resistance Band Workouts by Fitric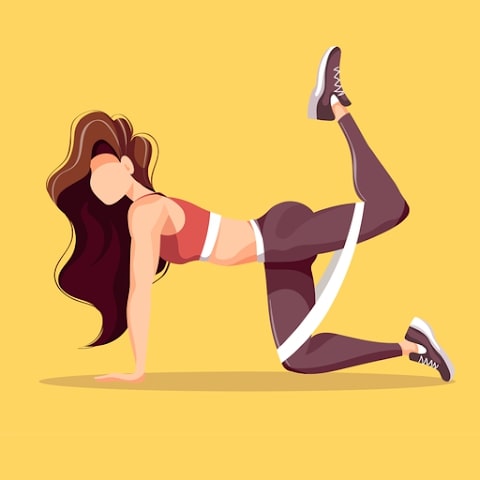 Resistance Band Workouts by Fitric offers a wide range of workout programs designed by professional trainers. You will be able to choose a program that suits your fitness and goals.
Each program includes a detailed description of the exercises and video instructions, allowing you to perform the workout even without the presence of a trainer.
The app also gives you the option to create your own workouts. You can choose different exercises with a resistance band, add them to your program, set the number of repetitions and rest periods between exercises, and track your progress and results.
Each exercise is accompanied by video instructions that allow you to perform the workout correctly and reduce the risk of injury. You'll be able to see how experts perform the exercises with expanders correctly, which helps you repeat these movements and achieve the best results.
There's a special calendar where you can track your workouts, record your results and see your progress. The app allows you to set workout reminders so you don't forget about your goals and don't miss a workout.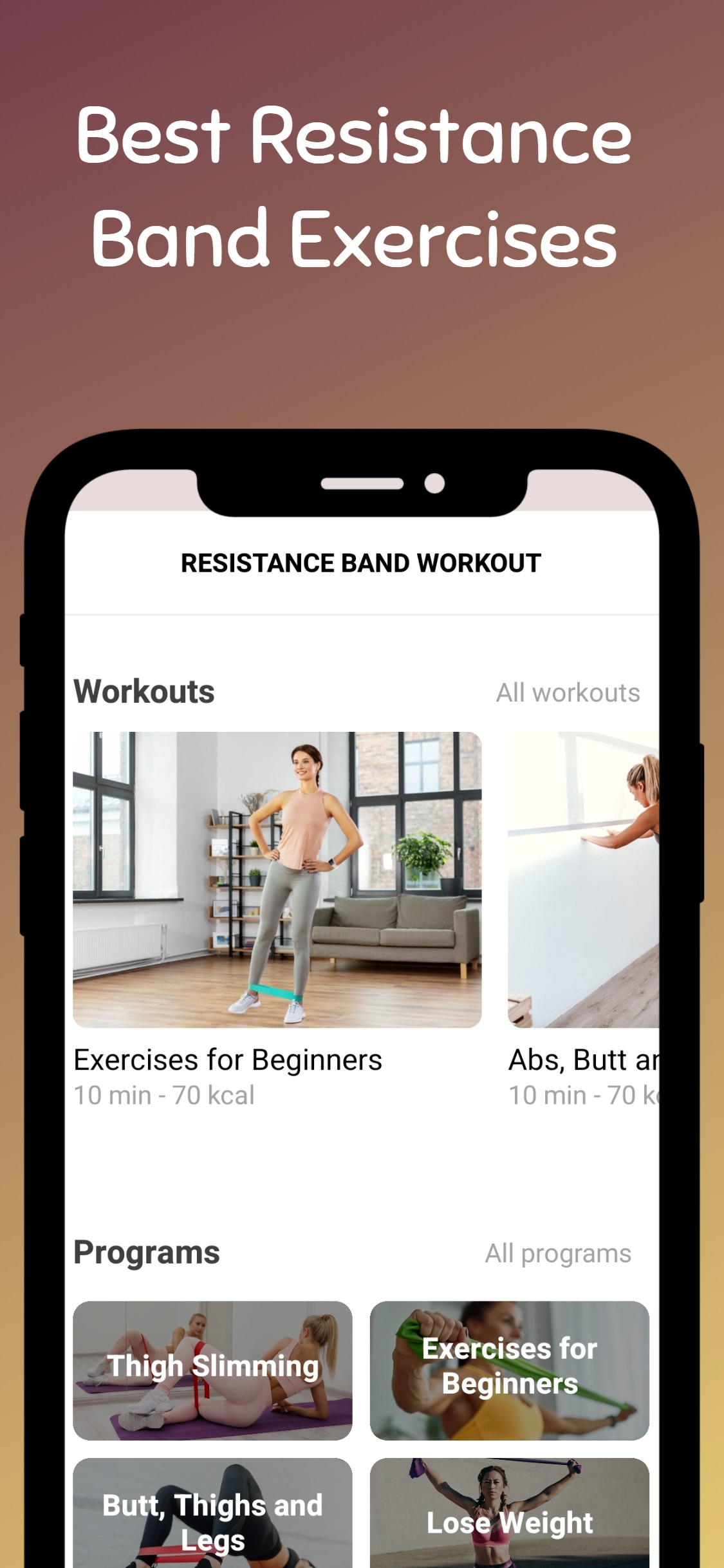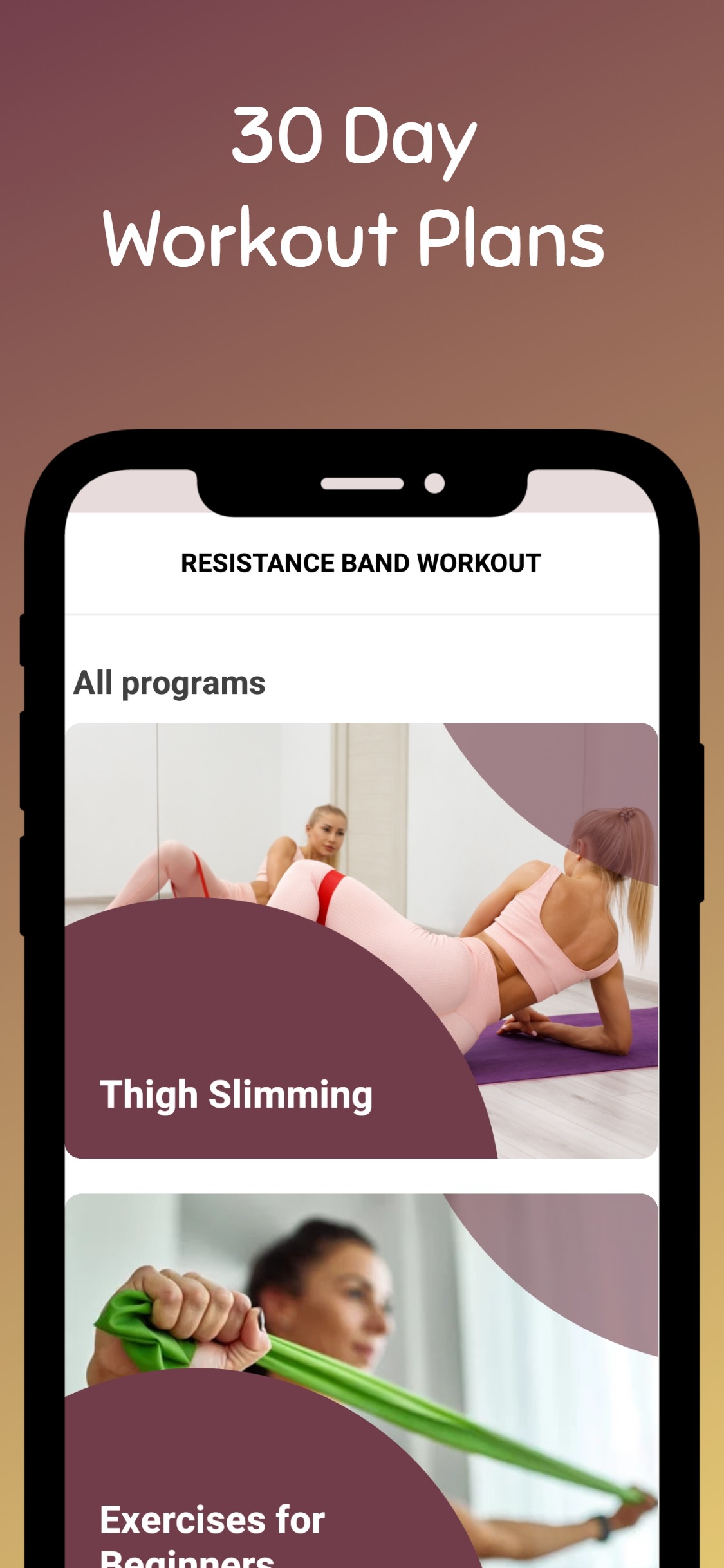 You may also like: 9 Free cycling apps
Resistance Band Workout Plan by Steveloper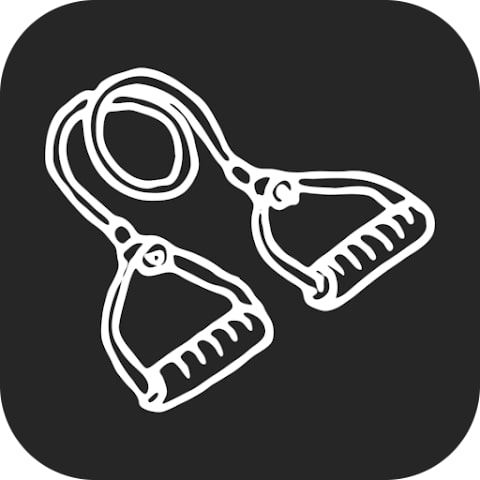 Resistance Band Workout Plan by Steveloper is a mobile app for anyone who wants to achieve the physical fitness they desire.
The app includes many programs that can be performed with the help of rubber expanders. It allows you to choose a variety of workouts in terms of time, number of exercises, and repetitions.
There is a wide range of programs with the use of expanders for all muscle groups of the body. The app includes workouts designed by experienced trainers. This provides accurate guidance and ensures that the exercises are safe and effective.
You can start with basic workouts and gradually progress to more challenging ones, depending on your fitness. The app also allows users to create personalized workout programs and track their progress. You can set your own goals, track your workouts, and view your achievements.
Each exercise program is accompanied by a video and instructions. This will help you perform the exercises correctly and reach your goals faster.
The app also allows you to choose workouts by intensity and calorie expenditure. All the data will be shown on your home screen, which makes the app more convenient to use.