There are many different ways to ensure security and privacy in your mobile browser. You can delete your browsing history every time you close it or use a special incognito mode. But, all of these actions need a lot of time, which can be spent on other more important things.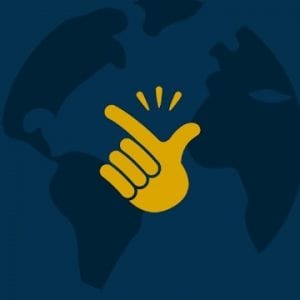 Thus, there are special apps for this purpose, which allow you to surf the Internet easily and completely anonymously. One of the best applications in this area is the Snap Search. With it, you automatically get all the features you need to safely find the right information and surf the web anonymously.
Besides, you no longer have to fear that someone is following you online or collecting your personal data.
This browser does not store your browsing history. Here you can be sure that your personal data will be kept in strict confidence. This browser also actively blocks ads from third-party sites and prevents the storage of cookies.
Safe searching
A great and useful feature is safe searching. The browser does not save your searches. This application is designed to keep your search results as confidential as possible. It also does not store your IP address data and automatically deletes information about your requests and visits.
Floating windows
This application may also work in the background. You can listen to music, watch videos, or even stream your content directly in the app. Besides, if your internet traffic is limited, you can download the website you want once and then view it offline as many times as you want.
Dark mode
A nice feature of this browser, which distinguishes it from its analogs, is the ability to use dark mode. This will help you get rid of unpleasant sensations in your eyes if you use your phone at night.
VPN support
Also an interesting and quite useful feature is the ability to visit sites using a VPN. When browsing the web, your connection is set to secure proxy servers by default. So you never have to switch between switches or buttons to access the privacy statements. There is no built-in advertising in this browser, as it spoils the experience of using it.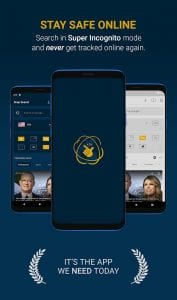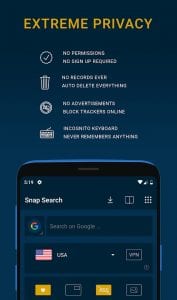 You don't have to register to use all the features of the application. All you need to do is download and install the app on your smartphone. On the home screen, you will see the sites that are recommended for use. They are also divided into special sections, which makes it very easy to find the right site.
Besides, this app does not ask for any permission as it does not need to receive and store your personal data. It takes up little space in the memory of your mobile device – only 4 MB. Compared to other similar browsers, this weight is one of the smallest. It also has a positive impact on your phone's speed.
Snap Search app is definitely worth the attention of every user who cares about the safety of personal data and anonymous surfing on the Internet. It regularly receives various updates, which makes it only better, more useful, and safer.
You may also like: 10 Best Android Browsers 2020