If you are a card games fan, this app is exactly for you.
More than 70 solitaire games, including freecell, spider solitaire, and classic solitaire, are available on the app. Players have a number of gameplay possibilities because of the unique rules and difficulties that each game has to offer.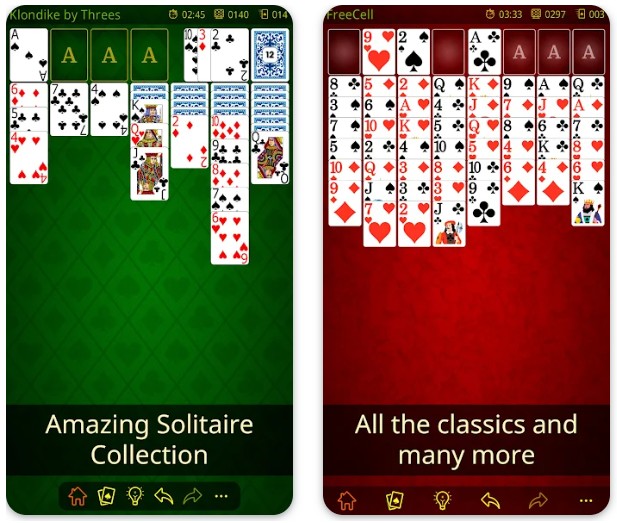 The cards in the game are automatically shuffled, making sure that everything is absolutely random and impartial. There is no chance of cheating because the game's unique algorithm randomly shuffles the cards.
Each game in the app also has tutorials, making it simple for newbies to catch it up and improve their abilities.
Players may choose the solitaire game they wish to play from the main menu after installing the program. Solitaire Master gives users comprehensive instructions for every game, making it simple to pick up the controls and begin playing.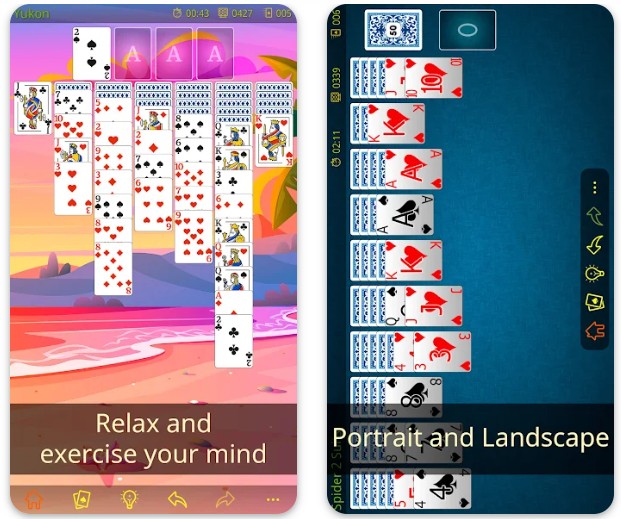 Additionally, the game offers a number of customization options, including the opportunity to alter the background and card deck.
After winning each game, you can win a reward that is called "Jocker". Jokers can be used to unlock other solitaire types and graphical enhancements (backgrounds, decks, card backs, or win animations). By winning games you can also get medals and stars.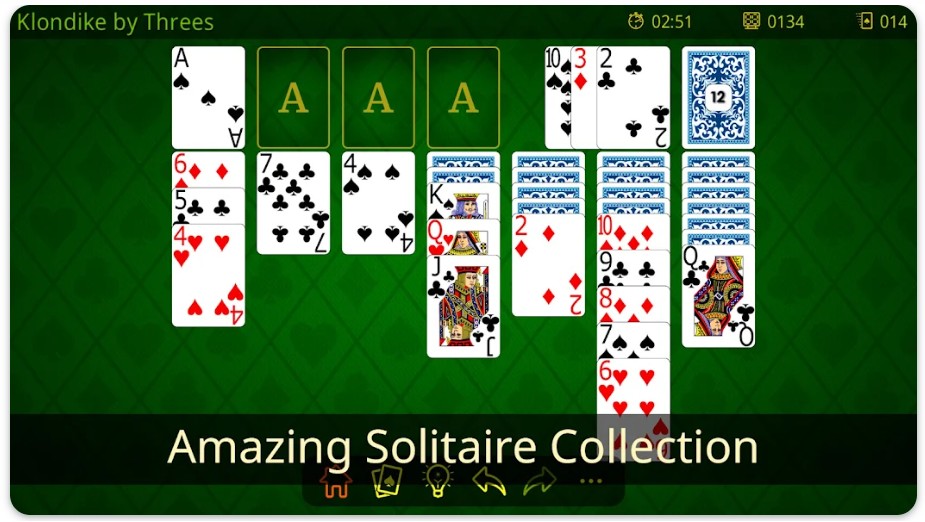 The visuals of Solitaire Master have a fresh, eye-pleasing style that is vivid and vibrant. Smooth animations and transitions throughout the game improve the enjoyment of playing it. The game also features a variety of themes and backdrops that the player can personalize to their tastes.
In conclusion, Solitaire Master is a fun and addictive game that keeps players entertained for hours. Everyone can find a solitaire game here that suits his or her needs and the diversity of difficulty levels just adds bonuses to the game.