Do you have sleeping issues? If your answer is "yes", now you can forget about all these difficulties, as we have to present to you an excellent solution – hypnu app. So, let's find out why this tool is so special!
We have to admit that hypnu application is not very popular in the market, but it is really worth downloading. The developer makes its best to help users to overcome their sleeping troubles.
Discover more apps for increasing the quality of your sleep here.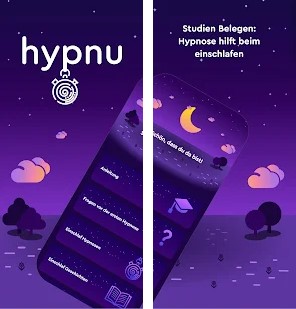 So, what are the key benefits of hypnu?
The app comes with a great variety of useful features. After downloading, you will find more than 2000 minutes of hypnosis for various tasks: fast falling asleep, stress relief, restful sleeping, snd so many others. Plus, the new ones are added every month!
All these materials are provided by experienced therapists and experts in the field of sleep disorders. Moving on, in case you have a busy schedule, hypnu allows you to try short hypnosis and SOS-hypnosis for sudden crises. No doubt, this is an excellent bonus! Another interesting feature that many users will certainly like – the app provides various courses for beginners and self-hypnosis courses.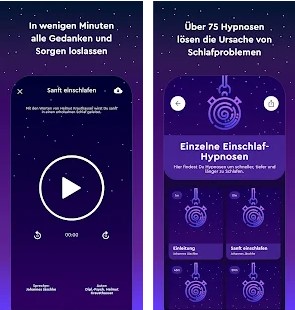 We were truly impressed by the app's stunning design that makes its interface very simple to manage. Additionally, the navigation process is very convenient. So, we can surely say that there is no need to be very tech-savvy to understand how to use this tool!
Furthermore, in hypnu, you will also find a guide section. If you have faced any issues while using this app, you can contact responsive customer support or check the FAQ on the official website.
As a whole, all the users are fully satisfied with this app, as there is not any negative feedback from them.
And to track the quality of your sleep, you can always use these apps.
All in all, if you constantly suffer from insomnia and anxiety, hypnu is a must-have tool for you. We have not found any significant drawbacks there. So, hurry up to download it – you will not regret!