Enjoy the delights of the spa now possible in the virtual world. The first games in this genre allowed you to dress your personage, add makeup, and equip an apartment. But now mobile games have gone further, and now you can enjoy all the services that are offered in real life in game format.
So, let's take a look at these best spa salon games for Android & iOS. Among them, you are sure to find something you like.
Sally's Spa: Beauty Salon Game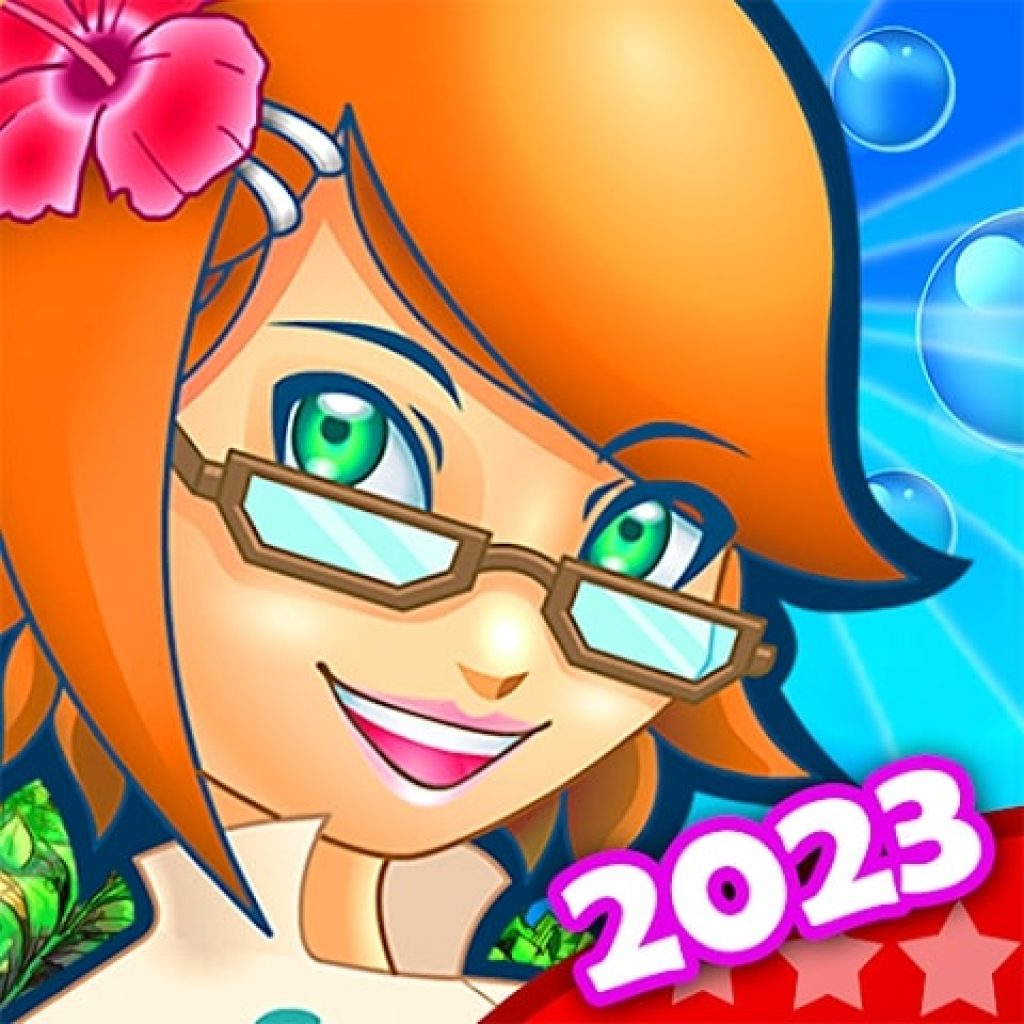 Can you become a successful beauty salon owner? If you like bright and dynamic time-management games, Sally's Spa: Beauty Salon Game will be your favorite activity.
Create conditions to attract clients, work hard and get big tips. Interesting design, constant change of locations, and convenient gameplay will allow you to get real pleasure from the game.
Buy new equipment, and hone your skills and abilities from level to level. You are now the owner of a fashionable spa salon. Which step will be the first?
Come up with a strategy to achieve great results in a short period of time. Each round will have its own features and differ in complexity. You will definitely not be bored: some rounds require serious preparation and several attempts.
Without leaving your home, you will visit the best beauty salons in the world's capitals. Japan, Rome, and Paris will be waiting for you.
To start the game, read the simple rules and let your customers get what they want in the minimum amount of time. This will save you time to serve other customers and raise the number of tips. The main rule of service is that a satisfied customer pays more.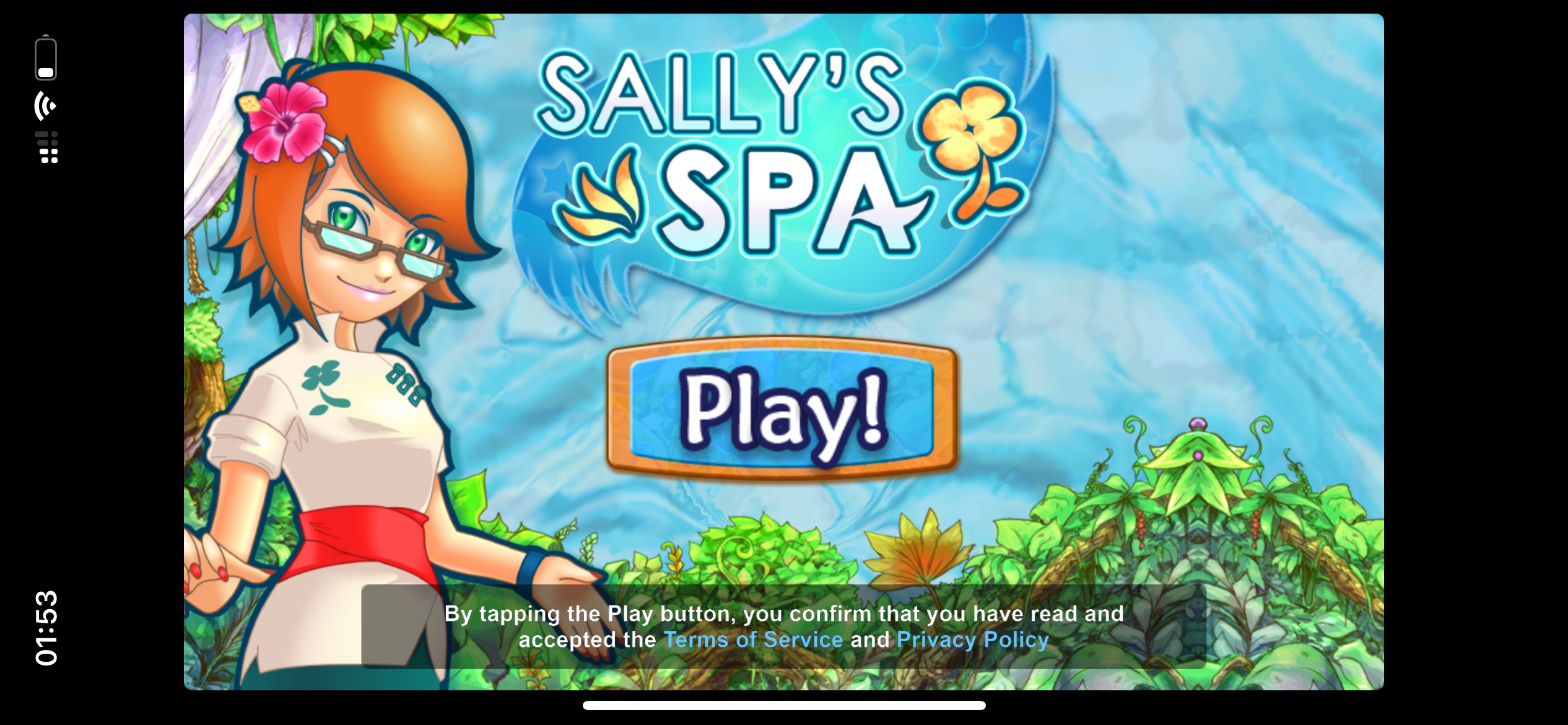 All characters are prototypes of famous models, rock stars, and athletes. Don't miss a single client to become the best in Sally's Spa: Beauty Salon Game.


You may also like: 7 Best Painting Nails Games for Android & iOS
Spa Salon Games: Makeup Games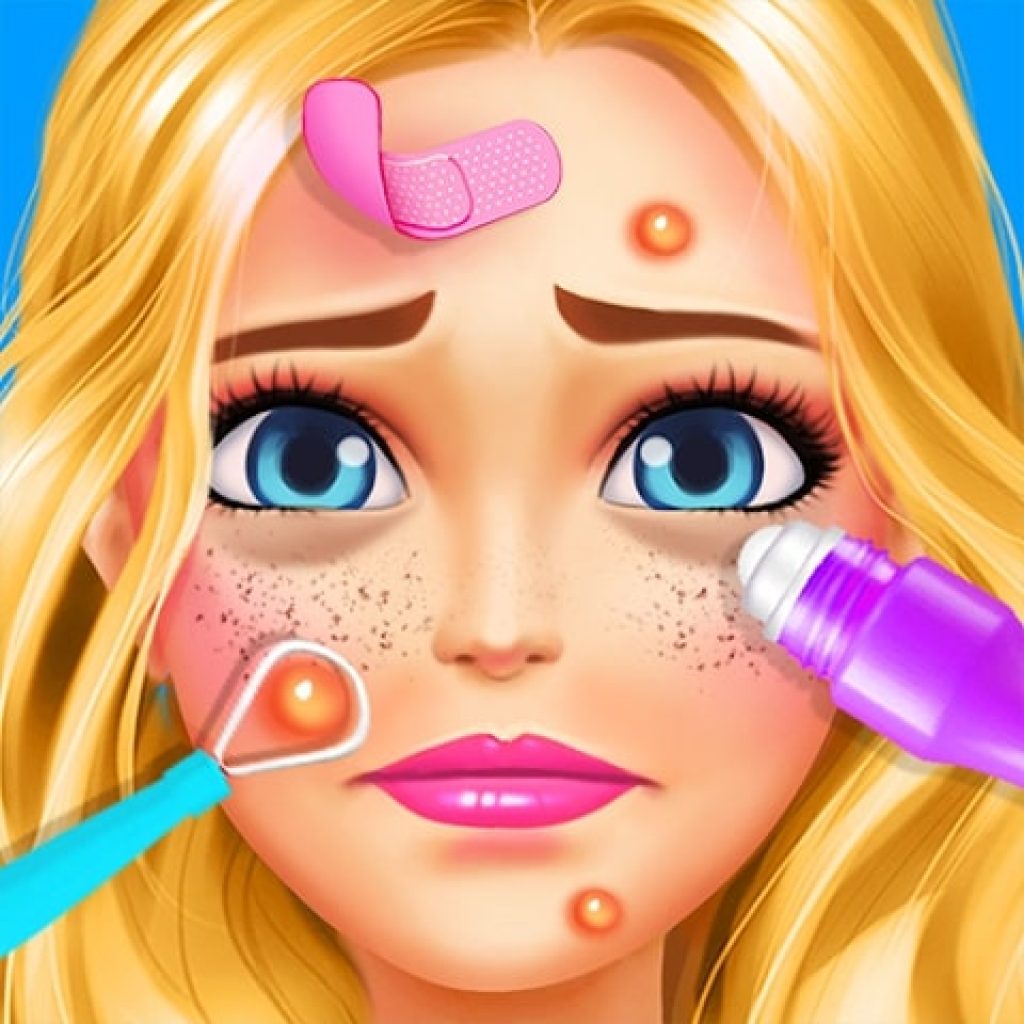 Spend your free time in the mobile beauty salon with Spa Salon Games: Make Up Games. Imagine your dream come true: now you're the boss of an entire beauty salon.
Create extraordinary looks and help your clients discover their beauty. Your customers are demanding and do not like to wait. Your service must be top-notch, so you can earn all the money in every round.
Your salon offers six different types of services. Treat your clients to a nice massage and facial. This treatment includes skin cleansing, pimple squeezing, and eyebrow correction.
Pay attention to a back massage for your clients. Massage oils and hot stones are at your service. Next, the client will receive a foot care package. At the end of the procedure do not forget to choose bright shoes and accessories.
Spa Salon Games most accurately conveys all the action that awaits a client in a real spa salon. Choose a face mask according to your skin type, and pick up a purse to match the shoes.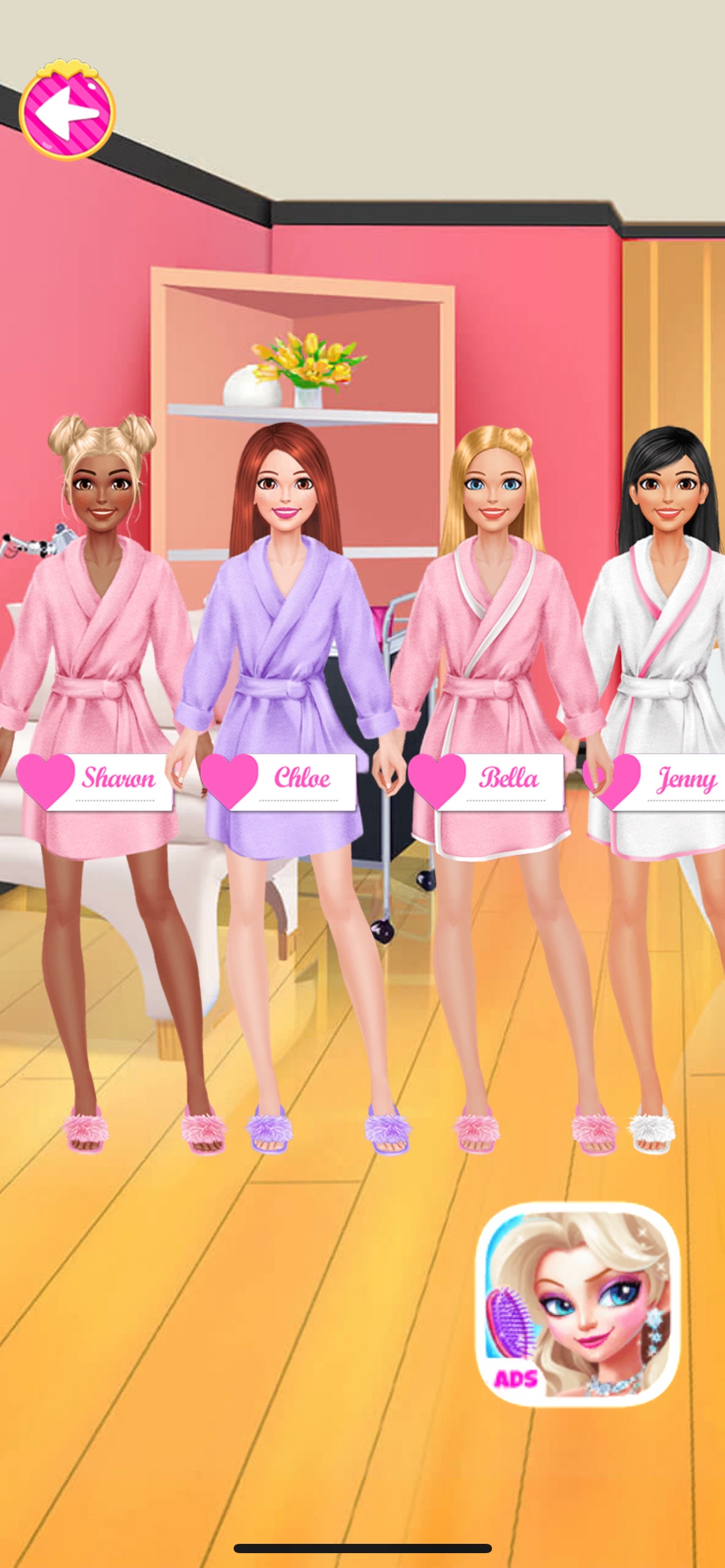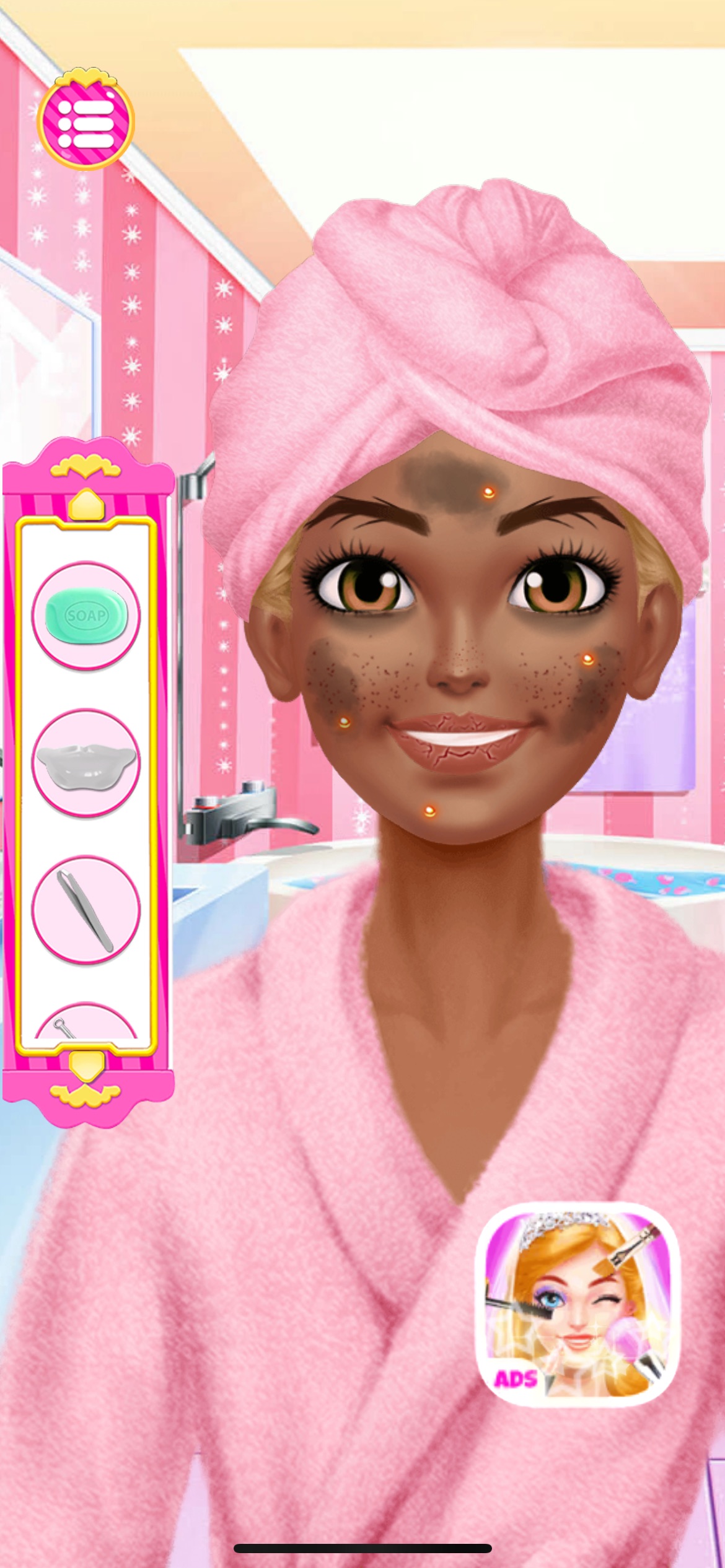 Every detail is thought out and affects the final result. And, thus, on your profits. Perform all the necessary procedures with a single touch or swipe. Try to make your visitors happy and beautiful to earn their respect and trust.


Soul Spa: Hot Aura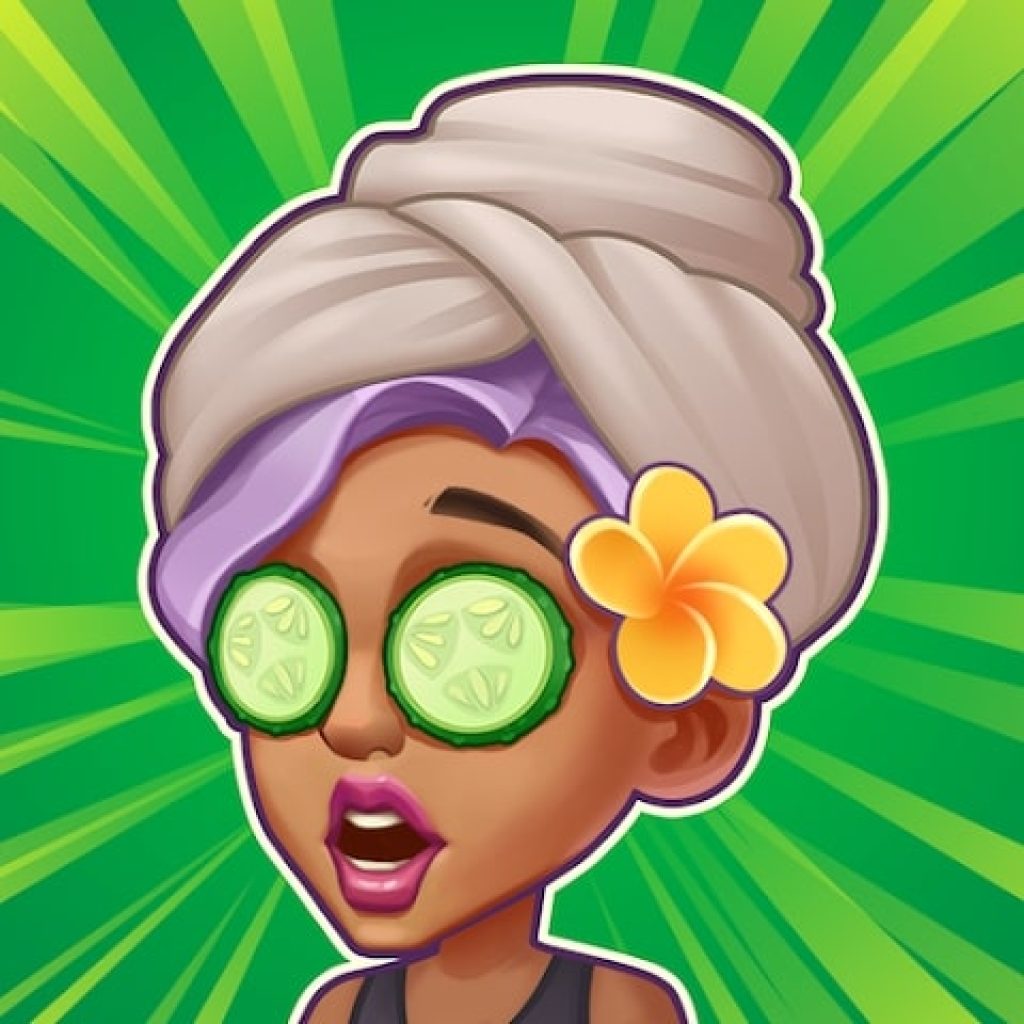 Immerse yourself in an unforgettable atmosphere of relaxation and a good mood with Soul Spa: Hot Aura.
This mobile game in the genre of simulation will give you a lot of pleasant hours. Here you will be able to use ready-made services or come up with your own.
The game attracts outstanding gameplay and a calm atmosphere. Give your customers plenty of pleasant moments.
Why do visitors prefer your establishment? Nowhere else can you find such unusual treatments as at your place. With each round, you will open new procedures to attract more and more customers. Besides, the created atmosphere and pleasant music allow you to relax and enjoy the process.
Start with one salon, gradually opening points in different parts of the world. Marvel at unusual views from the window, please your customers in the most remote places.
The quality and speed of service is always high, so you will have enough customers. Don't think that building and keeping a profitable business in the wellness industry will be easy. You will have to use all your skills and charm to meet customer demands.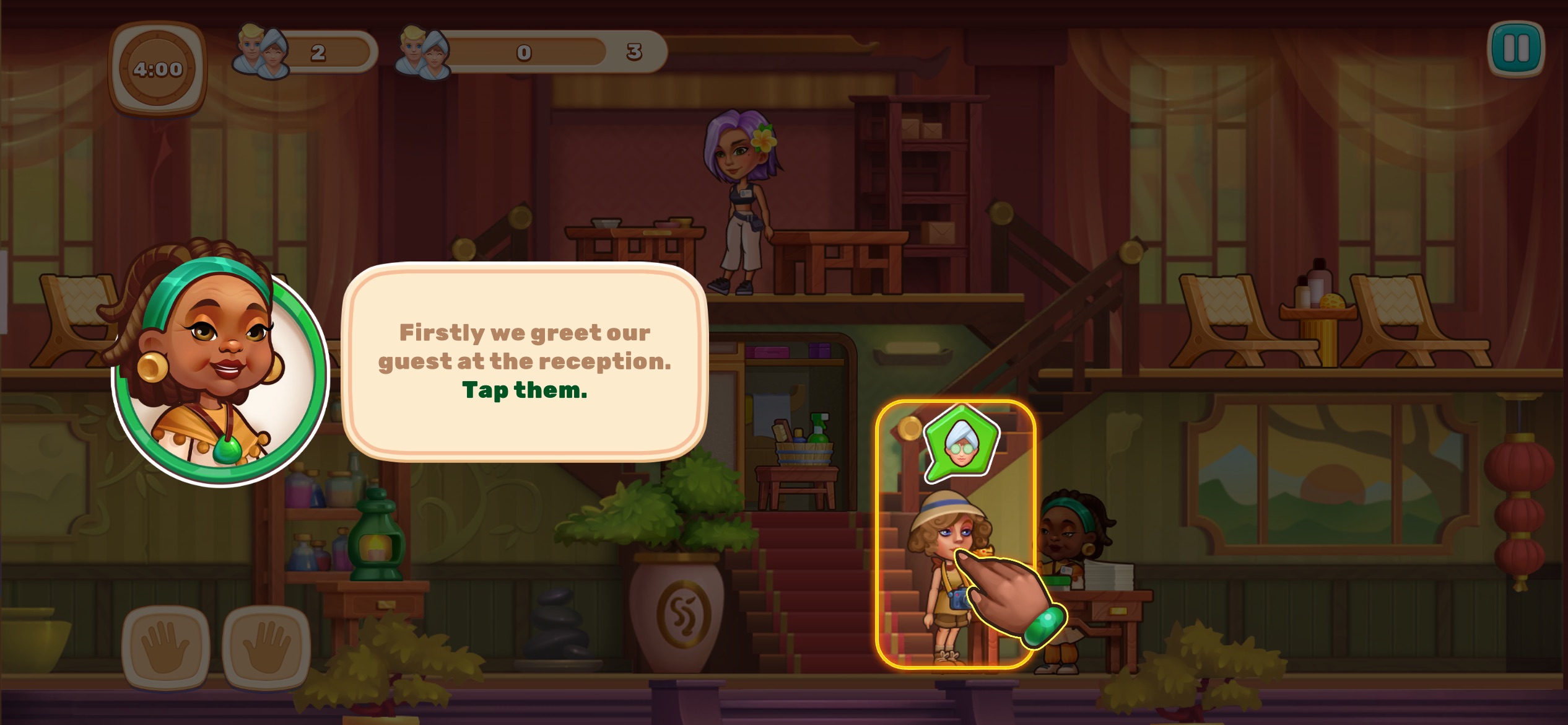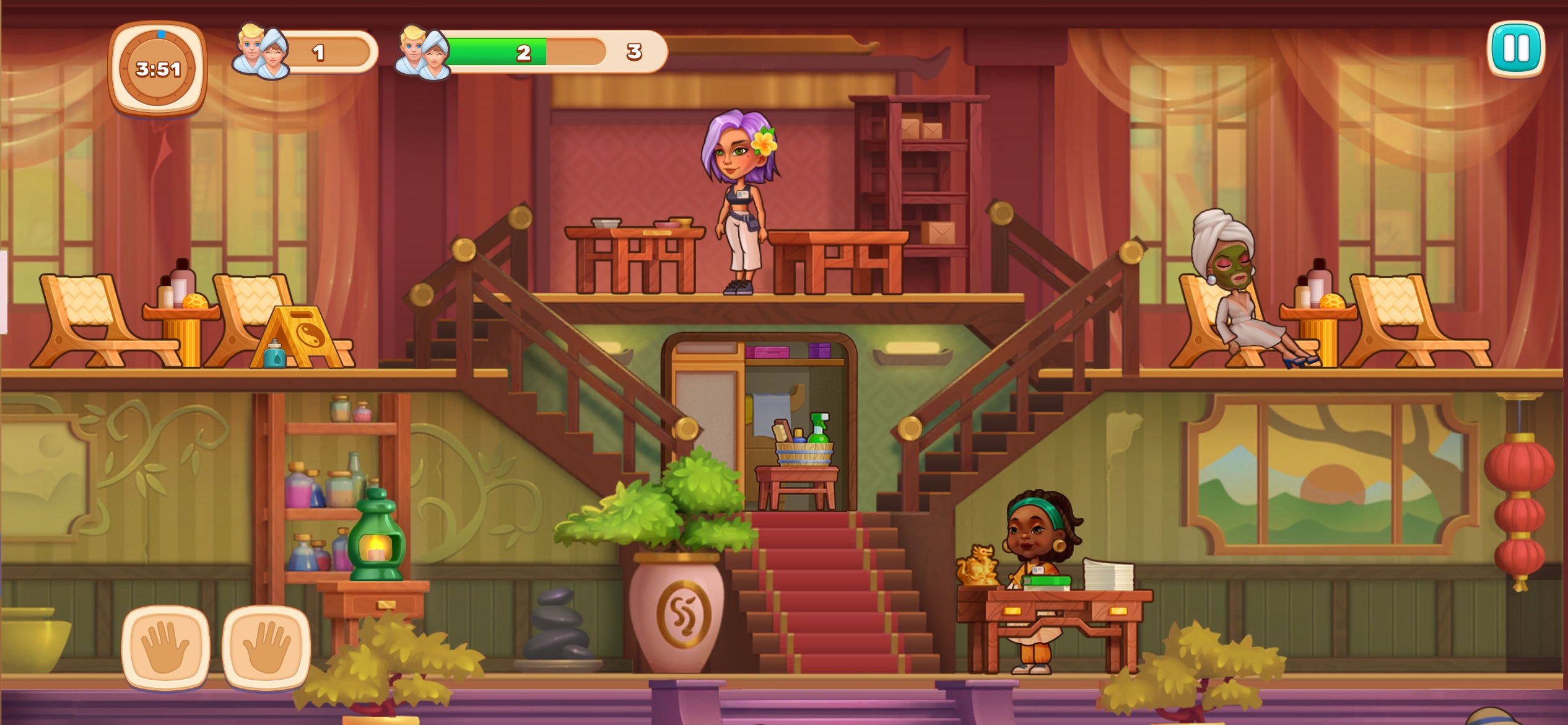 Furnish the spa to your liking. Change the price at any time. Do not forget about the control of your employees. A friendly team of professionals is the main condition for success in Soul Spa: Hot Aura.


Sweet Baby Girl Beauty Salon 3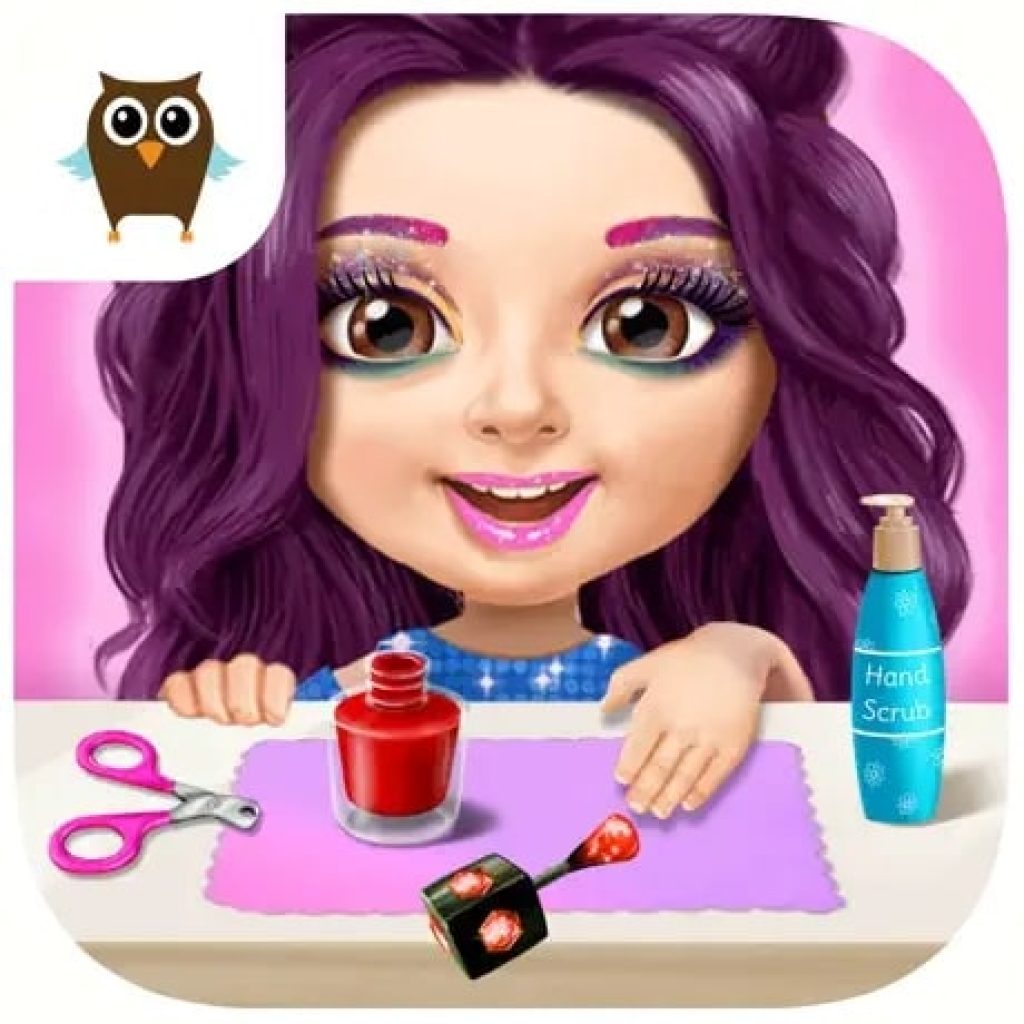 Meet the sequel to the popular beauty app. Sweet Baby Girl Beauty Salon 3 takes you instantly into the office of the famous stylist.
Choose hairstyles and outfits, have beauty treatments, and relax your body and soul. Four gorgeous beauties need your services. Let them feel irresistible thanks to your actions.
Check each girl with your professional look. Perhaps Emily's black hair needs extra care and Alice's nails need a fresh manicure.
Choose the tools and color palette of paints and varnishes to your taste. Check the end result and get rave reviews from your loyal customers.
You can choose just hair or nails or change the style of the model completely. Don't be afraid to experiment: give free rein to your imagination. This is an easy and interesting game where there are no losers.
Take charge of improving the appearance of your clients right after installing the app. Use spa services for clean and smooth skin. Get a new haircut and change your hair color. Get nails done and decorate girls' hands with cute bracelets. Nothing is impossible at Sweet Baby Girl Beauty Salon.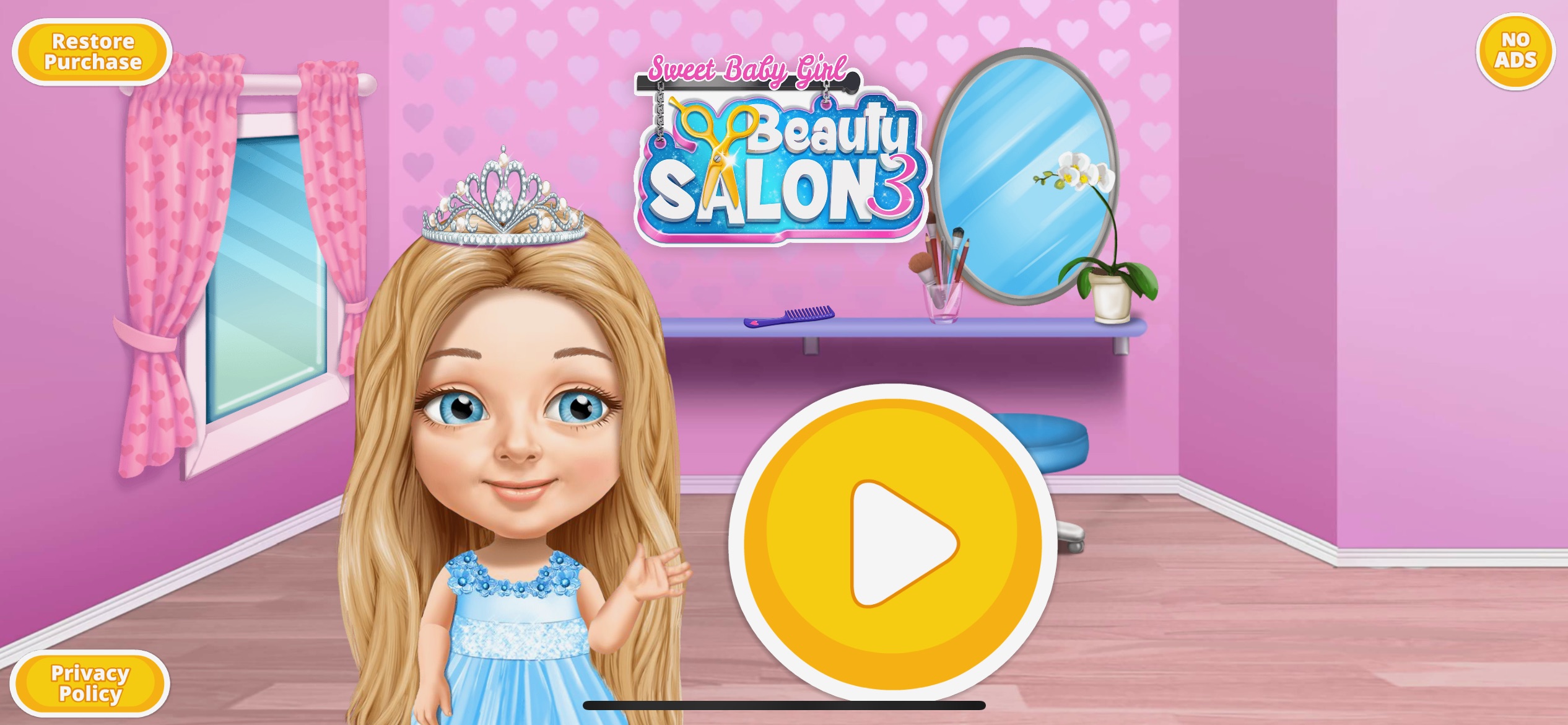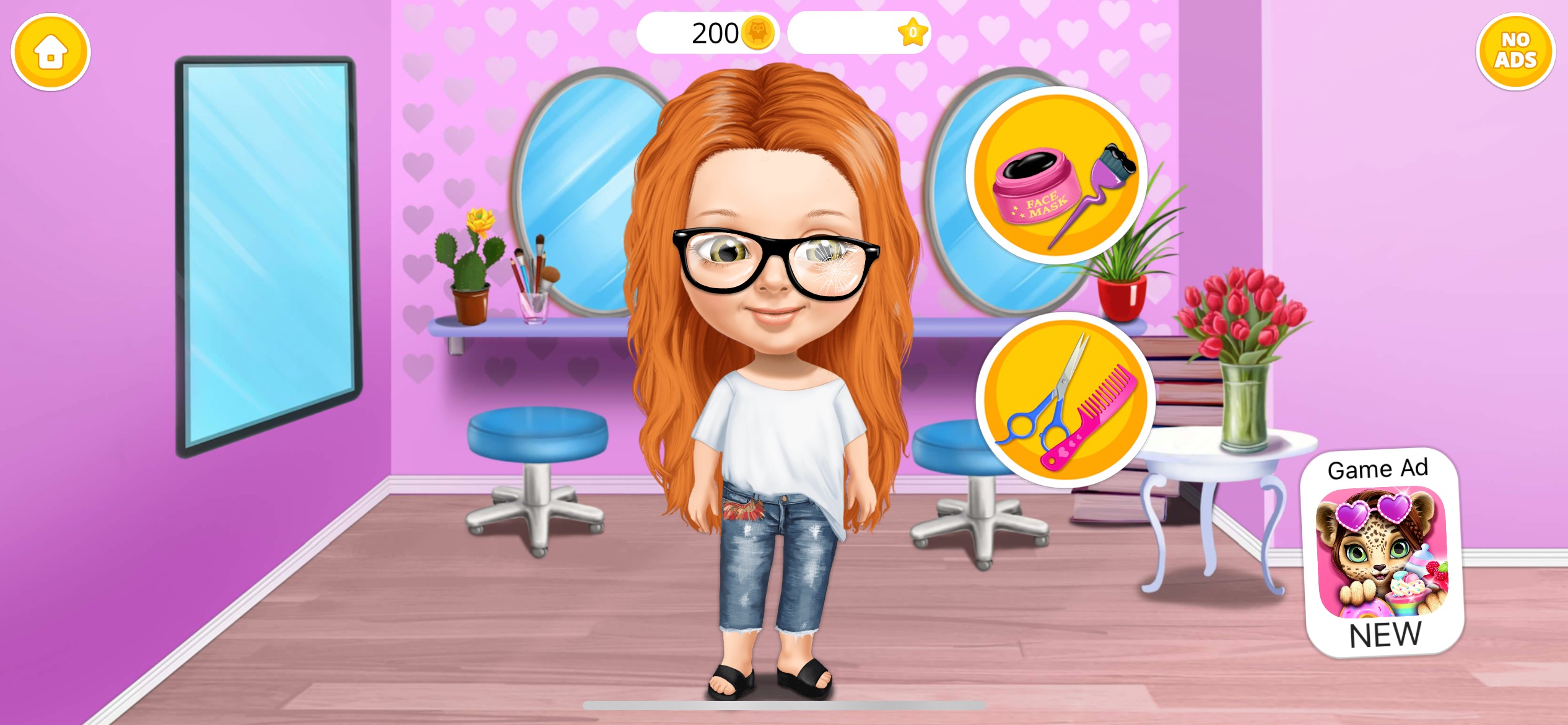 The more levels you complete successfully, the more rewards will decorate your salon shelf. The app is suitable for both children and adults. It develops abstract thinking and teaches you to make decisions on your own. You can play for free, but some items can be purchased for real money.


You may also like: 11 Best Wedding Makeup Salon Games for Android & iOS
My Town: Beauty and Spa game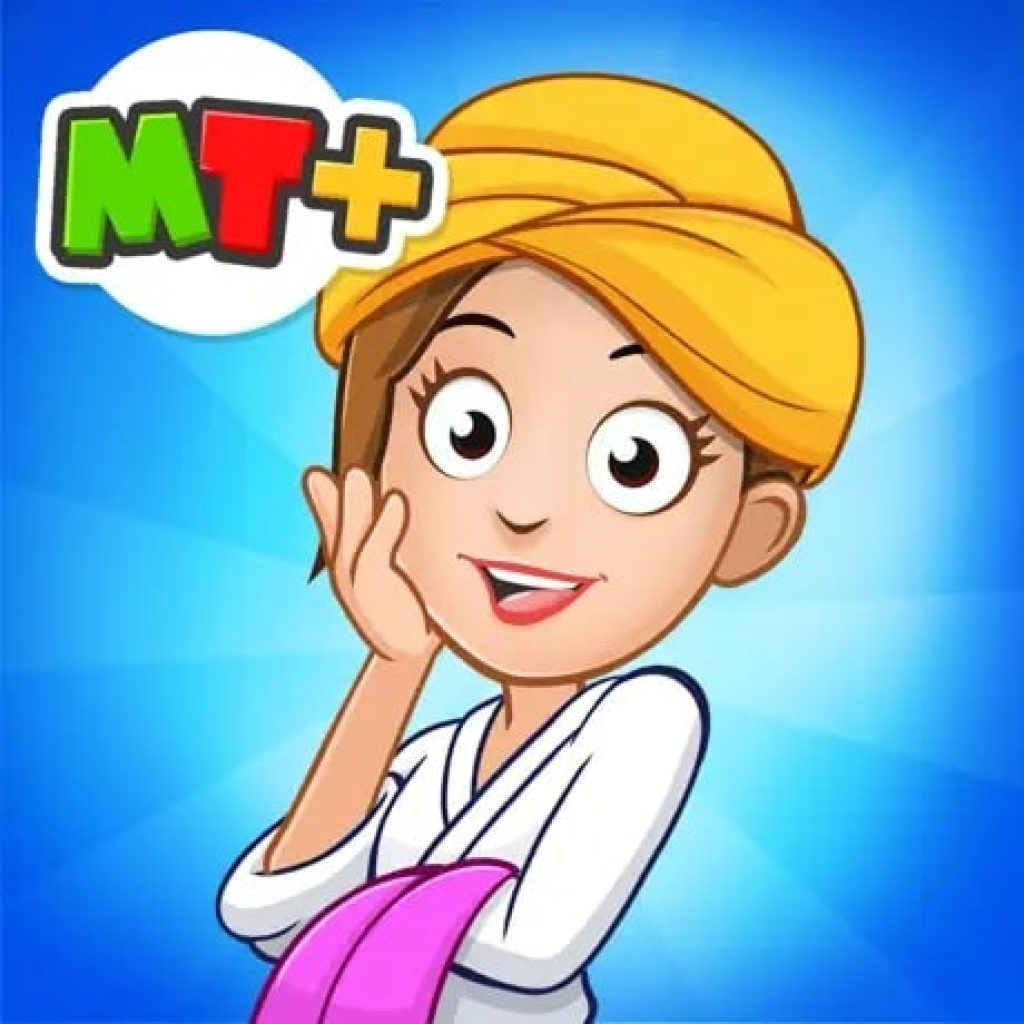 In My Town: Beauty and Spa game you and your children will find a colorful design, unusual characters, and a relaxing spa atmosphere.
Let yourself relax for a moment: get a foot massage, get a chocolate wrap, and try on a new hairstyle. A nice bonus: all this is available from your phone absolutely free.
Cute characters will cheer you up and accompany you during the game. The minimum age of players is one year. Younger children should play this game with adults. There is no maximum age: even adults can play this bright and realistic game with success.
A huge selection of locations, from the hairdressers to the gym. Get yourself in order: get a manicure and use the nail polish you like. Choose a hairstyle and hair color for your character. Relax in the spa and massage room.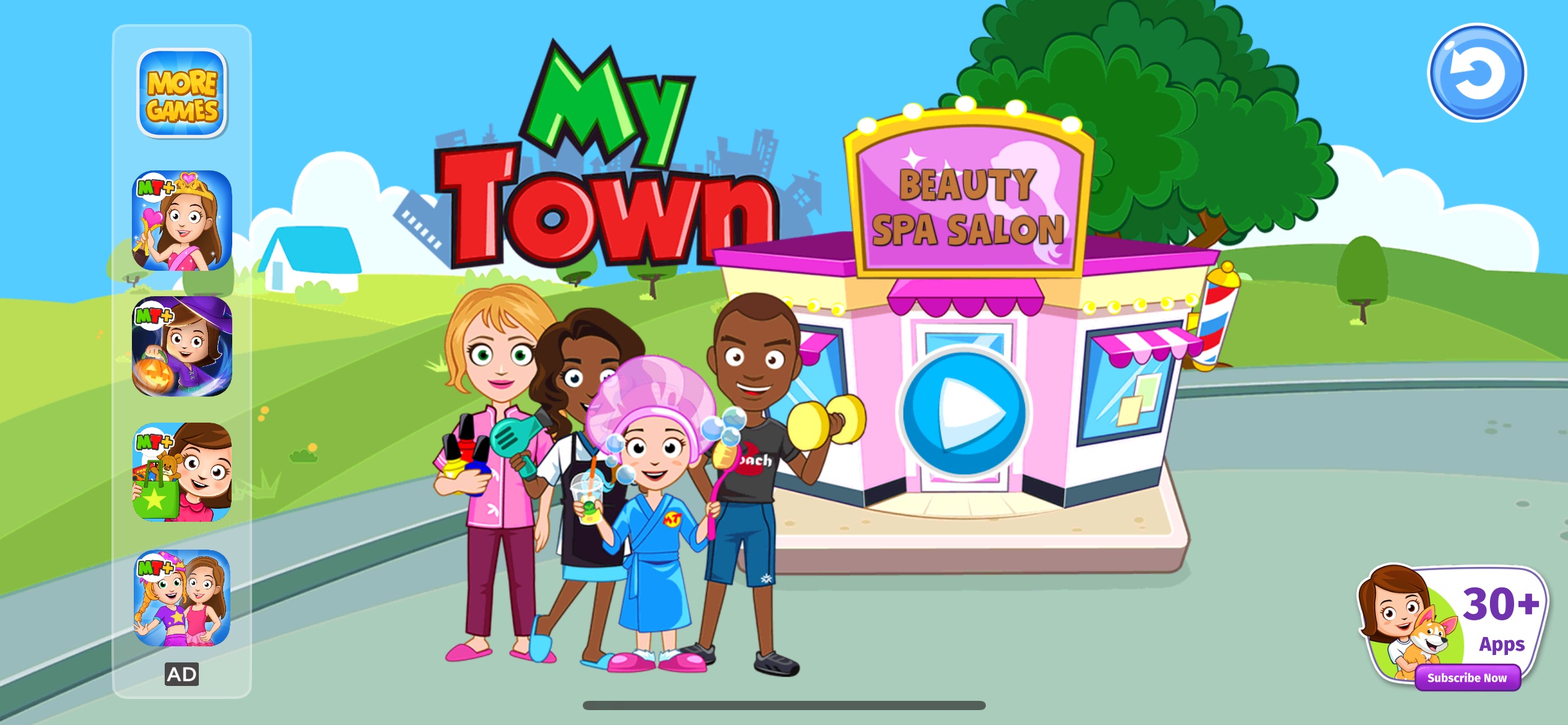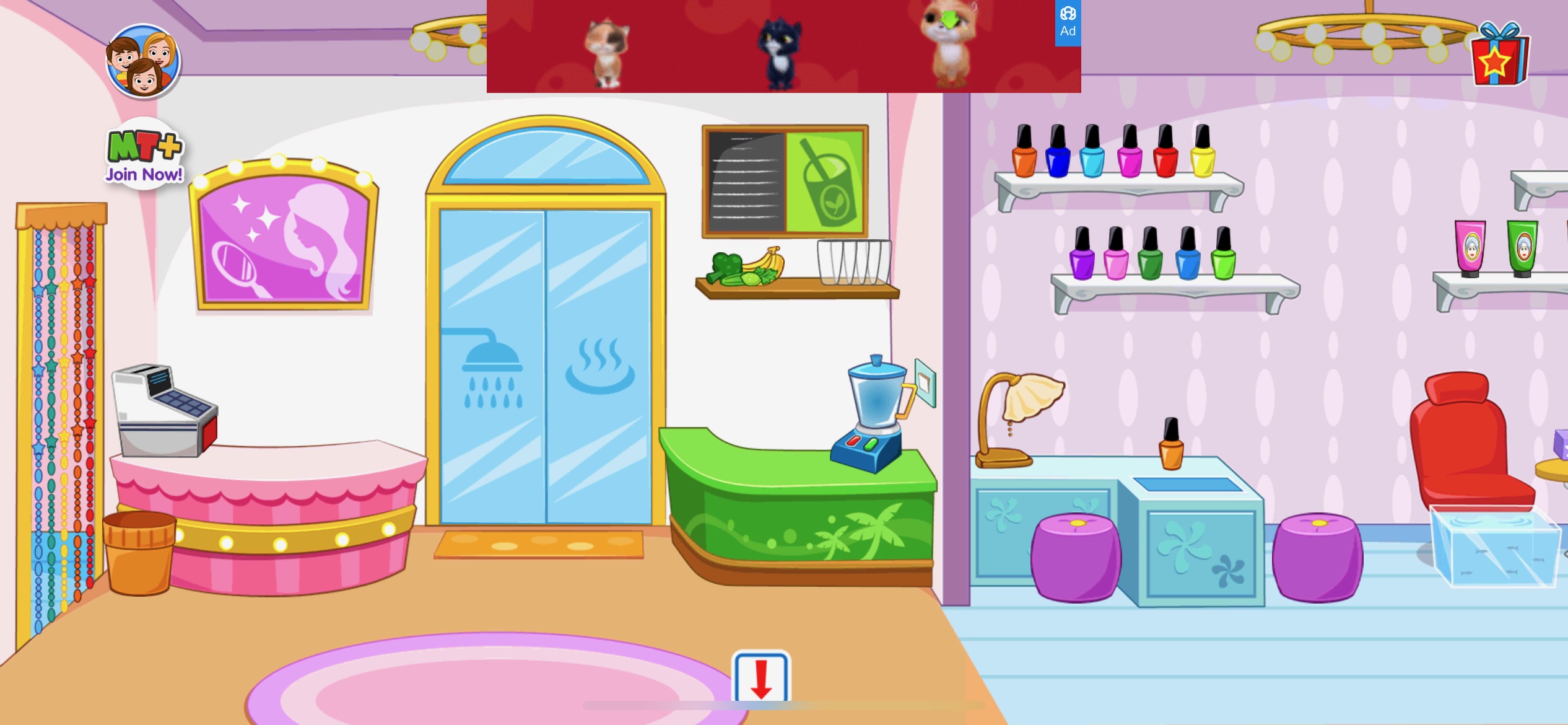 All treatments are free, but you can use real money for in-app purchases if you wish. My Town: Beauty and Spa game will captivate your child for a long time. Many rooms and unusual procedures, the possibility to use your imagination within the app, and characters with cute faces and positive emotions.


Hair saloon – Spa salon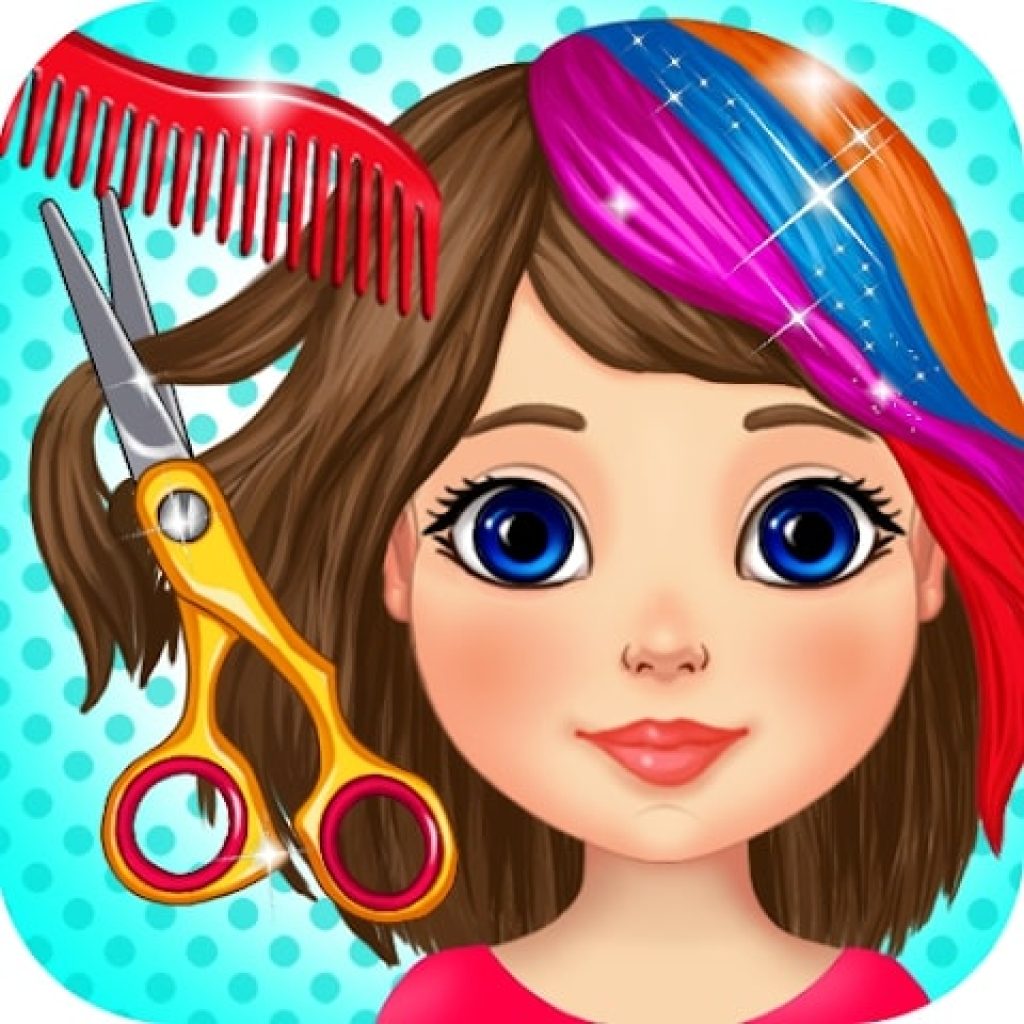 If your child dreams of becoming a hairdresser, he or she will definitely love the Hair saloon – Spa salon app. This mobile game allows you to get closer to the craft of a hairdresser and see the beauty salon from the inside.
The work of a stylist requires a personal approach to each client. Choose one of six models who need your help. Allow your imagination and creative thinking to make each girl a real beauty.
You have a hard job. Take care of her hair: think of an interesting haircut, dramatically change the color of your hair, and build a trendy hairstyle.
Complete the image with well-chosen accessories and makeup. This game is suitable for children of all ages. The calm atmosphere and colorful characters will captivate for a long time.
Try your hand at being an experienced stylist. Use the full range of tools designed to create beauty. Stress the virtues of models with skillful makeup. Comprehensible gameplay allows you to make complex manipulations with a single movement.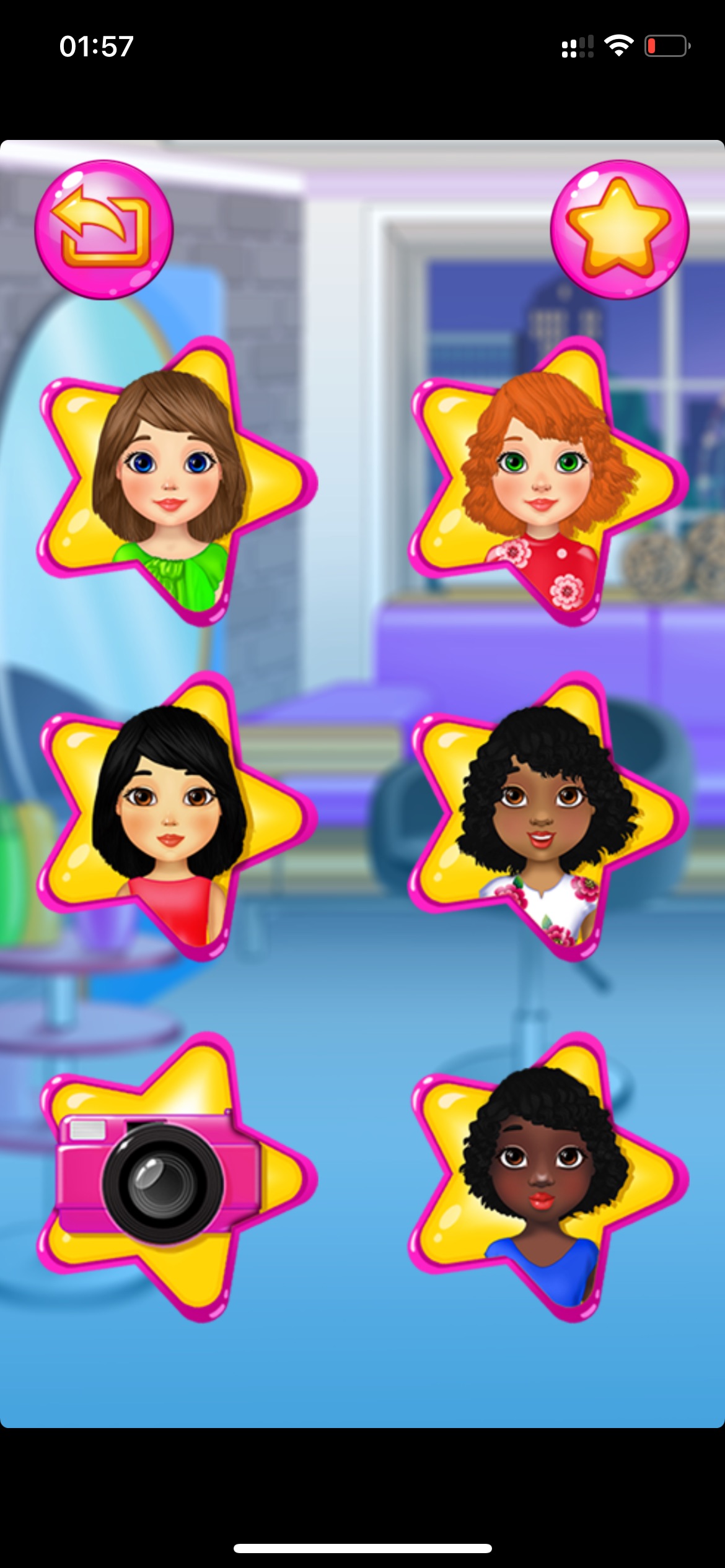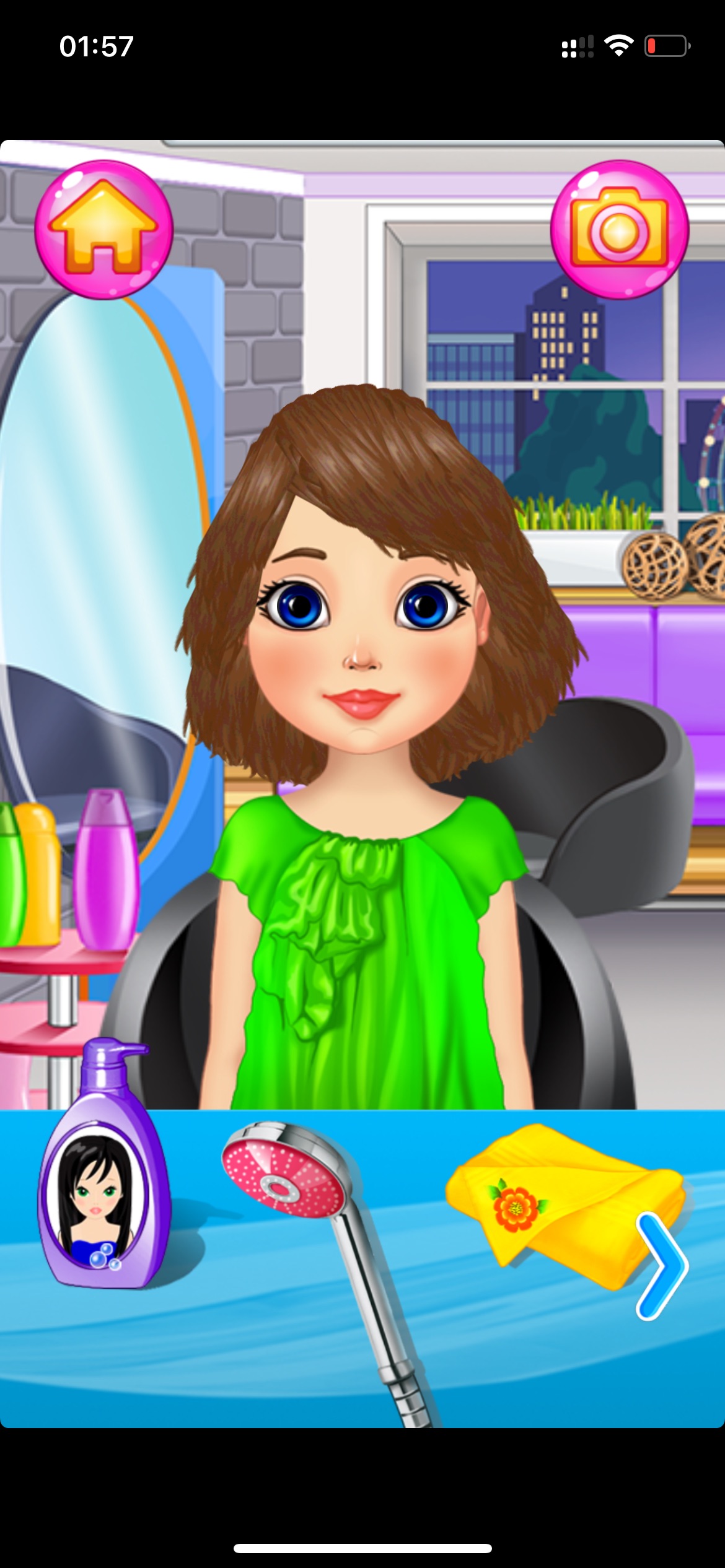 Just swipe the screen to select a model, and use another tool or hair dye. When you're done, you can take pictures of your clients and make a full portfolio to attract new visitors. Make your beauty salon the best-known and most popular.


You may also like: 17 Best Anime Dress Up Games for Android & iOS
Coco's Spa & Salon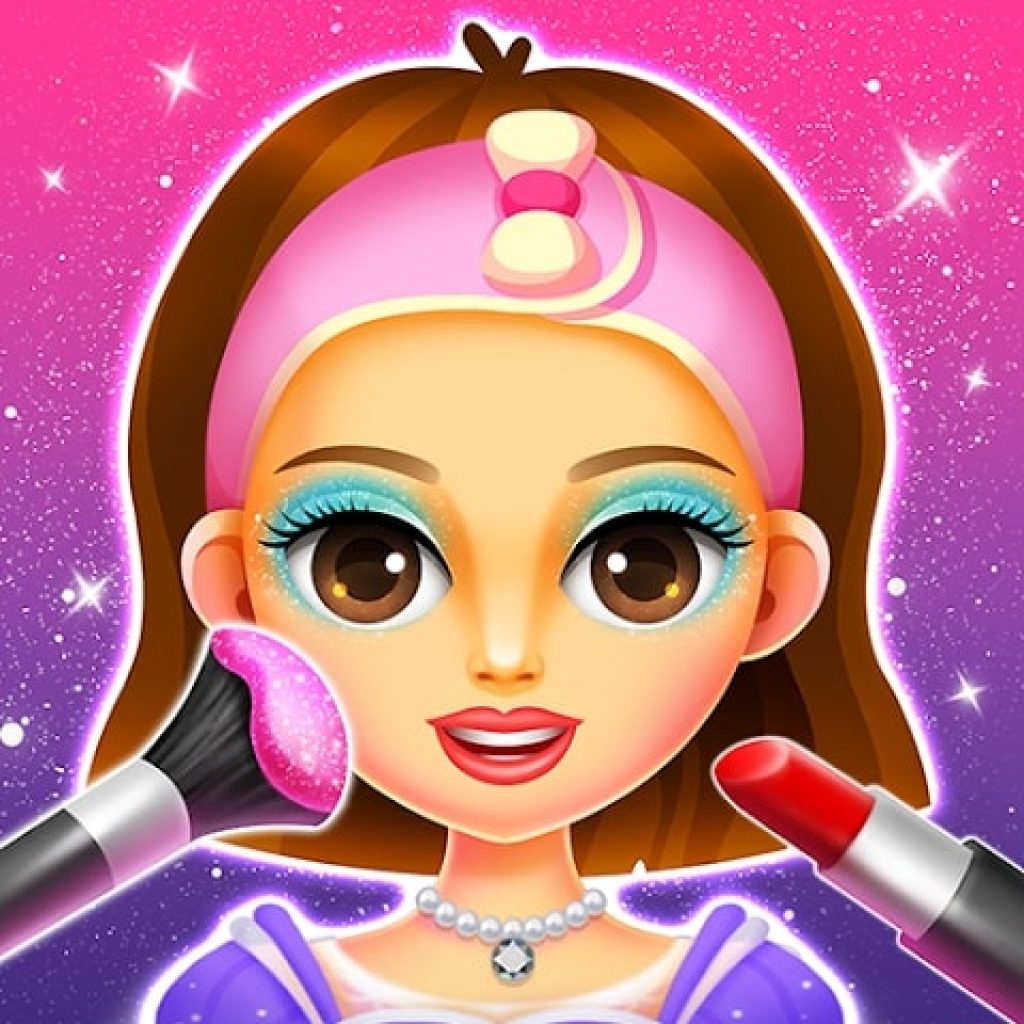 Have you been to a beauty salon lately? It's time to fix that: Coco's Spa & Salon offers you the chance to run a virtual spa directly on your phone.
This app has been created for everyone who appreciates beauty and professionals in the beauty industry. Here you will become a real designer, hairdresser, and stylist.
Each model is waiting for your attention to become the brightest and most beautiful. Choose a haircut and hair color, apply professional makeup, and choose the best clothes to complete the image.
You are not limited in tools or budget. The goal of the game is to make each client the most beautiful and happy. Let your clients stand out in the photos thanks to the right approach.
Which of the 4 models do you like best? Where do you prefer to start? You need to pay close attention to every detail of the image: hair and its color, makeup, manicure, accessories and jewelry, clothing, and shoes.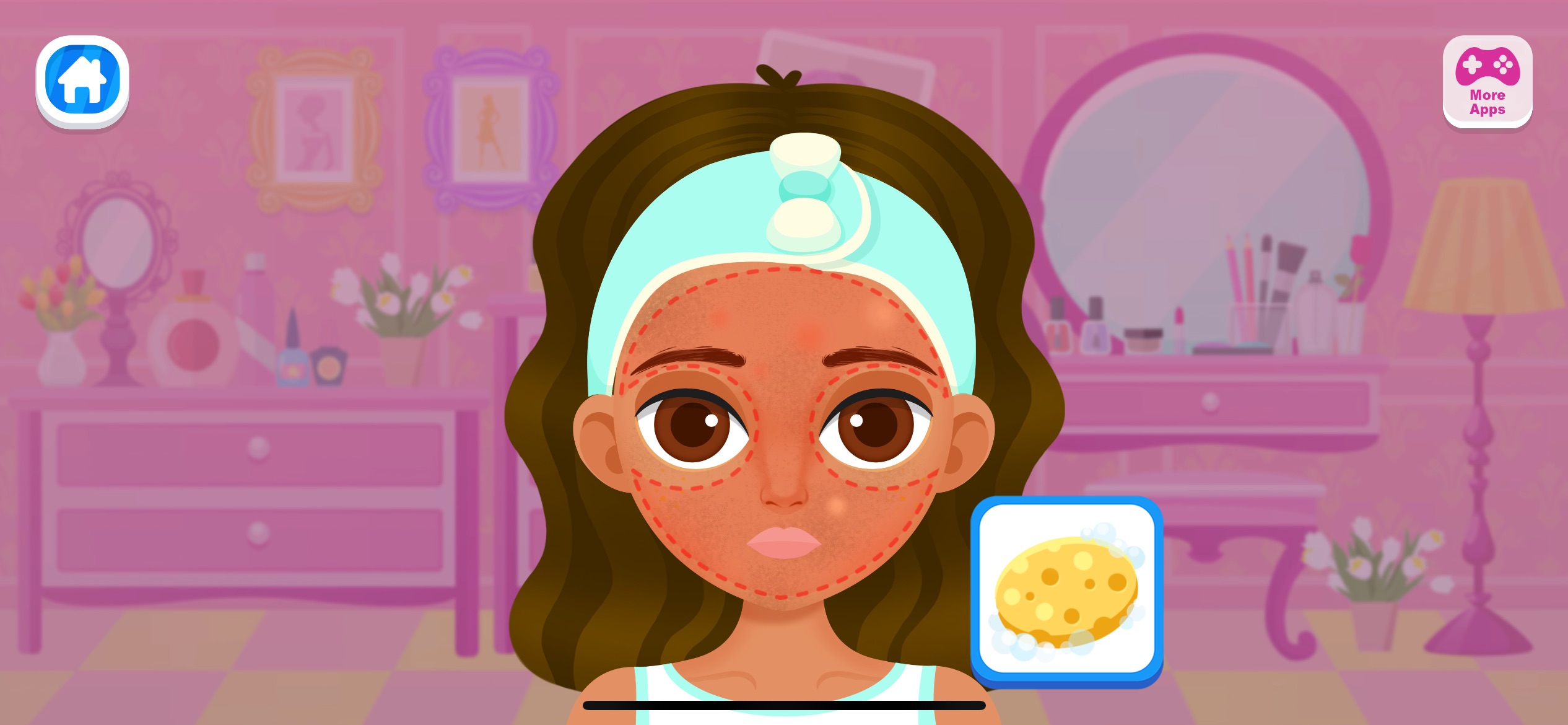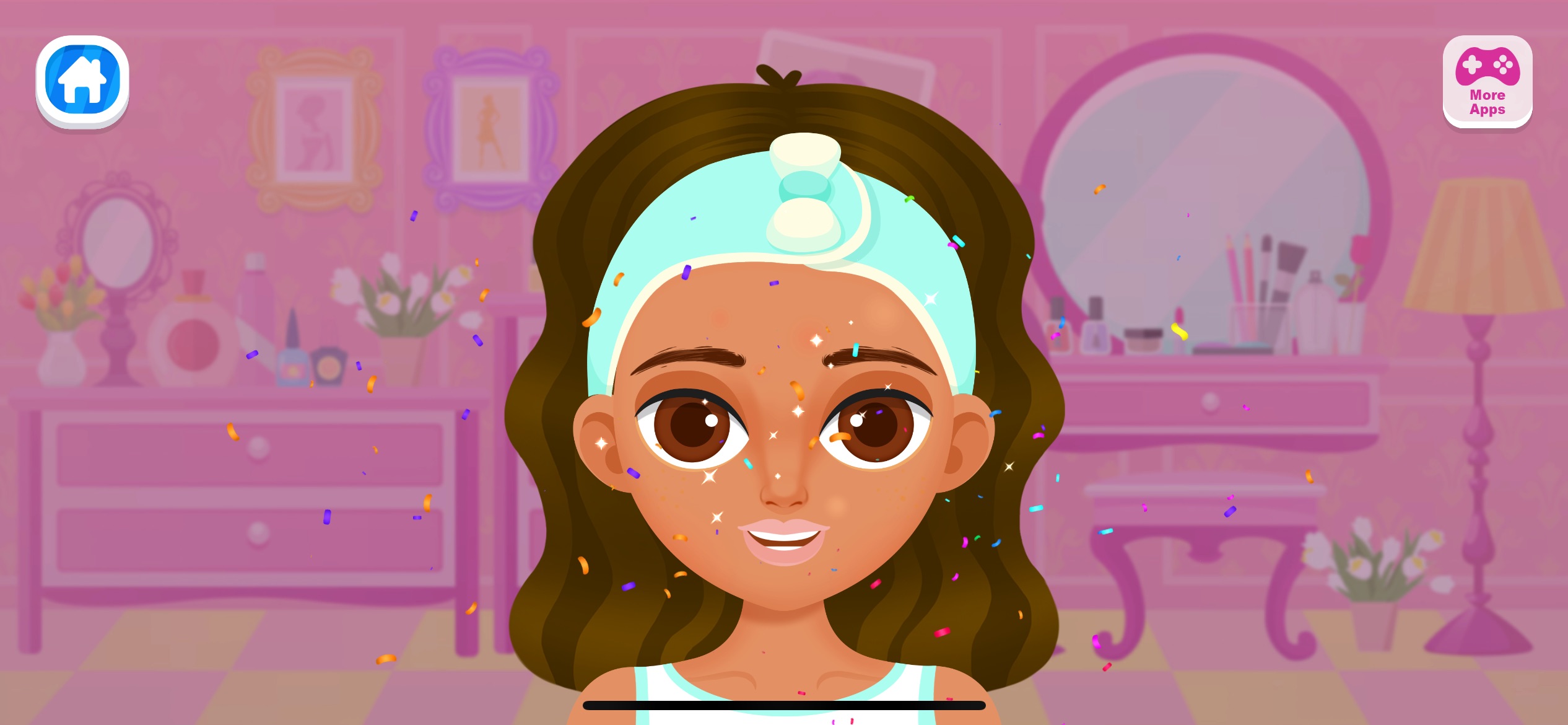 You have a huge selection of the most popular clothing designs, trendy haircuts, and nail polish in front of you. The best tools for curling and cutting hair, painting nails, and applying makeup are always at your fingertips. Coco's Spa & Salon is easy to use, so great even for young children.