In case you are a true Sudoku buff, you should definitely download Sudoku Love developed by Kalmapp.
Now let's have a look at the major features of this tool!

You may also like: 11 Best Griddler puzzle games for Android & iOS
Despite an extended number of integrated Sudoku puzzles, the application does not take up much storage space. Therefore, the installation process will be fast and simple.
When you have launched the app, you can choose the preferred difficulty level, ranging from easiest up to the most difficult one.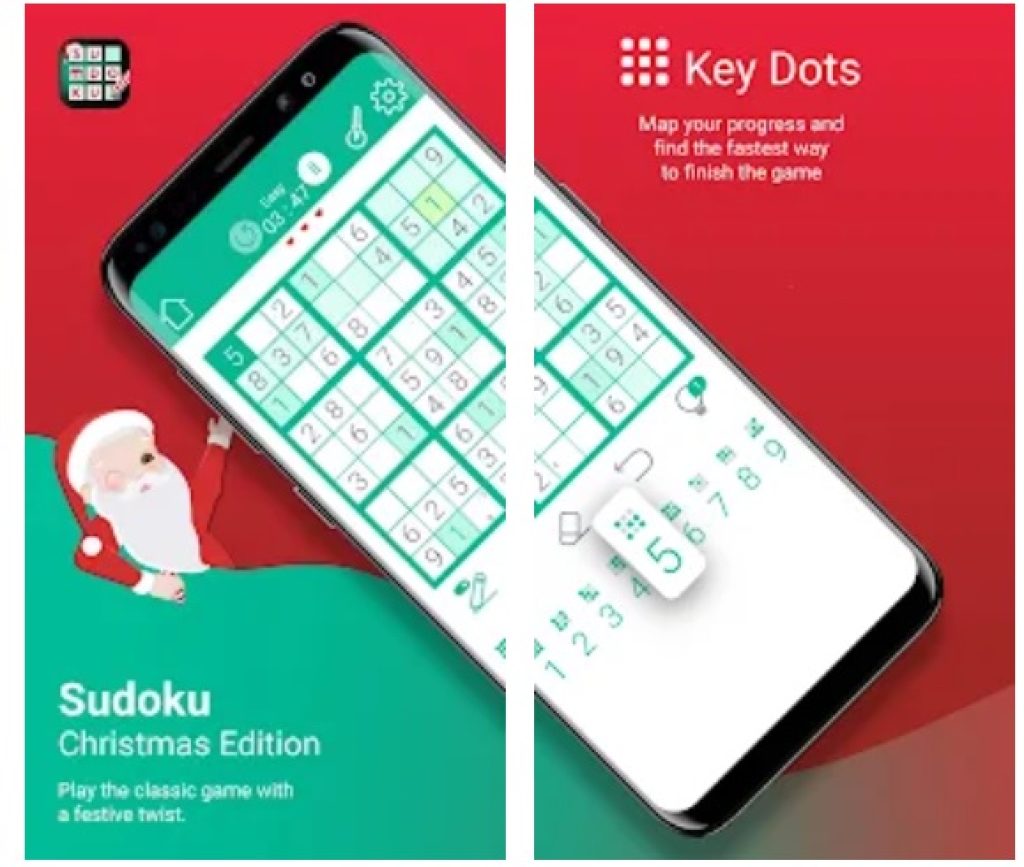 Before you start playing, you can also choose the preferred theme. After that, you can get straight to the subject.
Under the playing board, you will gain access to multiple tools – e.g. Pen, Eraser, Undo, and Hint button. As you play, the app also estimates the spent time at the top of the screen.
Next to the estimated time, you can also find a Settings icon. In this section, you can customize a great variety of parameters.
There is no need to worry if you have faced any difficulties while passing a level, as you can always undo and redo actions in unlimited amount.

You may also like: 11 Best Dictionary & Word Game Apps for Android & iOS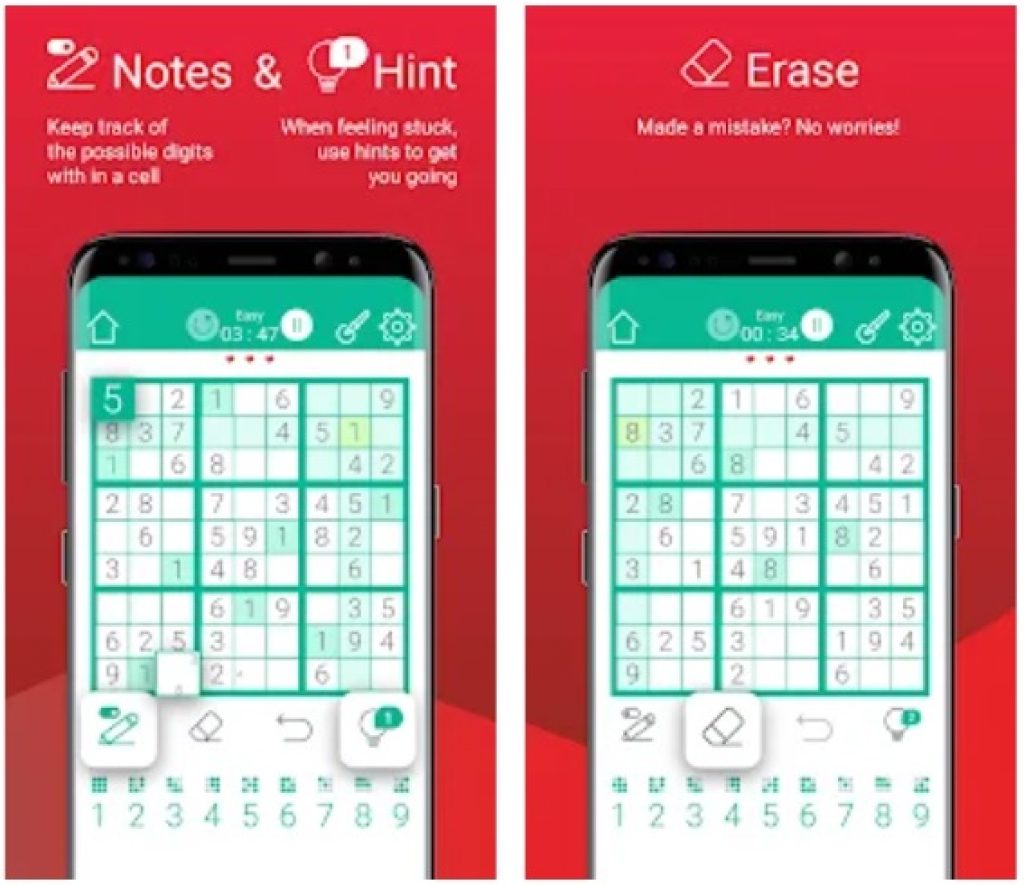 As you play, you can also use the eraser option or hints. Tap on the Hint button to receive necessary numbers. The eraser button allows you to remove the inserted numbers at any time you want.
Additionally, the app features a built-in statistics that allows you to keep track of the entire performance.
If you want, you can always keep notes in case you don't know exactly what digits you should insert. Due to this feature, all possible digits will be kept in the cell.
Summarizing all the points, we can surely say that all Sudoku fans should try Sudoku Love, as it can be suitable for both beginners and professionals.

You may also like: 11 Best Merge Games for Android & iOS