If you are looking for a new involving game we advise you to try Dump Tower. Now let's read more about it! First of all, the game does not take up much storage space, so you will not have to waste too much time on the installation.
But how should we play this game? In Dump Tower, all the players should build their own dump tower as high as possible.
Speaking about towers – you should definitely check out this article about the best zombie tower defense games.
So, when you first open the game, you should hold your device in front of you. After that, tap the center base to place the first structure. Tap the helicopter platform on top of each block to build the next one.
Each block is 10 cm high, therefore you will have to move yourself to set the next block. If you want to start the game again, you should click on the Reset button.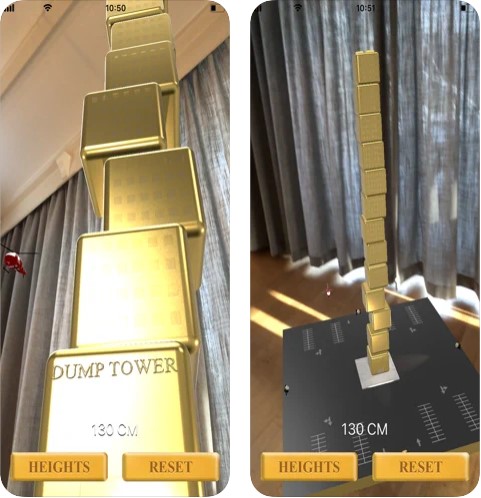 Moving on, Dump Tower enables players to check the leaderboard. Thus, you can monitor the best players' scores all around the world!
If you have tried out this game you have learned that it's a heavy nut. Do you want to try more difficult puzzle games? Then click here.
We have to admit that there is nothing complicated in this game, as it has a very straightforward interface. Additionally, the game's design is thoughtfully developed. To conclude, Dump Tower is truly worth trying. If you want to relieve the stress after a tough working day, this game will definitely help you!