uVPN is a top-grade VPN proxy server that allows users to unblock sites in a private browser and secure their mobile data. Due to uVPN, you will have safe and private internet access anywhere in the world, as it uses the latest encryption technology.
The best part of this tool – it is compatible with all major devices and browsers. For example, iOS, Android, Windows, Mac, Chrome, Firefox, Edge, Opera.
You can find more useful VPN apps for Android and iOS on this list.
In uVPN, all the users can easily hide IP by connecting to a server in any country – Canada, China, UK, or the USA. Moreover, you can also hide your location. Thus, we can surely say that you will not have to worry about your anonymity!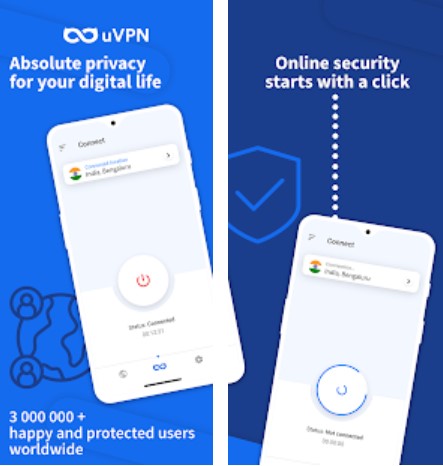 We would like to mention that uVPN works fast and simply. For example, you can enable fast OpenVPN connects and keep your private browsing as fast as possible. Plus, with our turbo speed VPN, users can connect up to 5 devices simultaneously.
Moving on, uVPN provides access to all websites, streamings, games, and platforms without limits. The app does not record your browser activity or search history, so you can use any sources you want.
The application comes with a 7-day free trial. After that, you can choose from three subscription plans that you can purchase at a quite accessible price.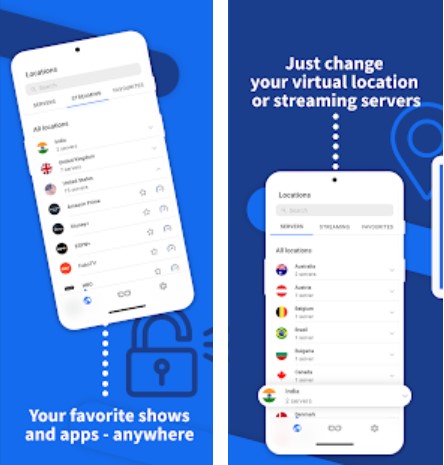 In case of any technical issues, you can always contact 24\7 customer support.
We were pleasantly surprised by the minimalistic app's design that guarantees a pleasurable user experience. Additionally, the app's interface is very convenient to use. So, we can surely say that there is no need to be very tech-savvy to understand how this app works.
And have you ever heard of cloud VPN? It's even more efficient than the regular one. The best apps for that you can find by clicking here.
Another interesting feature there – the developer provides regular updates of the app. No doubt, this is a great bonus! To sum up, uVPNn is full of useful features. Now you don't have to worry about your safety on the Internet!