We're going to tell you now how you can create awesome audio projects, even if you've never used multitrack editors or mixers before.
For all the singers out there who also want to record their voices, we can recommend the best auto-tune apps.
It is simple – use Easy Audio Mixer by the G.F. Software team – a powerful recording software and multitrack audio editor with support for ASIO plug-in VST plugins. Whether it's presentations, podcasts, or music – with this program you can create masterpieces that will stand out favorably against the background of others.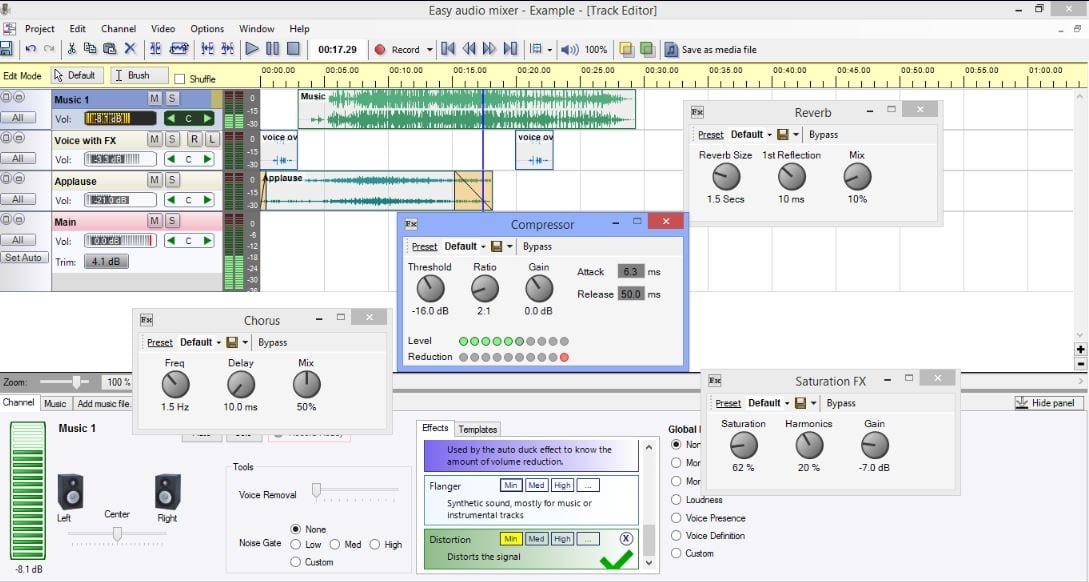 It is easy to record sound, import music, edit channels, and apply effects in the application. You can export the finished project to audio files like WMA and WAV. You can also import a song, remove vocals from it, and record your own singing. Thus, nothing is as much plain as your own song recording with Easy Audio Mixer. A variety of sound effects included in the program will help your records become unique.
Did you know that you can convert any video from YouTube into an audio format? First, you have to download the video. Then convert it to an Mp3 file and explore all the power of the Audio Mixer!
It takes days to understand how to work as a regular professional audio editor. Completely not the same with Easy Audio Mixer. It is not difficult at all to deal with it. Moreover, the application has built-in demos to help you master it in no time.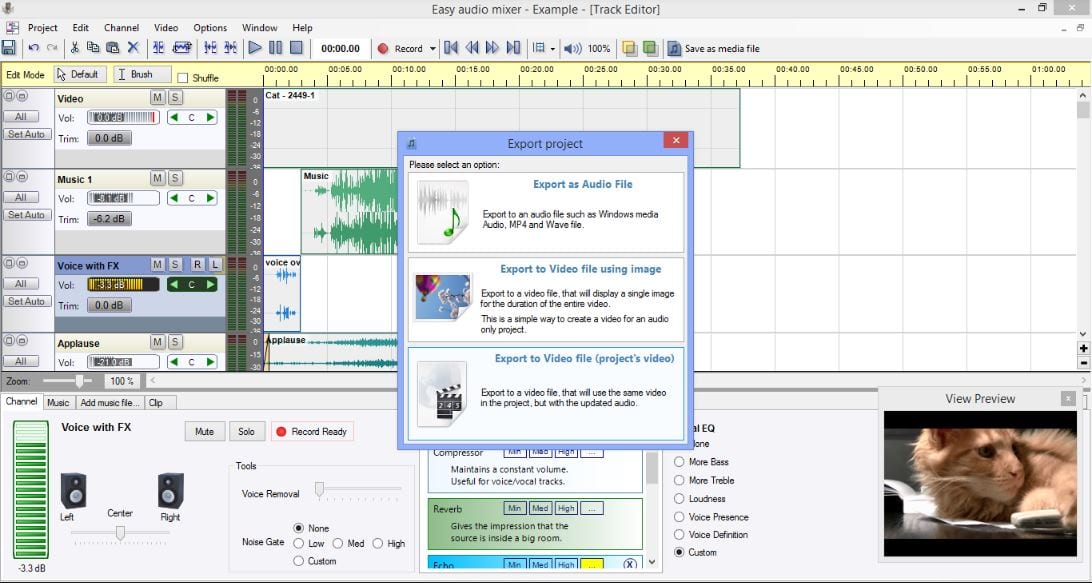 Let us look closer at the key features of Easy Audio Mixer:
Sound record from your sound card, microphone or line-in
WAV, MP3 and OGG, and WMA files import
Removing vocals from imported audio files
Easy editing of audio clips
One-click to apply effects
Several included presets of effects
Export to WAV / WMA files that can be played on most music players
Integrated tutorial videos to help you
Simplified interface looking like a professional studio one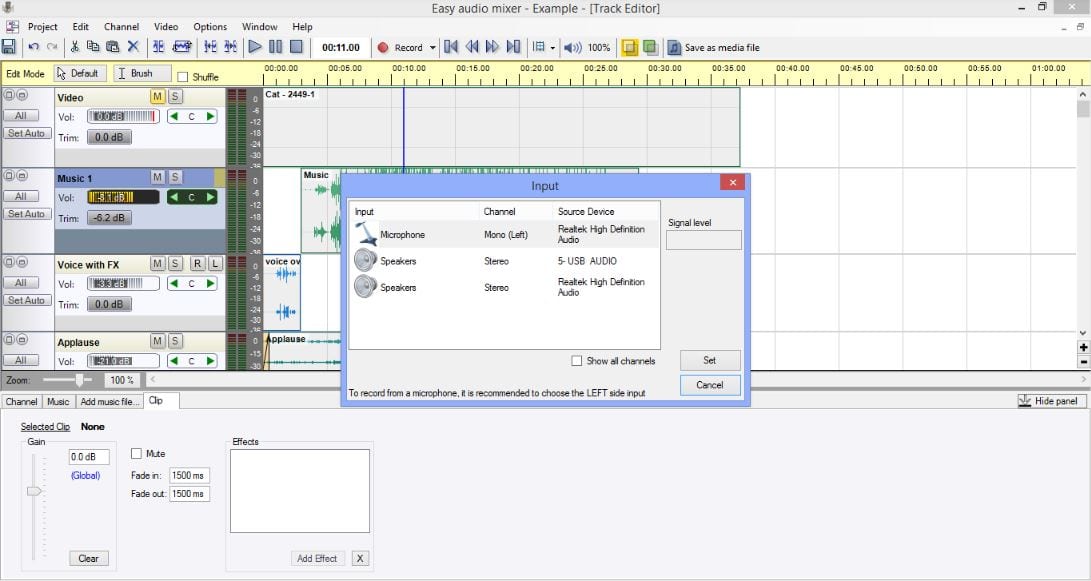 In addition to this review, we can offer an article about ht best apps for adding music to the video. Create the most authentic video clips with no effort!
So now you know that importing audio files, editing them, applying creative effects, and exporting to another format is easy and convenient with Easy Audio Mixer. What are you waiting for? Become a professional in a few clicks.