Remember the old 2D map adventure games that fascinated us so much a dozen years ago? If not, it's time to fall in love with their cozy charm with the game Lost Treasure Survival RPG.
You may also like: 15 Best Point and Click Adventure Games for Android & iOS
At the very beginning of the game, you can choose your hero – a boy or a girl. The settings are minimal and only include turning off sounds or background music.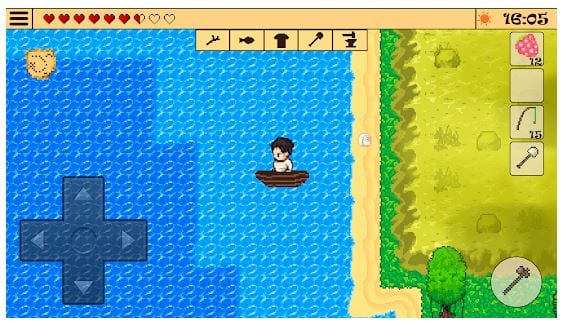 In the story, you find yourself on a desert island, probably having been shipwrecked. You need to get out of there. You will find the lost treasure through storms and misadventures. But first, collect the branches and build a hut that will be useful to you as a shelter. When night falls, the island will be teeming with dangerous snakes.
Collect branches, shells, and food. You will need healing berries. Explore the dungeon, but do not let the huge slugs living there kill you. Find a shovel and sword.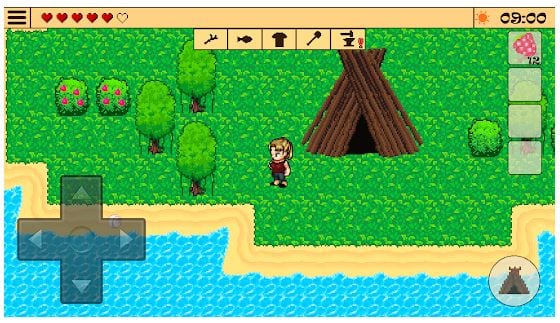 The shovel will allow you to get to an inaccessible part of the island, and the sword will protect you from attackers. Over time, you can build a canoe to get to the neighboring island. But your adventures will not end there either. There are many more islands to explore in this game.
When you are tired and do not know what to do, get hints from the game. To do this, you just need to watch an advertisement that does not last more than half a minute. Also, ad views allow you to get power-ups.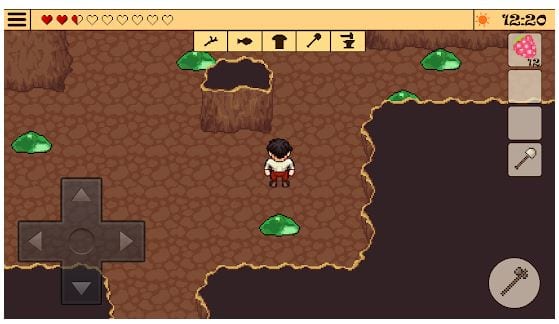 All your crafting, tools, and other achievements are available via the icons at the top of the screen. In total, you will have to collect over seventy items and forty crafting achievements before you acquire the Lost Treasure.
You may also like: 11 Hardest Puzzle Games for Android & iOS in 2021
It's a great addictive toy to kill ten minutes there – fifteen minutes here. You can play in fits and starts – everything is saved. The game is designed in 2D retro style. The developers have done just a great job. The serenity of rest in the running of time – that is what the Lost Treasure is!