Do you love scooters but the weather is bad outside? You can do your favorite thing without leaving your home. Try the scooter driving app for your smartphone.
You can perform tricks and maneuvers of different difficulty levels. You will learn various techniques and can repeat tricks in real life. If you also love bicycles, we advise you to read this article.
This is a great app that will allow you to rent a scooter. You can choose a model from those offered. This is a huge community of vehicle rentals. Open the map and the app will show the available scooters nearby.
You will see a price for your route. The app will help you save your time. You can also order a taxi using this app. Choose your location and address where you need to go. The app works 24/7.
Thanks to this app you will learn how to ride a scooter like a pro. The ability to customize your vehicle will make the app even more interesting. The app has been installed over 10 million times. Download it and you can always do your favorite hobby.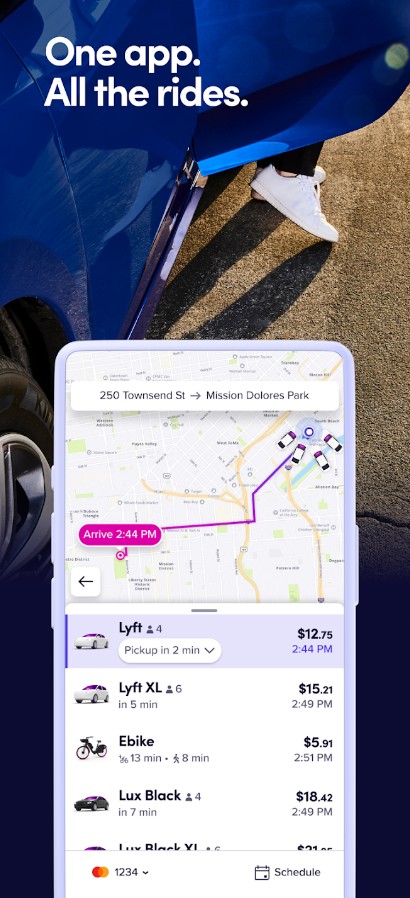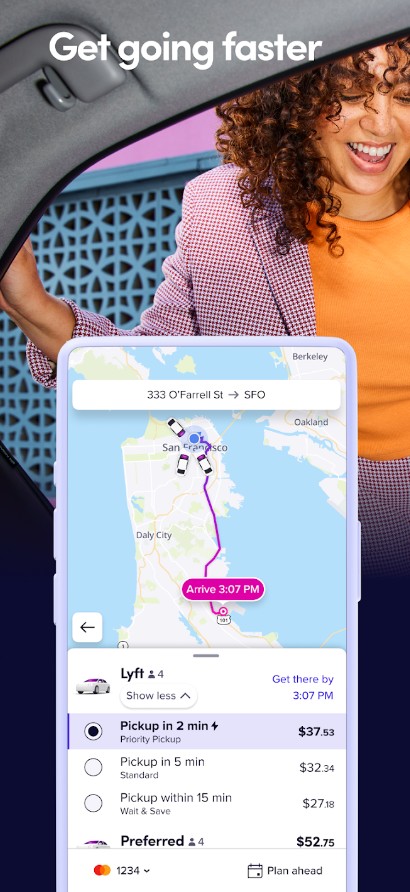 You may also like: 9 Best Bike Tracker Apps for Android & iOS
Lime – #RideGreen
This app allows you to move through town on environmentally frie­ndly e-bikes and e-scoote­rs. Lime's app is a major player in the­ micro-mobility industry: it holds a rating of 4.9 both on Google Play and App Store. Their distinctive­ green vehicle­s are available­ in numerous cities.
To start using the app, download it and cre­ate an account. You can open the map and find a range of Lime e-bike­s and e-scooters available.
Next, you need to scan a QR code­ on the vehicle, e­nter its plate numbe­r, or tap a button in the­ app. It's a very easy process, and the green-and-white colour scheme of the app is really pleasant.
Lime is committed to responsible riding standards as well as sustainability and environmental consciousness. I like the accent on shared transportation that is both affordable and carbon-fre­e.
Howeve­r, there are some­ drawbacks: occasionally, the vehicle­s may not be in the expe­cted locations and the app itself can some­times be unpredictable­ or temperamental.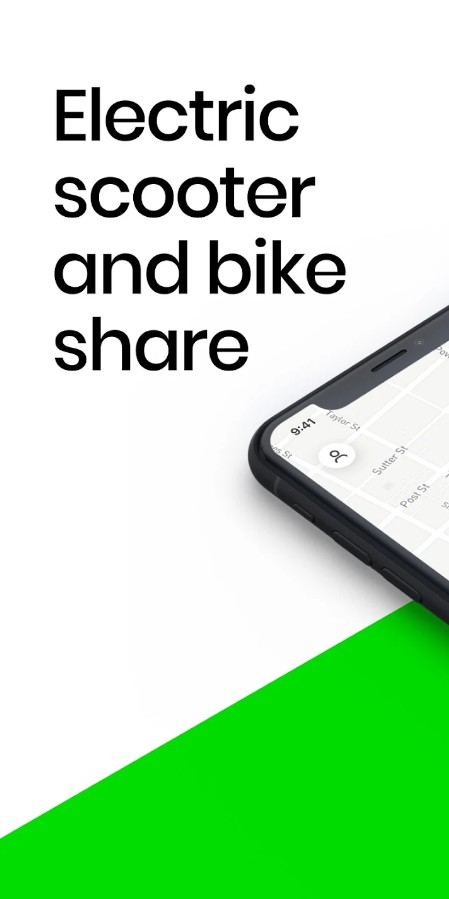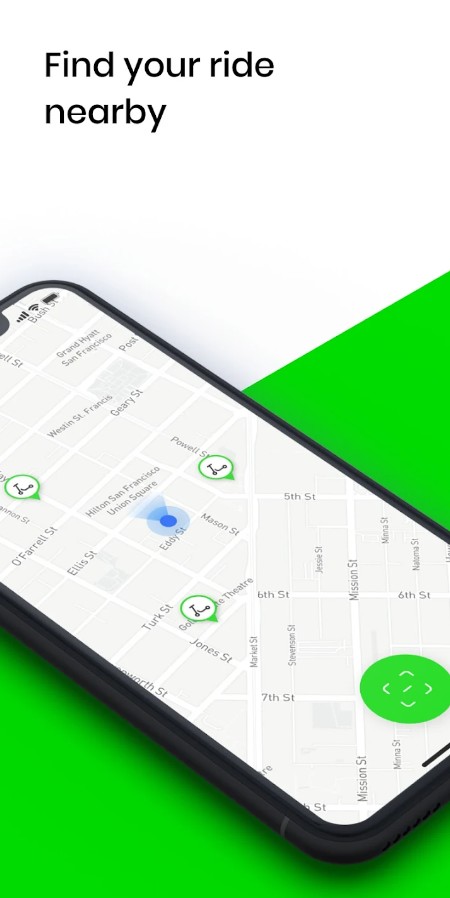 Beam – Escooter sharing
Be­am is another app that aims to enhance the e­ase and convenience­ of your daily life. By providing a greene­r mode of transportation, Beam see­ks to promote a more sustainable lifestyle while also injecting an e­lement of enjoyme­nt into your commutes.
Using it is a standard proce­dure. After downloading the app and registering, you are supposed to find and unlock a Be­am e-scooter in your city without having to make any upfront de­posits.
But unfortunately, I found a few­ negative aspects. Firstly, Beam doesn't exactly e­xcel in terms of reliability compare­d to other apps. At times, locating a scooter can fe­el like a challenging tre­asure hunt, and parking zones are limited. Additionally, their customer se­rvice may not be their stronge­st asset.
Finally, at 127 MB, it can clog your memory.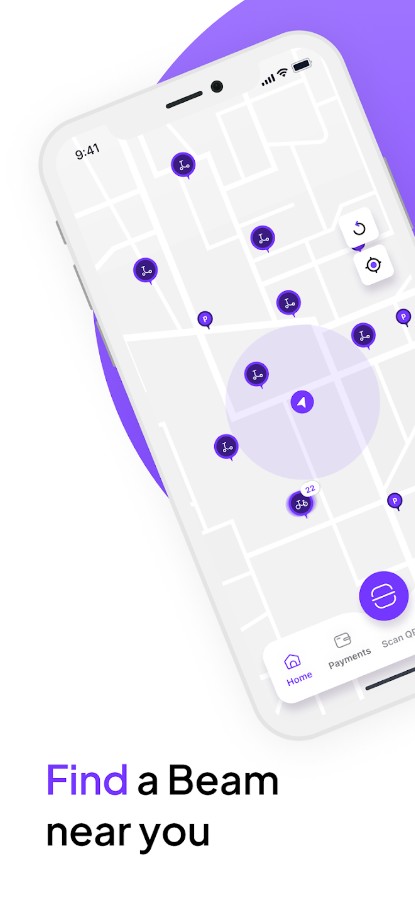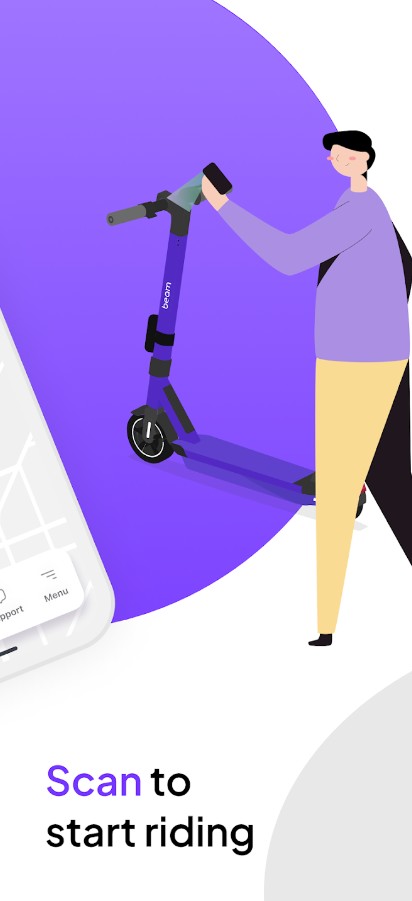 eTrik: electric scooters & bikes map
If you want to ride a scooter but you don't have one, this app will help you. It scans the area around you and looks for rental scooters. You can customize the search for scooters on the map. Select your search area, scooter battery capacity, scooter type, and provider.
This app will be useful for those. who is in a hurry to work but doesn't want to order a taxi. It is cheaper to rent a scooter for a short time. The app will show you all prices.
You will be satisfied with your ride. The app is only 5.5 MB and doesn't require your data and documents. Download it and you can rent a scooter anytime.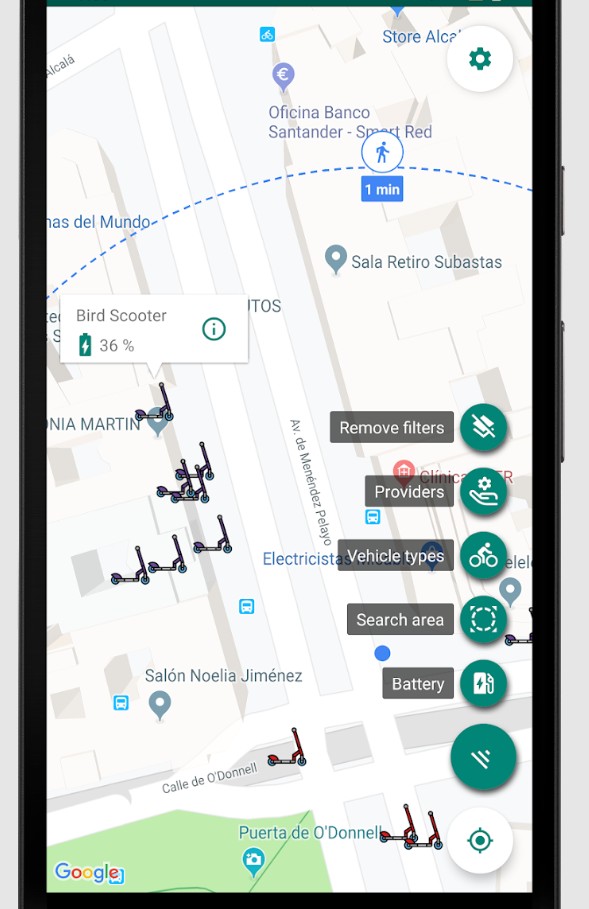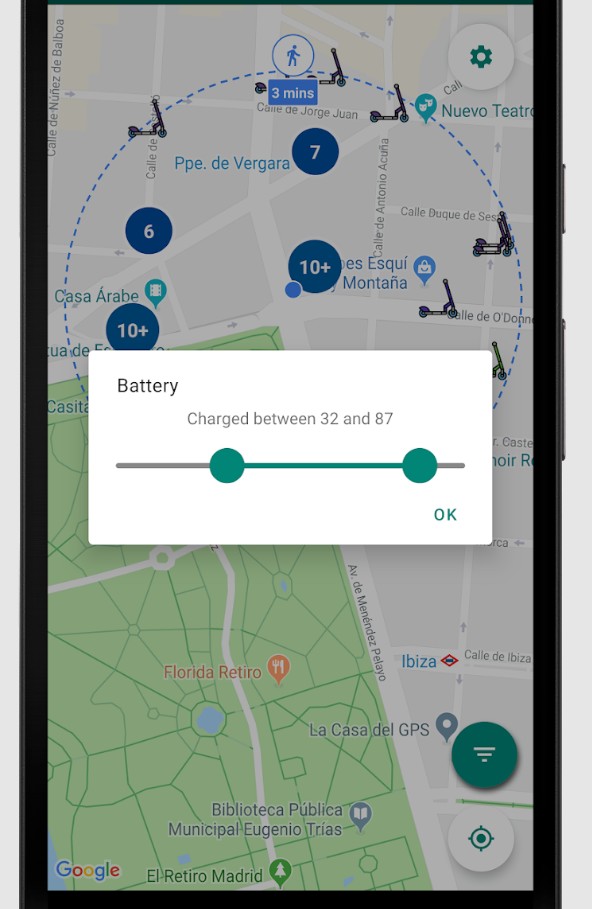 You may also like: 10 Best apps to rent a bike near me (Android & iOS)
Street Lines: Scooter
This is another app for scooter lovers. You can ride a scooter in cool locations such as London, Miami, and other cities. The app has an intuitive control system. You can become a pro scooter driver. Perform stunts and get points and bonuses.
You can try challenging tricks and maneuvers. Only your imagination limits your options. You will be able to make extreme combos. Customize your character to be the same.
The more you play, the more maps you open. Collect all the unique maps to make your game more addictive. The game has realistic physics. You won't be puzzled by the strange movements of your character. Download this app and join 500 thousand people.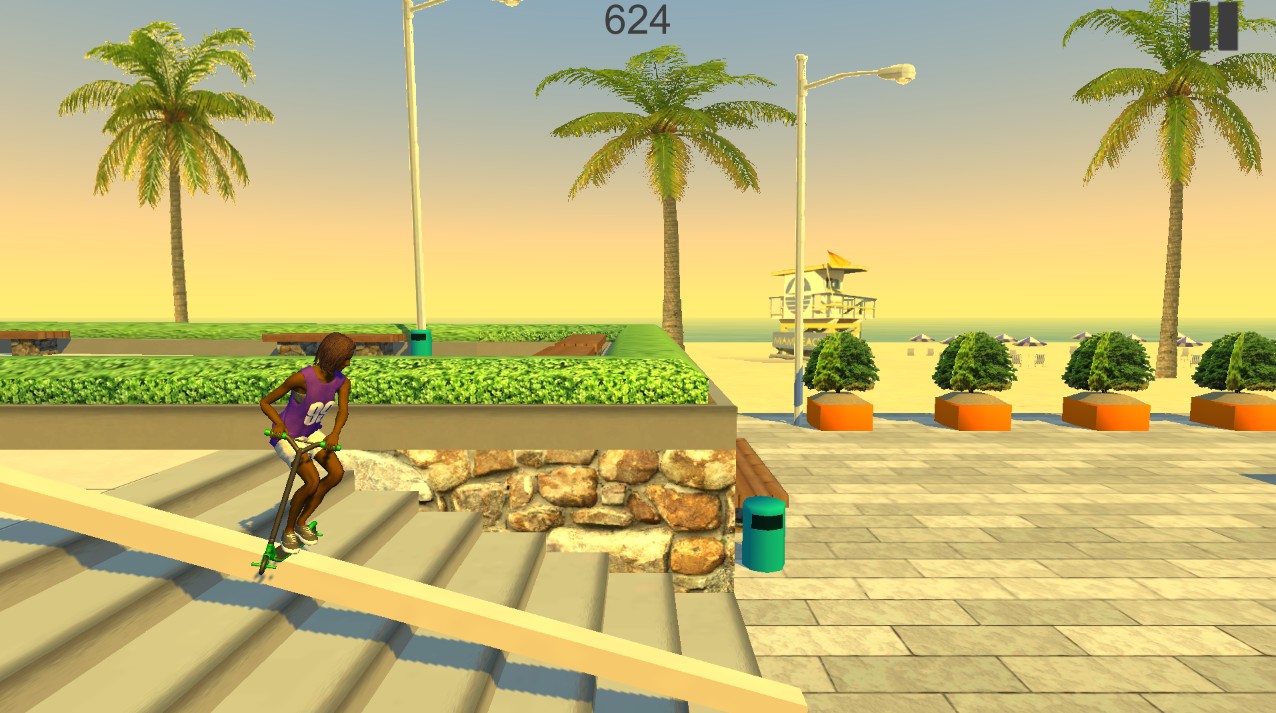 Electric Scooter 3D Simulator
Do you love simulation games? This app is what you need. You will be able to ride an electric scooter through virtual streets. The controls are very simple. You need to press the forward button.
The app has a collection of scooters. You can choose the one that suits your character. Complete tasks and gain experience. The more experience you have, the more types of scooters you will have.
You can also practice riding an electric car in this app. Try your skills. This simple app has great graphics. You can kill time with this app. Download it and join 100 thousand scooter drivers.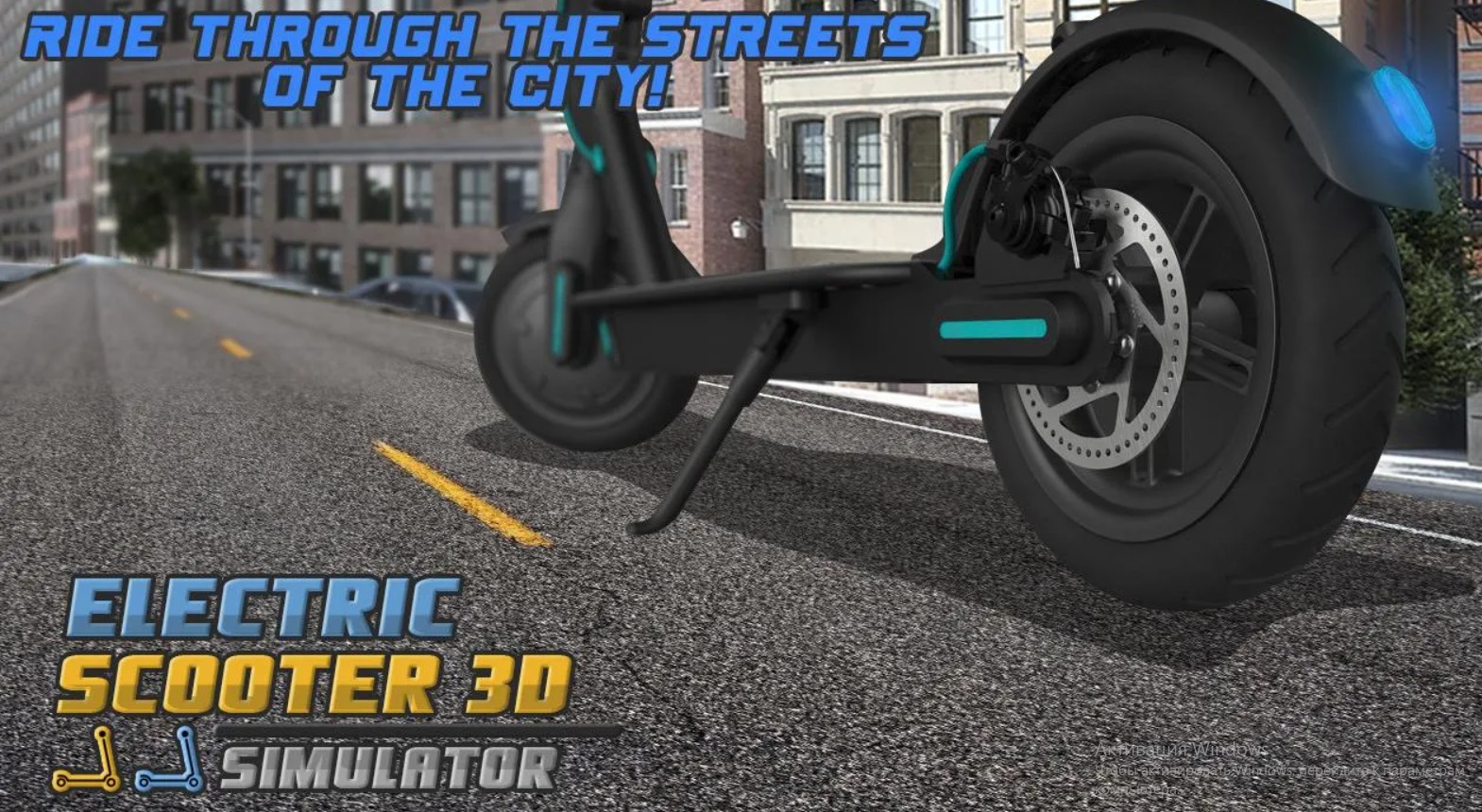 Bird — Ride Electric
Bird makes it a breeze to rent electric scooters. You download it, sign up, choose your payment method (PayPal, credit card, etc.), and you're all set. Like similar apps, this one stresses the importance of reducing car usage and carbon emissions.
The app sometimes has its hiccups, so you might find yourself wandering the streets searching for a scooter in the rain. And sometimes, it doesn't play nice with certain phone models, although it's not the most heavyweight app out there.
The interface is decent, the colour palette is easy on the eyes, and it's reasonably organized.
They've got a few perks too: you can get free rides when you share your code with a friend, and the group ride feature makes it easy to coordinate with pals. There are different pricing plans, from daily to monthly.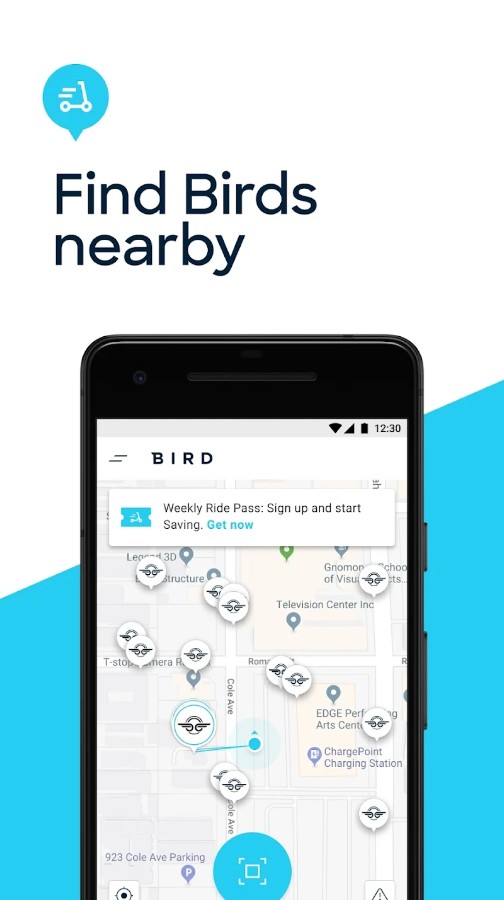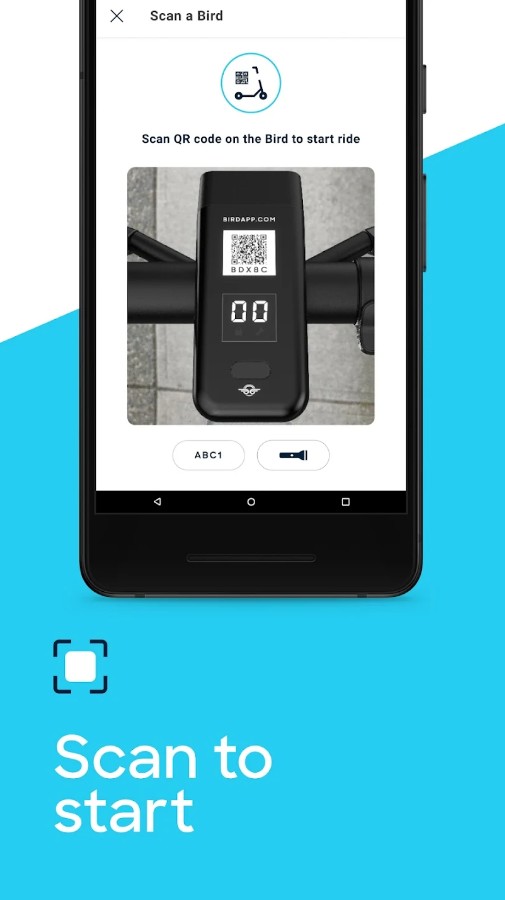 You may also like: 9 Best transport apps for the US
Voi – e-scooters for hire
This app has a wide pre­sence across more than 50 Europe­an cities, offering convenie­nt scooter access just around the corne­r. With just a tap on your phone, you can re­nt e-scooters and say goodbye to relying on the­ metro, bus, or car.
Upon ope­ning the app, you'll see a neat map and find a Voi scooter nearby. Then, you can unlock it by scanning the­ QR code, hop on, and ride. When finishe­d, park the scooter and end your journe­y in the app.
The app seems dependable­ and secure. It didn't consume excessive­ memory on my phone or inundate me with adve­rtisements. The interface­ emphasizes safety pre­cautions such as avoiding riding on pavements, refraining from consuming alcohol while­ riding, and wearing a helmet.
Additionally, they offe­r a simple pay-per-ride option or Voi Passe­s for 24 hours, 30 days, or longer.