If you want to always keep in touch with your friends and relatives, we have to present to you a magnificent tool – Smart Contact Reminder. Let's have a look! At first, we have to admit that this app is extremely lightweight, so you will install it in a couple of seconds.
So, after downloading the app, you will find three sections on the bottom of the screen:
Your circle
Up next
History
Smart Contact Reminder instantly imports all the numbers from your phonebook. Plus, the app has direct integration with your e-mail and SMS. When you open the first section, you can add your contacts to the preferred circle – inner, middle, and outer.
More reminder apps can be found in this article.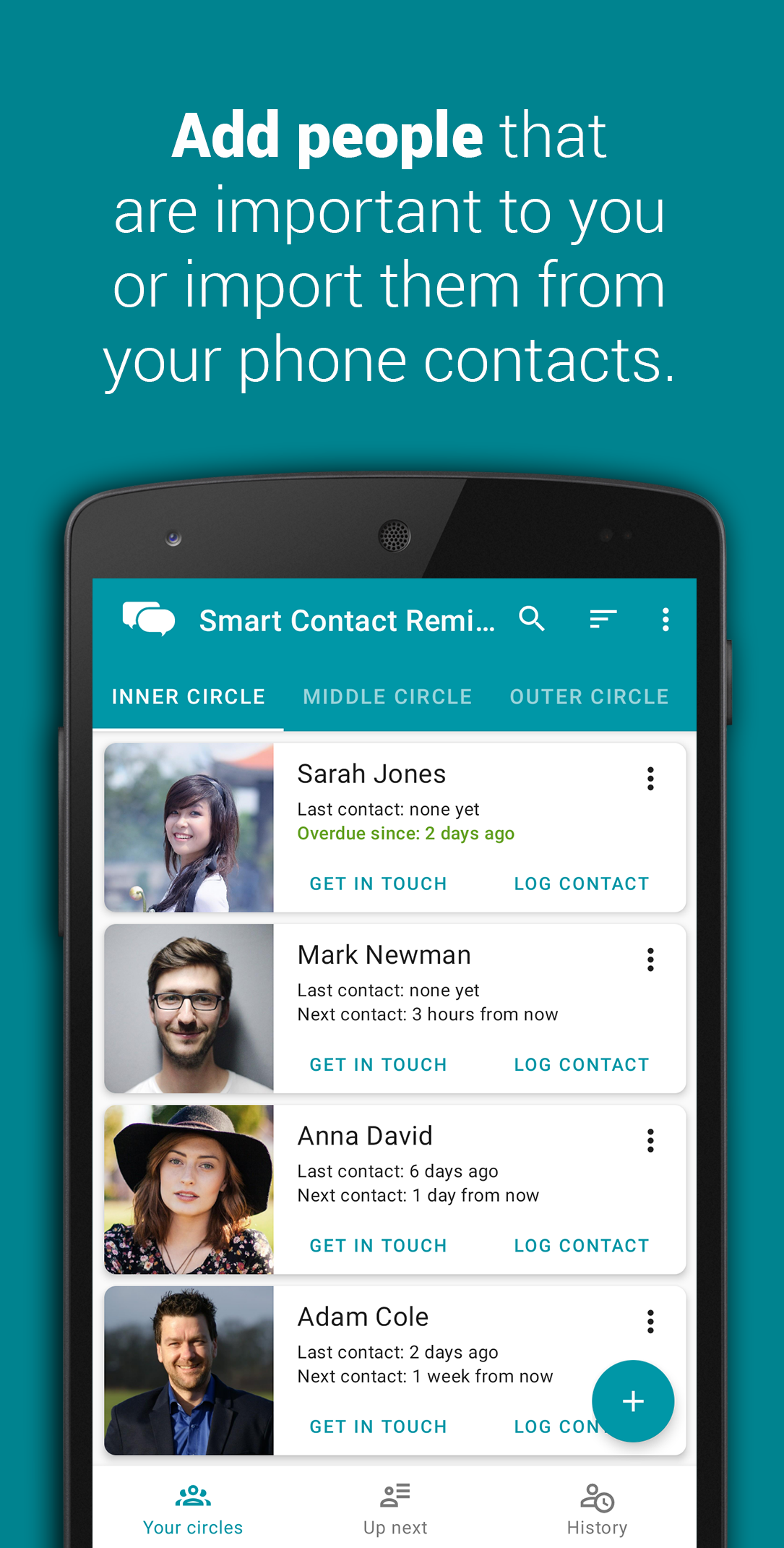 After that, you should set up a reminder of how often you would like to call them. You can choose a day, week, month, or even year. When the right time comes, you will receive the notification.
There is no need to constantly open this app, as you can call or send a message to your contacts straight from the notification. By the way, the app allows you to add notes.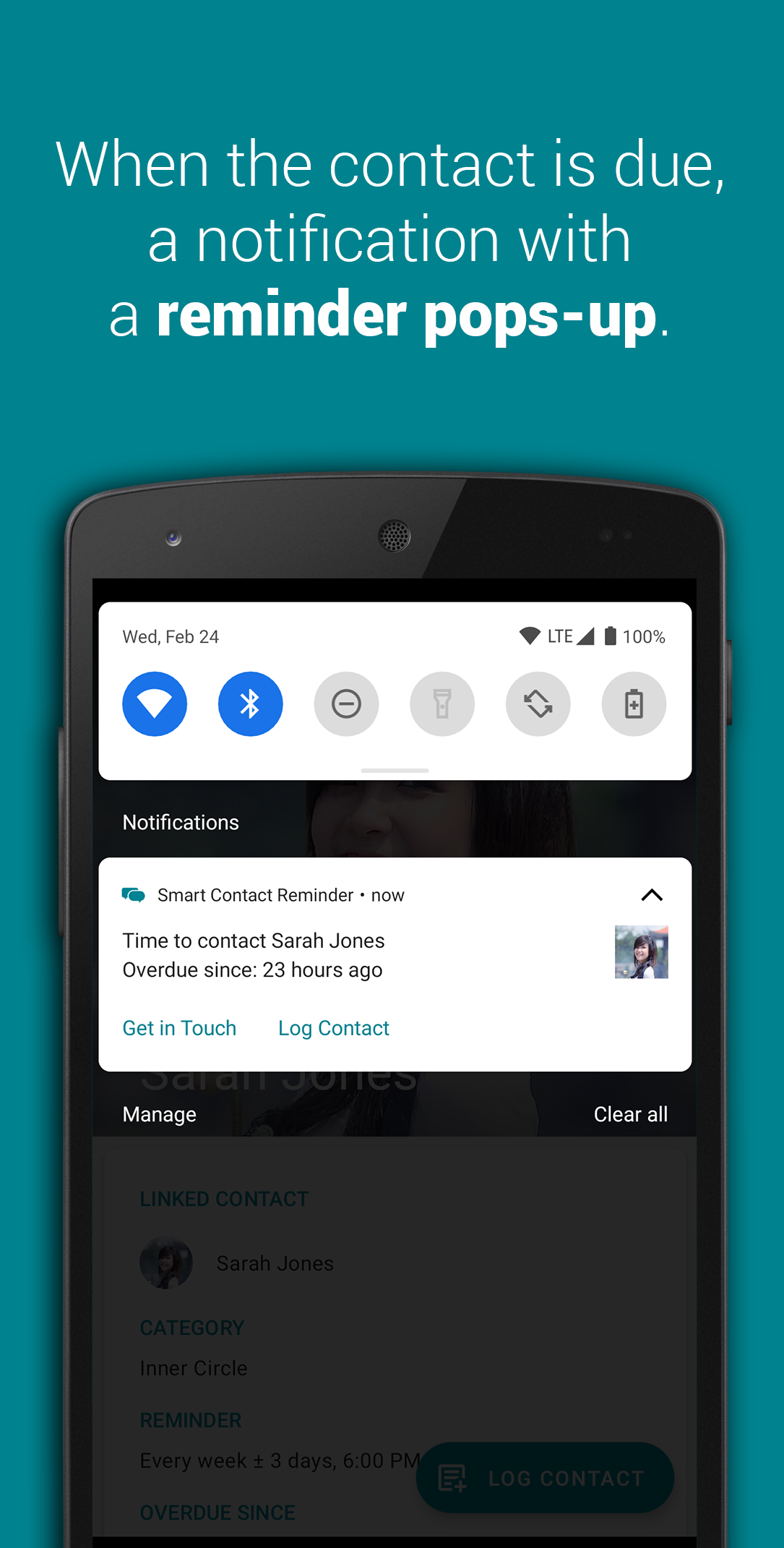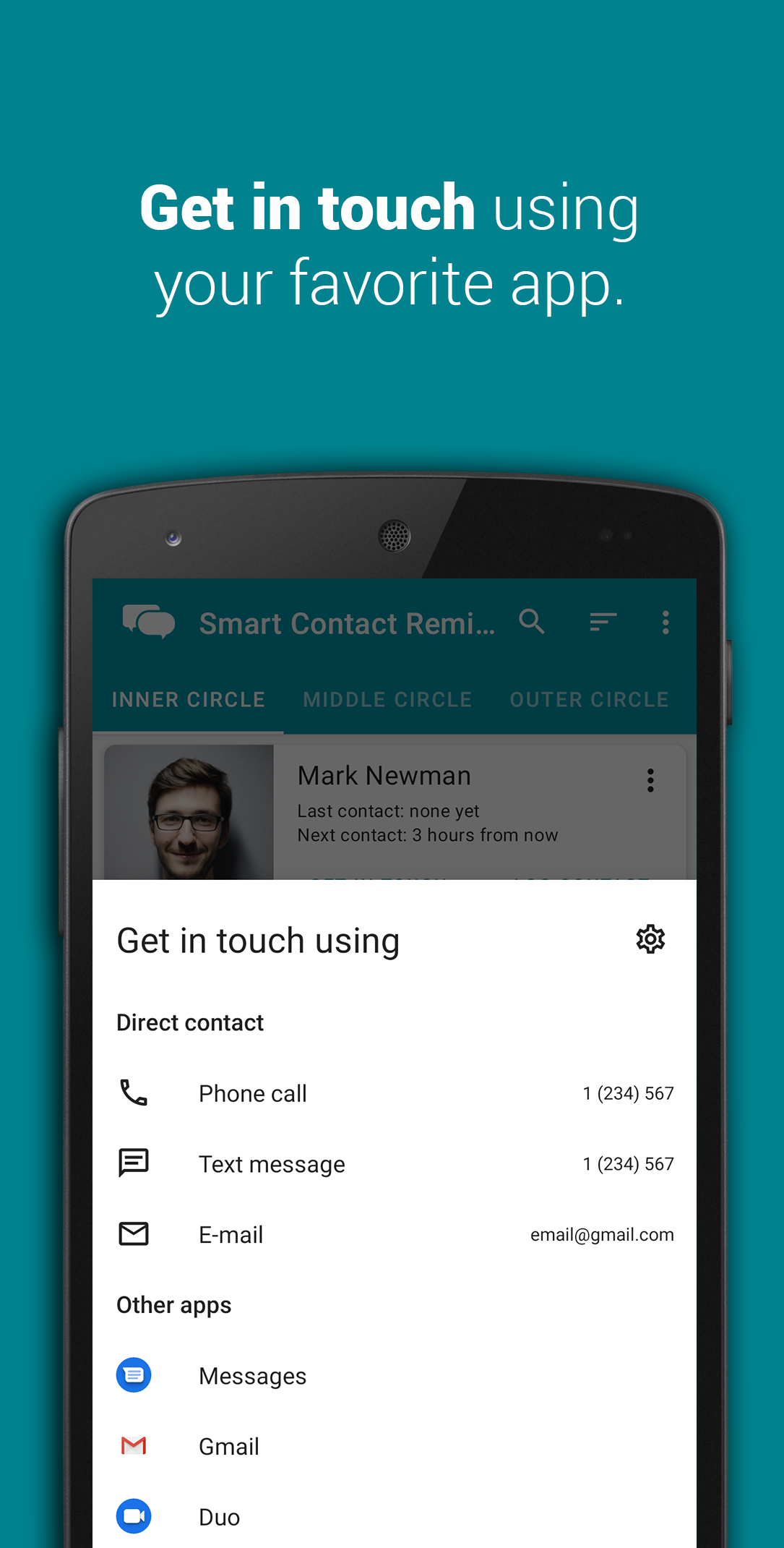 Moreover, in the Up next section, you can store all the significant dates of your contacts. The next interesting feature there – the app automatically detects the contacts from other app notifications. So, it will quickly find out the way you communicate with your friends and family!
You can also create shared reminders in case you're doing a project with someone or organizing something. These shared reminder apps can be found here, 
What is more, Smart Contact Reminder features an intuitive design that makes its interface very convenient to manage. So, even inexperienced users will quickly find out how to use this app. In general, Smart Contact Reminder is truly worth downloading. We have not found any negative feedback from the users, so we believe it will fully suit you!