The Barbarian and the Subterranean Caves is a great adventure game with decent graphics. 

You may also like: 11 Best apps to explore space on Android & iOS
When you start you will need to choose the three main qualities of your character. The descriptions of the qualities (literacy, keen hearing, night vision, thievery, attention to detail, deception recognition) will pop up when you click on them. Make your choice and you're all set!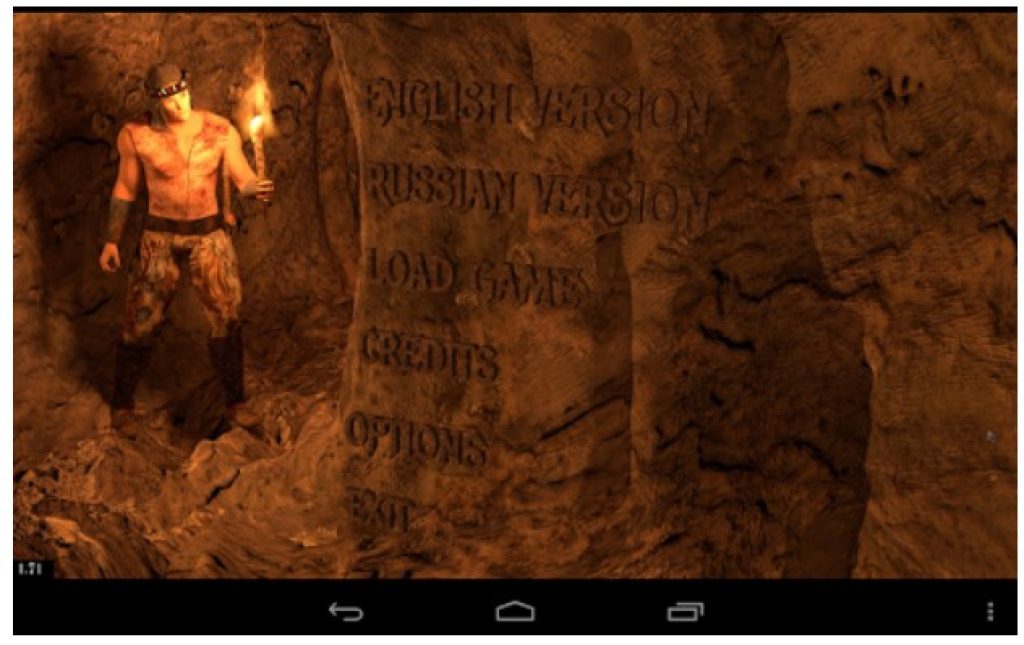 The story will begin. After you've read the script, select your next action. There are usually three choices.
The game can have different outcomes according to your choices in the game. So you can even play it multiple times and see what happens if you pick different actions.
Basically, the goal of the game is to make the best choices that will make you beat your enemies and stay alive. Oftentimes it's not easy to figure out who you can and cannot trust.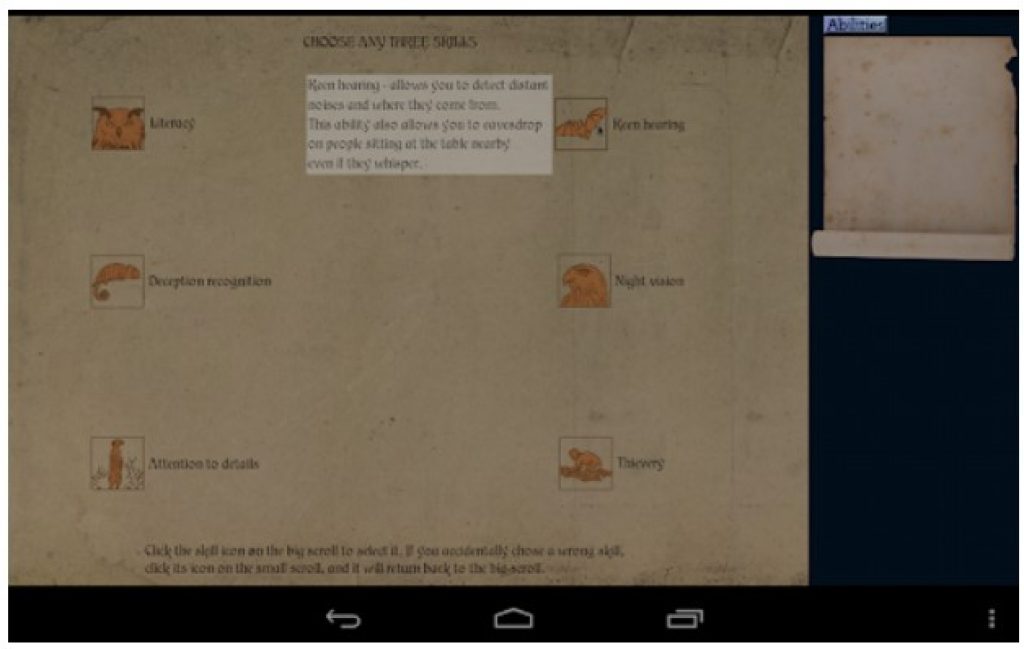 The game is lightweight as it weighs only 11 Ms. That's not a lot for a visual novel at all.
When you first get in the game you'll be asked for permission to access your photos and storage. You can be sure that the app won't share your information; it will be used only for game purposes.  

You may also like: 11 Free Open World Games for Android
This visual novel is offered in both English and Russian languages, you can change the language in the settings whenever you wish.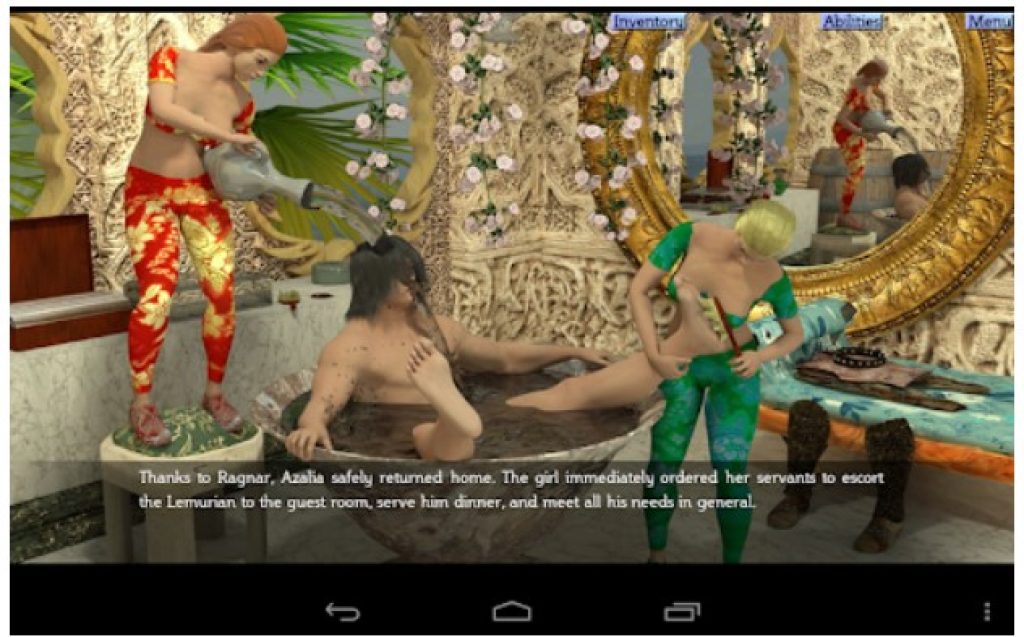 It's important that the users realize that the game is for users aged 17 and older. There are no really disturbing scenes, however, there is some nudity, violence, and sexual content.
The great graphics of the game combined with a simple interface make this game a good quality one that will make your experience enjoyable.
There's a great storyline throughout the game, so if you're interested in novels and want to immerse yourself into a special atmosphere and setting, The Barbarian and the Subterranean Caves is a good pick for you!

You may also like: 25 Best cross-platform multiplayer app games (Android & iOS)