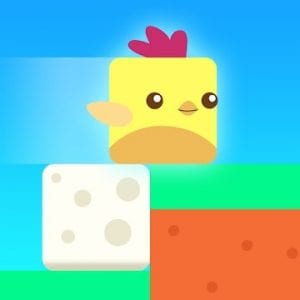 Stacky Bird is an original casual game in which you will need to help a bird get to its nest by overcoming obstacles.
This game was created by specialists from the company "Kooapps Games". These are experienced developers who before created other worthy projects: The Pocket Family, Snake.io, Pets Race, and others.
Gameplay
Collect eggs along the way and avoid spikes, dangerous obstacles, and monsters. Create long chains of eggs, reach the birdhouse, and earn points and coins. Unlock new funny and cute characters: chickens, kittens, piglets, and more.
Get access to more challenging and exciting levels. Choose your favorite character and a beautiful birdhouse for him. Hyper Casual Flying Birdie Game features a pleasing minimalist design, plenty of locations, and a wide range of characters.
It is a fascinating platformer in which you will be controlling the bird. Your task is to help the ward overcome all the difficulties of the way and get to the goal. For this, the bird will create long chains of eggs, collecting them on the way.
Overcome obstacles by blowing them up and collect the required number of eggs to activate the danger mode. Pump up your skill and dexterity and access new, more fun characters.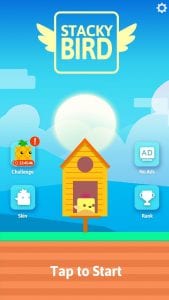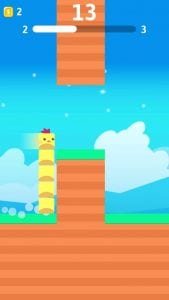 Complete all levels of this challenging yet addictive arcade and take the lead in ranking your best players. This game has nice minimalistic graphics, a lot of levels, and a fun soundtrack.
You may also like: 11 Free brick breaker games for Android & iOS