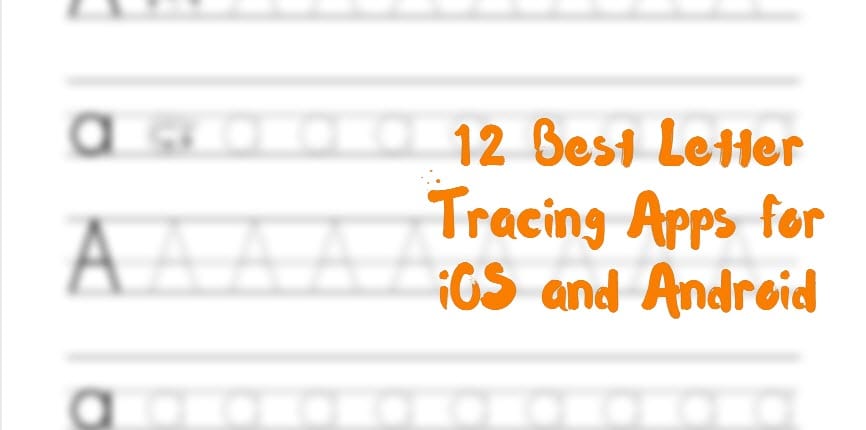 Many things have changed since the time when our parents were little children. For example, now to eat a pizza you just need to take your smartphone, open or find an app of your favorite restaurant or cook delivery and click the button " buy", after an hour you will already enjoy eating a hot pizza. Our parents even didn't dream about that. The same situation was with education, children's behavior, hobbies and that kind of things.
Let's look at the education. Nowadays not only people are able to take part in a child's education, but new technologies too. The time is going and new technologies are also being developed. Today children can learn an alphabet,  an either from a kindergarten or school or from home, using some tools and devices. Some people in somewhat agree with a point of view that gadgets are good companions in a question of learning and that they can replace teachers. I can't absolutely agree with that, we shouldn't forget about such factor as a human attitude and an ability to discipline and motivate not interested in education pupils.
On the other hand, gadgets will help your children to prepare for a primary school and get more knowledge in addition to kindergarten's classes. I am telling you about special letter tracing apps that get little humans big quantities of opportunities to explore the world and pick up the basics. There you can find up to 12 Best Letter Tracing Apps for iOS and Android, as well.
---
By the way, don't forget to check our latest posts that can be useful for you. The post" 15 Best Disney Apps for Android & iOS" consists of 15 different games dedicated to the most well-known characters of the Disney world family.
---
1. Kids Academy games: preschool learning kids games
Every couple of parents knows that children's mind should be developed by different tools and in different spheres of life. Inside this app, people find up to 1300 educational games and tutorials that can help their children to explore the world. Get them an access to math, writing, phonics and reading games. Little future geniuses will be able to hone writing and reading skills, develop a mindset for math, sharpen visual perception and hand-eye coordination – all through intriguing gameplay. Believe us, they will be interested in it all day long.
As for features, all games within the app are divided into age groups because of various levels of skill developing.
Toddlers for kids from two years old to four; Preschool for kids from three years old to five; Kindergarten group is for children that are at the age of 4-6.
The app is visually appealing with the bright colors and fun graphics. The learning process will flow fast and easy! This app is perfect for learning Alphabet, tracing letters and numbers and picking up the basics. It doesn't matter, whether you belong to homeschool families or traditional schooling families.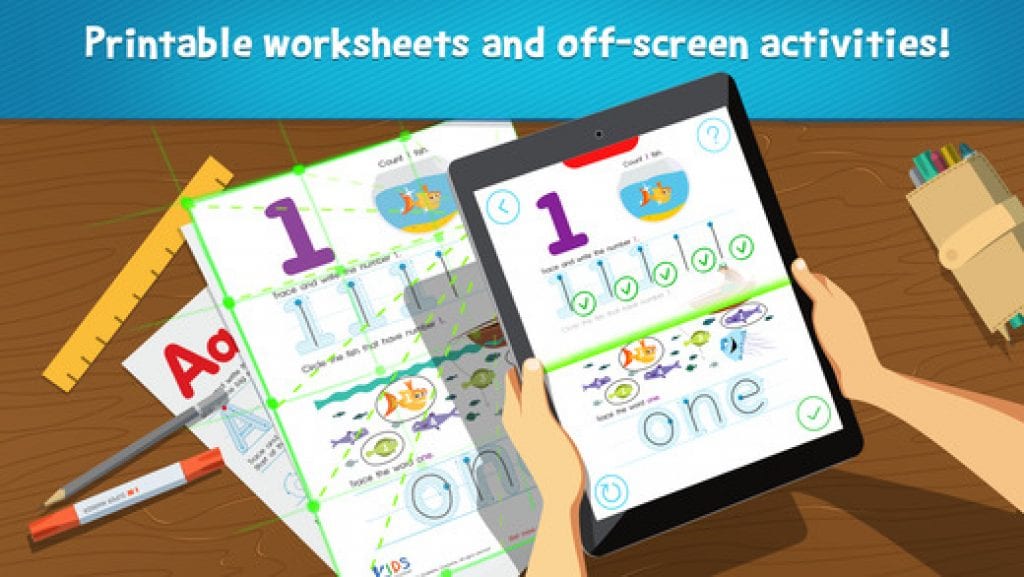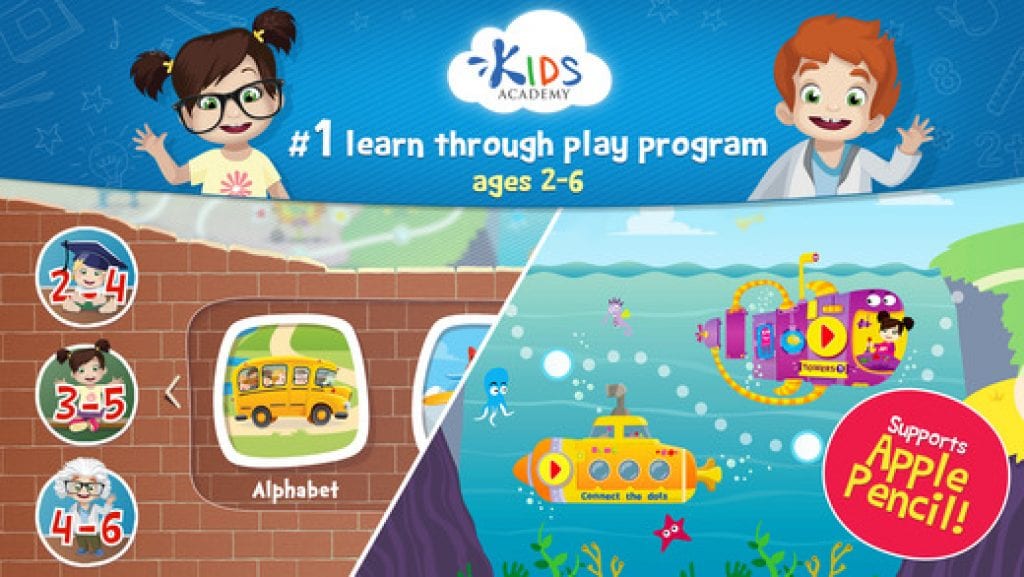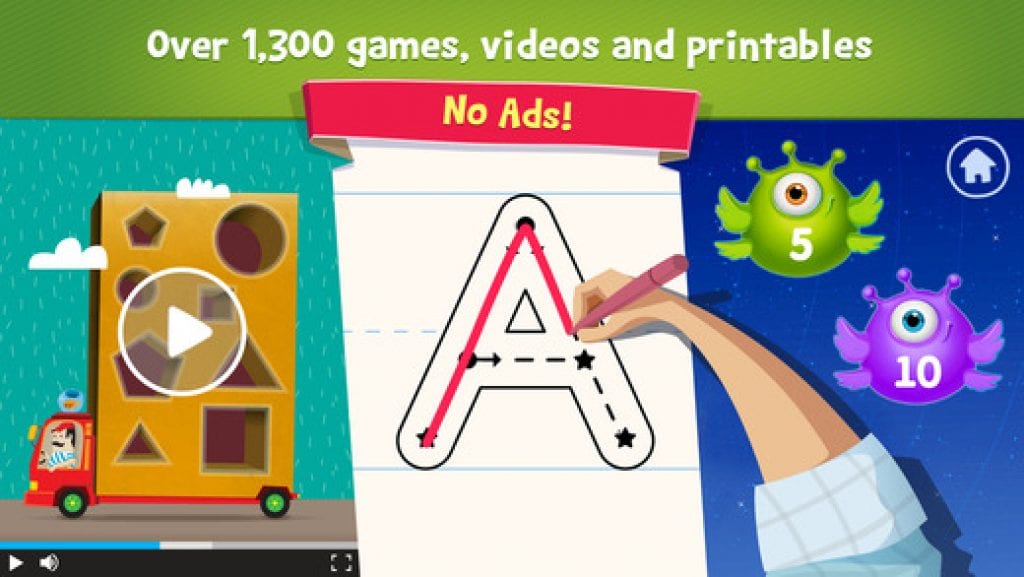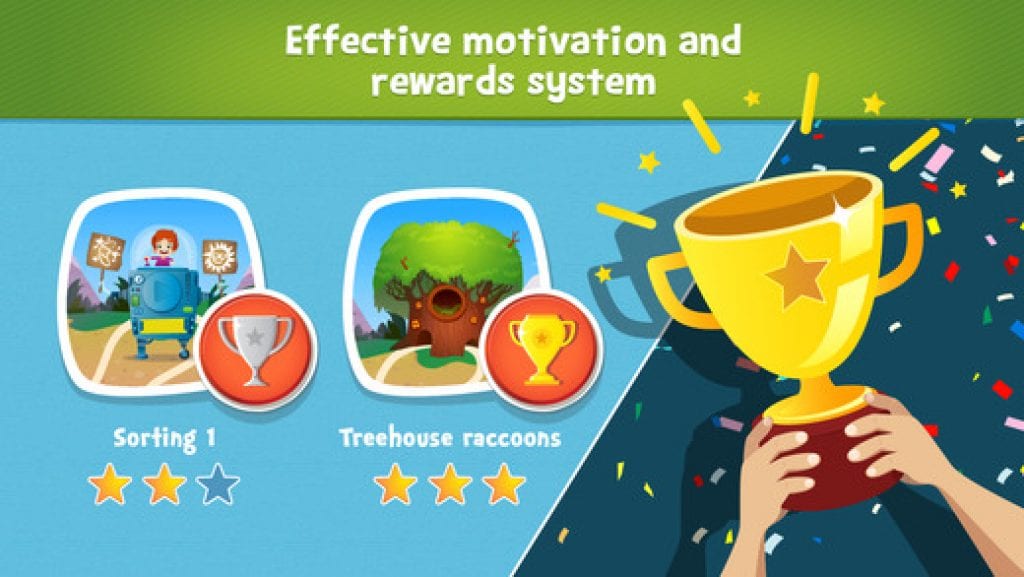 Get it on AppStore
2. Alphabet Board
The first thing little children should start learning is the alphabet, of course. In another way, they will not be able to read and speak fluently in a primary school. If you are in search of some easy and understandable tools for your honey, this app will solve all your problems.
I have never seen simple and minimalistic design as inside this app. Says: "Less is more"- it is absolutely true. You have an access to all necessary features:
– An ability to change the language of the alphabet
– Large letter shapes for easy tracing
– Attractive sound effects
– Alphabet background music
– Smooth lines
– All features are shown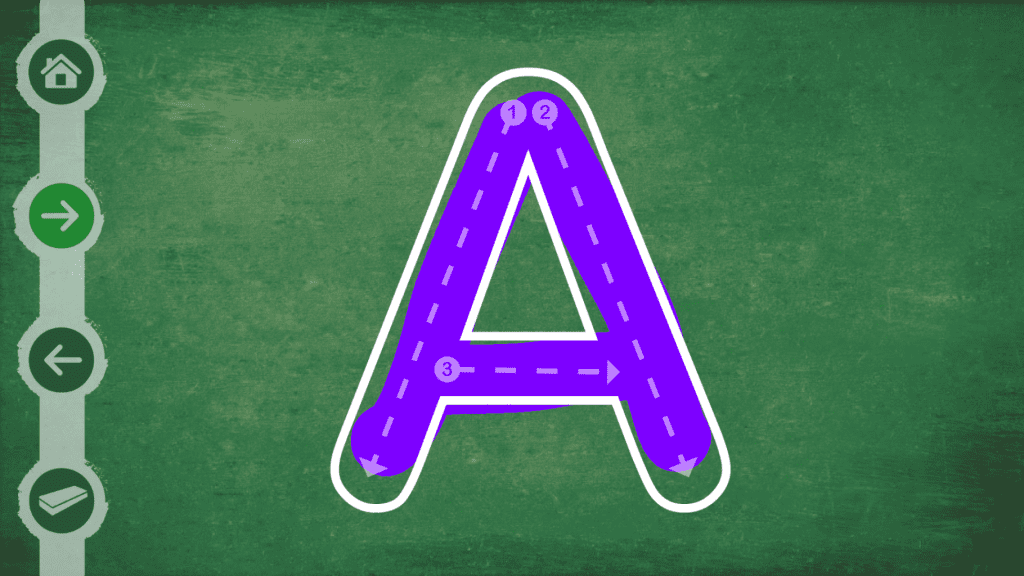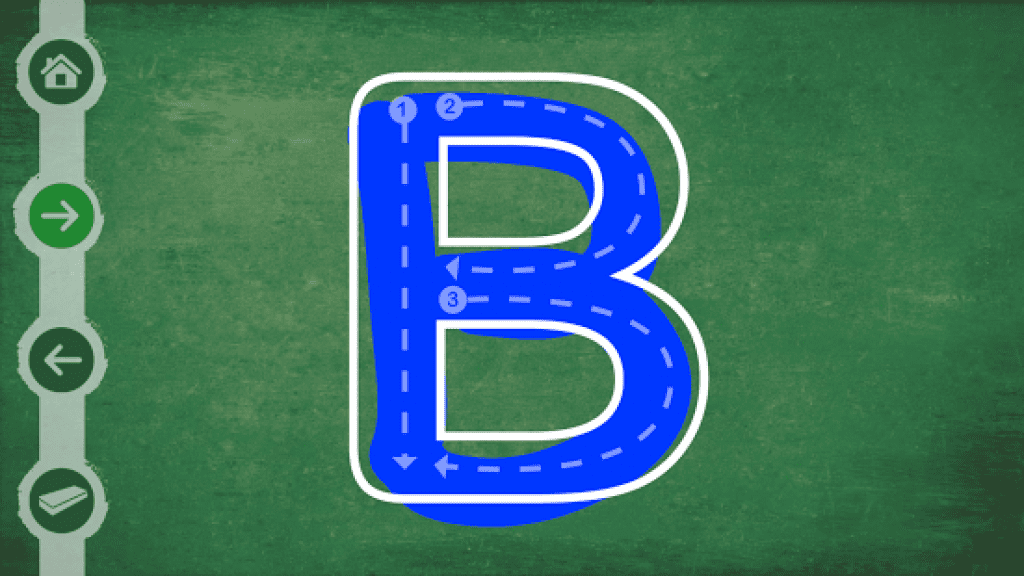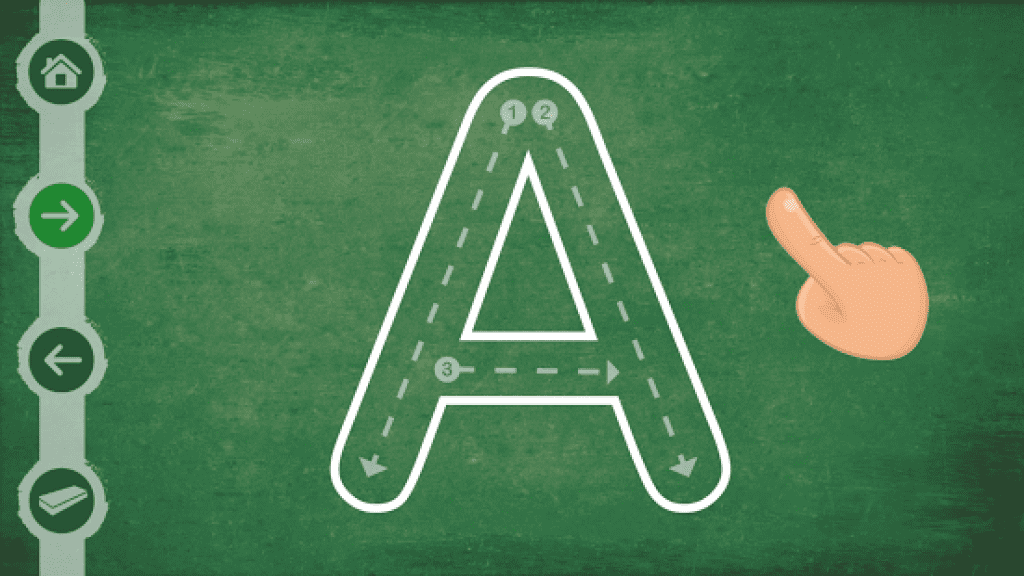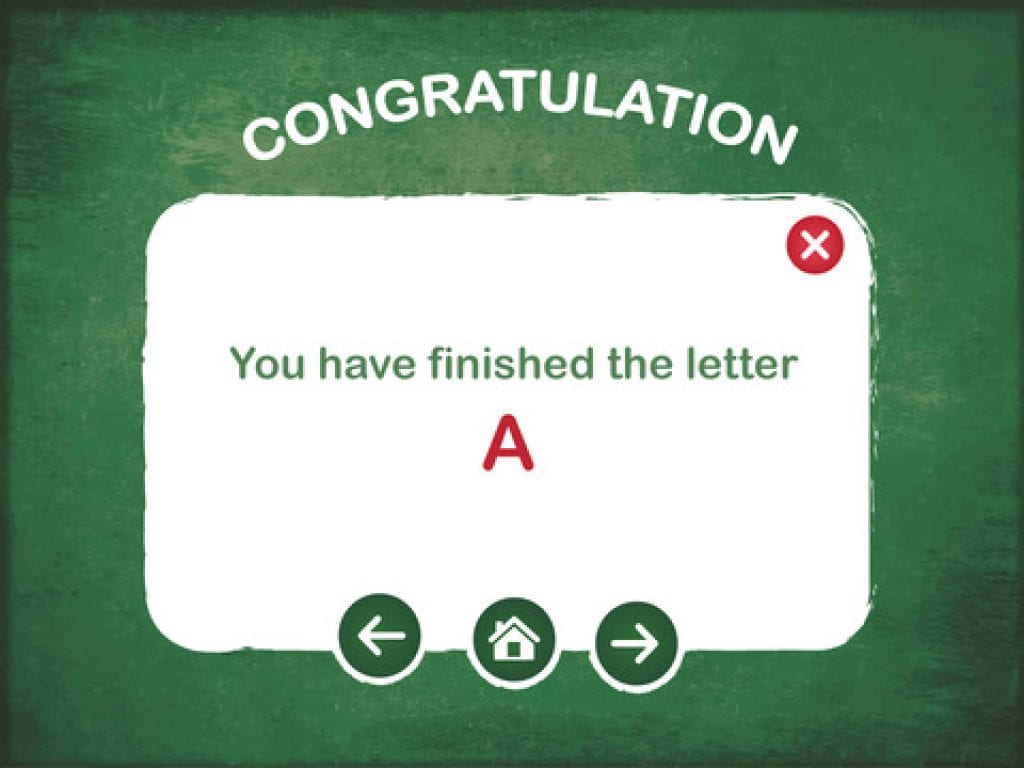 Get it on Google Play Store
3. 123 Tracing Numbers: Montessori math game for kids
Maths games are the best in a question of children's education. They develop children's brain and mind in a good way. Moreover, numbers are vital for successful adult's life, professional career, and other things.
This math game teaches fundamental math concepts critical for preschoolers: identifying numbers; one-to-one number correspondence; reading number symbols; associating symbols with quantity etc. Appropriate hints are provided to support your child as they practice and build their math skills. If is a game that makes learning numbers a blast.
As for features, everything is made with a great love to kids, so navigation will be very kid-friendly and easy-to-use.
Frequent repetition designed to help children learn numbers and their sequence. Moreover, children love surprises, as well, and developers tried to keep kids coming back for more due to rich, exploratory environment filled with surprises and verbal encouragement. Another feature is a unique curriculum developed and reviewed by preschool education expert. There are audio instructions for better understanding if someone afraid of making mistakes.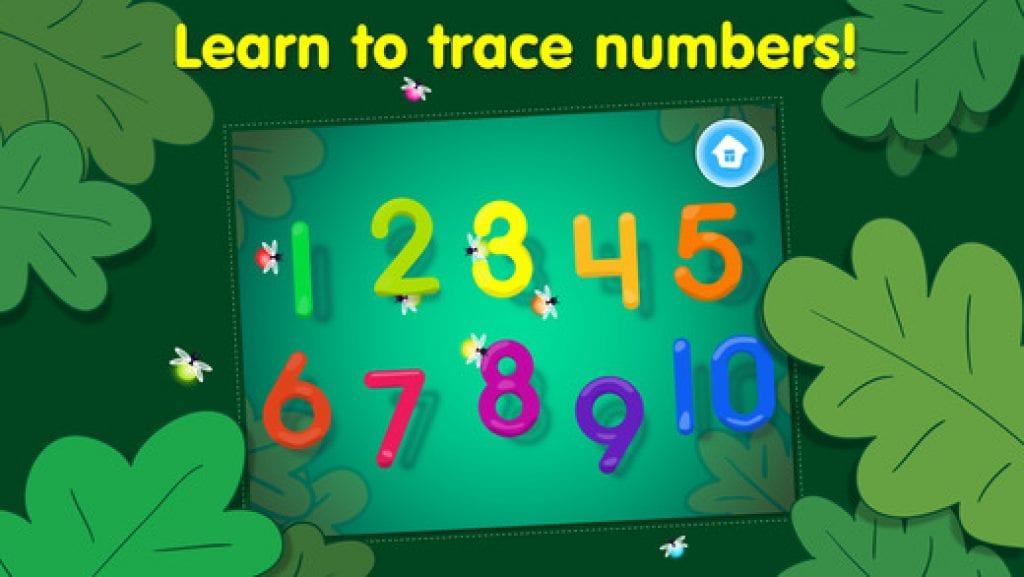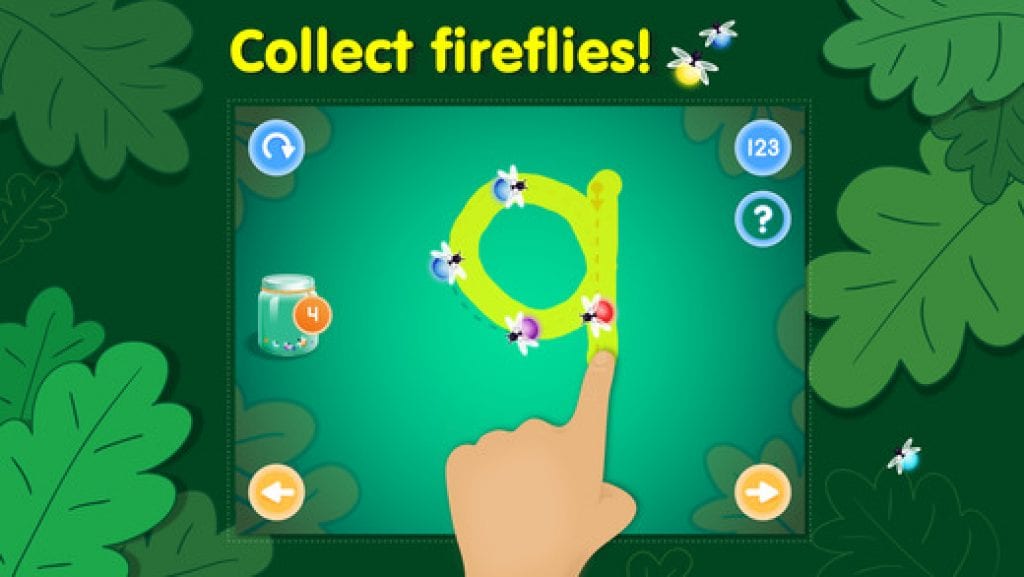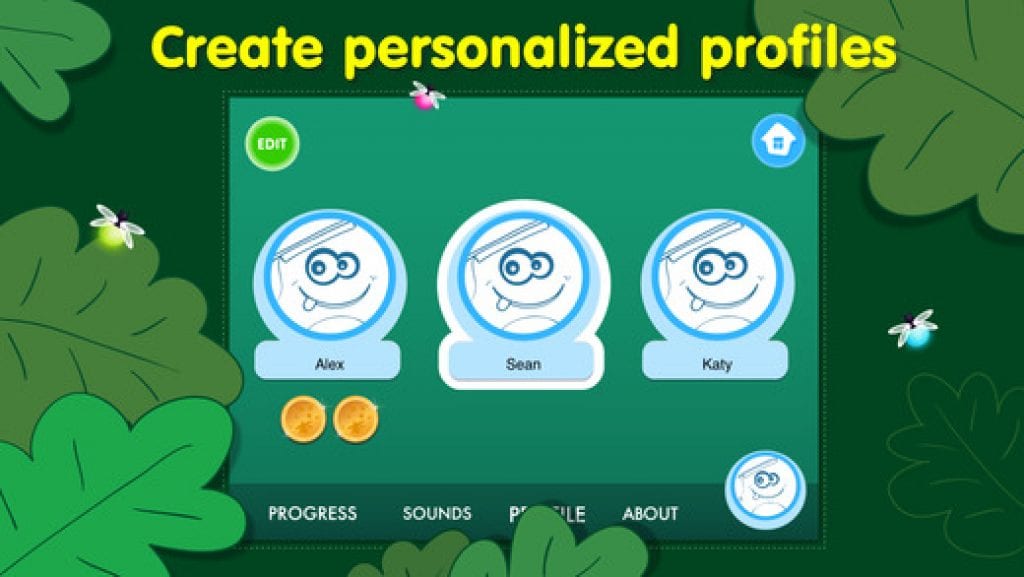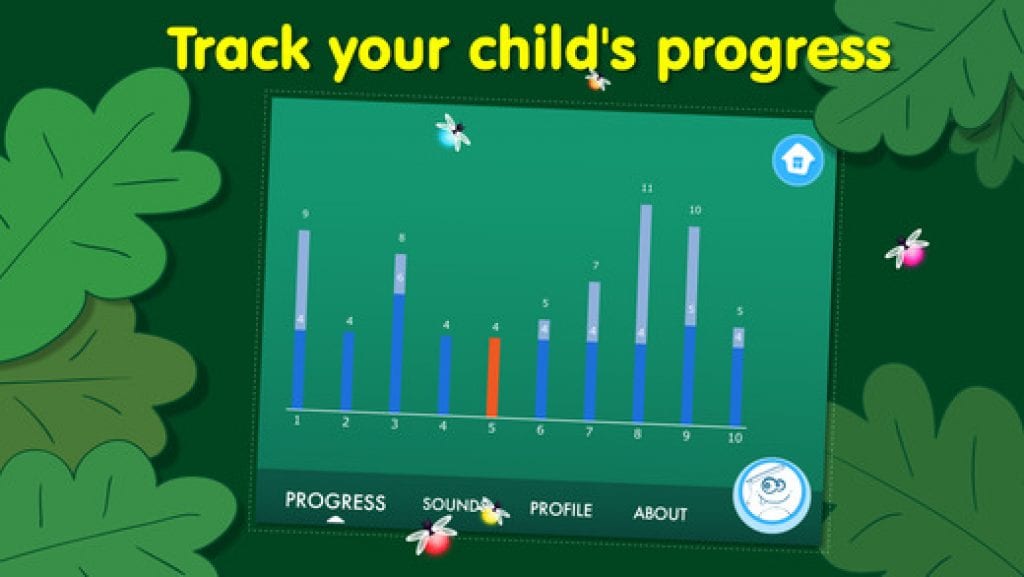 Get it on AppStore
4. Reading Raven HD
It is an app that makes children think that they are becoming elder. It is very important for them to do the same or similar thing like their parents. Just imagine that they will be very pleased with the app created especially for them- for children. People described Reading Raven as " a seriously educational app that leads children from early phonological awareness and phonics right up to reading full sentences while integrating printing skills and teaching through games"
As for features, there is a full list that you can highlight your favorite
-Self-paced lessons take kids all the way from pre-reading to reading sentences!
– 11 types of super fun games/activities that teach critical sub-skills!
– If you have two or more children, configure a profile for both.
– Fully customizable by age or reading level!
– Speed and tolerance dynamically adapt to motor control ability!
– Sticker rewards that reinforce what was learned!
– Extremely effective voice instructions and feedback!
– Free form letter and word writing!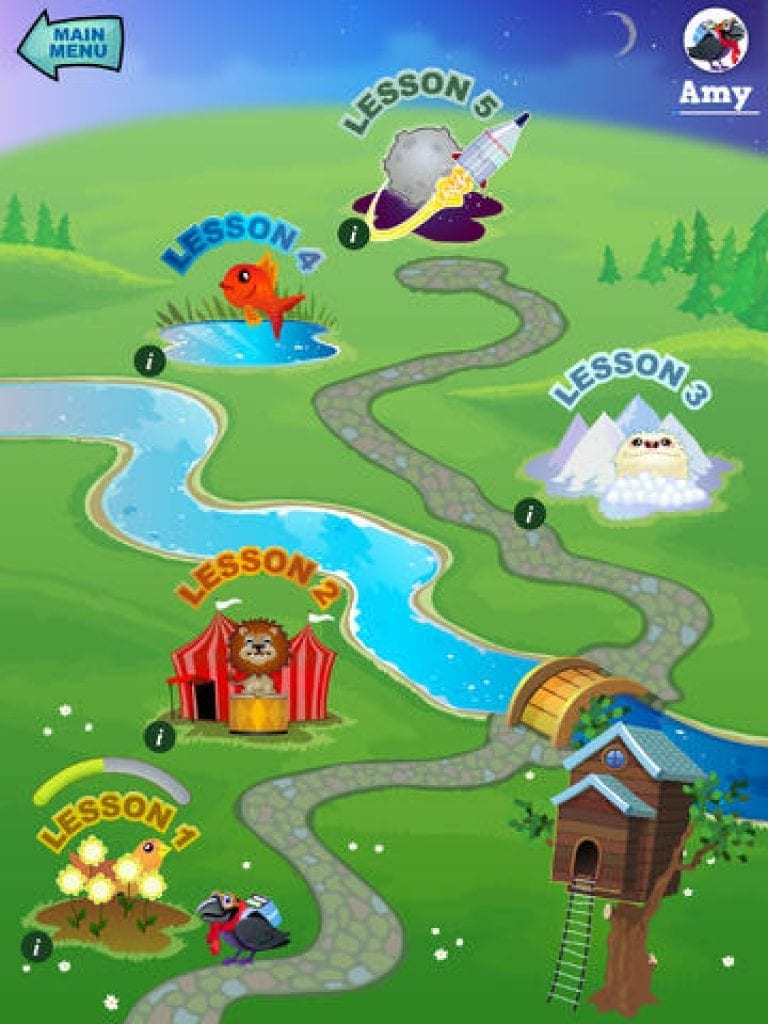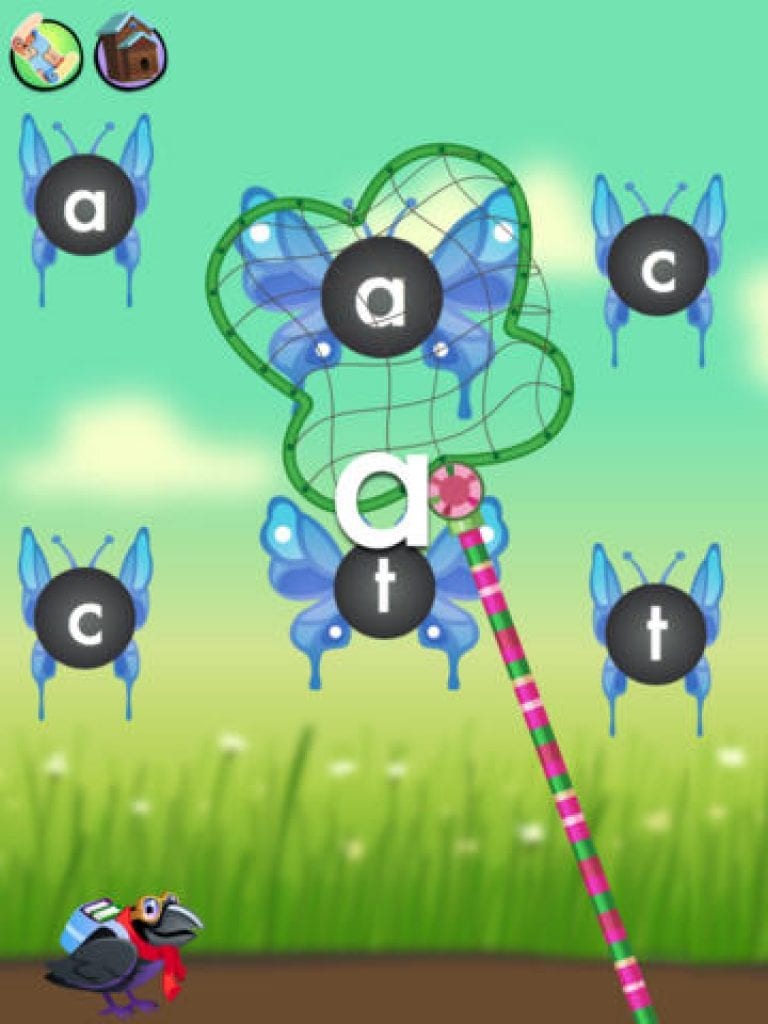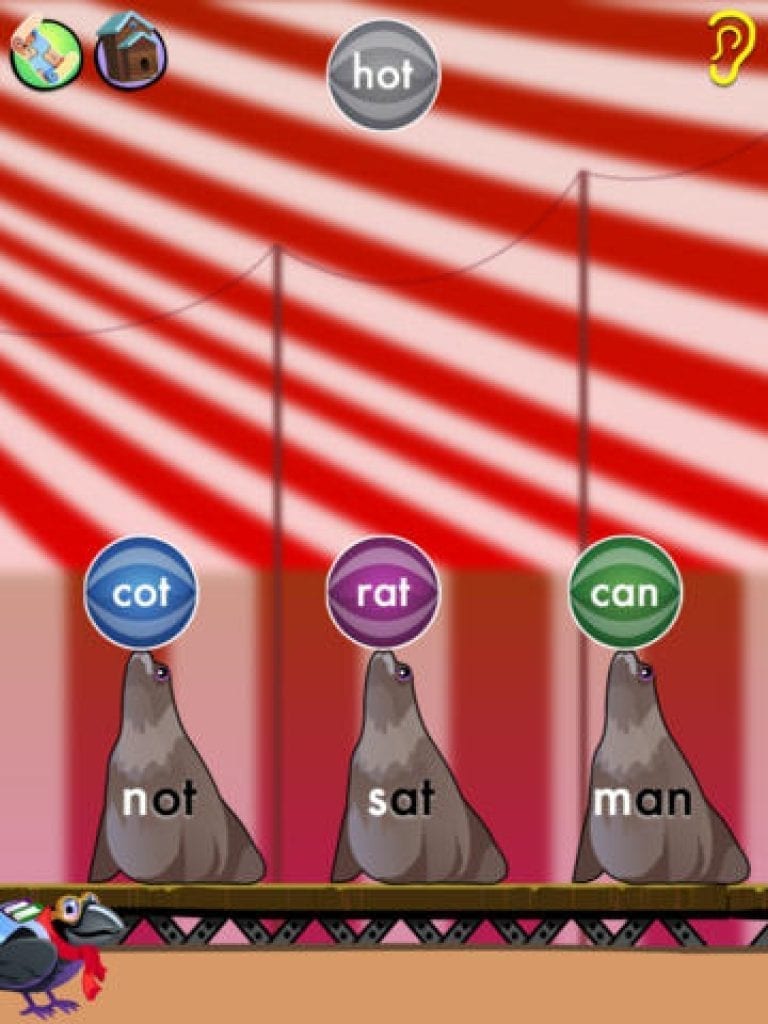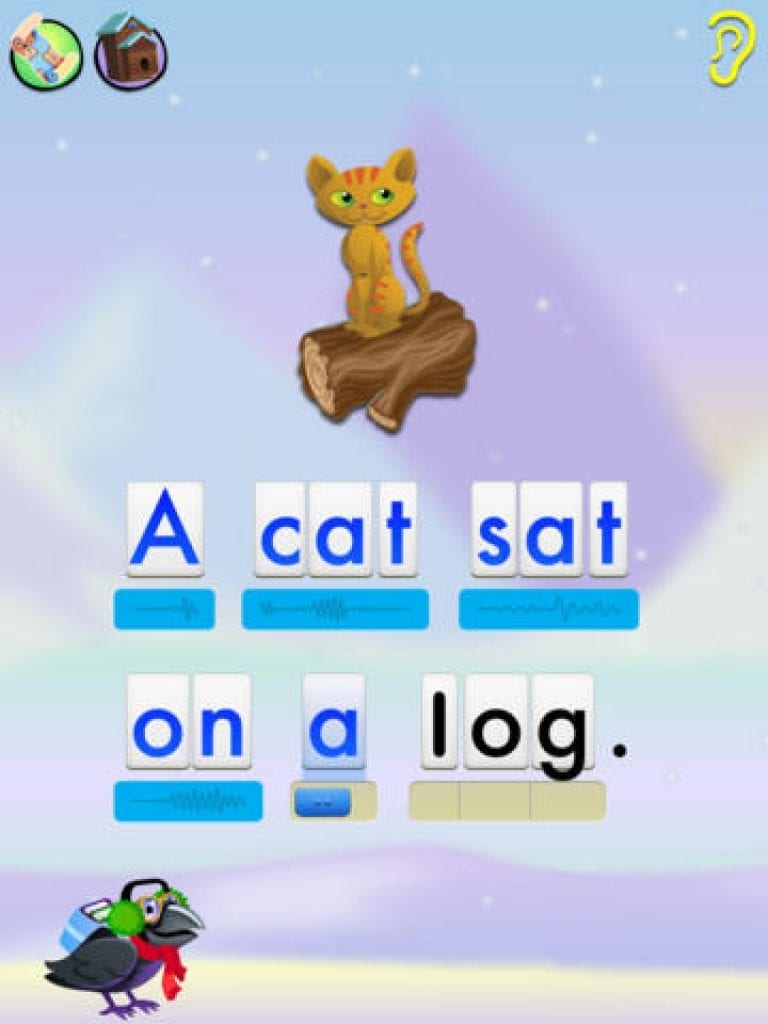 Get it on AppStore
5. Gappy Learns Writing
It is considered as one of the well-designed educational apps for children. In other words, a  fun, mystery letter tracing game for preschool and kindergarten learners. Be sure, this app immediately catches children's attention. Colorful graphics, animated cartoons, and characters help children to learn how to write each letter correctly. If you ask what is a method they use, they learn letters in a form of fun game of connect-the-dots.
What is more, children have an access to three selectable handwriting styles that develop their imagination together with interactive letter practice page and 52 coloring pages based on the alphabet.
There is no problem with proper phonics- letter sounds to help toddlers learn proper phonics.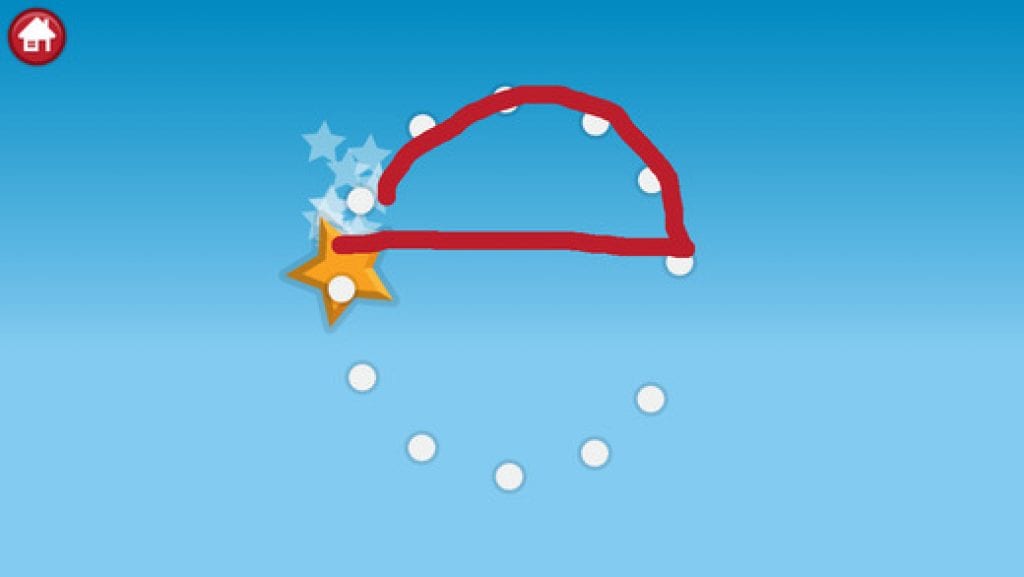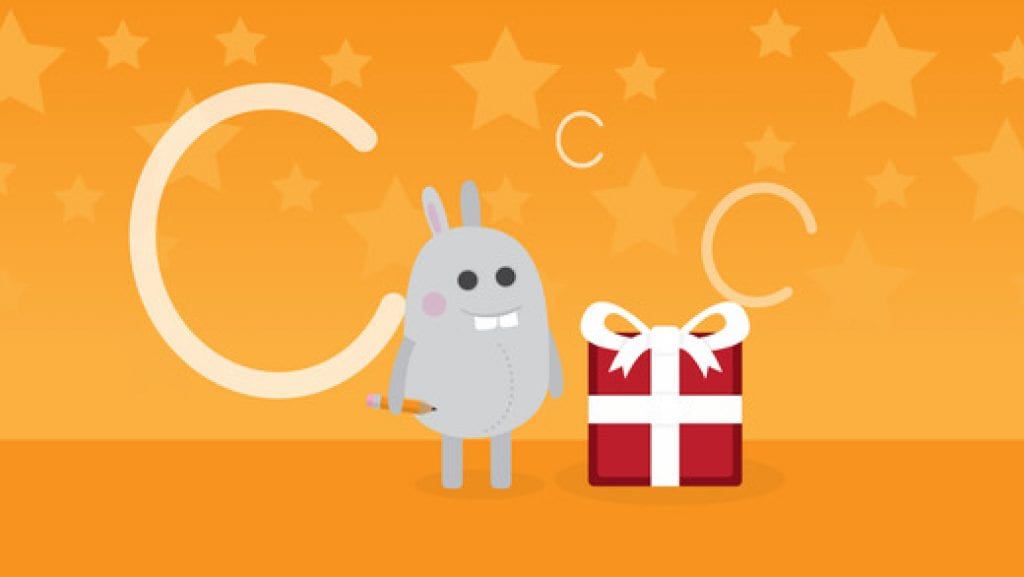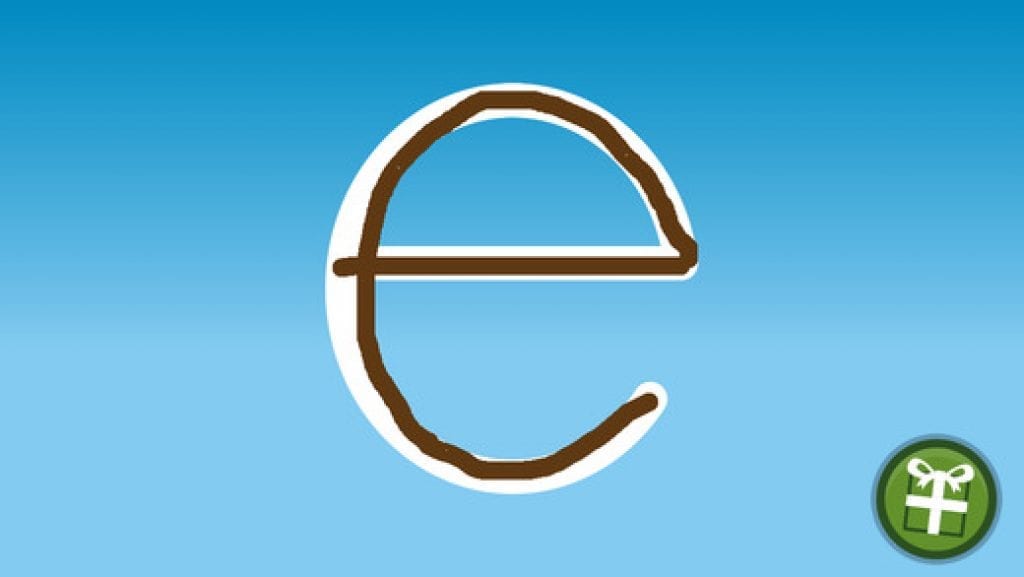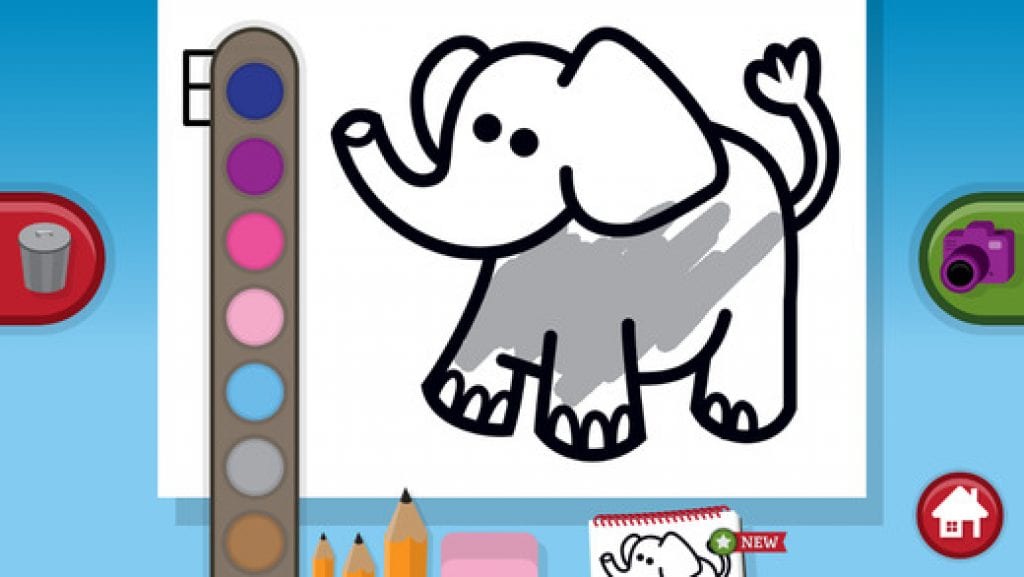 Get it on AppStore
6. ABC Phonics: Songs, Tracing, Games and Photos!
Every couple of parents knows that it is important to change games and learn children in different ways. We offer you to look at one of this ways. Learning the alphabet has never been as funny and easy as now. Trust ABC Phonics your child's education and be sure, this app will do all its best to your children.
ABC Phonics is perfect for home practicing in the alphabet. It is full of interactive and dynamic learning games just right for children's first ABCs.
As for features, says, listening to songs is one of the most effective ways to learn little humans. The app offers fun phonics song animations from A to Z. Moreover, there are some tracing tools to learn letters and the alphabet with over 100 alphabet flash cards online through interactive games: uppercase and lowercase letters. Last but not least, you can find up to 26 educational games to play with words, adorable photo frames for a memorable review.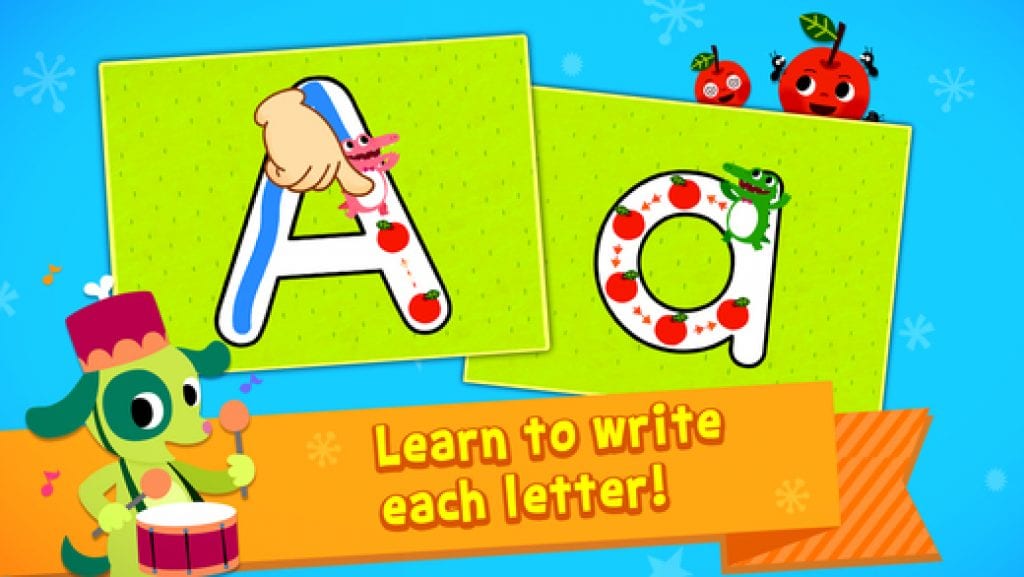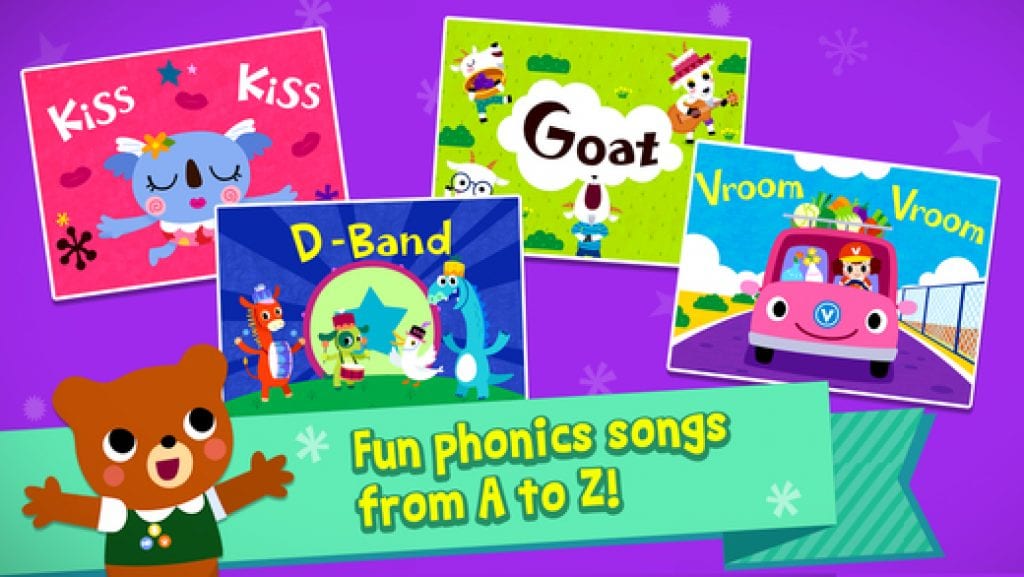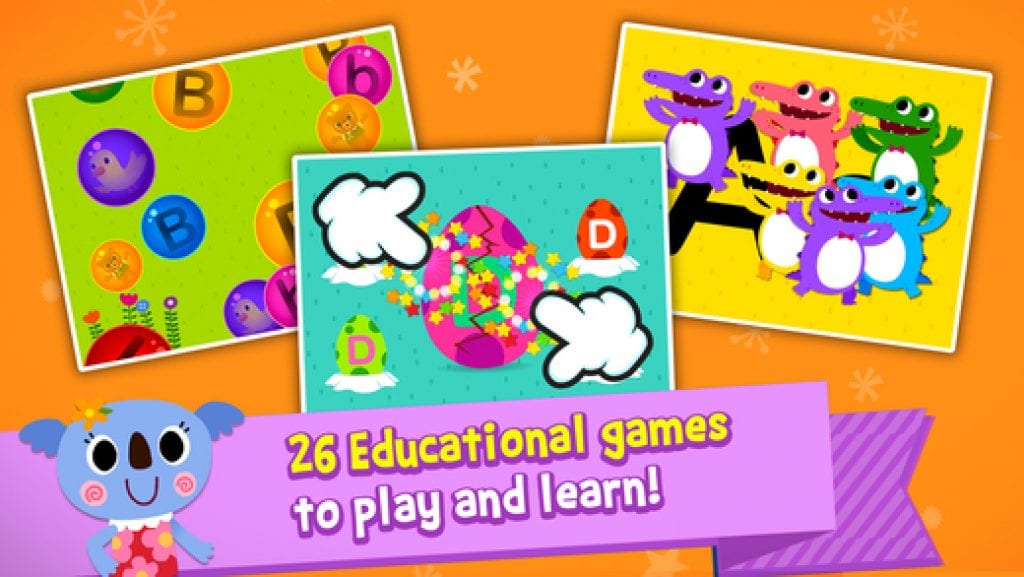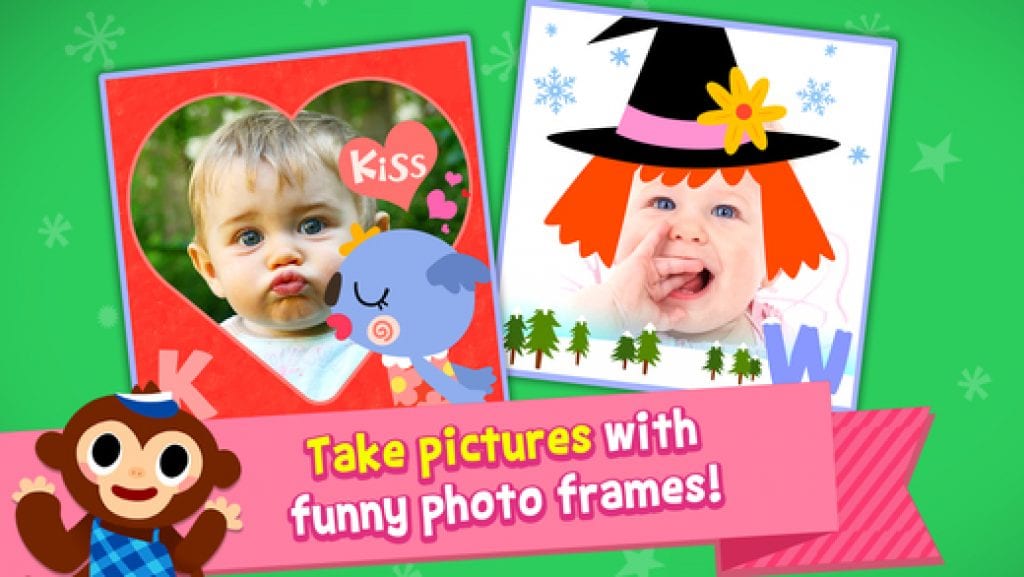 Get it on AppStore
7. Preschool Learning Games Kids
A few words about Preschool Learning Games Kids. The developers present the wonderful world of learning the alphabet, letters, various shapes and numbers that can prepare them for the future life.
The super ABC alphabet adventure features a beautiful, bright, colorful design and a child-friendly interface. All the items to be manipulated are large enough to be easily grasped by children's fingers and no complicated menus have to be accessed by a child in order to play the game on his or her own.
As for features,  it offers four unique and exciting game modes: Letters Puzzle, Animals Puzzle, Sky Puzzle, Beach Puzzle. Try them all to improve your skills. A possibility for parents to turn on/off only the games they want their children to practice get them a full control over the education process. Numerous adorable hand-drawn animations and illustrations for each letters only help children to focus on important things and classes. All pronunciation by professional voice-over artists.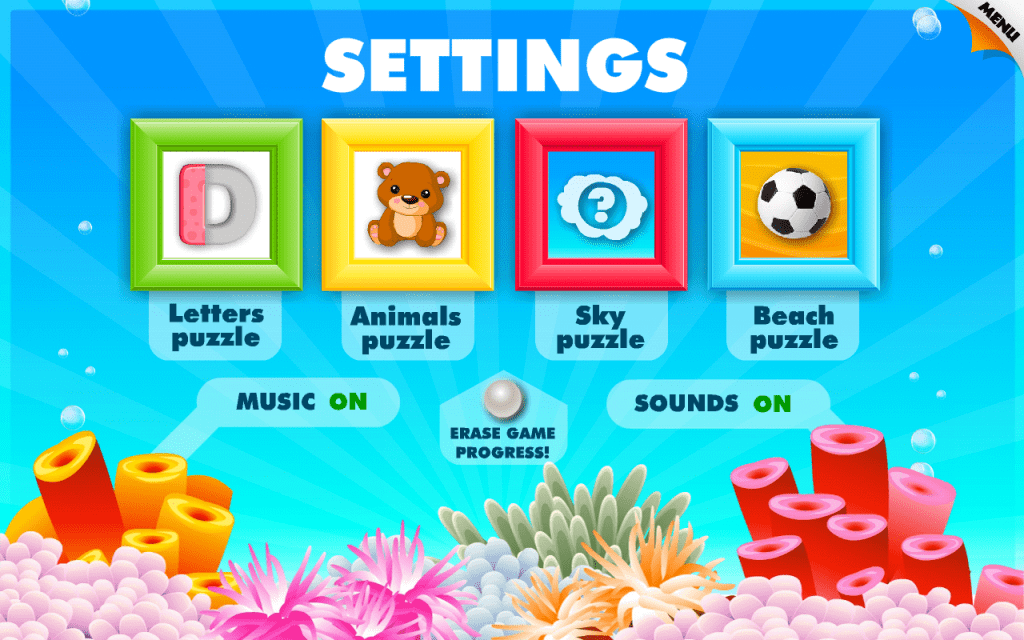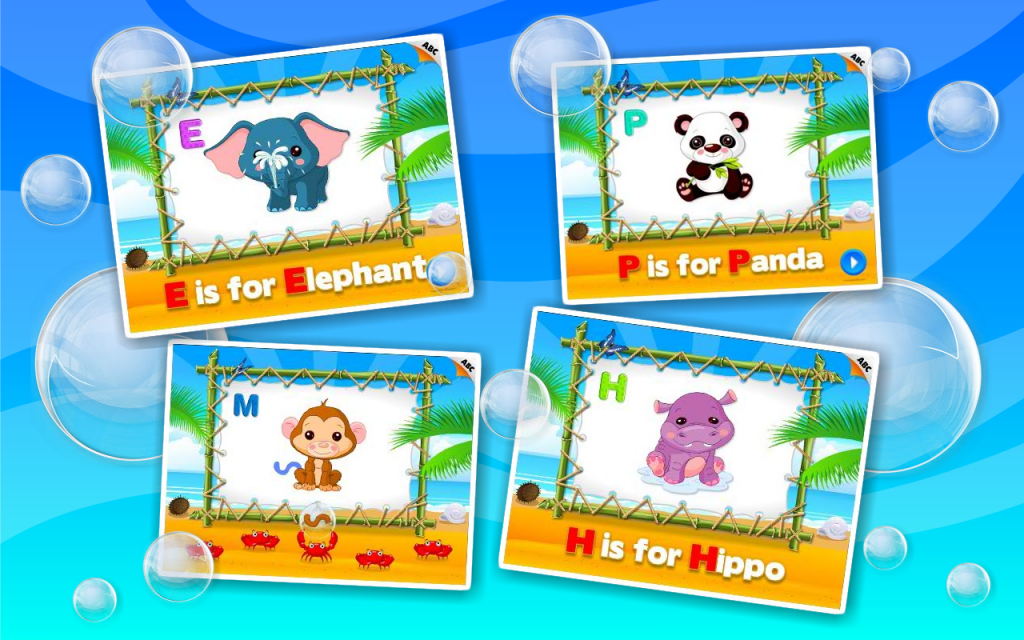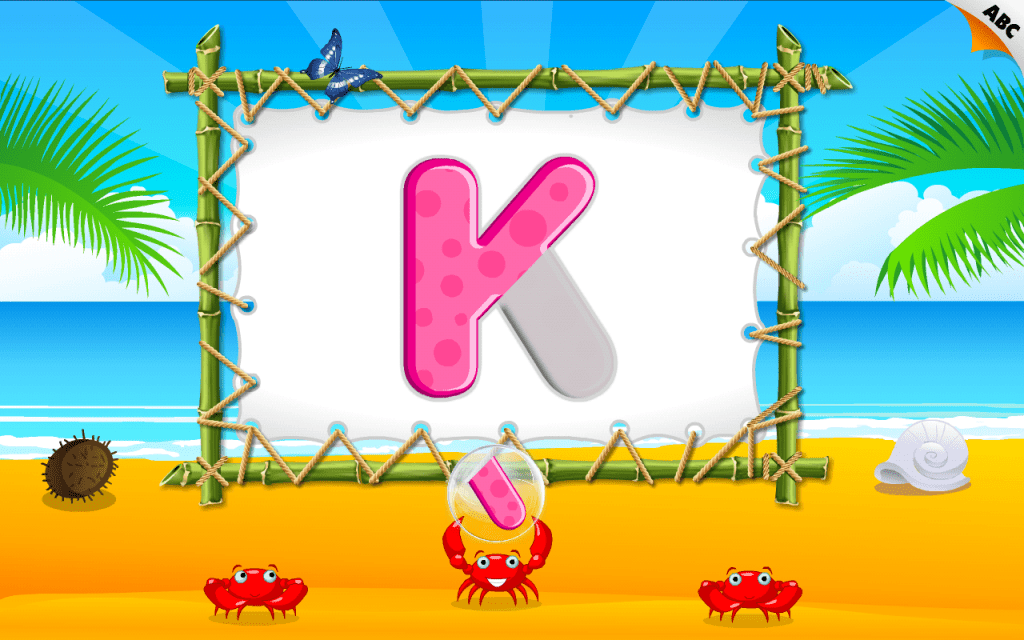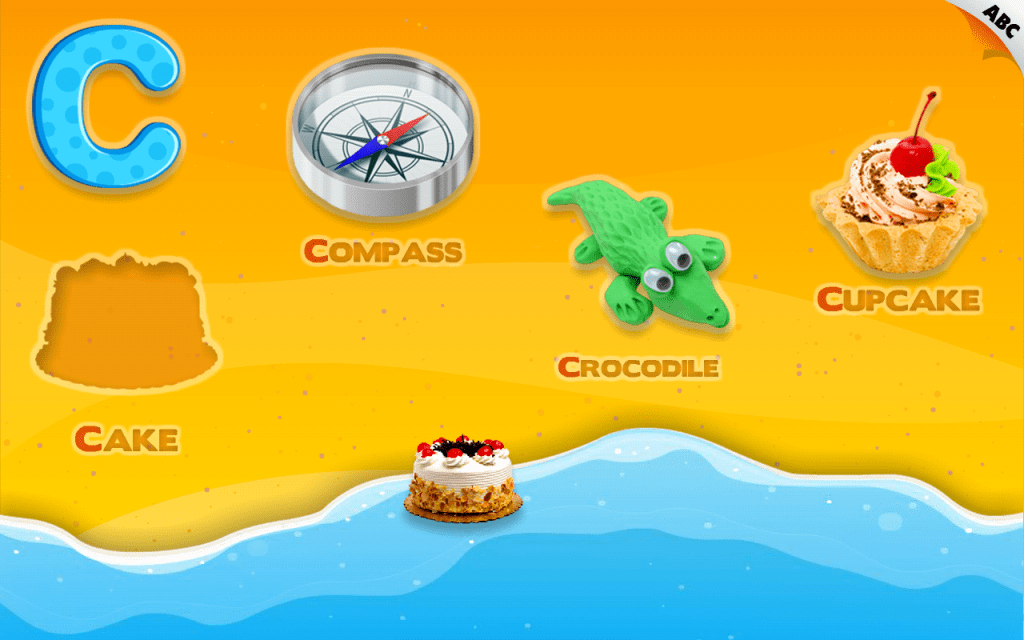 Get it on Google Play Store
8. Alphabet Tracing And Writing
Another well-designed educational app that can help your child to pick up basic skills of the language and maths. Let's talk about letters. What would we do without them? How would we consist words and sentences? There is no way. Our languag based on the alphabet and its letters. That's why we should start learning our children to write letters correctly as early as it is possible.
This application will help you to do it without any inconvenience. Firstly, it looks beautiful and colorful that is important for little children and help them not to be distracted. There is a full list of letters from A to Z that are available to trace. Moreover, a child can practice in the right pronounciation due to "sound effect" support.
If something goes wrong, there is an ability to use hints and tips that get a child all necessary information about writing properly with about fourteen colored pencils.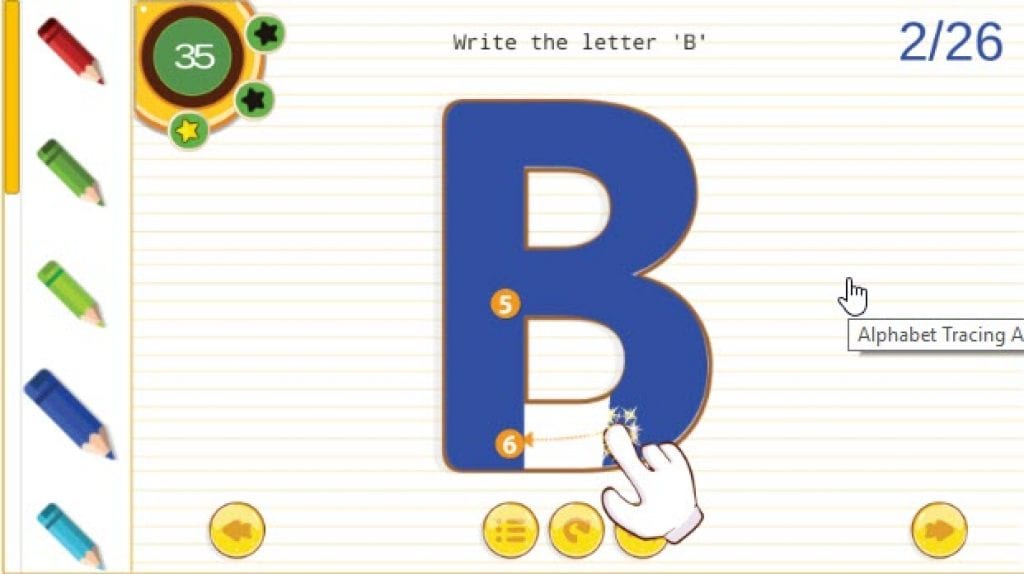 Get it on Google Play Store
9. Learn Number Tracing & Writing for Kindergarten, First and Second Grade Kids FREE
The last educational app we want to show you and your honey. Speaking about the app, I was really wondered that it has won some awards like:  Winners of the 2014 Family & Parent Choice Award, Kappi Gold Award, NAPPA Gold Award & TeachersWithApps Award. Of course, it deserves some attention.
Whom is it for? It is perfect for 3 year old, 4 year old, 5 year old baby boys and baby girls. For classroom and homework practice at home. Agnitus Educational Apps are used by special needs professionals for kids with aspergers and autism to help practice with worksheets, numbers, counting and maths.
As for features, included  123 Numbers including zero to 20; mathematical Symbols including summation, subtraction, division, multiplication and more; fun animated characters to keep the kids hookedDesigned for classrooms of Preschool, Kindergarten, Montessori, First Grade Baby boys and baby girls. The last and important point is an ability to improve motor and memory skills as well as reading of abc alphabets.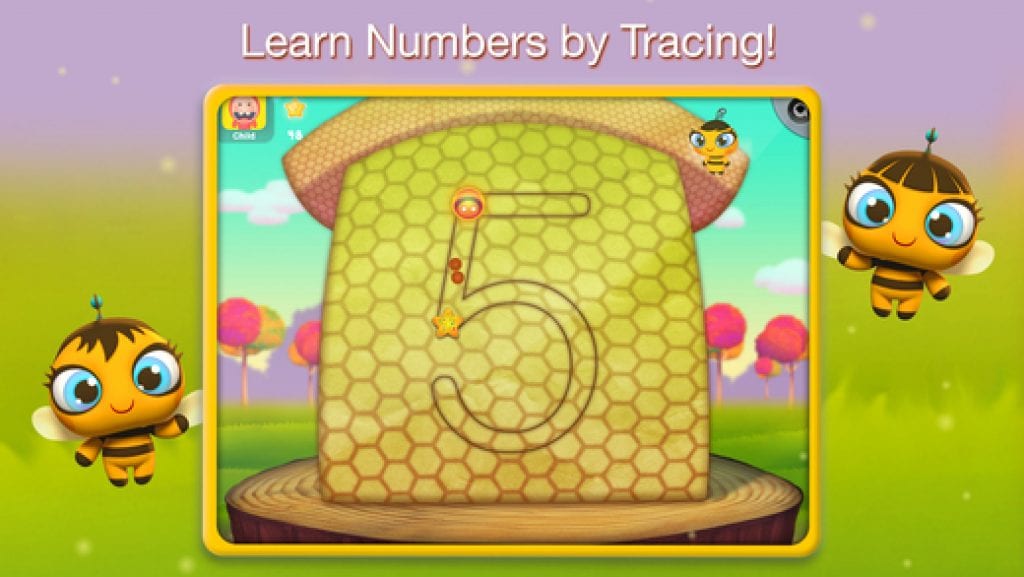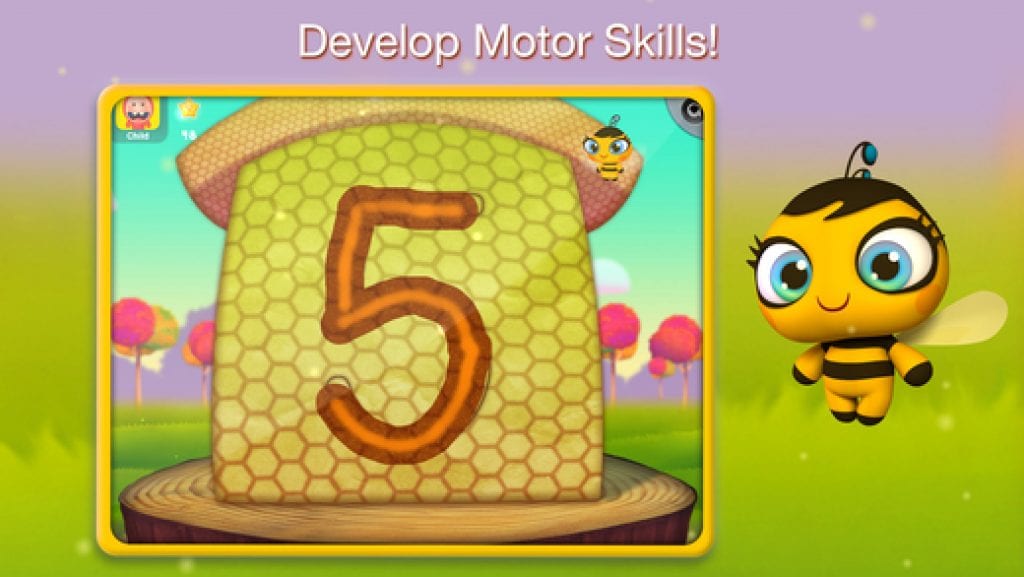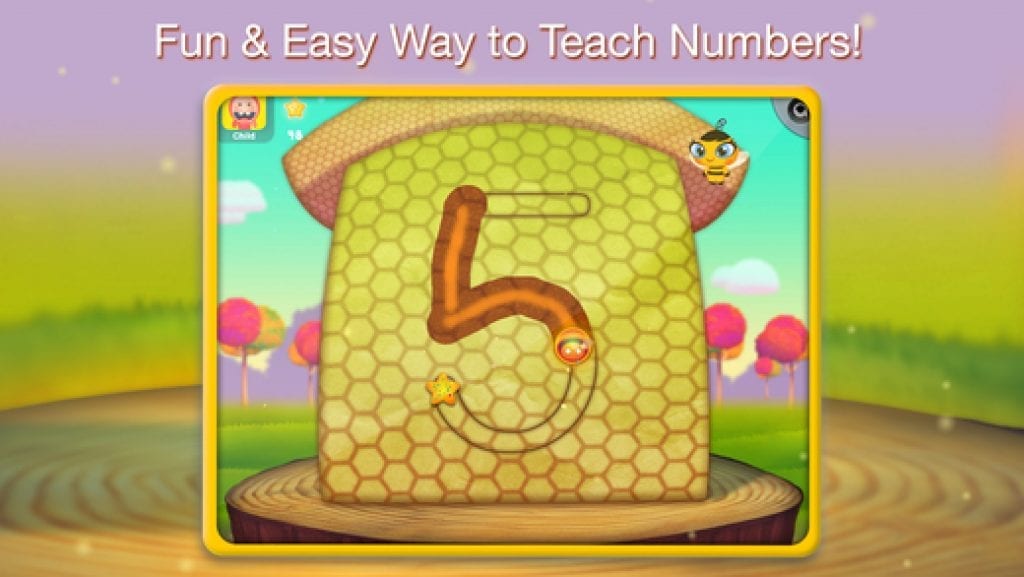 10. Write letters: Tracing ABC
Another good app for learning the alphabet. Says that a child remember better if he sees things in different ways and colors. So it will be very useful to replace an app by another and monitor the progress. The educational app brings the opportunity for kids to learn to write 26 letters of the alphabet in the amazing and fun way.
As for features, it is very important when an app is supported by different colors so children can see differences and separate and differ colors.  There is an ability to write the ABC letters on the blackboard with four different colors. What is more, children are rewarded with 3 stars if everything was written correctly. But there is no problem if a child makes a mistake, he just needs to use an eraser or ask parents to help him.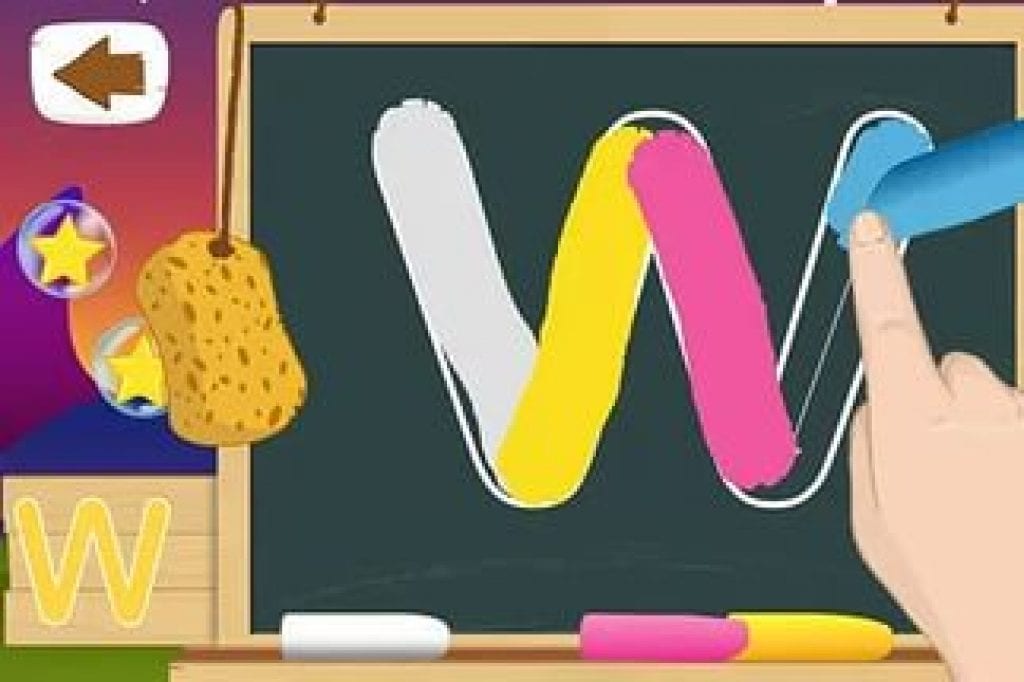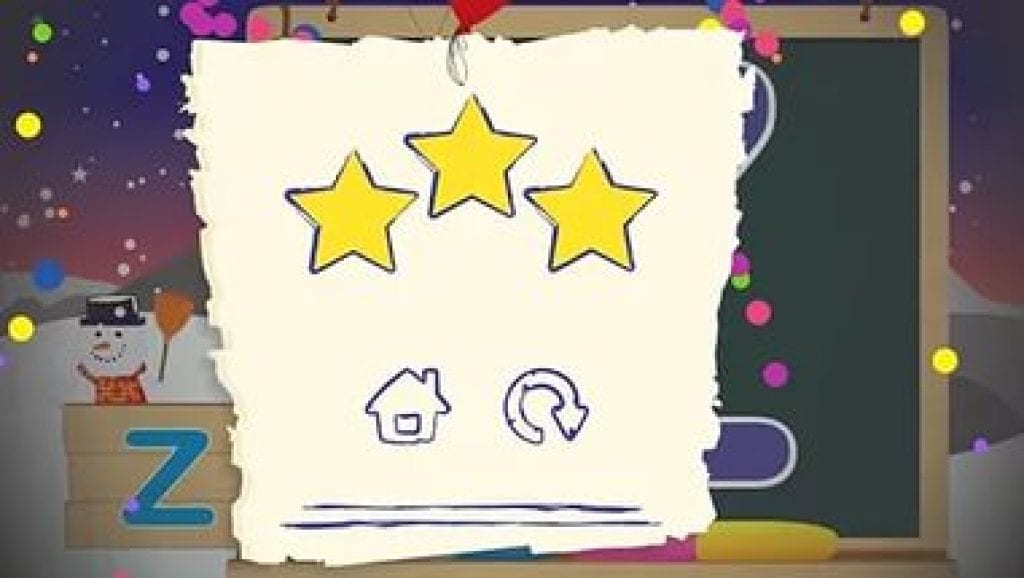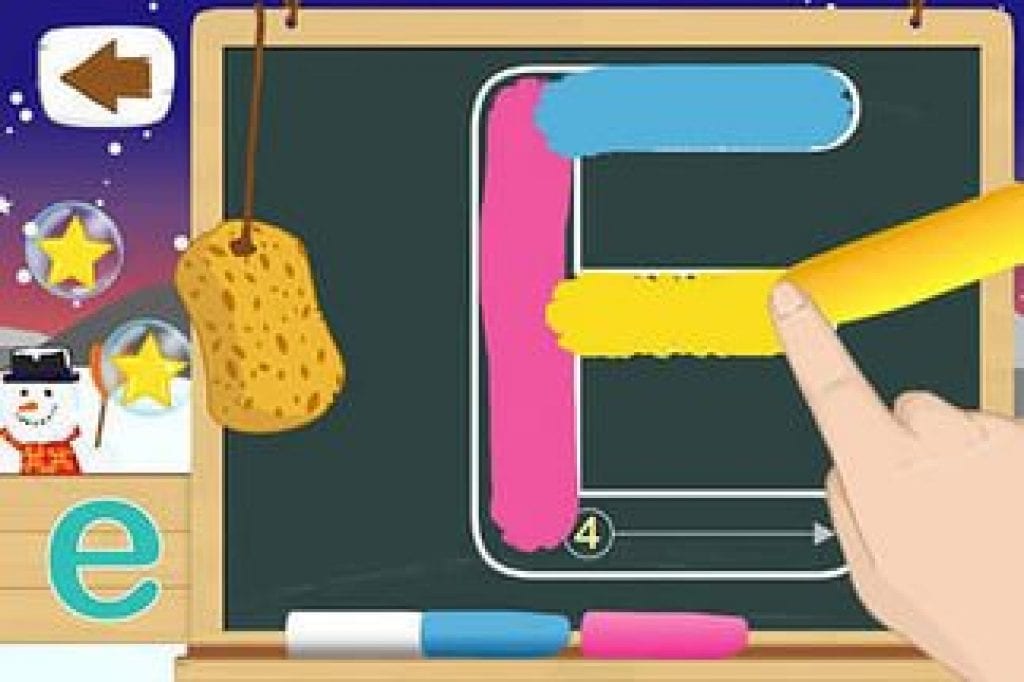 11. Talking ABC
Of course, we make the best choice for our children, because of a great love and care. Apps for children, as a rule, are created by parents, who love their little humans.  That's why all apps are supported by the best tutorials and tools for better learning and tracing letters.
The process of learning the letters is exciting and fun while amusing animal characters are made in the style of clay animation.
Each animal has a Talking mode, enabling a child not only listen how letters and animals sound, but also to practice the pronunciation. A cheerful, beautiful and memorable song about letters will help to remember the alphabet easily and will bring a wonderful mood. The app contains 6 games, each of which is interesting and efficient in its special way.
Features will quiet impress you. An ability to learn all letters from A to Z allows your child to pick up the basics. Apart from, the app allows accelerating a learning process, using 2 learning modes- letters and sounds and 6 interactive educational games.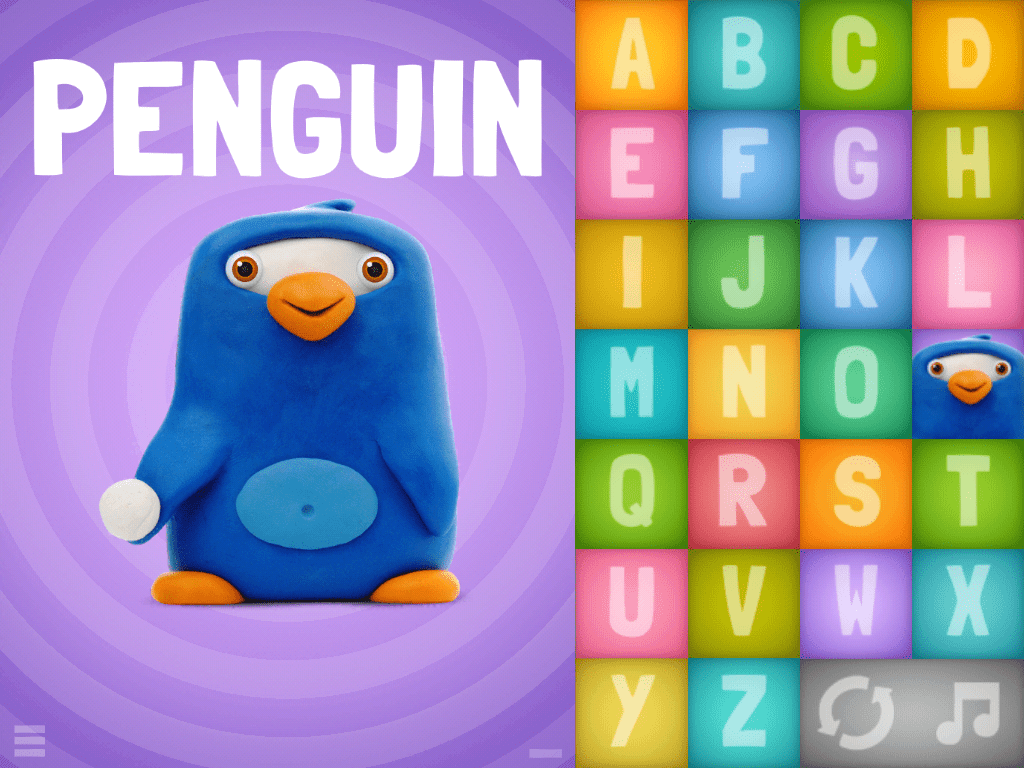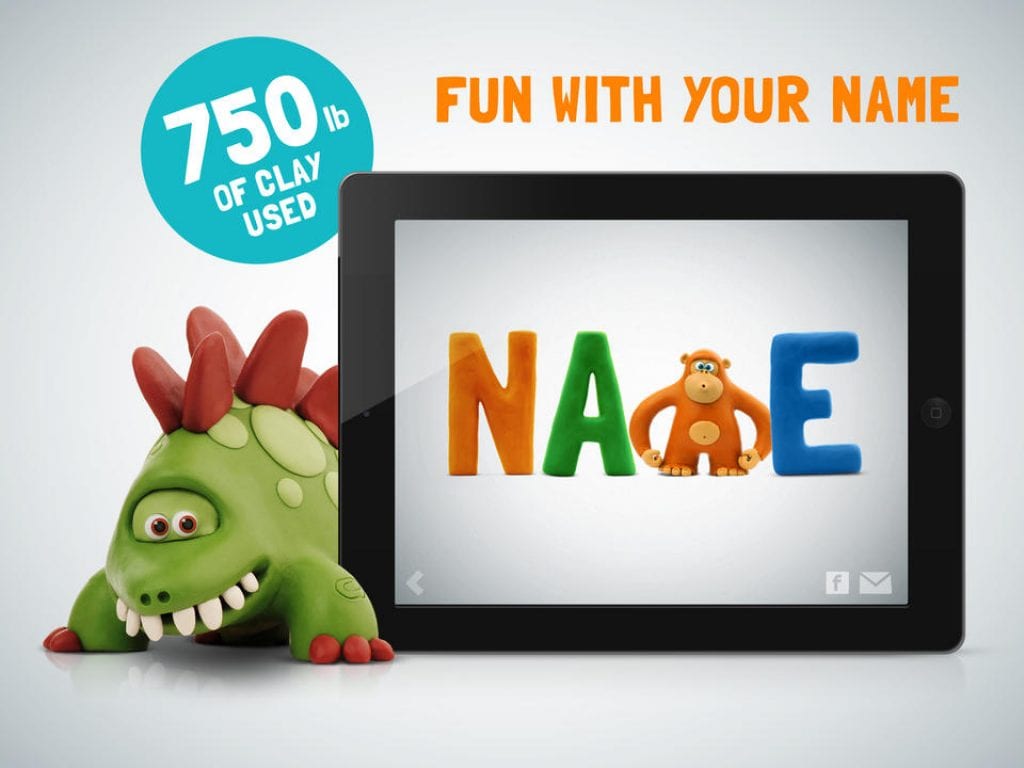 12. Trace Letters
If you are looking for a simple app for tracing letters- here it is. Trace Letters provides you a full list of letters that a child can learn, trace and pronounce correctly. Apart from, there are not only letters but number and shapes tracing function too.
As for features, it looks like a really piece of paper with a market of a letter. There are several different colors of the pencil that can be chosen. For tracing a letter, follow arrows, going up or down.
What is more, I can't get out the design out of my head. Colorful minimalism is the best developer's choice.