Many things have changed since the time when our parents were little children. For example, now to eat a pizza you just need to take your smartphone, open or find an app of your favorite restaurant or cook delivery and click the button " buy", after an hour you will already enjoy eating a hot pizza.
Our parents even didn't dream about that. The same situation was with education, children's behavior, hobbies, and that kind of things.
Let's look at education. Nowadays not only people are able to take part in a child's education, but new technologies too. Time is going and new technologies are also being developed. Today children can learn an alphabet, either from a kindergarten or school or from home, using some tools and devices.
Some people in somewhat agree with a point of view that gadgets are good companions in a question of learning and that they can replace teachers. I can't absolutely agree with that, we shouldn't forget about such factors as a human attitude and an ability to discipline and motivate not interested in educating pupils.
On the other hand, gadgets will help your children to prepare for a primary school and get more knowledge in addition to kindergarten classes.
I am telling you about the special letter tracing apps that get little humans big quantities of opportunities to explore the world and pick up the basics. There you can find up to 12 Best Letter Tracing Apps for iOS and Android, as well.
You may also like: 11 Free Alphabet Apps for Kids (Android & iOS)
Dela Kids
When children are only starting their journey with the English language it is really important to put them on the right track and choose a learning method that would be least stressful and would make them practice every day. Dela Kids is a great app that combines the features of a fun element and brings good learning material.
Moreover, Dela Kids can be useful for children who are learning English as a second language. By the way, the app was originally developed in Australia – and it is developed with the help you teachers with decades of experience. Kids will be learning the alphabet with many captivating animations and sound effects.
The famous ABCD song is included as well. Besides, there is often a problem that the letter tracing app is either for a tablet either for a smartphone which is very inconvenient – so Dela Kids works on all gadgets. Children will be learning not only letters but also numbers.
Kids can easily find this app on the phone using the easy to remember Dela Kids icon, open and use it on their own, for the first few times you can observe your toddler while using the app, interacting with it and you may guide them too on how to use it.


You may also like: 12 Best sight words apps for Android & iOS
Kids Academy games: preschool learning kids games
Every couple of parents knows that children's mind should be developed by different tools and in different spheres of life. Inside this app, people find up to 1300 educational games and tutorials that can help their children to explore the world. Get access to math, writing, phonics, and reading games.
Little future geniuses will be able to hone writing and reading skills, develop a mindset for math, sharpen visual perception, and hand-eye coordination – all through intriguing gameplay. Believe us, they will be interested in it all day long.
As for features, all games within the app are divided into age groups because of various levels of skill development.
Toddlers for kids from two years old to four; Preschool for kids from three years old to five; Kindergarten group is for children that are at the age of 4-6.
The app is visually appealing with bright colors and fun graphics. The learning process will flow fast and easy! This app is perfect for learning Alphabet, tracing letters and numbers, and picking up the basics. It doesn't matter, whether you belong to homeschool families or traditional schooling families.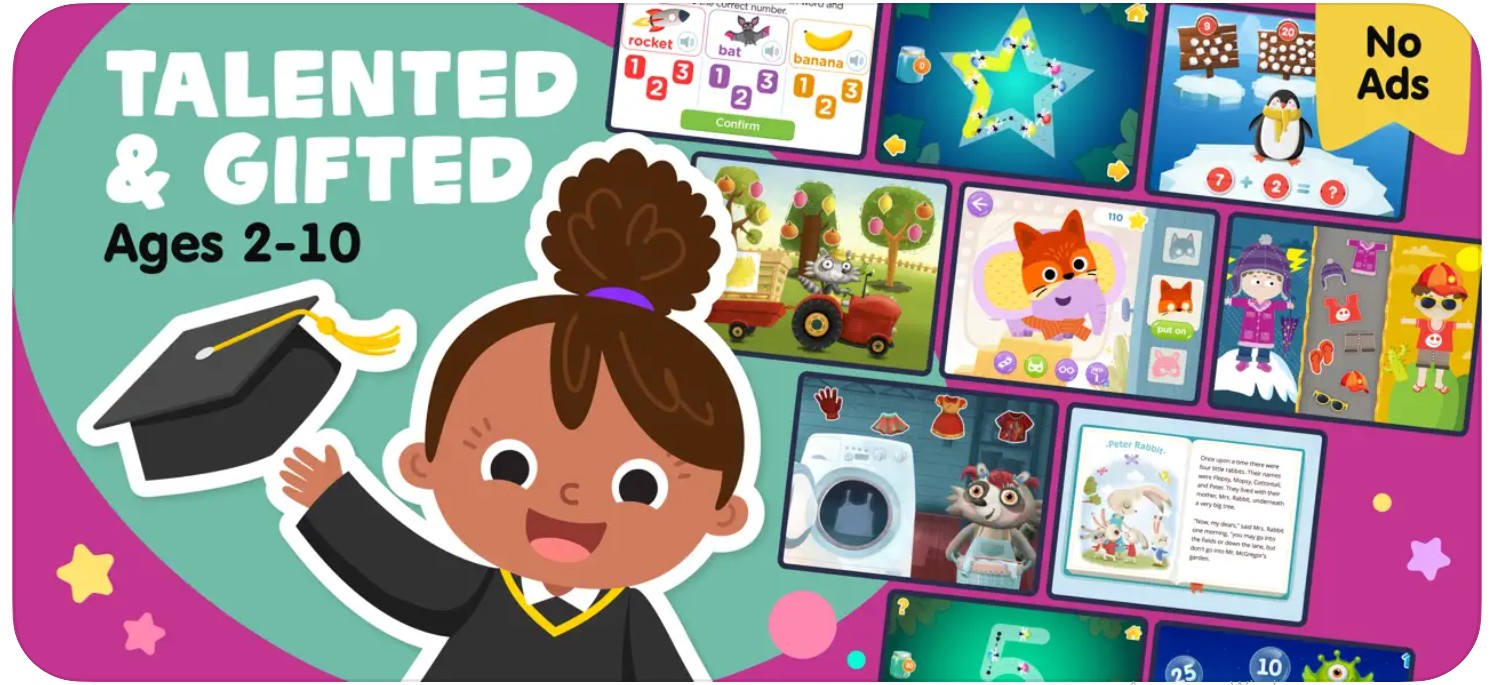 Writing Wizard for Kids
Considering tasks and exercises, this app is much easier than most of the others on our list. However, what it really stands out for is its marvelous graphics and animations.
Thus, it will be perfect for toddlers to make their first steps in writing and reading. They can write letters on the board and practice this way.
Kids can write letters, numbers, and words. By the way, one feature that makes this app stand out from others is also the ability to create the lists of your own words. One more useful feature for parents – Writing Wizards for kids keeps track of all the progress made by the child, so they can monitor the statistics all the time.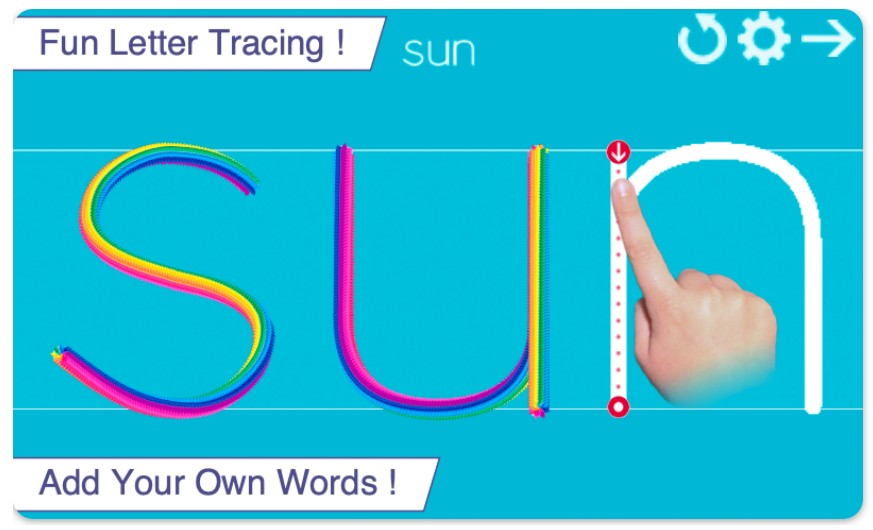 123 Tracing Numbers: Montessori math game for kids
Math games are the best in the question of children's education. They develop children's brains and minds in a good way. Moreover, numbers are vital for a successful adult's life, professional career, and other things.
This math game teaches fundamental math concepts critical for preschoolers: identifying numbers; one-to-one number correspondence; reading number symbols; associating symbols with quantity etc.
Appropriate hints are provided to support your child as they practice and build their math skills. It is a game that makes learning numbers a blast.
As for features, everything is made with great love to kids, so the navigation will be very kid-friendly and easy-to-use.
Frequent repetition designed to help children learn numbers and their sequence.
Moreover, children love surprises, as well, and developers tried to keep kids coming back for more due to a rich, exploratory environment filled with surprises and verbal encouragement.
Another feature is a unique curriculum developed and reviewed by preschool education experts. There are audio instructions for better understanding if someone afraid of making mistakes.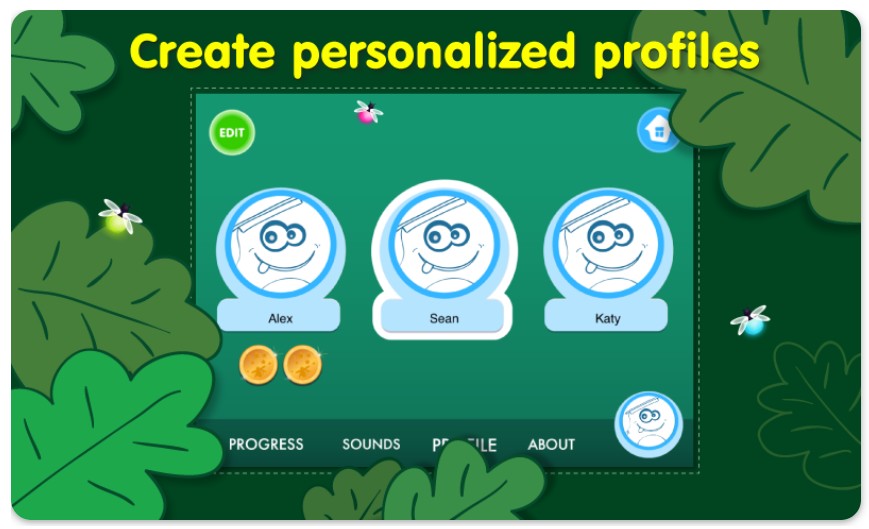 Reading Raven HD
It is an app that makes children think that they are becoming an elder. It is very important for them to do the same or similar things as their parents. Just imagine that they will be very pleased with the app created especially for them- for children.
People described Reading Raven as " a seriously educational app that leads children from early phonological awareness and phonics right up to reading full sentences while integrating printing skills and teaching through games".
As for features, there is a full list that you can highlight your favorite. Self-paced lessons take kids all the way from pre-reading to reading sentences!
11 types of super fun games/activities that teach critical sub-skills!
If you have two or more children, configure a profile for both.
Fully customizable by age or reading level!
Speed and tolerance dynamically adapt to motor control ability!
Sticker rewards that reinforce what was learned!
Extremely effective voice instructions and feedback!
Free form letter and word writing!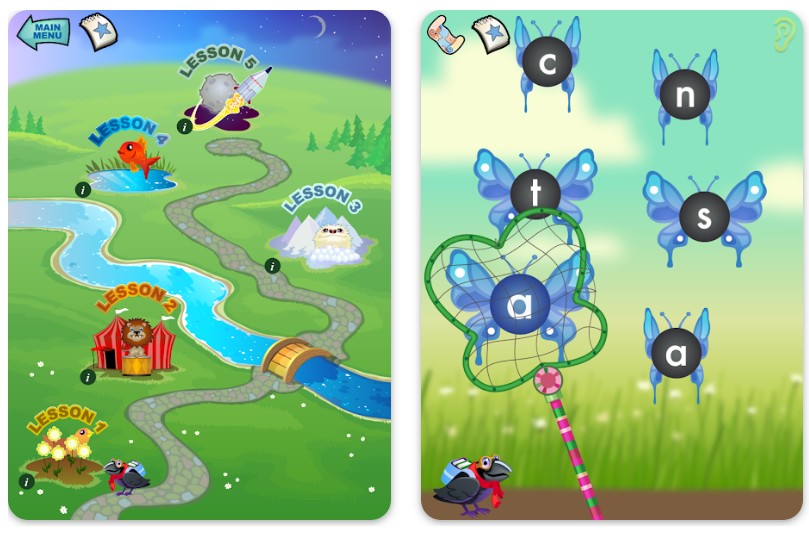 Gappy Learns Writing
It is considered as one of the well-designed educational apps for children. In other words, a fun, mystery letter tracing game for preschool and kindergarten learners. Be sure, this app immediately catches children's attention.
Colorful graphics, animated cartoons, and characters help children to learn how to write each letter correctly. If you ask what is a method they use, they learn letters in the form of fun games of connect-the-dots.
What is more, children have access to three selectable handwriting styles that develop their imagination together with an interactive letter practice page and 52 coloring pages based on the alphabet.
There is no problem with proper phonics- letter sounds to help toddlers learn proper phonics.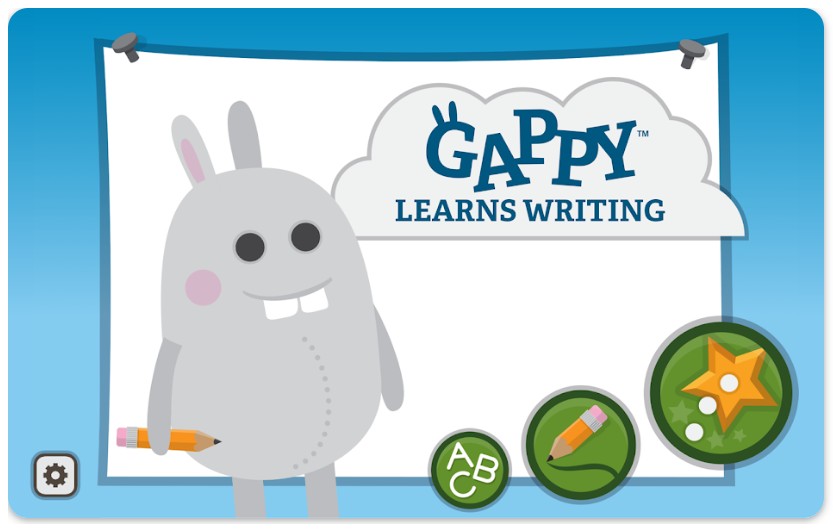 You may also like: 11 Best reading apps for kids (Android & iOS)
Baby Shark ABC Phonics
Every couple of parents knows that it is important to change games and learn children in different ways. We offer you to look at one of these ways. Learning the alphabet has never been as funny and easy as now. Trust ABC Phonics your child's education and be sure, this app will do all its best to your children.
ABC Phonics is perfect for home practicing in the alphabet. It is full of interactive and dynamic learning games just right for children's first ABCs.
As for features, it says, listening to songs is one of the most effective ways to learn little humans. The app offers fun phonics song animations from A to Z.
Moreover, there are some tracing tools to learn letters and the alphabet with over 100 alphabet flashcards online through interactive games: uppercase and lowercase letters. Last but not least, you can find up to 26 educational games to play with words, adorable photo frames for a memorable review.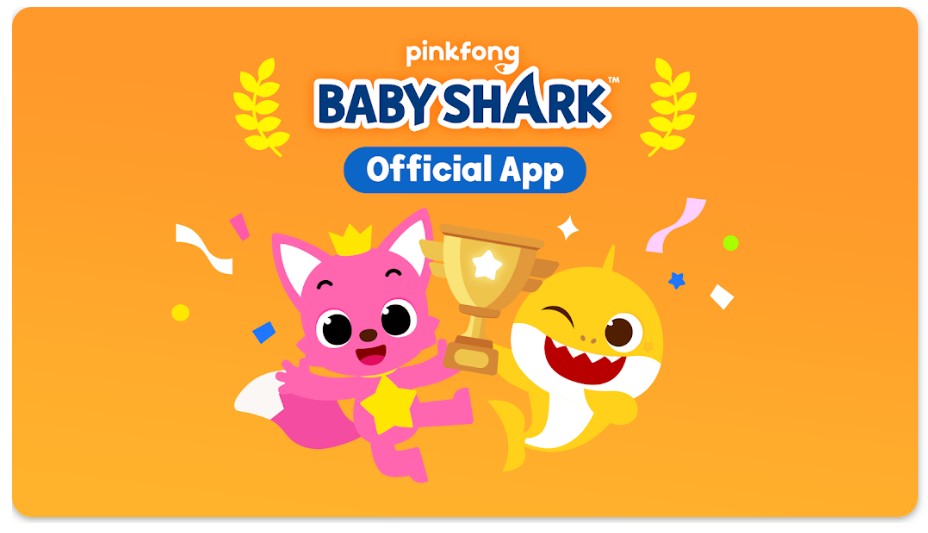 Alphabet Tracing And Writing
Another well-designed educational app that can help your child to pick up basic skills of the language and maths. Let's talk about letters. What would we do without them? How would we consist of words and sentences? There is no way.
Our language based on the alphabet and its letters. That's why we should start learning our children to write letters correctly as early as it is possible. This application will help you to do it without any inconvenience. Firstly, it looks beautiful and colorful that is important for little children and helps them not to be distracted.
There is a full list of letters from A to Z that are available to trace. Moreover, a child can practice in the right pronunciation due to "sound effect" support. If something goes wrong, there is an ability to use hints and tips that get a child all necessary information about writing properly with about fourteen colored pencils.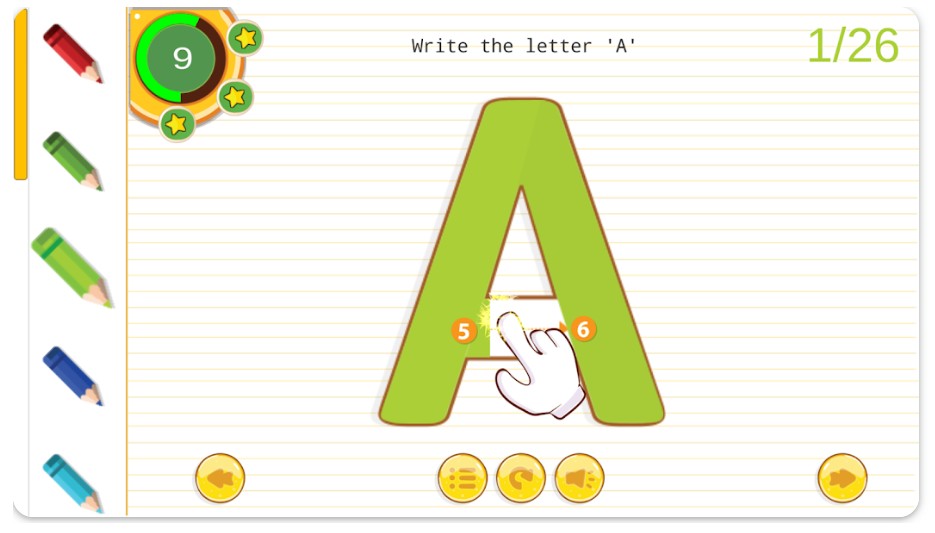 Preschoolers ABC Playground
The thing that kids like to do the most is to play. So how do you make them want to learn new things? Of course, though the game! This is an Preschoolers ABC Playground that will make children feel like they are playing an interesting game when in fact, they are learning.
The app is mainly designed for kids 4-7 years. The user interface is quite simple, but all the exercises for the skills development are here.
Moreover, in Preschoolers ABC Playground, you will find the flashcards section. In this task, you (or, being more precise, you kid) will need to introduce each upper case letter by both name and sound, together with a different animal to associate with every letter.
And, of course, there is a separate section for the alphabet. The first exercise in this section shows upper and lower case letters in alphabetical order, together with their animal partners. In the pairs section, there is an exercise where you need to match upper case letters, upper and lower case letters, or upper case letters and animal pairs.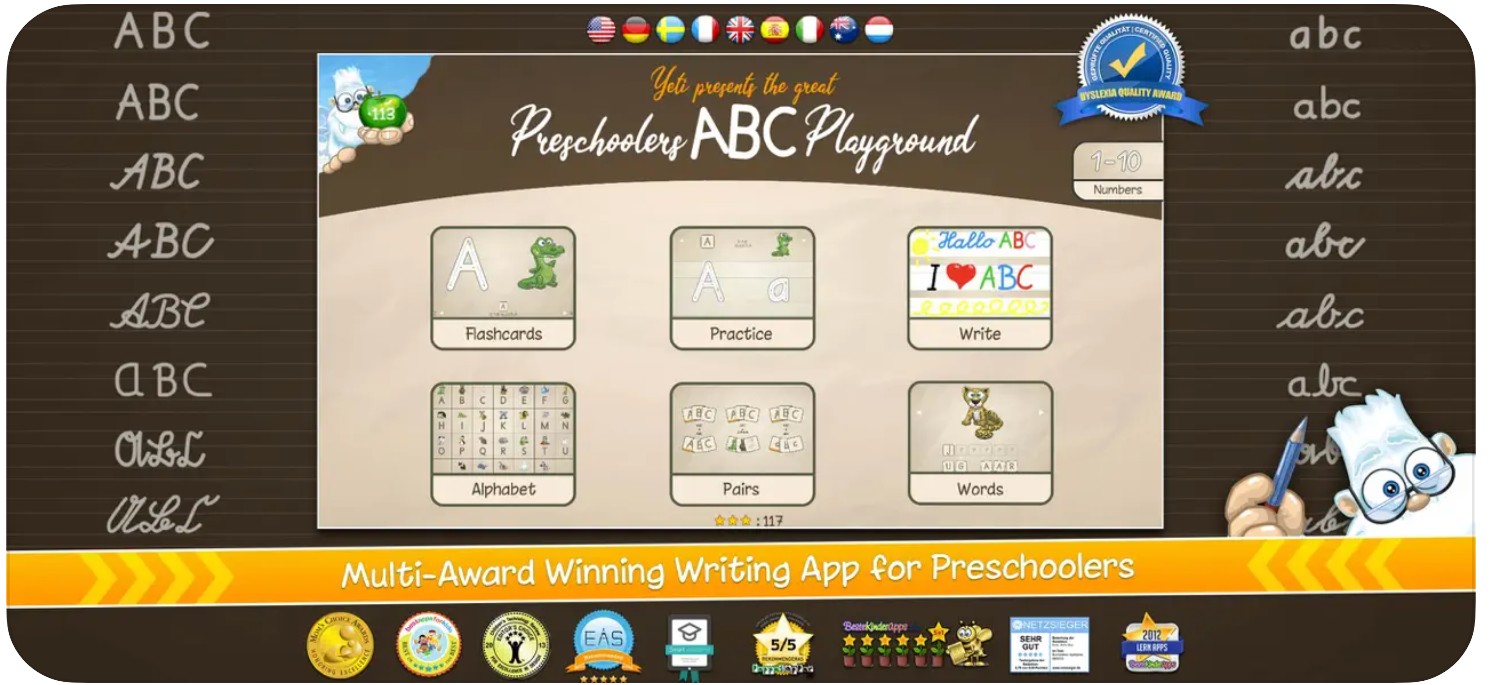 LetterSchool
One of the most popular apps for toddlers and preschoolers to learn the alphabet. Because of its captivating tasks and fun graphics kids love practicing with it, thus learning the alphabet and number 2 times quicker than usual. More than 2 million users all around the world have already tried this app out.
In LetterSchool kids will be learning both lock and cursive letters. For toddlers, there tasks with 24 geometric shapes to develop their skill of imaginary thinking.
LetterSchool includes 72 CVC words, 36 CVCC words, and 39 long sound words. Nice animations will make the whole process even more pleasant and fun.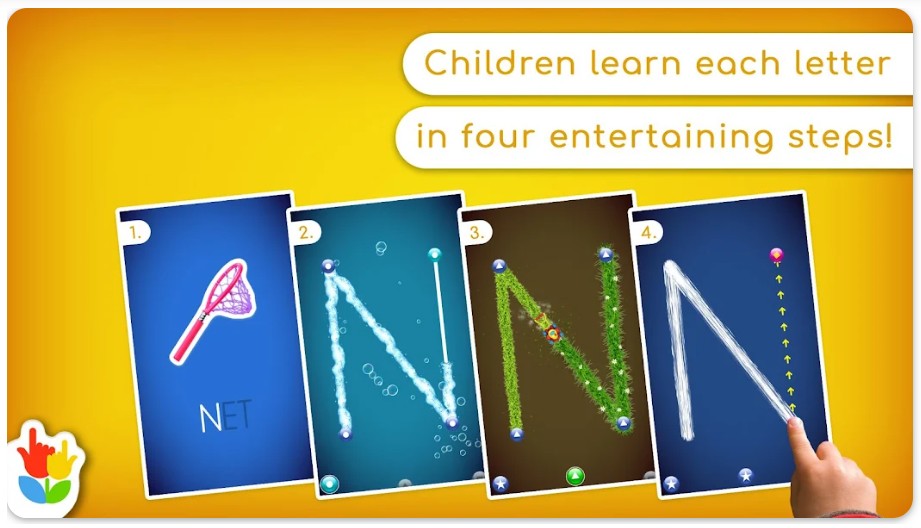 See Words: School – Teacher
This is a little bit different type of the letters tracing app, in the sense that it was developed, first of all, for teachers. And no, they don't have to learn how to read the alphabet, but they could really use some help with the teaching process by the software.
All the essential points of learning the alphabet in elementary school are gathered in this app. It works in the following way: a teacher has to choose the task and give a tablet/smartphone to a kid. Then the kid solves a puzzle and later on, the teacher corrects it.
Or, the teacher can compile the task on his/her own – there is such a function in the app. Moreover, See Words can be used by parents as well since it is quite simple and easy to understand. The only drawback of this app is that it lacks animations and images – and kids can probably get bored quite quickly with it.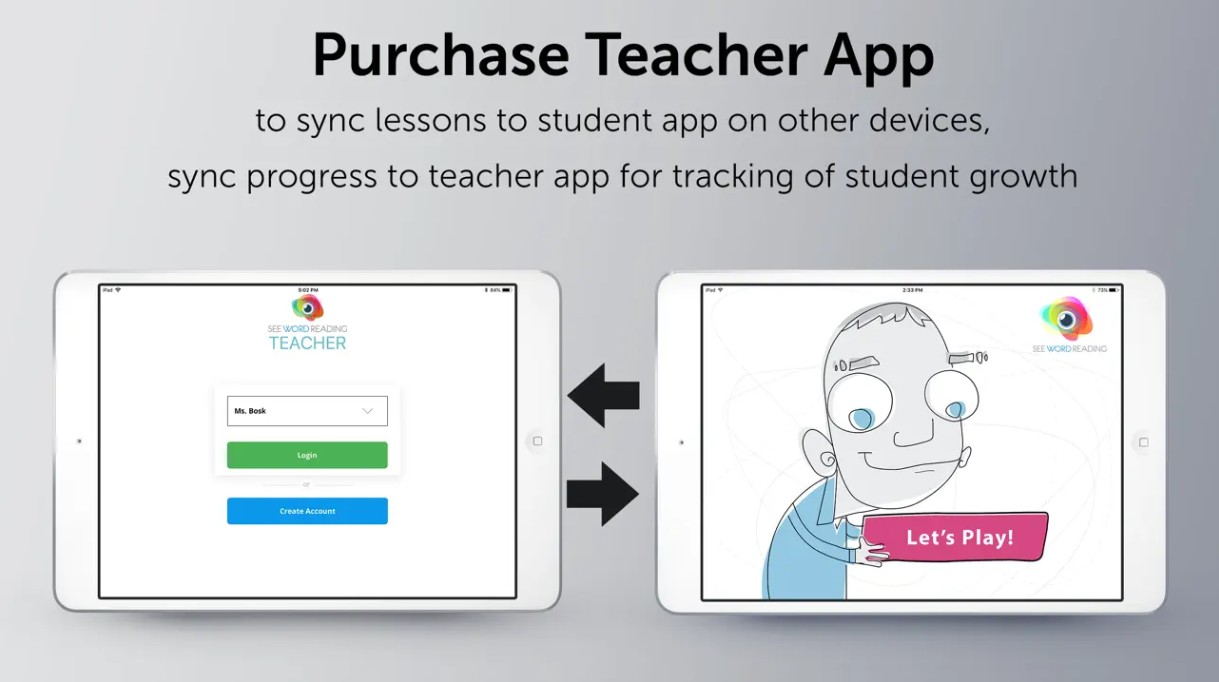 You may also like: 15 Best Baby Development Apps for Different Ages (Android & iOS)
ABC Kids Tracing & Phonics
This is an educational app designed to help young children learn how to read and write.
This app includes variety of mini-games which are simple and interactive, making them ideal for kids aged 3-5. This app develops children's reading and writing skills and prepares them for school.
Also, the app offers a range of tracing exercises, including tracing uppercase and lowercase letters, numbers, and shapes. There is a phonics section, which helps kids learn letter sounds, and a matching game, which helps them identify objects and words.
The graphics of the app are basic but colorful, making it visually appealing to children. The animations and sound effects used in the app are engaging, and the interface is easy to navigate.
The app has received many positive reviews, with parents and teachers praising its simple and interactive gameplay.
However, some users have expressed frustration with the number of ads that pop up while using the app, and others have had issues with the tracing feature being too sensitive.
Advantages:
Simple and interactive gameplay.
Colorful graphics.
Helps children learn phonics and letter tracing.
Drawbacks:
Excessive ads.
Tracing feature can be too sensitive.